There has never been a better time to surf the freeware market for new plugins to try. Companies continue to innovate, and there are almost too many options available these days that can rival, and sometimes surpass premium software.
Plugins come in multiple formats, but VST has by far the most popular as digital audio has really come into its own over the past 20 years. Previously they were only available to Windows users, but this is no longer the case — though you still may run into some compatibility issues here and there.
Assembling a list of the best free VST plugins is a tall task, but here are a few suggestions in different categories to get you started. 
Equalizers
AudioTeknikk Equilibre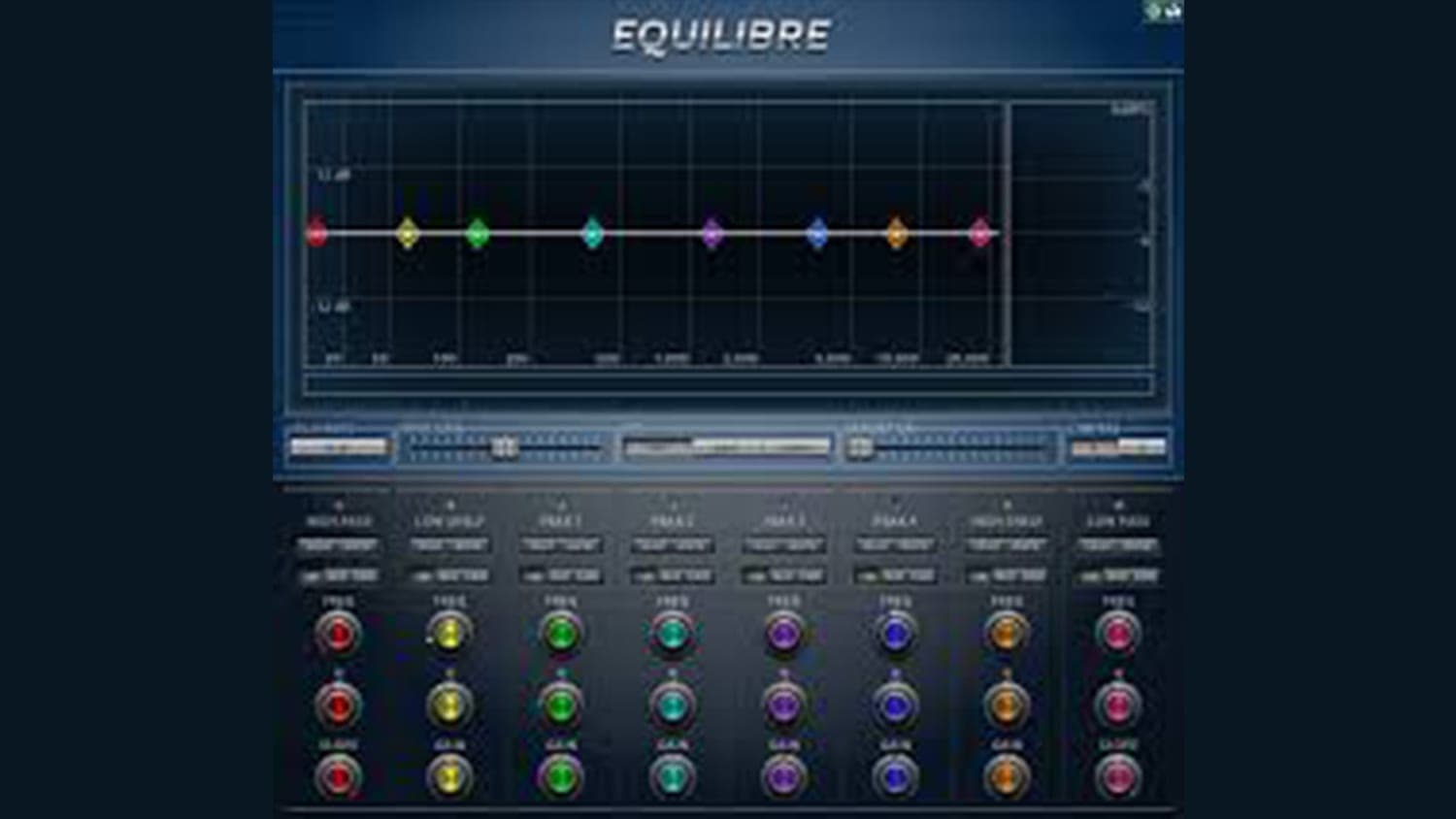 Those familiar with FabFilter's surgical ProQ series of digital equalizers will feel right at home with Equilibre, perhaps the most versatile freeware EQ plugin around. It doesn't feature unlimited bands, but the eight available are more than enough to get the job done.
Adding to its flexibility is a saturation slider, so you can blend in some analog color while still making very surgical frequency decisions. Perhaps the only downside is that the saturation works in tandem with the output level, which could lead to some gain staging issues.
Download | VST 32-bit
Cockos ReaEQ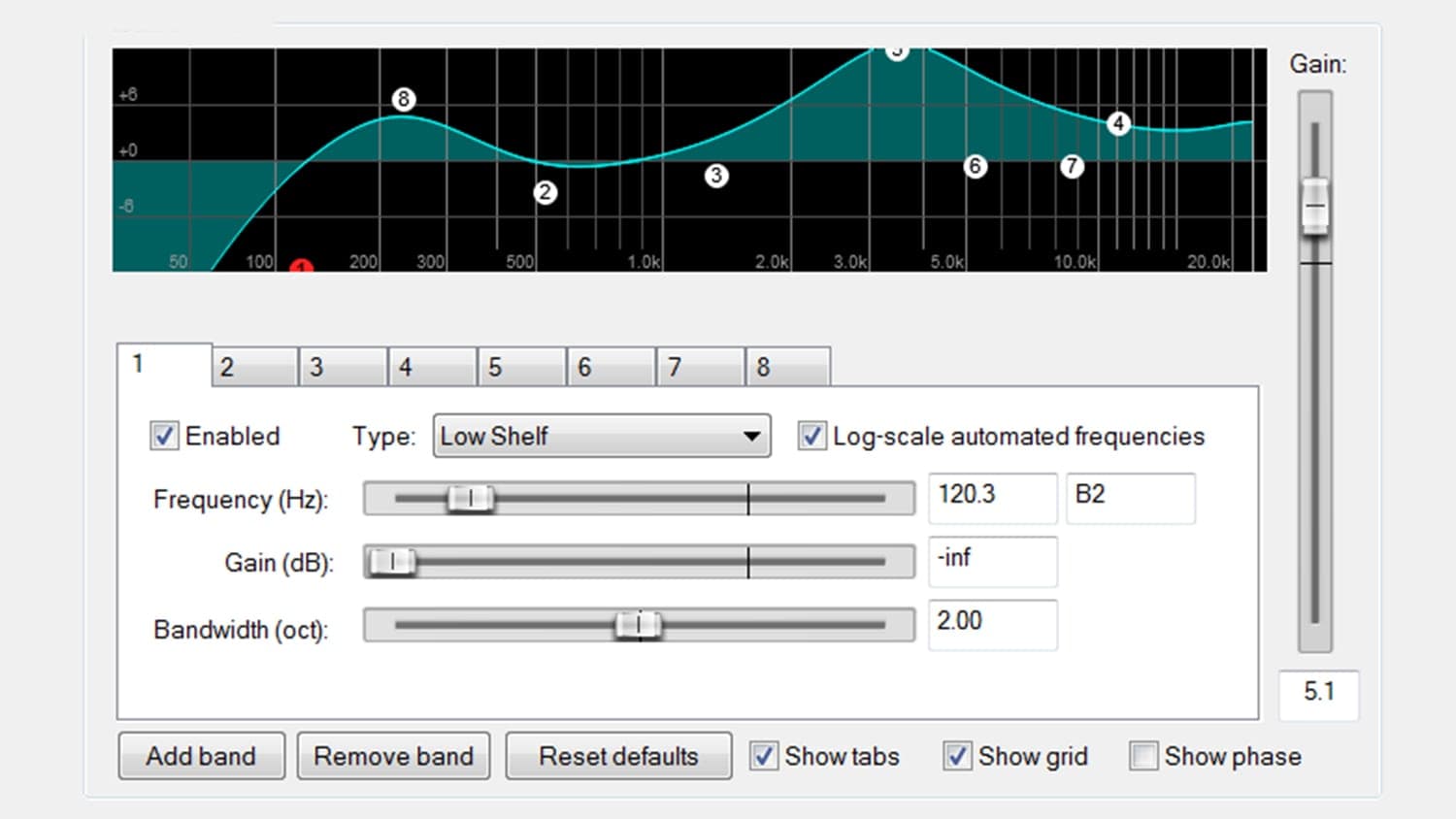 Yes, one of the best free VST plugins also comes bundled with one of the best Digital Audio Workstations. The GUI is incredibly simple to navigate, with fully parametric controls over frequency, gain, and bandwidth. It also features unlimited bands and band types, so you can make some pretty crazy EQ moves unavailable with other freeware selections.
The interface isn't much to look at, but it does have a visual representation of the frequency spectrum, as well as the pitch of the band, which can be helpful in making informed decisions on how to sculpt your sound.
Download | VST 32/64-bit
Ignite Amps PTEq-X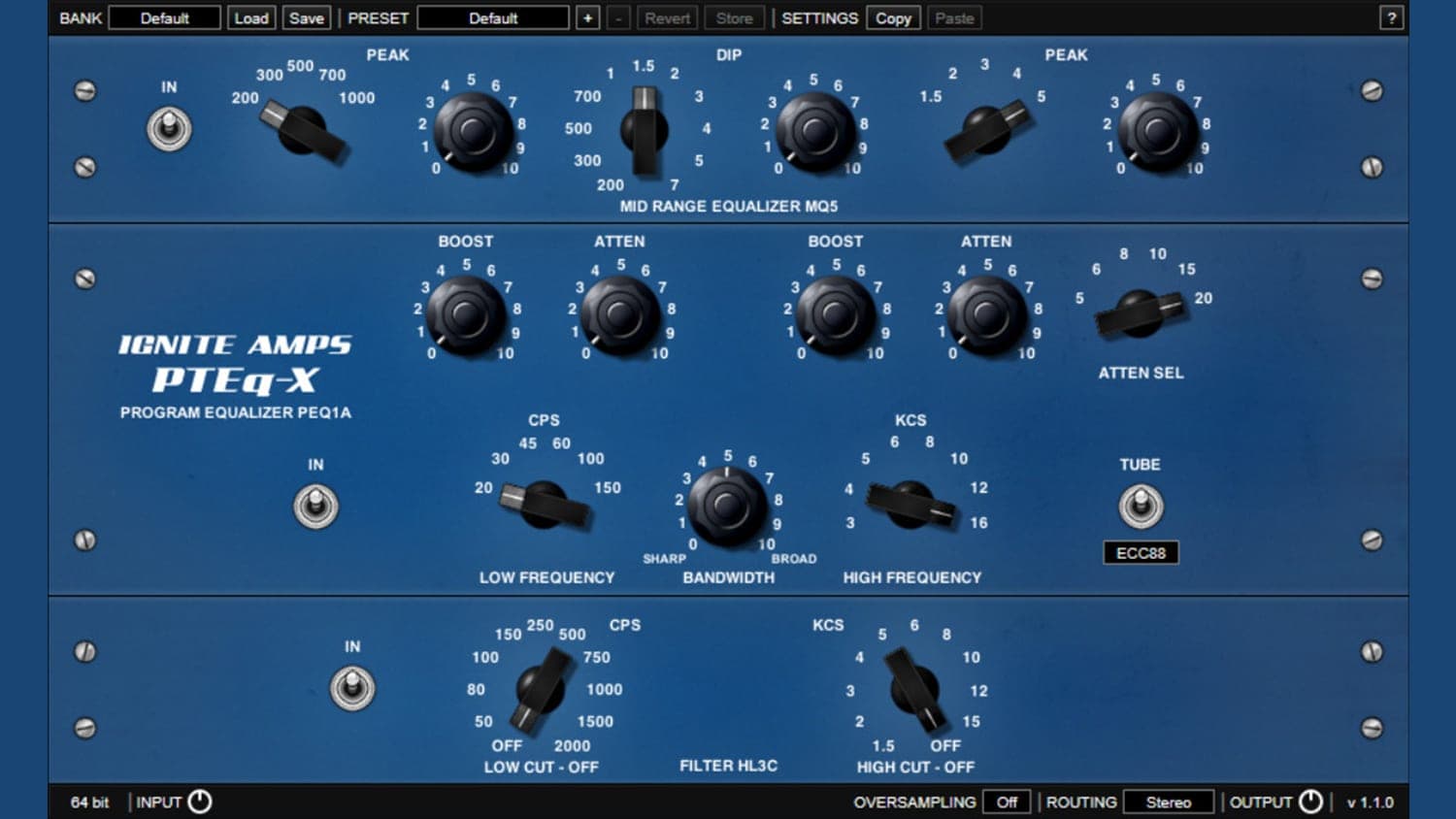 You can't talk EQs without bringing up the Pultec, a specific style that has gained quite a bit of momentum with the digital wave that's taken over music technology. It's an often misunderstood type of equalization, and functions much differently than any other kind.
Ignite Amps offers perhaps the best freeware Pultec, with even more features than on many of the paid alternatives. Included are three different variations of Pultec, with specific control over the entire frequency spectrum. They all work independently, as well as offering optional stereo functionality. The learning curve can be a bit steep, but an EQ like this can really take a mix to the next level.
Download | VST/VST3
Compressors
FXPansion DCAM FreeComp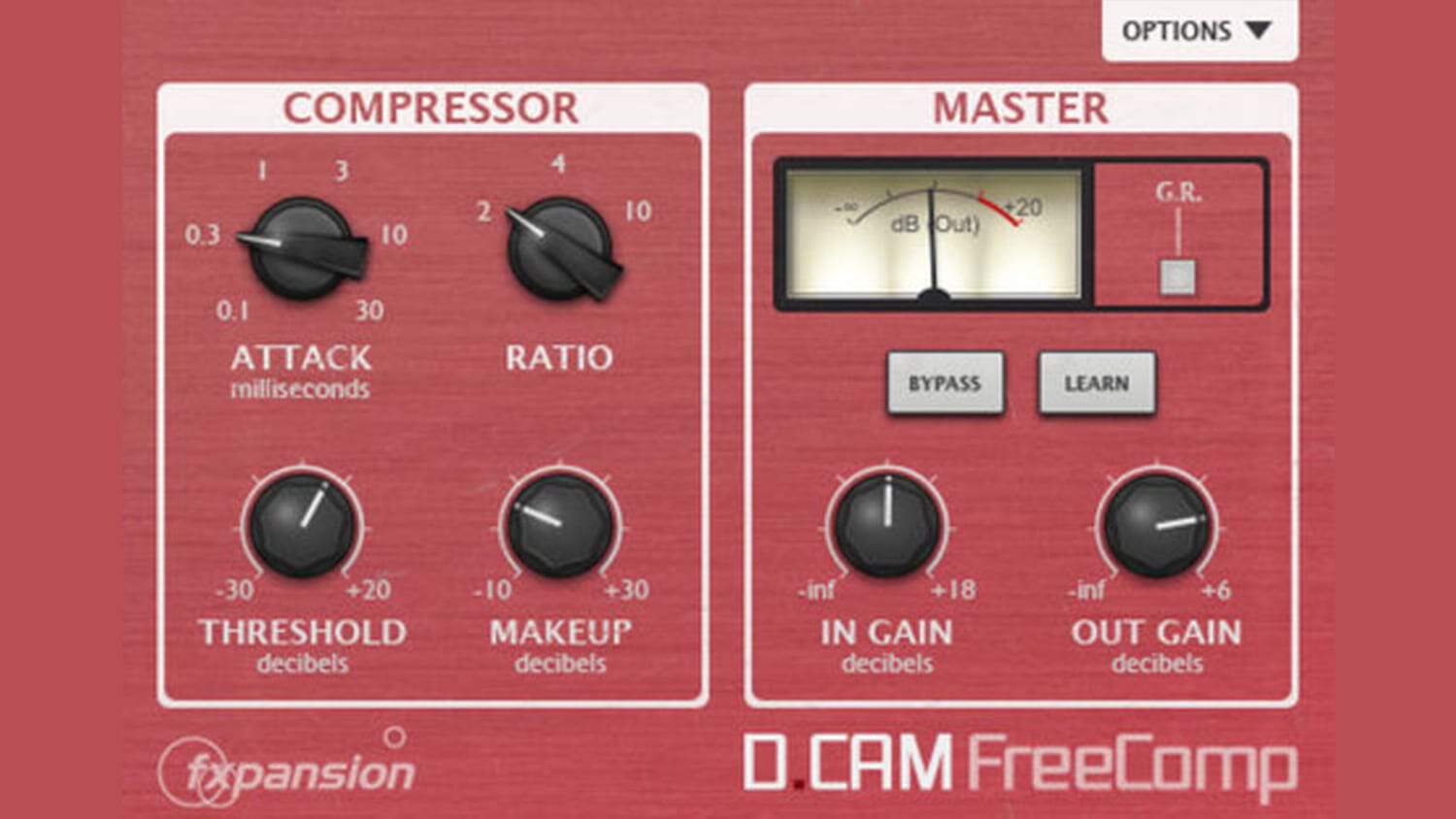 SSL buss compressors are known for their fast transient response and clean compression characteristics. DCAM has managed to package pretty much everything that have made these compressors so adored into a freeware model with controls over attack, ration, threshold, and makeup gain. You can also drive it to taste with input and output gain controls, but remarkably absent is a release control. It has a slick GUI and the only real downside is that it is stereo only – but it is a buss compressor, after all.
Download | VST 32/64-bit
SmackLabs SL63x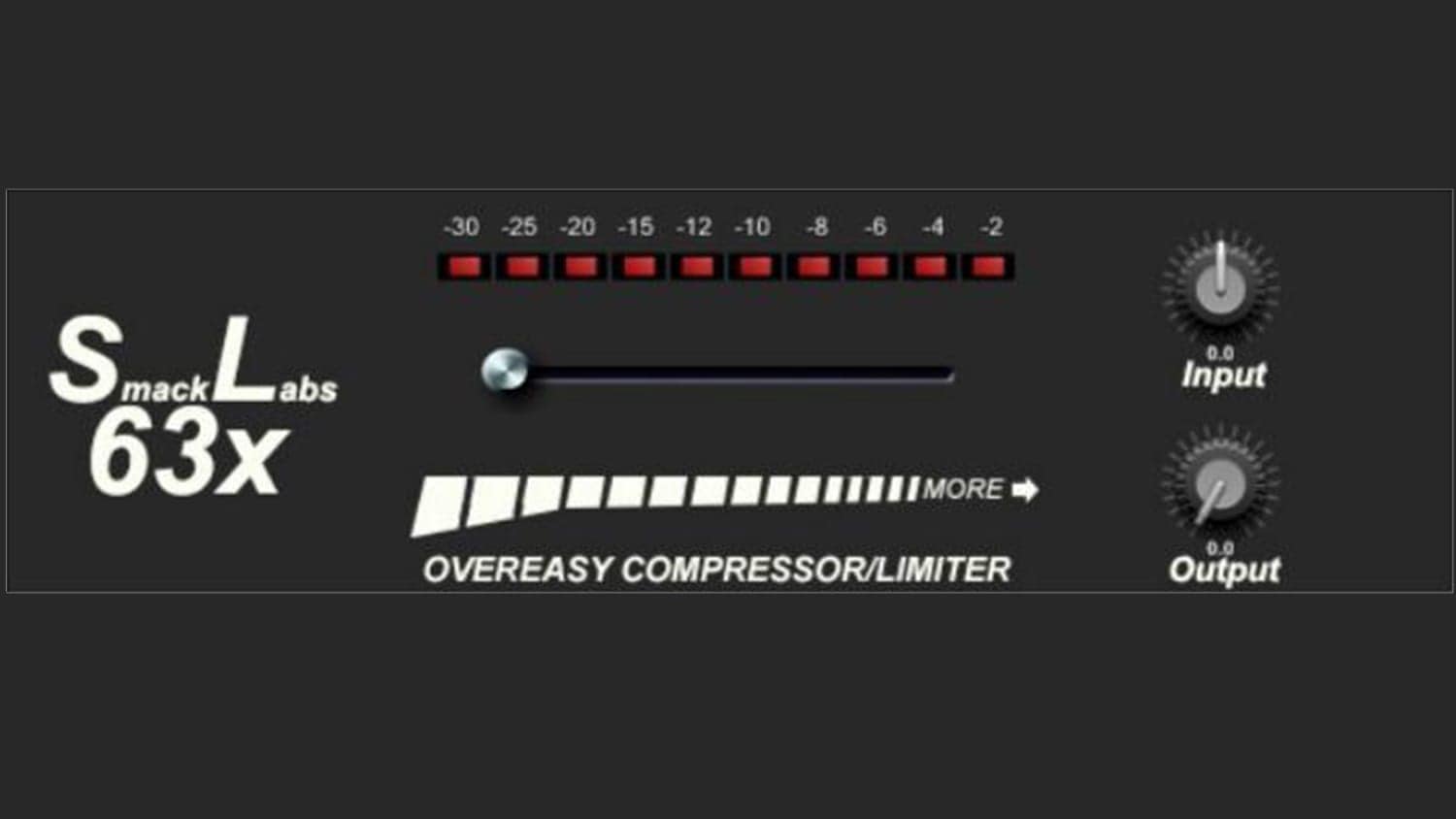 The DBX 160 might not be the first piece of gear that comes to mind when you think of VCA-style compression, but its clean and relatively subtle leveling is a go-to for many top tier engineers and mixers – especially on low end sources like bass guitar and kick drum.         
The controls couldn't be simpler, with a slider controlling the threshold, and knobs for setting the input and output gain. While it can go to extremes with up to 30dB of gain reduction, the SL63x really lives to provide fairly subtle compression. It also stacks well with other units in a serial scenario.
Download | VST 32-bit
Sonic Anomaly SLAX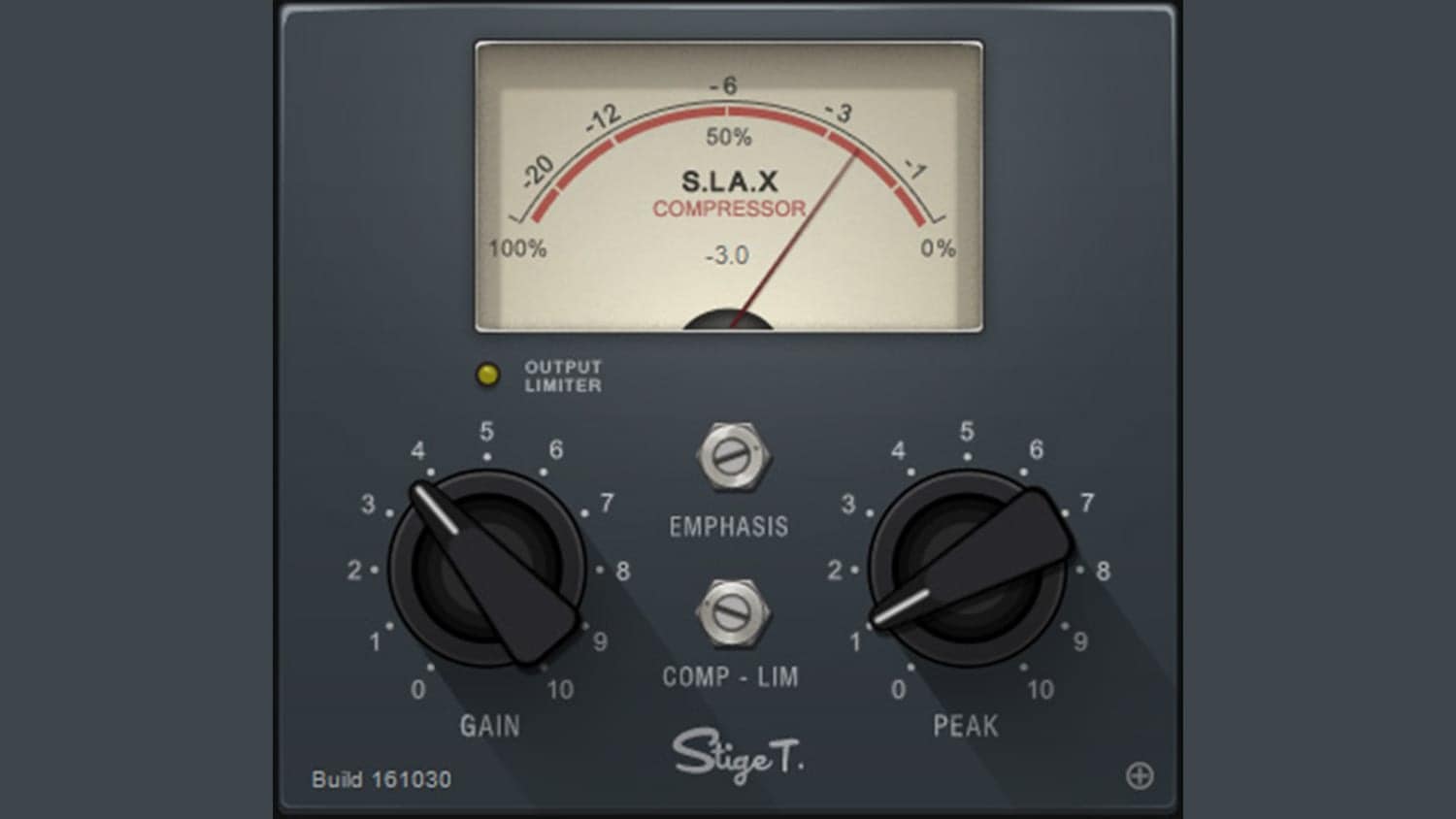 All it takes is one look at SLAX and you'll know exactly what creator Sonic Anomaly was going for. The smooth, buttery compression of an LA2A-style compressor with a few added features. While it might not be modeled on a specific optical design, it does provide the same type of effect.
The familiar two knob control set is there, as well as a blend control between compression and limiting (instead of the normal hard switch), as well as an emphasis control meant to add back in some of the high end that is lost during the compression process. Just as well, it looks as good as it sounds with a very sleek GUI, especially for freeware.
Download | VST 64/32-bit
Saturation
Variety of Sound Ferric TDS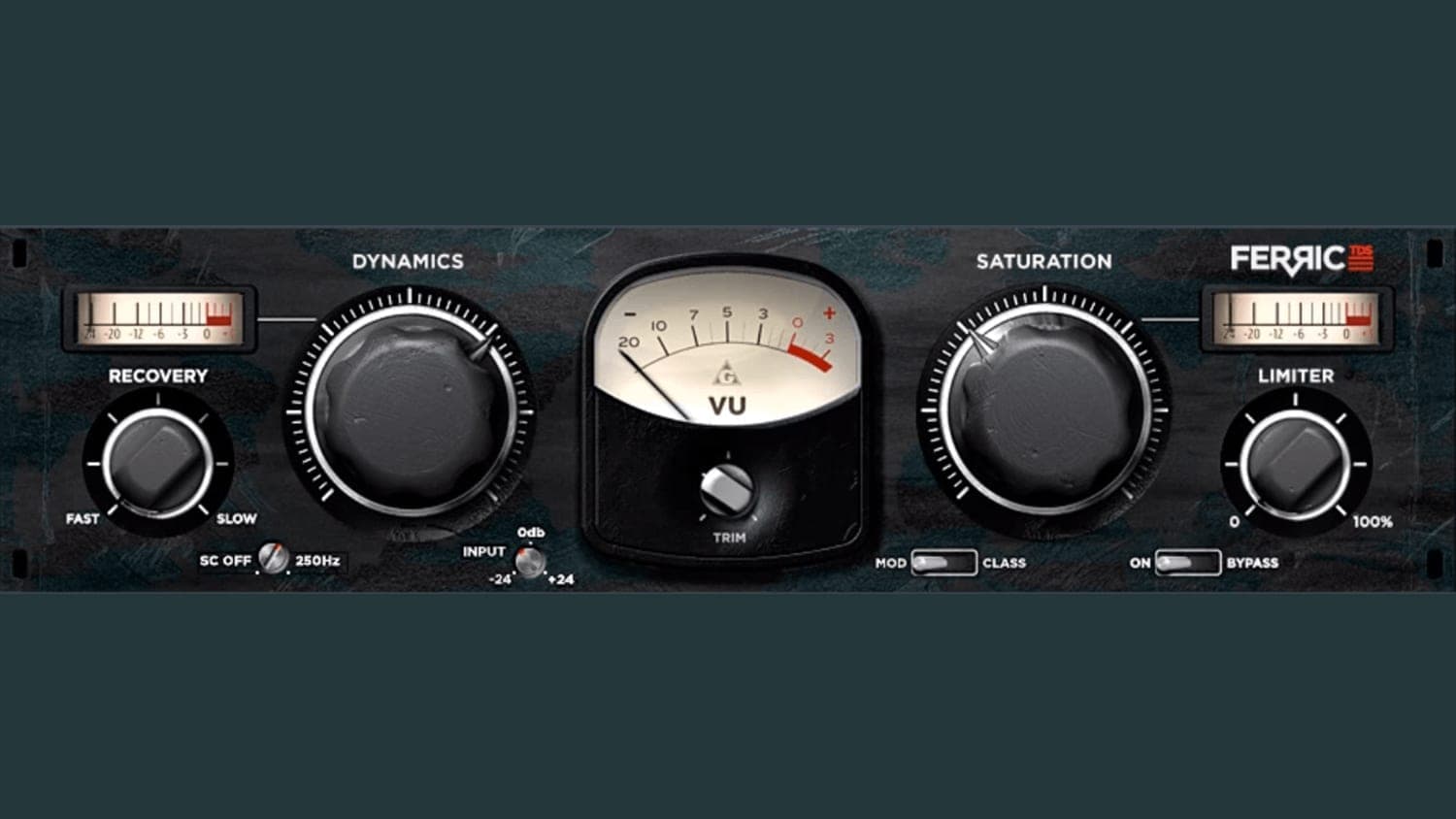 The freeware world surprisingly has fewer options in regard to saturation plugins, but Ferric TDS is far and away one of the best. It offers control over the compression and saturation elements provided by analog tape machines, without being a direct "tape emulation".
It has a sidechain EQ up to 250Hz, so you can keep the low end intact without it affecting the response of the compressor, as well as a knob to set the speed of recovery. With modern and classic setting options you can use it in any scenario, and it even features limiting. Even with all of these features to control dynamics of a signal, it still remains relatively transparent.
Download | VST 32-bit
Reverbs
Variety of Sound Epicverb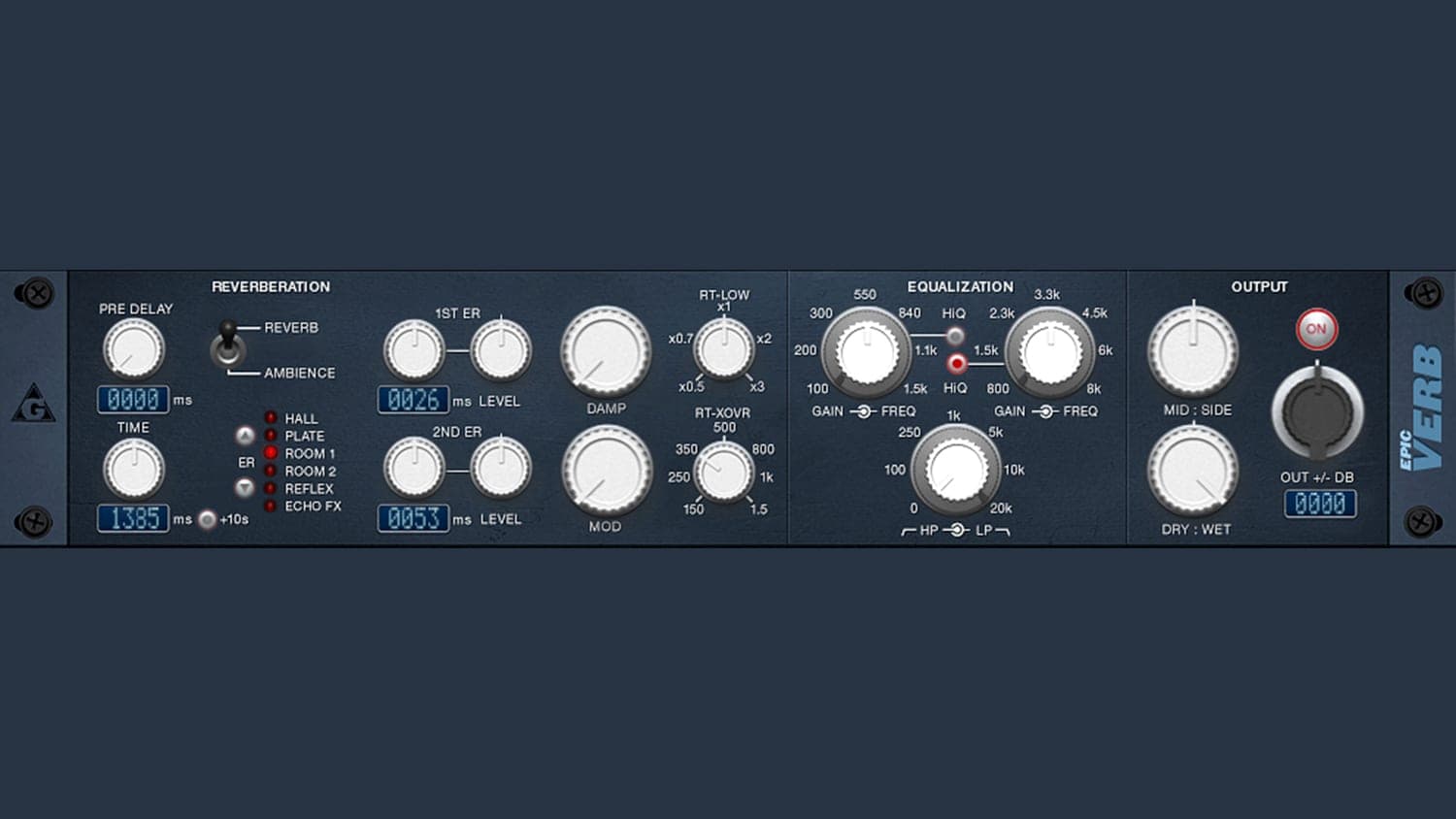 Variety of Sound offers quite a number of stellar freeware plugins, and one of their best applications is Epicverb, a reverb that offers a variety (pun intended!) of spaces and a robust feature set to dial in the specific parameters.
It can pretty much do it all, from cavernous reverbs to short delays, even modulation. You can tailor every aspect of the sound, including time, pre-delay, even first and second early reflections! It also has a solid EQ section, so you can make the sound even more focused. Also included are a number of presets that require little to no tweaking to make them usable.
Download | VST 32-bit
Voxengo Old Skool Verb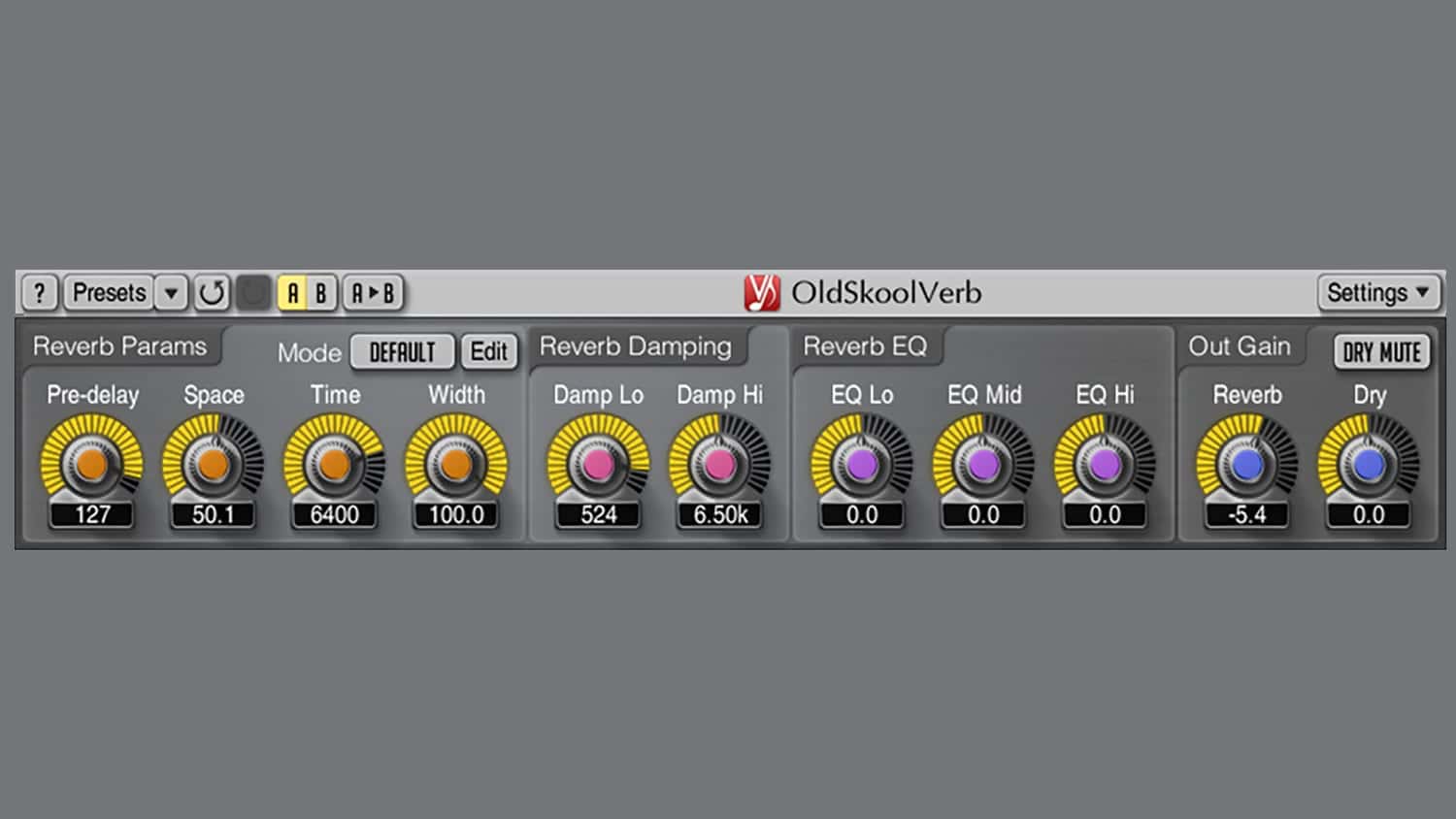 Old Skool Verb falls more into the "freemium" category, and while there are certain features you can only access if you buy in, the free version comes with everything that a solid reverb needs.
As implied by the name, the sounds on tap lean more toward the traditional, so if you're looking for something out of the ordinary you might have to try elsewhere. What you do get are a number of solid reverb algorithms in an easy-to-navigate interface with a solid control set including multiple size parameters, 3-band EQ, and output gain over the wet and dry mixes independently.
Download | VST/VST3 64/32-bit
Delays
Kjaerus Audio Classic Delay
Delay has never really suffered the same deficiencies when it comes to a digital format, as digital delays have been around since the glory days of analog tape. Classic Delay combines the best of those worlds, with a number of types that range from the most modern digital to the dirtiest analog. You can even mix and match features, blurring the line between digital and analog even further. If it had a tempo sync or tap tempo feature, you might not ever really need an alternative.
 Download | VST 32-bit
Variety of Sound NastyDLA mkii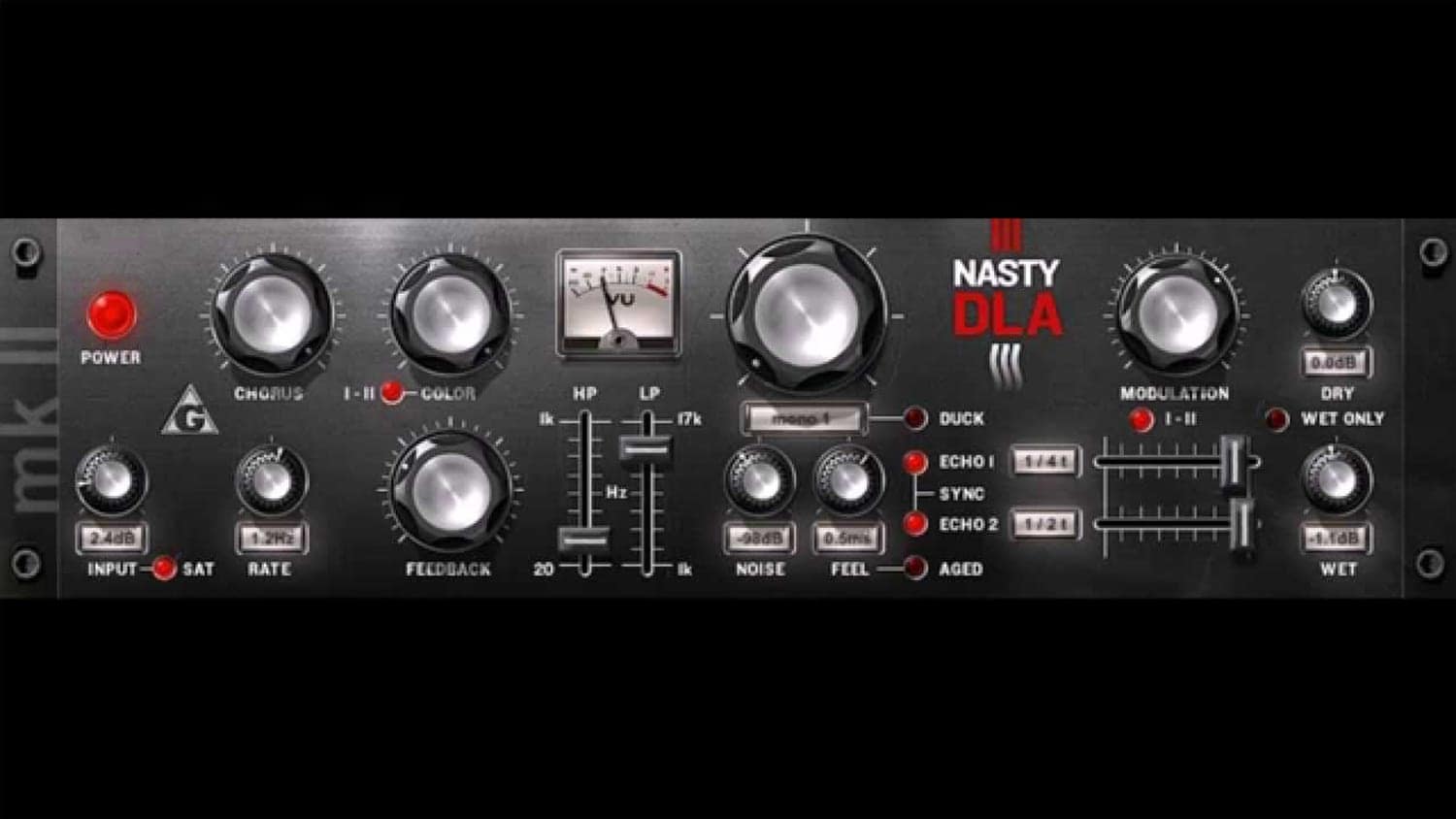 Yet another stellar free time-based effect from Variety of Sound, NastyDLA can get you some pretty unorthodox sounds via its unique control scheme. It might take a bit to acclimate, but for sure one of the coolest features are the separate Chorus and Modulation controls that can add in some shimmer and warble that you would swear came right out of the 1980s.
This is definitely the type of delay you dial in by feel rather than by mathematics, and though it might not be the right choice for "traditional" repeats, it offers more than enough creative expression.
Download | VST 32-bit