Every bass player loves new gear day. Especially when you can finally go for the next level of instrument, after working tirelessly to build up the budget for something new. In this guide, we dive into 10 of the best bass guitars under $1,000. And while that's not exactly chump change, it's entirely possible to get a fantastic quality bass that can remain in your arsenal indefinitely.
Instruments around this price point usually come with better appointments right out of the factory — like aftermarket pickups and hardware than their lower budget counterparts. Additionally, they include better samples of tonewoods. This means you won't have to get it on the tech bench to make the improvements that can be a necessity with cheaper guitars – like swapping out the nut or bridge for higher-quality alternatives.
What to Look for in a New Bass
What to look for in a new bass is really up to you. Certainly, there are considerations about upgrades to the overall build quality, but you might not just want an upgrade to your current sound. You might be looking for a new sound altogether. Regardless of what your needs are, this guide to the best bass guitars under $1,000 has something for everyone.
Without further ado, here are the best bass guitars under $1,000.
Best overall: Fender Vintera '50s Precision Bass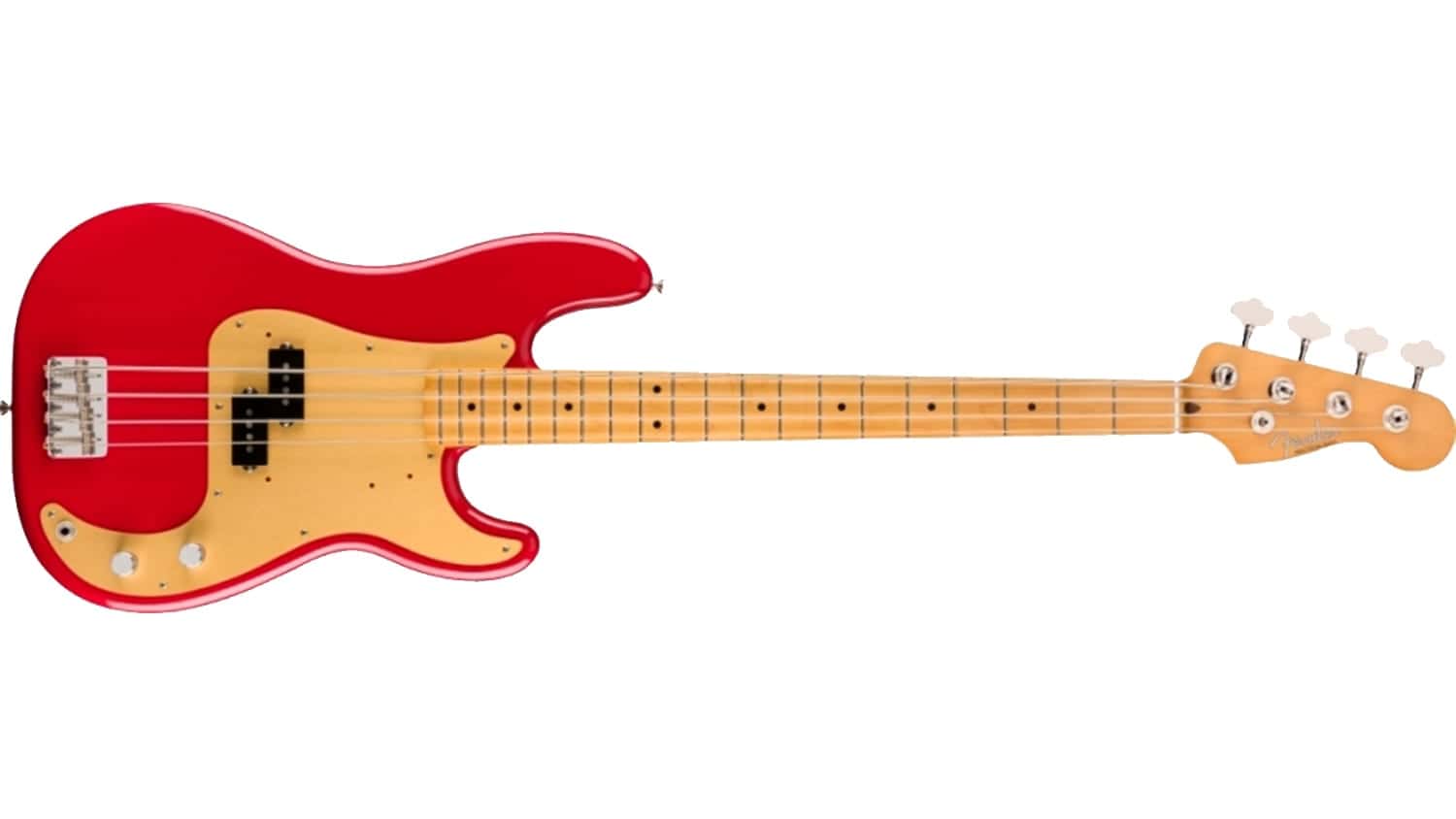 The Vintera series brings period-correct specs to Fender's classic lineup of bass guitars. The Precision model features vintage hardware (bridge, frets, and tuners), the timeless split-coil pickup and the classic fat C-neck. They nailed the era aesthetics too, with a selection of decade-correct colors. A great deal for under $1,000.
Buy it now:
Amazon | Guitar Center | Sam Ash | Musician's Friend | Reverb
Other great bass guitars under $1,000
Fender Vintera '60s Jazz Bass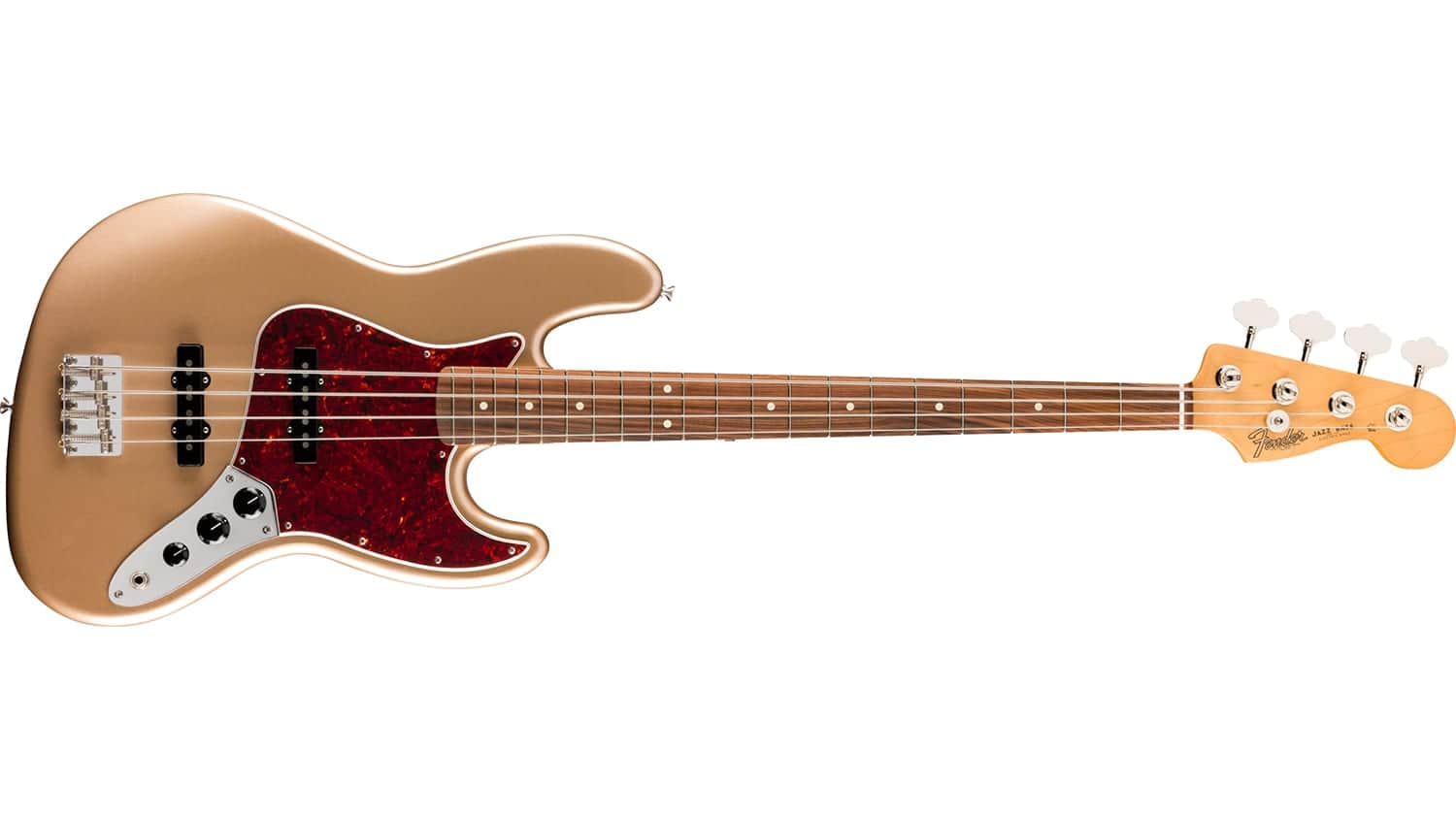 First introduced by Fender in 1960, the Jazz bass offered a different sound and feel to the bass world the the Precision. It has a thinner neck and instantly identifiable offset body. Everything about the Vintera is realistic to the 60's originals, from the pastel colors to the tortoiseshell pickguard. Classic looks complement classic tone.
Buy it now:
Amazon | Guitar Center | Sam Ash | Musician's Friend | Reverb
Sterling by Music Man StingRay "Ray 34" 
The Ray 34 is a gorgeous step into the world of Music Man basses. It comes with the signature StringRay look and sports a gloss swamp ash body with roasted maple neck and maple fretboard. The single bridge humbucker brings the thunder, while the active 3-band preamp dials in single bridge humbucker.
Buy it now:
Amazon | Guitar Center | Sam Ash
Spector Legend 5 Classic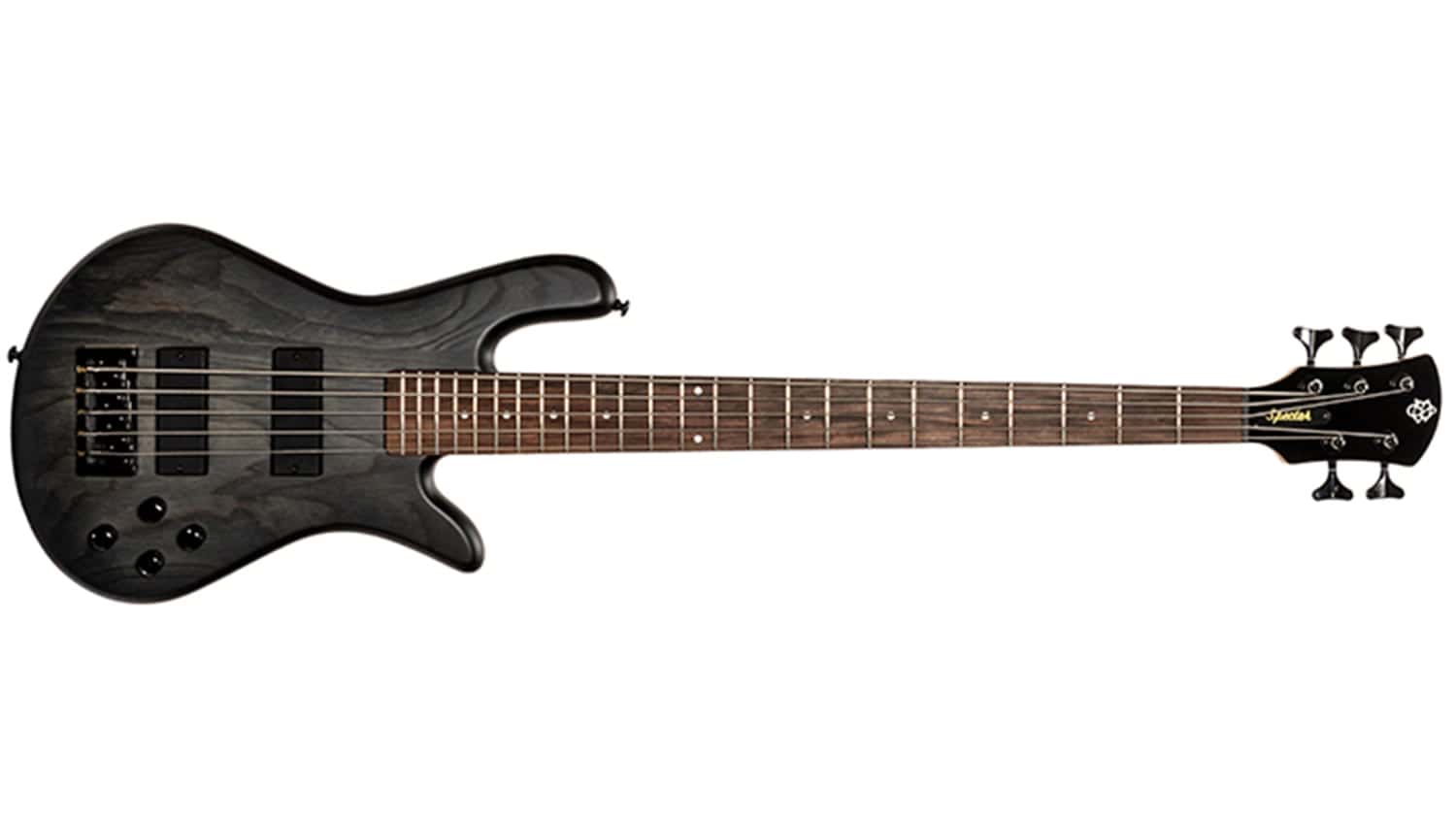 The Legend 5 Classic is designed to thump with the best of them. It is rather lightweight for a 5-string with an ash body and maple top. The 3-piece neck comes with a pau ferro fingerboard, bringing the warmth of rosewood but keep it environmentally friendly. Thunderous tone comes courtesy of the custom-wound humbuckers and Spector's own Tonepump Jr. active preamp. It is also available in a 4-string variation.
Buy it now:
Amazon | Sam Ash | Reverb
Ibanez SR650E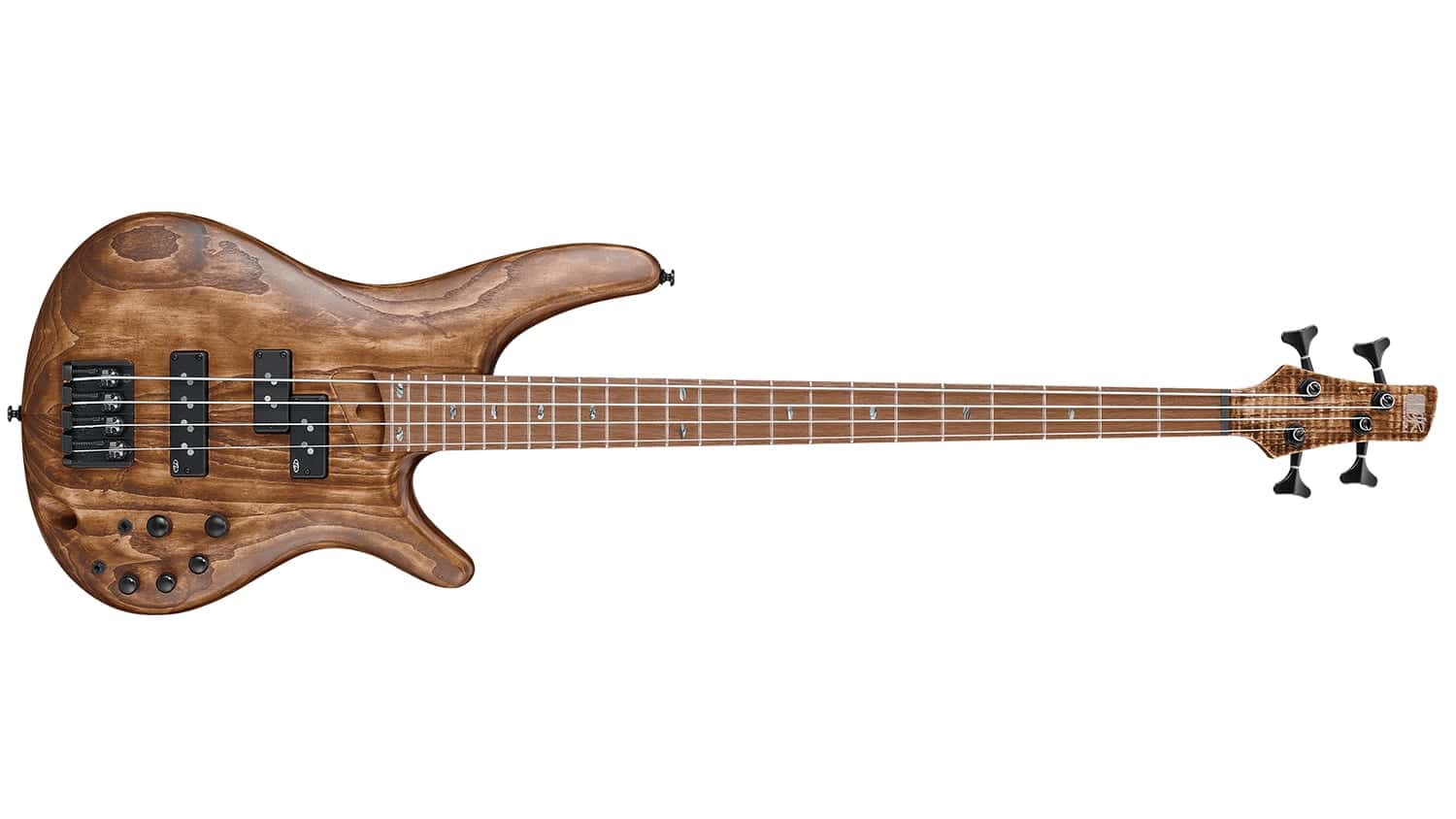 With a satin finish and interesting choices of tonewoods (ash body, neck made of composite walnut/jatoba and a jatoba fretboard) the Ibanez SR650E is a class-act. The combination split-coil and single-coil pickup configuration churns out classic, versatile tones suited for every genre. And last but definitely not least the electronics are robust with volume, EQ (3-band), and EQ bypass knobs and 3-position mid frequency switch.
ESP LTD AP-5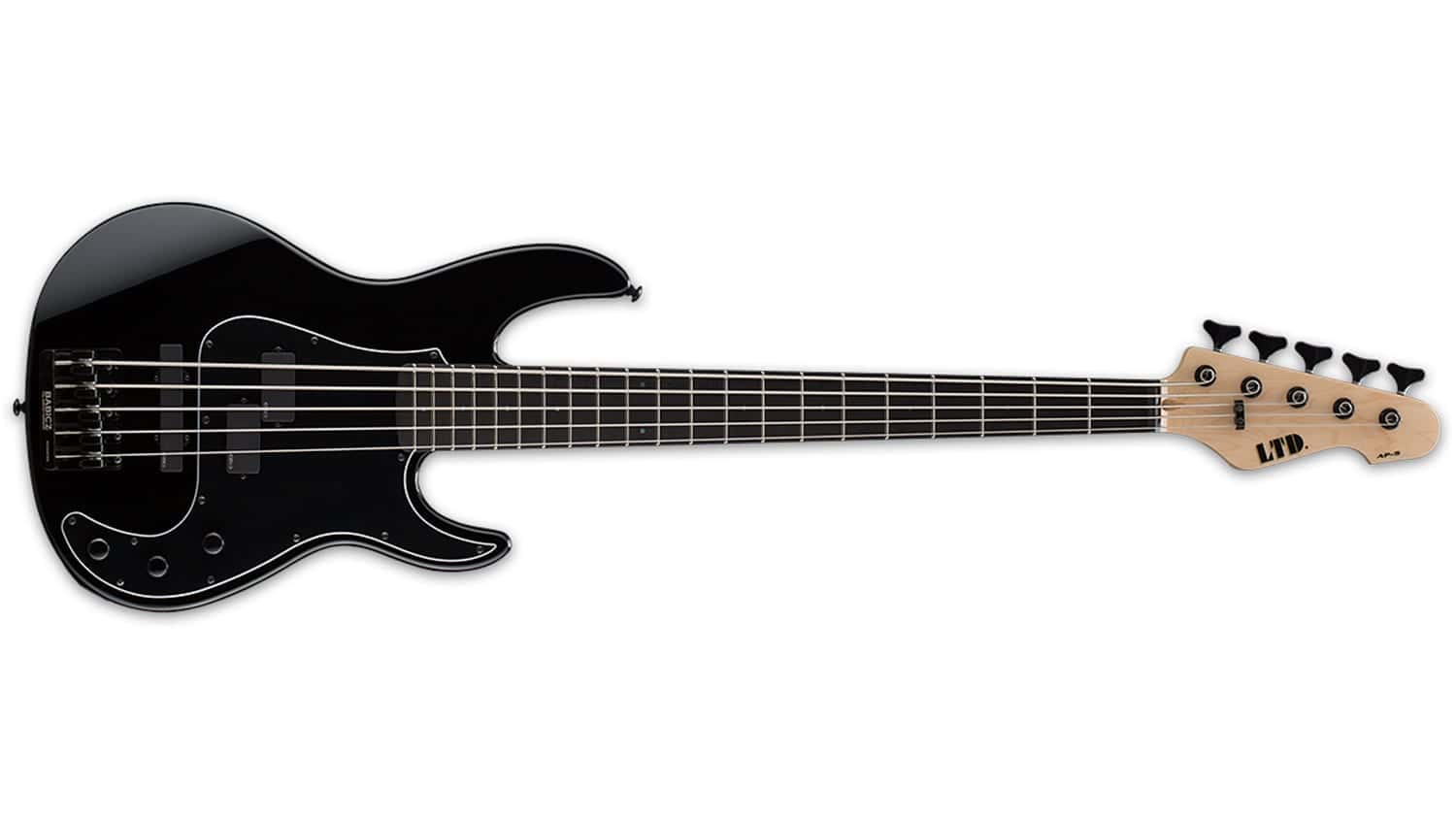 Like most of ESP's product line, the AP bass models are designed to handle the heavier side. With a classic double cutaway body shape, the AP-5 sports a sleek, modern look in a lovely Pelham blue finish. The unique U-shape neck joins the ebony fretboard to the body via a 6-bolt joint which allows for increased tuning stability and better sustain. Active EMG pickups and the three knob active electronics section provide control over volume, pickup blend, and tone.
Buy it now:
Amazon | Reverb | Guitar Center | Musician's Friend
Yamaha BB734A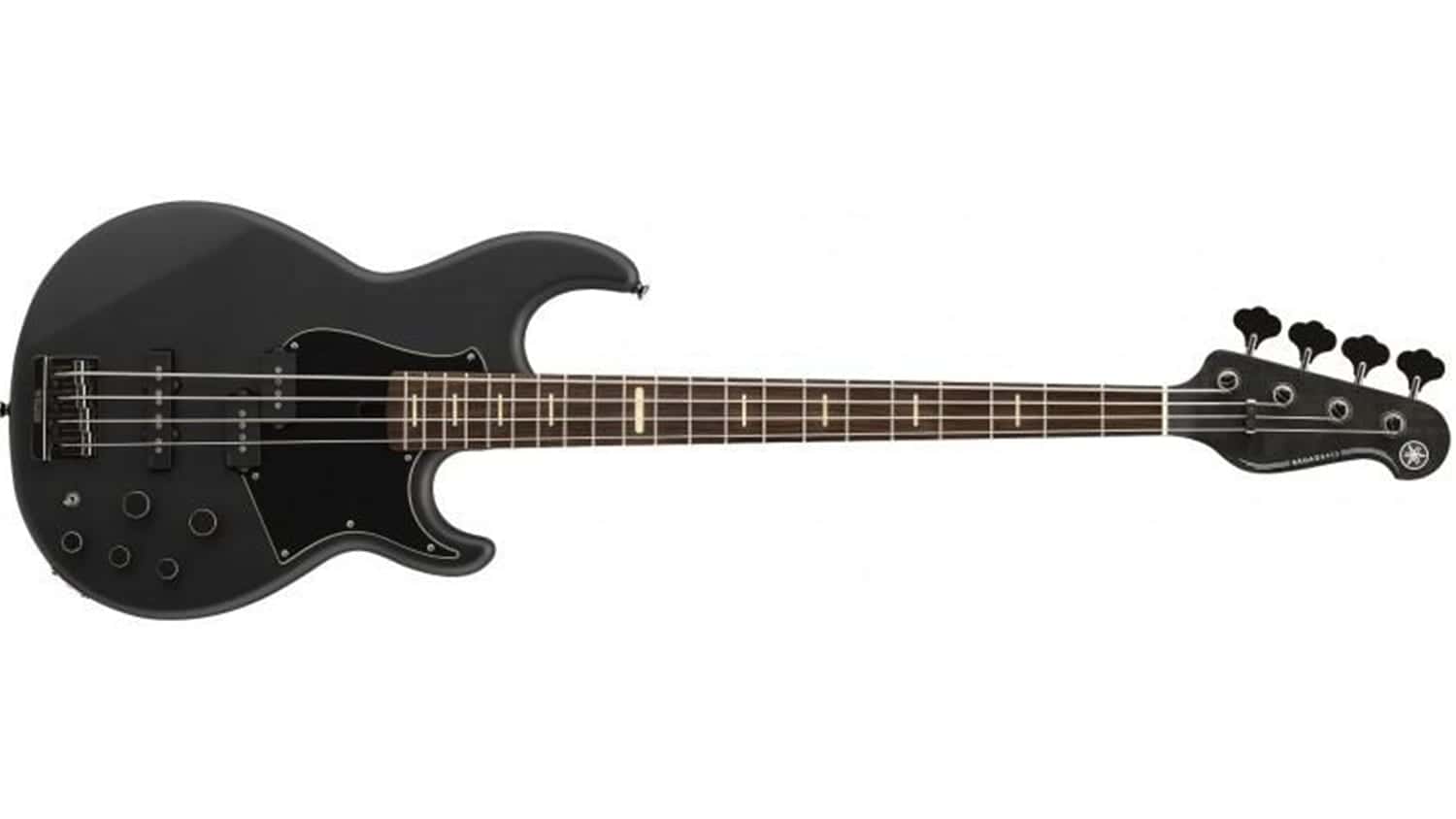 This workhorse bass is built for the gigging musician. The aesthetics are elegant, with a classic double cut body. Versatility is in no short supply with its V7 custom Yamaha pickups that can be used in passive or active operation. The active 3-band EQ fine tunes the frequencies. And sustain is never a problem with the six-bolt design that joins the 5-piece maple neck to the alder body.
Buy it now:
Amazon | Guitar Center | Sam Ash | Musician's Friend | Reverb

Schecter J-4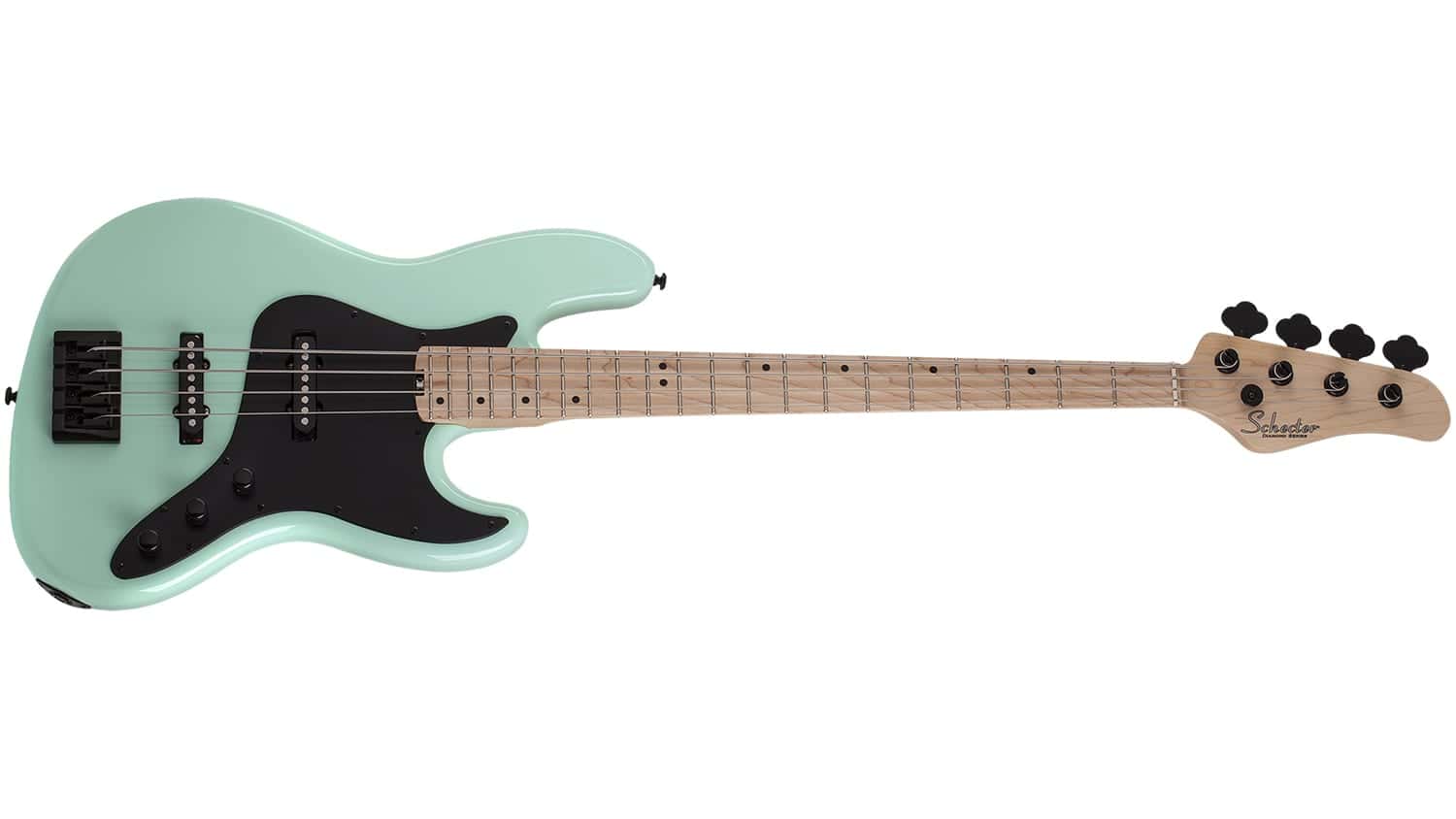 Quite eye-catching in a matte black finish, the J-4 from Schecter obviously took some inspiration from a jazzy contemporary. The offset alder body and thin, tapered C-shape maple neck/fretboard create a very comfortable playing experience. The Graphtech nut ensures proper intonation and perhaps the coolest appointment is the bridge has string-through or top load options. Custom USA Monstertone-J pickups with two polepieces per string deliver accurate, focused tone. It's also available as a 5-string.
Buy it now:
Amazon | Guitar Center | Sam Ash | Musician's Friend | Reverb

Paul Reed Smith SE Kingfisher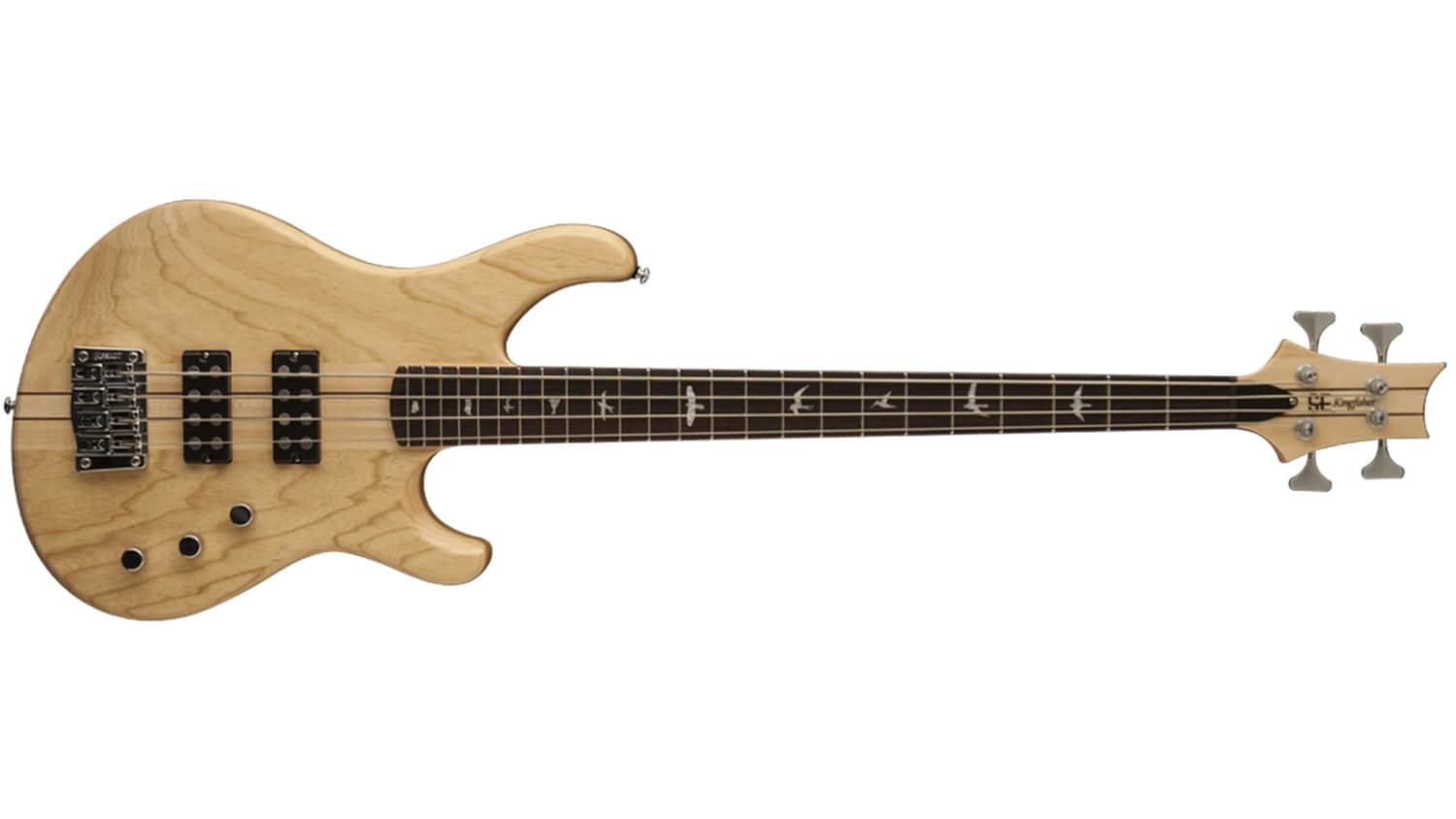 Best known for making some of the best guitars in the world, Paul Reed Smith has stepped into the bass world in a big way. The Kingfisher is a double-cut, semi-offset neckthrough design with the distinct PRS look. The ash body provides clear and balanced tone that works well with the dual humbuckers. Rounding out the feature set to provide rock solid intonation is the Hipshot bridge/tailpiece.
Buy it now:
Amazon | Guitar Center | Sam Ash | Musician's Friend | Reverb
Ibanez AGB200 Hollow Body Bass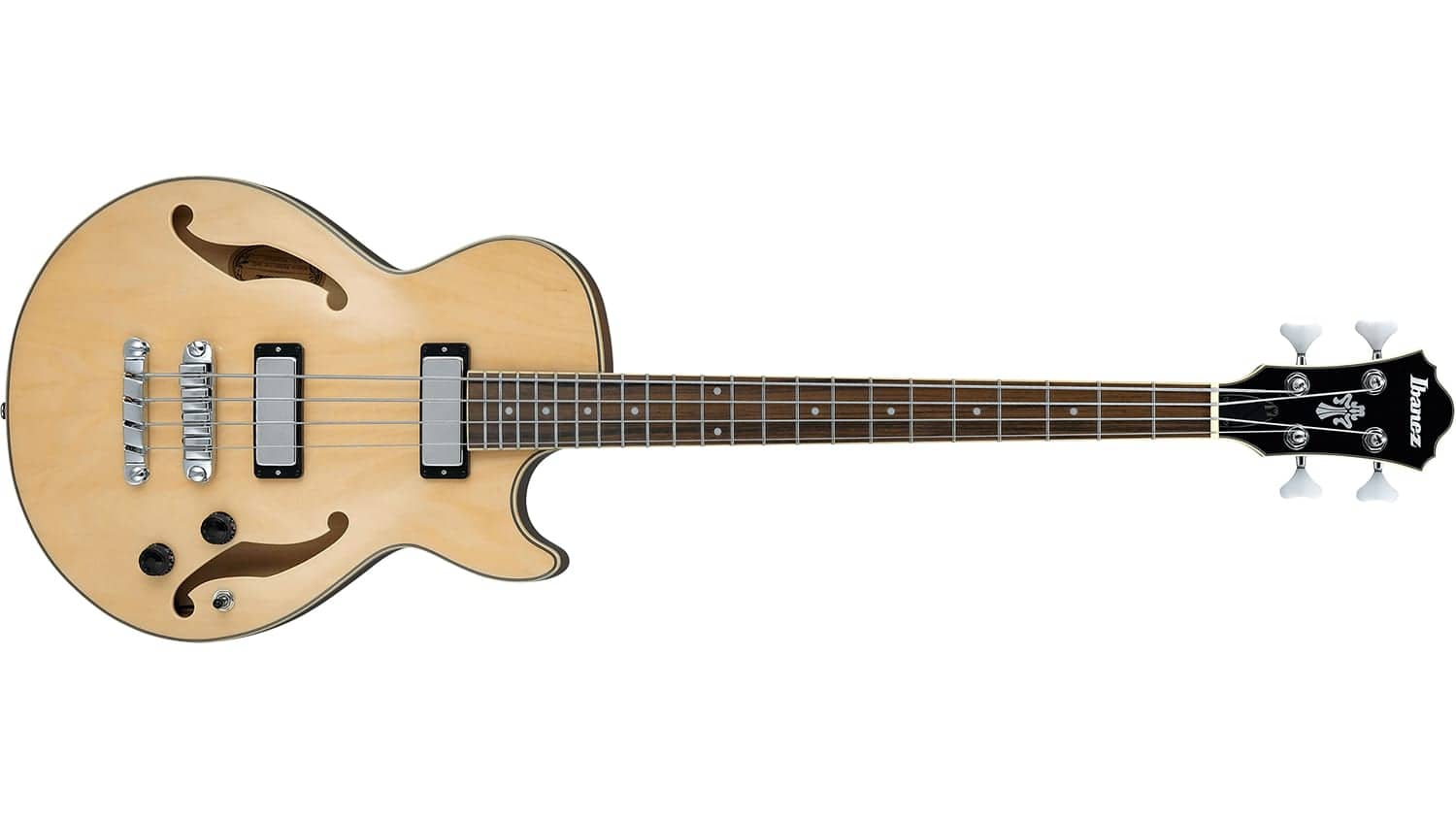 Hollowbody basses might not be as popular as they are in the guitar world, but they provide a unique tone that is a great alternative or complement to the traditional sound. This model from Ibanez offers the classic look of some of the most renowned basses of the category, but in a short-scale format. With vintage vibe and aesthetic you can get the warm, round tone that is synonymous with the style.
It uses an interesting combination of tonewoods to achieve its sound, with a linden body, maple/nyotah neck, and laurel fretboard. The Ibanez Classic Elite Pickups pair perfectly in translation with the hollowbody and are designed to eliminate the feedback that comes with playing at stage volumes.