The Fender Telecaster was revolutionary when it was released in 1951. Over 70 years later it is still one of the most popular models of guitar in the world. It was so groundbreaking that even today it is used as a basis for newer manufacturers designing their own creations. The term "T-style guitars" refers to alternative models that have a similar look to the Telecaster. This includes a single cut body, headstock with 6-in-line tuners, and generally single-coil pickups.
Let's run down some of the best T-style guitars, what sets them apart from the original Telecaster design, and which one might be best for the tone you're chasing.
Best T Style guitar overall: G&L Fullerton Deluxe ASAT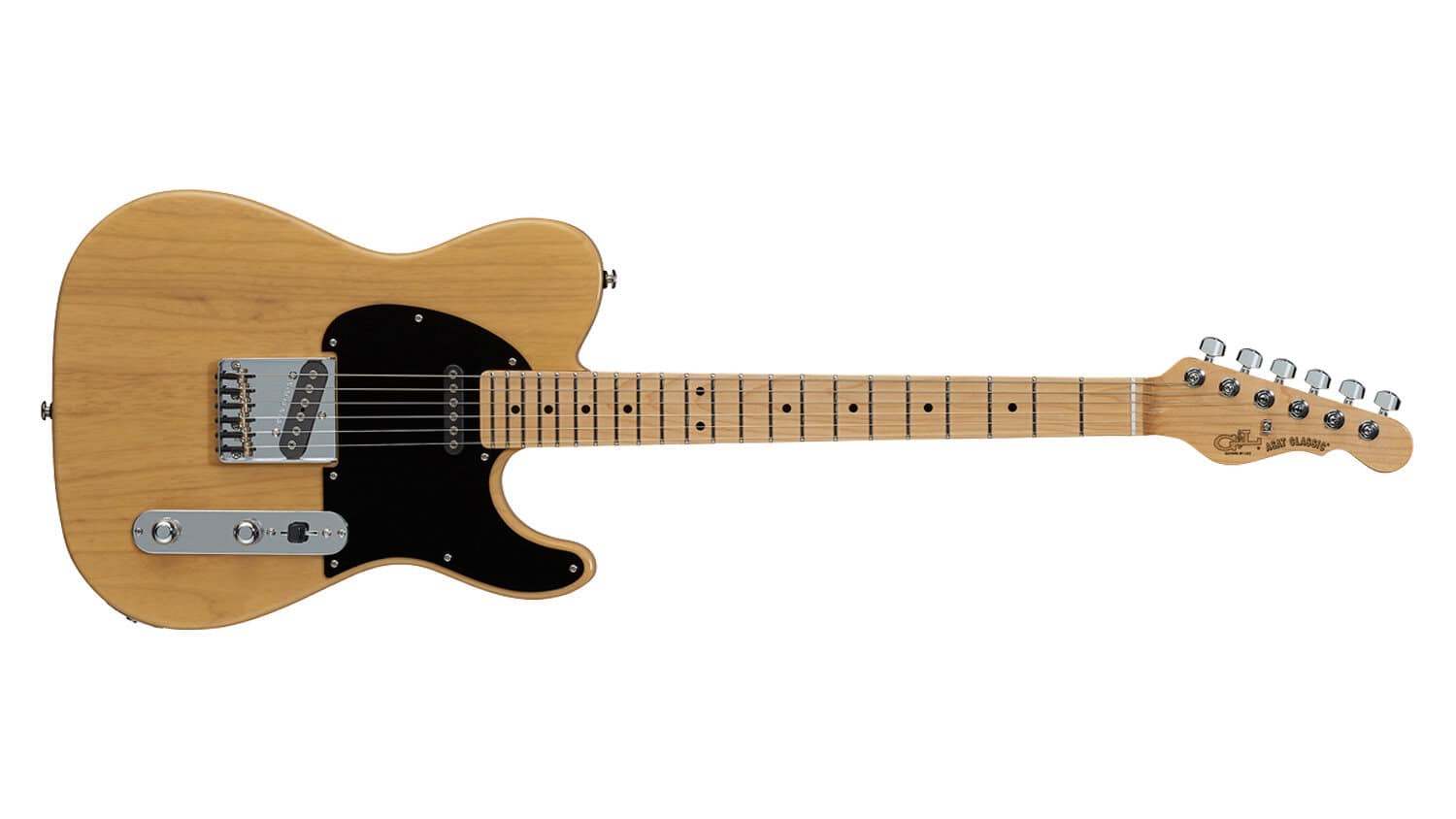 It's no surprise that this is the model that made it to our coveted top spot. There is no guitar manufacturer closer in quality, looks, feel, and sound to a Telecaster than G&L. After all, the company was founded with Leo Fender in the late 1970s.
The alder body gives you the snap and punch Telecasters are famous for. And the neck has a vintage gloss finish that plays and feels great. It has the Fender scale (25.5″) hard-rock maple neck and a unique Caribbean rosewood fretboard.
The infamous Magnetic Field Design single-coils might be the coolest feature, and the one that gets it so close to Tele tones. They are warmer, snappier, and have less noise. 3-way switching allows you access to the same iconic Telecaster tone that took the world by storm.
The Fullerton Deluxe ASAT also comes with a gig bag, but with an investment like this we recommend getting a hardshell case.
Buy now: $1,400
Amazon | Guitar Center | Musician's Friend | Reverb            
Most versatile T Style guitar: Schecter Guitar Research PT Special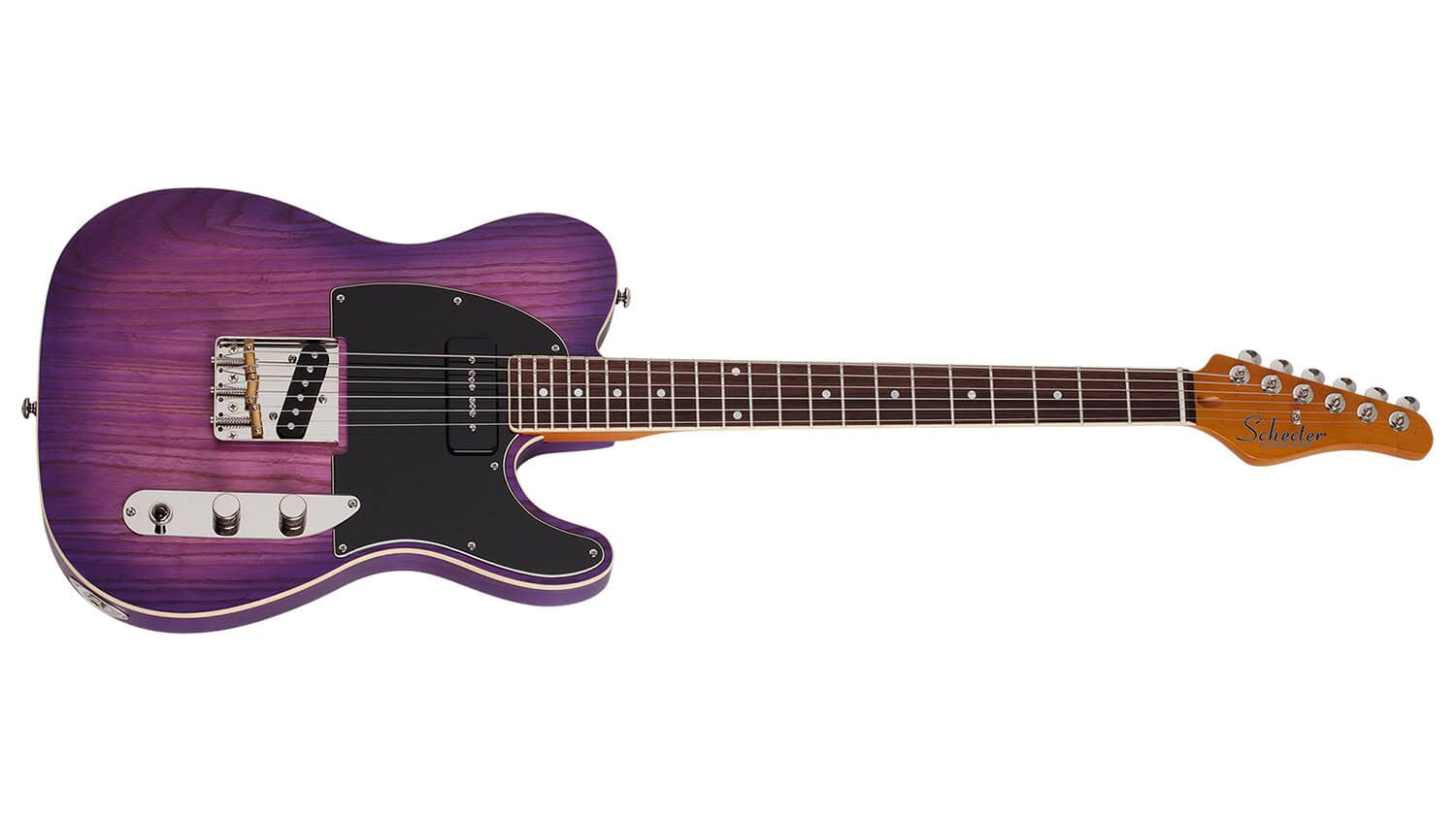 Schecter makes some of the most daring T style guitars. The PT Special is built from a swamp ash body and has a C-shape maple neck with rosewood fretboard outfitted with jumbo frets. The open grained pearl finish gives a clean aesthetic.
This one has a unique pickup configuration. The single-coil Telecaster bridge pickup is still in tact, but there is a soapbar P-90 in the neck position. Pickup models are both from Schecter, the VT-1 and VT-90.
It offers a great range of tones that can go from round and warm to bright and cutting.
Buy now: $700
Amazon | Sam Ash | Musician's Friend
Best signature T Style guitar: Reverend Pete Anderson Signature Eastsider T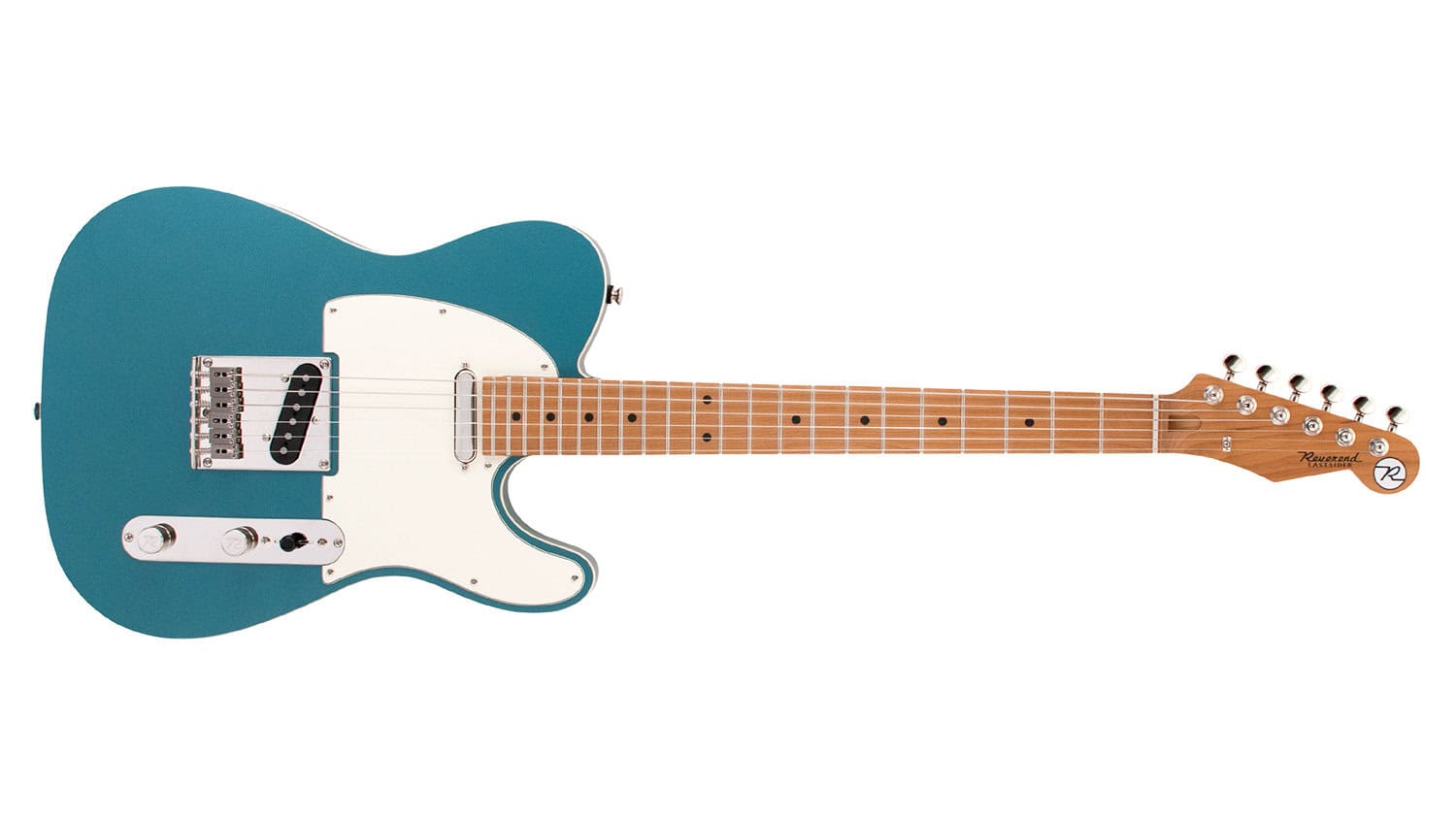 This T style guitar is perfectly appropriate for its legendary namesake. It is painstakingly crafted after his well-known vintage T guitar, but offers some modern appointments. And there have been some changes to the original.
The chambered body is made of korina. This makes it lighter in weight and gives some air to the sound. A roasted maple neck provides a nice little visual flair, and the compound radius fretboard lets you glide up and down the neck with ease.
Dual Talnico single-coil pickups, and they both have a little extra something. The neck has more punch and clarity, while the bridge has a classic '50s Tele sound that's just a little bit thicker. The electronics have been juiced a bit too. The pickups can now be flipped out of phase and there is a treble bleed.
Buy now: $1,100
Guitar Center | Musician's Friend
Best T Style guitar for Metal: ESP LTD TE-201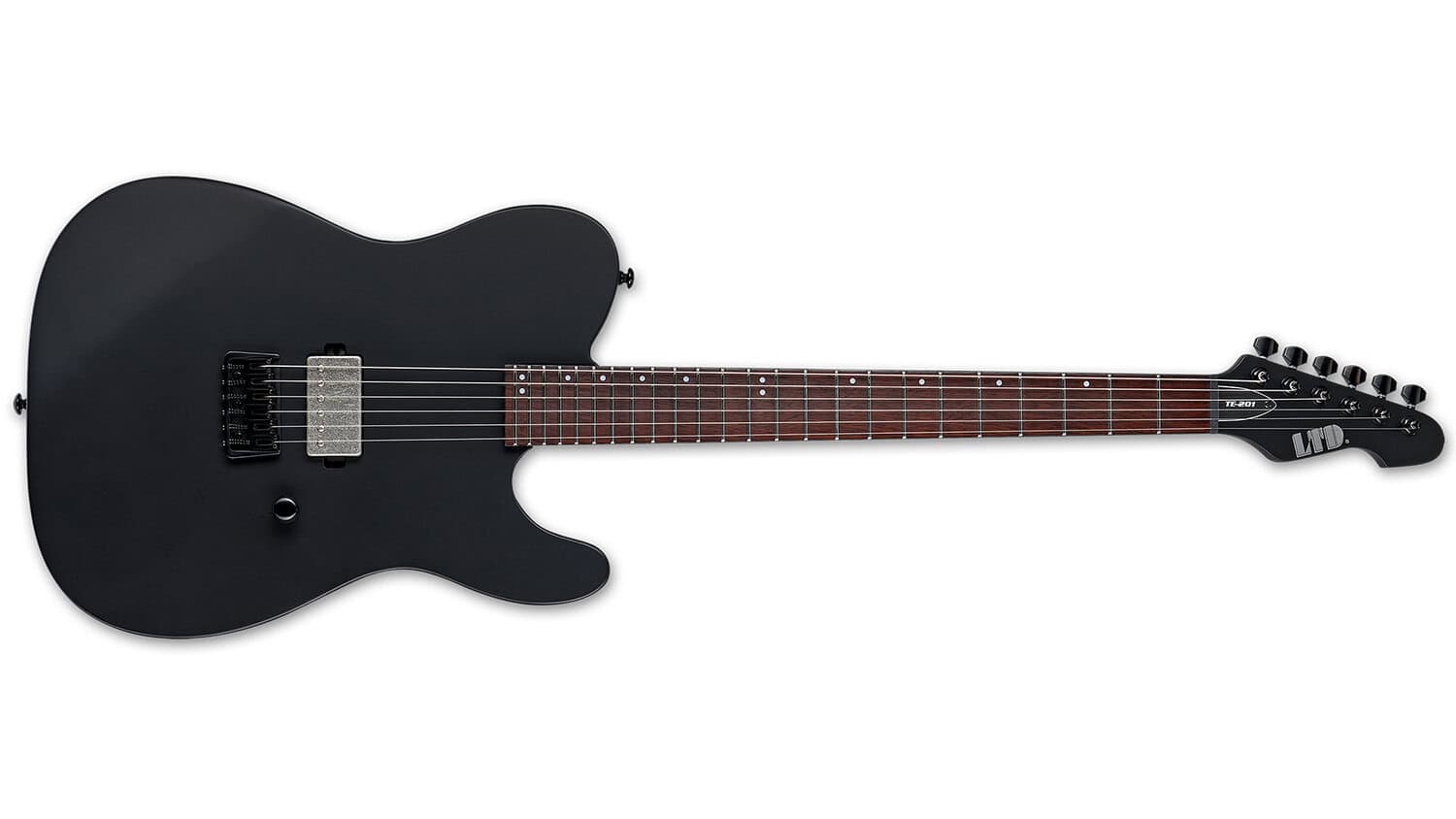 Other than Jim Root of Slipknot, T style guitars aren't usually associated with heavy styles of music, much less metal. But ESP is a favorite for players of the genre, so they wanted to create something unique for the T style crowd.
It's got a bare bones, yet sleek look. The finish is matte black. Electronics are simple, with a single ESP LH-150B humbucker in the bridge position. It's got a lone volume knob that can be split via push-pull.

It's built with a mahogany body married with a three-piece maple bolt-on neck. ESP's choice of fretboard wood is interesting here, in roasted jatoba. 24 extra-jumbo frets let you shred just as easily as playing rhythm parts. The string-through body adds all the sustain you'll need.
Buy now: $500
Guitar Center | Musician's Friend | Reverb
Best deluxe model T Style guitar: G&L Tribute ASAT Classic Bluesboy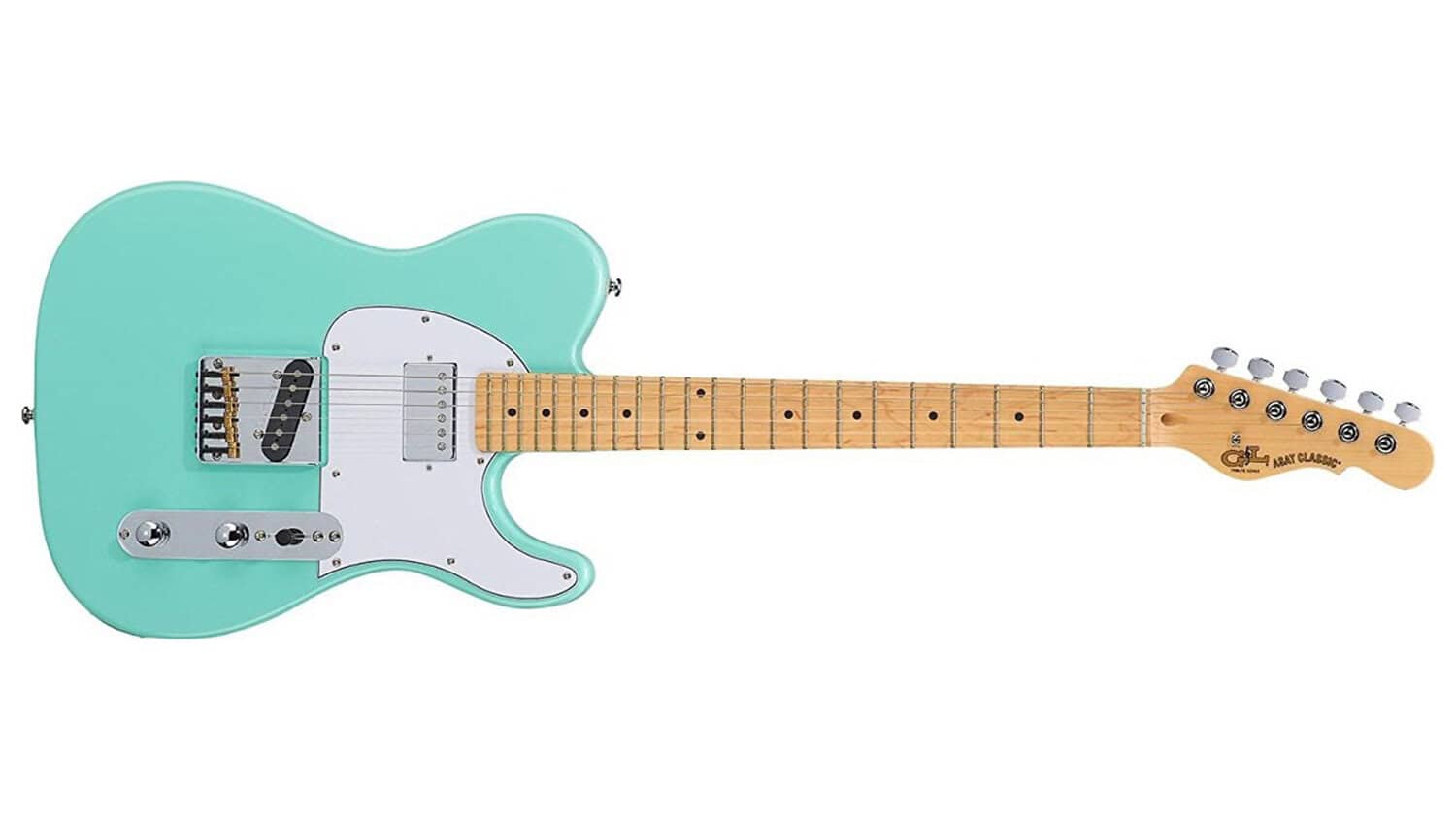 The Fender Telecaster Deluxe was an immediate hit when it was first released in 1972. The Telecaster faithful loved the marriage of the beloved bridge single-coil pickup with the warmth and width of the humbucker in the neck.

Housed in a poplar body, G&L's version features an alnico humbucker in the neck and a Magnetic Field Design single-coil pickups mentioned earlier. The bolt-on maple neck comes in a comfortable and familiar medium C profile. The vintage correct boxed steel bridge and brass saddles offer solid intonation and tone transfer.
And if you're looking for a variation on this beloved sound, the Classic Bluesboy also comes in a semi-hollow model.
Buy now: $550
Amazon | Guitar Center | Musician's Friend
FAQ
What is a T style guitar?
A T style guitar is a model that is based on the famous Fender Telecaster but manufactured by a company not affiliated with Fender.
Who makes the best T style guitar?
There are many manufacturers that make them. They all have their own unique benefits. It's important to gauge what you need in a guitar when making a buying decision. This includes choice of tone woods, style of pickups, neck feel, and more.
What are the best T style guitars in 2022?
The selections on this list are just a few of the guitar models you have available to you. We chose these for a number of reasons, but ultimately it's up to you to decide which is best for your playing style. Keep in mind, you can always build one yourself from scratch or have someone do it for you.