Tonewoods are a fundamental element of guitar construction, and their selection can have a fairly drastic effect on how the guitar will sound. There are generally three main pieces to each guitar – the body (which can be multiple pieces), neck, and fretboard. The matches are often chosen as a complement to one another. Since we've already tackled fretboard tonewoods, this article will focus on body guitar tonewoods.
Different manufacturers tend to have preferred woods for use in guitar bodies, as they all lend themselves to different sounds. The purpose of this guitar tonewoods guide is to help you better understand the tonal differences between each one. This article is more about the sonic differences between guitar tonewoods, not so much the details about the wood itself.
Mahogany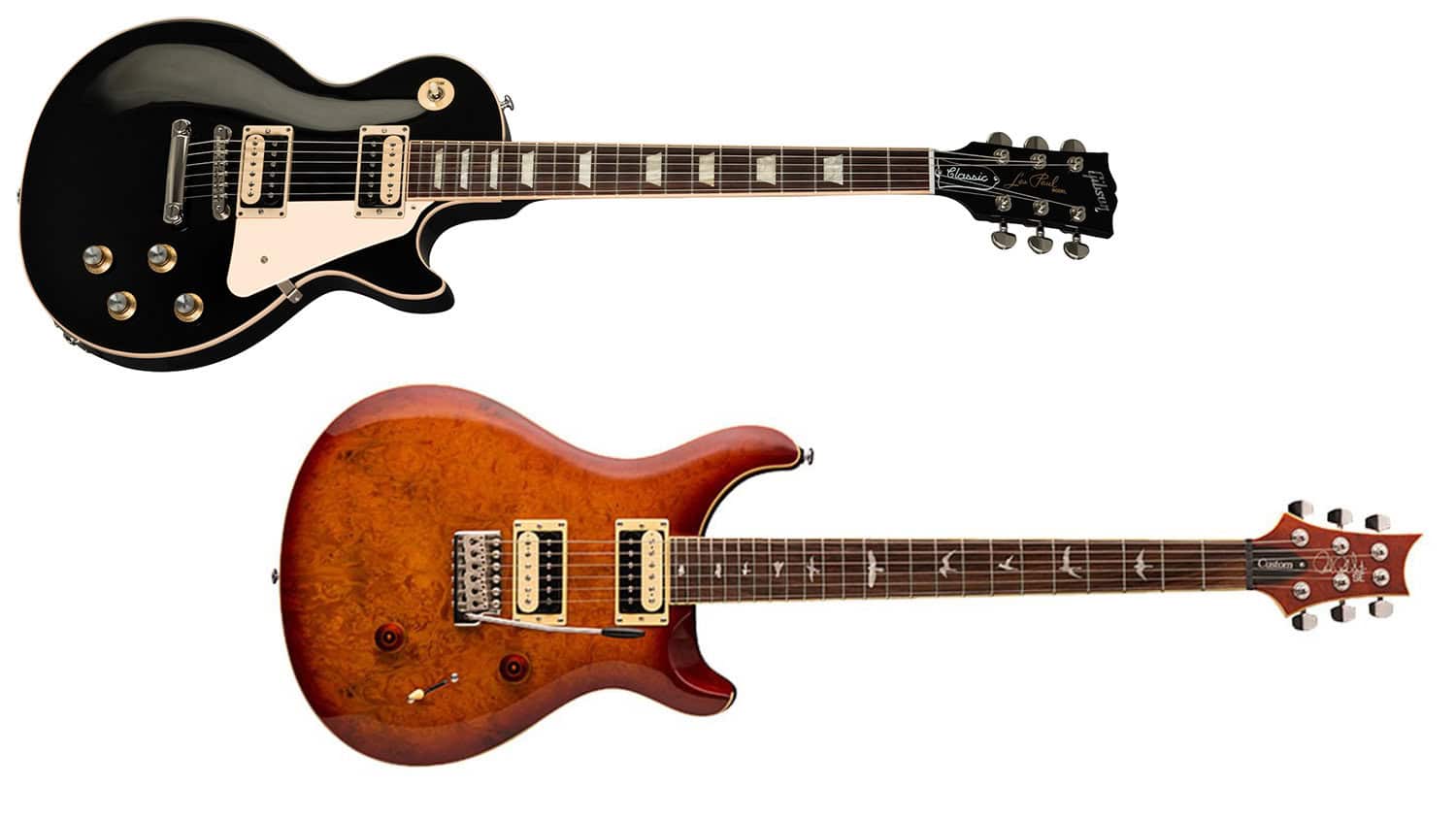 This is one of the heaviest and most popular tonewoods, for its sound just as much as weight. It is very stable, and it provides a rich, round tone with a good depth. It offers plenty of low end, a low midrange accent, and a mellow high end.  It also offers plenty of sustain. Interestingly enough, really high-quality mahogany sounds and responds better as it ages, which is one of the reasons Les Pauls of certain years are so highly revered. This wood has been heavily favored by all types of manufacturers, Gibson especially. Very versatile, it is used in slab, single, and multi-wood bodies.
Buy the Gibson Les Paul Classic:
Guitar Center | Sam Ash | Musician's Friend | Reverb
Buy the Paul Reed Smith SE Custom 24:
Amazon | Guitar Center | Sam Ash | Musician's Friend | Reverb
Alder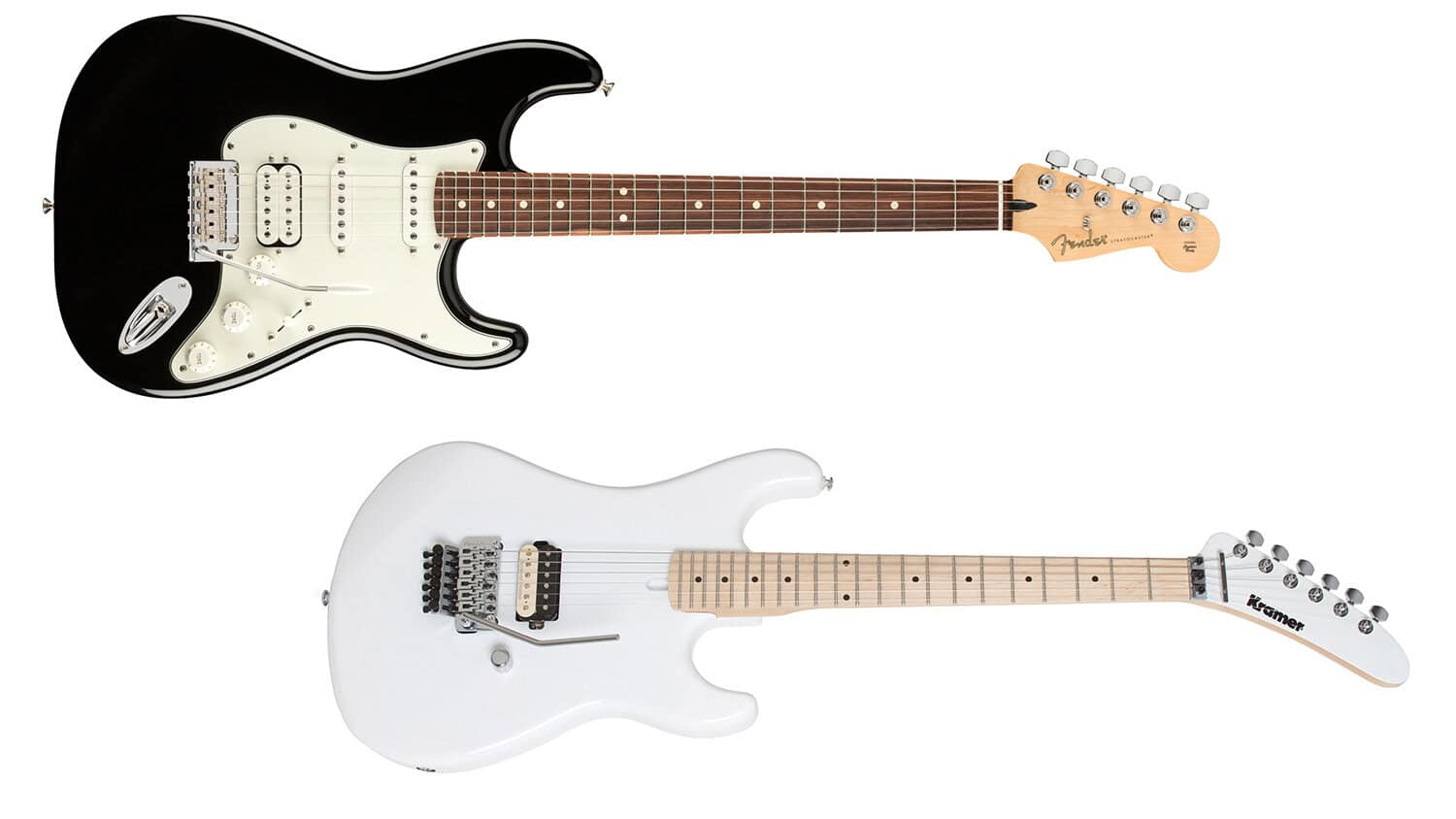 Providing a sound that is evenly balanced across the frequency spectrum, this lightweight wood is suitable for a number of different styles. It has focused lows and some extra spank in the midrange. It's been used in Fender guitars since the 1950s and is still just as popular today. It's relatively inexpensive to manufacture and is not endangered, so sourcing is easy. It's not strong enough to be used for necks or fretboards, but pairs well with woods that are – like mahogany, rosewood, maple, and ebony.
Buy the Fender Player Series Stratocaster HSS:
Amazon | Guitar Center | Musician's Friend
Buy the Kramer The '84:
Guitar Center | Sam Ash | Musician's Friend | Reverb
Basswood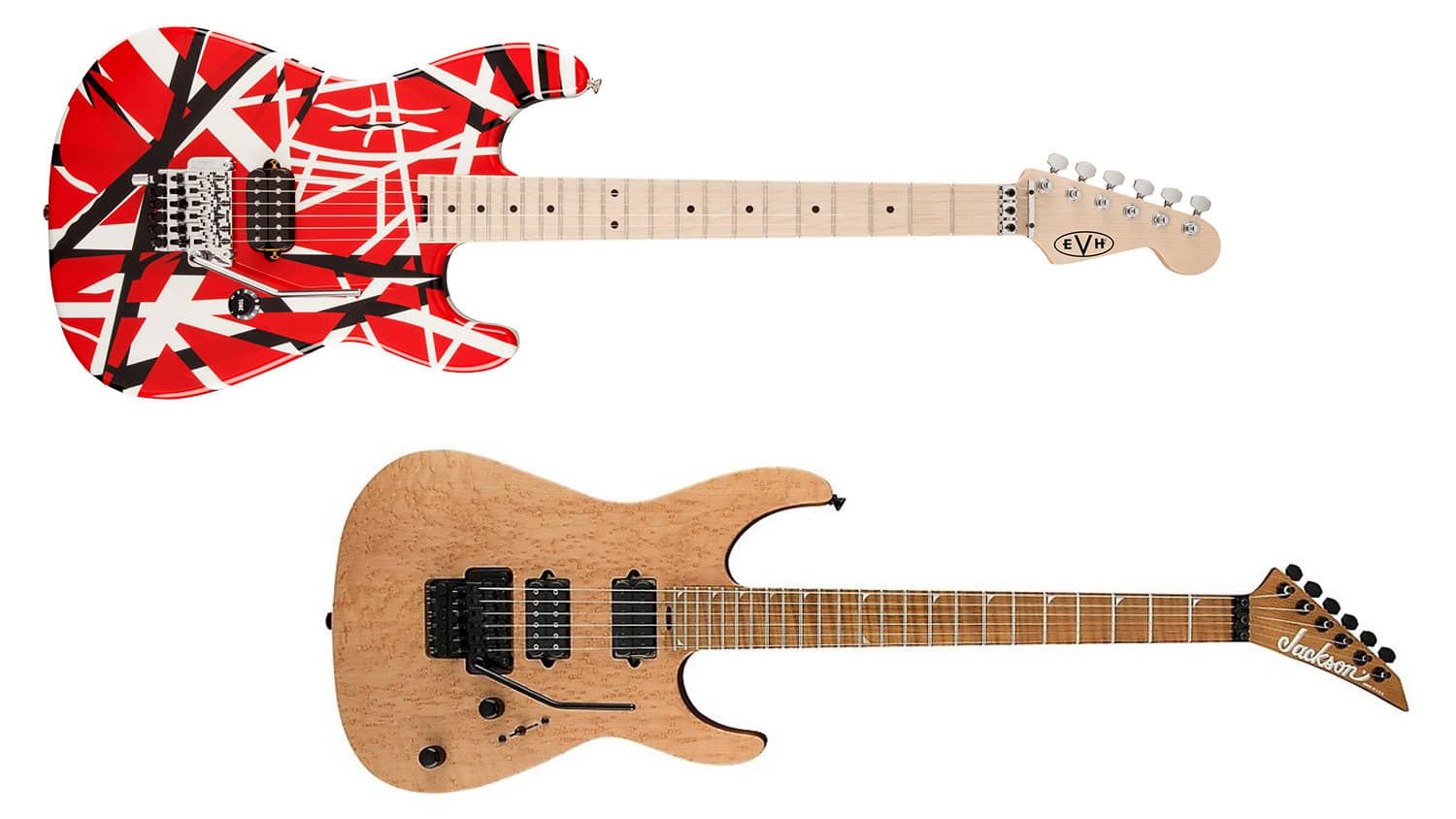 One of the lightest tonewoods is also one of the least expensive to source due to its abundance. Some players find it to be tonally lacking, but it is used just as often in high end guitars as it is in budget and midrange models. It is balanced, being more on the warm side than the bright, and you'll often find it used in guitars that are meant for heavier styles like those from Charvel and Jackson. Well-crafted basswood bodies will have good dynamics with a healthy push to the sound.
Buy the EVH Striped Series:
Amazon | Guitar Center | Sam Ash | Musician's Friend | Reverb
Buy the Jackson USA Select Dinky DK2 FSR:
Amazon | Guitar Center
Maple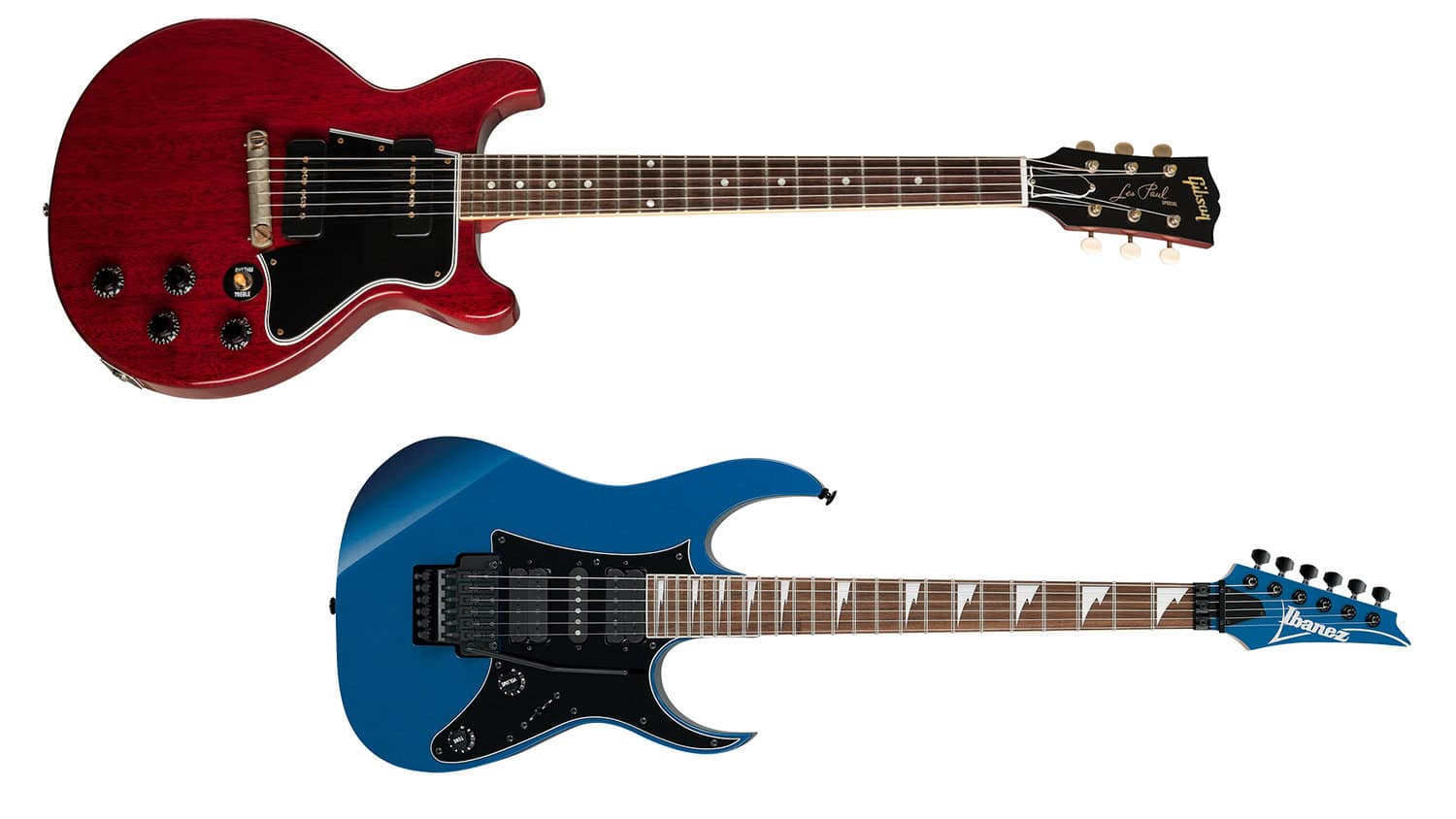 Much like ash, maple comes in soft and hard varieties. Both are bright with a lot of attack, healthy highs and upper midrange, and good note separation.The hard maple variety is a little brighter. Due to the composition (it is hard and heavy), it is usually paired with a lighter wood. Soft maple is not used for necks, but it is used for tops. Considering its sonic characteristics (and weight) it is most often used as a material in multi-wood bodies as a complement to warmer woods like mahogany and rosewood.
Buy the Gibson Les Paul Special Double-Cut w/ Figured Maple Top:
Guitar Center | Musician's Friend | Reverb
Buy the Ibanez RG550DX Genesis:
Amazon | Guitar Center | Sam Ash | Musician's Friend | Reverb
Ash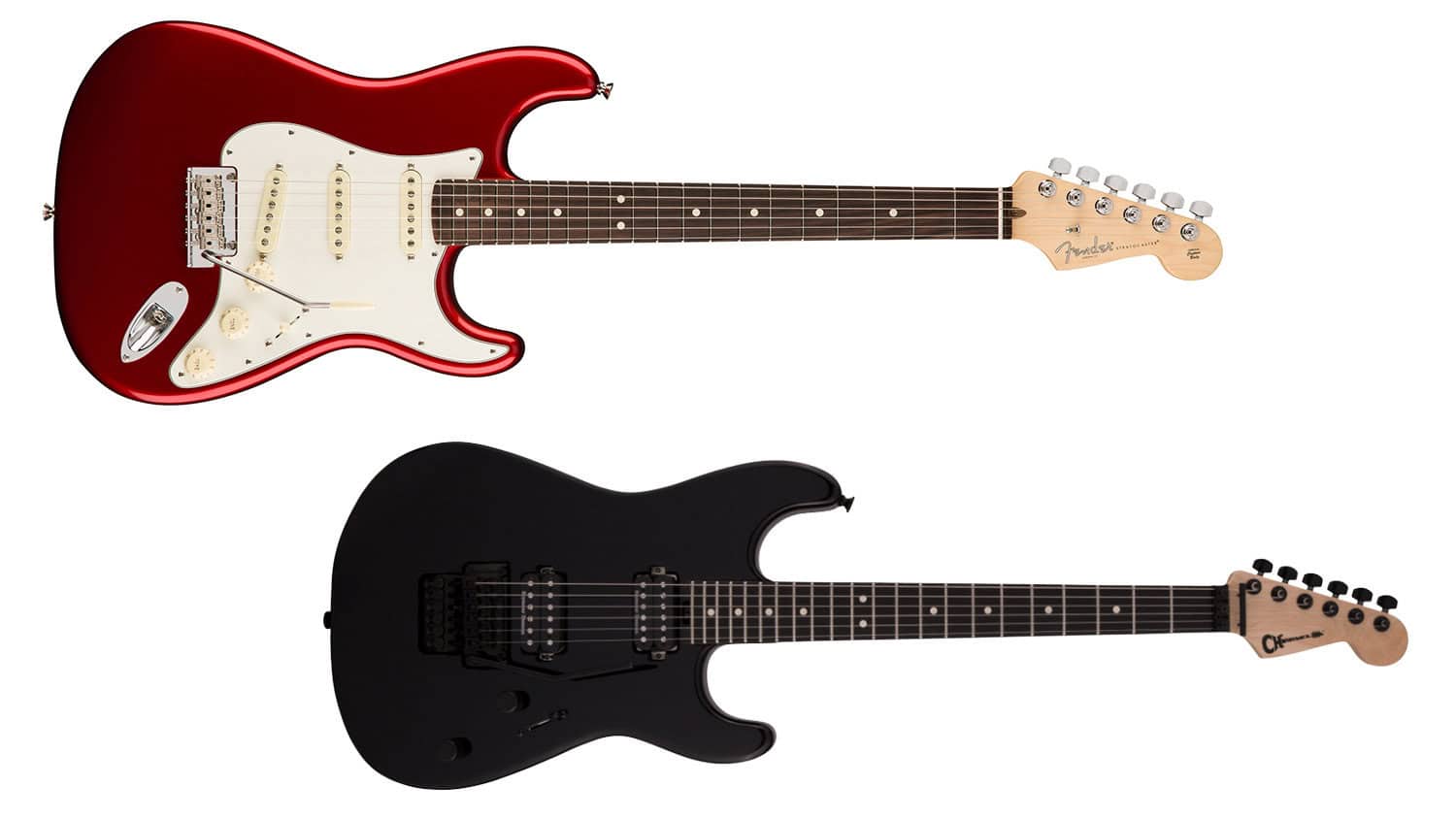 Normally used for single wood, slab-bodied guitars, ash comes in two forms – swamp ash and northern hard ash.  Swamp ash is the more desirable of the two, but both offer a balanced frequency response with a slight dip in the midrange and nice presence in the high end. The attack of ash is fast and the dynamics are balanced. Swamp ash was Fender's go-to until around 1955 when they switched to alder as it was less expensive to source. Ash has more high end than alder, and hard ash especially works well with heavier distorted sounds. The scooped midrange works especially well as a balance to single coil pickups.
Buy the Charvel Pro Mod San Dimas Style 1:
Amazon | Guitar Center | Sam Ash | Musician's Friend | Reverb
Buy the Fender American Professional Stratocaster:
Amazon | Guitar Center | Sam Ash | Musician's Friend | Reverb
Korina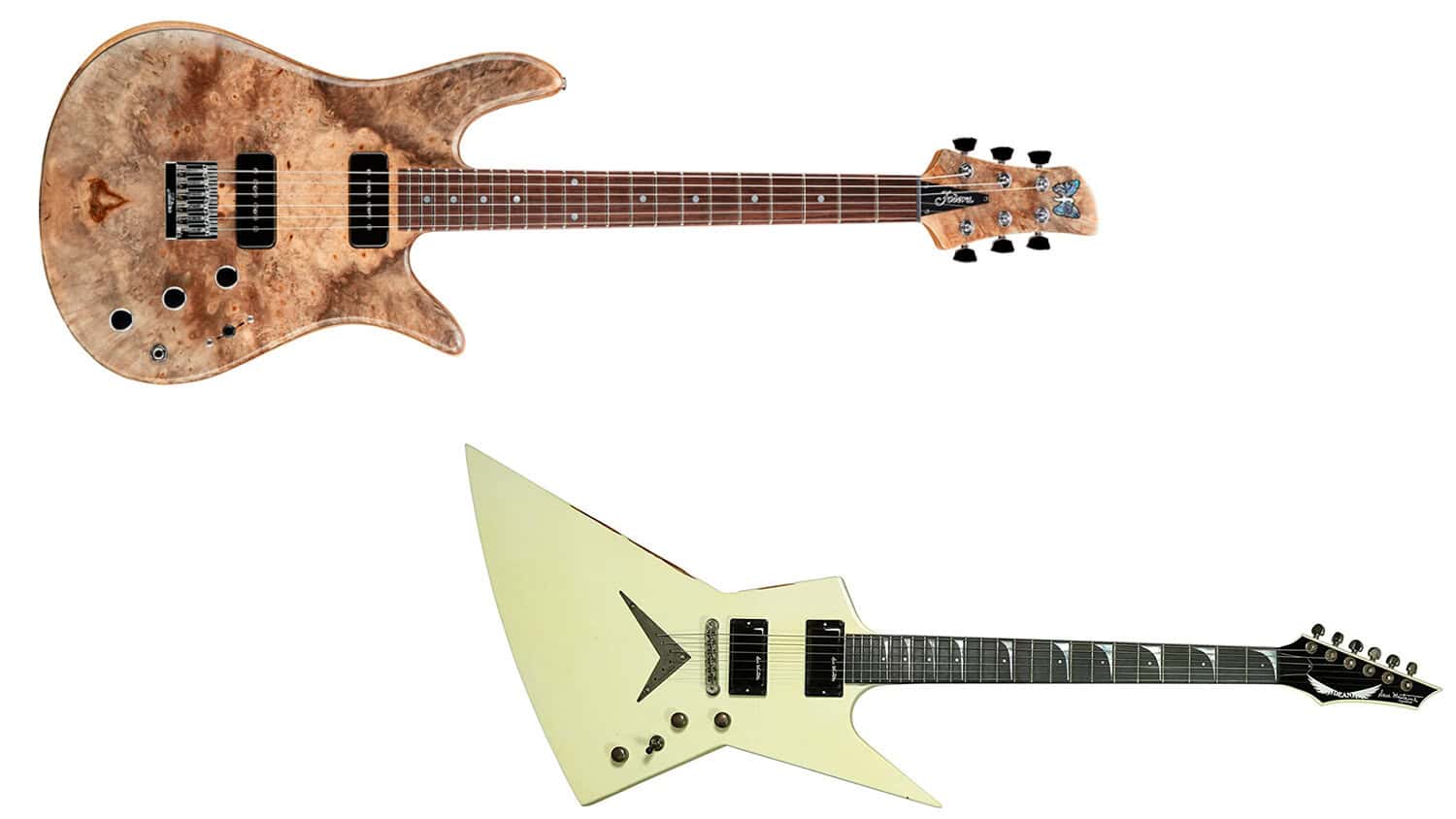 Similar to mahogany visually and tonally, korina is an exotic wood that provides excellent note definition. It has a solid response in the low end and midrange as well as vibrant sustain. It was the original tonewood for Gibson's Explorer and Flying V models, and is the tonewood of choice for Reverend Guitars. Korina is not easy to source, mostly growing outside of the United States making it more difficult for manufacturers to import. The grain is also notoriously difficult to work with, but the sound of this exotic wood really has no comparison.
Buy the Fodera Guitars Monarch:
Guitar Center | Musician's Friend