While software equalizers can do things that hardware just can't, hardware EQ definitely has its merits. It can impart a particular analog flavor to a signal that most software just can't, especially when used on the front end. It can tailor the sound in ways that make things really easy when it comes to mixdown. There are a lot of great hardware EQs available today, from full rack units to 500 series. These are some of the best outboard equalizers available today. Here are some of the best hardware EQs on the market.
Neve
As one of the progenitors of top-shelf recording technology, Neve has a storied history of creating fantastic outboard gear in addition to their legendary consoles. They are renowned for their preamps and compressors, but their equalizer designs are just as expertly crafted. The sound of countless recordings over the years, the EQ from their 1073 and 1081 models are still just as popular today as ever, and many companies have put their own spin on the circuits.
Rupert Neve Designs 551
This 3-band inductor equalizer is one of Neve's first 500 series model. It takes its inspiration from the company's classic consoles, and is built upon Class A gain stages with transformers and inductors that are custom wound. The different bands offer a number of ways to sculpt your signal. The low and high frequency bands can be used in shelf or peak modes, and the highs can be adjusted to 8k or 16k. The midrange offers proportional bandwidth, and there is a high-pass filter at 80Hz.
Buy now:
Sam Ash
Pultec
Perhaps the most mythical of all types of equalizer is the Pultec. It is unique in that it can boost and attenuate the signal simultaneously, creating some very interesting and musical EQ curves. It fell out of fashion for a while but has made quite a resurgence in both hardware and software formats.
Warm Audio EQP-WA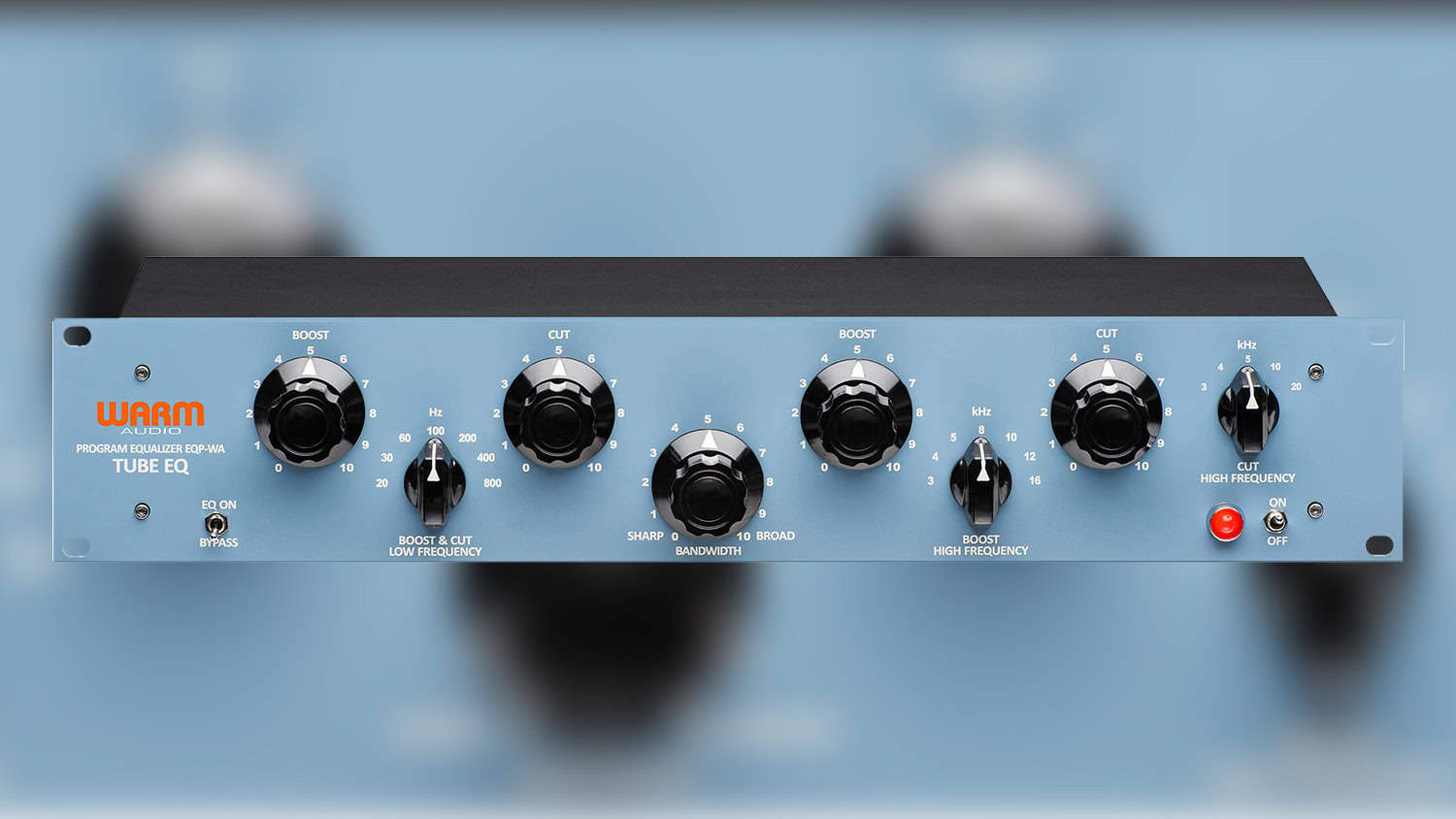 Warm Audio's take on the Pultec mimics the original device in sound and sight. It uses fully-discrete components and dual tube (12AX7/12AU7) topology with custom CineMag transformers. Five frequency points add greater flexibility than vintage Pultecs.
Buy now:
Amazon | Guitar Center | Musician's Friend
Klark Teknik EQP-KT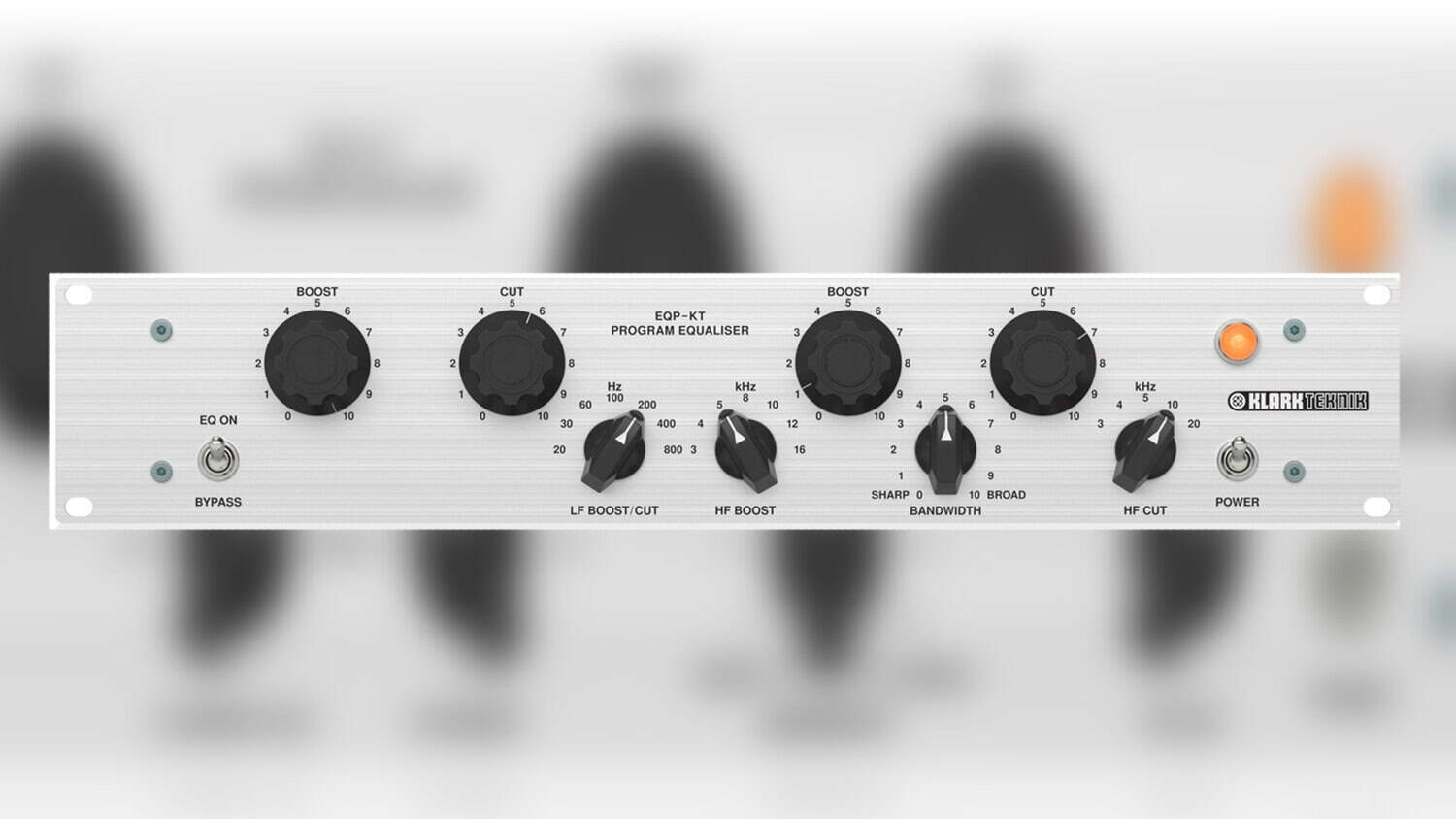 Another Class A design, this model features custom wound Midas transformers in a very affordable 2U rack unit. It offers 2-bands with seven frequency points as well as XLR and TRS balanced I/O. Its musicality and low price point makes it one of the best outboard equalizers for people on a budget.
Buy now:
Amazon | Guitar Center | Musician's Friend
500 Series
With 500 series modules becoming increasingly popular, manufacturers are coming up with new and exciting innovations in regards to equalization. There are some products available in 500 series modules that are not available in standard rack units.
Maag Audio EQ4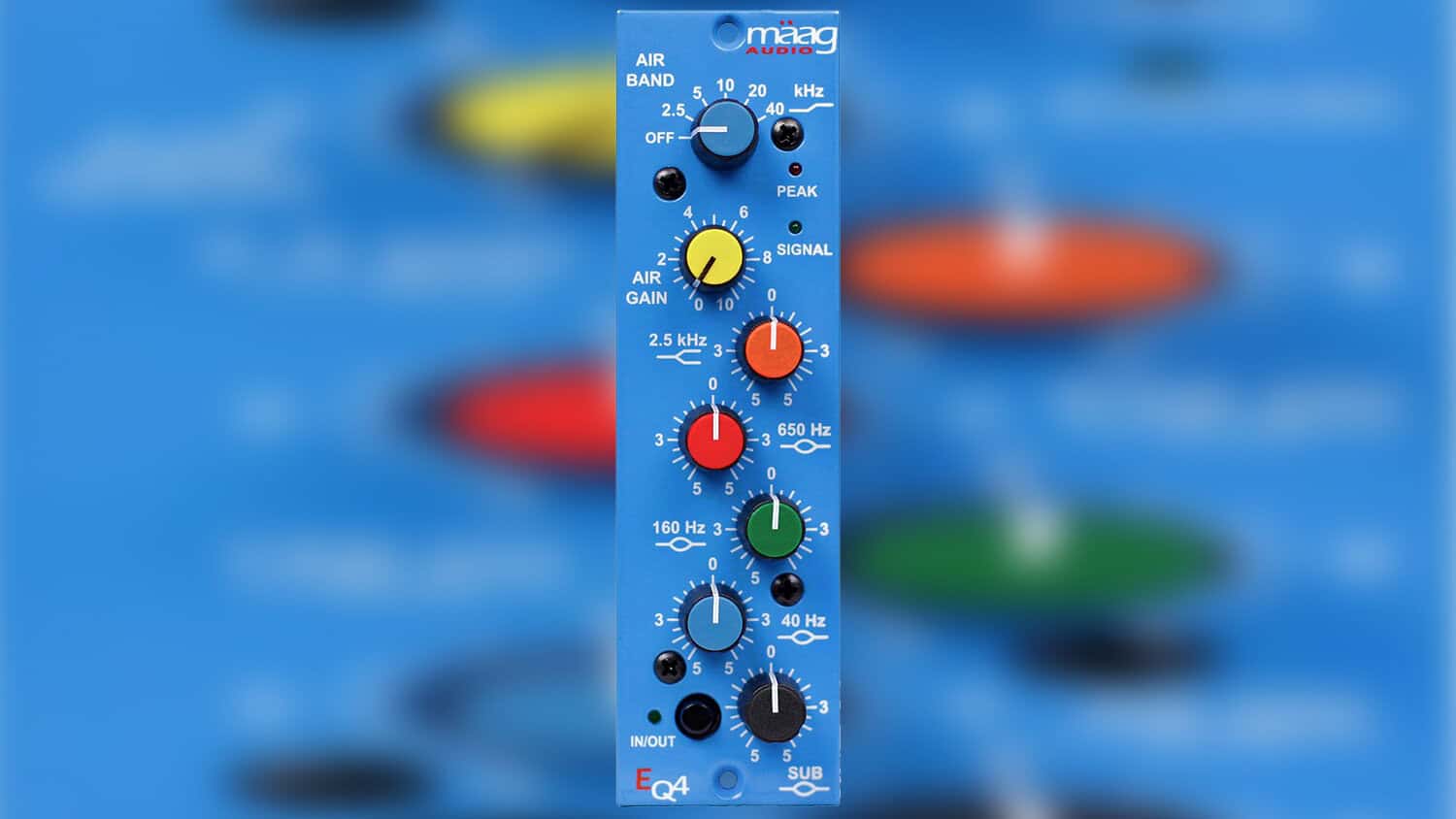 This is a console-style 6-band EQ with Maag's proprietary AIR BAND technology that provides a transparent high-end and presence. It is entirely musical, especially useful at adding sparkle and shimmer to the top end, and all controls are detented for easy recall.
Buy now:
Amazon
Kush Audio Electra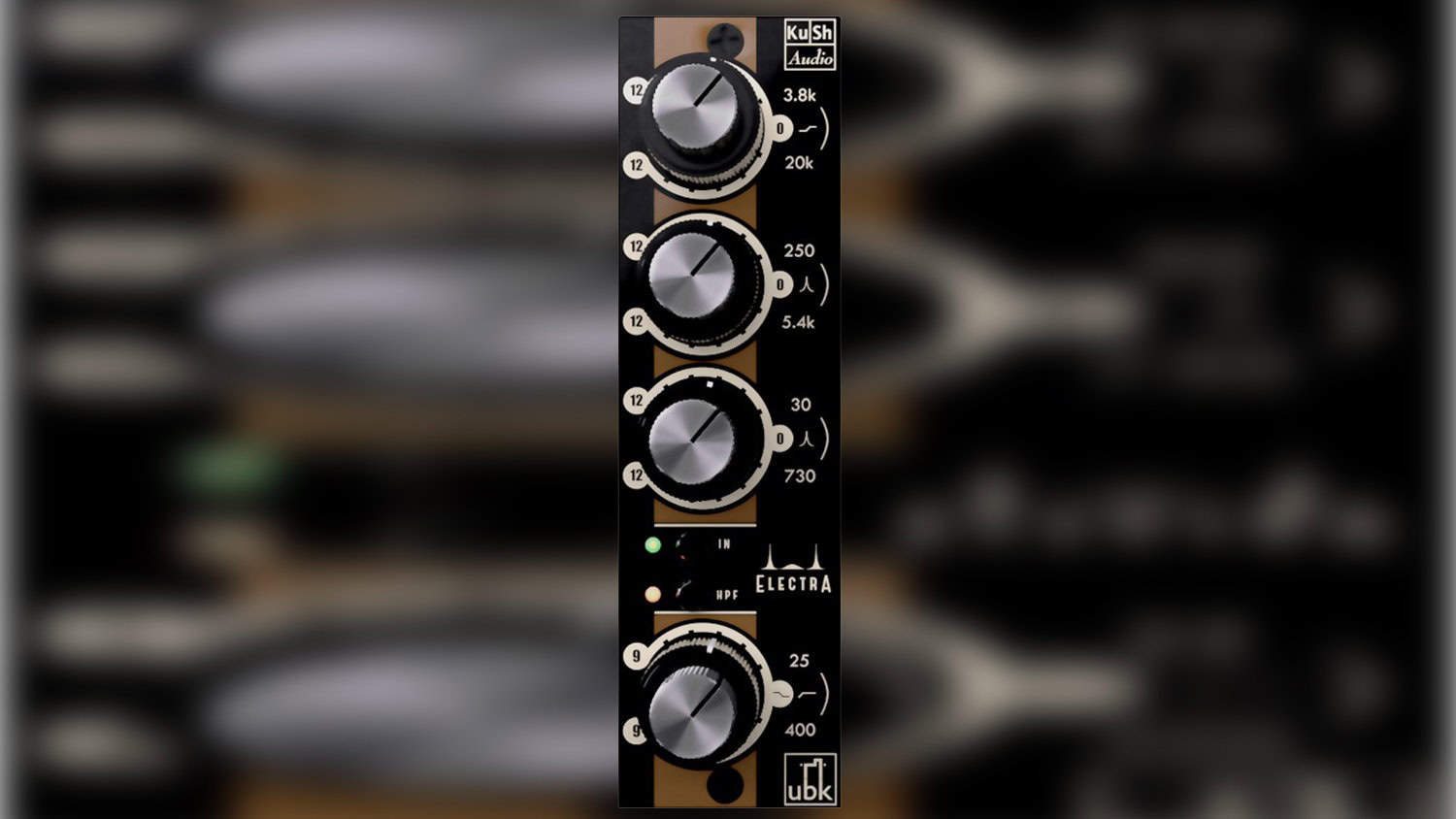 Electra can do interesting things with the harmonics and transient profile of any signal that is run through it. It's a Class A, 4-band EQ with two sweepable proportional bands and high and low shelving filters. A proportional sweep means the more you boost or cut the more focused the bandwidth becomes. The low shelf is fixed, but the high shelf is sweepable. All in all it covers 25Hz all the way up to 20kHz at the top end. All of these unique and useful features make it one of the best outboard equalizers.
Buy now:
Amazon
DBX 530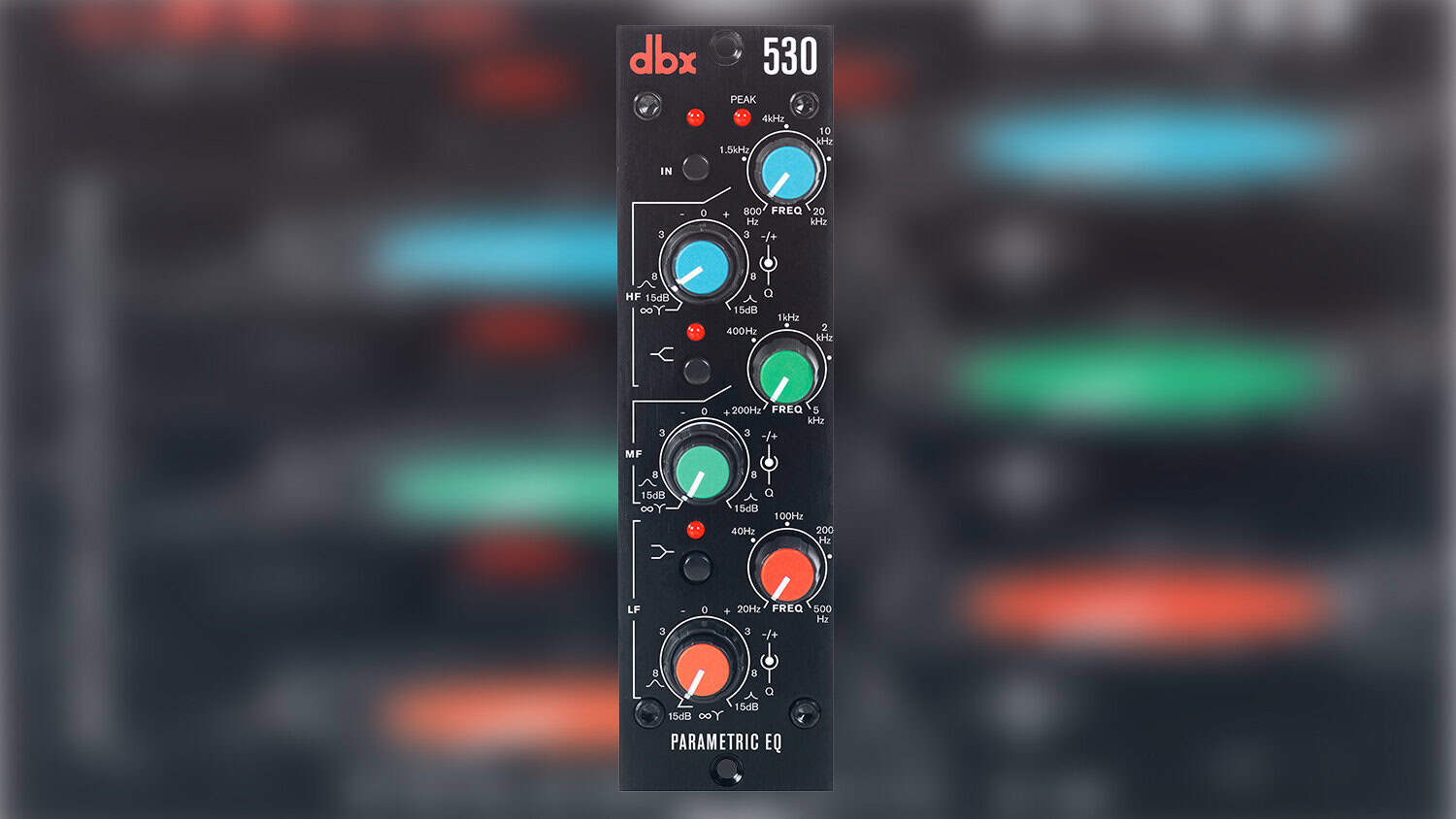 A fully parametric, 3-band 500 series equalizer, this selection is a versatile and cost-effective addition to your 500 rack. Each band can be boosted or attenuated up to 15dB, and the high and low bands can switch between shelving filters or peak. The frequency ranges can also overlap for unique sound sculpting. But perhaps the coolest feature is the "Infinite Notch Mode" which lets you turn any band into a notch filter.
Buy now:
Amazon | Guitar Center | Sam Ash | Musician's Friend
Midas 512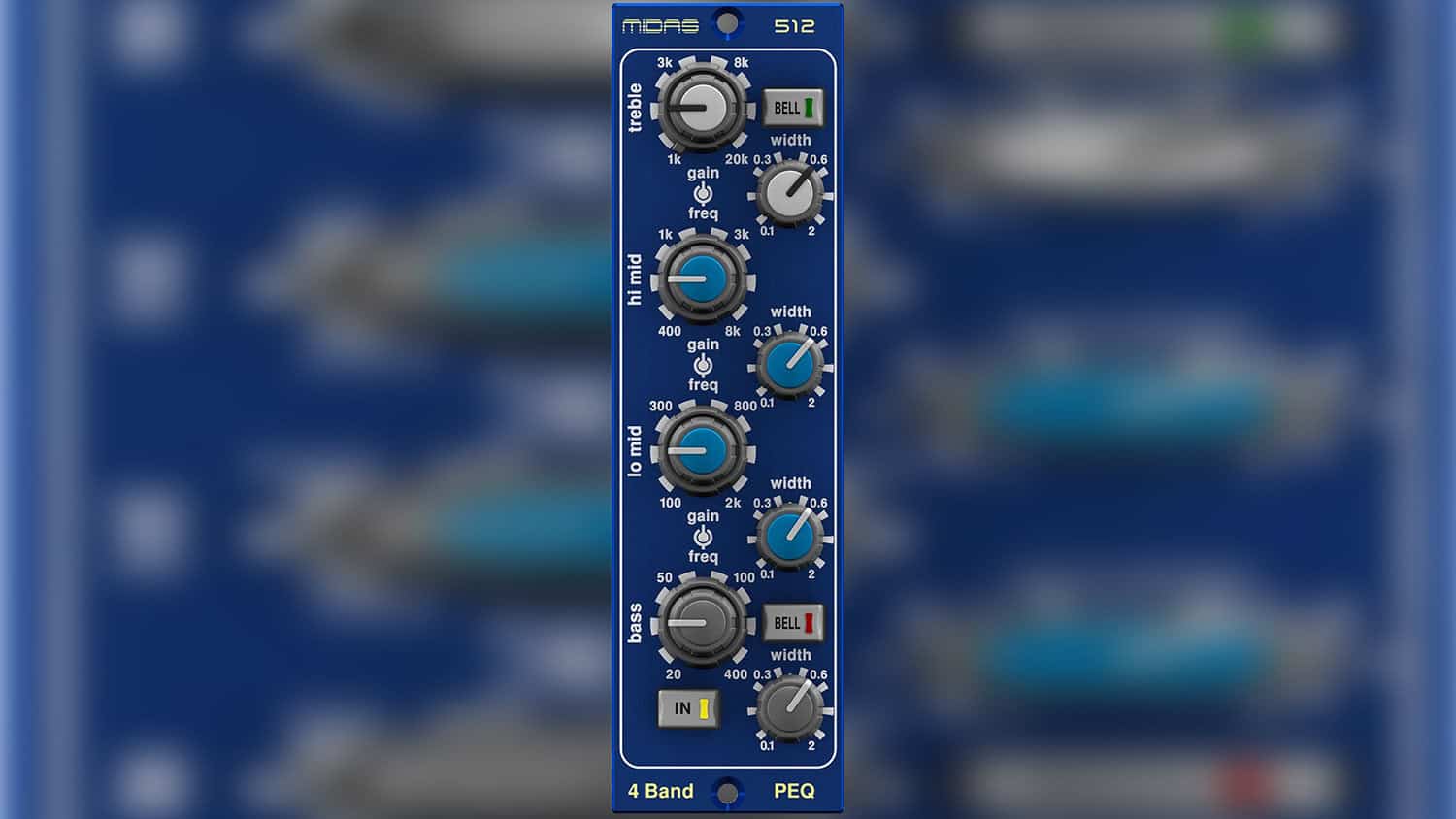 The 512 is a 4-band, fully parametric EQ based on the same module that comes with the Heritage 3000 console. Dual concentric controls set the frequency point and gain for each band. The frequency bands overlap, meaning you can get some interesting EQ curves out of it. Additionally, there are bell switches that switch the high and low shelves into parametric mode. Transformer balanced input and output stages ensure silent operation. 
Buy now:
Amazon | Guitar Center | Musician's Friend 
Fredenstein Artistic EQ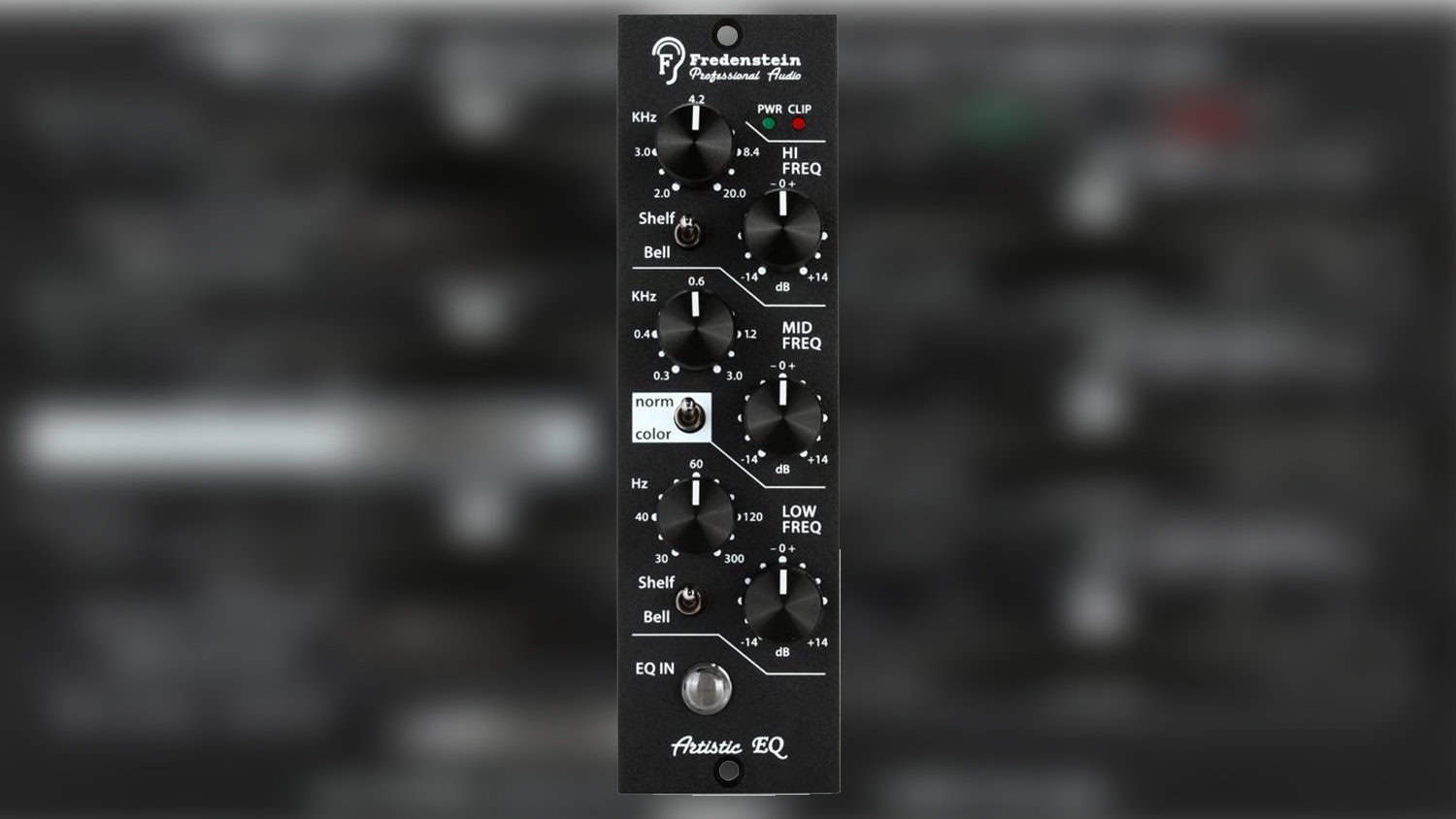 Another unit built upon Fredenstein's proprietary OPA2 op-amp, this 500 unit provides classic sound with modern reliability. It features 3 semi-parametric frequency bands, and the high and low bands can be used in shelf or bell mode. The "Color" switch lends a vintage tube flavor. 
Buy now:
Amazon | Guitar Center | Musician's Friend