API is known as one of the most legendary companies in music technology history, but during music's golden age of the mid-1960s they were just another startup. The company innovated an idea of smaller, modular units that could be swapped in and out of their large frame consoles. This made repairs easier to perform as the channels could be broken down by section, but also allowed engineers to integrate units from other companies into their consoles for tonal variation.
Though API was out of business by the late 70s (don't worry, they came back with a vengeance!) other companies proudly took the baton and soldiered on with the idea and even took it a step further. Enter the "lunchbox". Over the next few years, multiple companies created their own versions – all based on the same "interchangeable parts" approach. A while after API was resurrected by a change of ownership, it created the VPR Alliance which established regulations and standards to approve the creation of 500 series units by different manufacturers.
500 series units are amazing because you can build out your dream signal chain easily without needing a cumbersome console and integrate it into your interface-based digital audio ecosystem. A number of companies are represented here, each with their own take on a 500 series preamp. While some are not exactly inexpensive, they all fall in the under $1000 range.
Here are some of the best 500 series preamps.
Best 500 Series preamp overall: Black Lion Audio B173 500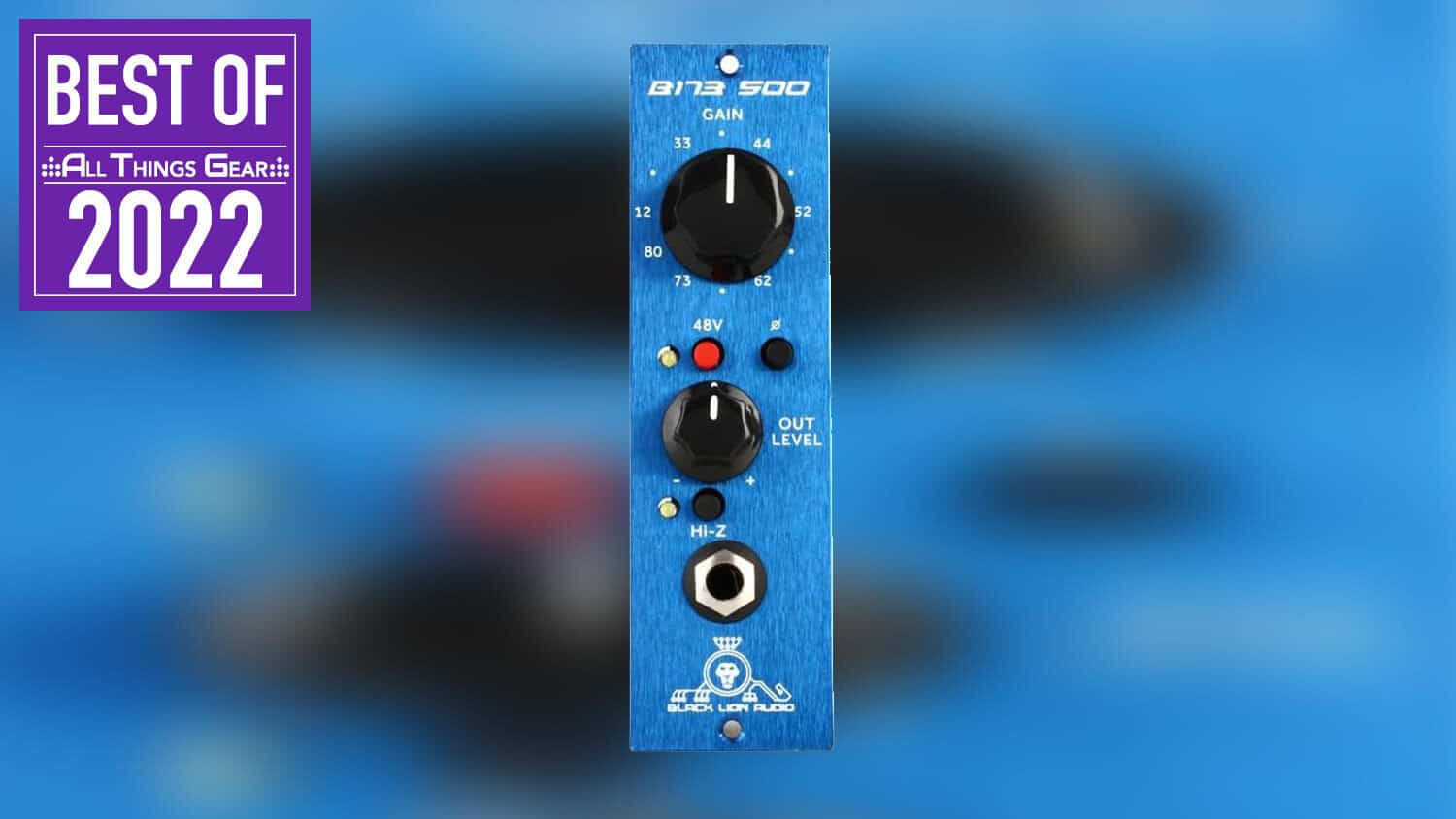 Black Lion's take on the venerable Neve 1073 design offers all of the necessities without adding anything unnecessary. The sophisticated CineMag input transformer and Edcor output transformer ensure that the signal remains pristine at all times. And the stepped gain allows for easy recall of settings from session to session.
More great 500 Series preamps
DBX 580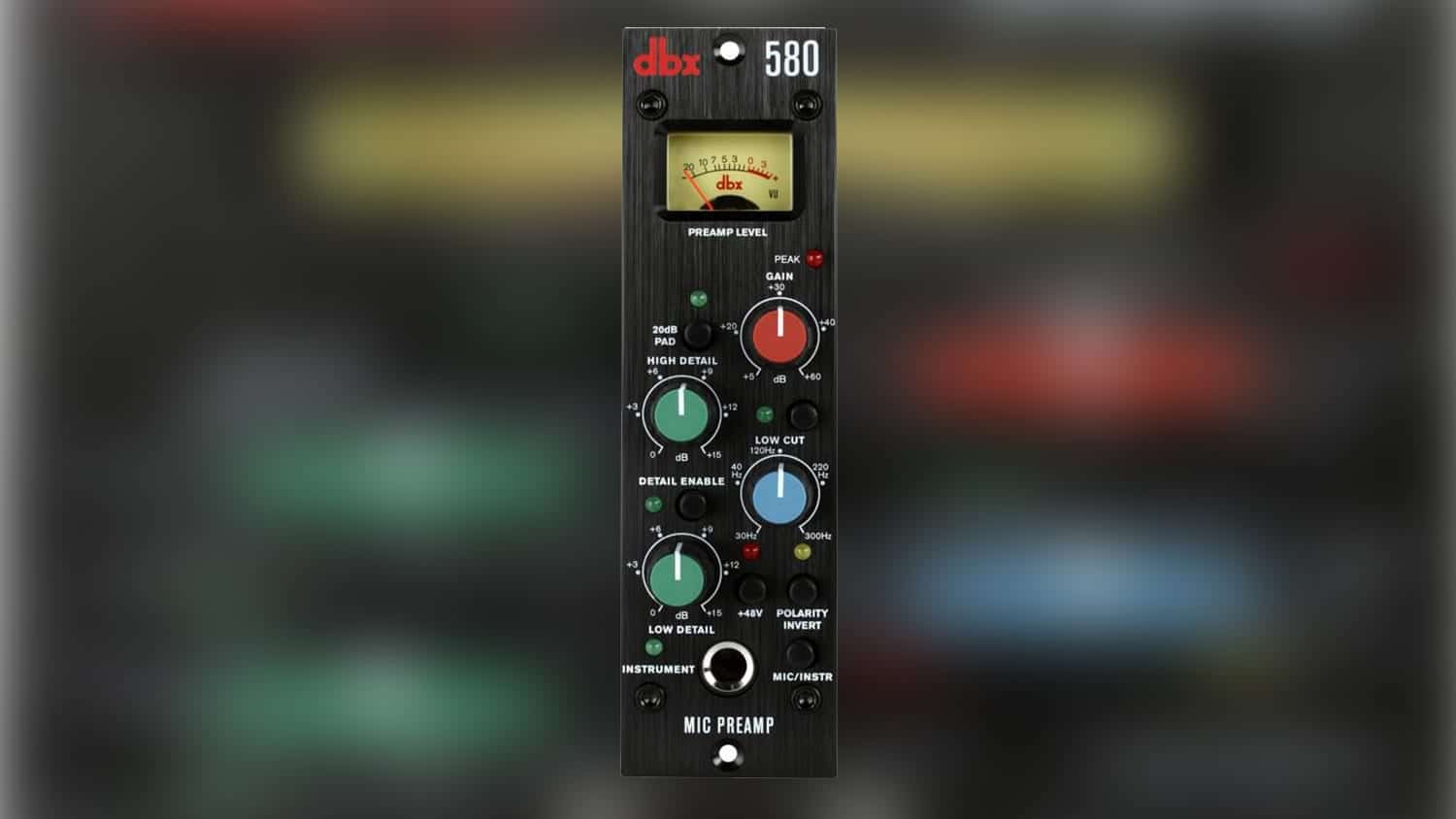 DBX's take on a 500 series preamp offers transparency with 60dB of gain so you can focus on capturing the true sound of the source without too much coloration from the preamp. The Low and High Detail shelves are unique for a preamp and allow you to shape the sound going out of the unit. A VU meter allows for precise leveling, working in concert with the pad and low cut options.
Buy now:
Amazon | Sam Ash | Reverb
Warm Audio Tone Beast TB12-500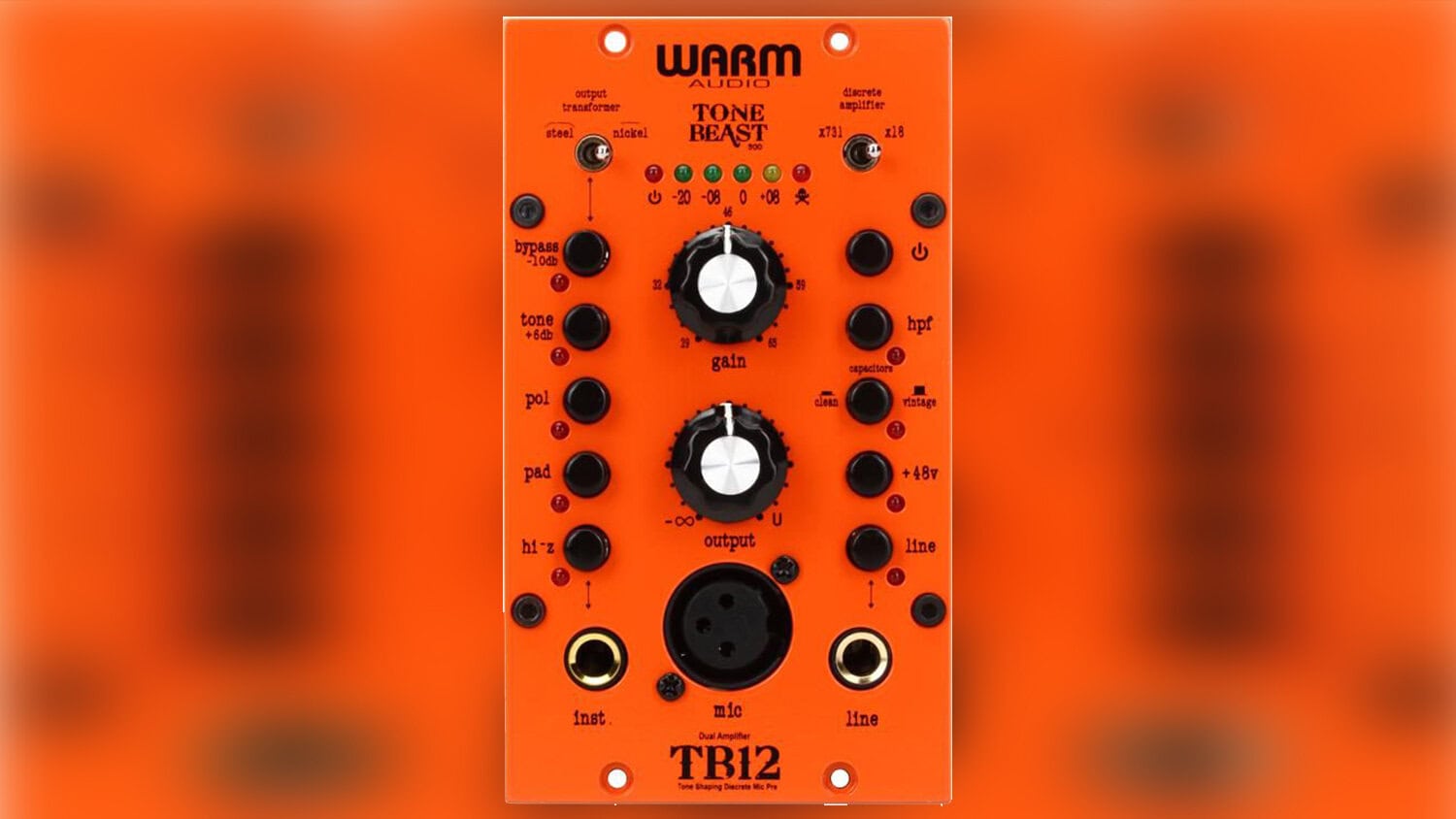 Appropriately named, the Tone Beast from Warm Audio provides a variety of preamps in one two-space unit. There are a number of ways to shape the signal. A switch offers selection of two options for the CineMag output transformers with steel and nickel that provide distinctly different character. What's more, you can also take the output transformer out of the signal altogether. Choose between two styles of op-amps for clean or more saturated sounds, and two types of capacitors (tantalum or electrolytic). Additionally, there is an insert point for routing it with other gear. No matter if your source needs a mic, line, or DI input this preamp offers versatile, beastly tone.
BAE 1073MPL 500 Series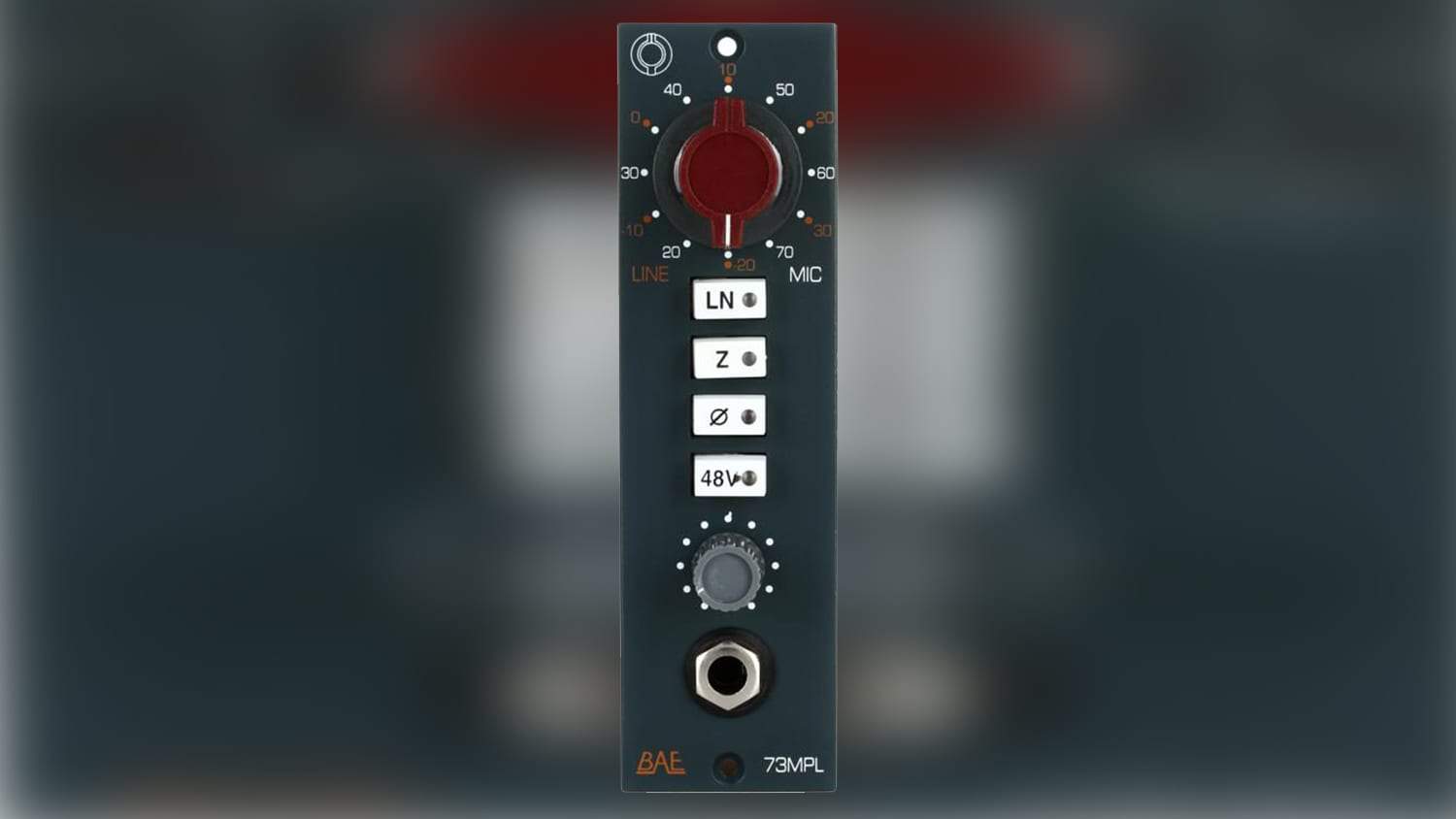 The Neve 1073 is one of the most popular preamps of all time, and for good reason. They have the thick, mid-focused tone heard on countless popular recordings and can go from clean to significant saturation. The 1073MPL pays homage to the Class A, transformer-coupled original design. It uses the exact Carnhill St. Ives transformers found in the 1073 and 1084. To top it off, every unit is hand-wired.
Buy now:
Guitar Center | Sam Ash | Musician's Friend | Reverb
Fredenstein F609 Tube Preamp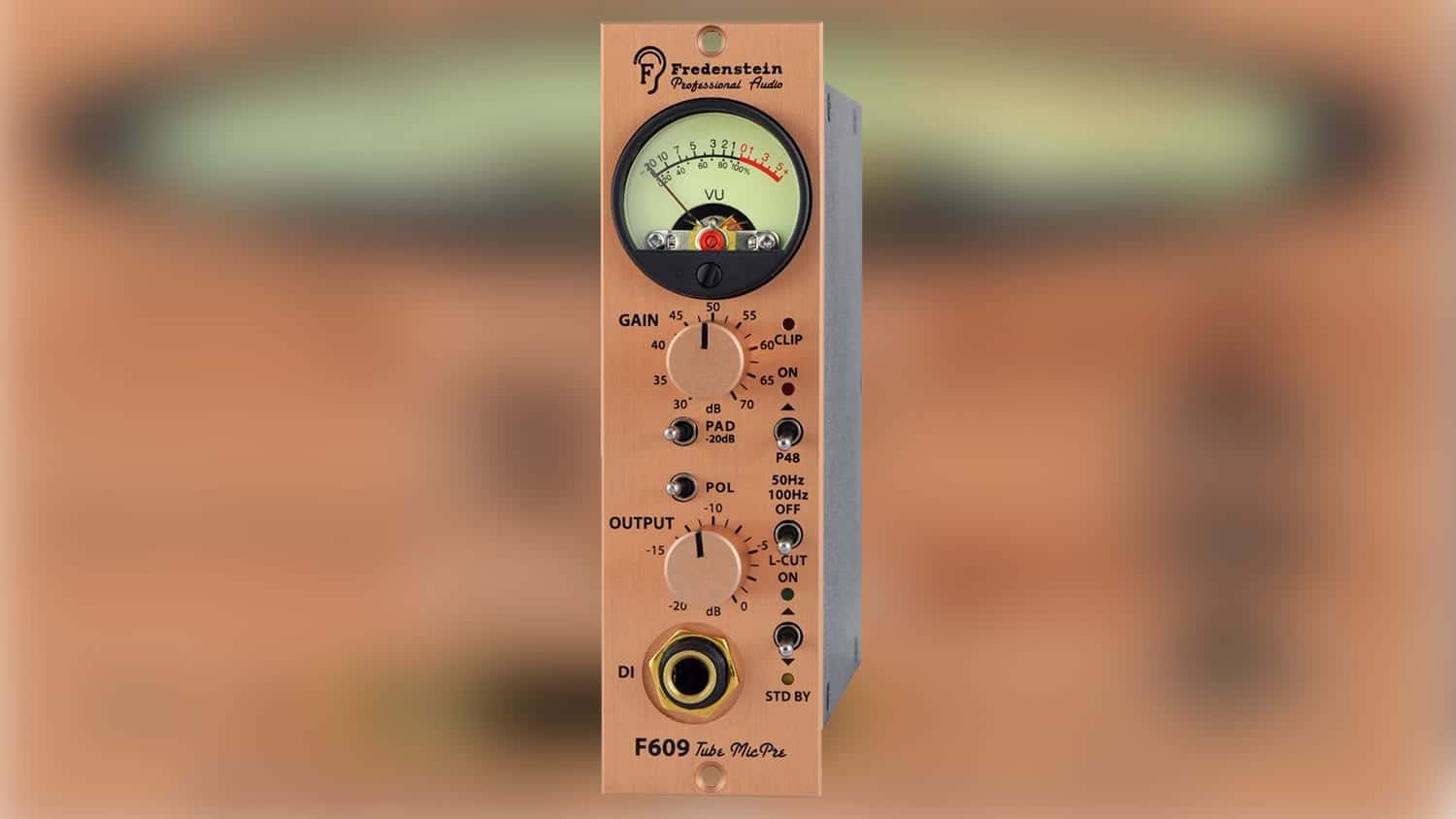 Fredenstein has made quite a name for themselves by offering quality gear at working musician prices. Tube preamps are renowned for offering fat vintage tone, but most are expensive and delicate. The F609 gives you the classic sound of yesterday with the reliability and innovation of tomorrow.
The design includes dual triodes and a pair of American made transformers. It's easy to dial in and offers all of the appointments required for today's sessions including: -20dB pad, phantom power, high-pass filter, and polarity switches.
Lindell Audio 6X-500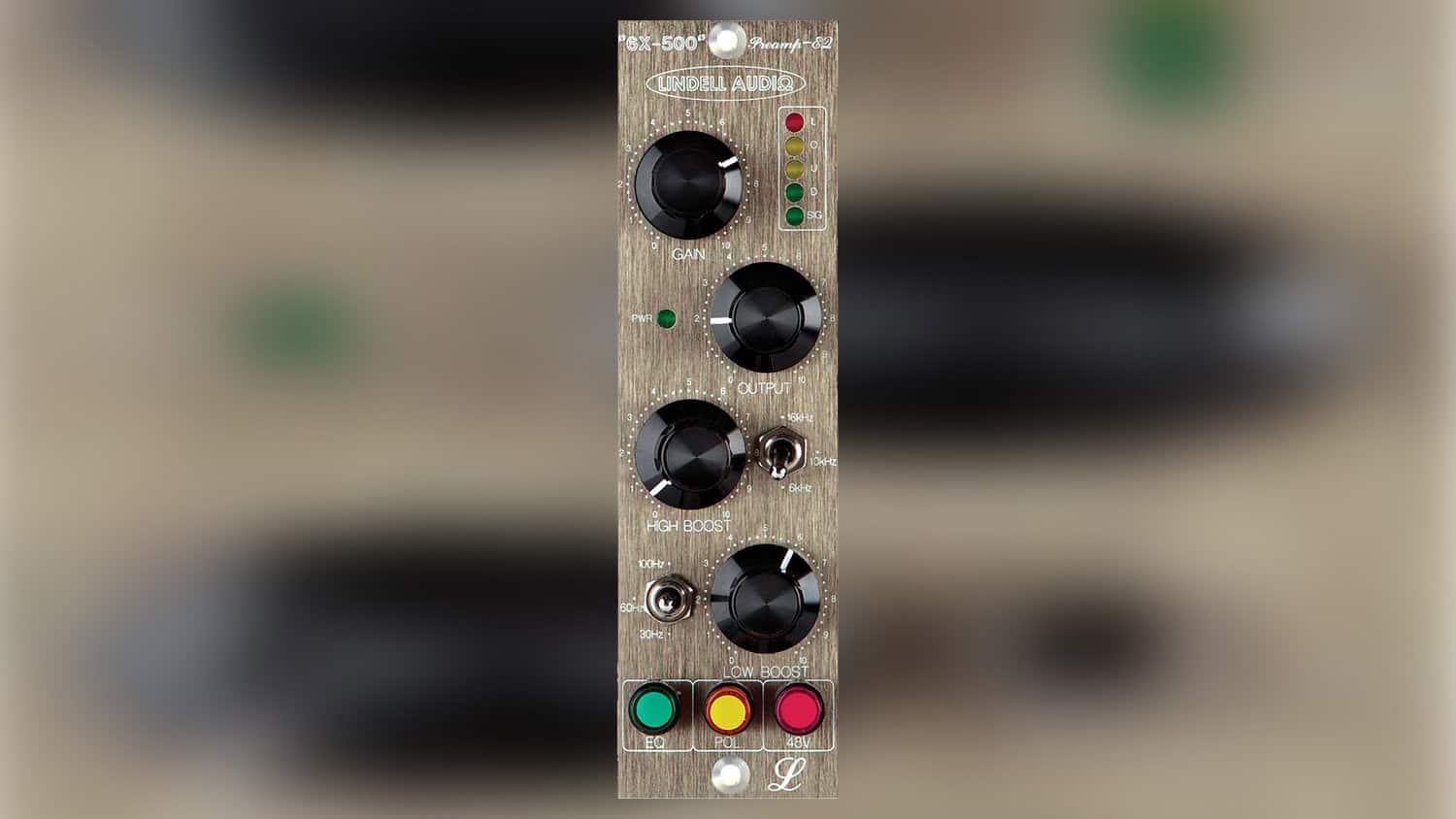 The budget-friendly 6X-500 is unique in that it is a combined preamp and EQ. The discrete preamp is built on a one-channel transformer design with input and output controls. The EQ is a passive two-band design with three selectable frequencies for each band with gain knobs capabale of boosting up to 15dB. The coolest part?  They are based on the venerable Pultec design. For further adjustment, the high frequencies bandwidth can be shifted via a control on the circuit board. It's very unique and very affordable, making it one of the best 500 series preamps.
Warm Audio WA12-500 MKII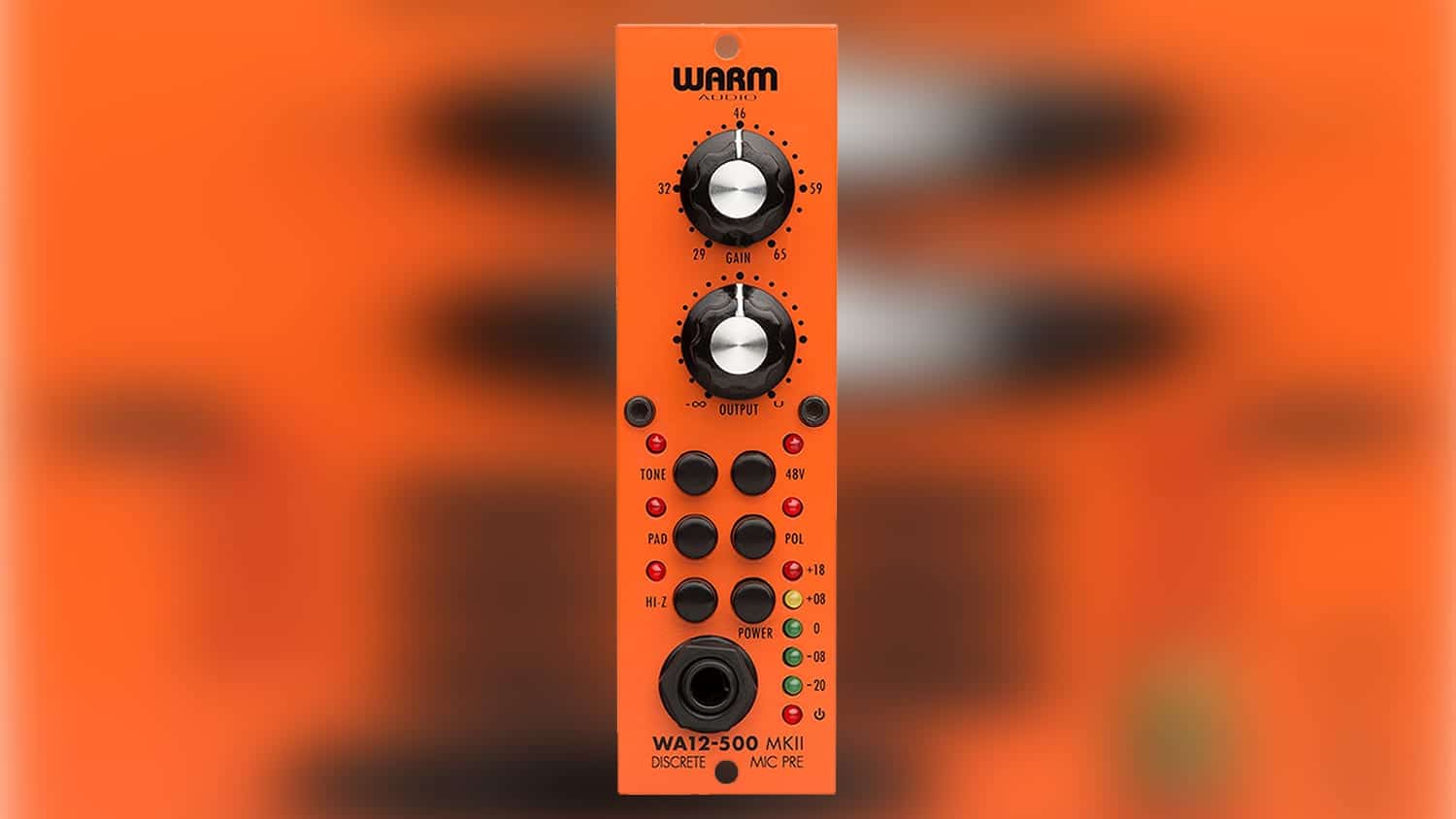 API created some of the most definitive preamps in recording history, and while their quality is worth the price tag not every musician can afford them. Warm Audio's WA-12 fills that need. The fully discrete design is built on the 1731-style op-amp and CineMag input/output transformers. It provides up to 71dB of gain that can power any type of microphone. If you want the classic API sound but don't want to break the bank the WA12 has you covered.
Buy now:
Guitar Center | Sam Ash | Musician's Friend | Reverb