Digital pianos have never sounded better. No matter your budget, you can find one that sounds and feels great while meeting all of your needs. We reviewed the best digital pianos under $1,000, but if you happen to be working with a healthy spend you can find a model that comes with best-in-class sounds and features as well as being easily mobile to move from sessions to shows. These are five of the best digital pianos out there, all of which are more than $1,000.
Best Overall – Nord Grand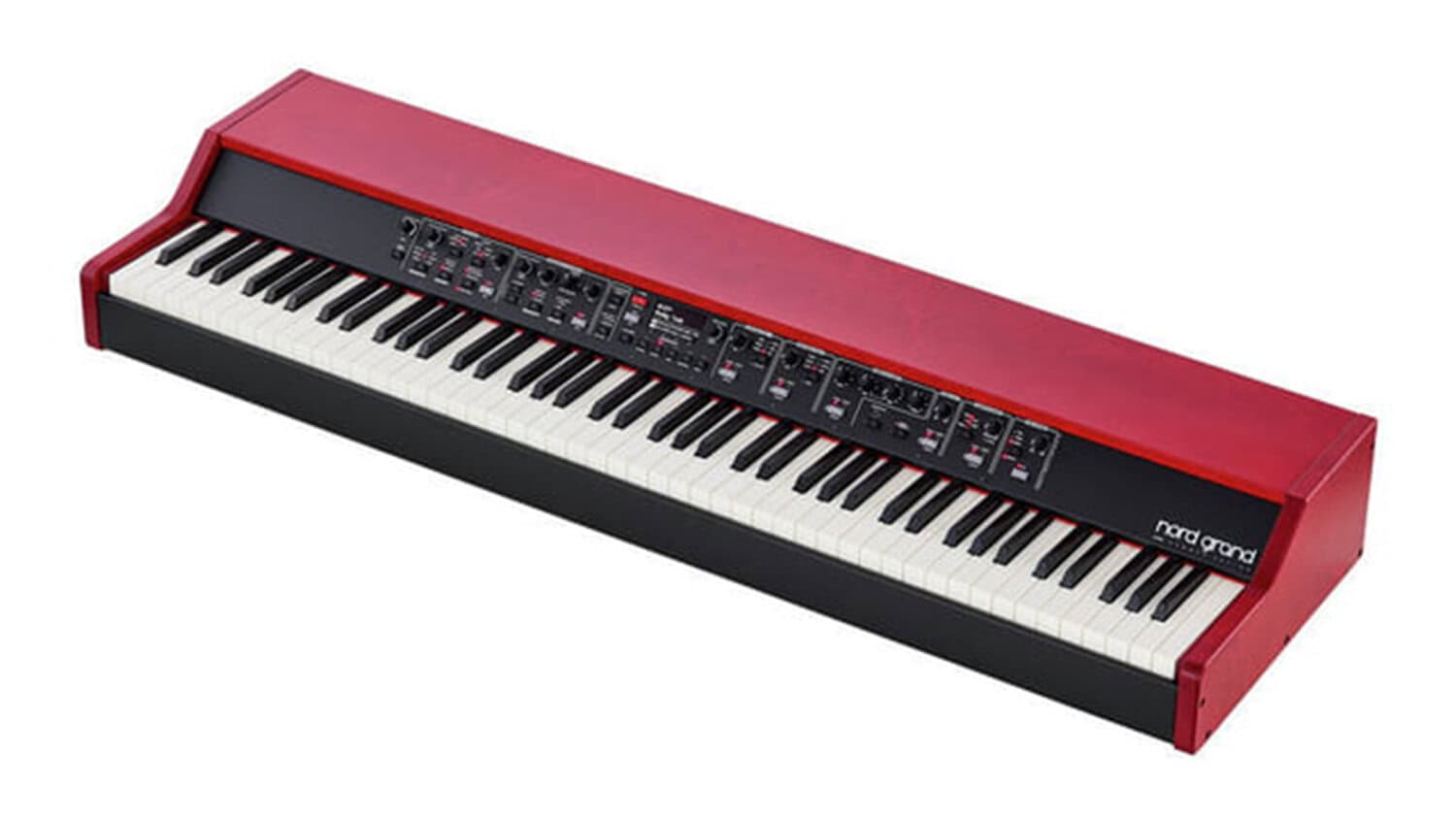 Nord has been at the top of the heap for quite a while. Their products are extremely well-built, packed with amazing sounds and features, and are easily portable. The Grand comes with Kawai's Responsive Hammer and Ivory Touch features, providing a true acoustic piano feel. Advanced String Resonance technology offers authentic grand and upright piano sounds. It is packed with a plethora of realistic digital and electric piano sounds in the Piano Library but also comes with a host of other sounds like synths, strings, brass, and more. There are also filters and effects on board so there are no impediments to getting the sounds you want right from the source.
It's not inexpensive, but considering the quality of sounds, feel, and build there are few other options that can stand up to what it can do.
Roland RD-2000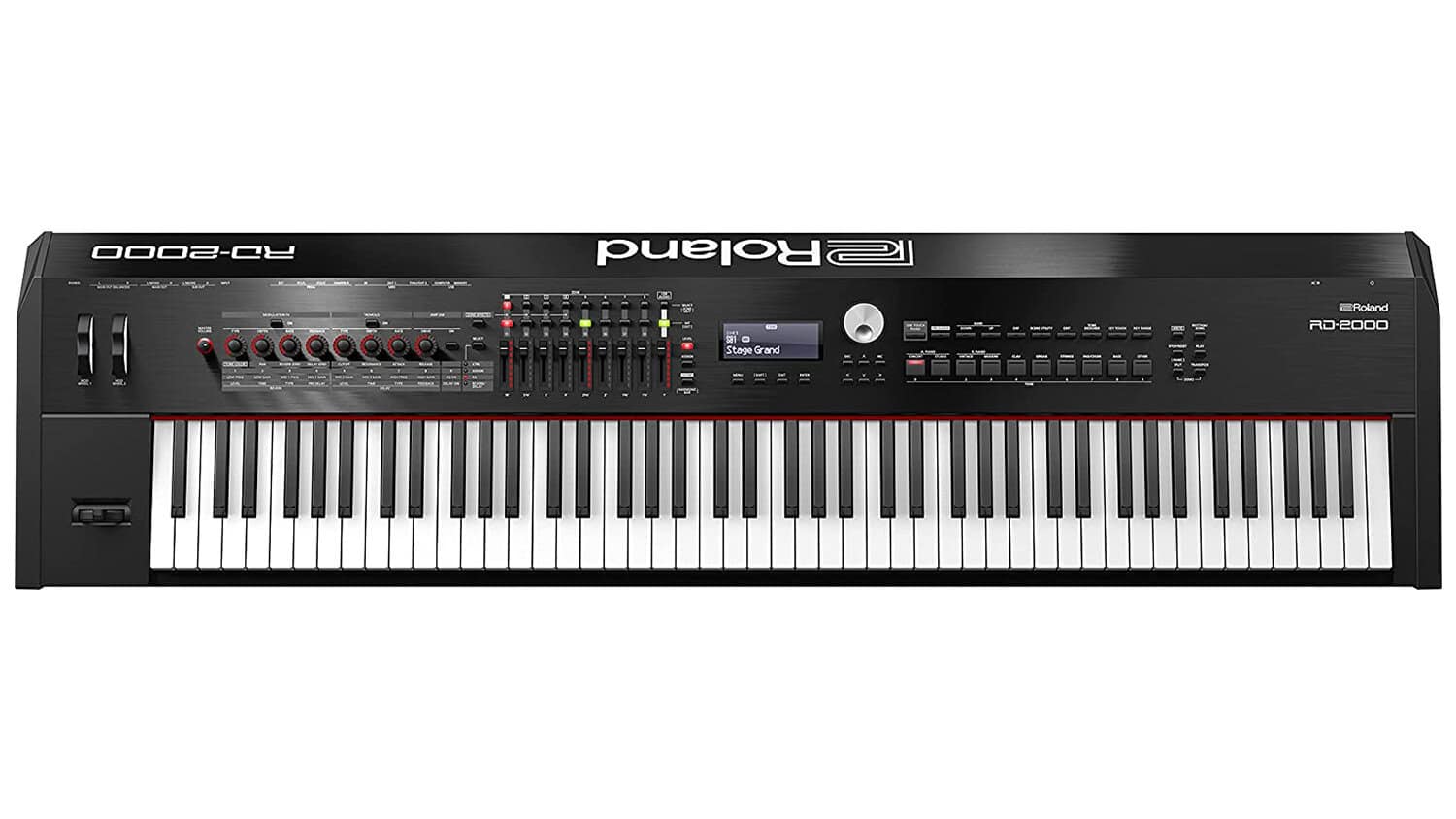 The RD-2000 is powered by two sound engines. Thanks to Roland's V-Piano technology the provided piano sounds are robust, realistic, and pretty much unparalleled in the digital piano world. The SUPERnatural sound library serves up 1,100 highly evolved patches across many different instruments. What's more, it has integration with external and 3rd party sound modules, libraries, and virtual instruments for an almost unlimited amount of sounds. There is USB and MIDI I/O, so no matter what scenario you need it for it is simple to use.
Buy now: Amazon | Sam Ash | Reverb
KORG Grandstage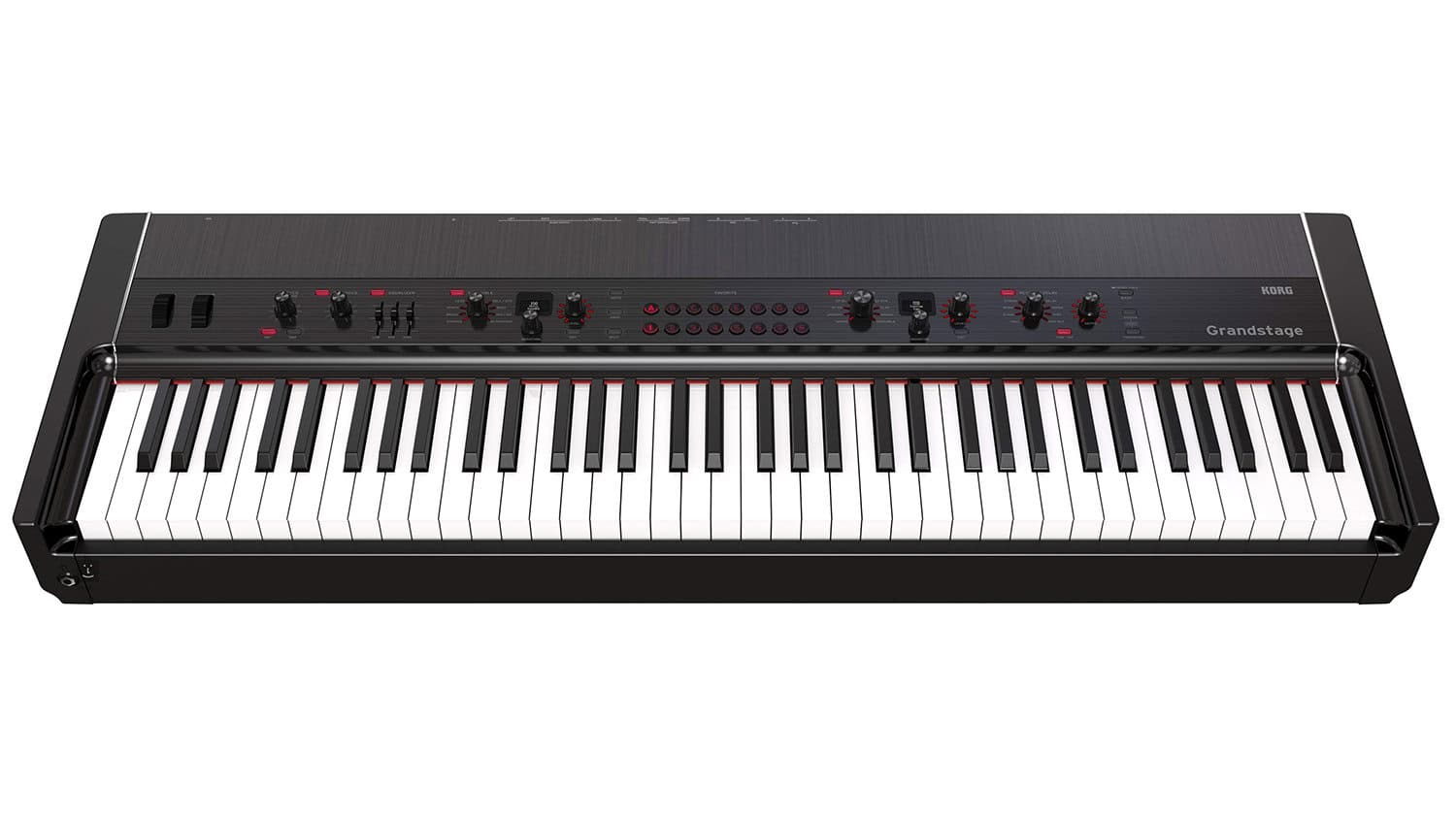 Another company at the forefront of digital piano innovation is Korg. Their Grandstage model runs on 7 different sound engines that equip you with an armada of fantastic acoustic and electric pianos, organs, vox, clavinet, even Mellotron! The RH3 fully-weighted hammer action provides the feel and response of an authentic high end piano to capture the distinct nuances of your playing. It on-board 3-band EQ, delay, and reverb. A Dynamics knob lets you adjust the feel to whatever suits you. Smooth Sound Transition technology aids in making sure that all sounds blend together perfectly. What's more, it can be used as a sophisticated MIDI controller. The Grandstage is available in 73 or 88 key versions.
Buy now: Amazon | Sam Ash | Reverb
Casio Privia Pro PX-560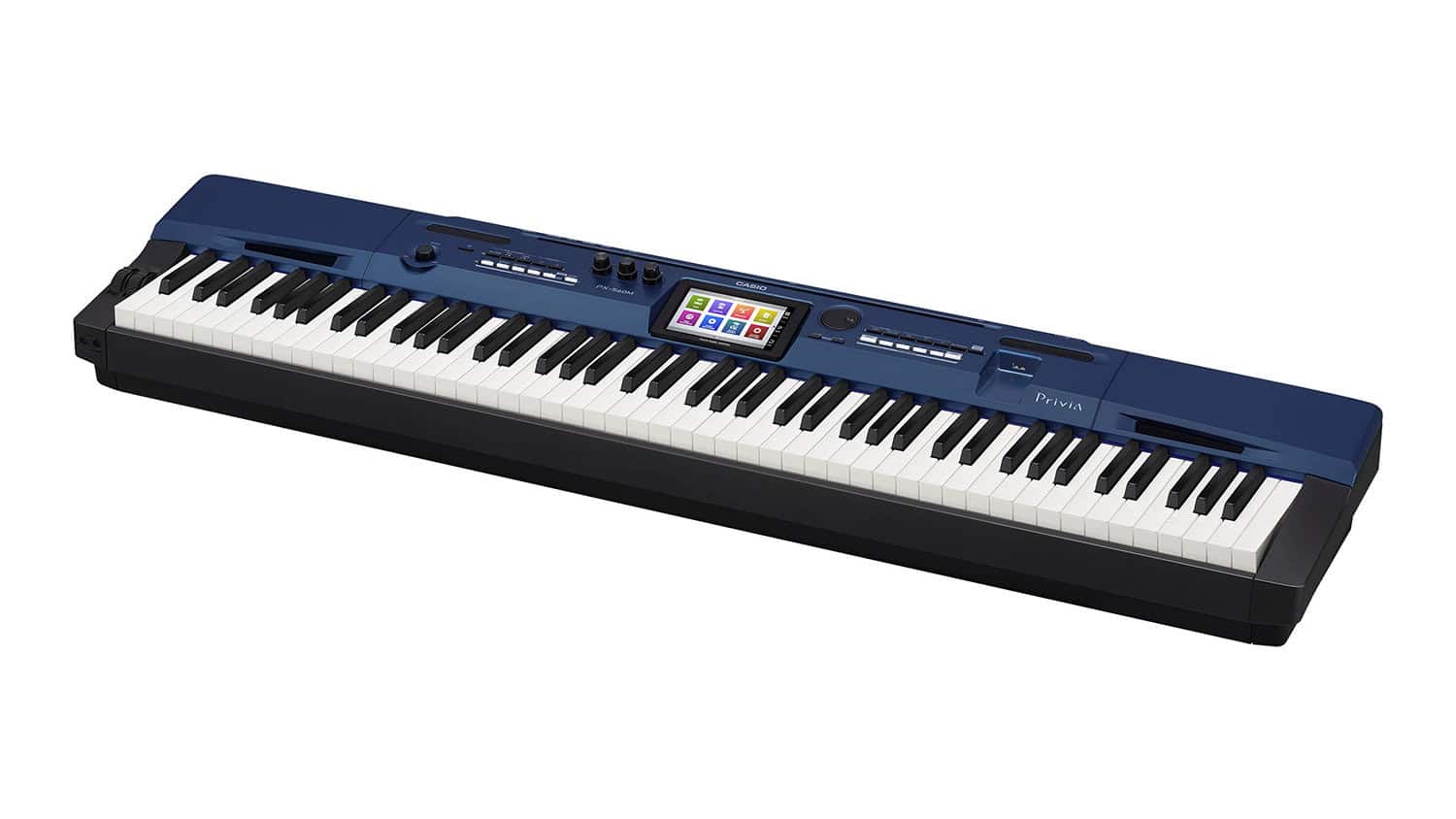 It's well known that Casio makes great "prosumer" and low end digital pianos and keybaords. But it might be surprising to some that they also make high end digital pianos, but their technology can hang with the best. The grand piano modules run on A.i.R. technology across 256 polyphonic notes.The PX-560's Tri-Sensor scaled hammer action provides the dynamics and articulation of a real piano. And the ebony/ivory key textures give a tactile representation of playing the real thing. Resonance can be controlled with damper and control of the strings. Hammer response is also adjustable.
It comes packed with 600 presets so you can dive right in. You can also save any custom sounds you create across 400 additional patches as well as split/layer the sounds. There is stereo ¼" I/O and an auxiliary input for playing along to lessons or your favorite songs. USB and MIDI I/O make it useful in a number of scenarios, and two headphone outputs make it a great tool for teaching or learning. You can even plug in an expression pedal if you'd like to add an additional layer of customization. Being road-friendly it is incredibly lightweight at just 26lbs.
Buy now: Amazon | Sam Ash | Reverb
Kawai MP11SE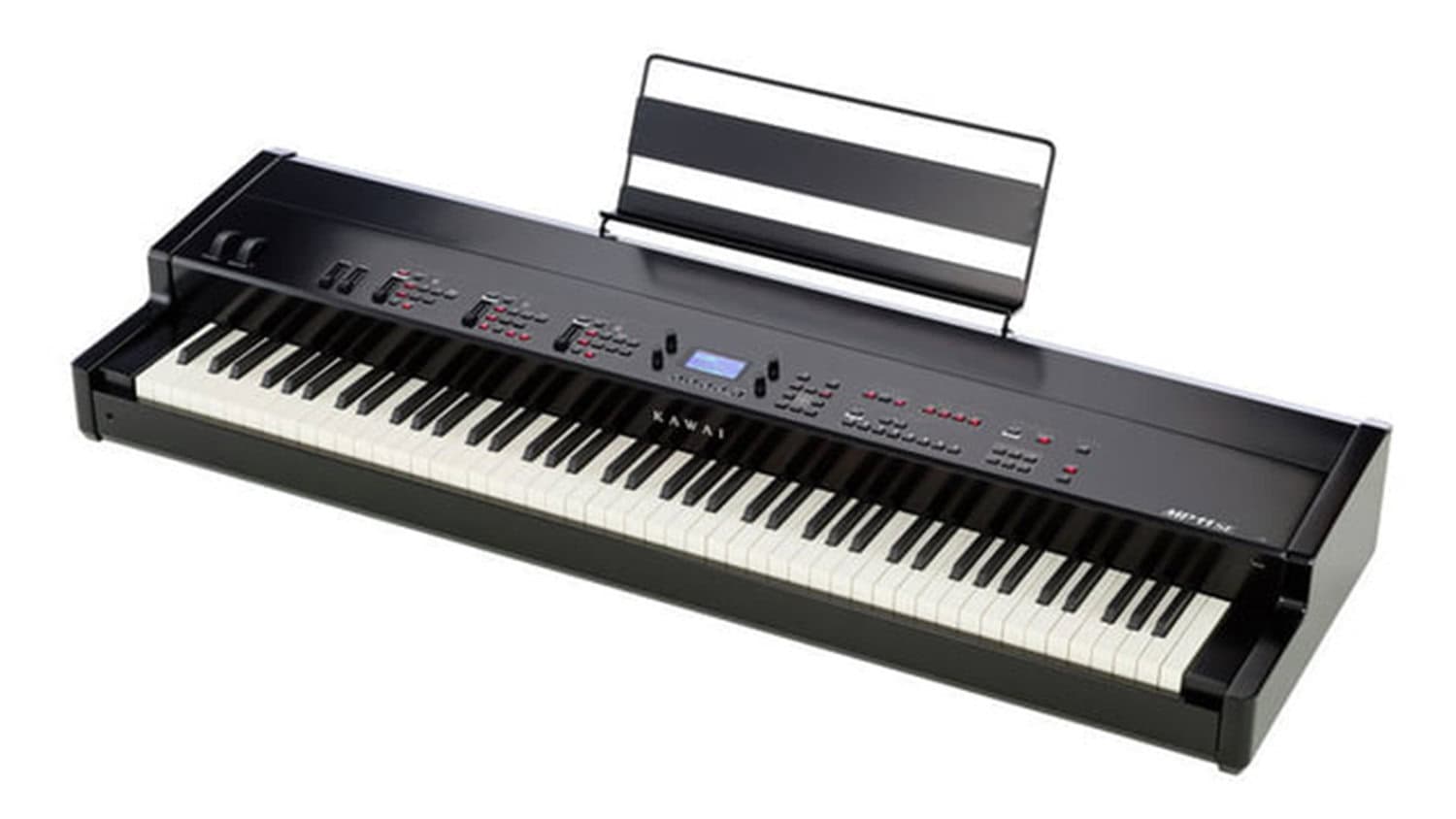 Kawai is another big player in the digital piano space. There are a number of genuine sounds across 40 distinct presets via proprietary Harmonic Imaging XL software. It houses some of Kawai's best acoustic concert grand piano sounds like those from the EX, SK-5, and SK-EX models. And the easy-to-use Virtual Technician interface lets you customize every facet of the sound so you can dial in exactly what you're looking for. Realistic feel comes through Grand Feel weighted action keys. Atmosphere can be added through six different reverbs and over 129 effects that all have parameter controls. As for I/O, it has balanced and unbalanced XLR outputs with ¼" inputs with an input gain fader, and MIDI in/out/thru. It has an on-board recording function that can output to WAV, MP3, and MIDI.