Thanks to modern music technology, it's never been easier to find a portable digital piano that can absolutely nail the sounds of the real thing. They are more versatile than ever before and feature cutting-edge DSP with voicings that go way beyond piano sounds to include strings, brass, bass, and drums. Some offer the ability to record your playing directly to the instrument, as well as digital integration so that you can swap out patches or even use them as a MIDI controller! Let's look at five of the best digital pianos available today.
Yamaha P-125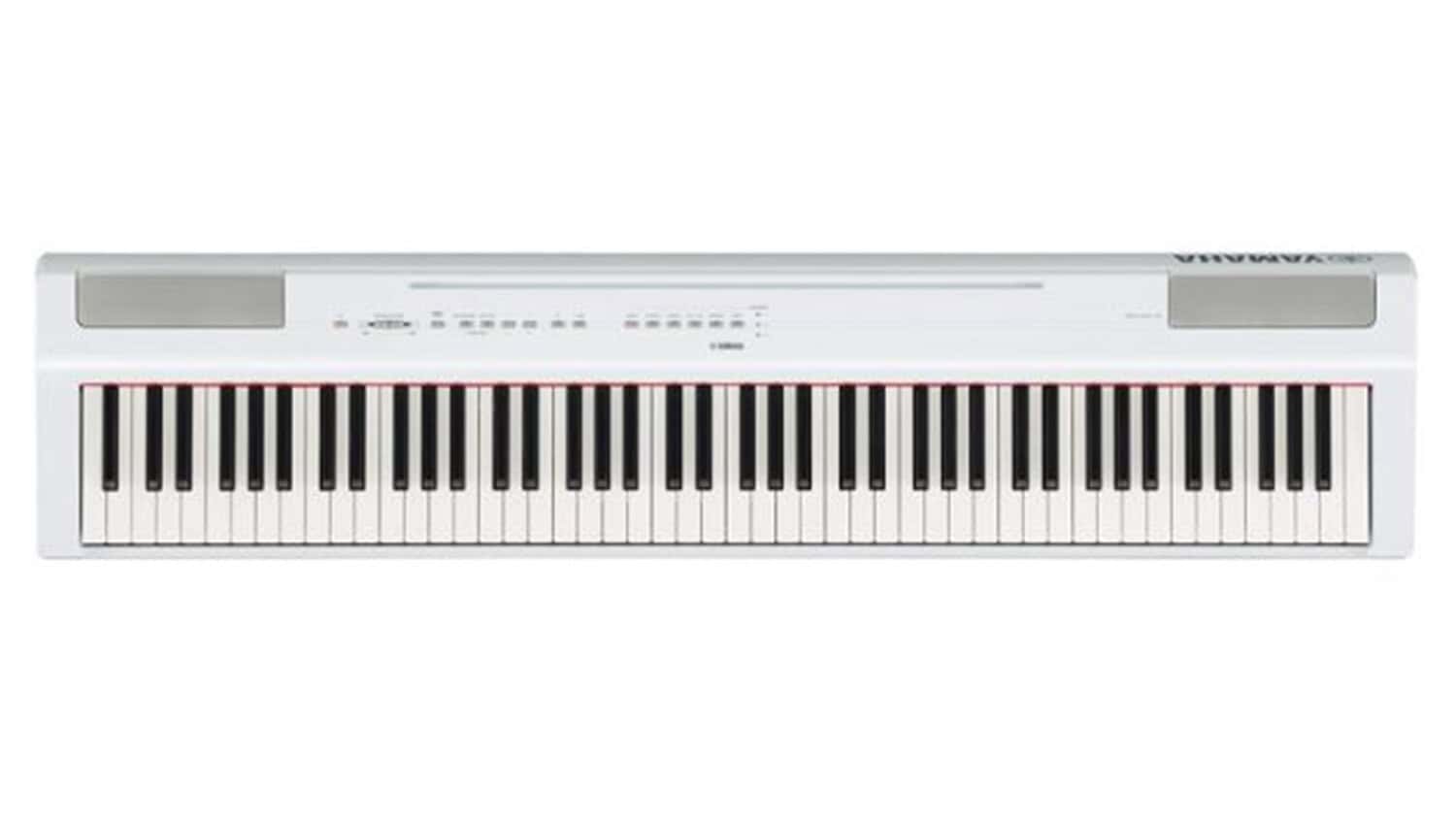 Yamaha has brought decades of excellence in pianos to this model. The P-125 utilizes Yamaha's fantastic Pure CF Sound Engine to provide the most authentic and accurate digital voices. Graded hammer action across the 88 keys gives you the sound and feel of an acoustic piano with heavier action on the low end and lighter action across the treble range. Its selling point is the recreation of various Yamaha acoustic pianos, but you get access to all sorts of sounds including vibes, drums, bass, clavinet, electric pianos, and strings. Via USB you can even connect it to your recording system and use it as a MIDI controller or record direct. It has onboard speakers and a headphone output for silent practice. And with Immersive Sound you'll feel like you're playing in your very own concert hall!
Buy now: $600
Amazon | Guitar Center | Musician's Friend
Roland FP-30X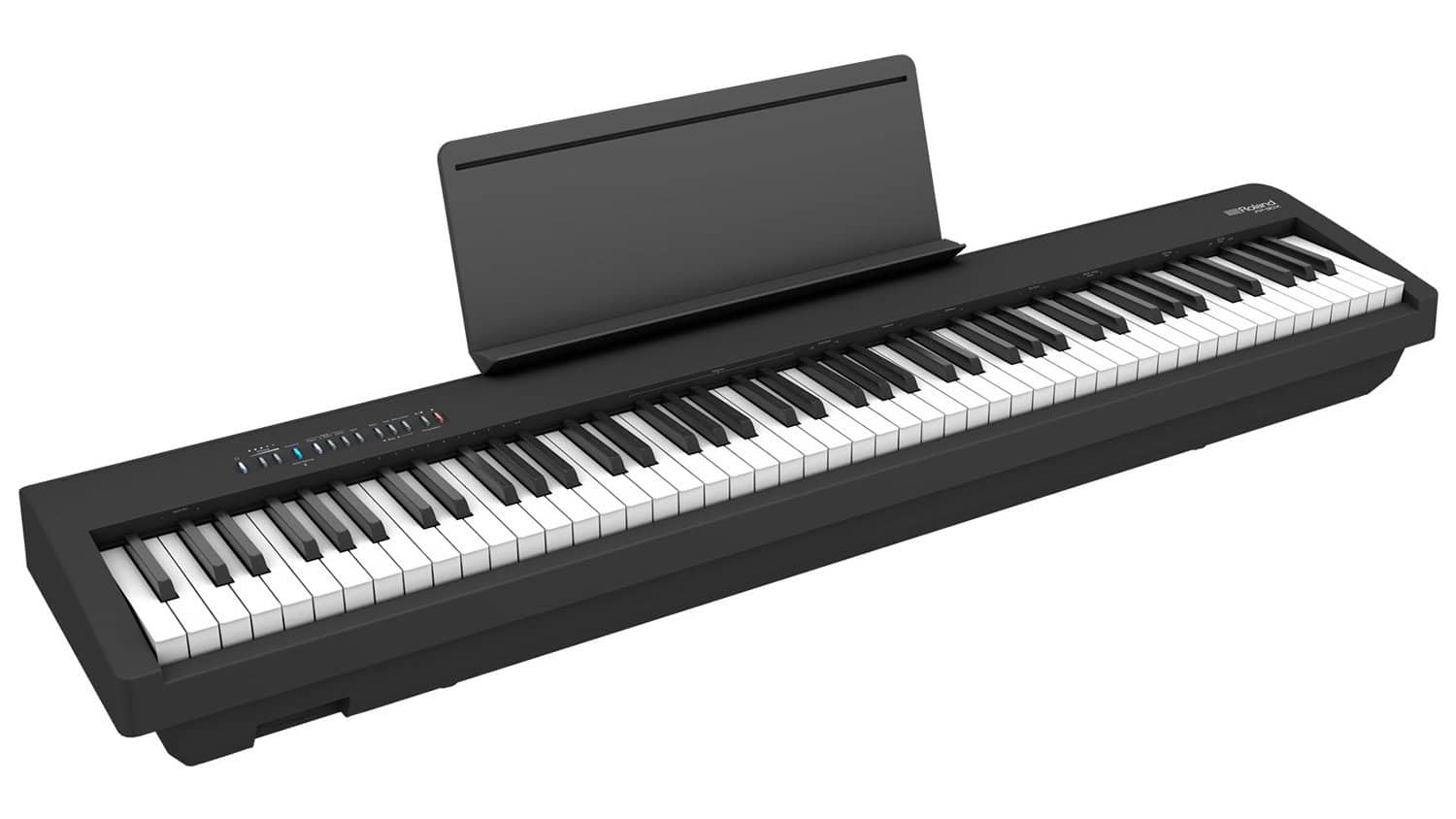 This model is a great marriage of features and affordability. It provides a nuanced sound across the full range of 88 keys via Roland's SuperNATURAL sound engine and is designed to provide the articulation of a top-shelf acoustic piano. Included are 32 total piano and electric piano sounds as well as 24 additional sound libraries. You can also adjust parameters like touch sensitivity, tuning, and add-in effects. Its lightweight makes it perfect for gigging, and the 22W stereo speaker has no trouble filling the room.
Buy now: $750
Amazon | Guitar Center | Sam Ash | Musician's Friend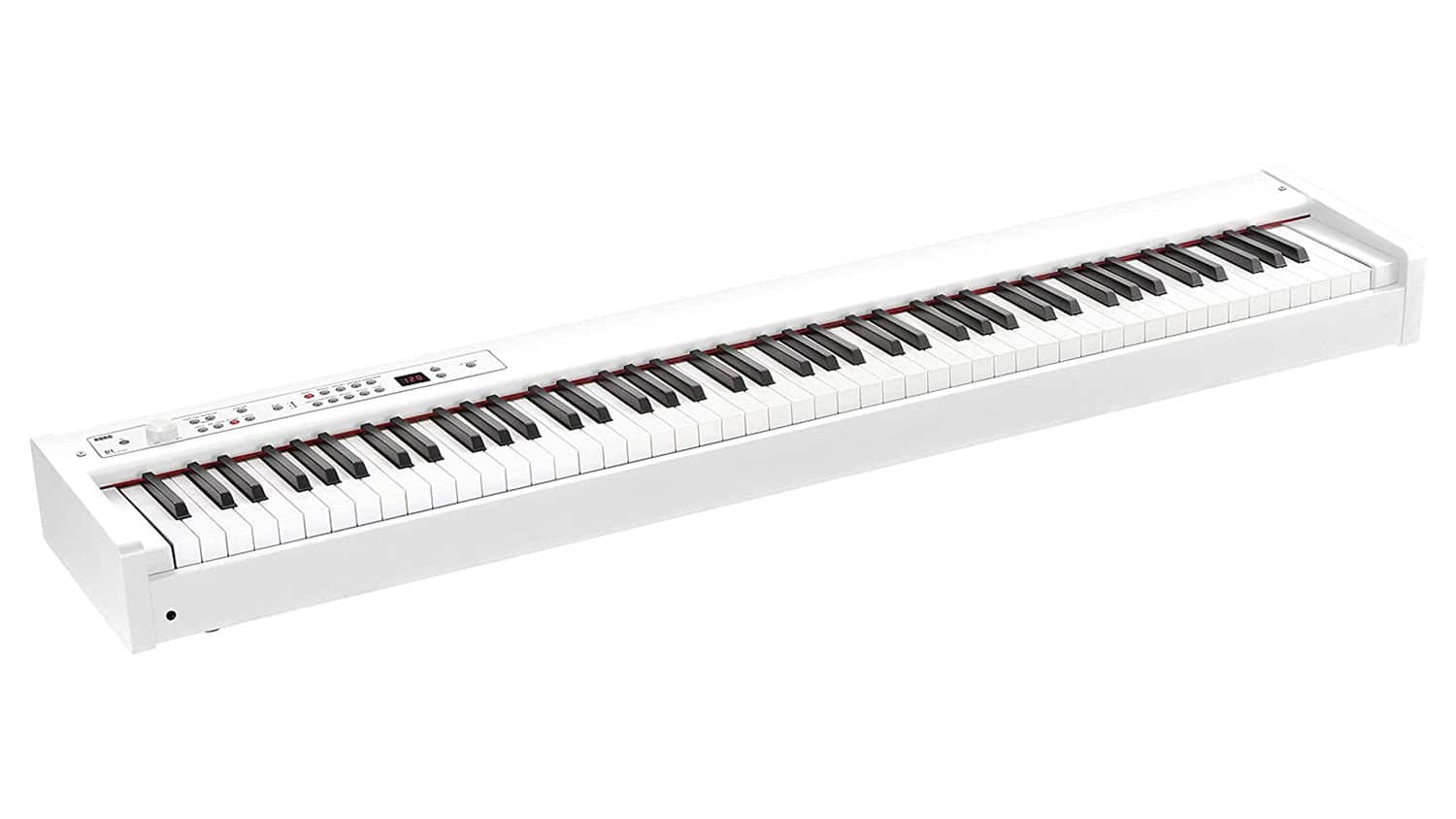 With the D1, you get the sound and touch of a real piano with mobility that is perfect for the road. The bank of 30 voices gives you a variety of options. The keys are aftertouch and velocity-sensitive in addition to having RH3 (real weighted hammer) action that gives you the feel of a real piano. It can output in stereo or mono and has connectivity for line out, headphones, MIDI via the USB port, and a foot pedal. It also has effects including brilliance, chorus, and reverb. You can choose between traditional black or a newer white aesthetic.
Buy now: $670
Amazon | Guitar Center | Sam Ash | Musician's Friend
Casio Privia PX-360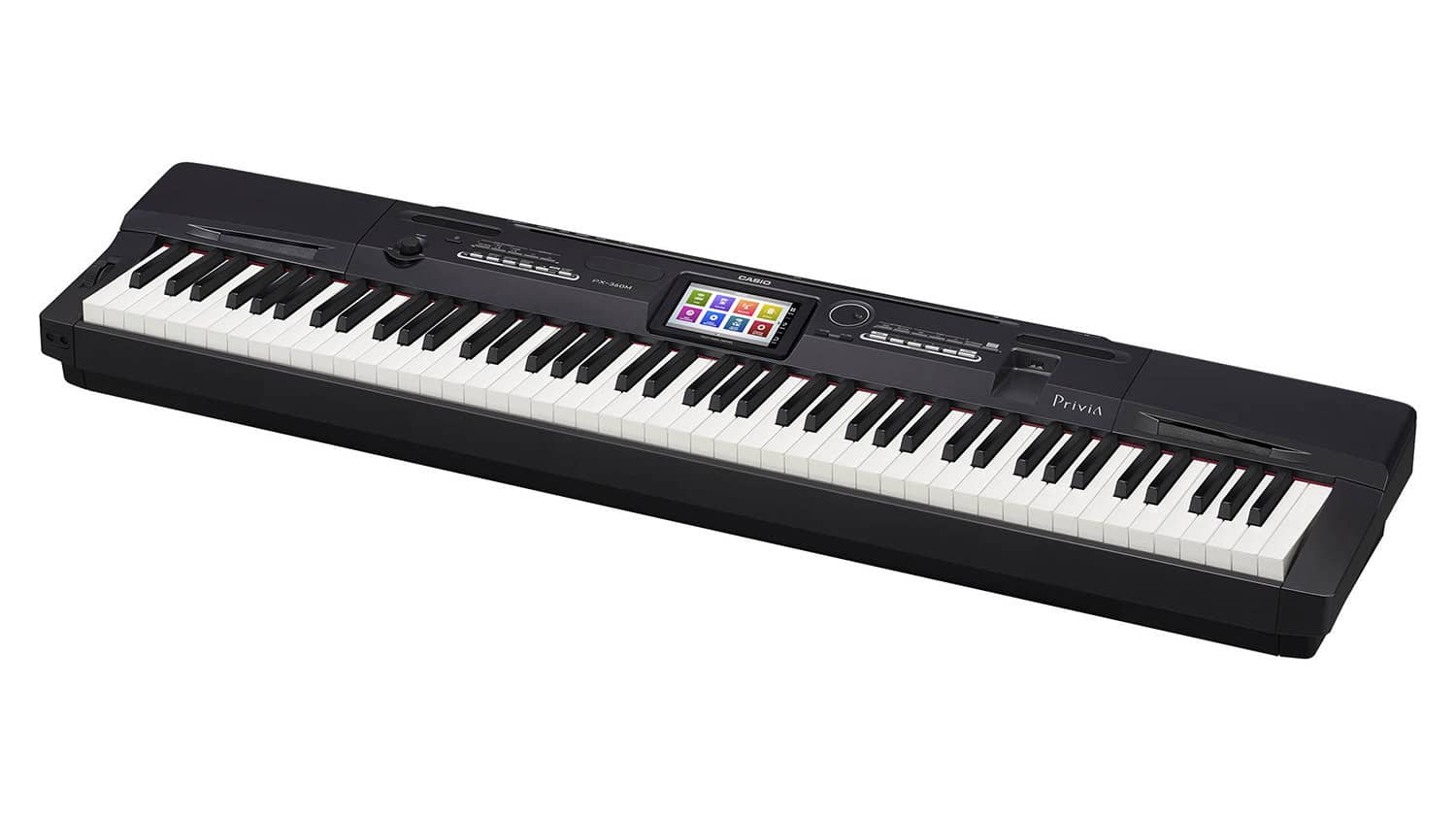 Casio is well-known to make products affordable for the hobbyist, but the PX-360 is no toy. A full 88 key range with weighted scaled hammer action and tri-sensor key functionality provide a professional touch. The massive sound library of 550 voices run on multiple advanced engines that aim to provide some of the most realistic digital piano sounds around. Also included are many flavors of effects including reverbs, delays, choruses, and EQs.
It also comes with an accompaniment of 200 rhythms and an editor to tweak them to your specific needs. 96 memory banks let you record and edit directly on the instrument. What's more, it even comes with onboard lessons, so you can always be improving!
Buy now: $900
Amazon | Guitar Center | Musician's Friend
Kawai ES110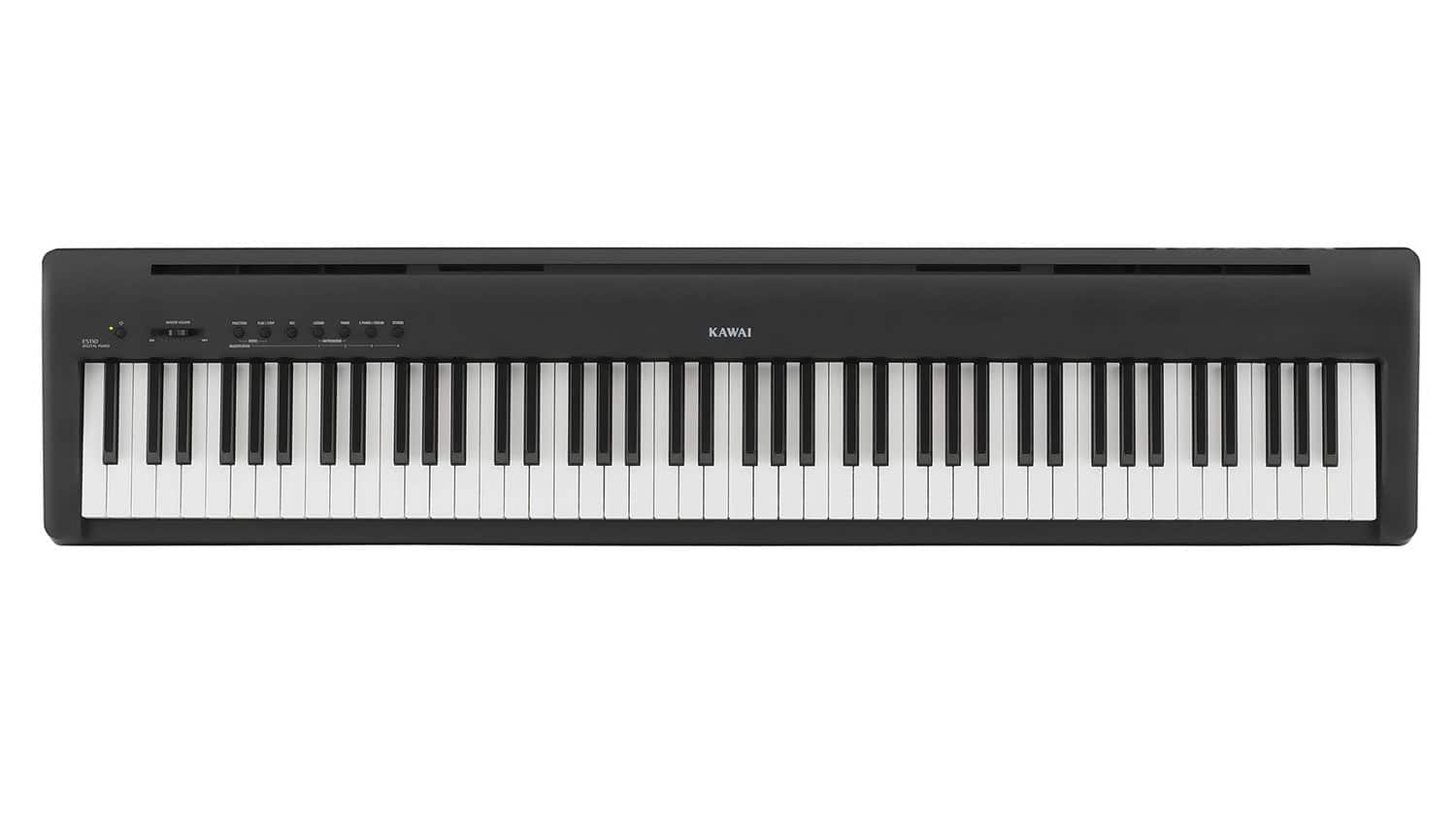 Portability and versatility is the name of the game here. Responsive Hammer Compact weighted-key action gives you the feel of playing a high-end acoustic piano. You have access to 19 different sounds (8 pianos) across a192-note polyphony through Kawai's Harmonic Imaging technology. Dual and split keyboard modes add to its usefulness. You can connect the output with MIDI and line outs, and two headphone outputs provide a way for someone else to listen without disturbing.
To add articulation to your playing there is a damper pedal, and the built-in speaker system lets you play without necessarily having to be plugged into an external sound system. A three-song recorder lets you capture the inspiration of the moment or evaluate your progress. Also available is the optional stand and pedal assembly. This gives you a professional and ergonomic setup to get the most out of your playing sessions. It even has built-in lessons by Alfred!
Buy now: $700
Amazon | Guitar Center | Sam Ash | Musician's Friend