Drums allow for mixing and matching in unique ways. Some of the selections here are full kits, some are just shell kits, but they all have commonalities. They are masterfully built, sound amazing, and best of all are affordable. So if you're working with a limited budget gives these a look.
There are a few things to consider before you buy a new drum kit. You'll want to make sure that the kit has your preferred drum sizes, and take a look at the construction of the shells to get an idea of how the drums might sound. Of course, you'll also want to buy from a brand that you trust, and think about your budget.
Without further ado, here are the best drum kits under $1000.
Best Overall: Pearl Export EXX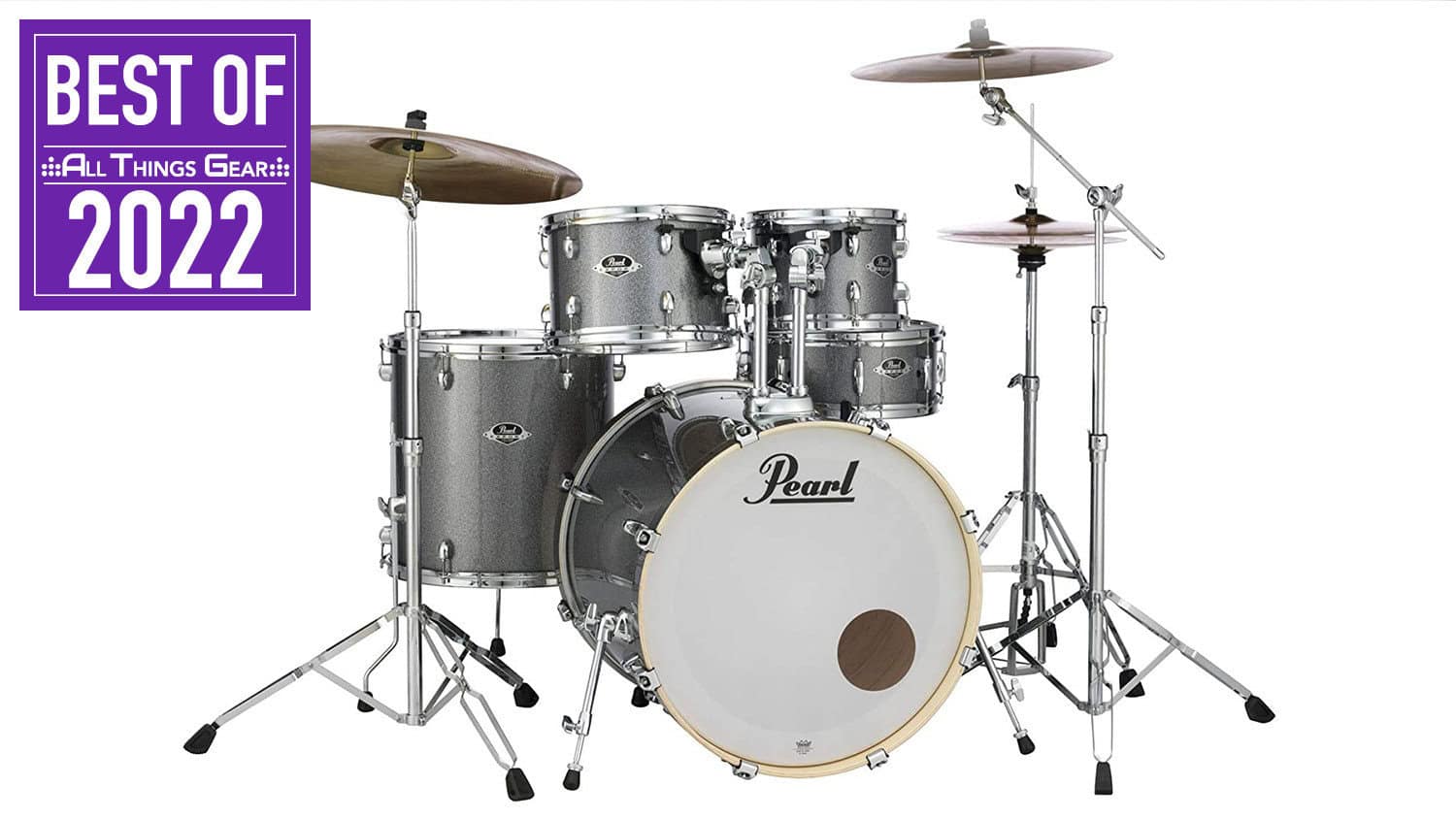 It's never easy to choose a "best overall" category. But all things considered, the Export EXX is high quality and sounds great. There are some additional extras included like Zildjian cymbals and 830 series hardware. The shell tonewoods are a combination of poplar and mahogany. These provide a solid attack with a warm, round bottom perfect for cutting through the mix while providing a strong lower-end fundamental. The shells are forged with Pearl's proprietary Superior Shell Technology that helps to maintain a very balanced resonance. It costs a little over $1,000 but considering all features this is a non-issue.
Buy now:
Amazon | Reverb | Guitar Center | Musician's Friend

Best Compact Kit: Gretsch Catalina Club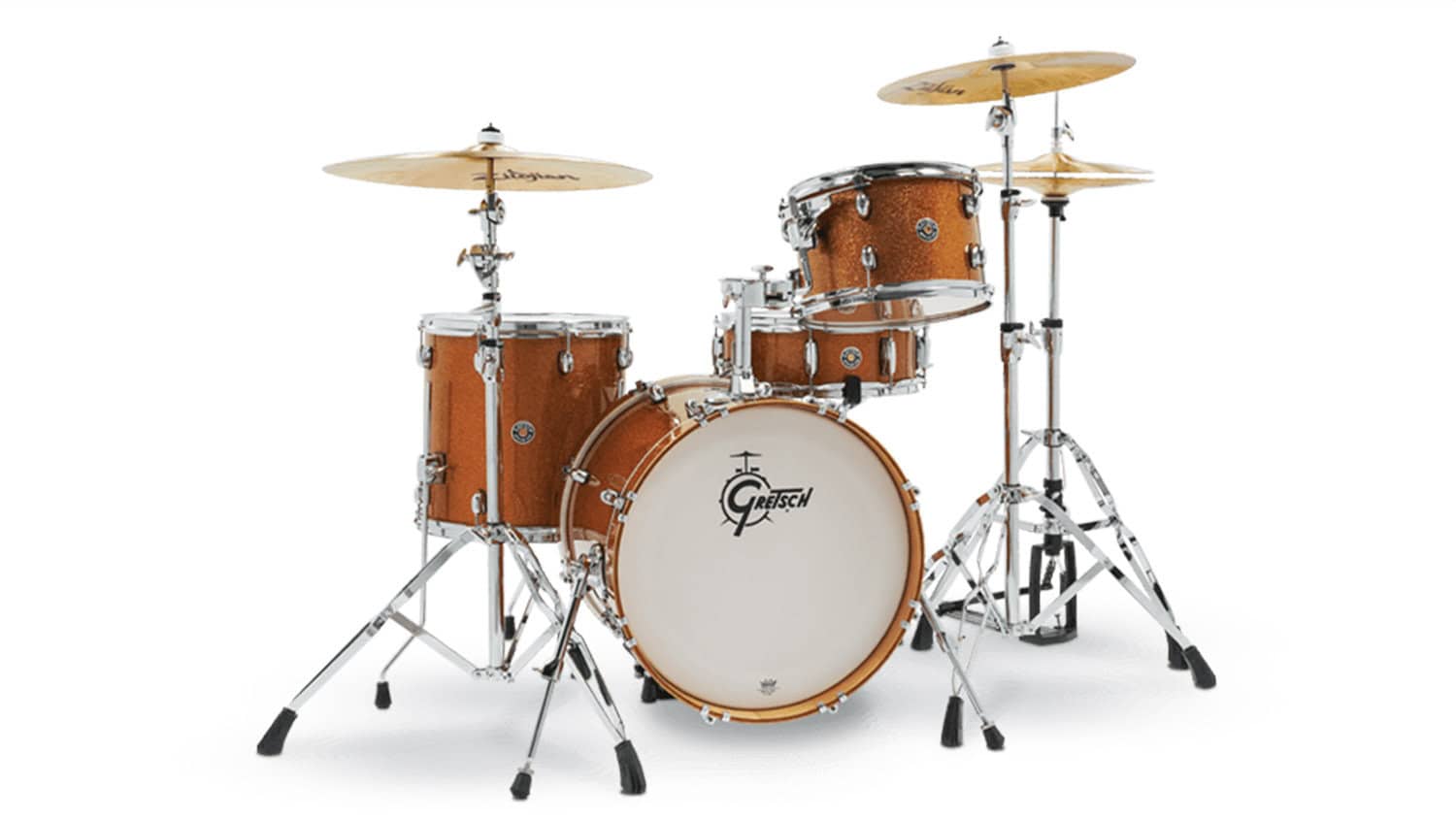 Gretsch is renowned for the punchy presence of their compact kits, and the Catalina Club is one of their most beloved. The mahogany shells provide warmth and a rounded tone while the smaller profile gives them a pleasing attack that can hang with the best kits. The small profile and portability of the kit makes it the perfect choice for setting up and tearing down quickly. And if you travel, they take up a lot less space in transit than others. To top it off, a retro satin wrap finish adds a sexy aesthetic.
Buy now:
Amazon | Reverb | Guitar Center | Musician's Friend
Best for Big Sounds: PDP Concept Maple Classic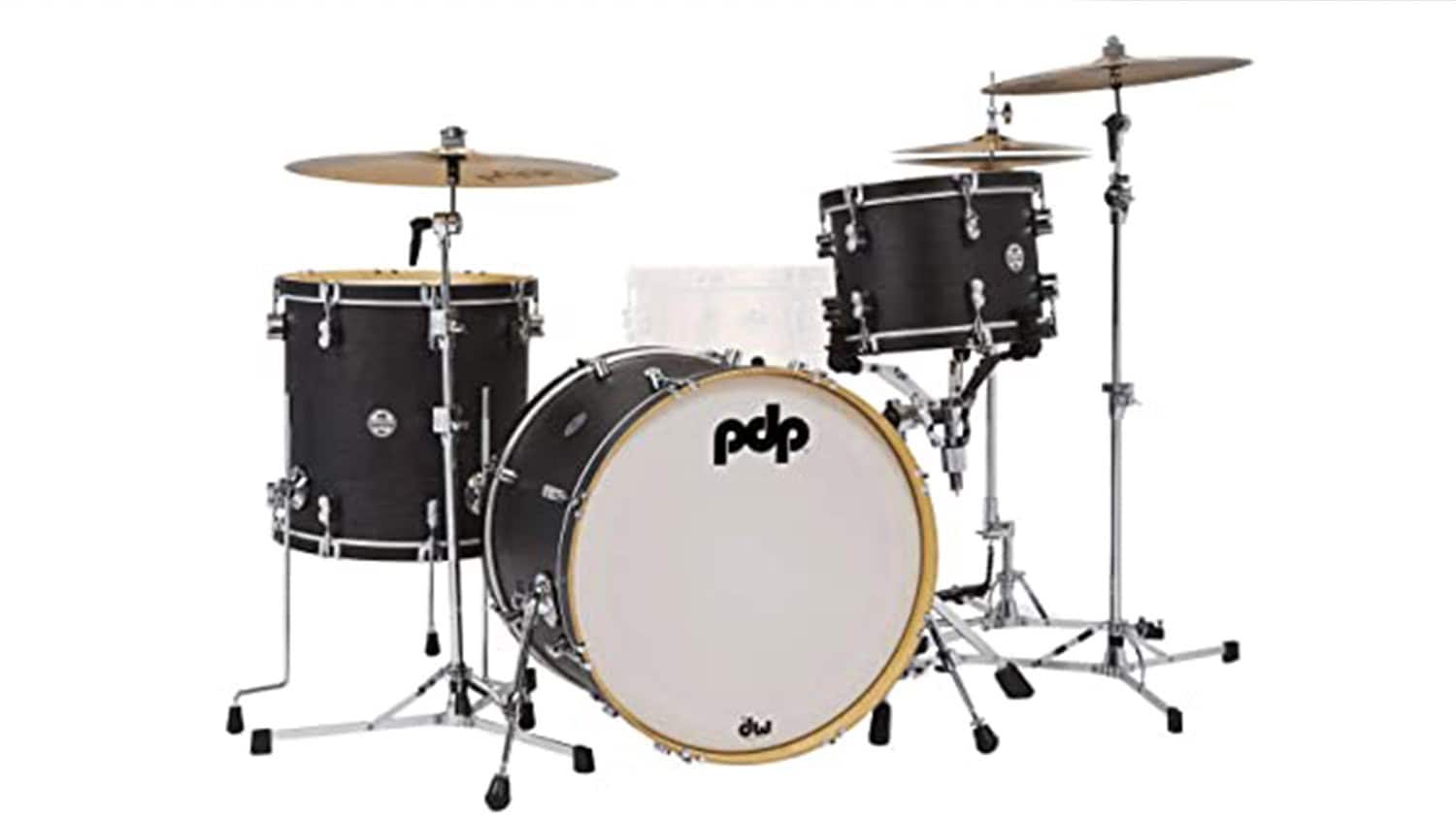 Conversely to the Gretsch listed above, the Concept Maple Classic is purpose-built for massive sounds that could fill an arena. This 3-piece kit comes with a 22" kick and 16" and 12" toms that will play nicely with your favorite snare. Walnut counter hoops provide a warm, rounded sound that is a little bit vintage and a little bit modern.
Buy now:
Amazon | Reverb | Guitar Center | Musician's Friend
Best 5-Piece Kit: Yamaha Stage Custom Birch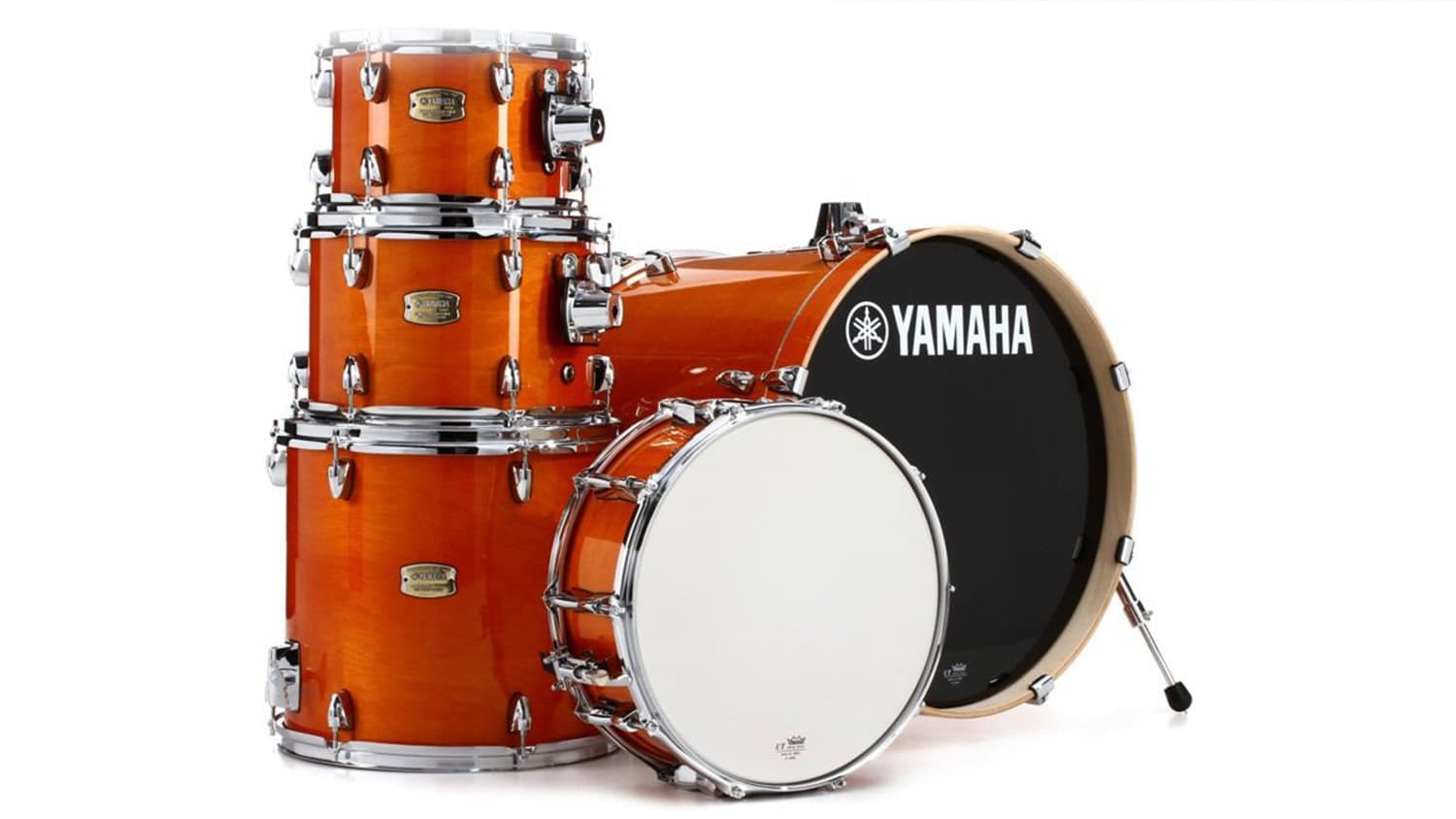 For the drummer who likes to have a few more kit piece options comes this Custom model from Yamaha. Included pieces are a snare, kick, dual rack toms, and floor tom. The Birch wood selection provides warmth with a very pleasing fundamental. Yamaha's low mass lugs allow for more resonance than other types. You will need some other items to make for a full set, but this is a great core.
Buy now:
Amazon | Reverb | Guitar Center | Musician's Friend
Best Kit for Heavy Styles: Mapex Armory Studioease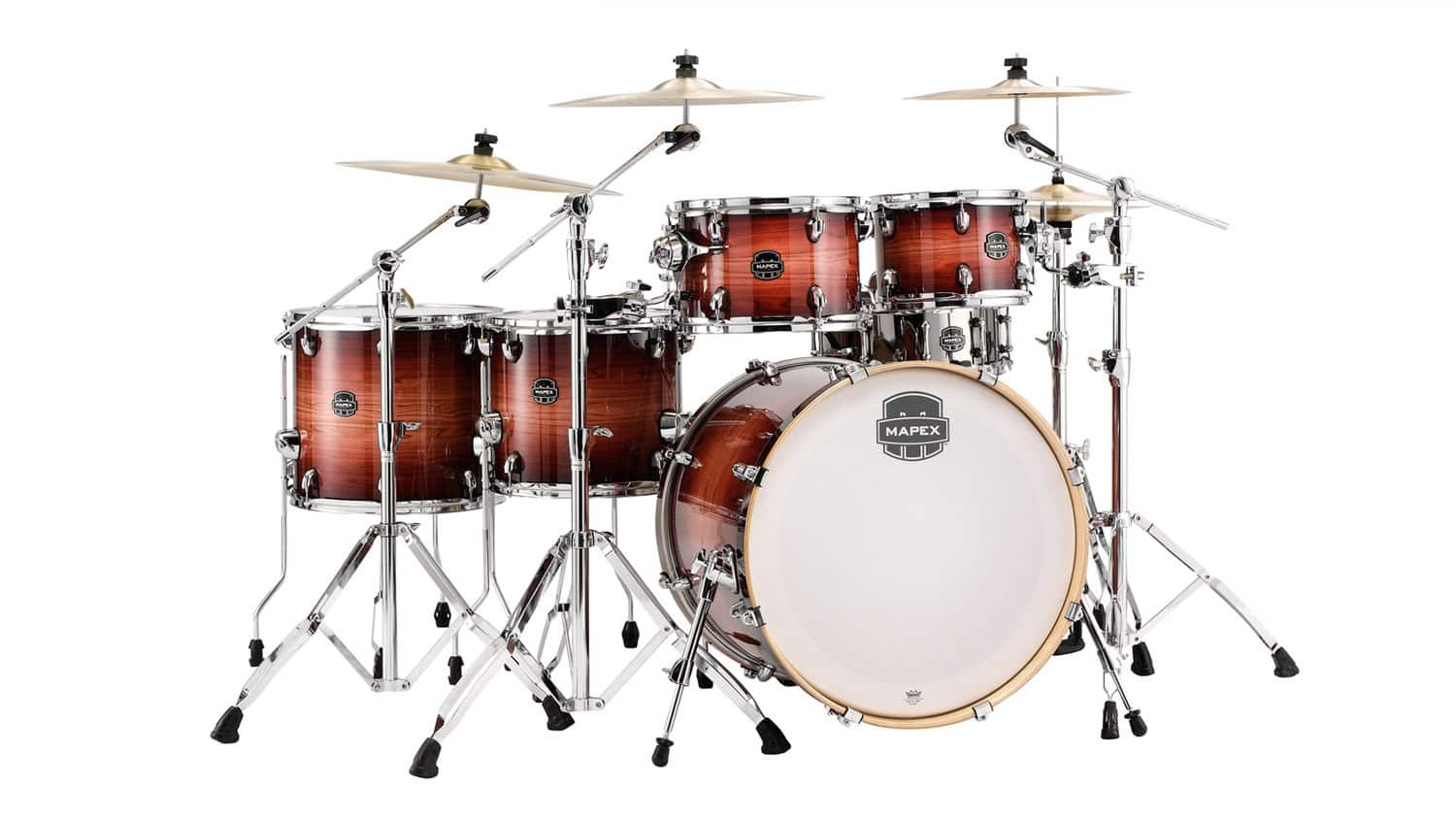 If you're the type of drummer who needs to cut through a dense mix with ease this model might be perfect for you. This is in part to the hybrid birch/maple/birch shell design. SONIClear bearing edges add increased responsiveness, which is necessary in modern heavier styles of music like metal and hard rock. It's a 6-piece kit that includes a Tomahawk steel snare that has no problem getting above the other instruments with a higher pitch than traditional wooden snares.
Buy now:
Amazon | Reverb | Guitar Center | Musician's Friend
Best for Beginners: Pearl Roadshow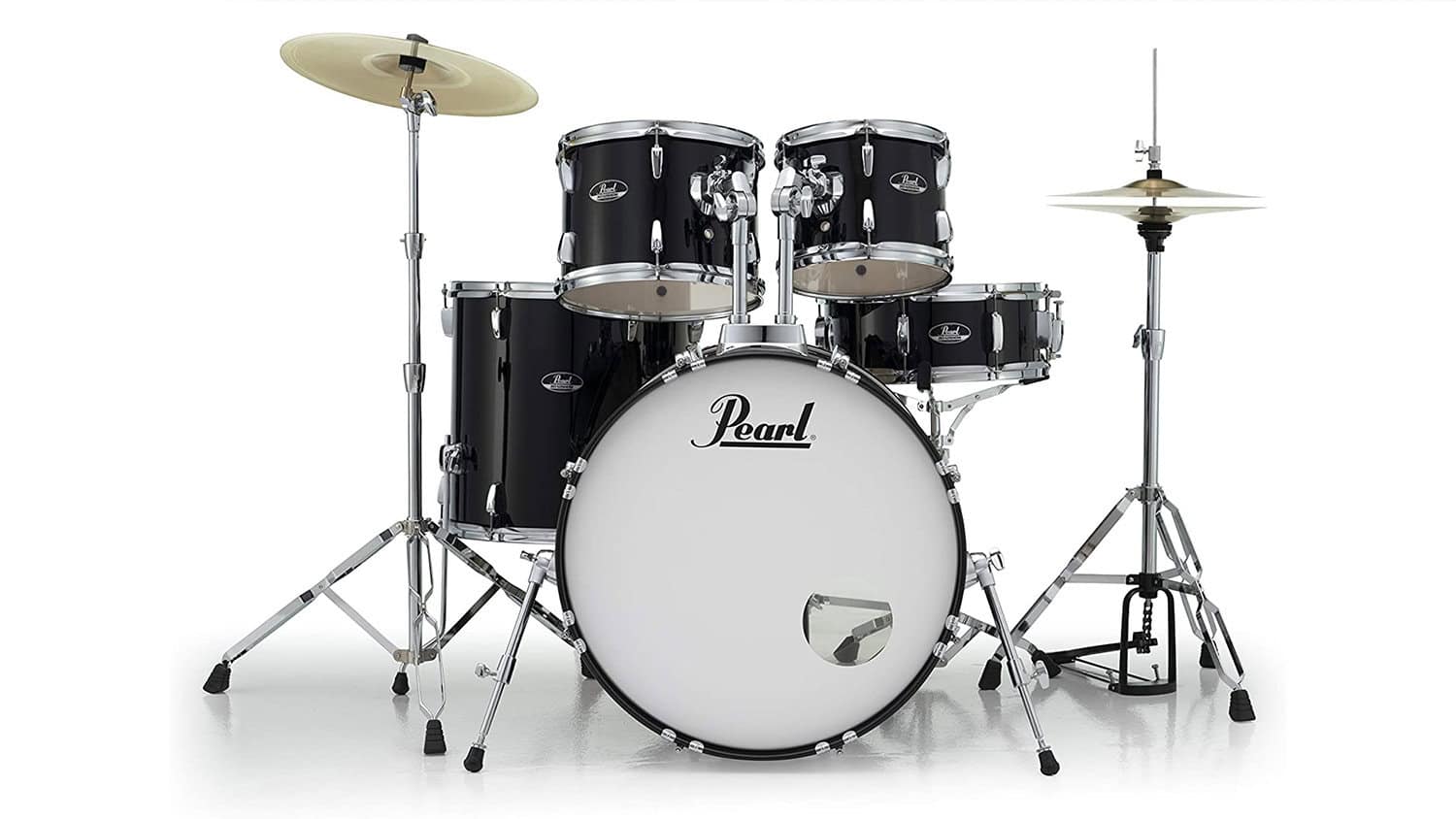 There are some solid drum kits under $1000 that are great for beginners. So, if you're just starting out your drumming career it might not make sense to invest a lot of money into your first kit. But that doesn't mean you have to necessarily sacrifice sound or quality. The multi-ply poplar shells have a great attack that works across a number of genres and styles. The 4-piece kit even ships with everything a drummer needs to get started. This includes cymbals, stands, even the throne! At only $500 it is a solid choice for budding drummers and the intermediate alike.
Buy now:
Amazon | Reverb | Guitar Center | Musician's Friend