In the analog days, channel strips weren't outboard hardware, but were instead modules built into frame consoles. Some were simple, with only a preamp and an EQ, but the higher end consoles (like those from Solid State Logic) would often feature robust signal processing. This would often include a preamp, EQ, compressor, and gate/expander sections. If you are looking for some different options on the front end than what comes with your interface, this list of the best budget channel strips is a great place to start.
"Budget" is kind of a loose term here, but all selections are under $1,000, and some of them only cost a few hundred. No matter if you need full signal processing or just an alternative preamp and EQ, there is something here that will suit your needs.
WARM Audio WA73-EQ British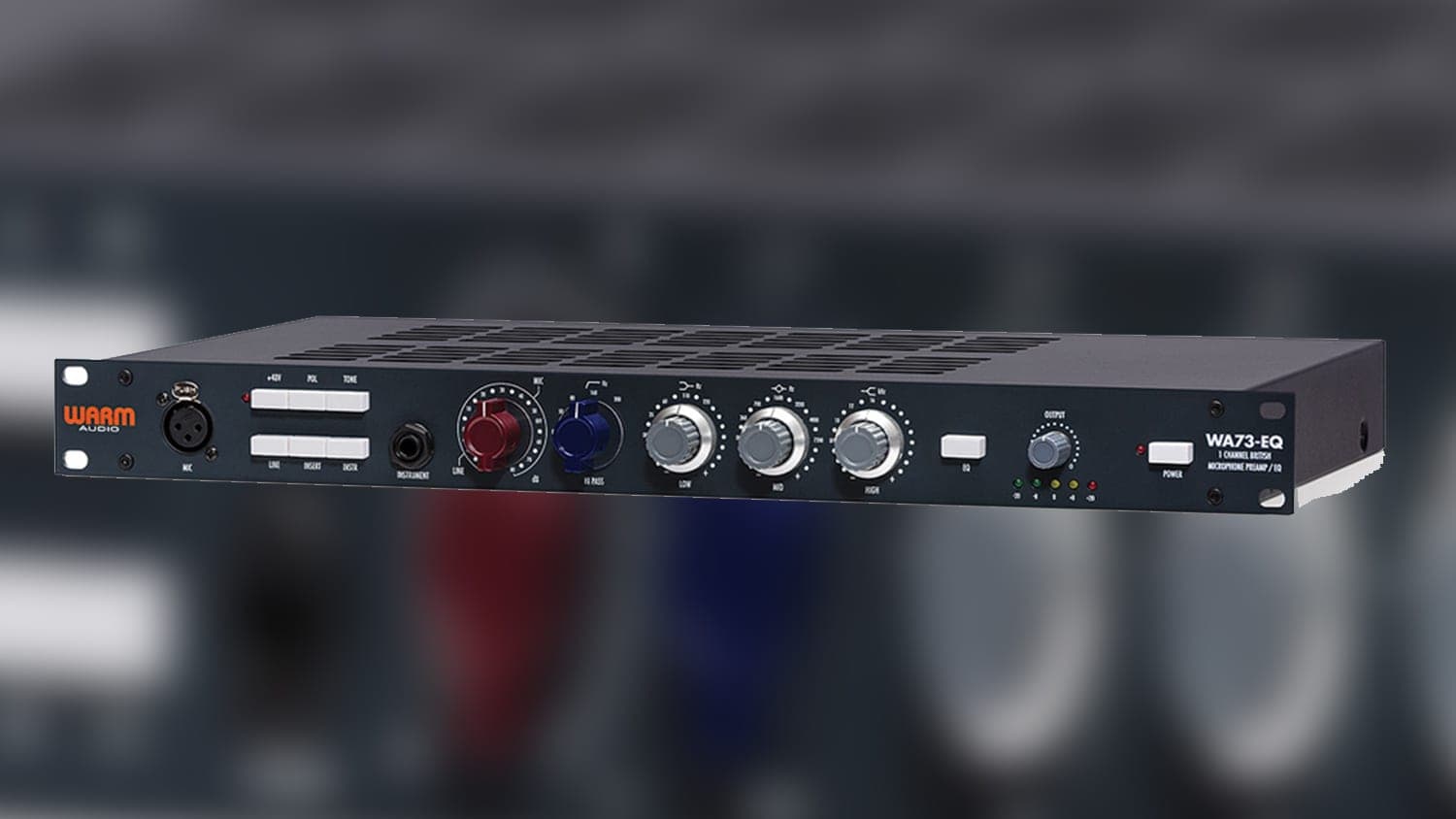 This is the sound of decades of some of the best recordings in an affordable single rack space unit. Due to some smart business and manufacturing practices, WARM Audio is able to make fantastic gear based on some of the best designs in audio at a very reasonable price point. The WA73 is their take on a Neve 1073 channel strip, and does it ever deliver!
The fully discrete, Carnhill transformer-balanced signal path imparts rich harmonics, warm mid range, and a silky high end. The preamp can produce up to 80dB of gain, which means pretty much any microphone can pair with it – including ribbons. Switchable impedance allows for tonal experimentation and to best match your microphone collection. And lastly, the EQ section features three bands of semi-parametric tone shaping with more available frequencies than on the classic 1073 EQ. It's one of the best channel strips at any level.
Buy now:
Amazon | Guitar Center | Musician's Friend
ART Voice Channel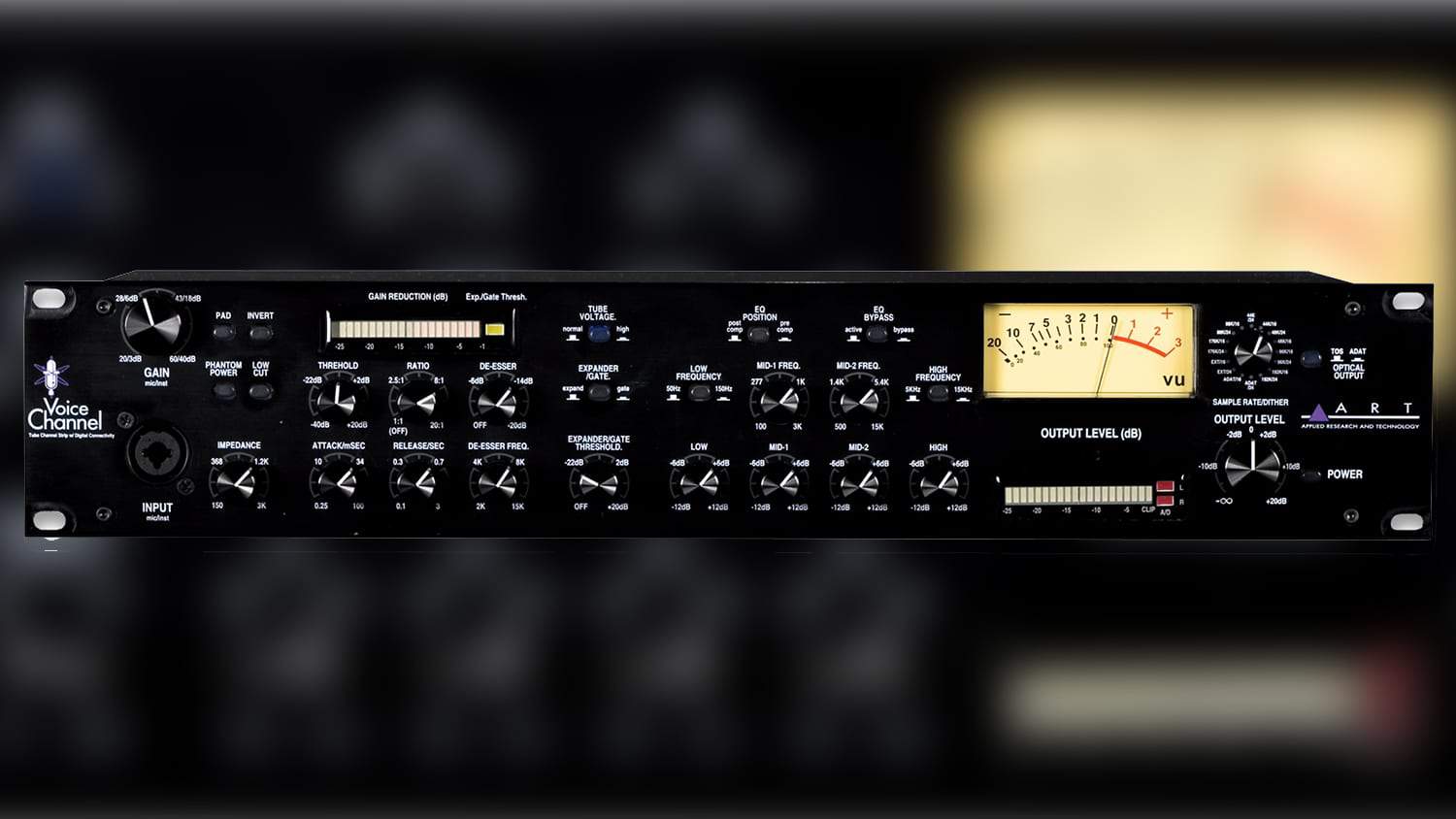 The Voice Channel is ART's inclusive solution for front end recording. In total, it is a preamp, EQ, compressor, gate, and expander. To start, there is a Class A tube preamp that brings the signal up to desirable levels. A 4-band, semi-parametric EQ cleans things up, and the compressor, gate, and expander provide all of the dynamic control your recordings need. The EQ can be patched in pre or post compression allowing for more sonic options.
The Voice Channel really shines with its complex I/O. This includes an insert point for more front end routing options and connectivity with ADAT, S/PDIF, and AES/EBU standards. It even has USB so it can be used for podcasting as well!
Buy now:
Amazon
ART Pro Channel II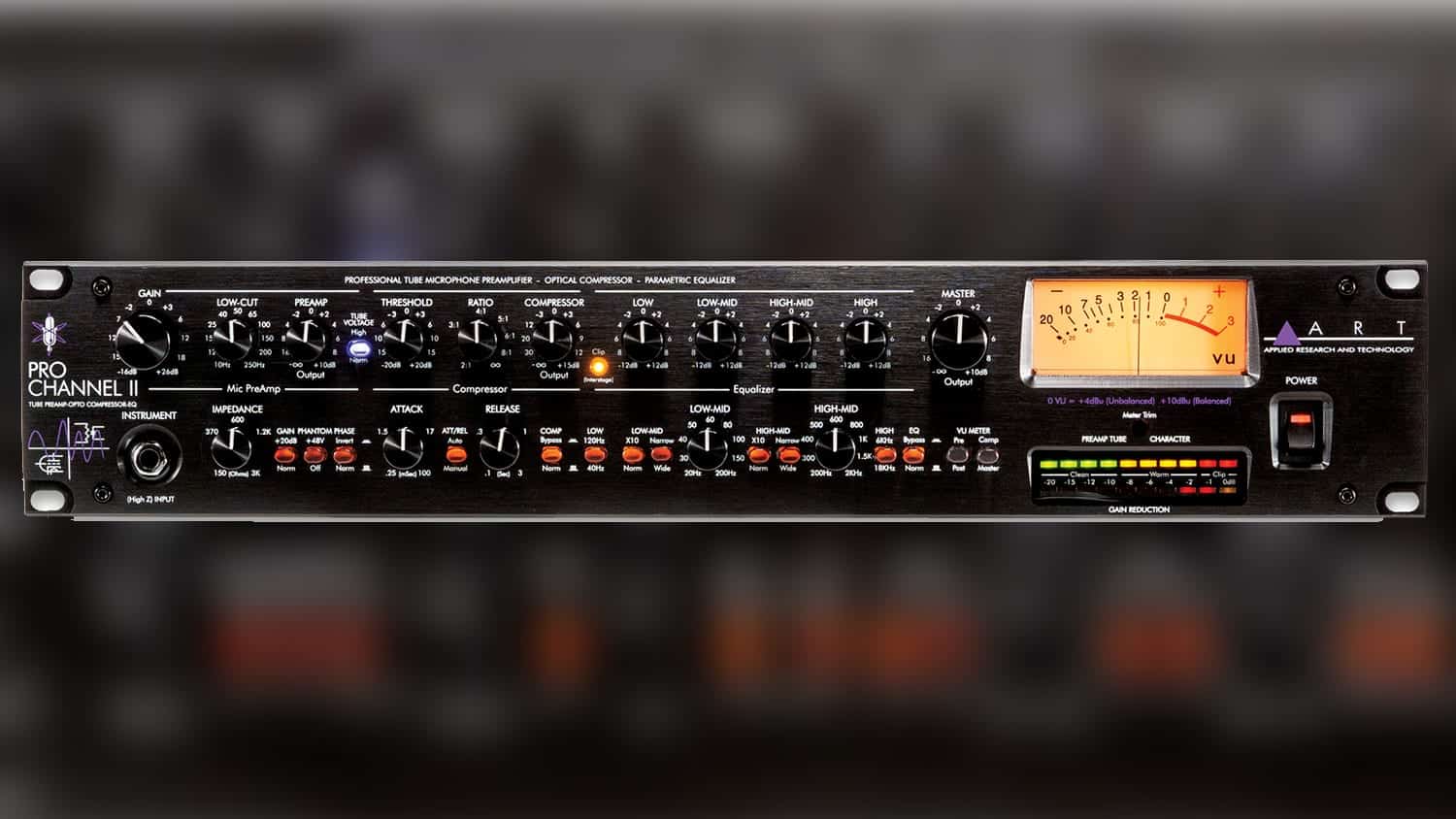 The Pro Channel is another channel strip from ART with a Class A hybrid tube/solid-state preamp, optical compressor, and semi-parametric EQ. If you're looking for extra color from the preamp you can increase the amount of tube voltage that is fed into the circuit. The compressor offers control over threshold, ratio, attack/release, and output. And with two sets of insert points (send and return) patching in additional outboard gear is easy. It features balanced and unbalanced outputs that can be run at +4dBu or -10dBu for integration with a variety of other hardware designs.
Buy now:
Amazon | Guitar Center | Musician's Friend
Presonus Studio Channel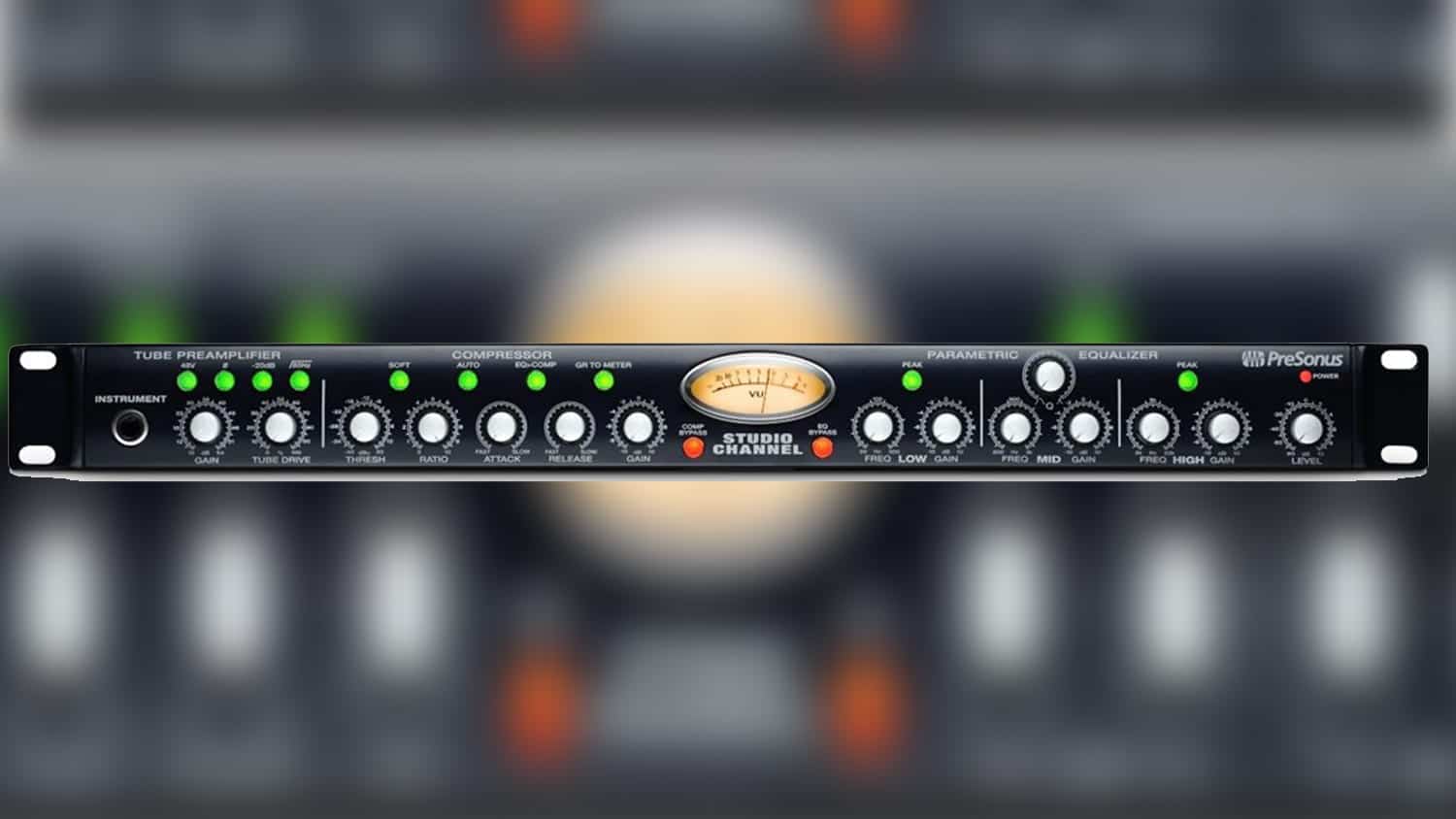 The Studio Channel features a Class A tube preamp running on a 12AX7 tube, and you can dial in the right color and level with gain and tube drive controls. Based on Presonus' BlueTube topology, it has more than enough headroom so you don't have to be shy about using it on loud sources. The Variable VCA compressor offers fast time constants and a soft mode for working with all kinds of source material. The 3-band EQ is fully parametric in the midrange and can be patched before or after the compressor. And if you'd rather handle your EQ and compression during mixdown, both can be bypassed.
Buy now:
Amazon | Guitar Center | Sam Ash | Musician's Friend
DBX 286s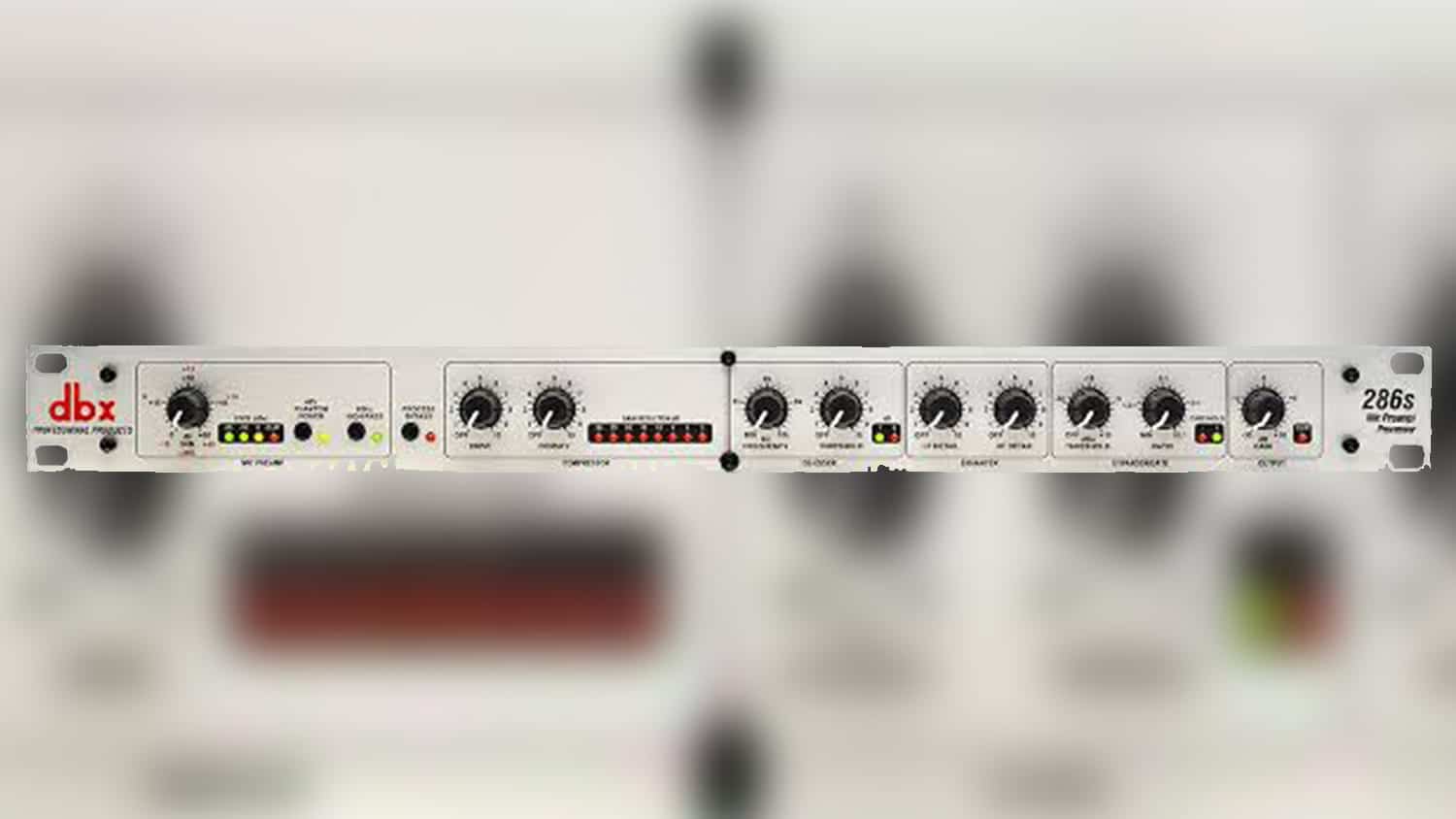 DBX is best known for its compressors, but it has also stepped into the channel strip world in a big way. There are some unique signal processing options in the 286s that aren't found in other selections on this list. The preamp is simple, with input gain and a 80Hz high-pass filter. The compressor section includes DBX's trademark OverEasy soft-knee style of compression and has only two controls – Drive and Density. But there are a few more esoteric but very useful sections to the signal flow, including a de-esser with frequency response ranging from 800Hz to 10k. The enhancer portion can add some sonic maximization to the signal to sweeten things up. Finally there is an expander/gate section for further dynamic control and a global output.
Aphex Channel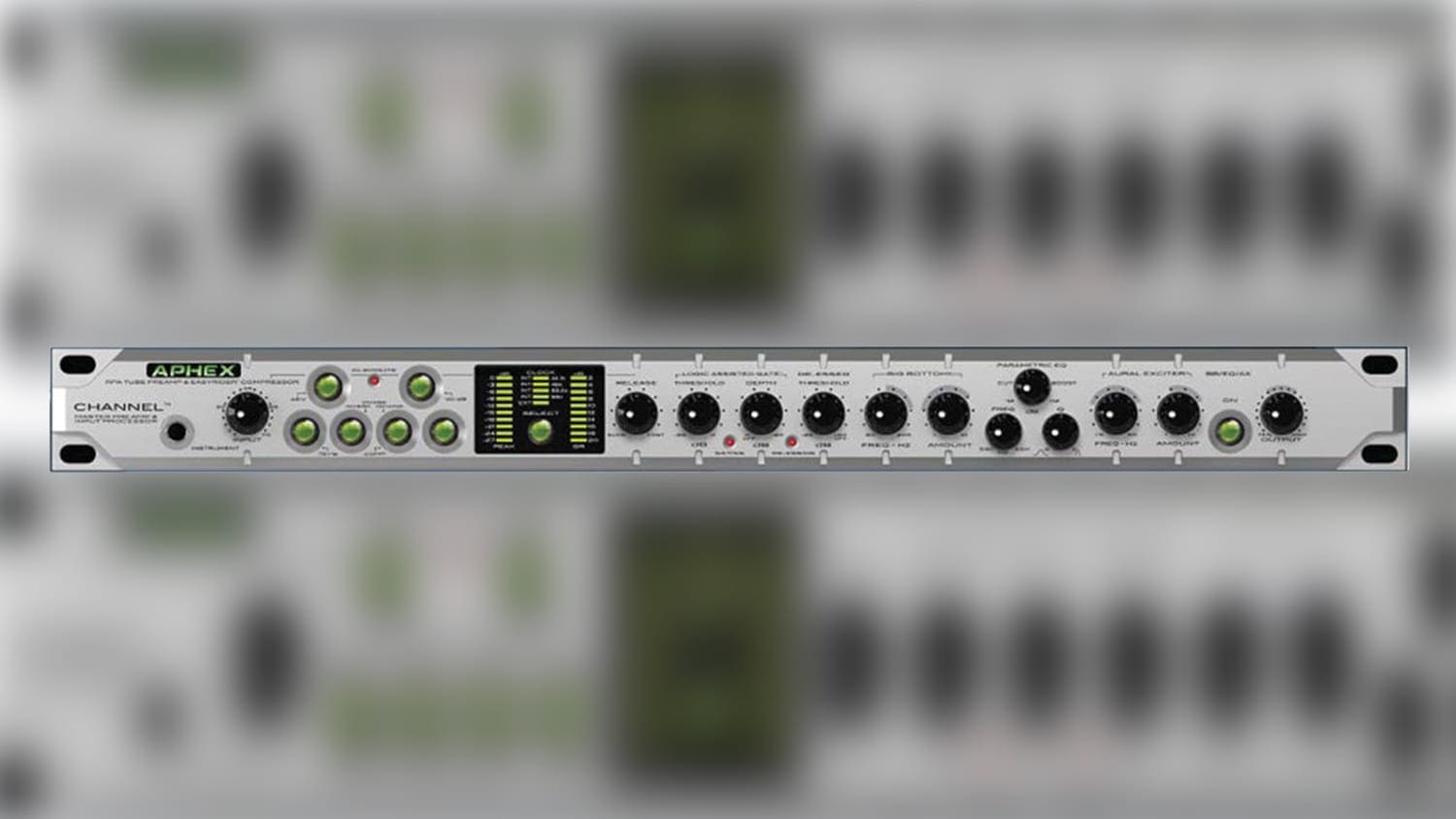 The most "expensive" of these budget channel strips is also the most fully featured. The chain starts with a tube preamp built on a reflected plate design. It then feeds into the dynamics section, which is an Aphex EasyRider Class A compressor and a gate with Logic control for increased accuracy. To achieve proper frequency balance there is a de-esser and single band fully parametric EQ. Topping things off is an Aural Exciter, perhaps the technology that Aphex is best known for. All-in-all the Channel is a powerful and versatile signal processor that only takes up a single rack space.
Buy now: