For a while, outboard gear fell somewhat out of favor as in-the-box digital recording technology got better and better. In a lot of cases plug-ins can be just as useful, if not more so, than outboard hardware. In addition to sounding great they are cheaper, take up no physical space, and offer instant recall, making them much more convenient.  Still, while this might be true for things like compressors and equalizers, one of the types of gear that still stands tall in the hardware world are preamps. And while there are a few plug-in preamps available, due to the nature of the technology it will probably never be able to be fully replaced in-the-box. The best budget preamps come in a variety of formats.
The products on this list are desktop units or rack-mountable only – meaning there are no 500 series modules included. The preamps that are built into recording interfaces are usually designed to be as clean and transparent as possible, and outboard preamps usually offer vibe and coloration as an alternative. Either way they will offer an upgrade in sound quality, no matter what kind of sonic signature it imparts to the signal.
Check out the best budget preamps for 2022 below.
Best budget preamp 2022: Golden Age Project Pre-73 MKIII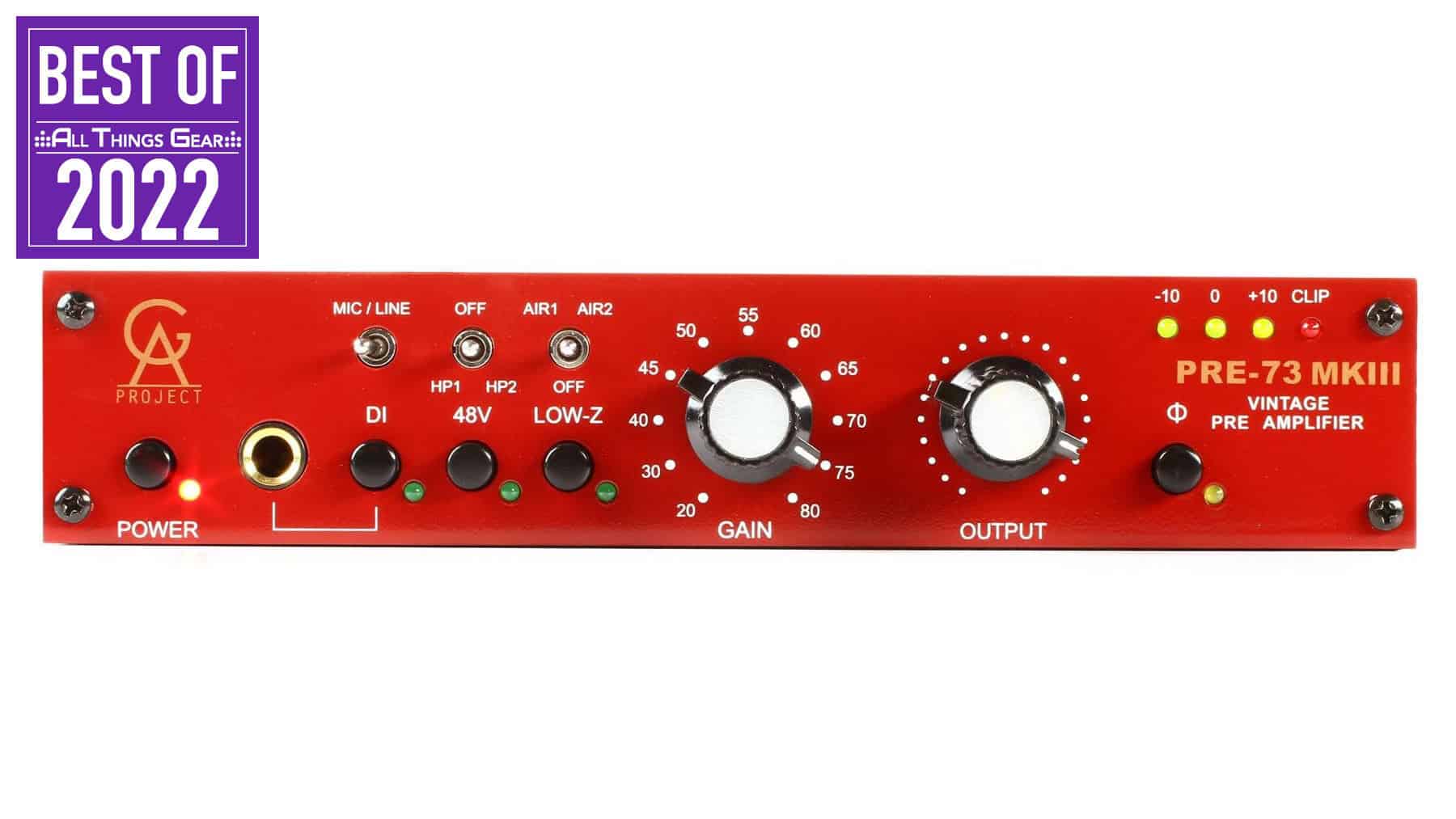 Neve is a magic word in the recording world. The 1073 is one of the most popular "color" preamps out there, and for good reason. It provides the quintessential vibe that one looks for in an outboard unit.
The GAP-73 is probably the most affordable 1073-style preamp around, and it features everything you need for a session. This includes phantom power, DI, versatile I/O, switchable impedance, high-pass filter, and an LED output meter for keeping levels under control. It's kind of amazing that all of these appointments could fit into a half rack unit!
With 80dB of gain on tap, you can use it for anything – ribbons that require a lot of juice, even room mics placed far away from the source. The Pre-73 is a great, vintage-sounding complement to the intentionally clean, transparent preamps that come with most interfaces.
Buy it now:
Amazon | Sam Ash | Reverb | Guitar Center | Musician's Friend
More great budget preamps in 2022
FMR Audio RNP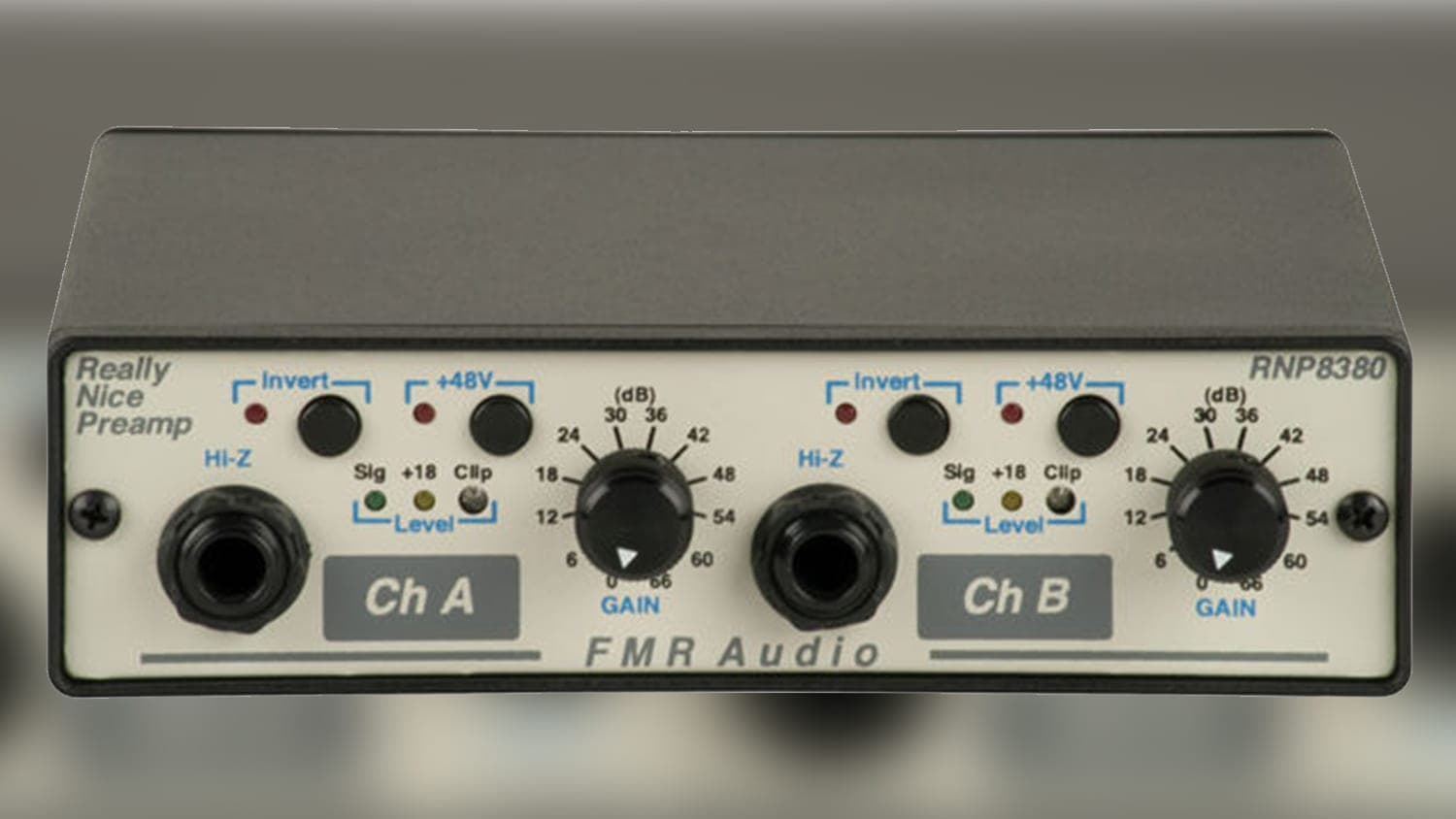 FMR comes up a lot in the "best budget outboard gear" conversation. Their RNP preamp is a two channel Class-A preamp in a compact design. With its 1/3 sizing it can slide easily into any rack setup.
It's designed to be as clean as possible with introducing any coloration to the signal. While this might not be what you need in an outboard preamp, the quality is almost certain to be better than the preamps included on most low and mid level interfaces.
It provides up to 66dB of gain, DI, phantom power for each channel. The I/O is fairly standard for an outboard preamp, and the inputs can take XLR, TRS, or ¼" TS signals. There are inserts for each channel for integrating with interfaces and other outboard gear like compressors. The only real downside is that the outputs are unbalanced, so short cabling to connect to your recording system is best practice.
Buy it now:
Amazon | Sam Ash | Reverb
ART Pro MPA II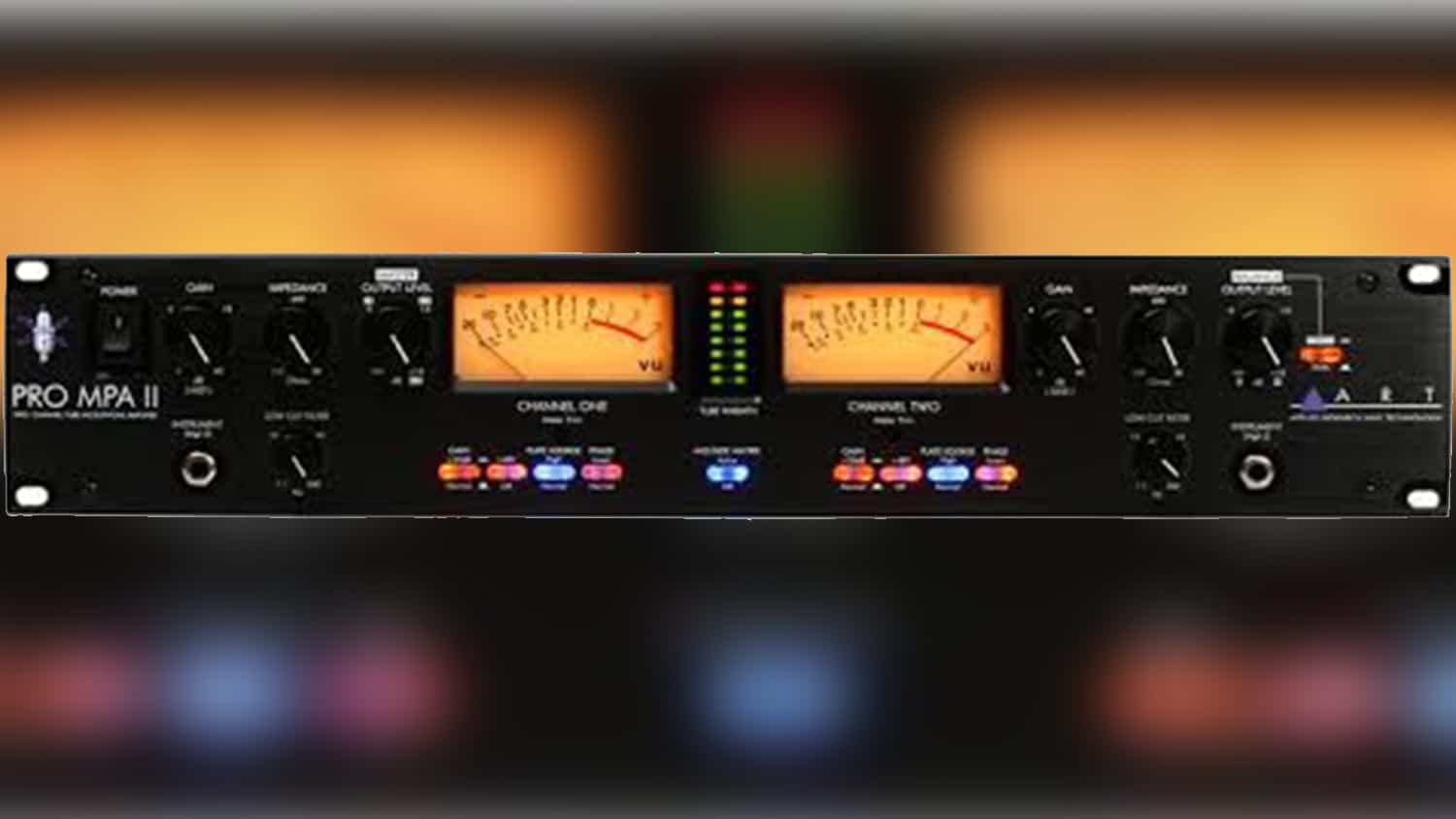 There aren't too many tube-based units in the list of best budget preamps. With two channels that support dual mono or stereo functionality, there is a lot of value in this piece from ART. There is also a mid/side matrix for accommodating that type of recording situation.
One of the coolest features is the variable input impedance which allows you blend in the tube tone to your taste. You can also use this to alter how microphones sound through it by mismatching the impedance. There is plenty of gain to accommodate every type of microphone, including ribbons. Each channel has plate voltage and phase switches and a high-pass filter.
You might not find a more affordable tube preamp. While it can't be used in a single microphone mono scenario, it's great on stereo sources like drum overheads, acoustic guitars, and piano.
Buy it now:
Amazon | Guitar Center | Musician's Friend | Reverb
Fredenstein Professional Audio V.A.S.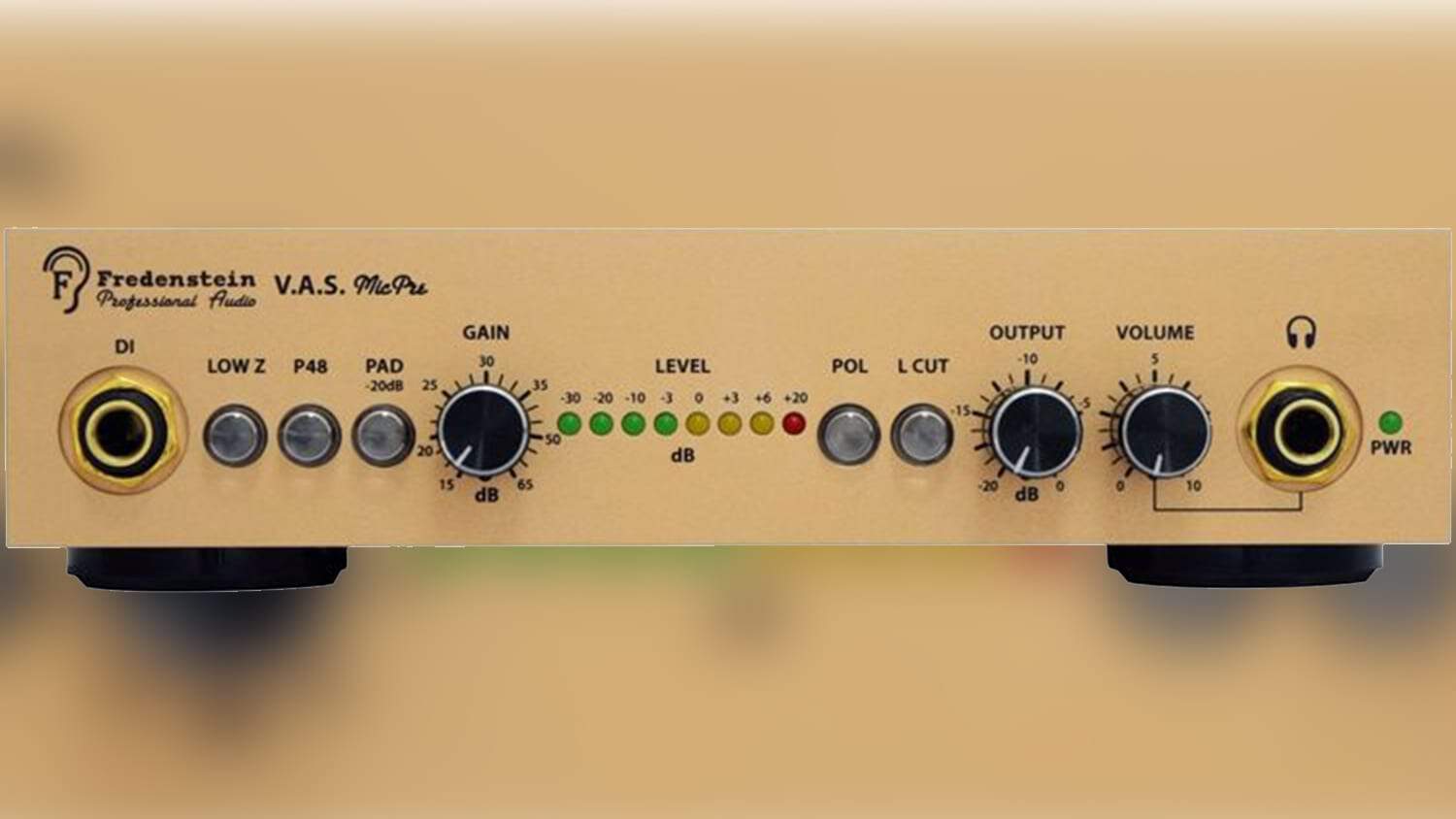 The V.A.S. provides a smooth, natural preamp sound in an ergonomic desktop format. It is meant to be on the cleaner side, never providing too much additional signal coloration. Two of the build components that give the V.A.S. its signature sonics are a steel-core output transformer and their proprietary OPA2 op-amp. This op-amp is socketed so it can easily be swapped out to change the sound if you're feeling experimental.
The gain control can give you up to 65dB, and there is an output control for attenuation. There are a number of switches including a -20dB pad, polarity, phantom power, and high-pass filter. Interestingly enough there is also a headphone output with volume control. This is somewhat of an unusual feature for a preamp.
XLR and TRS inputs and outputs are located on the rear of the unit, which could present some problems if you want to rack it. Finally, there is an insert point for integrating other outboard gear like compressors into the signal chain.
Buy it now:
Reverb
Black Lion Audio B173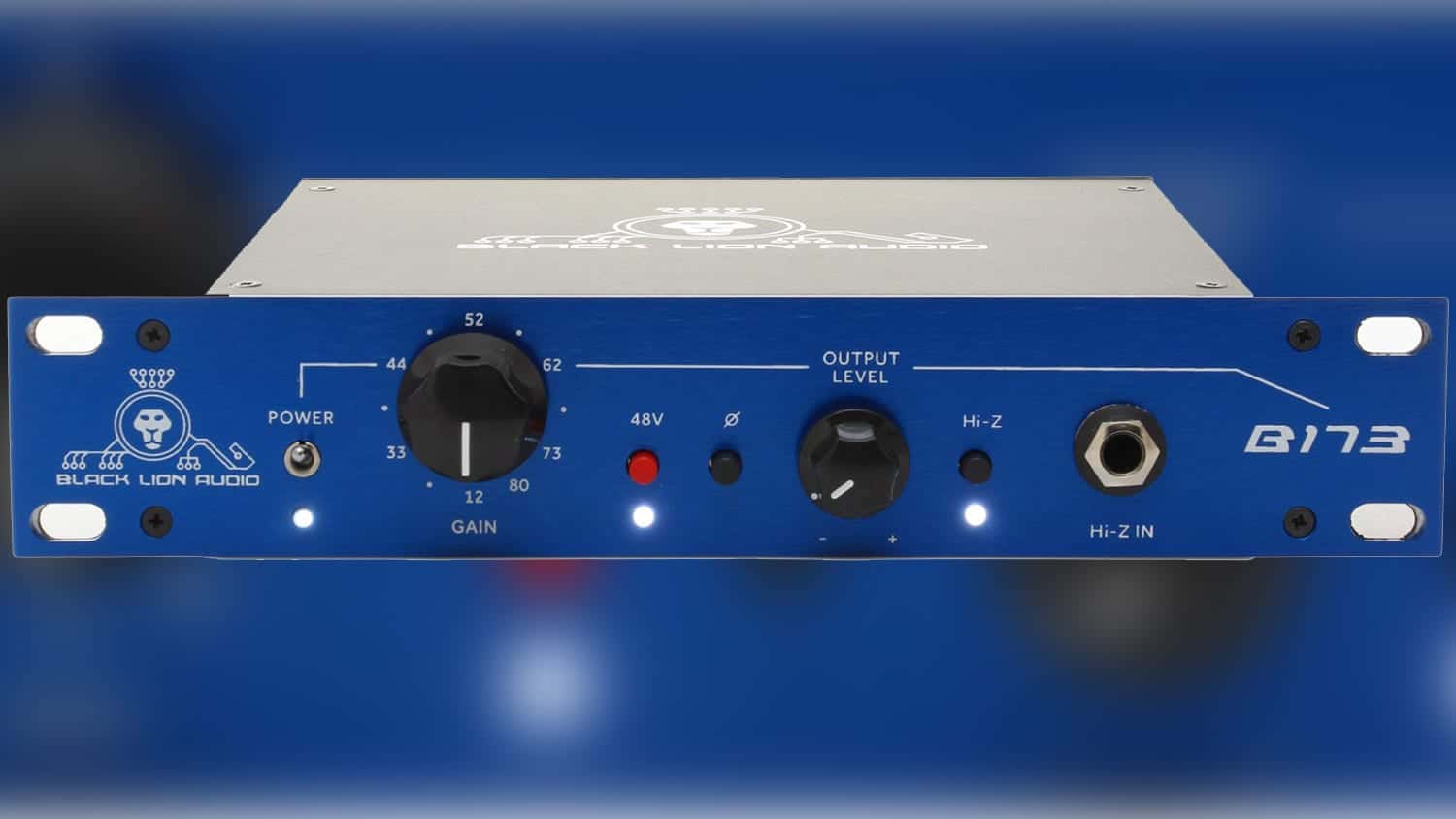 Yet another Neve-style preamp comes from Black Lion Audio in the B173. The Cinemag input transformer gives it the characteristic 1073 sound, and it couldn't be simpler to use. Input gain and output level let you dial in your desired sound, and there are switches for phantom power, phase reverse, and Hi-Z so you can use it as a DI. And with 80dB of gain, there is no microphone that can't work with it. It's fairly streamlined, but a tremendous value for one of the best budget preamps on the market.
Buy it now:
Amazon | Guitar Center | Sam Ash | Musician's Friend | Reverb
Presonus BlueTube DP V2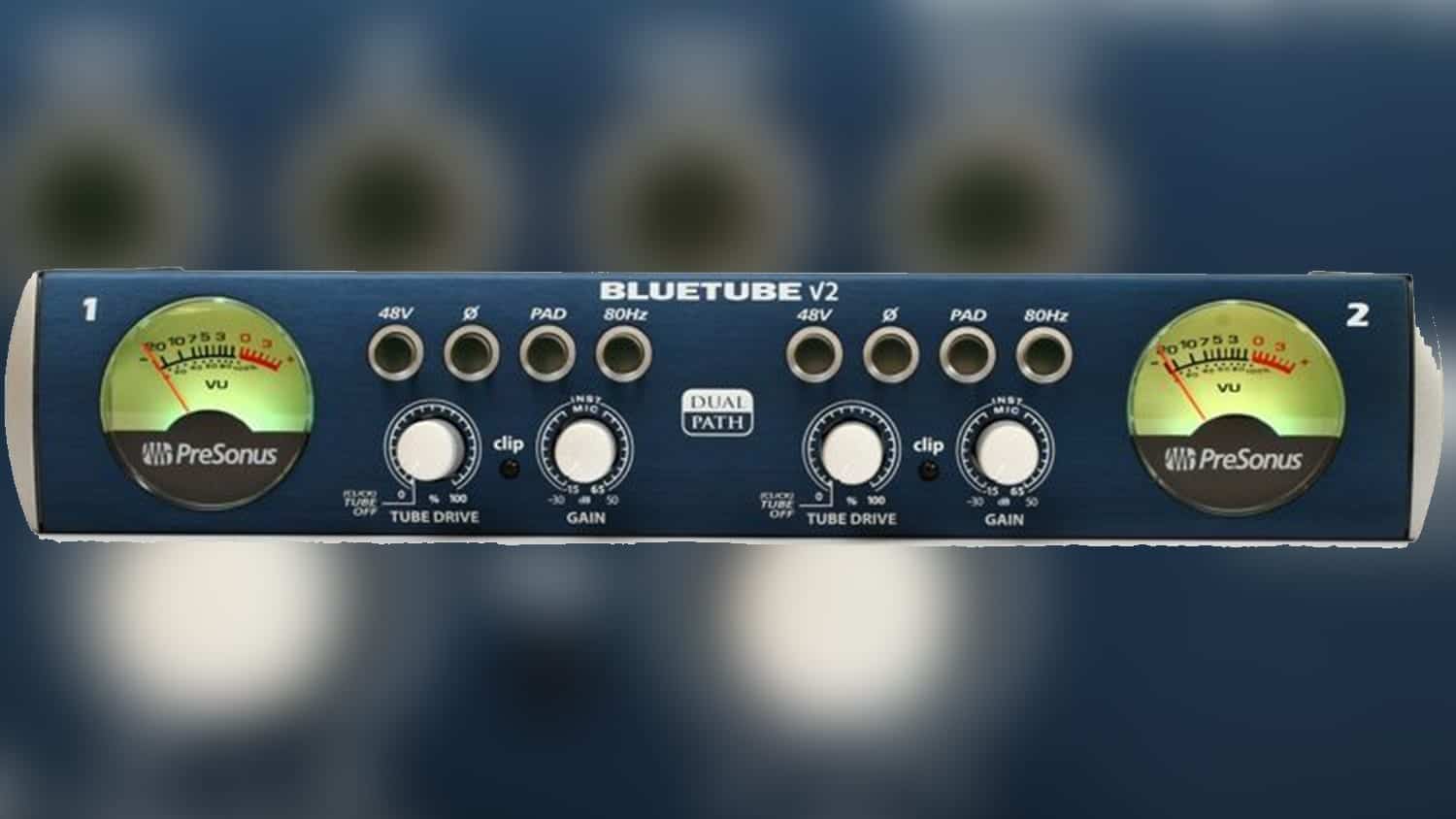 Budget tube preamps are all based on the "starved plate" topology, and the BlueTube is no different. It features two Class A Presonus XMAX preamps that run on 12AX7 tubes, and it is a great introduction to tube preamps overall, with each channel having a Tube Drive pot for dialing in the perfect amount of tube tone without having to increase the input gain.
Each channel has switches for phantom power, polarity reverse, a -20dB pad, and a high-pass filter at 80Hz and there are VU meters for keeping levels in check. All of this comes in a desktop-friendly 1/2U enclosure that can rack up nicely.
With the BlueTube you can get totally transparent, a little warmth, or full-on tube saturation – and everything thin between.
Buy it now:
Amazon | Guitar Center | Sam Ash | Musician's Friend | Reverb