At NAMM 2020, Mackie introduced us to its newest line of microphones, called the Element series. Since then we have seen several companies step into USB condenser territory. Many of whom, are attempting to create in-house competitor to the popular Yeti from Blue Microphones. After seeing this, Mackie has now decided to throw its own name into the mix, with a range of three USB condenser setups to choose from. The newest products to enter its Element series are the EM-91CU, Carbon, and Chromium desktop mics. All of which providing something to offer everyone in need of a plug-and-play recording setup. So far, these new offerings from Mackie are quite new still, and in the process of entering dealers. So head over to Mackie's website to learn more, and find out where you can pick one up for yourself.
Mackie EM-91CU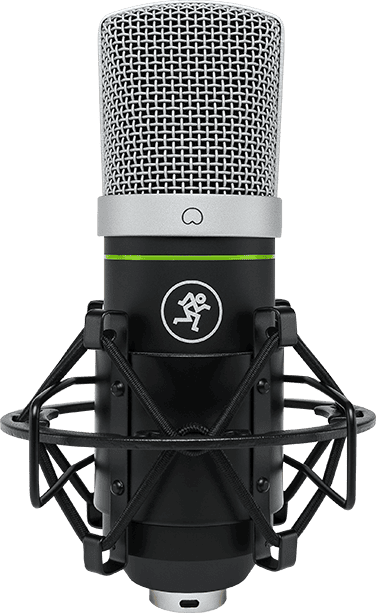 The first, most affordable offering in this new trio of Element products is the EM-91CU. Funny enough that this is the case, because of the three, this microphone looks the most like a traditional high-quality XLR large diaphragm condenser. However, the Mackie EM-91CU offers the most basic setup of the new USB series. It features only the ability to capture audio with a cardioid pattern, unlike the others which are more expansive. But at just $49.99, this is likely to be the best option for a streamer or somebody who doesn't need a whole lot of bells and whistles.
Mackie Carbon

Mackie's mid-range offering in the new Element series additions, is the 'Carbon' condenser. One of its most popular features already, is its ability to pick up signal in any of five polar patterns. This includes cardioid, figure-8, super-cardioid, omni, and stereo. Additionally, this makes Carbon the first USB microphone of its kind and quality across all companies to offer a super-cardioid pattern. Ideally, this microphone will be the best offering of the group for someone who needs more versatility in the microphones pickup patterns. But for the most part, already owns other preferred equipment necessary for a full recording rig. The Mackie Element takes a size-able leap up in price from the EM-91CU, and can be picked up for $149.99.
Mackie Chromium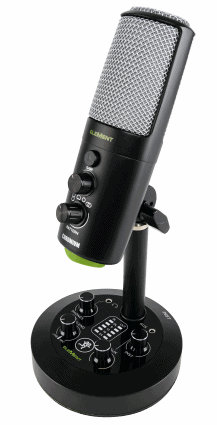 Finally, making an appearance as the top-tier USB microphone in the series, is the Mackie Chromium. In addition to the polar pattern versatility, this microphone also can serve as a full interface. It includes a loaded base, where you'll find even more controls such as headphone monitoring, independent gain controls and mutes, and a stereo 1/8″ aux input jack. At $199.99, this comes in as a fierce competitor to the likes of the Blue Yeti, offering more expansive features, at a lower price point.