Design -

8.5/10

Features -

9.5/10

Value -

9/10
The world of DAWs is changing. For decades, the likes of Pro Tools, Logic Pro, and Ableton have dominated the discussion when it comes the best DAWs. But over the past decade, serious competitors have risen to the challenge — and perhaps the most interesting of those is PreSonus' Studio One.
It's interesting for a few reasons. For starters, it's not a niche product. Some newer DAWs, like Bitwig, offer a fresh and interesting take on the DAW, but are likely to serve a more niche audience — while Studio One is built to seriously compete with Pro Tools and Logic. It's also interesting because those that do take the plunge and switch to Studio One tend to love it.
Now, Studio One is on its fifth version — Studio One 5 — and in fact, at the time of this writing, was recently updated to Studio One 5.2. Are you interested in taking the plunge, and adopting a new take on the classic DAW? Here are our thoughts on PreSonus Studio One 5.
The interface
If you've used Studio One 5 before, you'll know your way around the new version of the software. Its overall look and feel remains the same — but it has definitely gotten a bit of a facelift, along with a few new features that you'll notice right away. You'll still get the same Start, Song, and Project pages in Studio One Professional (not Studio One Artist). In the Start page, you'll create your song and the settings. The Song page is where you'll spend all your time recording and mixing. And, the Project page is where you can master you masterpiece.
There's a fourth page in Studio One 5 though — the Show page. This is where you can manage live performances. You'll get tools for displaying a setlist, the ability to rearrange your songs for the event, and the ability to tweak your setup for each song. That's pretty handy.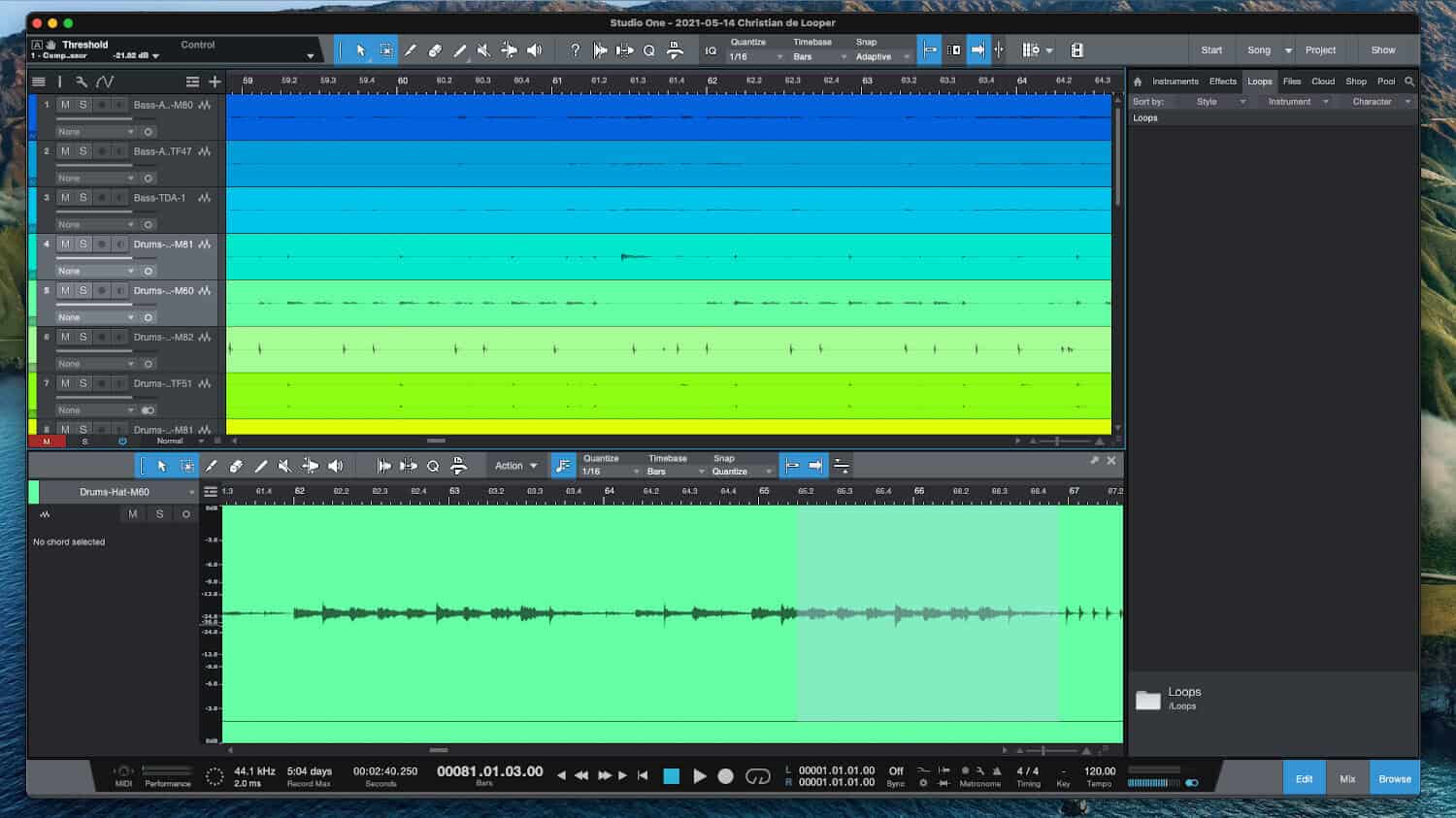 Of course, all of the features on offer by Studio One 5 make for an incredibly powerful DAW — but there is a drawback. PreSonus struggles a little to make the interface approachable. For professionals, this isn't a problem — if you have an understanding of the lingo and what the tools do, you'll have no problem flying around the software. But if you're new to recording and mixing, there's a lot you'll need to ignore until you're a little more familiar with the basics. Thankfully, you can hide many sections in Studio One to make that learning process easier.
If you do want to dive in to all the tools at your disposal, however, there's a lot that's new. You'll get new Clip Gain Envelopes, for example, which let you control the gain of a specific audio clip. And, in the latest version of the software, Studio One 5.2, you can create multiple versions of a clip — so if you, for example, use Melodyne to create a tunes version, you can still access the original quickly and easily and without having to create multiple tracks. Aux tracks can also now accept input from external audio sources, without the need for an extra associated track. There are tools for recalling mixer settings too. For example, you can capture a snapshot of an entire mixer, and recall those snapshots later, including limiting the parameters you may want to use for the recall.
Score editing
Perhaps the biggest update to the now mature DAW is the addition of a new score editor, which leverages PreSonus' experience with the much-loved Notion composition software, and is an incredibly powerful tool. Using the score editor, you can store multiple tracks of MIDI information in a standard score, plus you can manually edit notes, rests, and so on.
Studio One 5 makes it relatively easy to enter new notes in your score too. You can individually add notes of different values using a MIDI keyboard, without having to play through your piece in real-time, or if you do prefer to record in real-time you can do that too — and edit any errors or changes after the fact.
Studio One 5.2 continues to refine the new notation tools. For example, the feature now supports drum notation and guitar tablature, making it even more useful for a much wider audience. And, since Studio One 5.1, you've been able to print scores directly from Studio One, meaning you're not forced to export it to Notion.
There's also actual integration with Notion itself, though I didn't have a copy of Notion to test this feature out. It basically allows you to create sheets for your session musicians, meaning you can get to the recording and mixing portion quicker. It's a handy touch, and helps cement that Studio One 5 is a solid choice for larger studios too. You can also get both Studio One 5 and Notion as part of PreSonus Sphere, PreSonus' new subscription service, which also offers access to PreSonus' large community, members-only events, and access to instructional material about PreSonus' products.
Refining the basics
Not everyone will care about the improved score editing tools in Studio One 5 — but thankfully there are some pretty handy updates to the DAW for everyone else too.
Most of these are minor tweaks that make a standard workflow a little more intuitive, and make it a little easier in day-to-day use. For example, you can save scenes with different effects and settings to recall later. You can also draw in gain envelopes, instead of having to use automation.
Studio One 5's built-in effects have gotten some love too. They've gotten a basic visual refresh, plus they offer improved performance and audio quality too. You'll get side-chain inputs on dynamic plugins, and plugins with a filter option allow you to have the filter added to the sidechain input too. I really like PreSonus' stock plugins — they're truly world-class. While you may still want your preferred third-party plugins for specific sounds and the familiarity of tools that you've always used, you could conceivably complete a high-quality mix using only built-in plugins. This means that you don't necessarily need to shell out a lot of cash to get started in mixing. It's a similar approach to Logic Pro, which also emphasizes high-quality built-in plugins.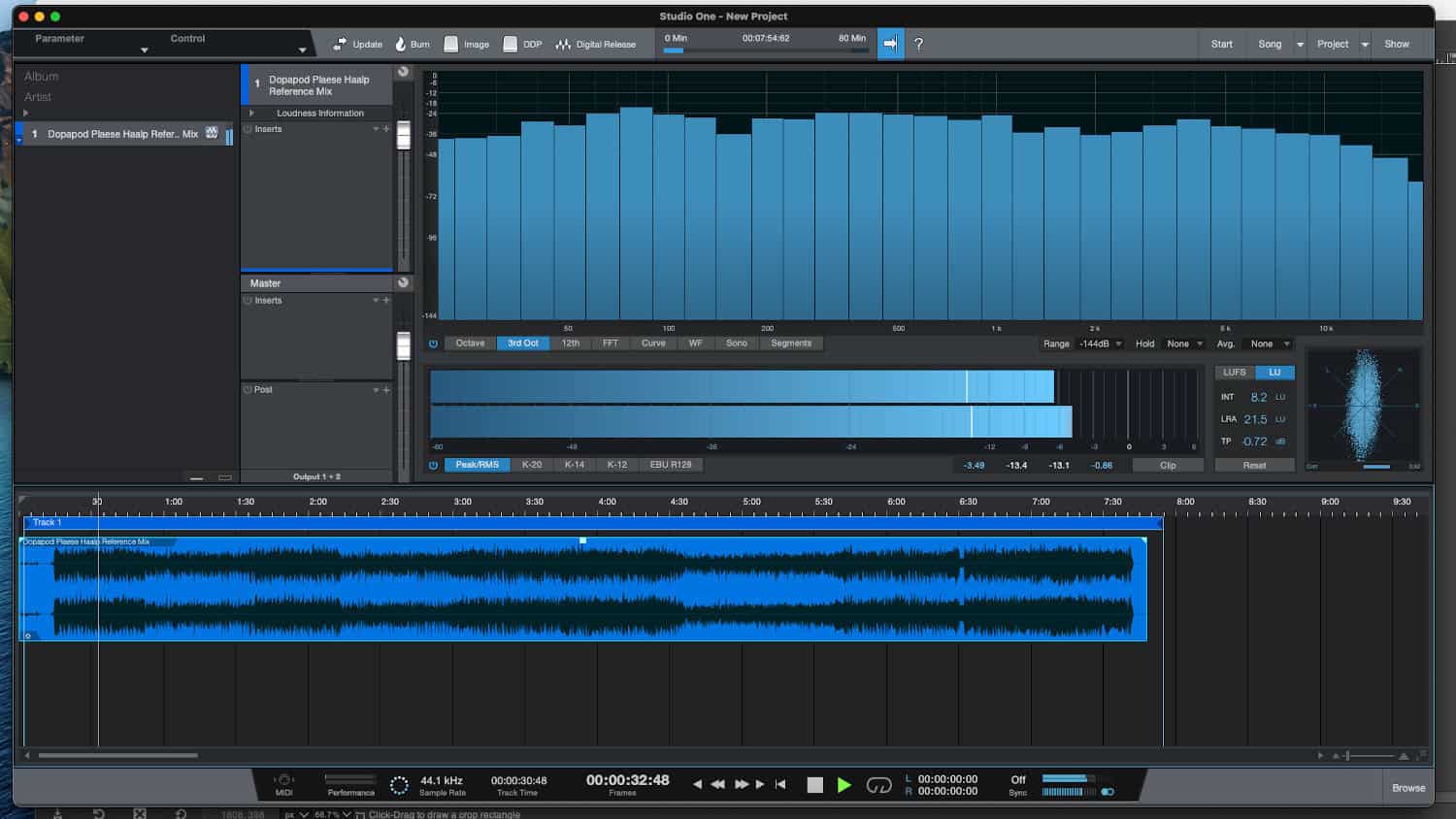 The instruments in Studio one 5 haven't gotten as much love as the effects, but that's not a huge deal — the instruments that were already available are still pretty good. In some situations, you may want to turn to third-party instruments, but again, for most situations the built in instruments will do the tricks.
What about Studio One 5 Artist?
For this review, we focused solely on Studio One 5 Professional — so we can't really speak to first-hand knowledge of using Studio One 5 Artist. Based on information from PreSonus' website, however, we can say that it looks like a great DAW for the price. Studio One Artist doesn't offer features like Notion integration, nor will you get the Project and Show pages — so if you like the ideal of those mastering and live performance tools, you need to shell out the cash for Studio One 5 Professional. For a full rundown of the differences in features, check out PreSonus' website — but rest assured that for basic song recording and mixing, Studio One 5 Artist should still do the trick.
Conclusions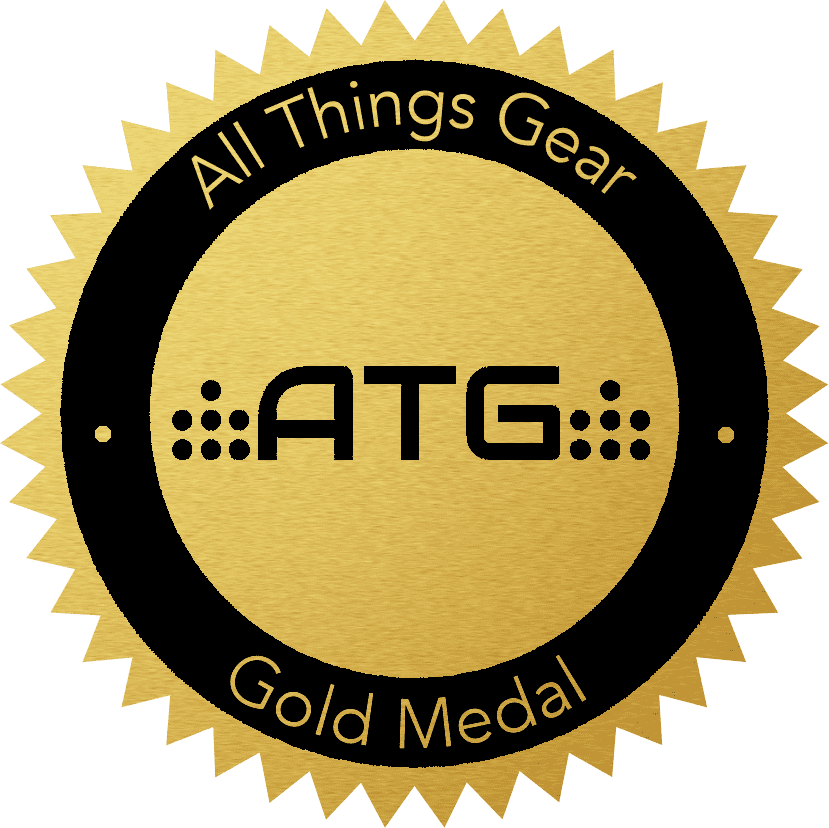 Despite the fact that it was released all the way back in 2009, it's easy to still think about Studio One as the new kid on the block. Part of that has to do with the fact that it took PreSonus a few years to give it the features and tools that you would expect from a mature DAW.
But we're well and truly there. Studio One has been mature and comprehensive for a while now, but if you still had any doubts, you can dispel your doubts now — Studio One is a full-featured, professional-tier DAW, and Studio One 5 not only helps cement that, but at least in some areas, puts it head and shoulders above the competition.
Now, that doesn't necessarily mean it's the DAW for you. Unfortunately, industry standards and a lack of cross-compatibility in the DAW world mean that some will still prefer to stick with the likes of Pro Tools, and to a lesser extent, Logic Pro. But anyone that doesn't feel locked in to an ecosystem should give PreSonus Studio One a look — it's well worth the price of admission. Because of this, we're awarding the DAW the All Things Gear Gold Medal.
You can get PreSonus Studio One 5 as standalone software, or as part of the new PreSonus Sphere subscription service, which is available for $14.95 per month, or $164.95 per year if you pay for a year upfront.