Now that the second day of Believe in Music Week, the virtual NAMM 2021 conference is here, we are happy to see the first big plugin release to come from this event. The release in question comes from the heavy-hitters at PreSonus. Today, the company announced a brand new series of vintage-inspired plugins called the Analog Effects Collection. Included in this collection are a set of five modulation, time-based and dynamics processors that will provide a classic warmth to your tracks. All of the members in the Analog Effects Collection cost just $19.95 individually, or can be purchased as a package for $79.95. Here's the full lineup of the plugins available in this package.
Analog Delay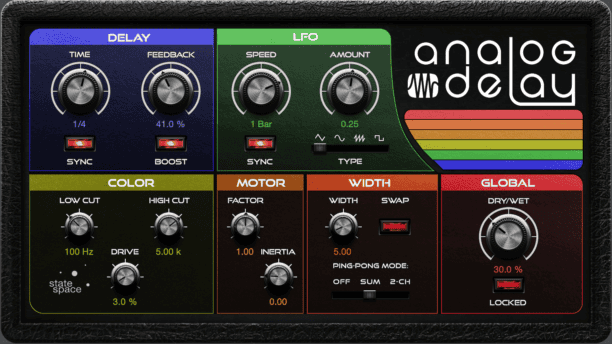 The first plugin from PreSonus's new set is simply called Analog Delay. Inspired by an old analog BBD delay known for its ability to create a warm sound ranging from subtle modulation to spirals down a psychedelic rabbit hole. Additionally, it features a State-Space Modeled Drive control to add some analog grit to any track.
Analog Chorus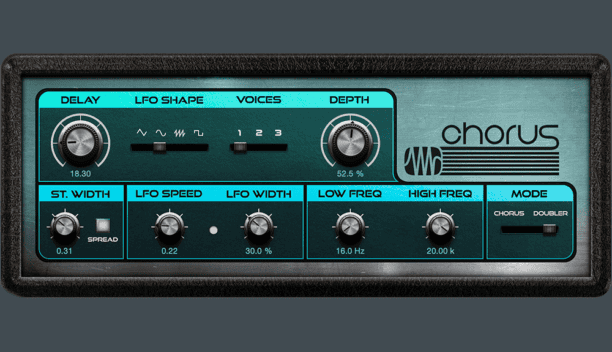 Next in line is PreSonus's Analog Chorus. This is a one-to-three voice chorus processor with an optional LFO delay time modulation, as well as stereo width control. As a result, users can effectively achieve a wide range of effect results from this seemingly simple piece of software.
Red Light Distortion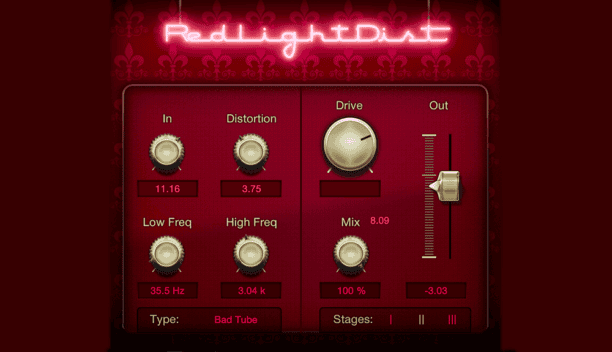 Red Light Distortion is the company's latest analog distortion emulator. It offers six selectable distortion modes to choose from. Additionally, two EQ controls are provided as well as a mix control and independent drive and distortion controls. All together, these make up a perfect way to craft your ideal vintage distortion.
Rotor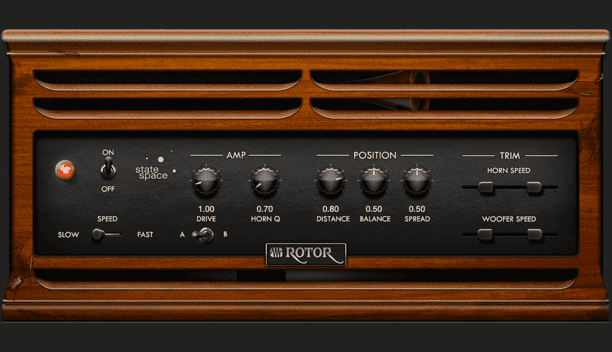 The penultimate plugin of the Analog Effects Collection is Rotor. Named just as it sounds, this effect features a rotory speaker emulation, simulating the sound of a tube-powered amp. Within its design, PreSonus made it sound as if the high-mid horns and bass woofer act independently of each other.
TriComp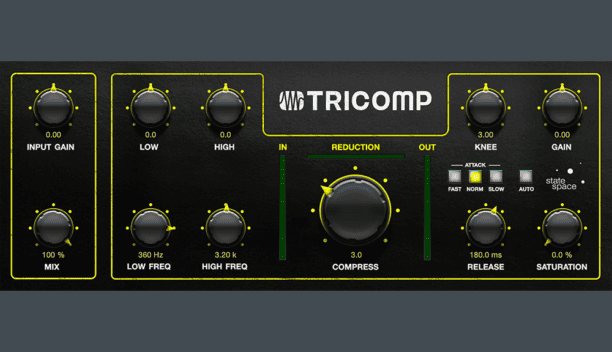 Finally, we come to the last member of the Analog Effects Collection — Tricomp. PreSonus created Tricomp to act as a three-band compressor plugin with automatic threshold and ratio settings for ease of use. This also includes a relative control for the low and high bands, with switchable attack and release controls for extra clarity or punch.