Hardware compressors are just as important now as they have always been, even with breakthroughs in the quality of plug-ins. No one can deny the weight and presence that they give to a signal whether they are used on the front end or during mixing and mastering. These are the best budget hardware compressors available today.
Why Choose a Hardware Compressor? 
With the amazing improvements of digital audio over the last few years why go with a hardware compressor at all? While it's true compressor plug-ins can do some amazing things, there are a few reasons why you might want to have a few pieces of hardware compressors at your disposal.
You can get a bigger, more in-your-face sound by using some tasteful hardware compression during tracking. You don't need much, as you want to leave most of the dynamics intact for mixing. This can be much more effective than using "input effect plug-ins" (or whatever your DAW of choice calls it).
FMR RNC 1773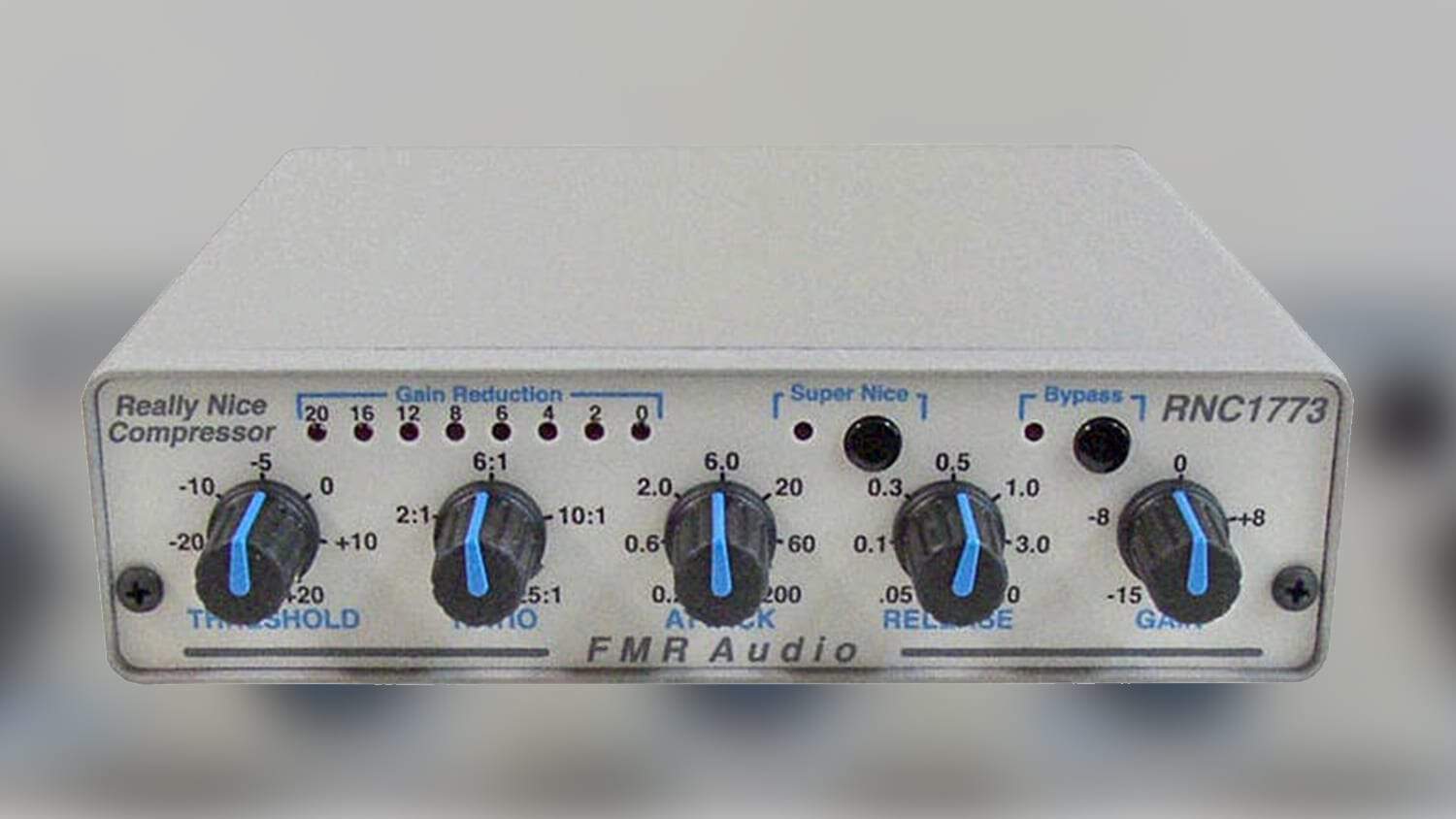 By far the smallest hardware stereo compressor you'll find, the RNC is simple and operates in two modes – normal and SuperNice. SuperNice mode is an innovative idea, using cascading compression to reduce artifacts in the compressed signal. The attack times are fast, making it great on drum overheads and stereo room mics. And you can easily integrate it with your setup via ¼" inputs/outputs and a side-chain insert. Even at larger gain reduction levels the RNC lends an airy type of compression that doesn't sacrifice the high end.
KlarkTeknik 1176-KT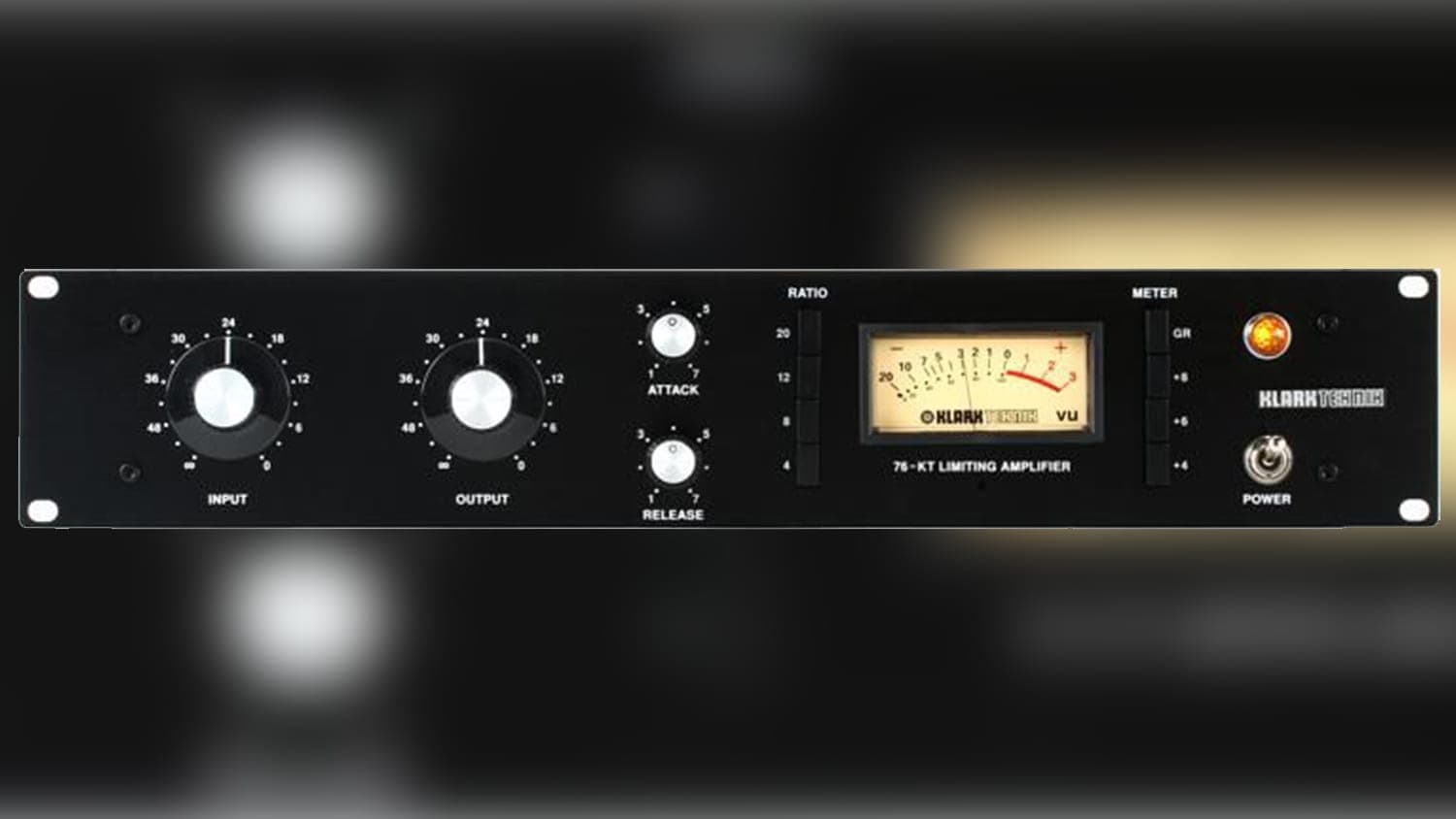 The classic FET compression of an 1176 is ubiquitous in the music world, and there might not be a better take on it at a lower price point than this offering from KlarkTeknik. Aesthetically it's identical to a standard 1176 and offers all of the controls and ratios (including the famous all-buttons-in). High-quality Midas transformers help to maintain a professional sound at a budget price point.
Buy now:
Amazon
ART Pro VLA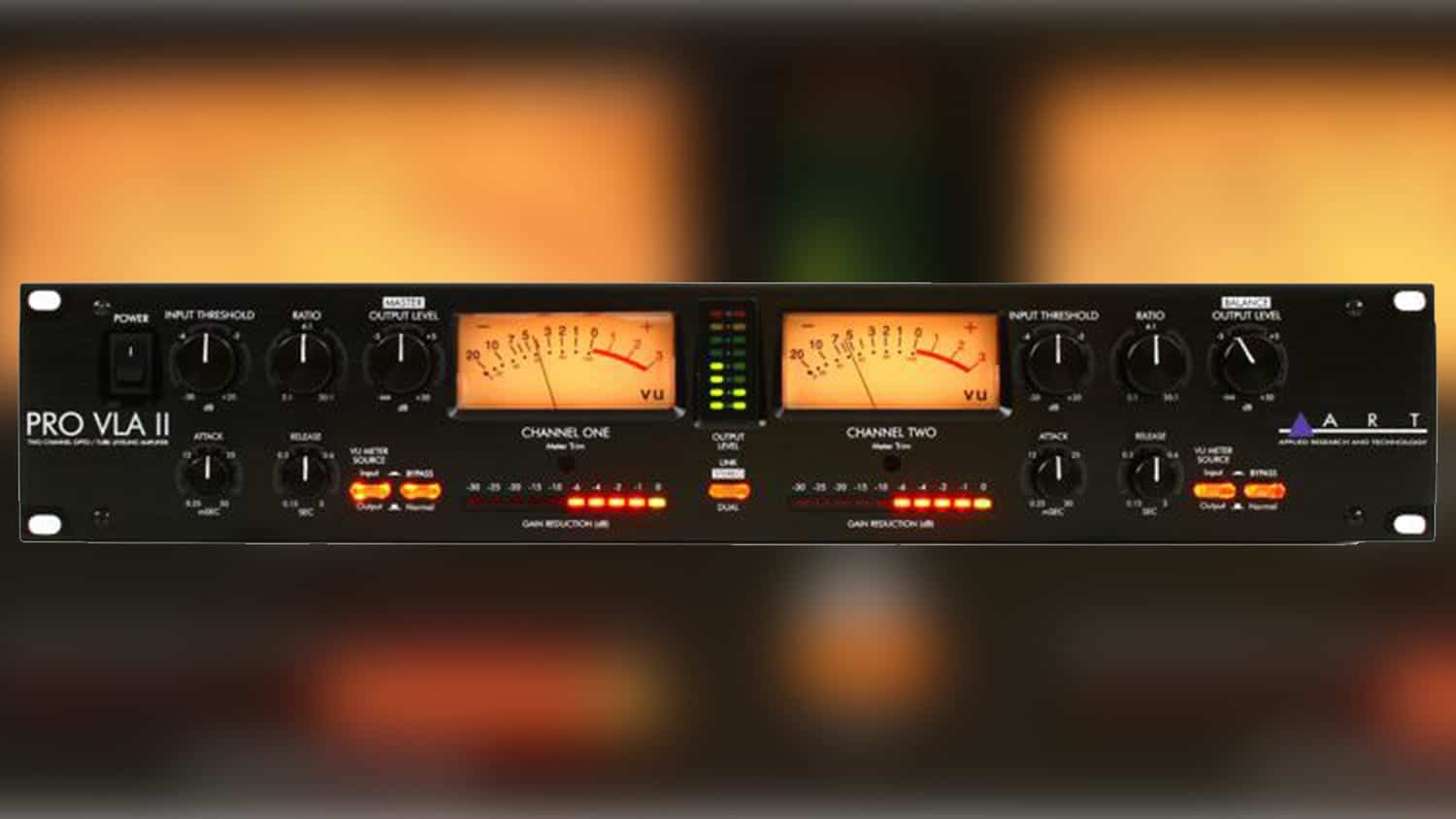 The natural, transparent style of compression given by units like the famous LA2A are a great complement to any recording setup. The Pro VLA is a tube compressor that offers this type of compression/leveling at a budget price point. Its two channels offer more specific control over the signal than other similar compressors including attack, release, ratio, and threshold. It can be used in mono or stereo, making it useful in any recording, mixing, or mastering situation. 
Buy now:
Amazon | Guitar Center | Musician's Friend
Golden Age Project COMP-54 MKII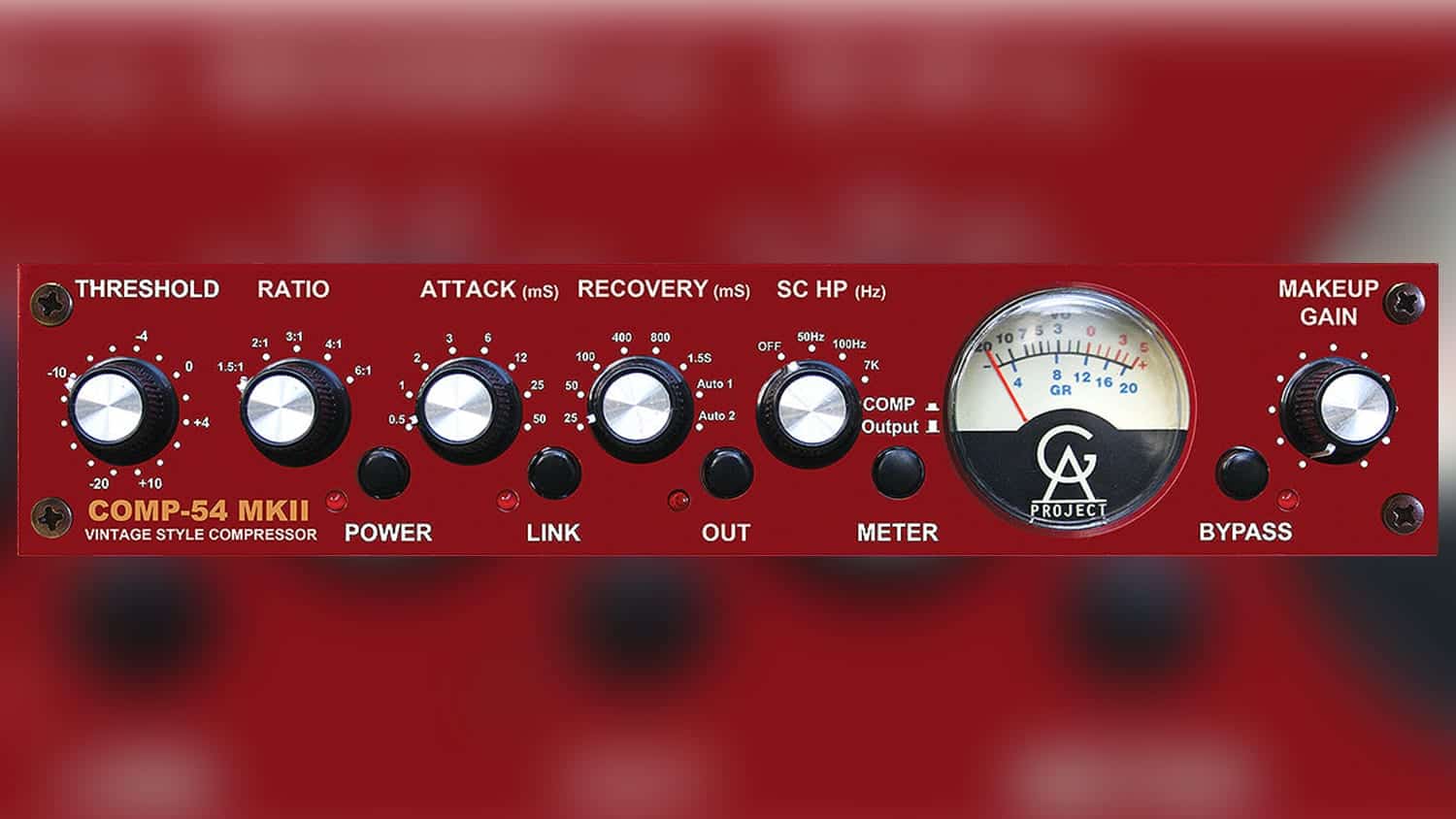 GAP's lineup features a number of budget, Neve-inspired units and the COMP-54 is their take on the viby vintage compressor from the classic manufacturer. It's got the big four of controls – ratio, threshold, attack, and release, and the high-pass side-chain filter can be set at 50Hz, 100Hz, or 7kHz. There is also the ability to link two units for stereo applications, and a VU meter that can read gain reduction or output. All of this comes in an ergonomic half rack unit that is desktop-friendly or can fit nicely into your rack.
Buy now:
Guitar Center | Musician's Friend
Fredenstein Audio V.A.S. Compressor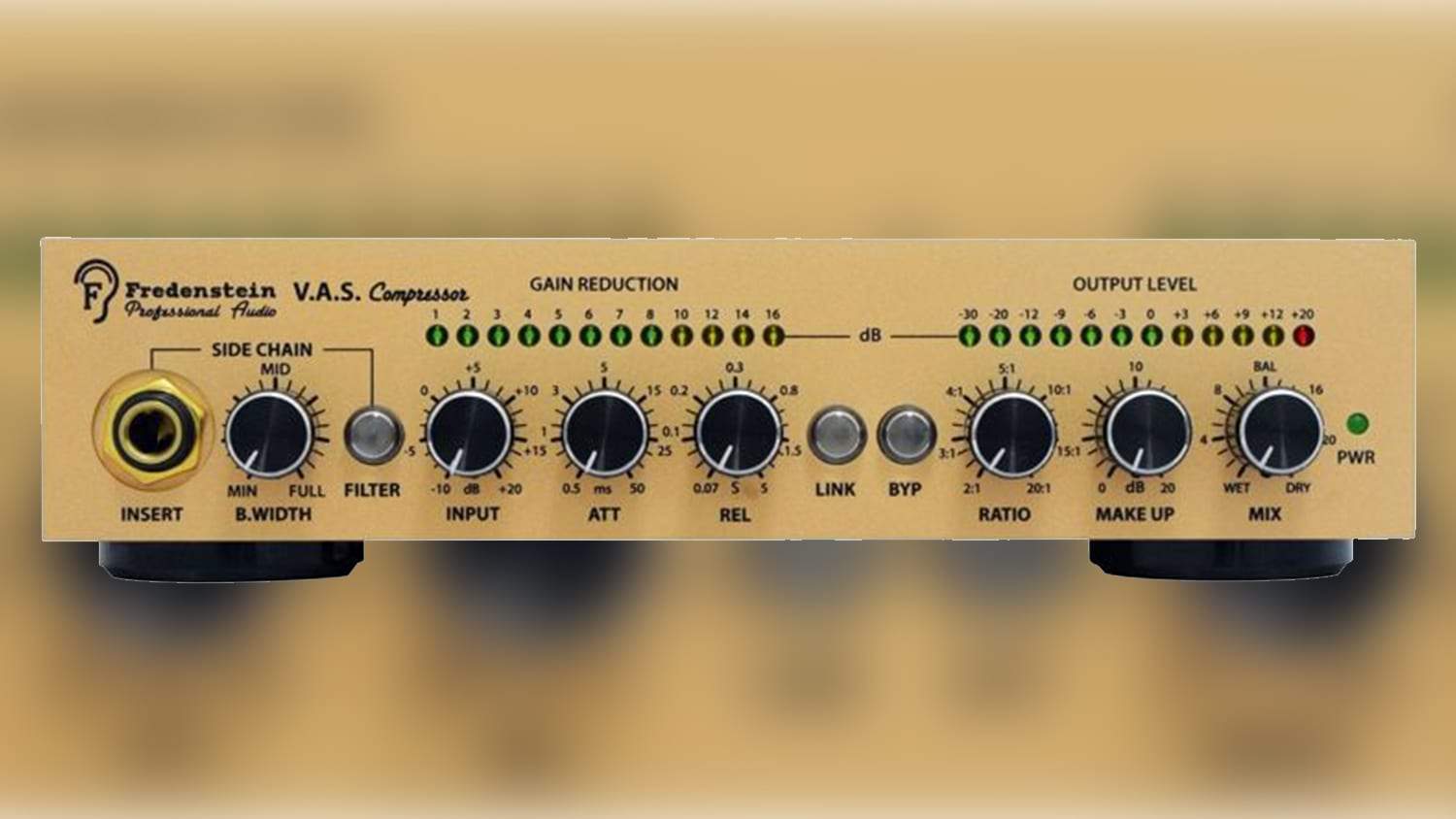 This desktop hardware piece in Fredenstein's lineup is another unit based on their OPA2 op-amp. It lends a robust, linear response to the signal. The basis for its sound comes from a steel core output transformer. And the dynamic range can travel from subtle compression to extreme limiting.
The V.A.S. can also save on routing with a mix control for dialing in parallel compression. Perhaps the coolest feature is the two level meters can monitor gain reduction and output simultaneously. The side-chain input filter allows for use with many applications, and the unit can be linked for buss and stereo work.
Buy now:
Guitar Center | Musician's Friend
Black Lion Audio Bluey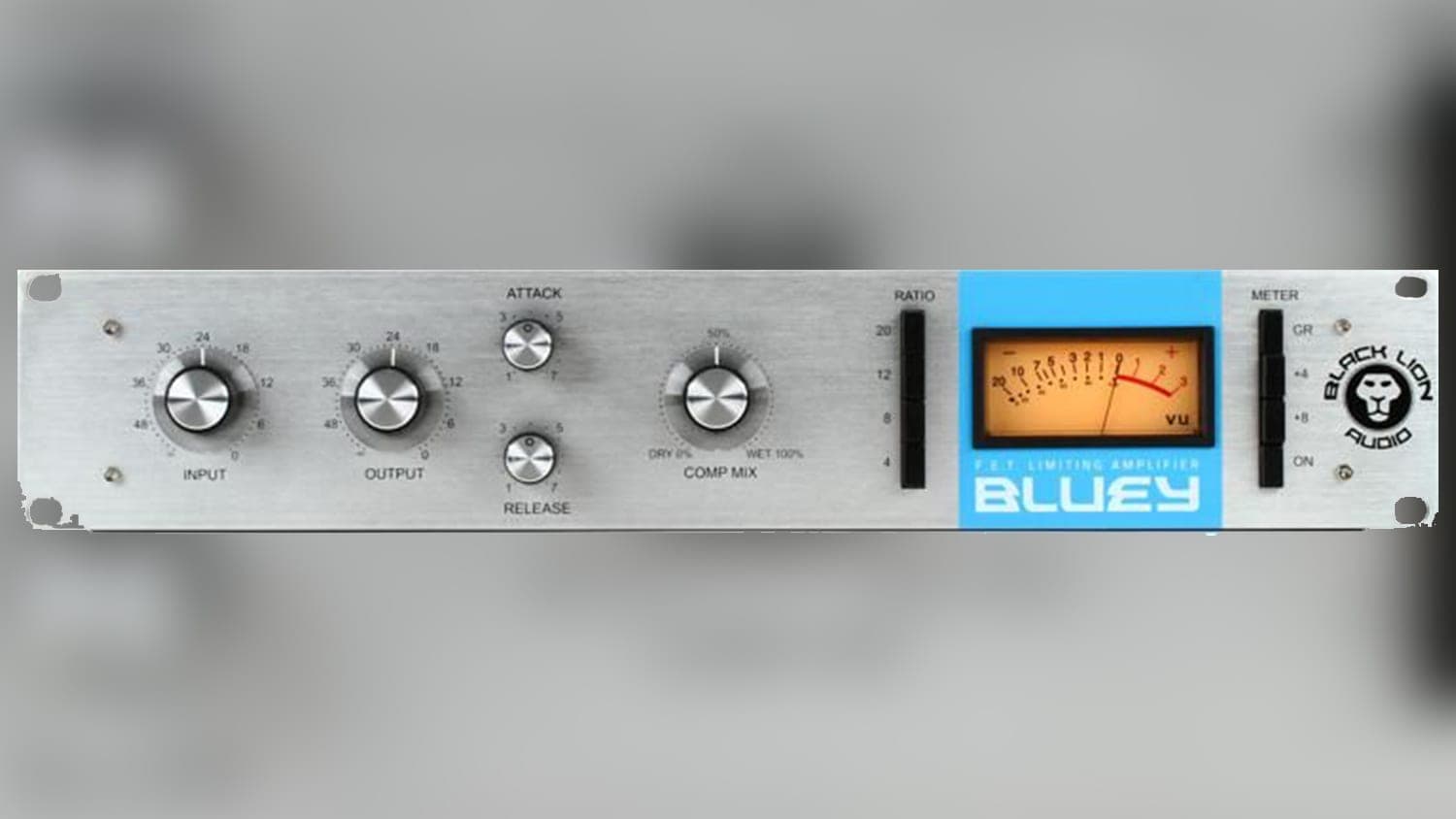 The price of the Bluey is on the high side of the "budget" category, but this one is too unique to leave out. Based on famous mix engineer Chris Lord Alge's highly modified blue stripe 1176, Black Lion makes this rare sound accessible to you. The familiar controls are there, and unlike the original, there is a blend knob for achieving parallel compression without having to set up extra routing. It is also linkable for using on busses and stereo sources.
Buy now:
Guitar Center | Sam Ash | Musician's Friend
GAP Comp-3A Jr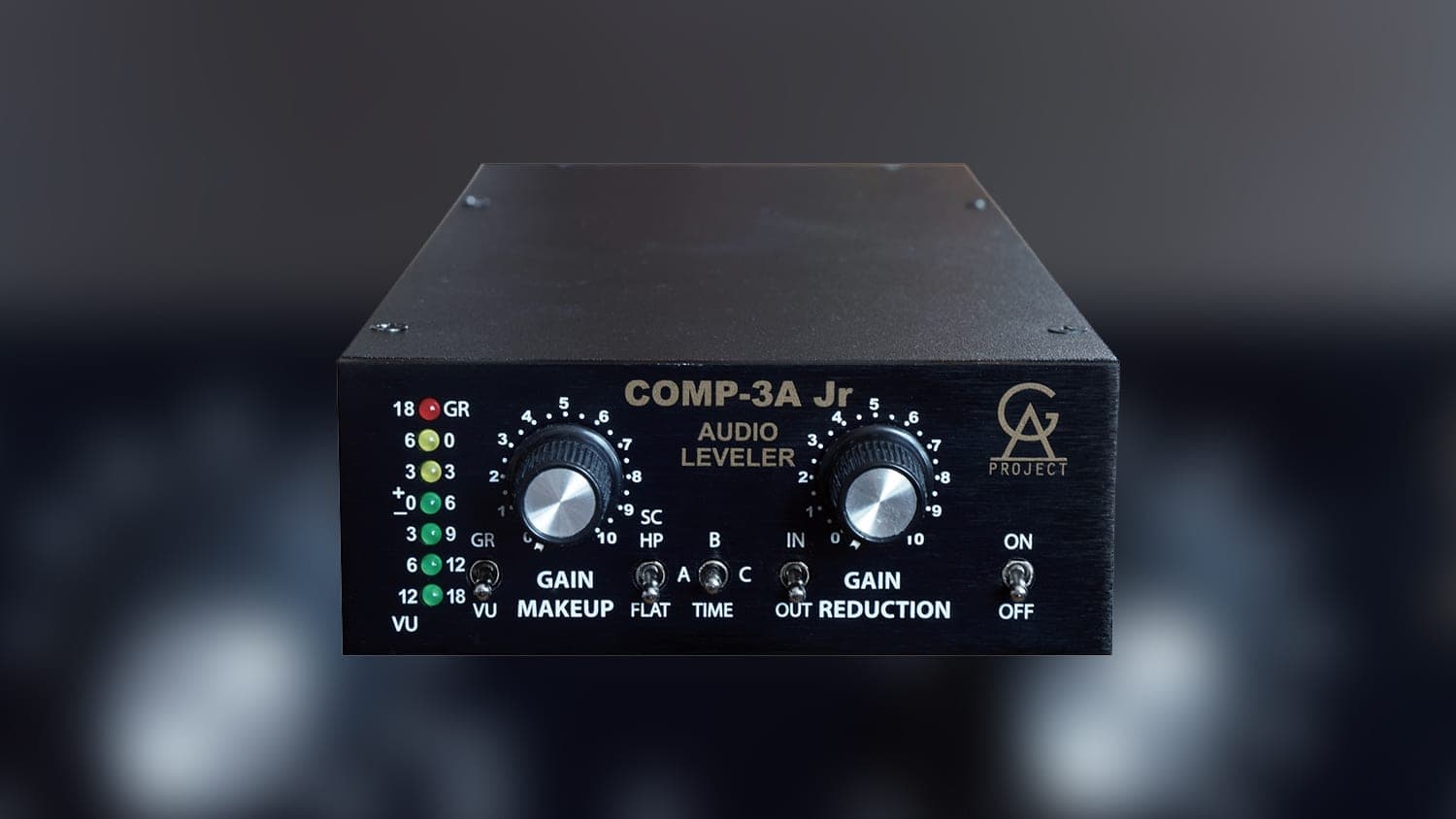 Though it's been around since 1969, the LA-3A is one of the lesser known compressors out there, but its effect on guitars and vocals is legendary. This reimagined version takes on the sound and discrete circuitry of the classic model in a tiny ¼ space rack unit. The transformer-based topology delivers the warm optical compression sound you would expect from a Neve design. There is a three-position time switch to select between different attack and release times, and if you're feeling adventurous you can alternate the time speed of some of the positions via internal controls.
Buy now:
Amazon | Guitar Center | Musician's Friend