Just like the tonewoods used for bodies and fretboards, there are a variety that are used in the construction of guitar necks. From single wood design to complementary selections for both the neck and fretboard, each has their own sonic signature and aesthetic. So no matter what style you play you'll have no trouble finding the perfect fit for your needs. This guide to guitar neck tonewoods takes you through what makes each option unique, and will hopefully give you a better idea of what to look for to satisfy the sound you're chasing.
Single or Multiple Wood Design?
There is definitely something to be said for using single woods in guitar manufacturing. Some feel that due to the holistic idea of making the instrument from a single piece of wood that there is a better overall resonance than if it were comprised of multiple pieces. Still, there are others who feel that using multiple types of wood increases tonal and structural integrity. While this article is intended to cover only the guitar tonewoods used in neck design, you can find a guide to fretboard tonewoods here.
Rosewood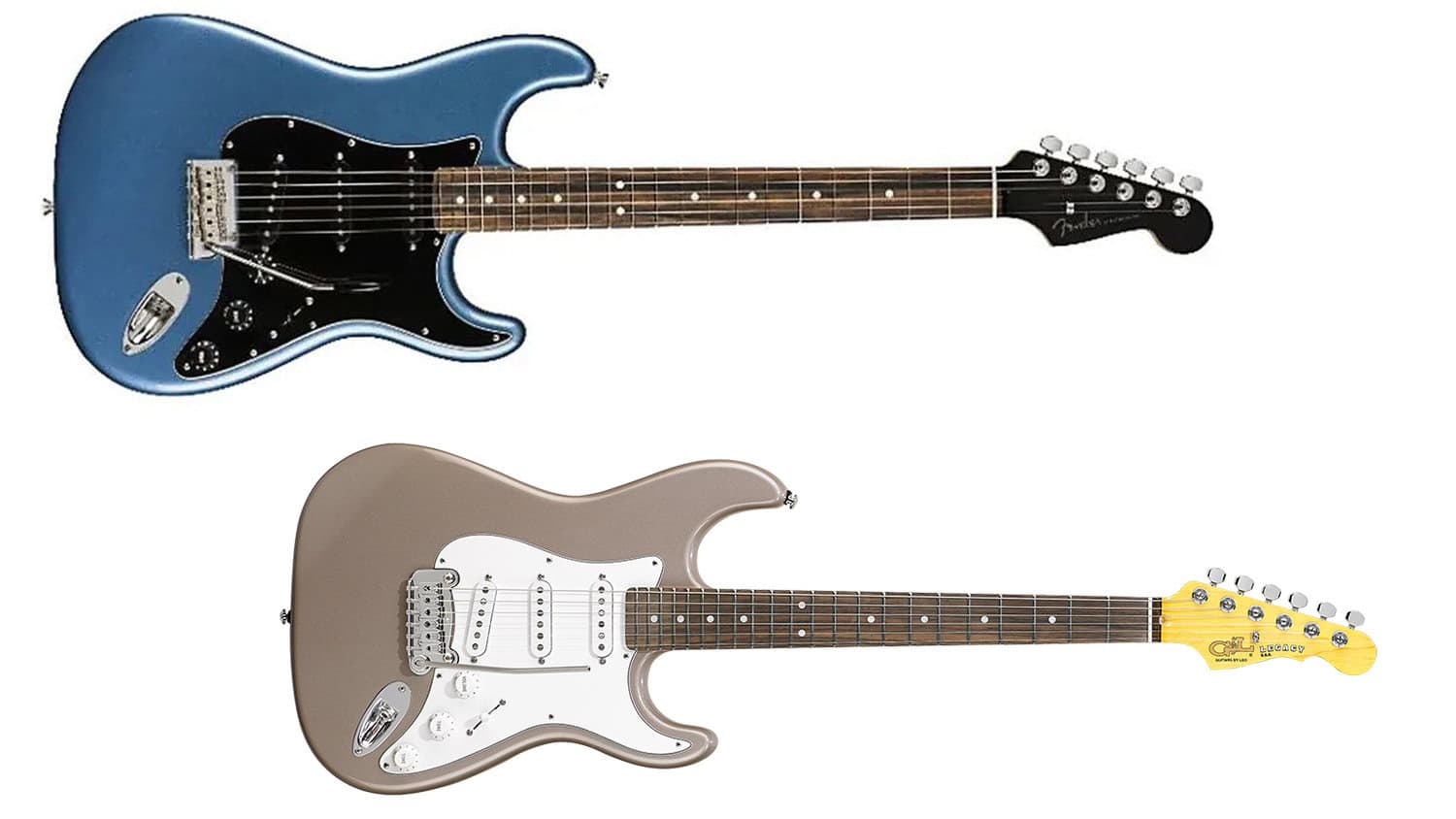 Rosewood is one of the warmest guitar tonewoods, and while it is mostly used for fretboards it can make up the entire neck. It has solid sustain, good fundamental emphasis, and a smoothed high end. It balances out the high frequencies with great midrange overtones and works well with pretty much every other type of wood. Guitars with an all rosewood neck and fretboard are not very common, but well worth the craftsmanship it takes to produce.
Buy the Fender American Professional Stratocaster:
Guitar Center | Sam Ash | Musician's Friend
Buy the G&L Fullerton Deluxe Legacy:
Guitar Center | Musician's Friend
Mahogany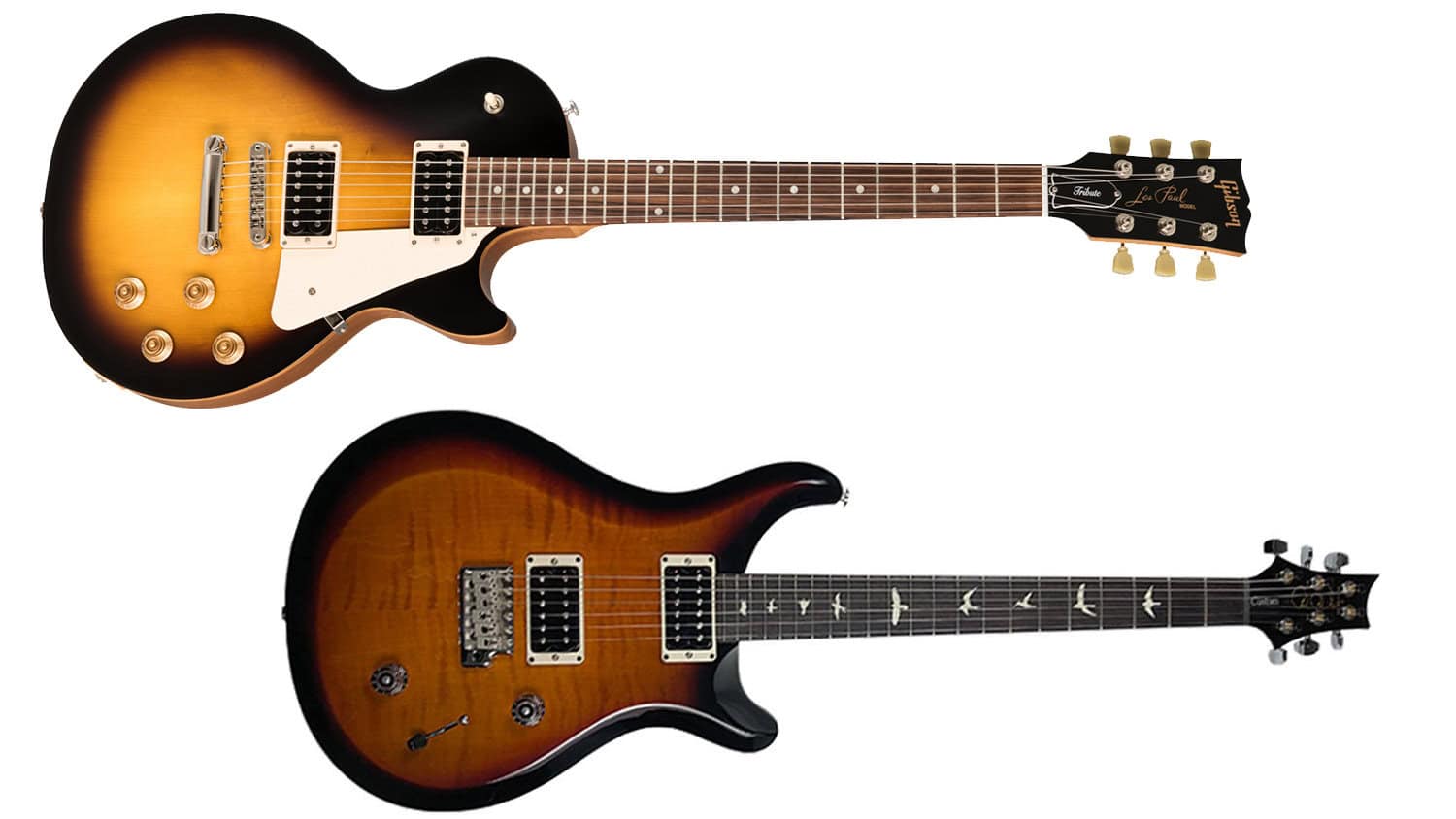 Another of the guitar tonewoods that is very much on the warm side, mahogany is stable – both tonally and structurally. It is very dense and difficult to warp, and seems to only get better with age (and why some late 50s Les Pauls go for such a high price). The porous nature of the wood itself helps to absorb string vibration, adding a subtle compression to the attack and high end.
Buy the Gibson Les Paul Studio Tribute:
Guitar Center | Sam Ash
Buy the Paul Reed Smith S2 Custom 22:
Amazon | Guitar Center | Sam Ash | Musician's Friend
Maple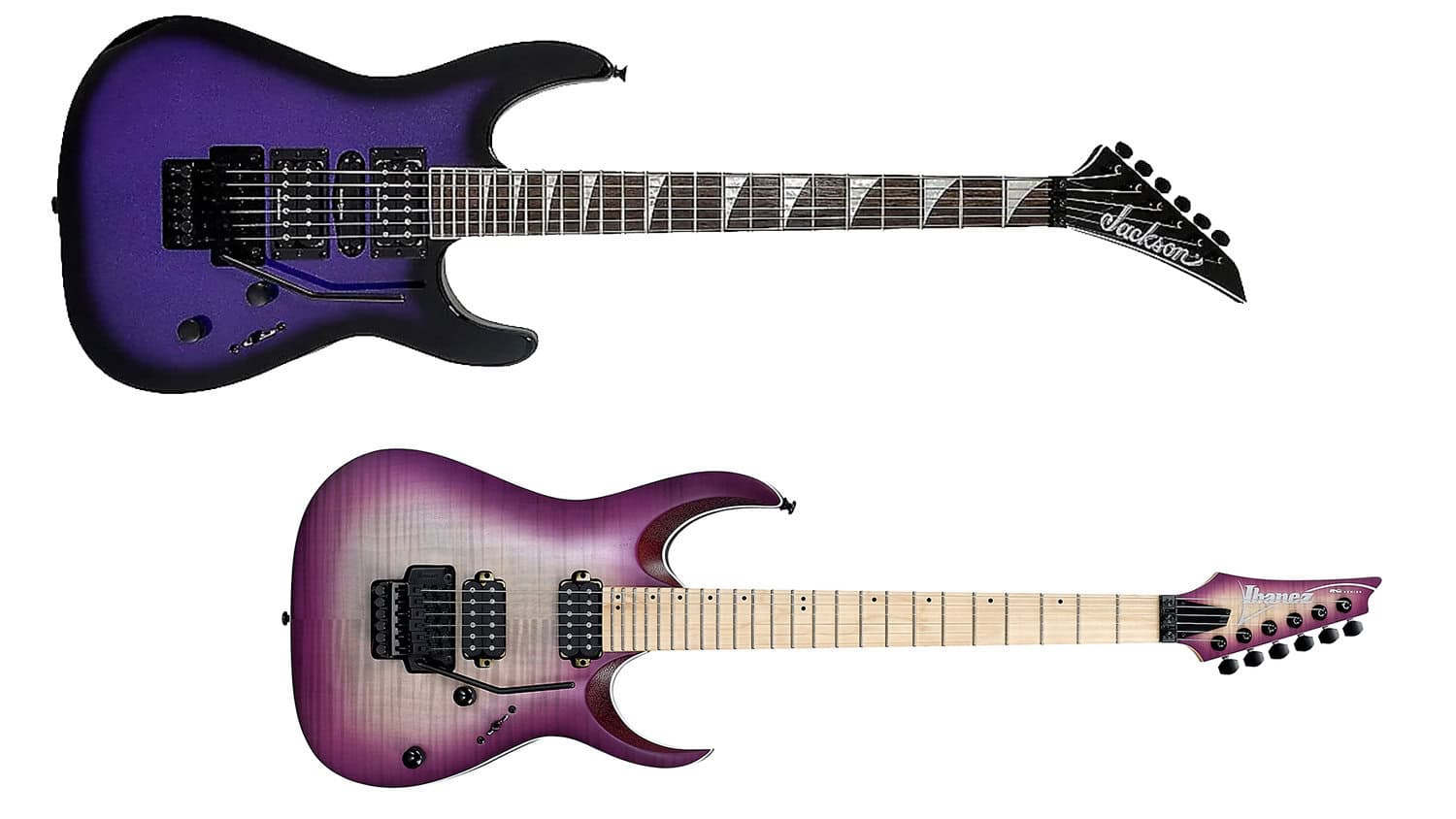 Maple is the most common type of neck wood, whether used by itself or paired with another fretboard wood. It is dense and strong with great sustain, and there is a cut to it that works really well in a mix. The midrange is snappy and the wood overall responds well to picking attack and dynamics. It also ages well, standing up to environmental changes. Fender pretty much standardized the maple neck, but all manufacturers offer models that use it, from Gibson to Ibanez to Paul Reed Smith. There are a number of types and cuts of maple that all contribute their own sonic and aesthetic characteristics.
Buy the Jackson X Series Soloist SL5X:
Guitar Center | Sam Ash | Musician's Friend
Buy the Ibanez RGAR42MFMT:
Amazon | Musician's Friend
Koa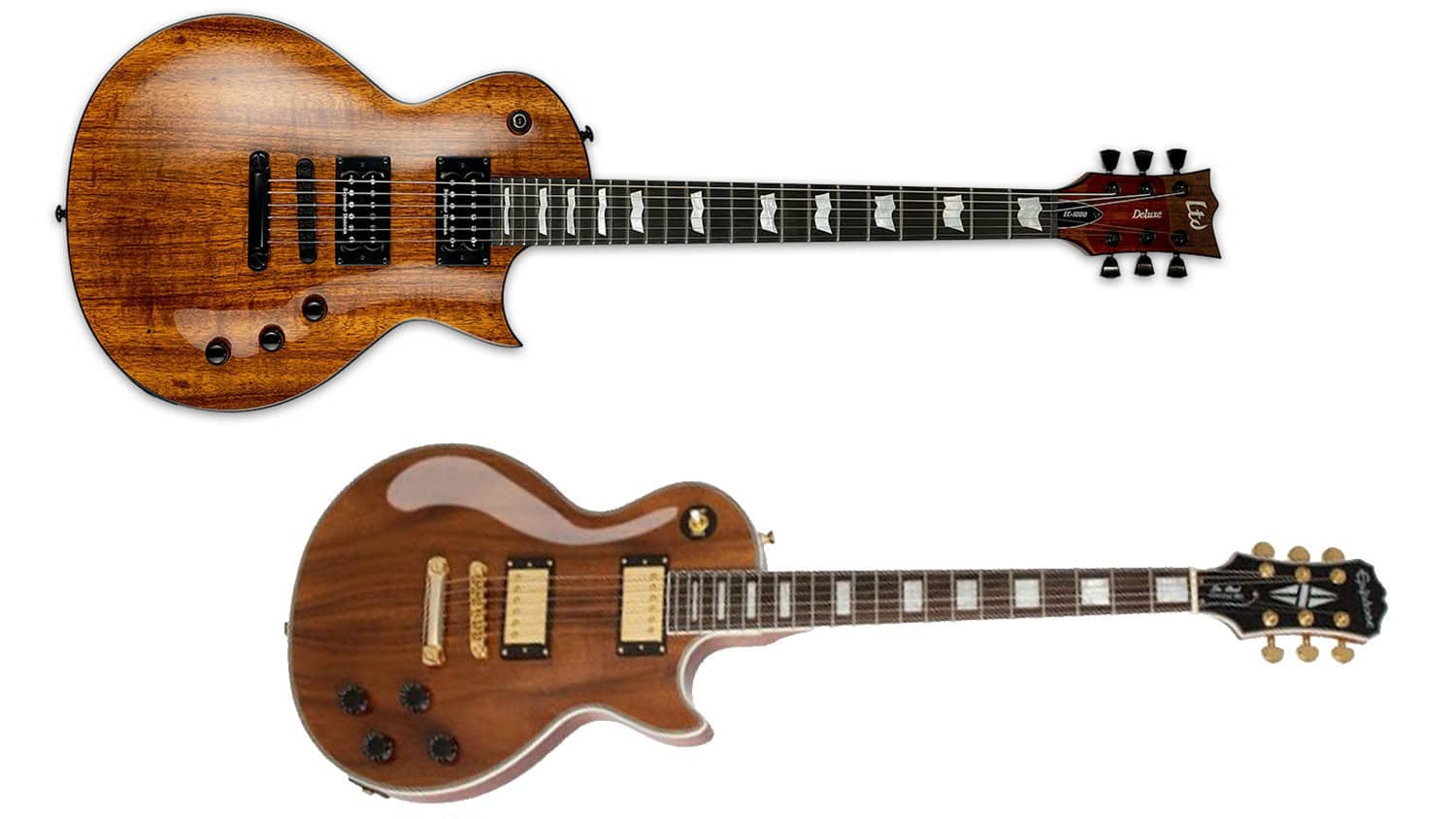 Hailing from the Hawaiian Islands, Koa is dense, strong, and visually beautiful. Tonally it finds itself somewhere between the immediacy of maple and the roundness mahogany. It's balanced and has a sweetness in the top end and pairs well with other tonewoods – especially ebony and pau ferro. It is difficult to source, so it's not cheap, but the unique tonality it provides is worth checking out.
Buy the ESP EC-1000 Koa:
Guitar Center | Musician's Friend
Buy the Epiphone Les Paul Custom Pro Koa:
Guitar Center
Wenge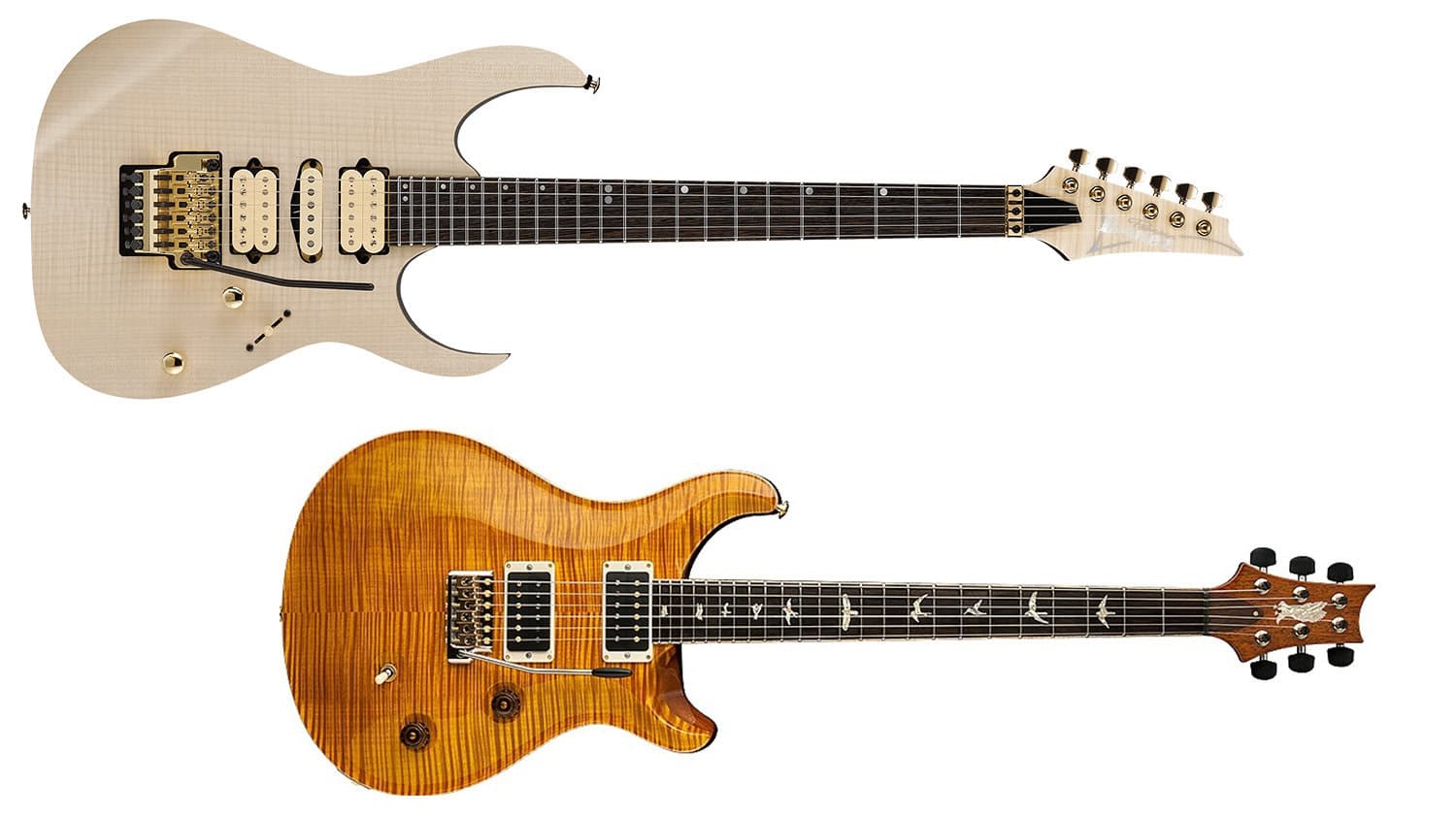 Wenge is one of the strongest guitar tonewoods. It's got a great low end and low midrange response and due to the striping patterns of the wood itself has good fundamental overtone resonance. Since it's on the warmer side, it pairs well with a brighter fretboard wood – like maple or ebony. It is more commonly used as a neck material, but fretboards can be formed with it. It's most often used in boutique bass guitars but is becoming more popular in the guitar world. Due to its weight, it can cause next dive – so watch out for that. It is also difficult to work with, which can drive the prices up.
Buy the Paul Reed Smith Private Stock Custom 24:
Guitar Center | Musician's Friend