Making sure you have the right guitar for your needs is only one part of the equation. After buying a guitar, you may also want to invest in some accessories to keep your guitar cared for, clean, and great-sounding.
There are a number of accessories we recommend guitarists look into buying. Here's a rundown of the top 10 accessories we think every guitarist needs.
Tuner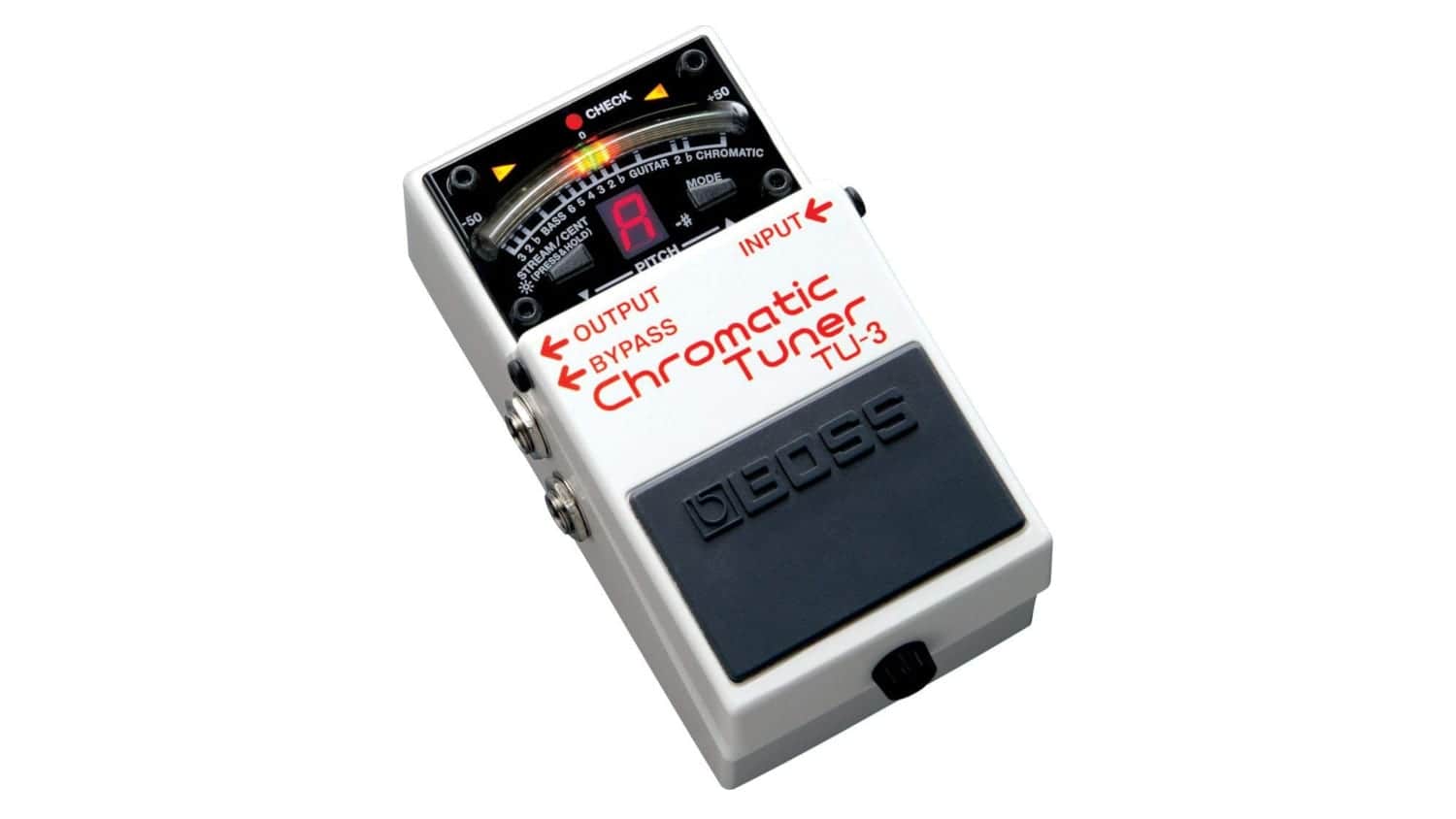 Let's face it — no matter how good you think your ear is, there are still plenty of situations in which a tuner might come in handy. Foe example, you might not be able to hear your strings in a loud bar or concert hall. Or, you might simply want to double-check your tuning to make sure your guitar sounds as great as it possibly can. Tuners come in a range of different forms — including a clip-on tuner that you can connect to your guitar's headstock (also often called a headstock tuner), a tuner that you can plug your guitar into, and a pedal that offers quick and easy access during a gig. We actually think all the different forms of tuner can come in handy at different times, so it may well be worth buying one of each — but if you have to get one, a basic plug-in tuner will do the job just fine.
So what about models? Well, if you want a clip-on tuner, the D'Addario NS Micro Tuner is a great way to go. If you'd prefer a plug-in tuner, you can't go wrong with the Korg TM60BK, which has a built-in metronome. Last but not least, for a pedal tuner, the classic Boss TU-3 is the industry standard, and a great choice.
Buy here:
D'Addario NS Micro Tuner | Kong TM60BK | Boss TU-3
Case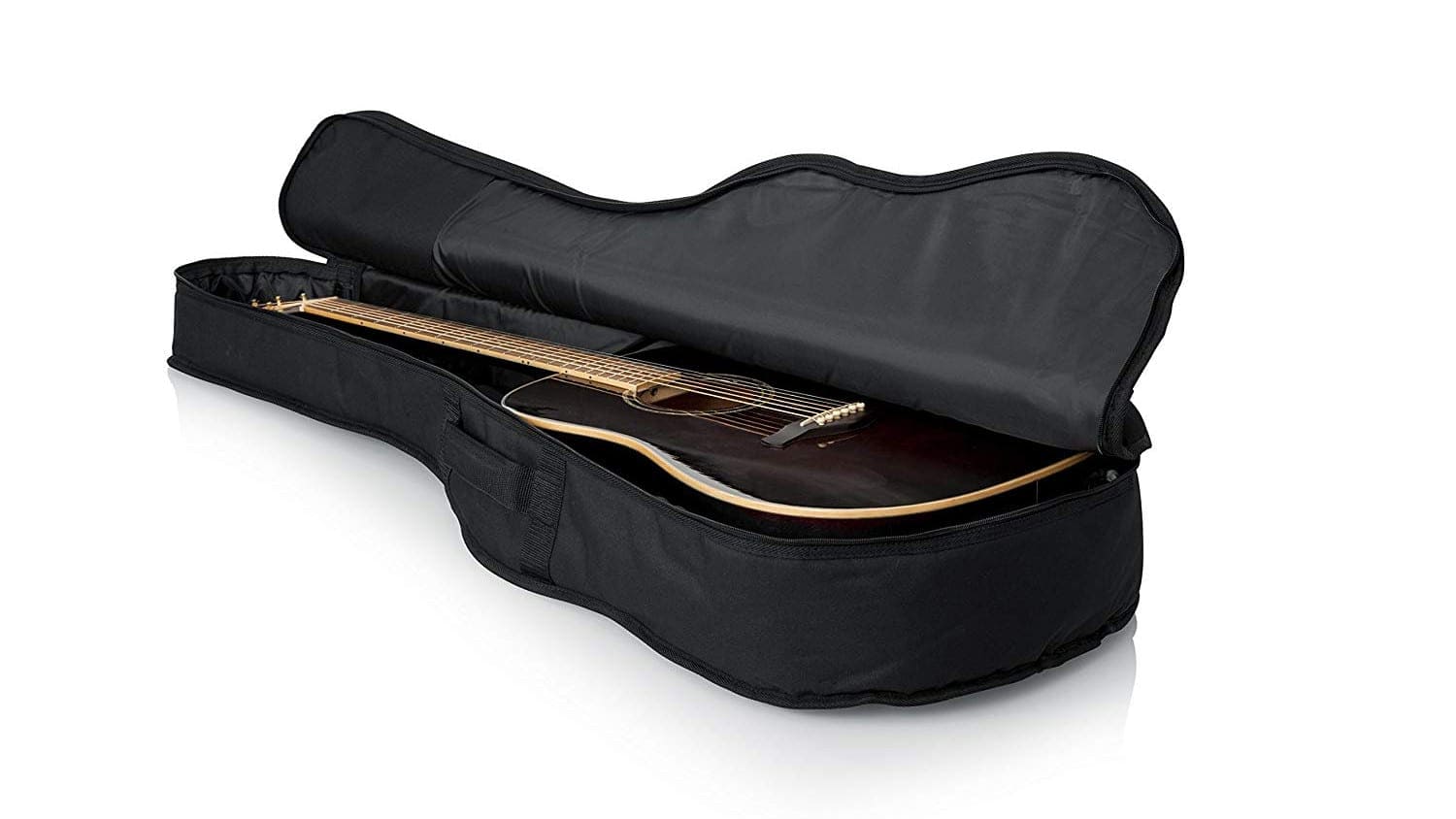 If you plan to take your guitar on the road — or simply want to store it safely — then it's worth investing in a decent case. That's true whether you have an acoustic or electric guitar. Of course, there are a few different types of cases out there. Here's a rundown of them.
Soft case (gig bag)
A soft case, often called a gig bag, is the cheapest and lightest case, but the trade-off is that it doesn't offer quite as much protection as a hard case. Soft cases are great for those that want something to protect their guitar from scratches and who want to carry their guitar on their back — but if you plan on traveling a lot with your guitar, or want to protect it even more, we recommend looking into a hard case. Model-wise, for acoustic guitars, we think the Fender FE620, which boasts rubber bumpers and plenty of storage space, is great for electric guitars, while the Gator GBE-DREAD is a great choice for acoustic guitars. Keep in mind that you may need to double-check that your guitar fits in these cases, especially the acoustic guitar case which is designed for dreadnought-style guitars.
Buy here:
Fender FE620 | Gator GBEE-DREAD
Hard case
If you really want to protect your guitar from all the different bumps and scratches that could come your way, then a hard case is really the way to go. Hard cases can offer a range of different features, including things like a lock, space for accessories like a tuner, and more. The only problem is, it can sometimes be tough to recommend guitar hard cases, as hard cases are often built for specific models. Still, we can recommend brands — and we recommend Gator.
Buy Gator guitar hard cases on Amazon
Maintenance kit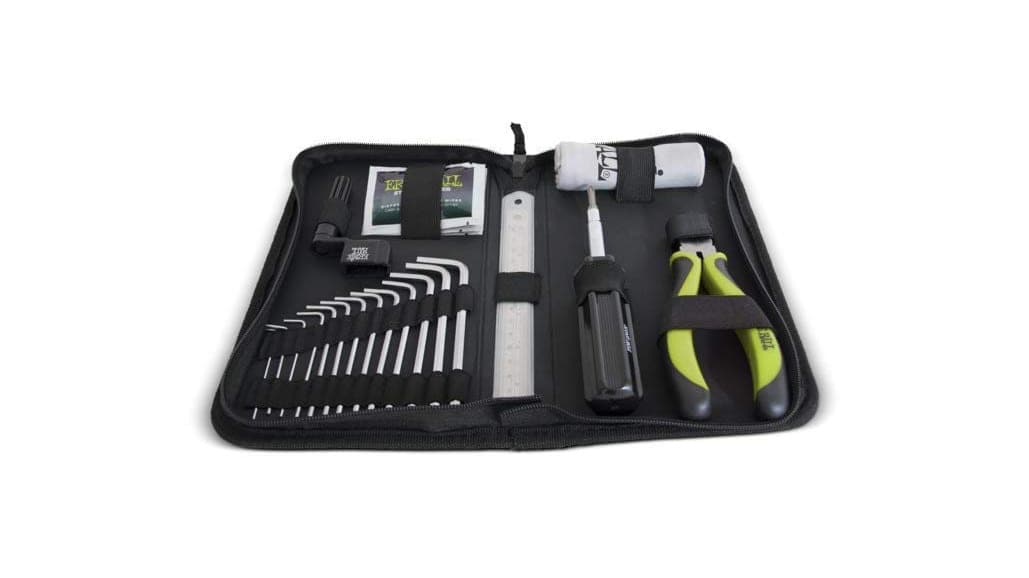 You could take excellent care of your guitar, but that doesn't mean it will escape injury free forever. In case you do end up having to make a quick repair, it's worth having a decent guitar maintenance kit, which will include the tools required for things like quick string changes, set ups, cleaning, and more.
For those looking for a guitar maintenance kit, we recommend buying the Ernie Ball Musician's Tool Kit, which comes with all the tools you'll need for day-to-day maintenance.
Buy the Ernie Ball Musician's Tool Kit on Amazon
Extra strings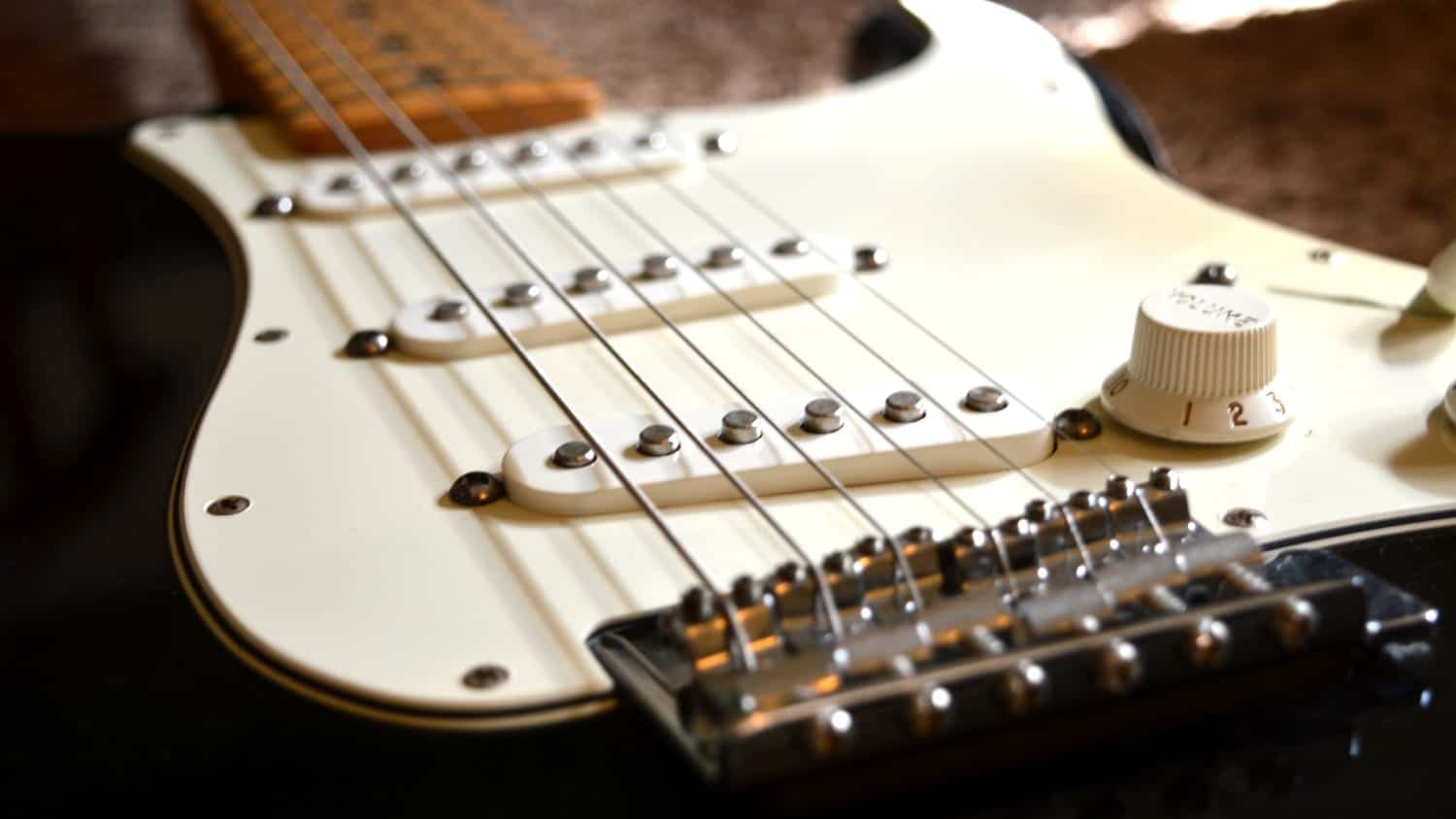 There should always room for extra strings in your gig bag. After all, you never know when you're going to break one, and you don't want to be caught without a spare when that happens. Thankfully, strings aren't overly expensive or hard to come by. The strings you get will largely depend on whether you play an acoustic or electric guitar, and even then different types will yield different sound quality and different feels. In fact, we've dedicated an entire guide to buying electric guitar strings, and another dedicated to buying acoustic guitar strings.
Looking for fast recommendations? We think the Elixir 80/20 Bronze strings for acoustic guitarists, and the Fender Super Bullets for electric guitarists. Having said that, if you're new to buying strings we also recommend checking out those guides we mentioned and figuring out which ones are right for your needs.
Buy here:
Elixer 80/20 Bronze | Fender Super Bullets
Guitar stand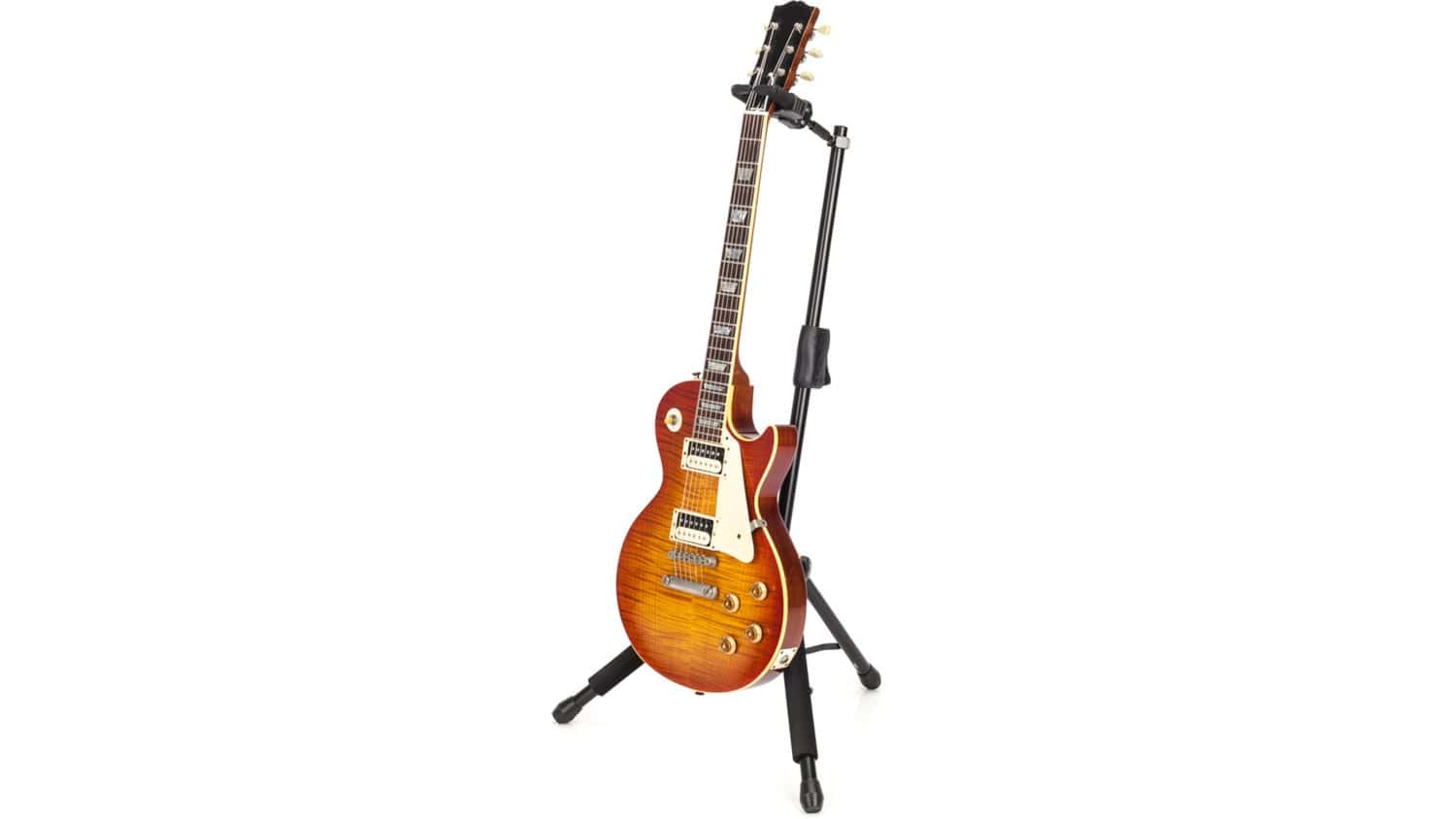 A good guitar stand can be seriously helpful for quick and easy access to your guitar, both on stage and when you're at home. There are dozens of options out there for guitar stands, and some are better than others.
So which guitar stand do we recommend? If you want something sturdy and well-built yet relatively light, then the Hercules GS415B may well be the stand for you. The stand offers a range of great features, including a folding neck that makes it easy to carry. It's slightly more expensive than some other guitar stands, but we think that money is well-worth paying.
Buy the Hercules GS455B guitar stand here
Strap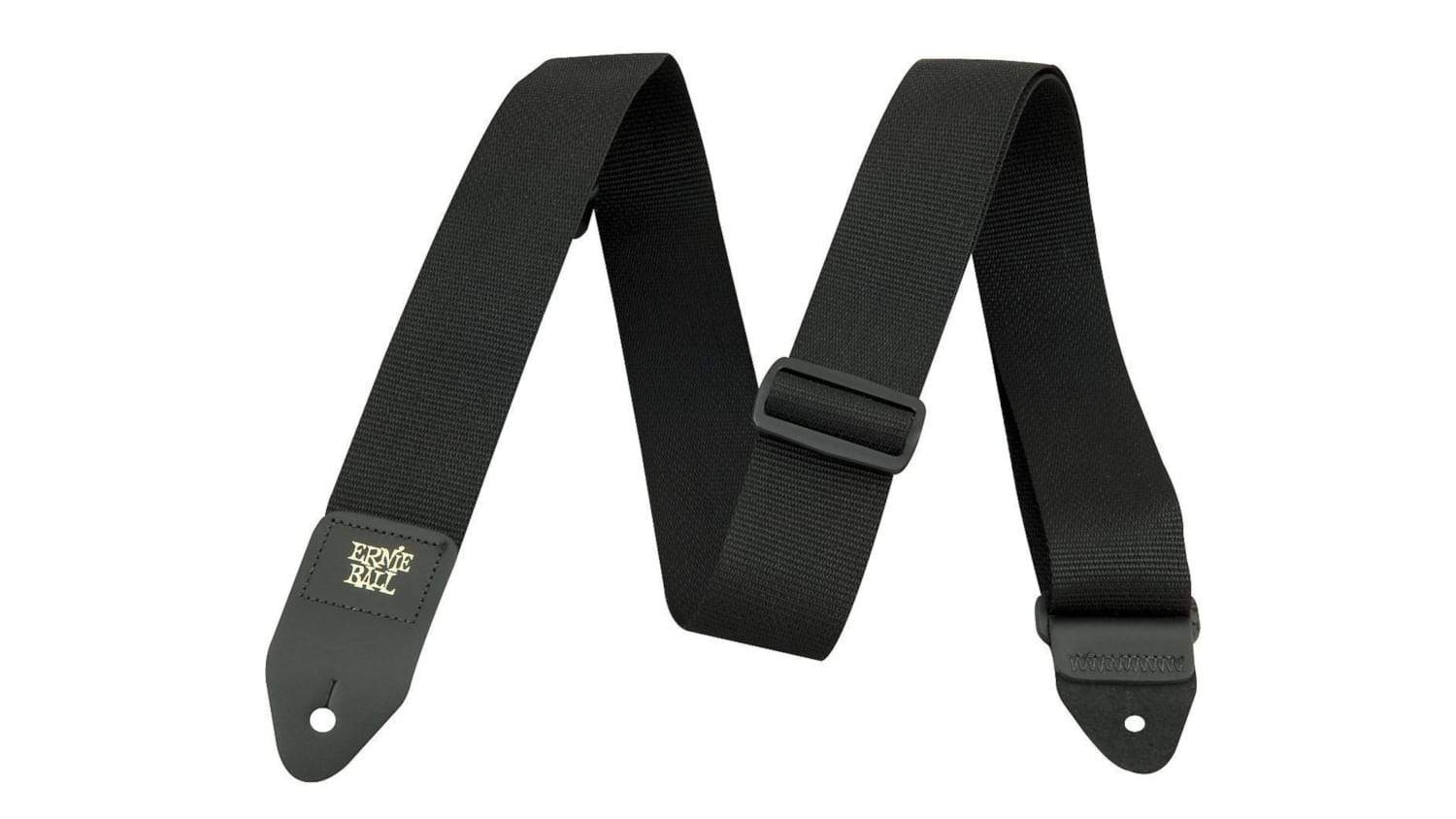 Plan on playing your guitar on stage or want to at least pretend that you're on stage? A good strap will come in handy. A great guitar strap is sturdy and comfortable. While you could pay a lot of money on a fancy strap with an interesting design, for those simply looking for a reliable strap they can depend on, we recommend the Ernie Ball Polypro guitar strap. It's inexpensive yet well-built, and should last quite some time — plus it comes in a range of different colors.
Buy the Ernie Ball Polypro guitar strap here
Capo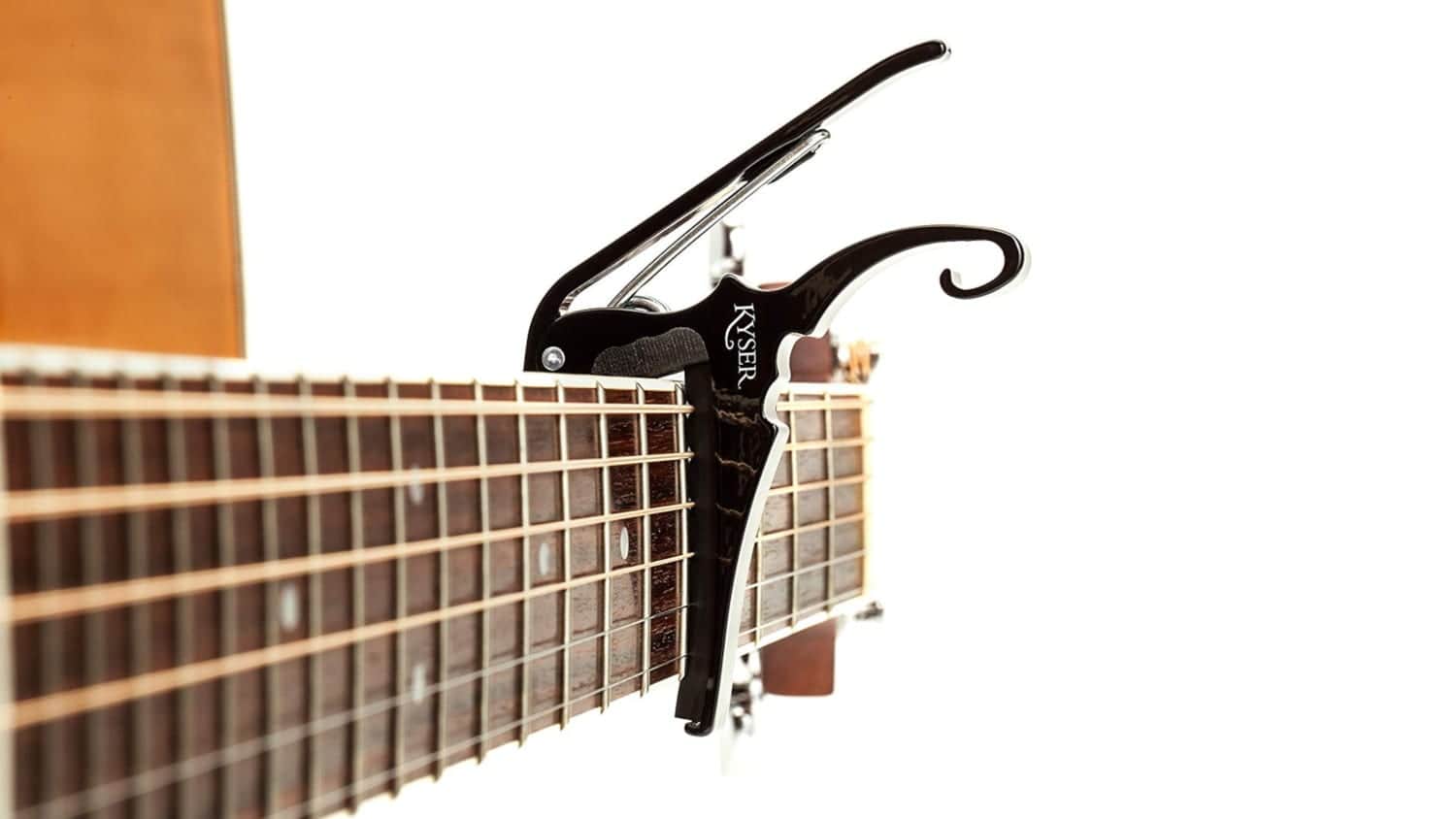 A capo is another accessory that's always handy to have in your guitar case. After all, you never know when that singer is going to ask if you can take things up a few steps, and if you're not comfortable transposing on the go, then a capo can be gig-saving. Capos don't need to bee expensive — they just need to be reliably and firm. It's important to keep in mind, however, that different guitars might need different capos. For steel-string acoustic guitars, however, we recommend the Kyser Quick-Change capo, while electric guitarists should go for the Shubb Deluxe Series GC-30E capo.
Buy here:
Kyser Quick Change | Schubb Deluxe GC-30E
A decent cable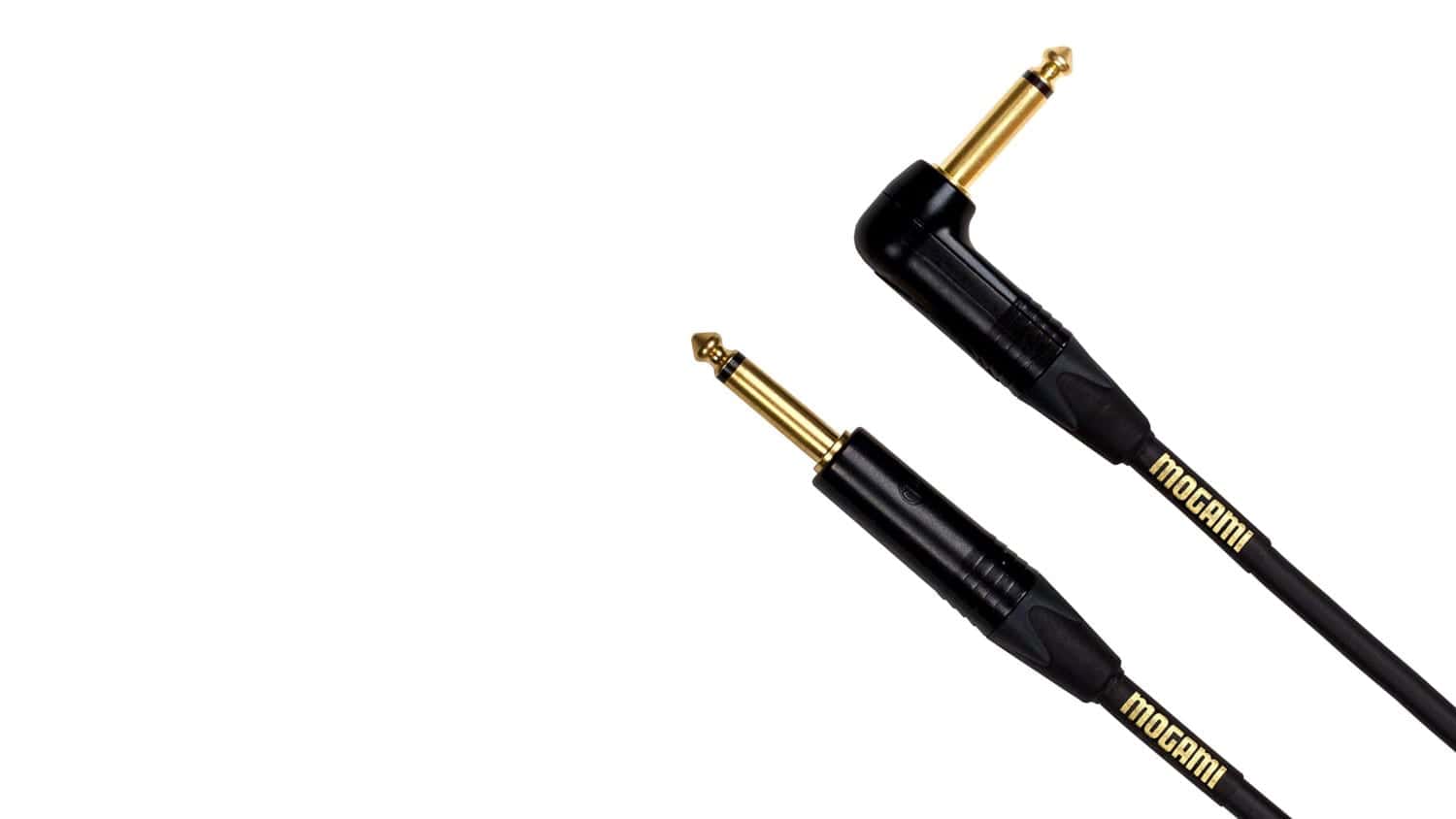 A good cable can make or break a performance. Bad cables can produce a ton of unwanted noise and hiss, detracting from your performance. That's why we think it's worth spending a little extra cash on a cable that is high-quality and that will last for years to come.When it comes to picking a great model of guitar cable, we recommend the Mogami Gold Instrument Cable.
Buy the Mogami Gold Instrument Cable here
Pick holder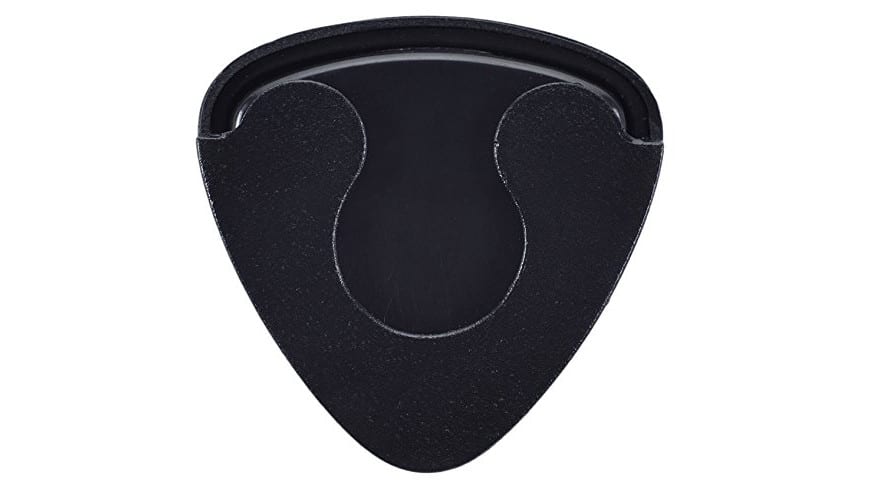 Picture this: you're half way through a guitar solo. The crowd's cheering. Then you drop your pick. It would take precious seconds to bend over and pick it up again — which would seriously derail the solo. Instead, you could just reach for your trusty pick holder, grab a new pick, and continue the solo. Pick holders aren't expensive, and simply attach to your guitar's body or anywhere else you want quick and easy access. For the interested, we recommend the Dunlop 5005R pick holder.
Buy the Dunlop 5005R pick holder here
Humidifier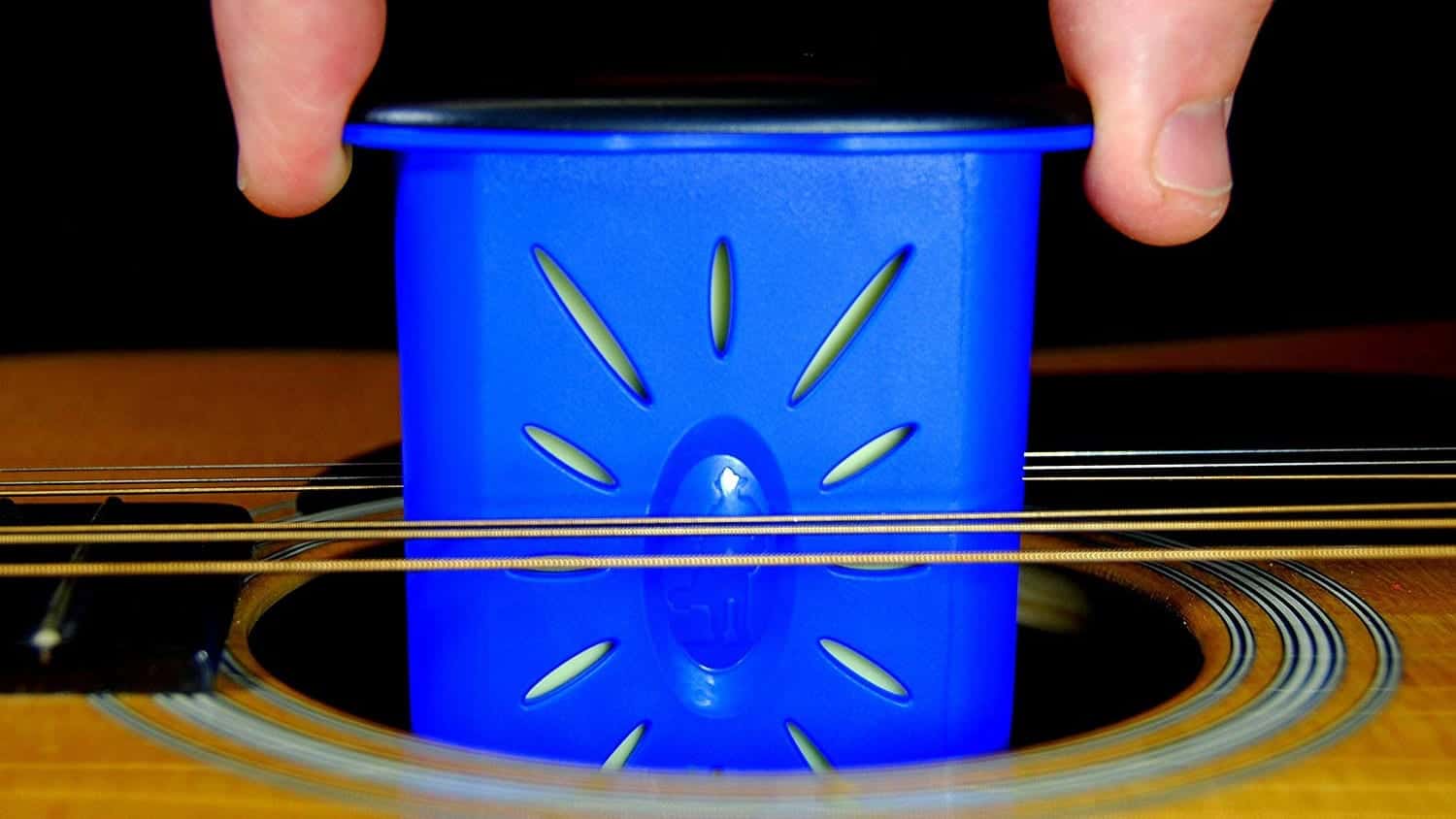 If you just bought a shiny new guitar, you probably want to take care of it as best as possible — which means ensuring that it exists in an environment that isn't too dry for the wood that it's built from. That's exactly where a humidifier comes in — as a way to add humidity to the environment that the guitar's in quickly and easily. Normally, humidifiers are placed inside the guitar case with the guitar — though you could go for much more expensive solutions if you don't want to keep your guitar in its case. For an in-case humidifier, however, we recommend the Music Nomad MN300 humidifier for acoustic guitars.