Guitar volume pedals are a versatile tool that you'll find on many pedalboards, professional and hobbyists alike.You can pull all kinds of tricks with volume pedals. Violin-like swells, signal muting, tuner routing, and depending on how you have your signal chain routed you can have a lot of fun with the tails of reverbs and delays. In fact, many effects pedals and processors come with features dedicated to adding additional options when using an external control.  A volume pedal works just like the volume knob on your guitar, but since you can control it with your feet it frees up your hands allowing you to use it like an effect.
Let's dive in to some of the best guitar volume pedals on the market today!
Passive vs. Active Volume Pedals
There is a lot of confusion when it comes to choosing a passive or active volume pedal. Unless requiring external power, all volume pedals are passive. The distinction is between whether they are best suited for use with passive or active guitar pickups, as each design uses a different value of potentiometer.
Passive pedals usually use a 500k or 250k value pot. Some players feel that a 500k pot allows more highs to pass through, but you'll have to see which works best with your rig. Active pedals require power, and this amplified circuit can also be used as a buffer or to isolate the tuner output. A 25k pot is common in these, as it works better with active pickups.
Pedal Placement
So where in the signal chain is best for a volume pedal? It depends.
If you want to use it like the volume control on your guitar, it should be at the front. Generally, after gain pedals and before any time-based effects is an ideal spot, as you can use it to chain the signal going into whatever is after it. And if it sits before reverbs and delays it won't cut off the tails. If it's at the very end, you can use it to fade out the tails.
It's worth noting that passive pedals can be picky in where they are placed in the signal chain. Those with tuner outputs can be an issue, as splitting the signal can introduce the dreaded "tone suck".
Best Overall Volume Pedal: Korg XVP-20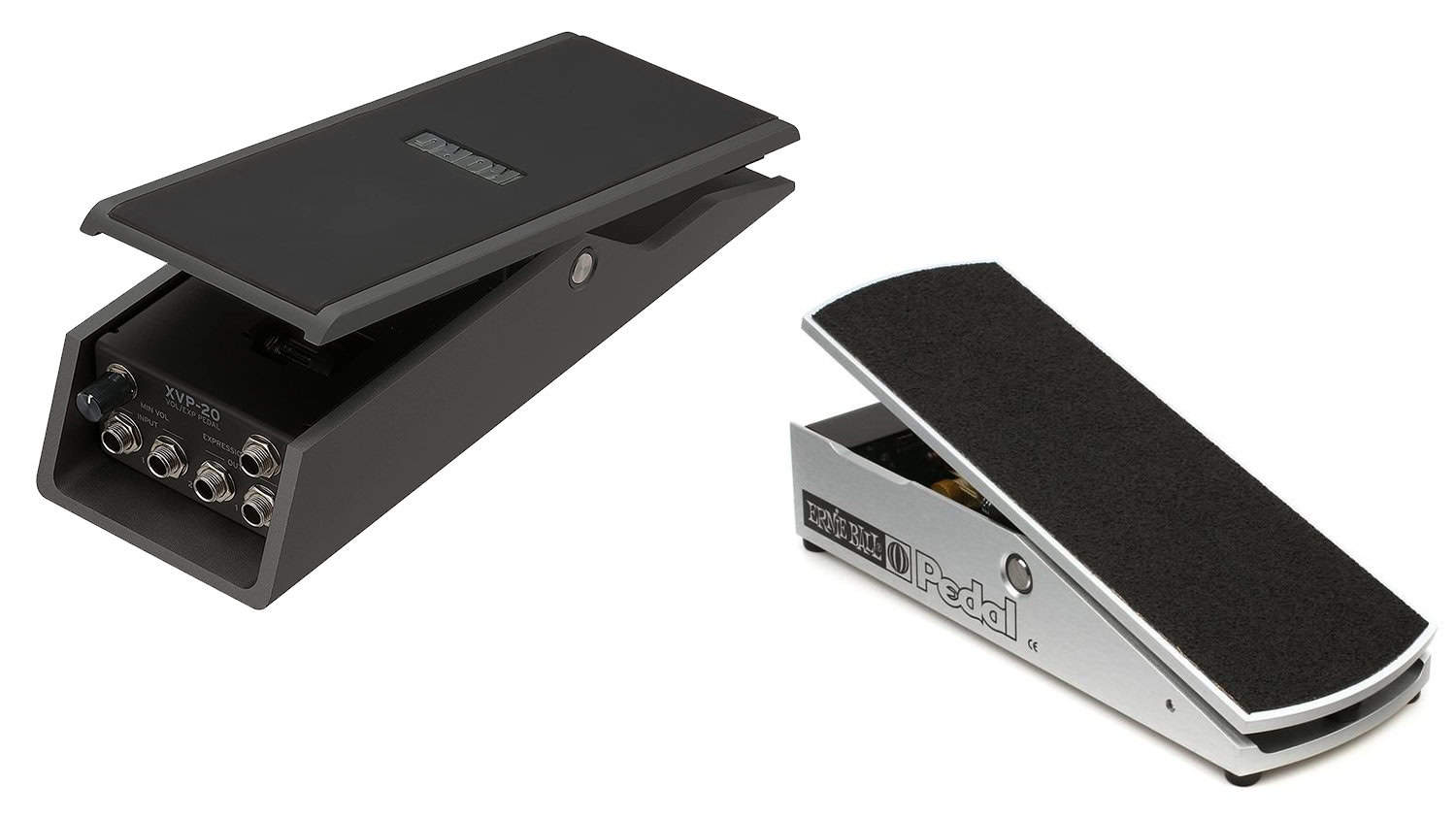 Korg might be the last company you'd think of, but their XVP-20 is one of the best guitar volume pedals on the market. It can be used in mono or stereo modes and as an expression pedal. An easy-to-access control knob sets the volume range. Solid construction and multiple signal routing options should make this a consideration for anyone looking to add a volume pedal to their setup.
Buy now ($175):
Amazon | Guitar Center | Musician's Friend
Runner Up: Ernie Ball 6166
There are a few Ernie Ball models on this list – and for good reason! They offer a number of great options. They don't alter your tone, they're versatile, and all of them are built like a tank. This passive mono model is the perfect combination of utility and affordability.
Buy now ($149):
Amazon | Guitar Center | Sam Ash | Musician's Friend
Best Passive Pedal: Ernie Ball VP Jr. 250k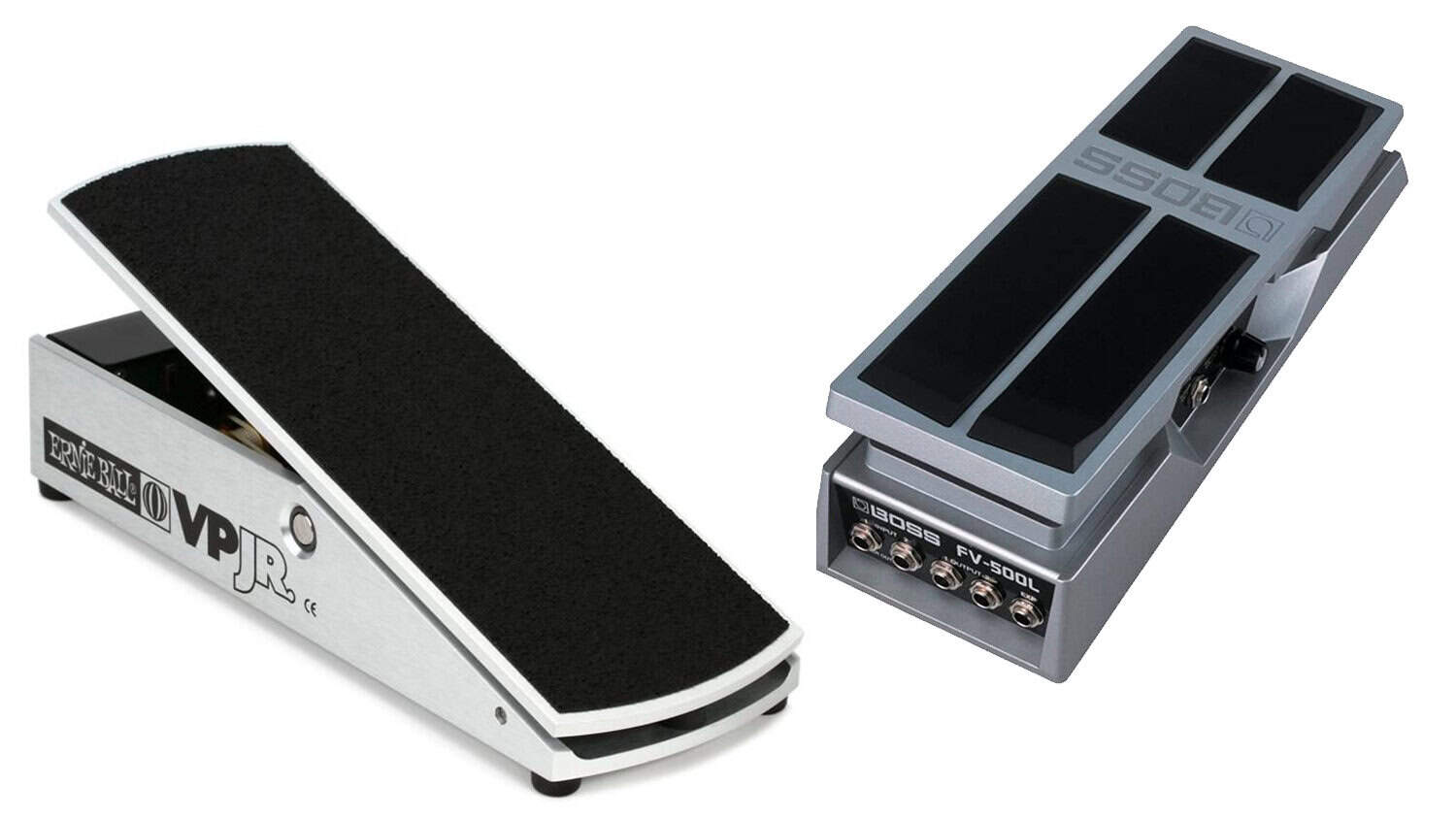 Ernie Ball is well-known to for making some of the best passive volume pedals. They sound great and can stand up to the rigors of the road. This model also features a tuner output.
Buy now ($99):
Amazon | Guitar Center | Sam Ash | Musician's Friend
Runner Up: BOSS FV-500H
This option from BOSS can also be used as an expression pedal. The volume and expression functions can even be used simultaneously. There is a tuner output and it allows you to customize things with the torque and minimum volume controls. Torque sets the amount of pressure for the sweep of the treadle, and the other lets you tailor the volume at the lowest point in the curve. It also comes in a low impedance version better suited for active pickups.
Buy now ($120):
Amazon | Guitar Center | Sam Ash | Musician's Friend
Best Active Pedal: Dunlop DVP4 X Mini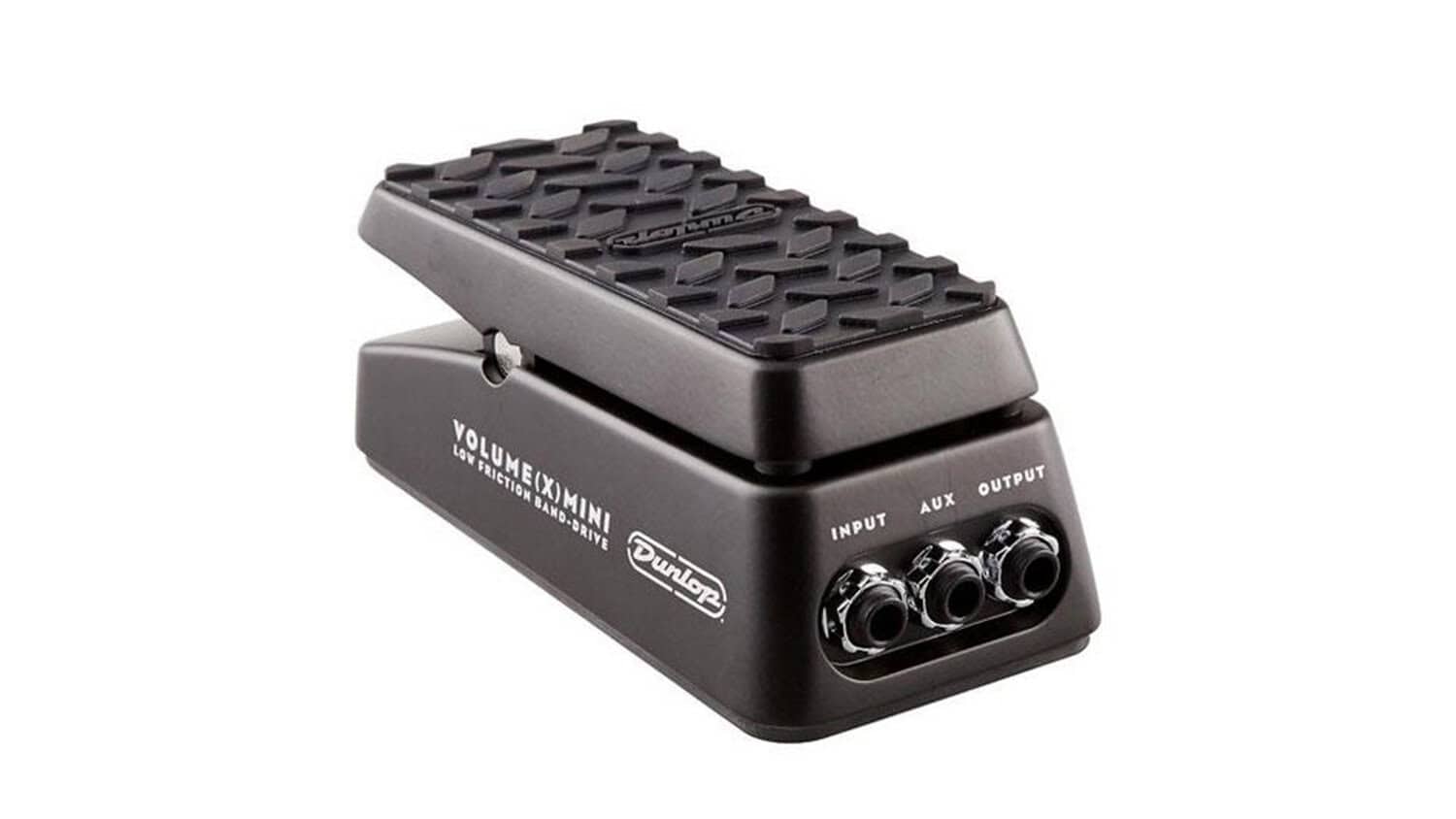 Many volume pedals take up a lot of real estate, but the pedalboard-friendly size will fit nicely into your rig. It has an aux output that can enable expression mode or be used for a tuner. An internal pot sets minimum value of the sweep.
Buy now ($119):
Amazon | Guitar Center | Sam Ash | Musician's Friend
Best Stereo Pedal: Ernie Ball 6165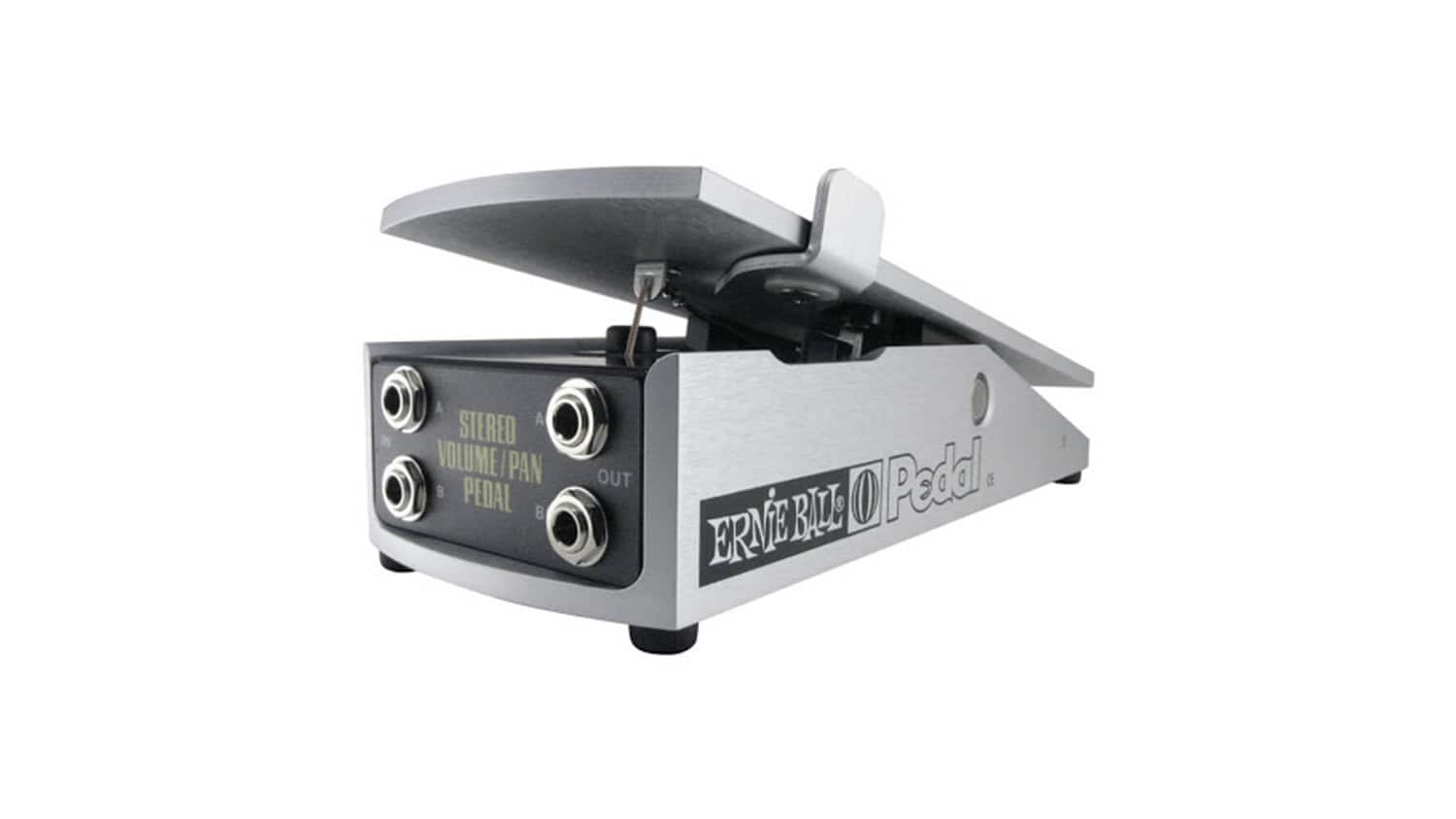 Another solid selection from Ernie Ball is this stereo pedal that can also manipulate panning. Signal can be routed using TRS or TS cables. It comes with the same solid construction that makes the company's pedals so reliable.
Buy now ($211):
Amazon | Guitar Center | Sam Ash | Musician's Friend
Best Boutique Pedal: Mission Engineering VM1-Aero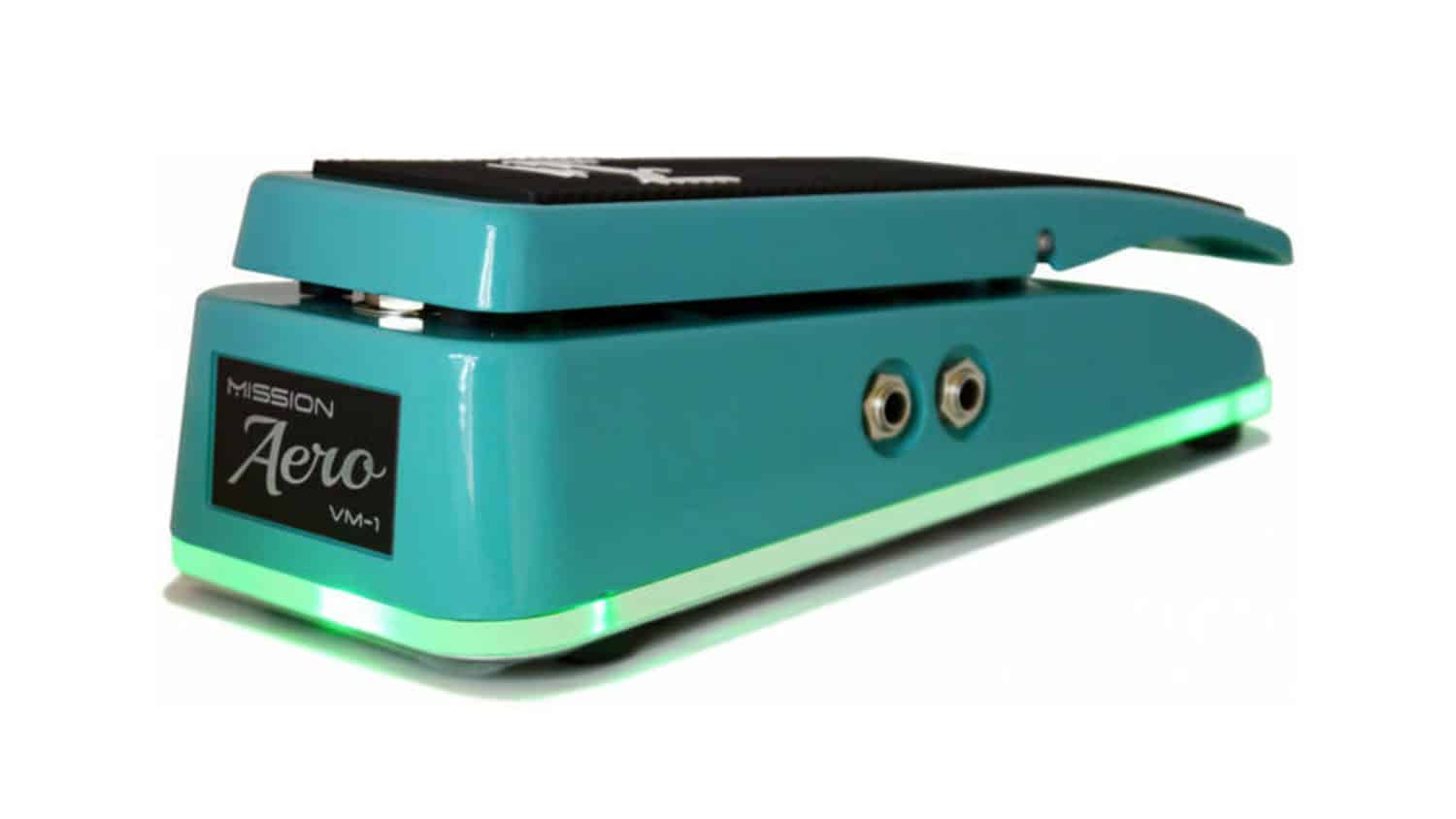 With a treadle that has a unique, ergonomic curve the VM1 is comfortable to use whether you're standing or sitting. An isolated tuner output prevents tone suck, and the mode switch negates the tuner output. Handy on a dark stage, the base is illuminated.
Buy now ($179):
Amazon | Guitar Center | Sam Ash | Musician's Friend
Best Budget Pedal: Electro-Harmonix Next Step Volume Pedal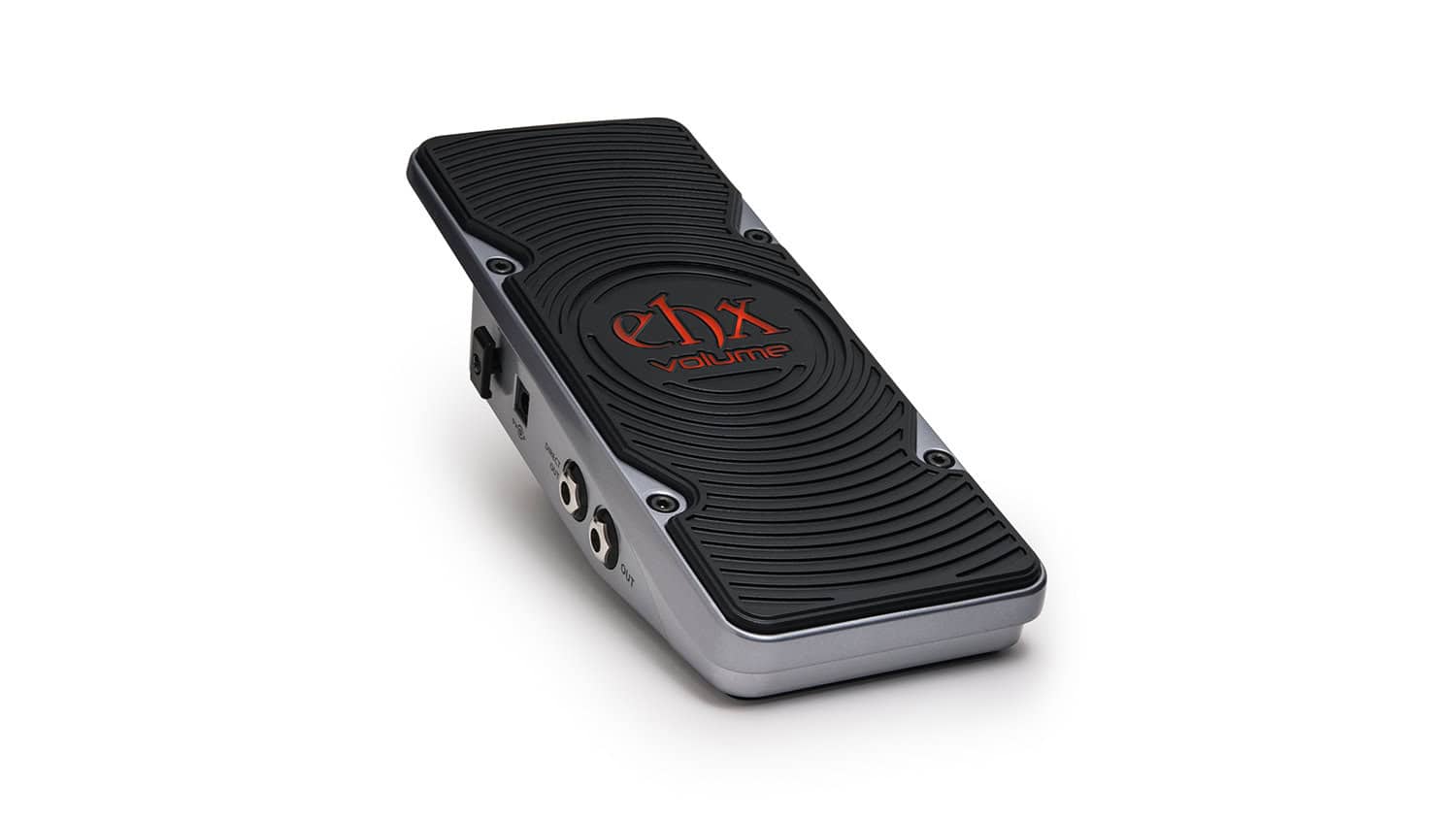 One of the most affordable guitar volume pedals is also one of the most unique. It doesn't use a potentiometer for the sweep. Via a motion sensor you get highly expressive control over the volume range. It has outputs for direct and effects signals and a level control over the bypass. It does require power and be run on a 9v battery or standard power supply.
Buy now ($63):
Amazon | Guitar Center