The stereo soundscape is one of the greatest inventions in the history of audio. That's in no way an understatement. It revolutionized how records are made and how we listen to music. Many guitar players use a dual amp setup so that they can get the most out of stereo effects. Modulations and delays especially sound great in stereo. And it's not just that it adds depth and dimension to the sound. Routing the signal in stereo can actually allow access to sounds and settings that wouldn't be available in mono, even from the same pedal. But there is another way to get a stereo sound – stereo guitar amps.
These are a special type of amp that gives you the wide sound you want but from the same cabinet. It's done by splitting the signal to different speakers. It's not the same as the previously mentioned two amp design, but it gives you a sound all its own. Stereo guitar amps aren't extremely common, but there are some great ones out there. Here is our list of the top five stereo guitar amps!
Best stereo guitar amp overall: Roland Jazz Chorus JC-120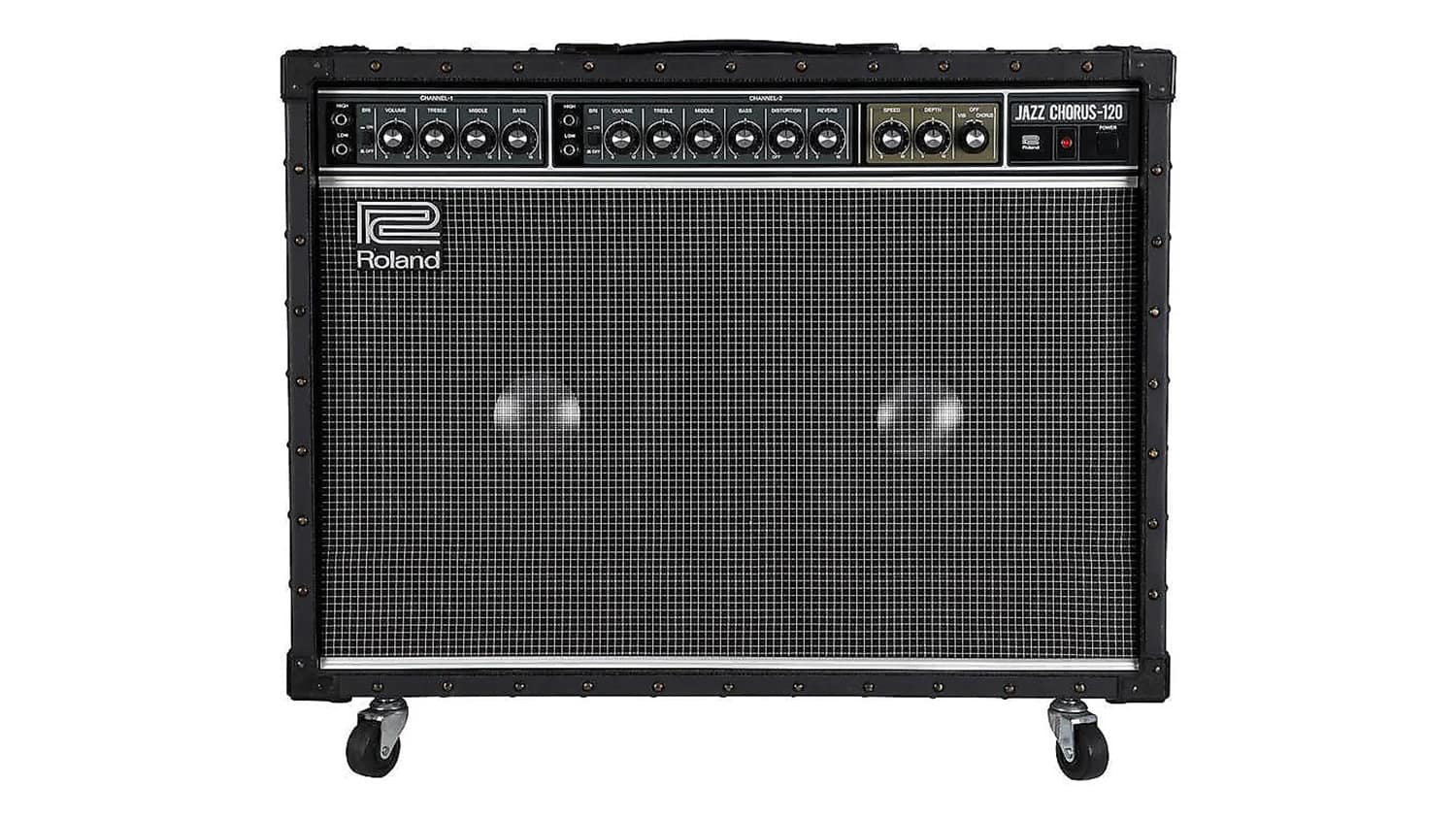 Everyone knows this amp. Roland's first foray into guitar amplification definitely made an impact. Its dual channel design offers a bright switch on each as well as 3-band EQ. But channel two is where the magic really happens. It offers distortion, not the greatest, but useable with the right setup (i.e. NOT humbuckers…), but it's also got reverb and that gorgeous chorus/vibrato from the legendary BOSS CE-1 chorus. Channel 2 also offers the effect loop. Clearly this channel alone is what put this amp on the map.
While the original was a massive 120W of solid-state shake it now comes in 40W and 22W variations. But they all have one thing in common – glassy cleans, a great platform for pedals, and a chorus that really has yet to be topped. Even though it's a pretty large-size amp it is very light and comes with casters so it's easy to roll on and off the stage and in and out of the studio.
Buy now: $1,030
Guitar Center | Musician's Friend | Reverb
Best boutique stereo guitar amp: Magnatone Twilighter Stereo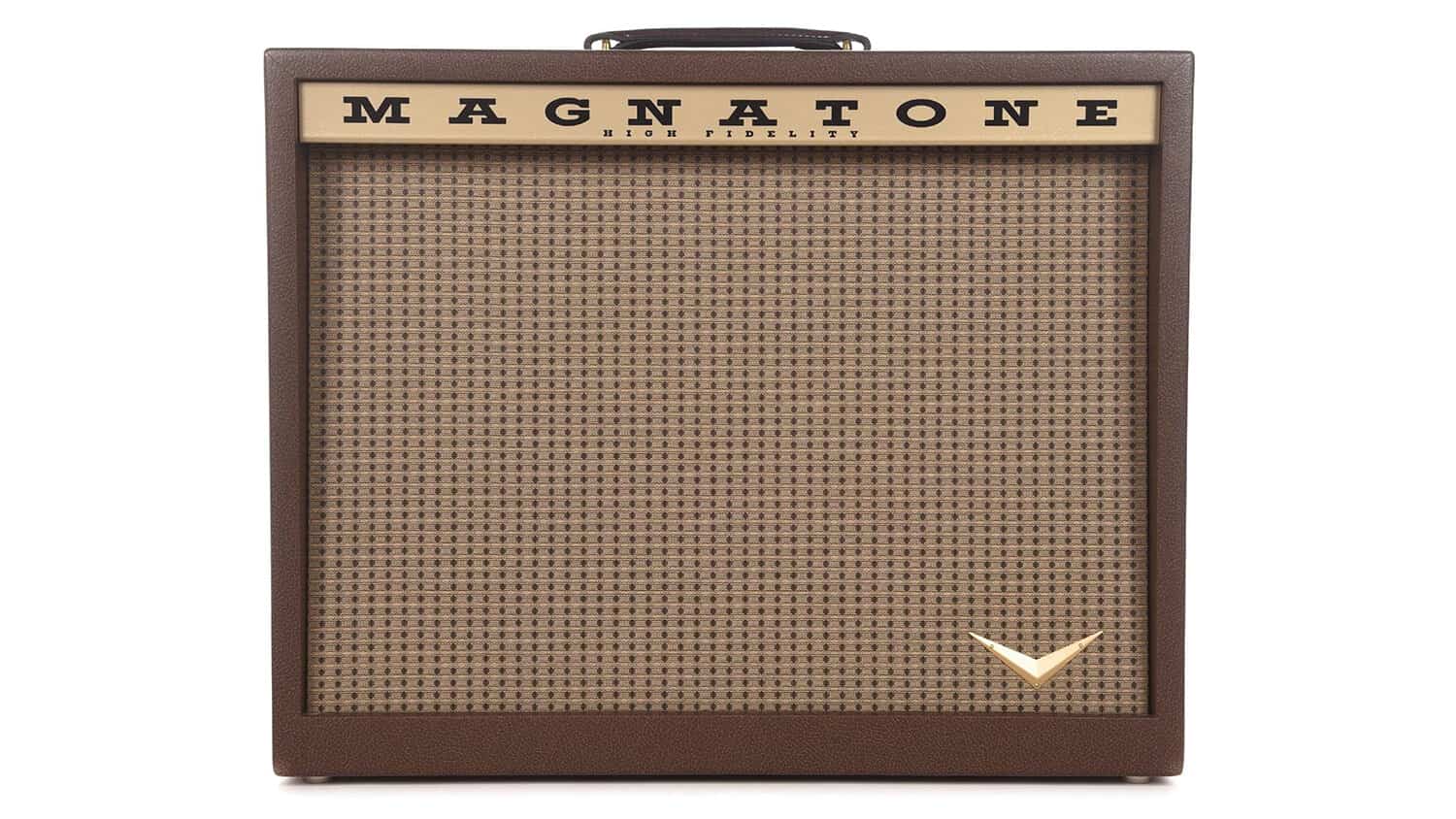 Magnatone amps have made quite a comeback, and the Twilighter is their pride and joy. This 22W 2×12" class AB combo is all-tube and recreates the golden guitar tones of the 50s with some modern twists. One of the things that sets its sound apart is Magnatone's gorgeous tube-driven tremolo and vibrato that can be controlled with an expression pedal. The spring reverb offers better clarity than most due to the counterwound springs. High and low sensitivity inputs allows it to work well with all kinds of pickups. Dual 8ohm outputs let you power two external cabinets. And if you want to go direct but stay in stereo there are two DI outputs. It costs a pretty penny, but the Twilighter is boutique sexy in stereo.
Buy now: $3,099
Reverb
Best stereo guitar amp for heavy sounds: Orange Rocker 32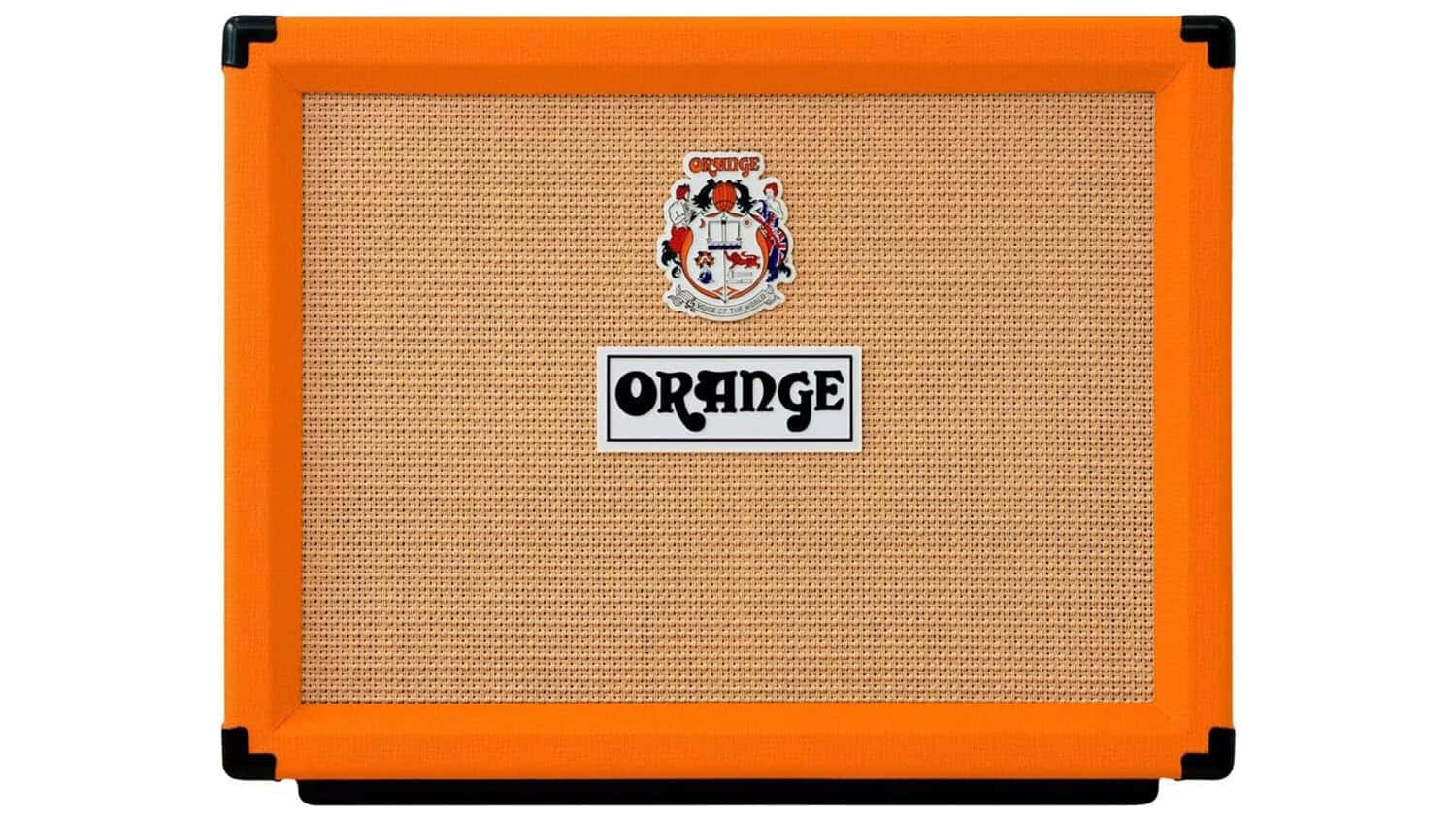 We all know how heavy Orange amps can get. With the Rocker 32 you can add a whole new dimension to this classic British sound. It's not just for stereo, as it can also run in dual mono operation. In standard operation it runs at 30W, but it can be attenuated to 15 or 7.5W. So no matter your volume restrictions you won't have to sacrifice tone.
This two channel monster has a preamp section runs on two 12AT7 and four 12AX7 tubes, while the power section gets all of its across-the-pond charm from the four EL84s. For speakers it sports two 10" Voice of the World Gold Labels. Inspiring the use of pedals is an effects loop that works in mono or stereo with tube buffer. Rounding everything out is the classic Orange basketweave vinyl grill cloth and clean aesthetic. It's ideal for heavier styles but let's be honest – it's an Orange. It can do it all.
Buy now: $1,100
Amazon | Guitar Center | Sam Ash | Musician's Friend | Reverb
Best stereo amp pedal: Walrus Audio ACS1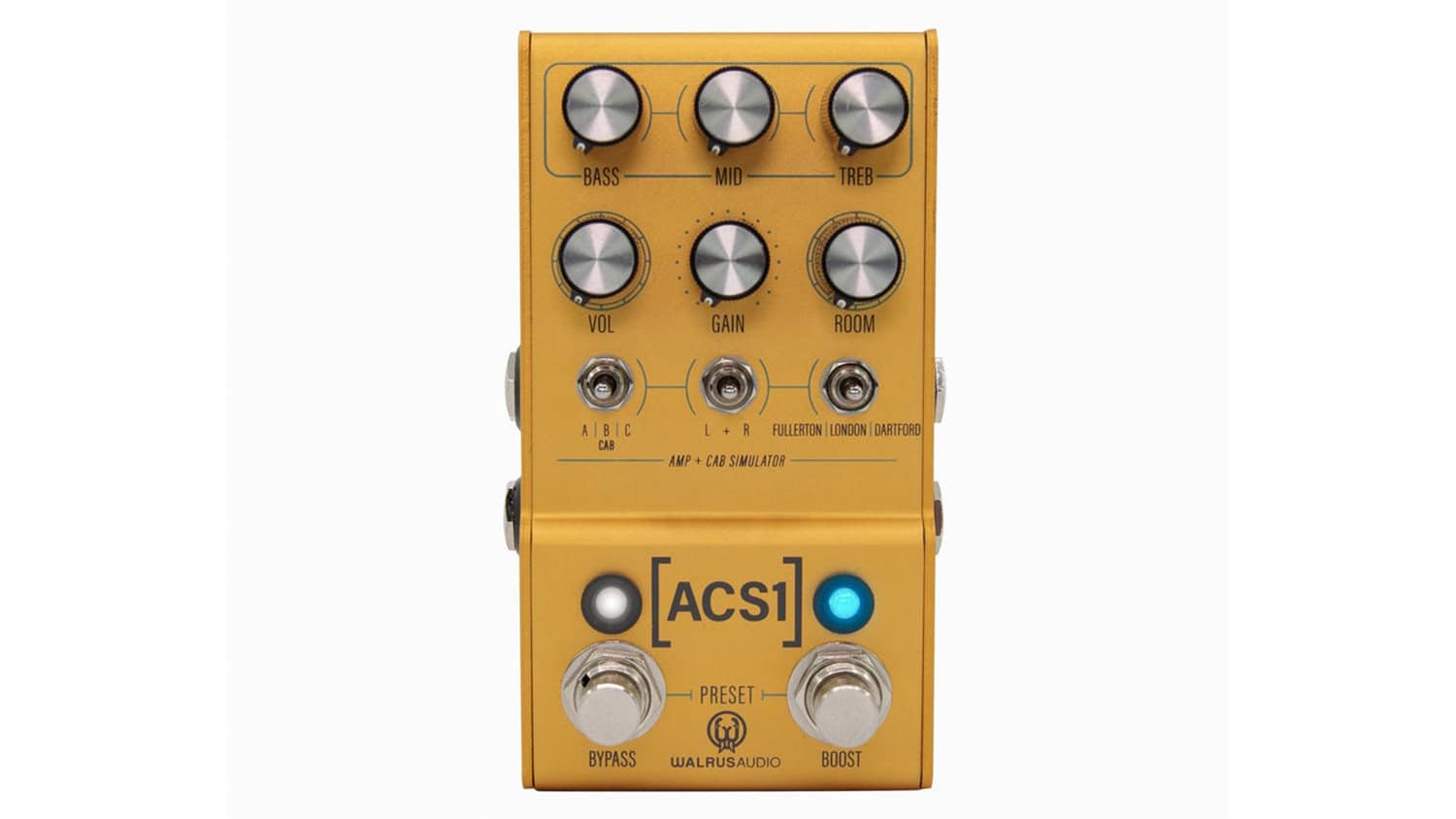 Ditch the weight and go for the floor with this little beauty that packs a lot of versatility into a compact pedal format. Powerful processing means you get 24-bit/48kHz with best-in-class conversion from the Sharc and ARM technology. Controls include 3-band EQ, gain, volume, and reverb. Select between three amps with a switch that give you Fender Deluxe (Fullerton), Marshall Bluesbreaker (London), and Vox AC30 (Dartford). A boost switch gives you instant lead sounds and acts as a de facto second channel. It comes with six cabinet IRs with the option for users to input their very own. It can hold three presets for quick switching between them. MIDI I/O lets you chain it with rack units. Integrating pedals will require some extras, but if you're building a fly rig or want to go pedalboard only this is a solid start.
Buy now: $400
Amazon | Guitar Center | Sam Ash | Reverb
Best budget stereo guitar amp: Blackstar ID:Core 20 V3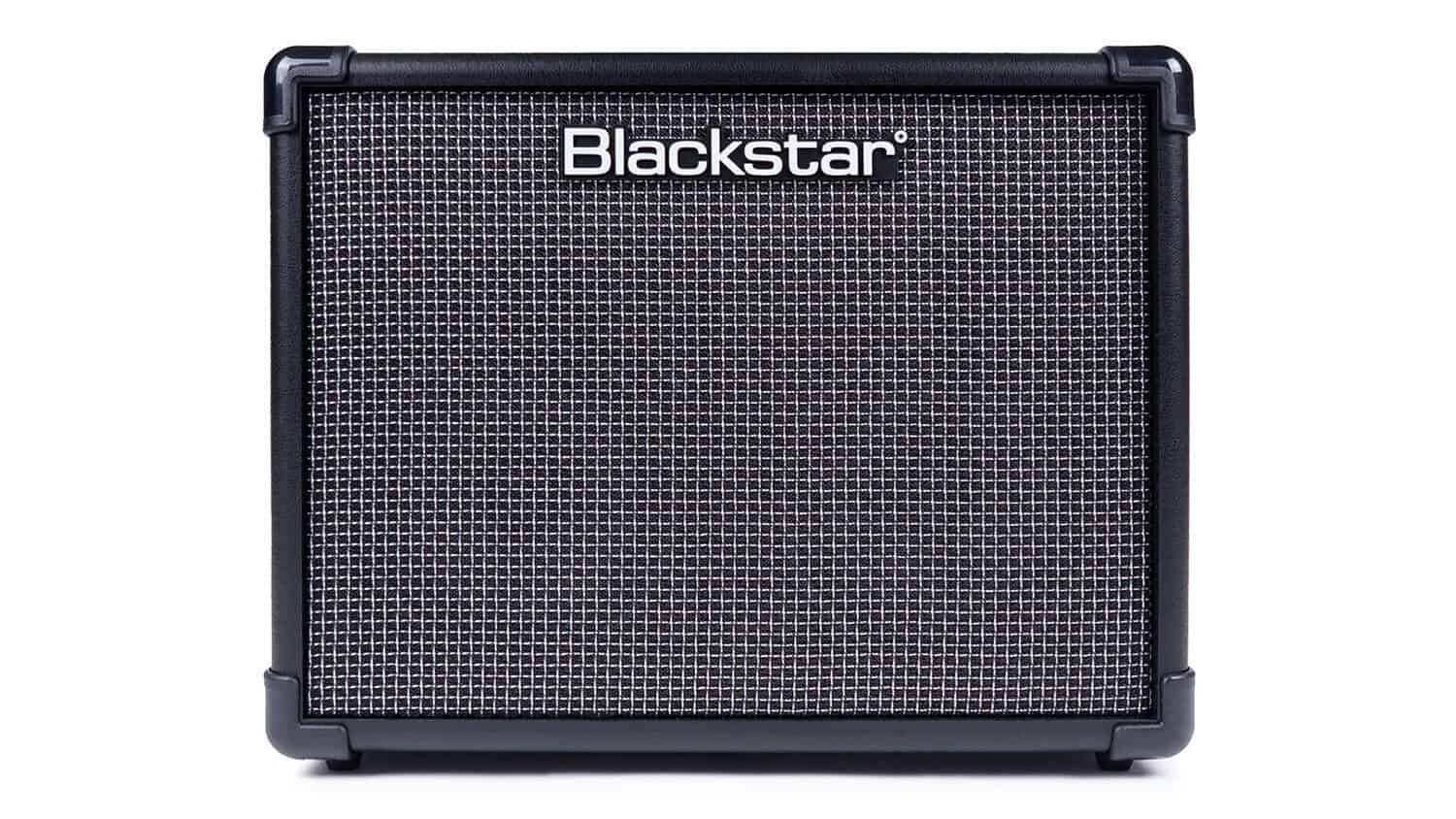 The stereo sound of this selection starts with two 5" speakers and is powered by Blackstar's Super Wide Stereo technology. You can choose between six different voices that run from clean all the way to the heaviest of heavy. You can wet things up with on-board reverb, delay, and modulations with four flavors each. There are six patches to save your presets for easy recall.
The most interesting feature is in the EQ section. Infinite Shape Feature (ISF) is a one knob EQ control that can provide a range of tones. Turning it clockwise lends a British flavor, and when turned counterclockwise it's more of an American amp style sound. A cab rig simulator lets you do just that, with the additional option of setting virtual mic placement. The line in lets you pump your favorite tracks through it for practice or additional soundscapes. It comes in 10, 20, and 40W versions, and all of them are stereo.
Buy now: $230
Amazon | Guitar Center | Sam Ash | Musician's Friend | Reverb