If you're stuck in a creative rut, sometimes playing around with some new gear is just what you need to create a spark! There are some guitar pedals out there that can do some amazingly esoteric things. But here I want to focus on versatile and innovative pedals that can inspire a wealth of creativity. Another point of note, everything here are dedicated effects pedals. We've already gone over some of the best guitar multi-effects. So, if you're looking for a new guitar pedal to get you inspired, here are some of the best creative guitar pedals you should look into!
Eventide H9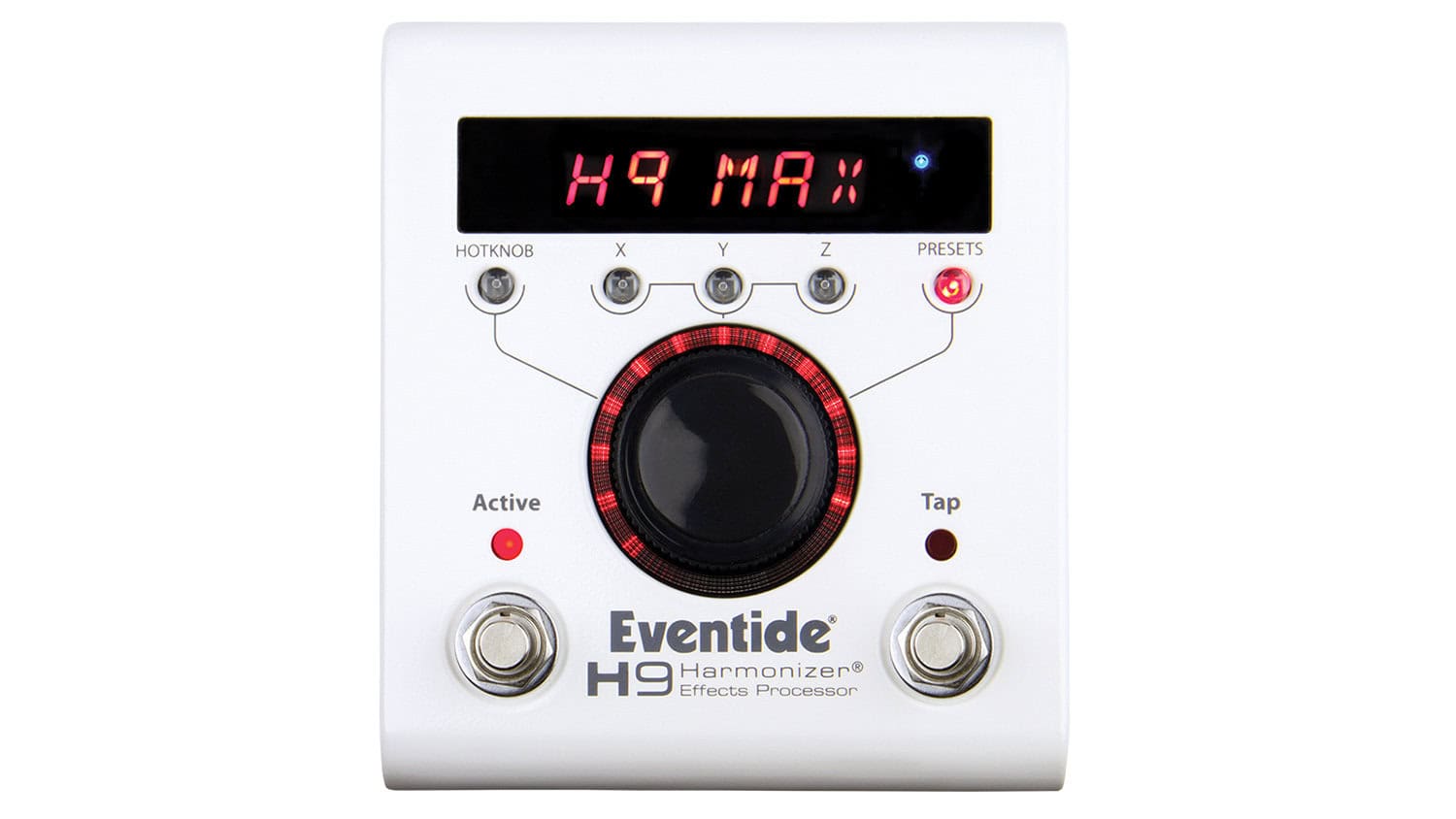 Make no mistake, the H9 might be the most powerful economically sized guitar processor available. It includes the company's respected harmonizer and a number of superb guitar effects like chorus, delay, echo, tremolo, and reverb. The gargantuan options can be dialed in via the pedal's simple one knob interface, or through the H9 Control software editor that can be used on PC, Mac, or iOS devices. Bluetooth connectivity so you can use it live. It has robust stereo I/O for audio and MIDI and expression pedal utility. It comes in three versions – standard, CORE, and Max.
Buy now: $499
Amazon | Guitar Center | Sam Ash | Musician's Friend
Electro-Harmonix 9 Series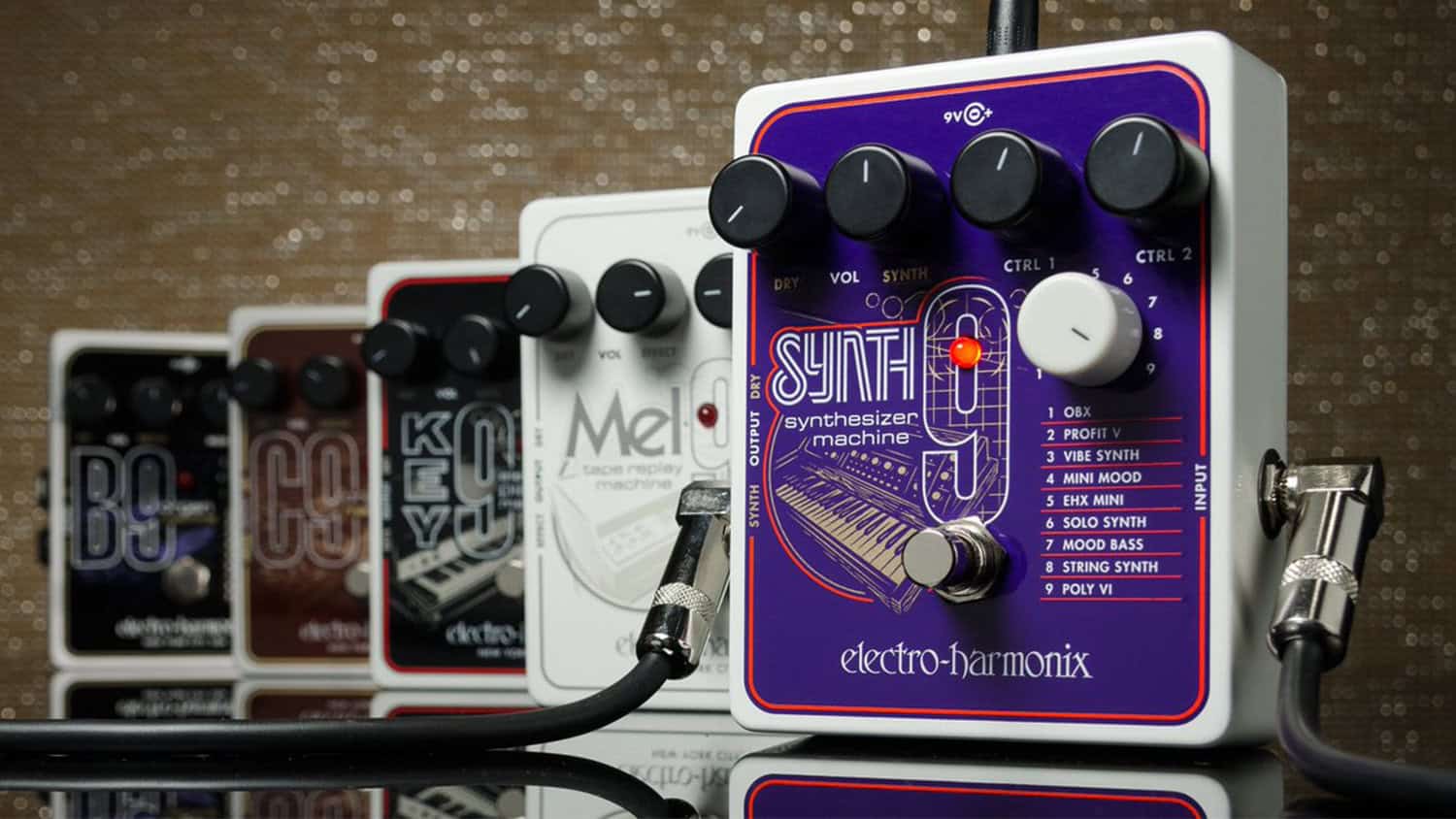 If it isn't clear, Electro-Harmonix is at the forefront of the innovation of creative guitar pedals. Their 9 Series is an incredibly diverse line that puts the sounds of Mellotrons, basses, synthesizers, keyboards, and organs directly into your guitar rig without needing any special pickups. Each model comes with four simple controls and a mode selector. There are two volume knobs over dry and wet level, as well as two controls over the selected setting. They are mono in with effect and dry outputs.
Buy now:
Amazon | Guitar Center | Sam Ash | Musician's Friend
DigiTech Whammy 5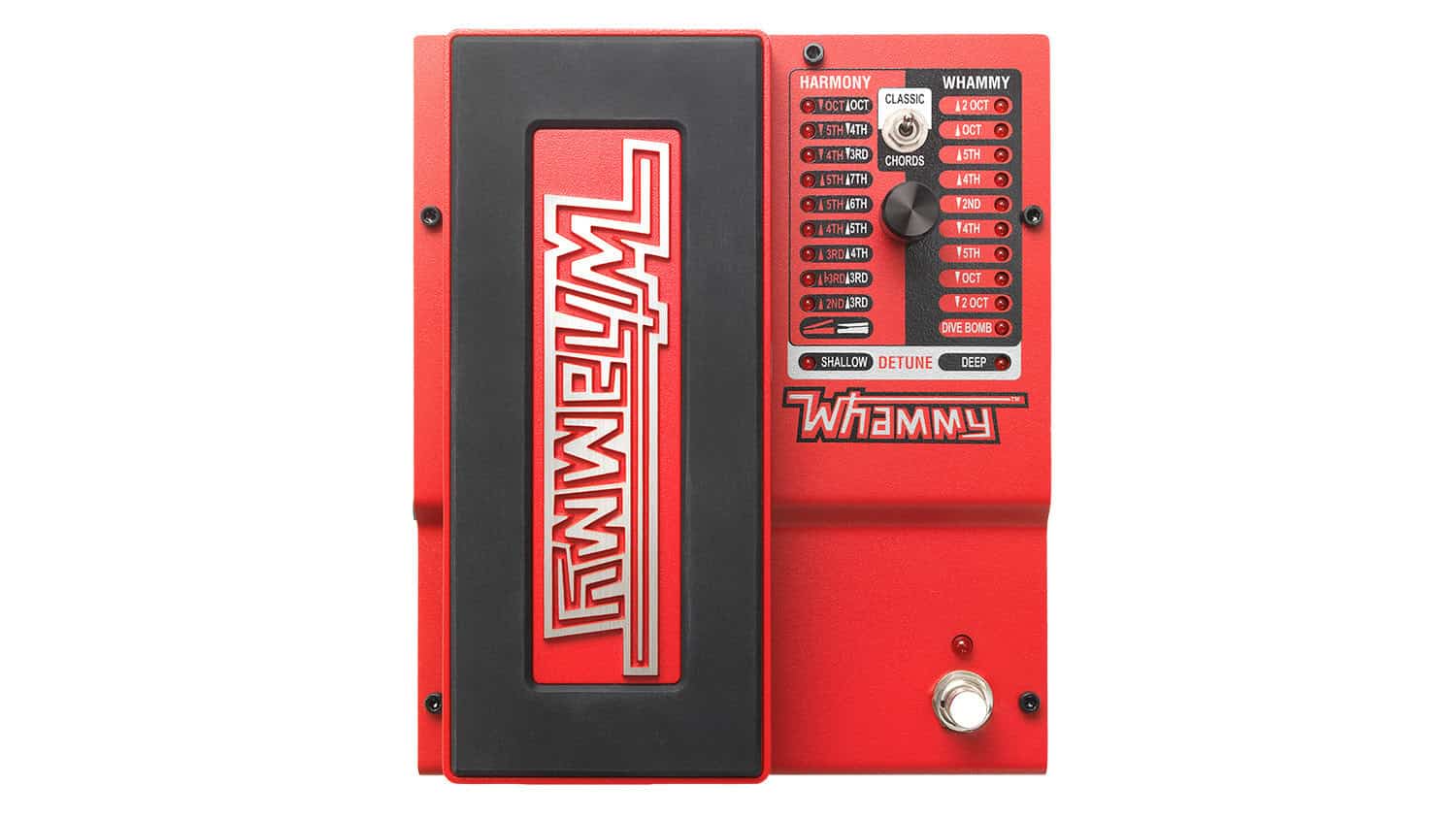 The Whammy was one of the trailblazers when it comes to creative guitar pedals. This fifth iteration combines the best of all models. The feature set is rich, with a wealth of whammy, harmony, and detune settings that run in Classic (monophonic) or the polyphonic Chords mode. Other new features include single note bends, chordal pitch shifting, dive bombs, and true bypass switching. MIDI compatibility lets you integrate with any MIDI-capable device to send/receive pitch-bend information. The Whammy DT is an even more feature-rich model, including DigiTech's DropTune pedal as well.
Buy now: $240
Amazon | Guitar Center | Sam Ash | Musician's Friend
BOSS SY-1 Synthesizer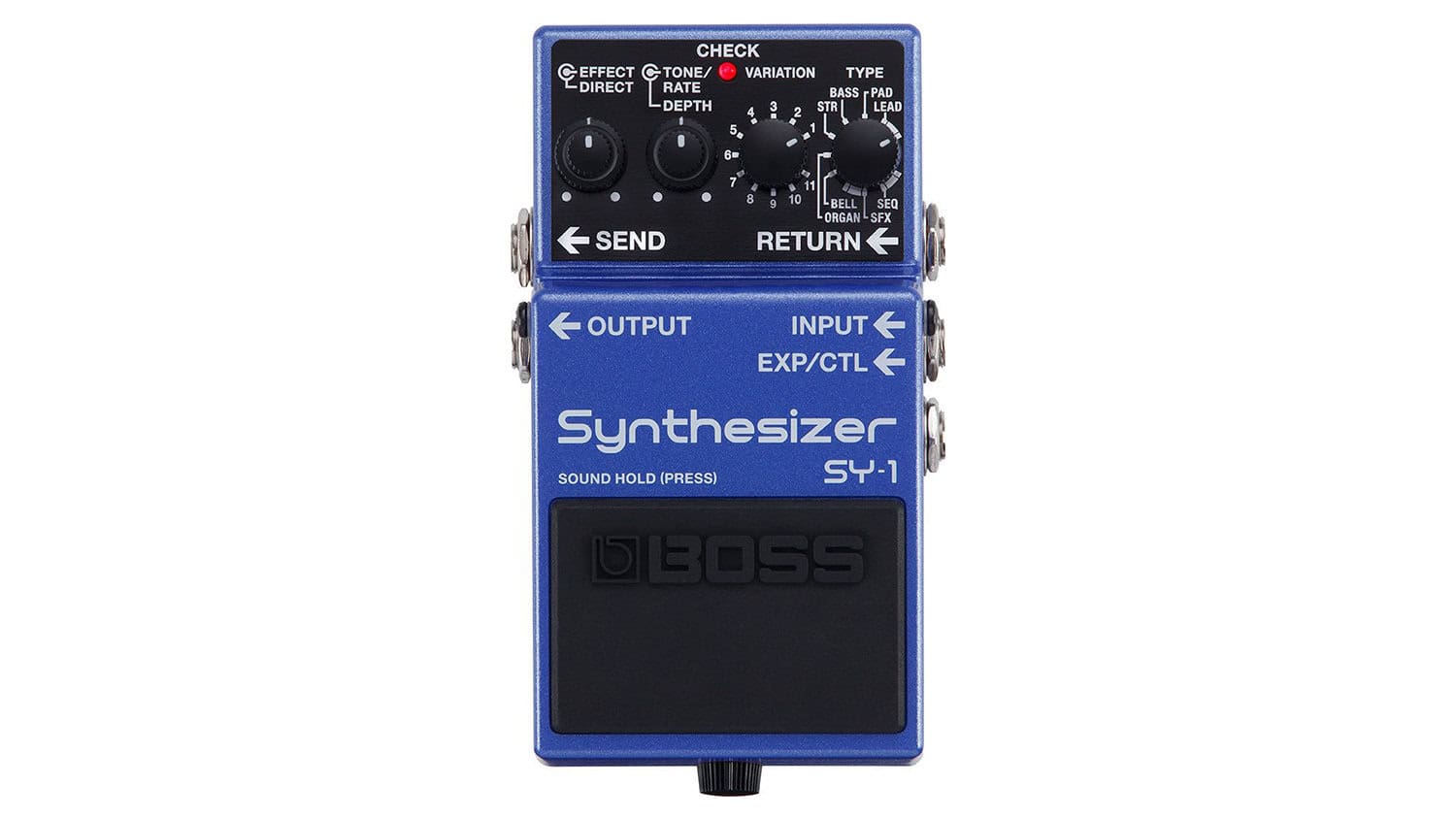 It's now possible to fit an arsenal of synthesizers onto your pedalboard. Organs, pads, basses, and more are available over 121 sounds across 11 categories. Choose the type of synth sound with the rotary selector and select between 11 variations. Dual concentric controls set depth and tone/rate as well as dry and wet signal levels. High-quality DSP ensures the most realistic sounds. It tracks perfectly as well, providing a latency-free experience. It can create interesting routing scenarios, as it has an interior effects loop. The send also serves as a direct out. The external control can be used with tap tempo or octave shifting, or an expression pedal can provide continuous control over rate and depth.
Buy now: $206
Amazon | Guitar Center | Sam Ash | Musician's Friend
DigiTech Trio+ Band Creator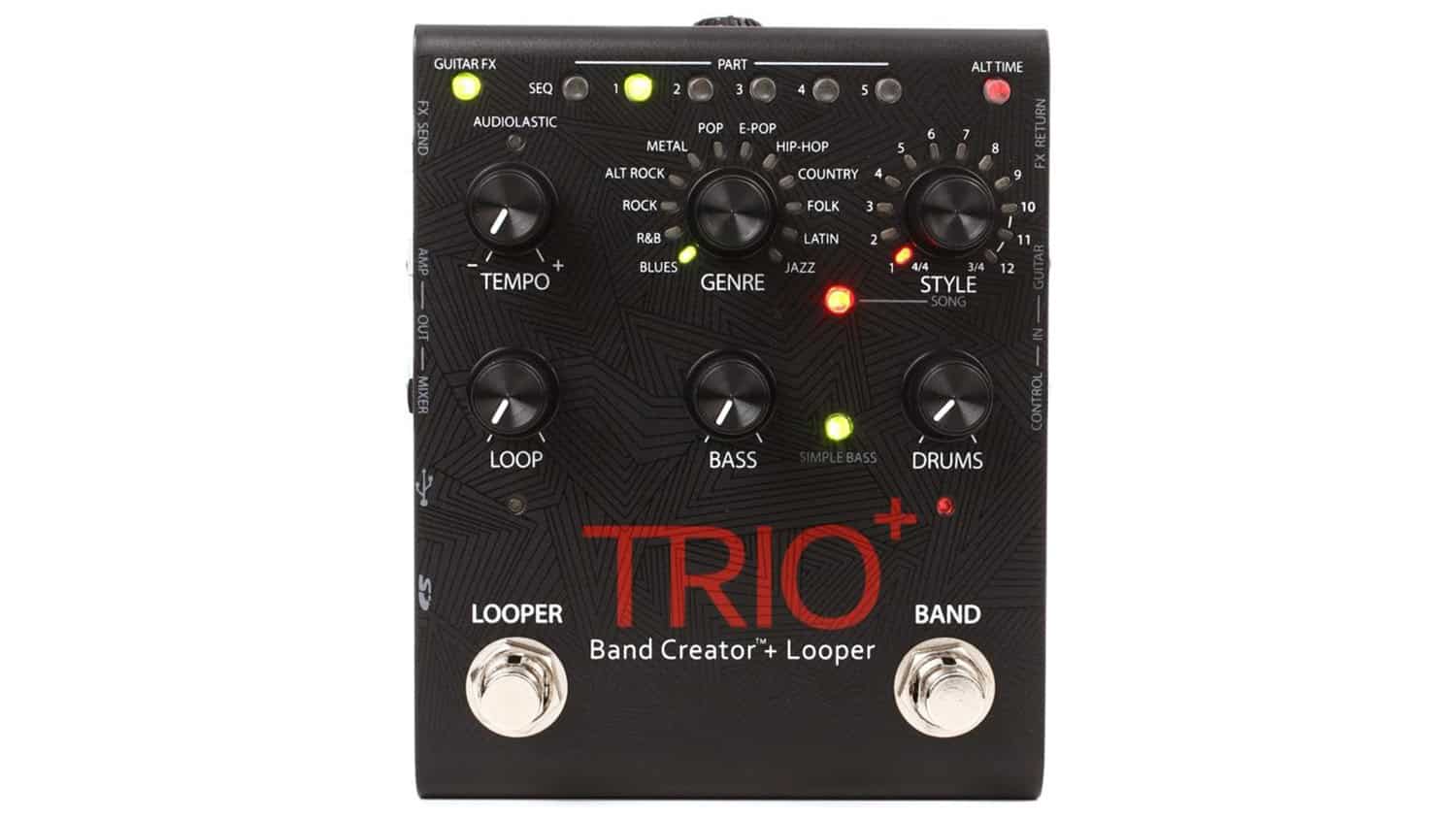 This is a great songwriting tool. It will actually listen to the guitar signal and auto-create a bassline and drum pattern! You can select between 12 song genres and styles. The onboard looper stores sequences. It's got an effects loop and external control. There are mix controls for drums, bass, and loop levels, and 5 loops can be stacked for some serious sound-on-sound!
Buy now: $330
Amazon | Guitar Center | Sam Ash | Musician's Friend
Electro-Harmonix XO Micro POG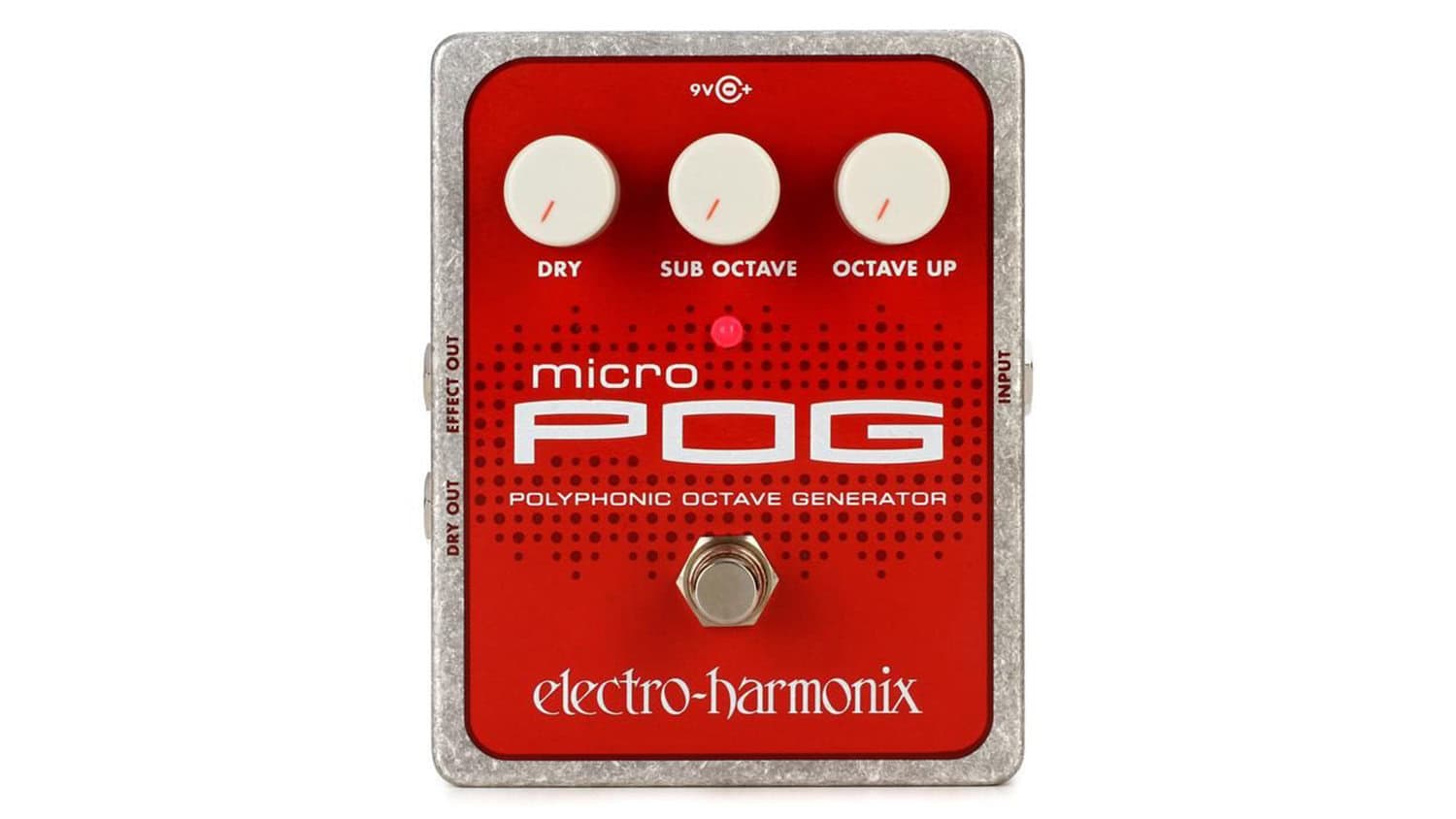 As far as creative guitar pedals go, this one might be the most familiar. With just an octave up, down, and dry blend control you can get some seriously gnarly sounds. Thicken up your sound, make your six-string sound like a 12-string. It tracks extremely well and works flawlessly with chords as well as single notes. It's a simple pedal with many uses, and you'll see them on professional pedalboards the world over. It also comes in a much more elaborate version – the POG 2.
Buy now: $214
Amazon | Guitar Center | Sam Ash | Musician's Friend
DigiTech Drop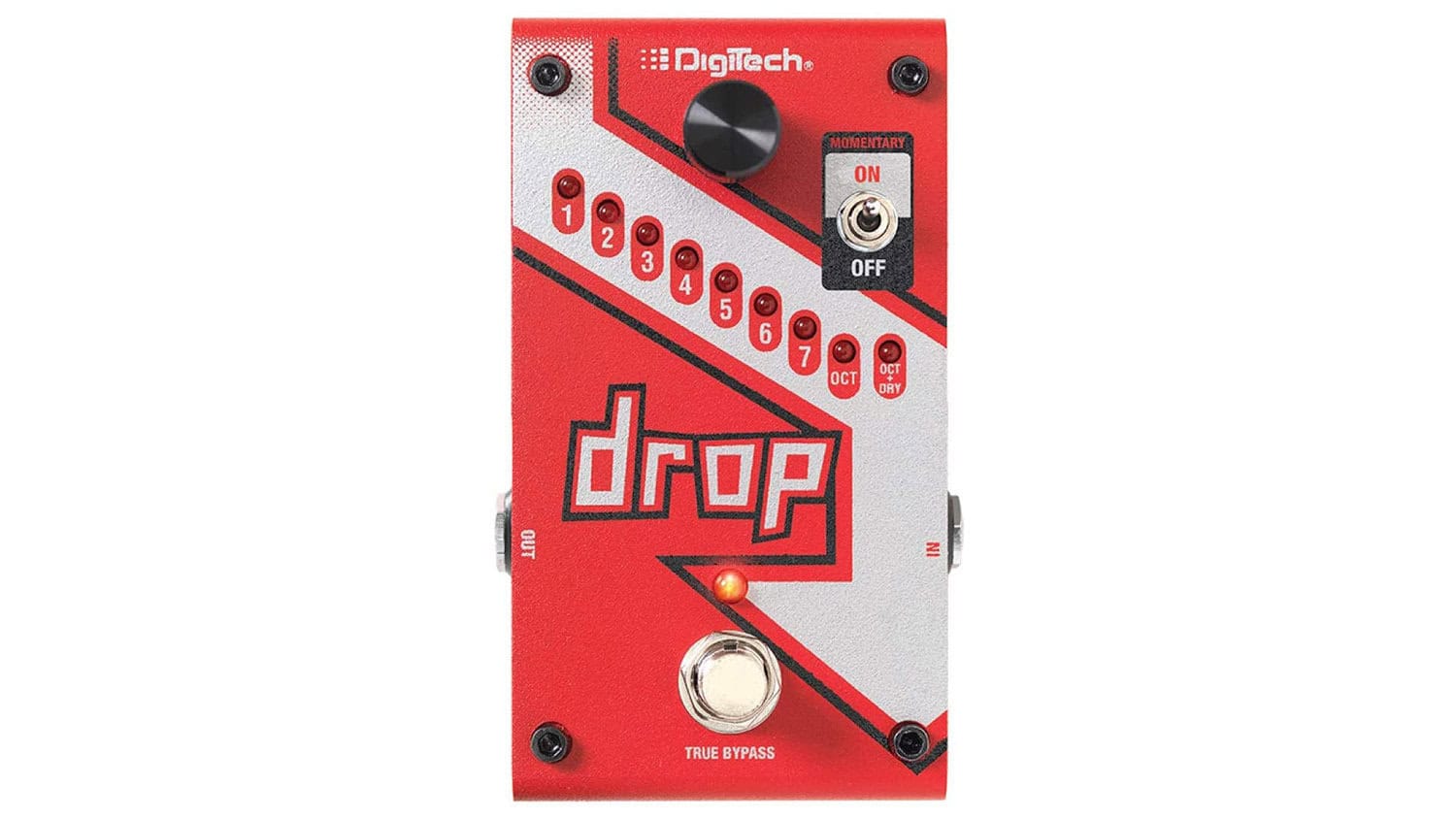 With up to an octave of drop-tuning via semi-tones you'll never have to lug extra guitars around again. You can also get creative by using it to accent parts. The Drop is a polyphonic downward pitch shifter with multiple modes. A switch selects between a full octave down – with or without the dry signal. Your possibilities expand with a momentary switch that selects between momentary footswitch functionality.
Buy now: $215
Amazon | Guitar Center | Sam Ash | Musician's Friend
Source Audio Programmable EQ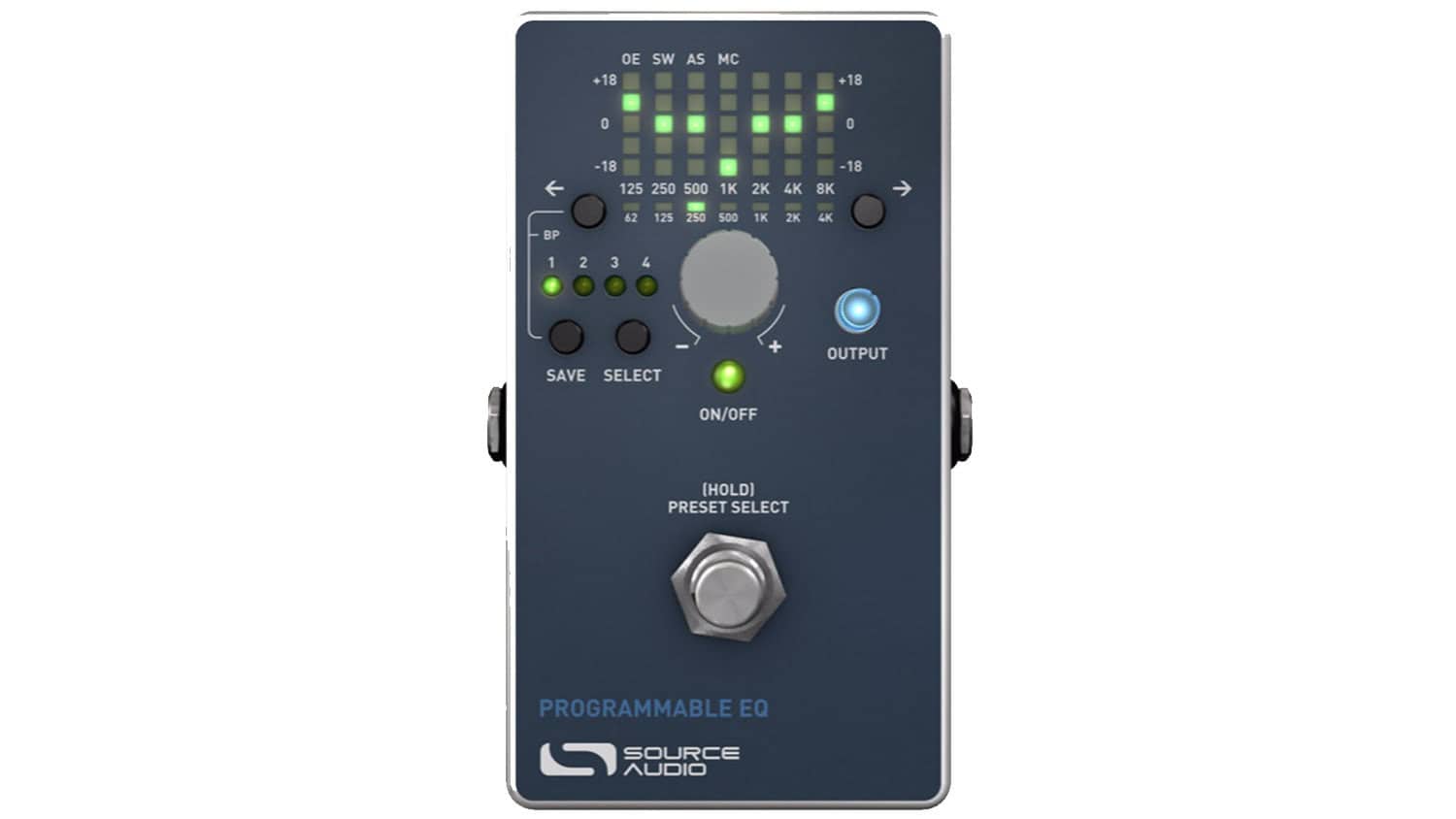 Offering a step forward in what pedal equalizers can do, this pedal from Source Audio features state-of-the-art digital signal processing. There are seven frequency bands, each offering 18dB of cut/boost across four presets. This means there are a total of 28 bands that can easily be recalled with the footswitch on the pedal or with MIDI integration. And with 12dB of gain boost you can use it to drive your amp or boost your signal for lead parts. The Octave Extend function means you can even use it with bass guitar.