EQ pedals may not be glamorous, but there might not be a more versatile addition you could add to your pedalboard. Including an EQ pedal can help you get different sounds out of your amp, morph and shape the tones of the other pedals in your chain, or even make your pickups sound like a different type altogether.
The technology has come a long way from the noisy, cumbersome models of the past. Many of the latest models run on the highest quality digital signal processing and offer all kinds of next level features like presets, advanced routing, and MIDI integration. These are some of the best EQ pedals available today.
Best EQ pedal overall: MXR 10-Band EQ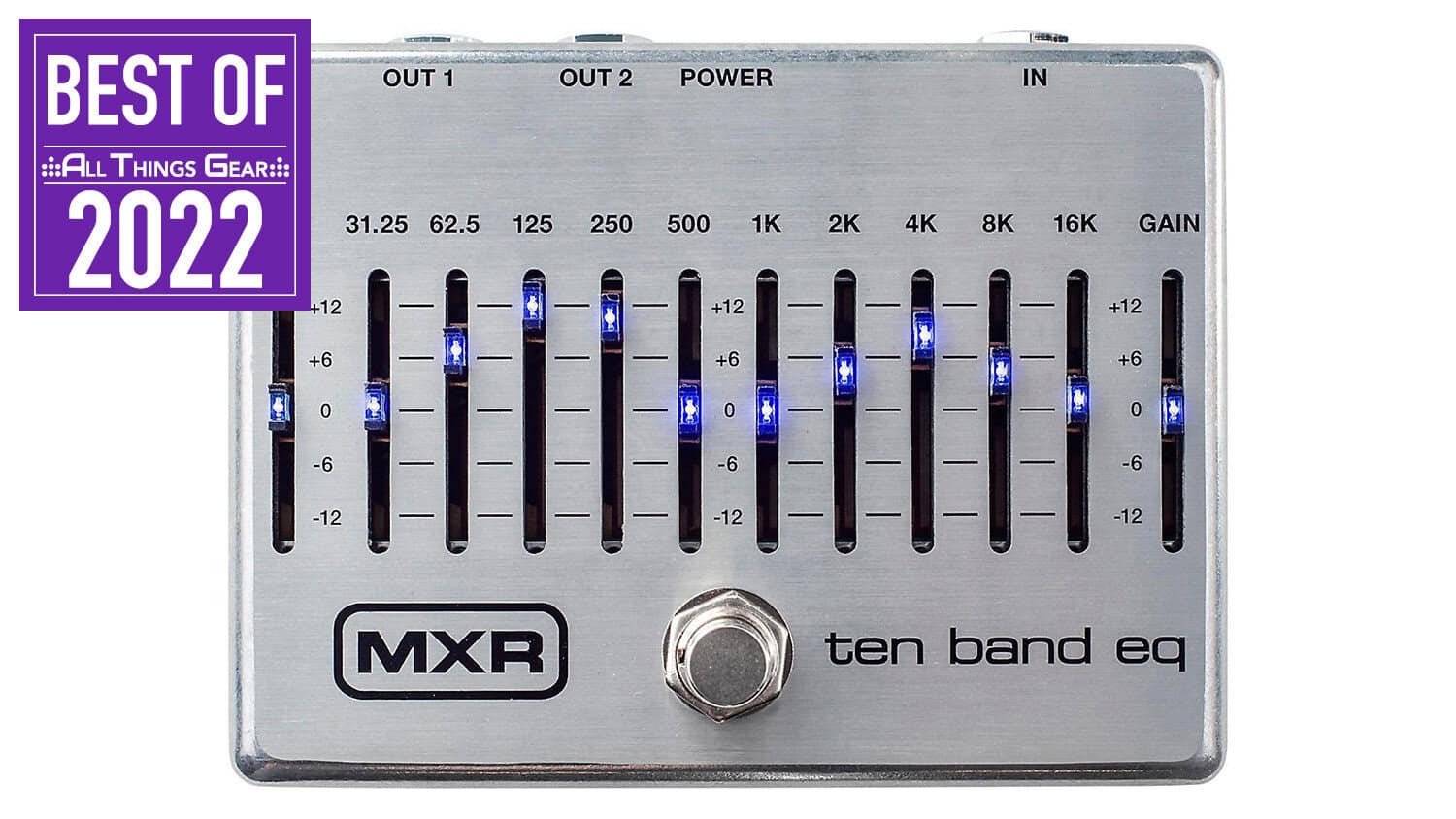 There might be other selections on this list that offer sexier, next-gen features, but as far as utility goes nothing really beats this selection from MXR. Its 10 bands range from 31Hz on the low end up to 16kHz on the high end, each one offering 12dB of boost or cut (including the gain slider). This means it's not just for guitar, but can be used on bass as well as 12-string acoustics, Nashville tuned guitars, and even other instruments like keyboards, banjo, and mandolin.
There is an internal converter to run it at 18v, and this additional headroom means you can feel free to boost as much as you'd like. To round things out it also has backlit sliders to see on a dark stage, true-bypass switching, and two outputs for running dual signal chains.
Buy now ($130):
Amazon | Guitar Center | Sam Ash | Musician's Friend
Best EQ pedal for versatility: BOSS EQ-200
Cutting edge 32-bit/96kHz conversion lead the feature set of this versatile EQ from BOSS. The EQ-200 offers two 10-band EQs with three different range settings that can be run in series, parallel, or stereo modes. Each frequency band has 15dB of cut/boost with independent level controls for each channel. Physical sliders add a tactile method for dialing things in, and there are setting locks to prevent accidental changes. The effects loop lets you route other pedals pre or post EQ and stereo I/O, MIDI, and expression pedal input offer a variety of routing and control options. It can be run with an AC adaptor and, oddly enough, three AA batteries.
Buy now ($250):
Amazon | Guitar Center | Sam Ash | Musician's Friend
Best EQ for simplicity: EarthQuaker Devices Tone Job V2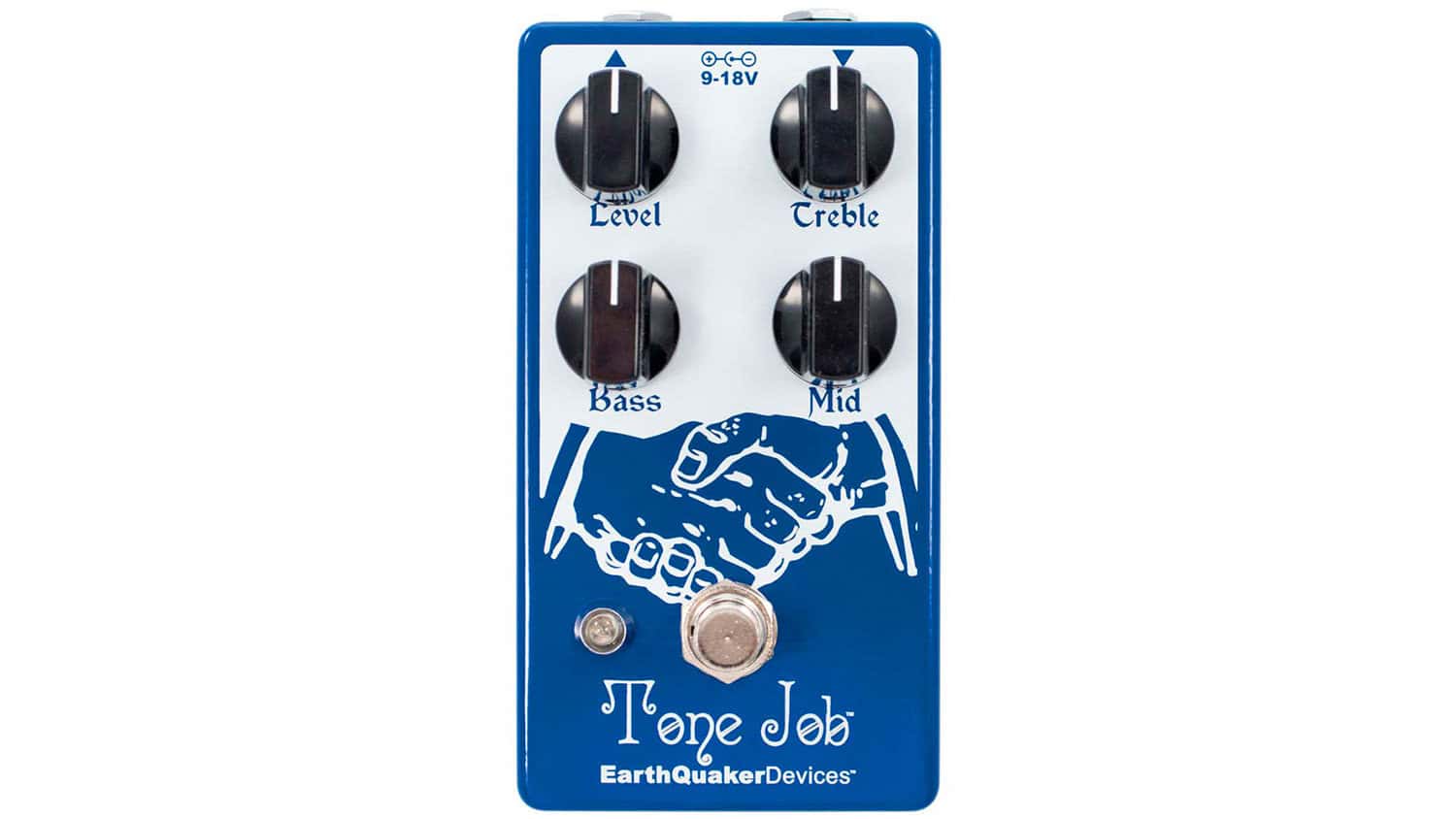 The all-analog Tone Job is unique in that it uses control knobs to fine-tune the active EQ instead of sliders. It features four controls over bass, mid, treble, and level with 20dB of cut/boost over the frequencies and more than enough available gain on the level control to get your sound to cut above the mix.
Buy now ($159):
Amazon | Guitar Center | Sam Ash | Musician's Friend
Best digital EQ: Source Audio Programmable EQ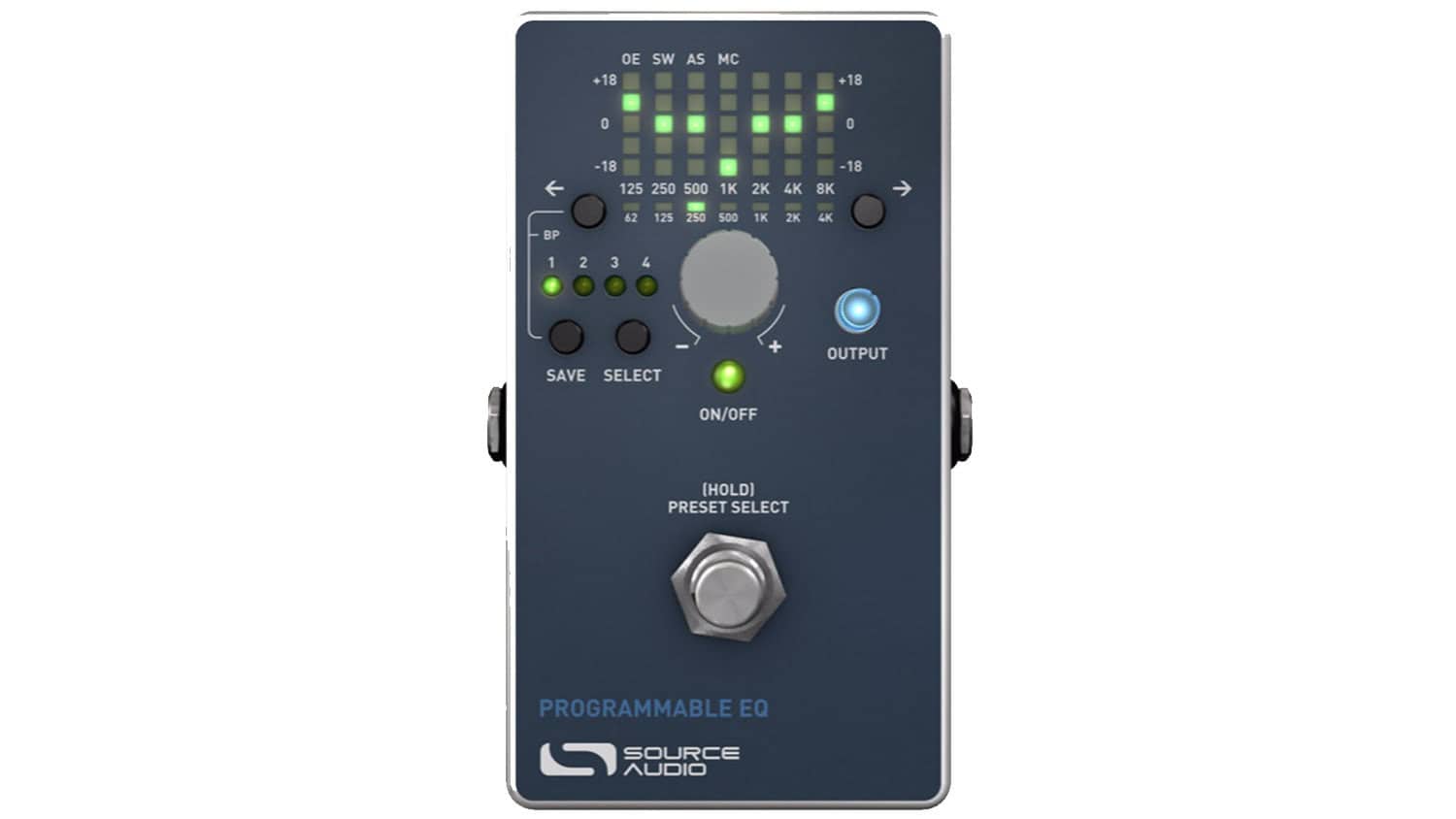 Offering a step forward in what pedal equalizers can do, this pedal from Source Audio features state-of-the-art digital signal processing. There are seven frequency bands, each offering 18dB of cut/boost across four presets. This means there are a total of 28 bands that can easily be recalled with the footswitch on the pedal or with MIDI integration. And with 12dB of gain boost you can use it to drive your amp or boost your signal for lead parts. The Octave Extend function means you can even use it with bass guitar.
Buy now ($150):
Amazon | Sam Ash
Best EQ pedal for utility: BOSS GE-7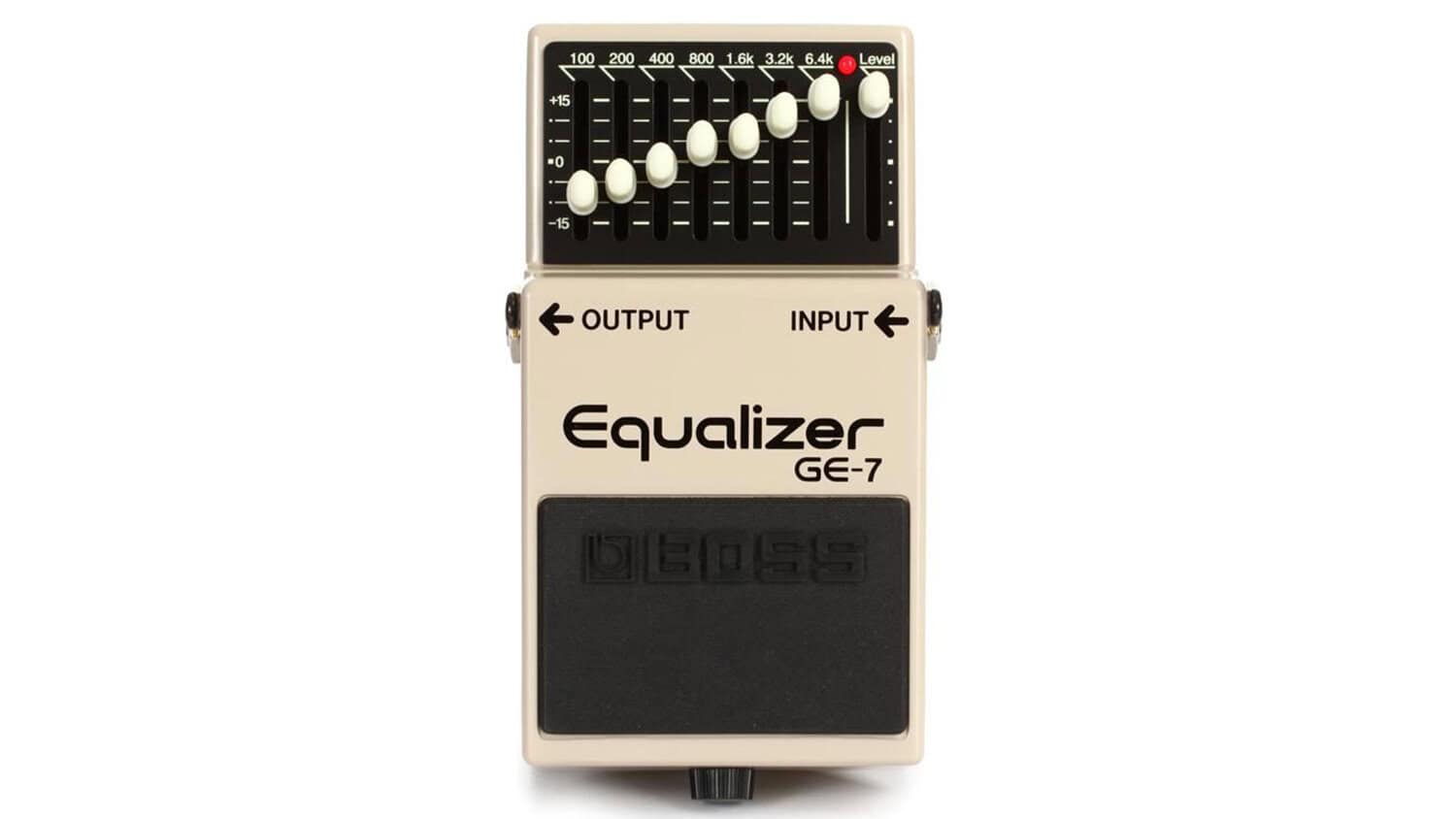 There might not be a better workhouse EQ pedal than this 7-band from BOSS. All bands are specifically in the frequency spectrum of the guitar, ranging from 100Hz to 6.5kHz with 15dB of cut/boost. It's mono only and doesn't offer any special features, but it certainly gets the job done. There are also some popular mods that can be done to add additional functionality.
Buy now ($120):
Amazon | Guitar Center | Sam Ash | Musician's Friend
Best analog EQ pedal: Wampler EQuator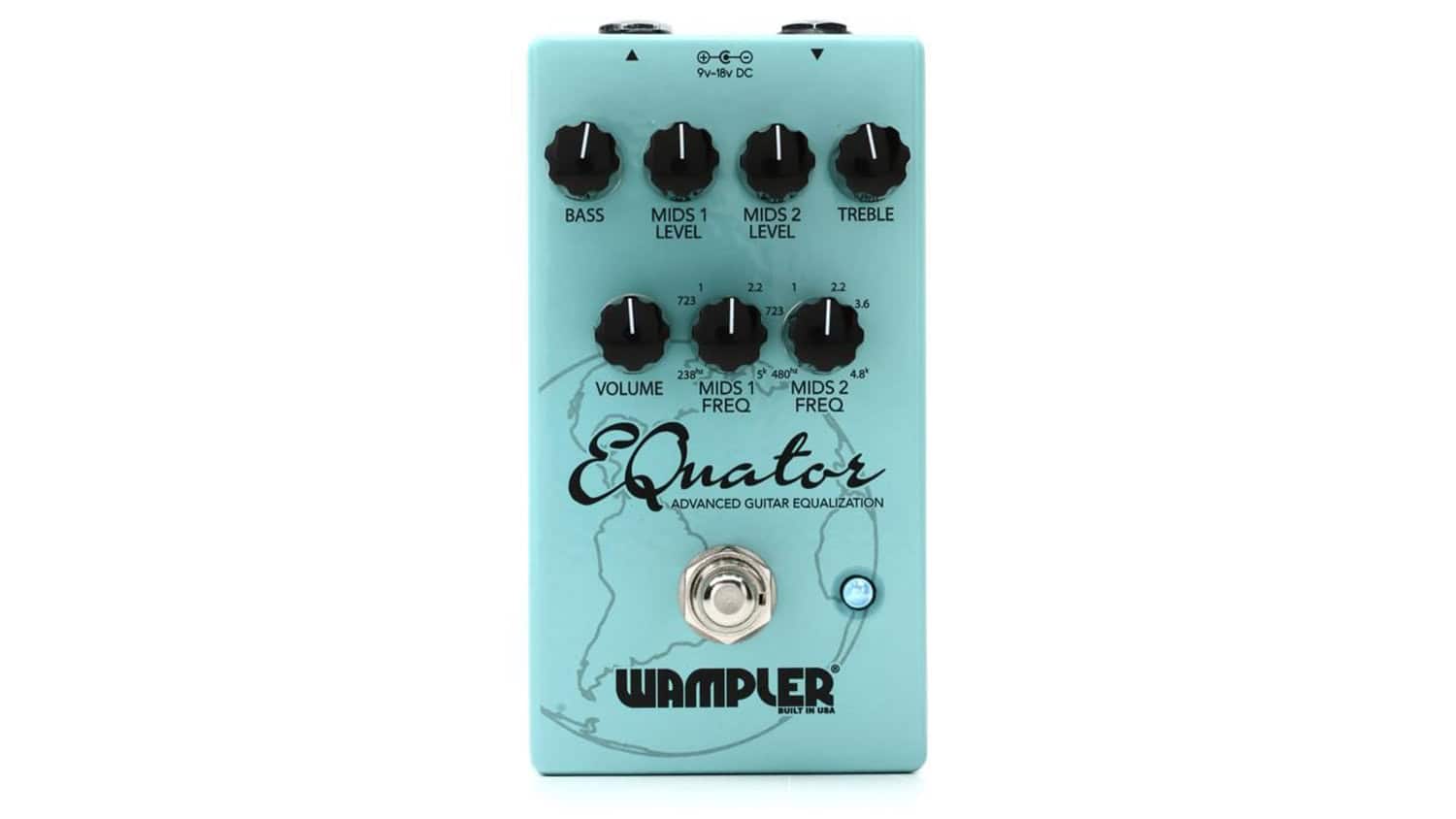 It seems like more and more EQ pedal designs are moving toward the digital realm, but this all-analog offering from Wampler has an active 4-band EQ with fixed bass and treble controls and two semi-parametric mid frequencies. It also offers a whopping 25dB of gain. Change the sound of your amp, alter the tone of your overdrives, or augment the sound of your rig altogether.
Buy now ($200):
Amazon | Guitar Center | Sam Ash | Musician's Friend
Best budget EQ pedal: MXR 6-Band EQ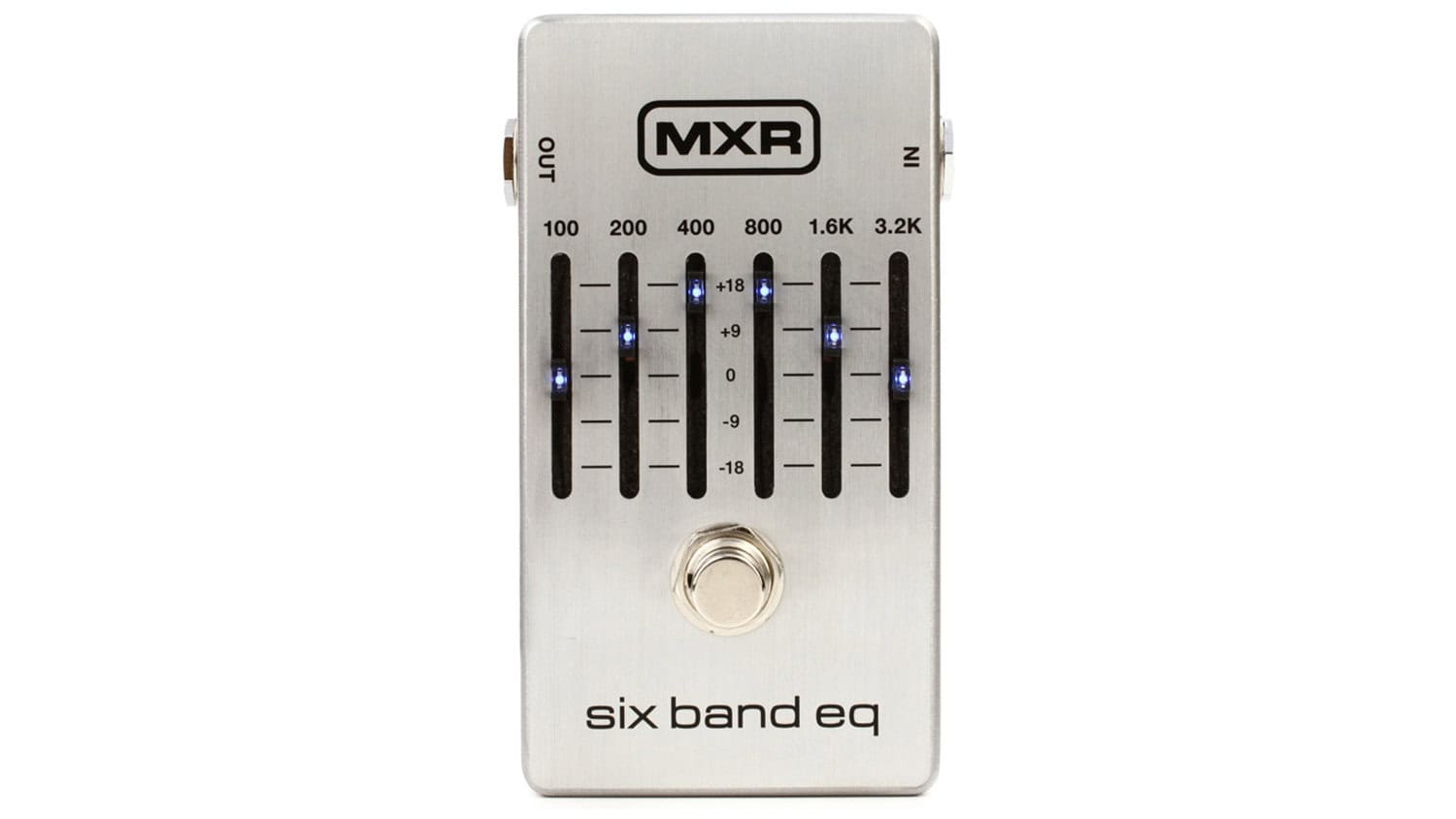 This is a slimmed-down version of their 10-band model and aside from offering less frequency bands comes with almost all of the same features – including backlit sliders. It doesn't come with a gain control so you might have to stage that via other means, but considering the build quality the price tag is well worth it if you are budget conscious.
Buy now ($90):
Amazon | Guitar Center | Sam Ash | Musician's Friend
Runner up: Danelectro Fish n' Chips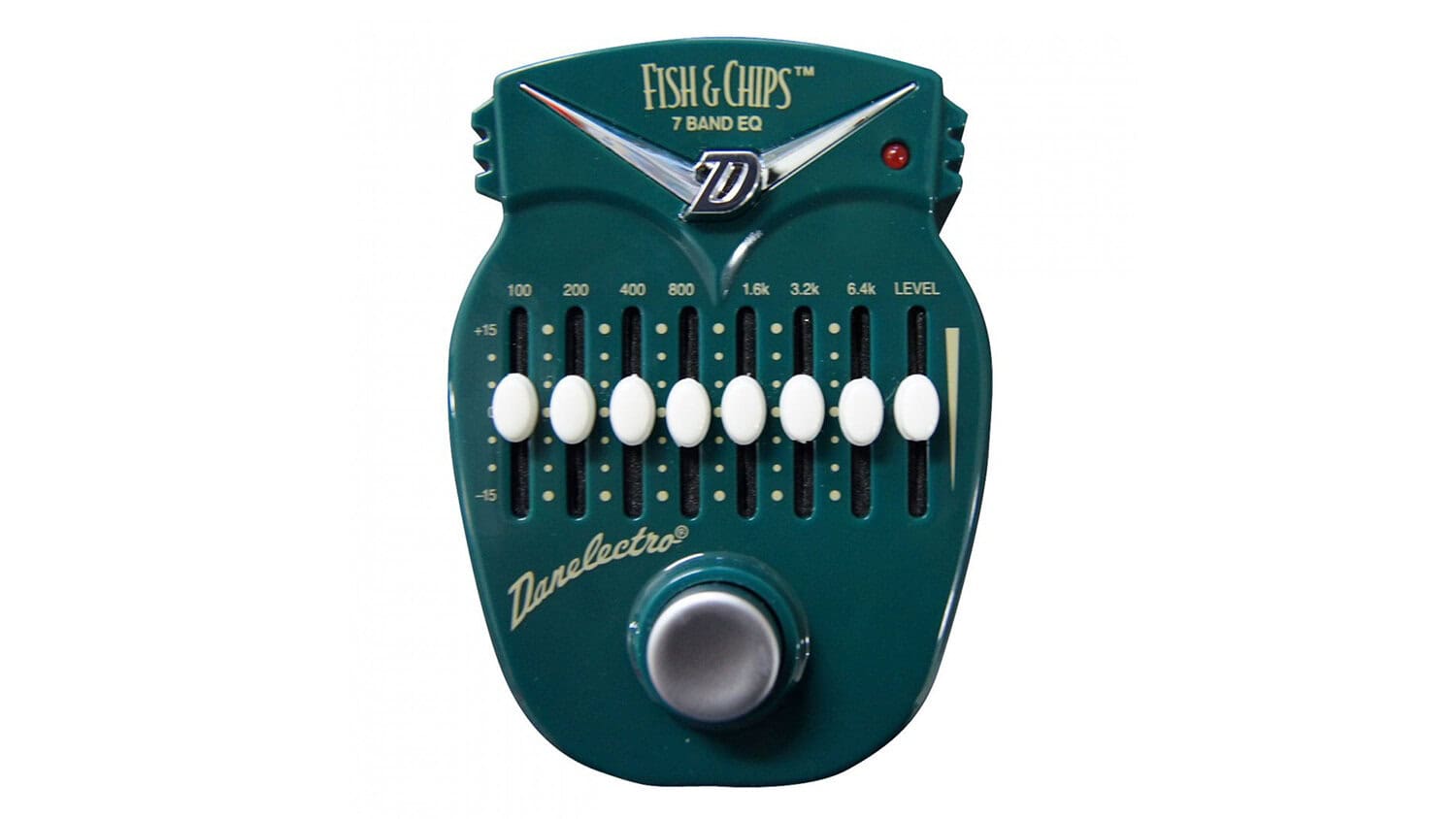 A lot of players love this model due its compact size and very low noise. It has 7 bands ranging from 100Hz to 6.4kHz. and a gain slider. It has top mounted, mono I/O and can be powered with a supply or battery. The only real complaint people seem to have is with the plastic enclosure, but it's stronger than you might think. Production of them seems to come in waves, but it really isn't hard to find one.
Buy now ($28-55):
Amazon