Marshall Amplification is legendary in the guitar world. Their sonic signature is all over some of the most popular recordings in music across pretty much every genre. And for good reason! They are incredibly well-crafted and have the tone to match. But if you want to get the famous Marshall sound without having to move away from your current amp, or if your budget is slim, you can always look to the pedal world. These are some of the best Marshall-style pedals available today.
It's also worth noting that this is just a sampling of what's available. There are many boutique builders that have stellar pedals with the Marshall vibe, but some you have to order direct. A quick internet search will open up Pandora's box and give you plenty of additional options!
Best Overall: Bogner La Grange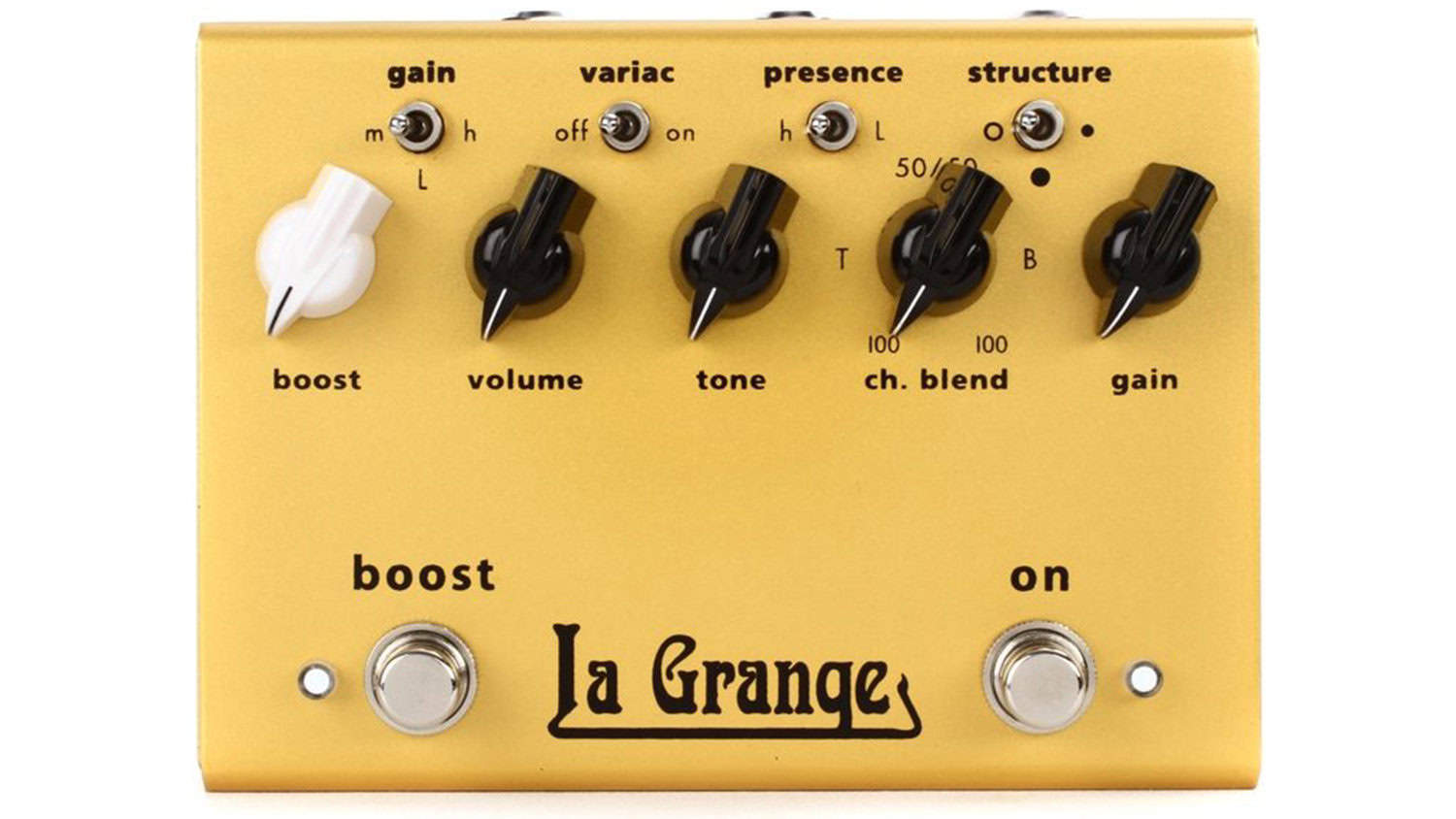 If you're looking for the infamous "brown sound", it might be time to take a trip to La Grange. This Plexi-style pedal has a simple but powerful control set that includes gain, tone, and volume with an additional control over the amount of boost. The real magic lies in the Channel Blend control, which emulates bridging two channels of the 4-input original amp. A set of switches lets you tailor the sound even further with additional gain, increased presence, a Variac simulator, and Structure – which changes how the gain behaves (tight and focused, or loose and open). You can even use an expression pedal to alter the gain in real time!
Buy now ($250):
Amazon | Musician's Friend
Most Versatile: Tech 21 Character Series British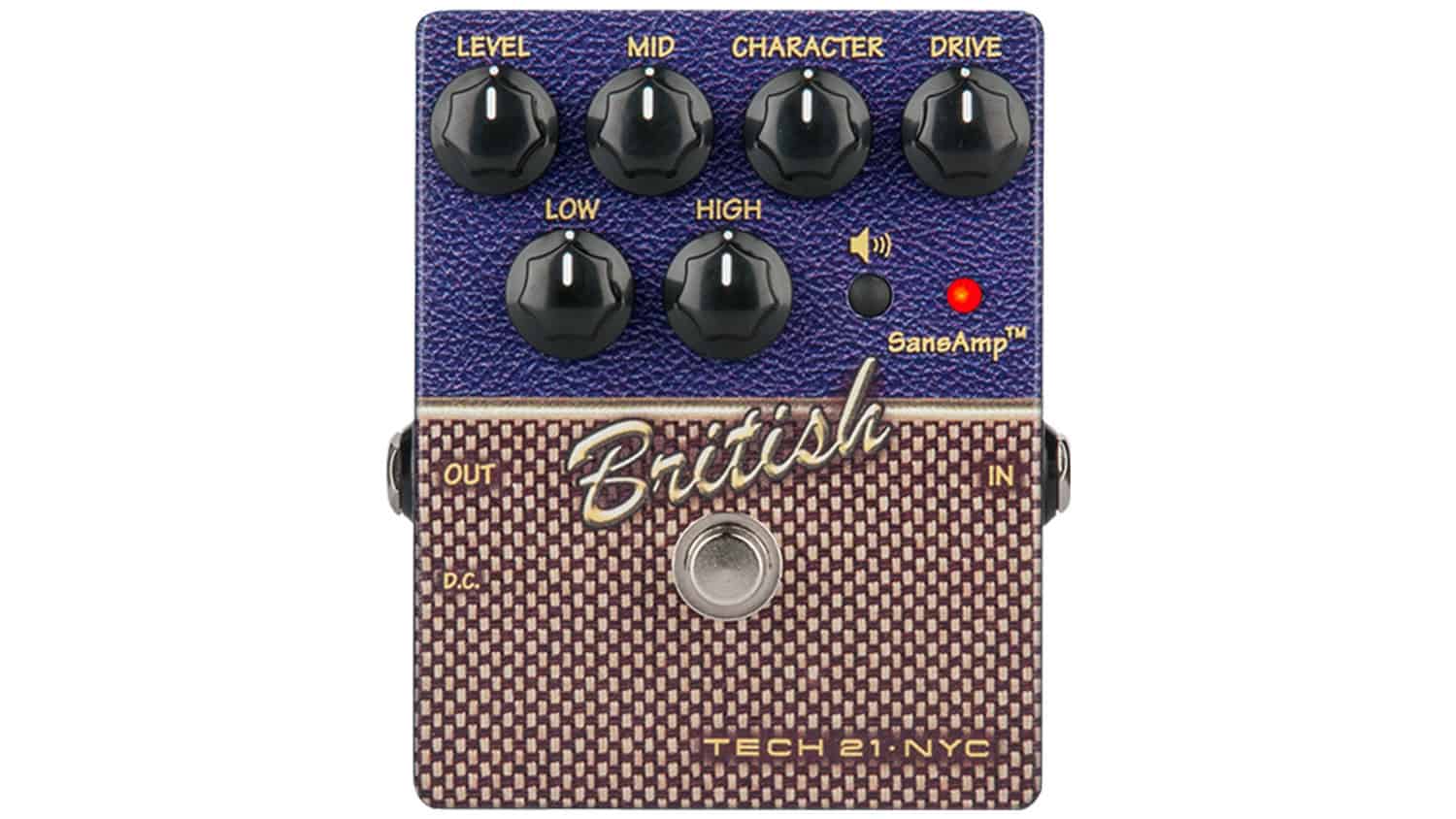 Tech 21's Character series offers some of the best amp sounds you can find in a pedal, and the British is their take on the Marshall mojo. It comes with drive and level controls for gain staging and a 3-band EQ for tone tweaking. But the Character knob is where the true magic lies. It allows you to select between many types of Marshall's most popular amp models like the JCM800, Bluesbreaker, Super Lead, and JMP. It also comes with Sansamp speaker emulation that can be disabled if desired.
Buy now ($120):
Musician's Friend
Best Plexi: Wampler Plexi-Drive Deluxe V2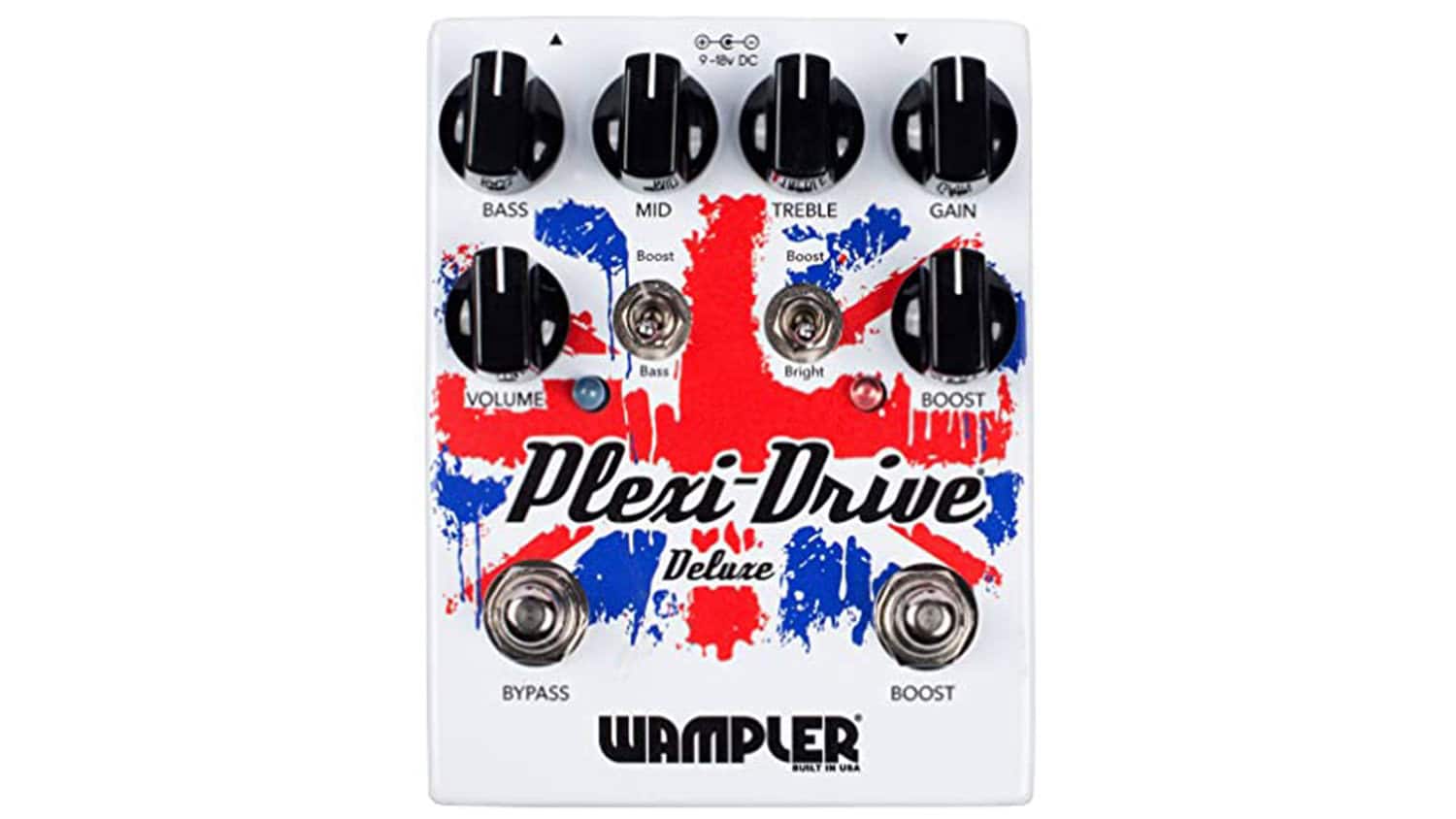 No one can deny that Wampler is at the top of the heap when it comes to squeezing amazing amp sounds into a pedal. The Plexi-Drive features two independent channels (normal and boost) with 3-band EQ and some voicing switches that can add more bass and brightness. And if your pedalboard is low on real estate, it also comes in a mini version with a few less features.
Buy now ($240):
Amazon | Sam Ash | Musician's Friend
Best Super Lead: Xotic Effects SL Drive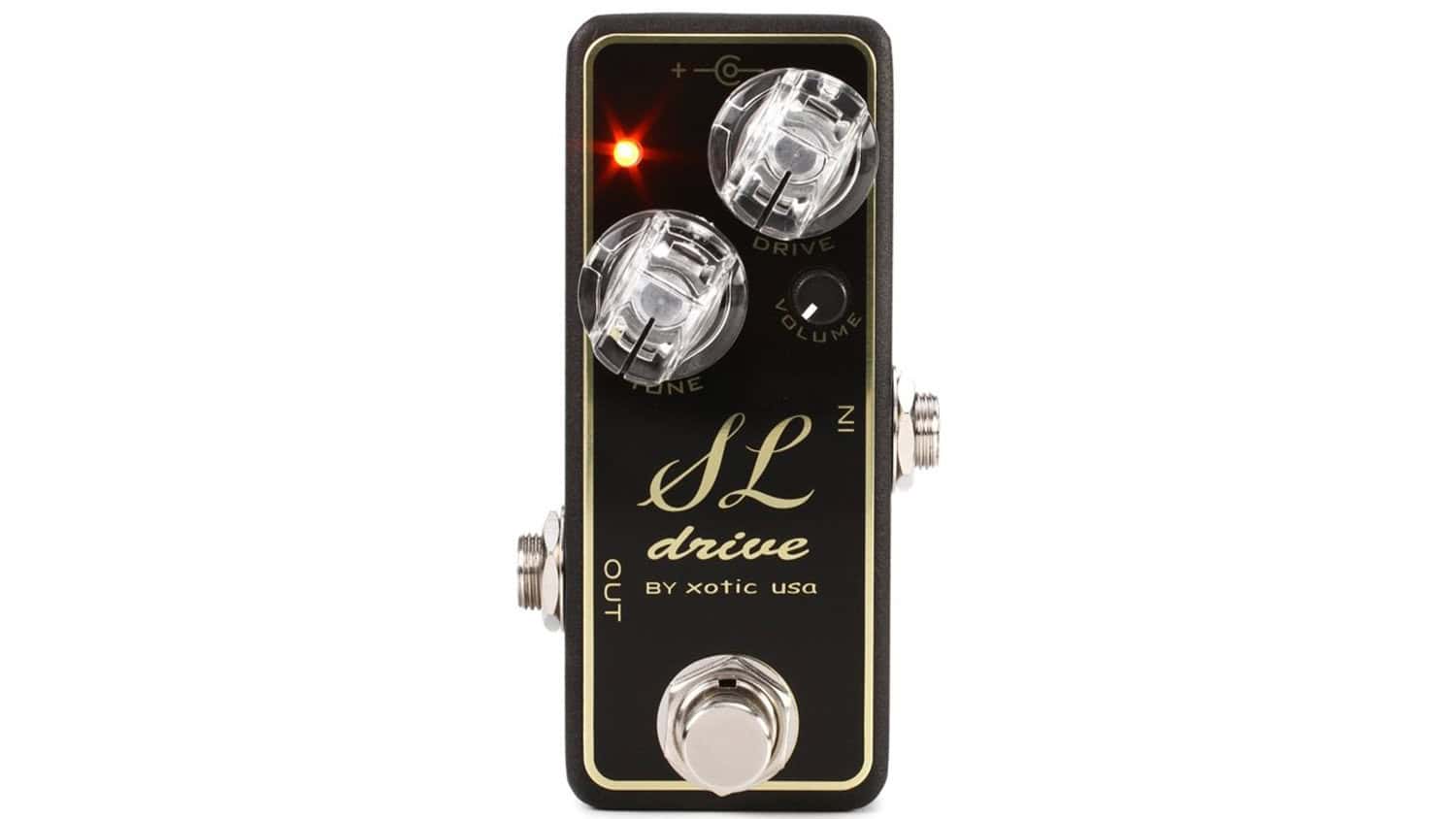 The SL Drive is built to reproduce sounds from the Super Lead and Super Bass amplifiers, with internal switches that let you choose between them. The Super Lead is brighter and offers more gain, while the Super Bass has more low end. It also interacts nicely with your guitar's volume control, just like the real thing.
Buy now ($132):
Amazon | Sam Ash | Musician's Friend
Best Hot-Rodded Sound: Friedman BE-OD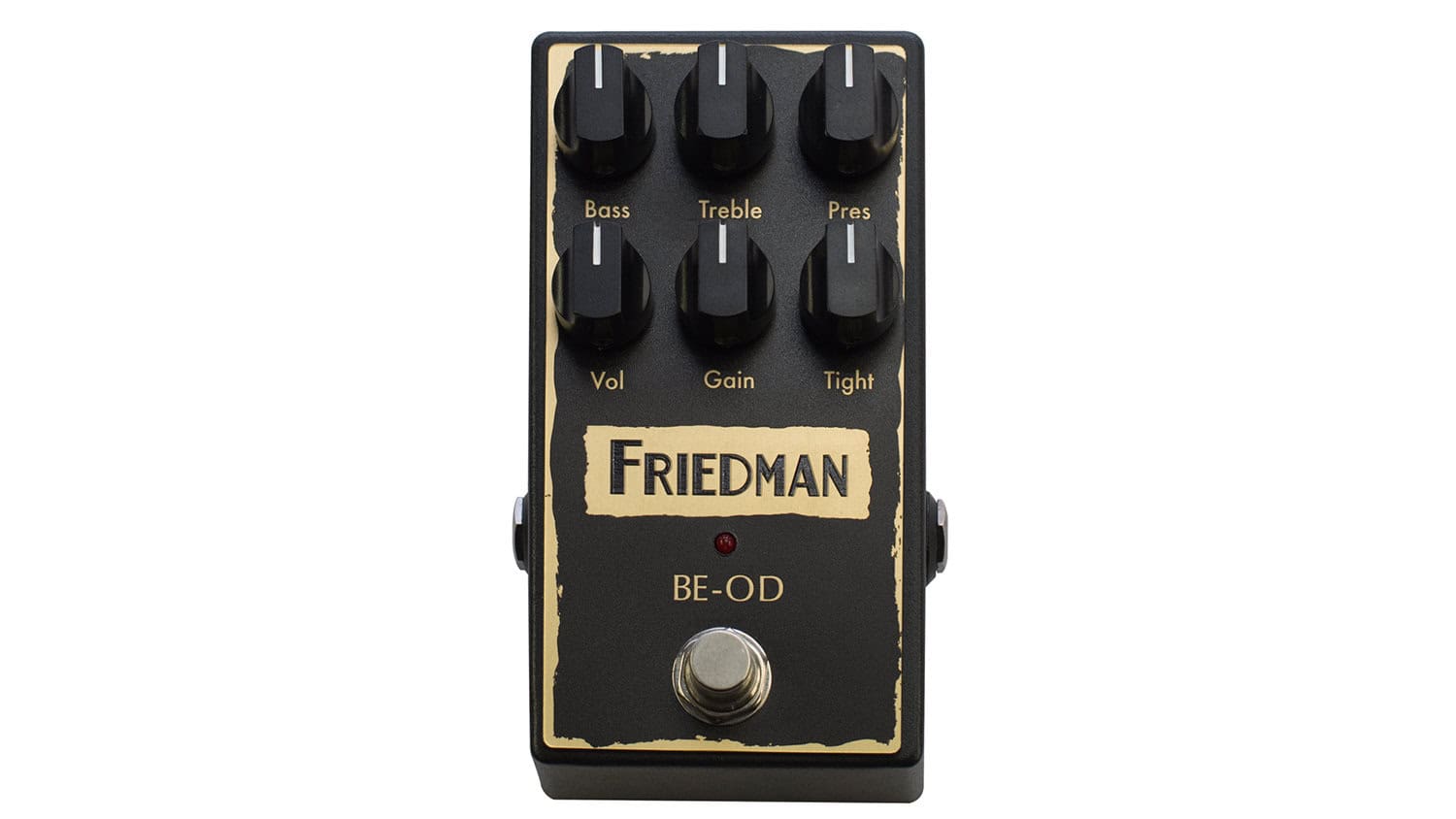 Friedman amplifiers take the British sounds of Marshall and hot-rodded them. The BE-OD features the full midrange and increased gain found in the BE-100 amplifier and squeezes it into a stompbox. The unique Tight control gives you a range of responsiveness, and there is more than enough gain on tap to do some serious damage. It also comes in a deluxe, two channel version.
Buy now ($200):
Amazon | Sam Ash | Musician's Friend
Best JCM800: JHS Angry Charlie V3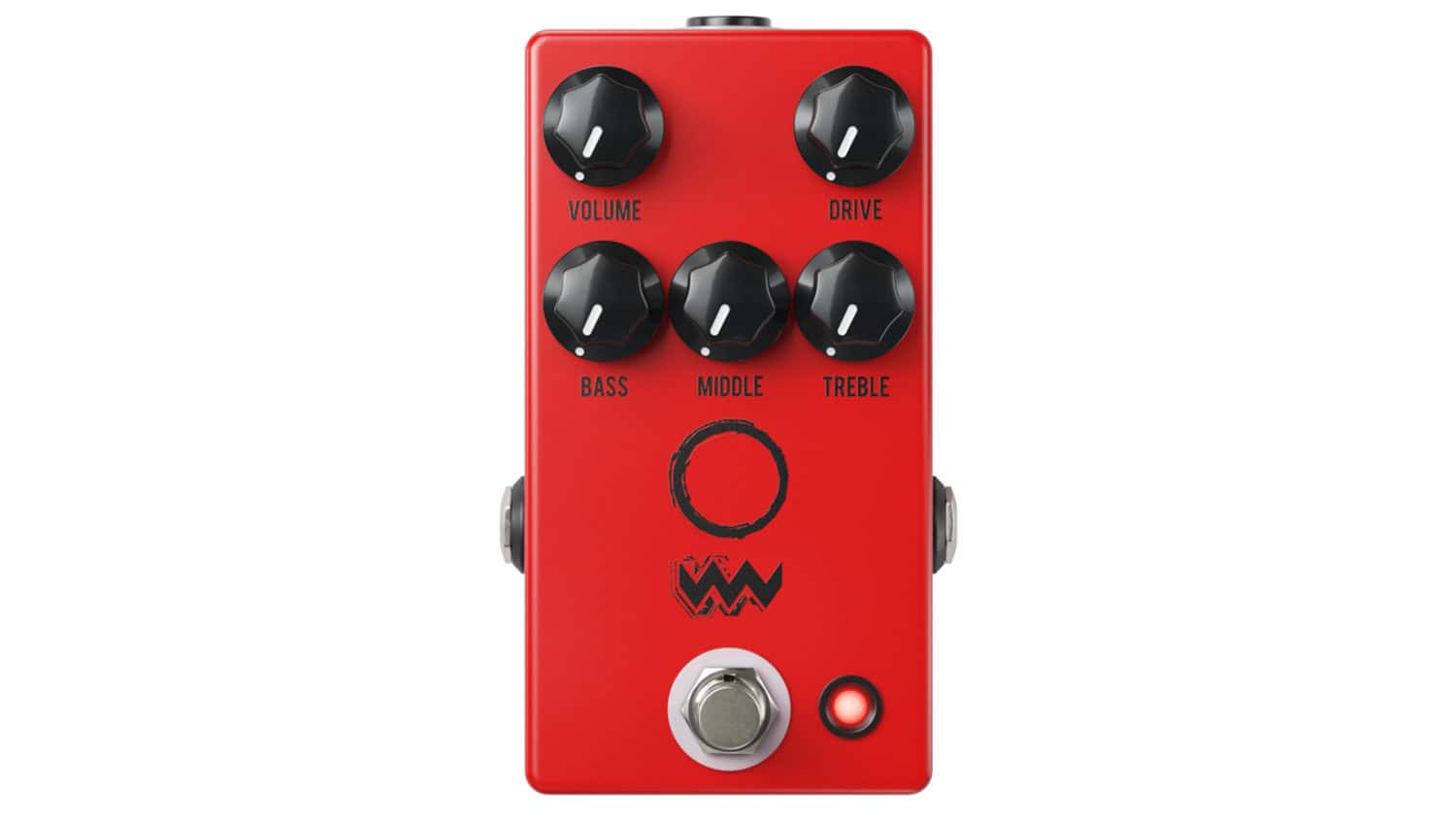 The JCM800 is one of Marshall's most famous models. Responsible for some of the most sought-after heavenly high-gain hard rock tones on record, it has defined generations of guitar players' sounds. This pedal brings the gainy goodness, lush low end, and thick midrange. The active tone section is based directly on the amp version. A few knobs and the truth – just like the amplifier.
Buy now ($200):
Amazon | Musician's Friend
Most Affordable: Joyo British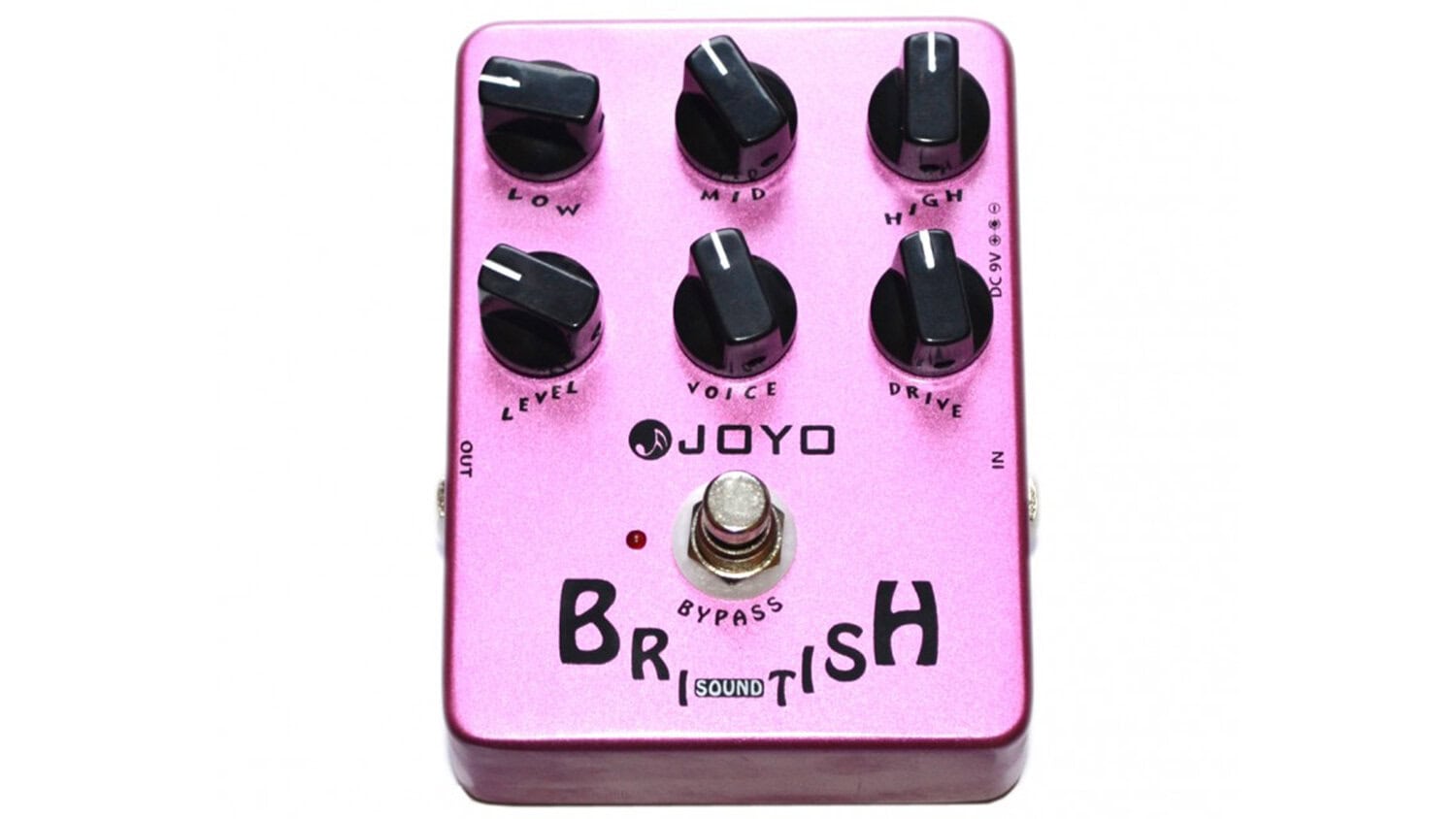 This model from Joyo is very similar to Tech 21's version. It offers the same control set and comes damn close in replicating the sound of some of Marshall's most famous creations. The only significant difference is that it does not allow you to turn off the speaker emulation – but that is one of the critical elements to getting a convincing amp sound anyway. It's already really affordable, but you can get it dirt cheap used.
Buy now ($37):
Amazon