Originally a niche appeal, offset guitars offer some out-of-the-box unique looks and sounds. As an alternative to more traditional double and single-cut bodies, they have found their way into all styles of music – from pop to country to metal. There may come a time that you want to ditch the safety of symmetrical guitars and step into the unknown. Here are some of the best offset guitars currently available.
Best Overall: Gibson Explorer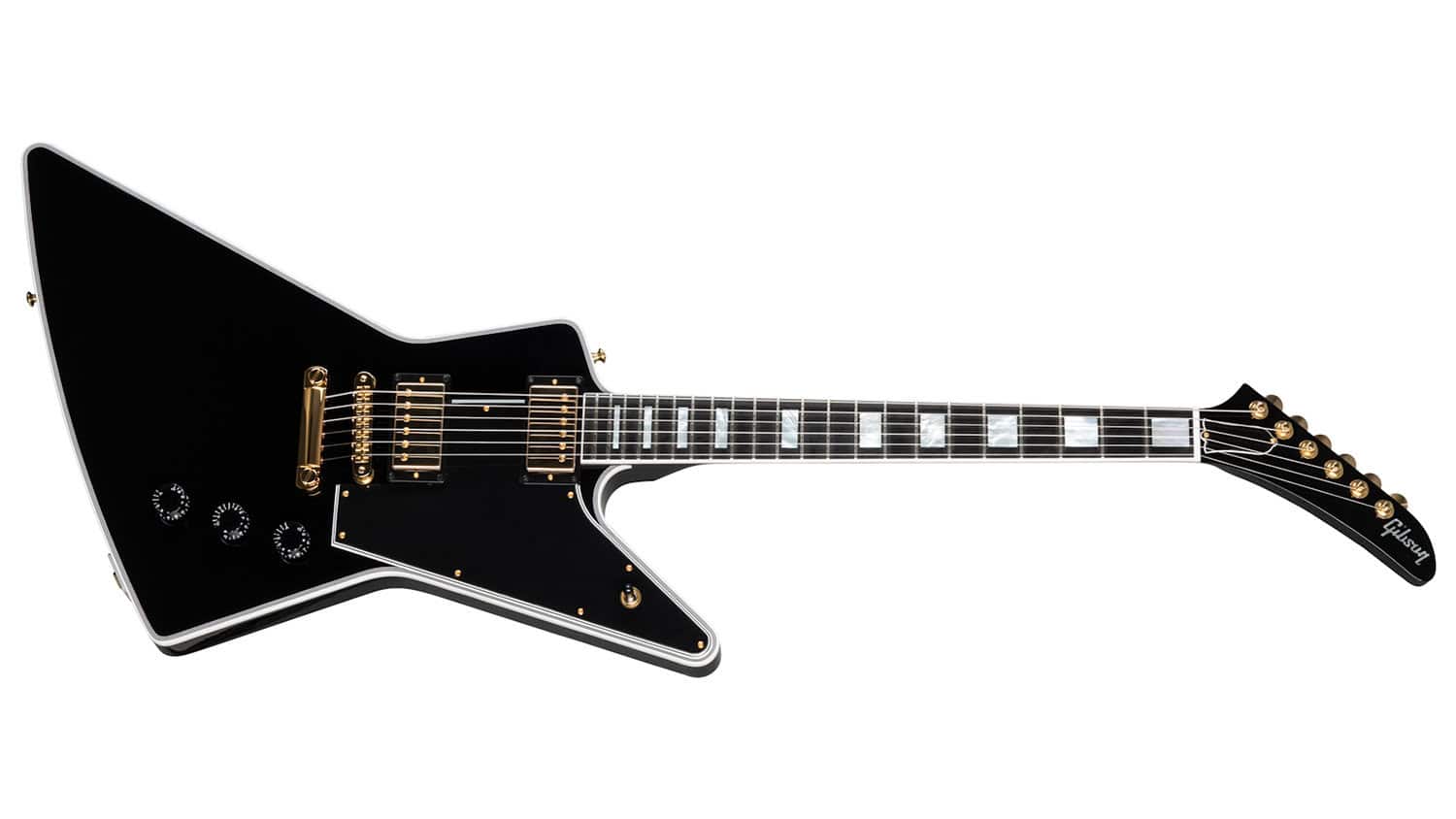 The Explorer is one of the most identifiable offset guitar types in history. The design has gone through many iterations throughout the decades, and this model brings the best of all. It sports the tonewoods ubiquitous with Gibson guitars like mahogany body and neck with rosewood fretboard. Burstbucker pickups give some nice bite to the warm, round sound of the guitar. If you're looking for traditional, why not go with a classic?
Buy now ($1,700):
Amazon | Sam Ash | Musician's Friend
Best for Heavy Music: Schecter E-1 Apocalypse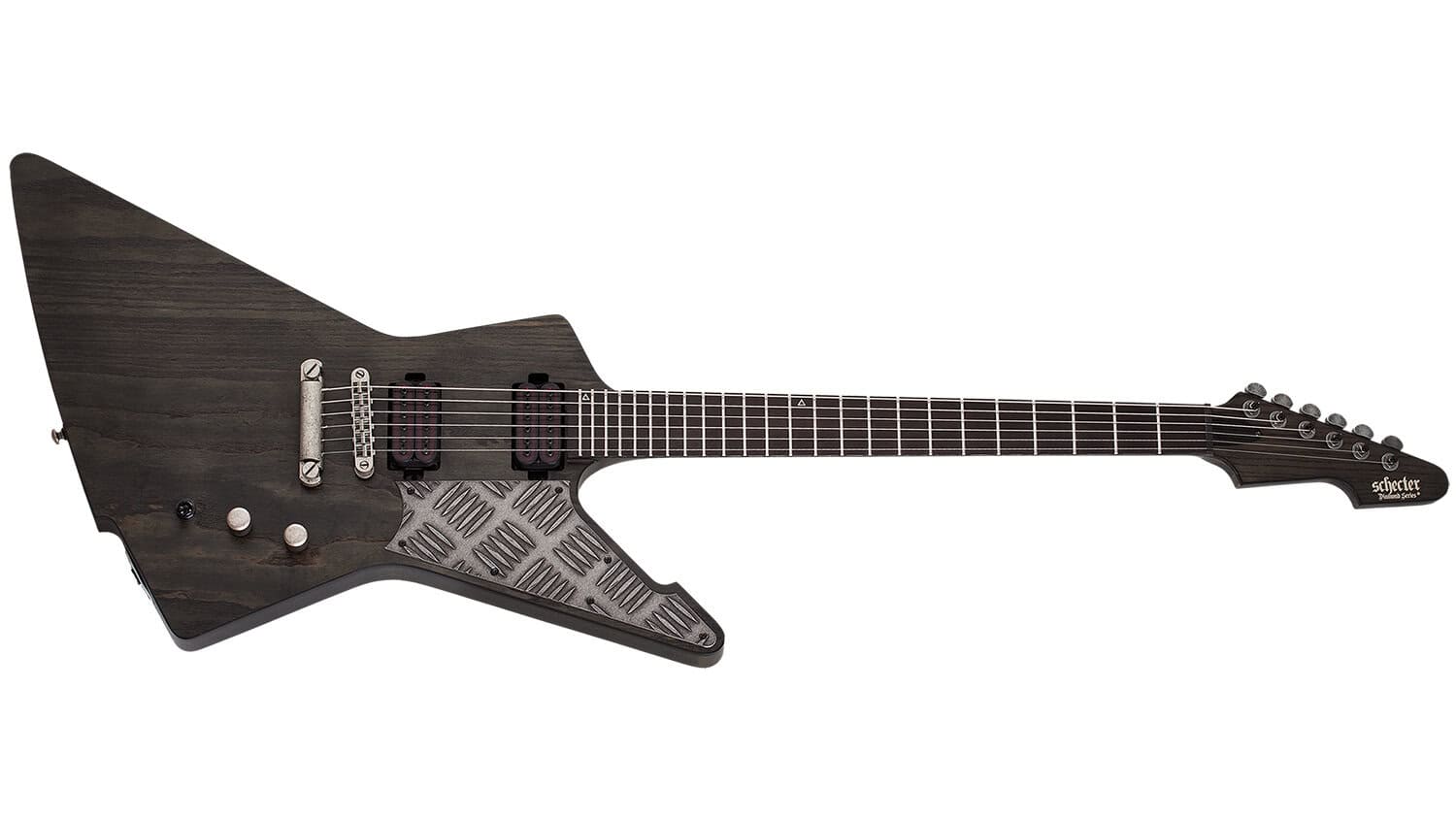 Schecter is well-known for making some of the best guitars for playing heavy music, and their foray into the world of offsets is no exception. The unique combination of tonewoods lay the tonal base, like a swamp ash body, maple neck, and ebony fingerboard. This makes for the ideal modern metal sound – bright and forward.
The duel Apocalypse VI humbuckers provide searing overdrive tones and can be coil split to get chiming clean sounds. The three-way pickup switching is familiar with just master volume and tone controls. It has some appointments you would be lucky to find in even higher end models, like GraphTeq nut, TonePros bridge, and locking tuners.
Buy now ($1,190):
Amazon | Musician's Friend
Best High End: Gibson Firebird Custom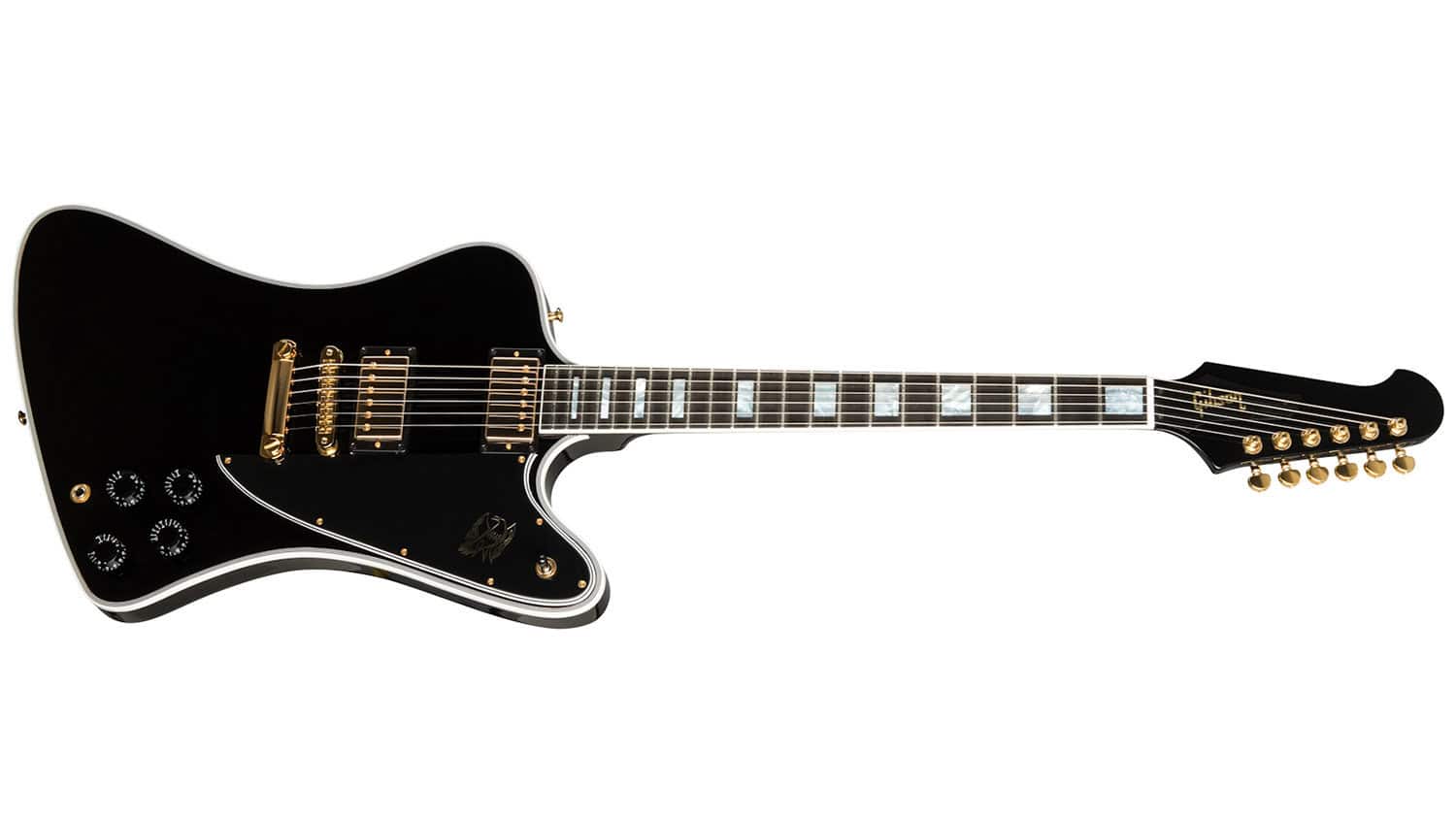 The Firebird is one of Gibson's all-time most creations and this Custom model pays homage to the spirit of it. It's built with Gibson's tried-and-true combo of mahogany body and neck with C shape and comes with an environmentally-friendly Richlite fretboard. CTS pots control the dual humbucker pickups that offer independent tone and volume controls. It's sleek, sexy, and a perfect blend of the tones of yesterday and today.
Buy now ($4,200):
Musician's Friend
Best Under $1,000: Epiphone Firebird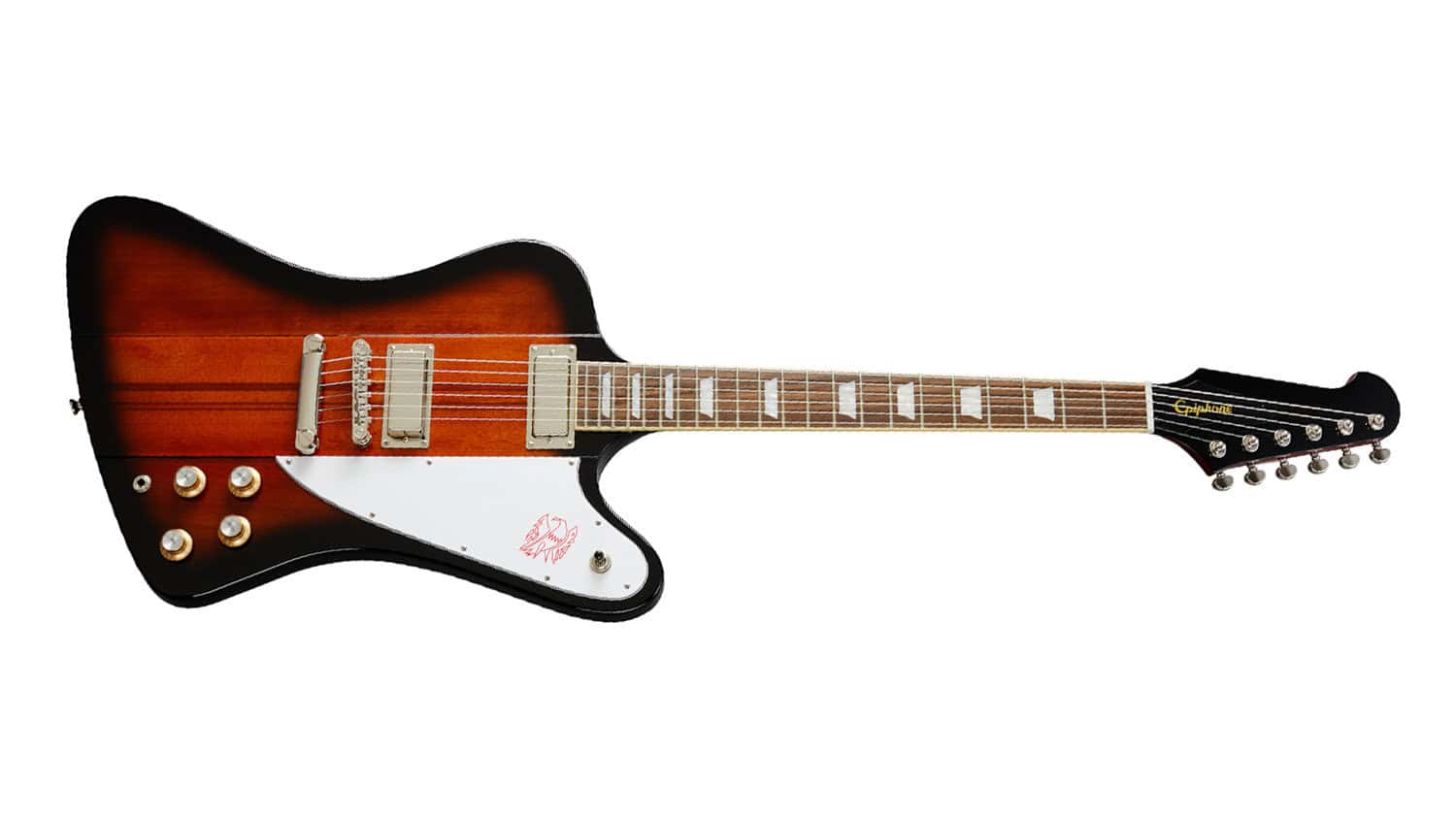 A Firebird with mini humbucker pickups is one of the coolest offset designs. This model from Epiphone packed in all of the features from the original 1963 design. This includes a slim taper C-neck, mahogany body and neck-thru design for increased sustain. The ProBucker mini humbucker pickups are created using the same proportions from the original mini humbuckers that were built in Michigan all those decades ago. It doesn't exactly push any boundaries, but it is damn good at what it does.
Buy now ($600):
Sam Ash | Musician's Friend
Most Unique: Fender Player Duo-Sonic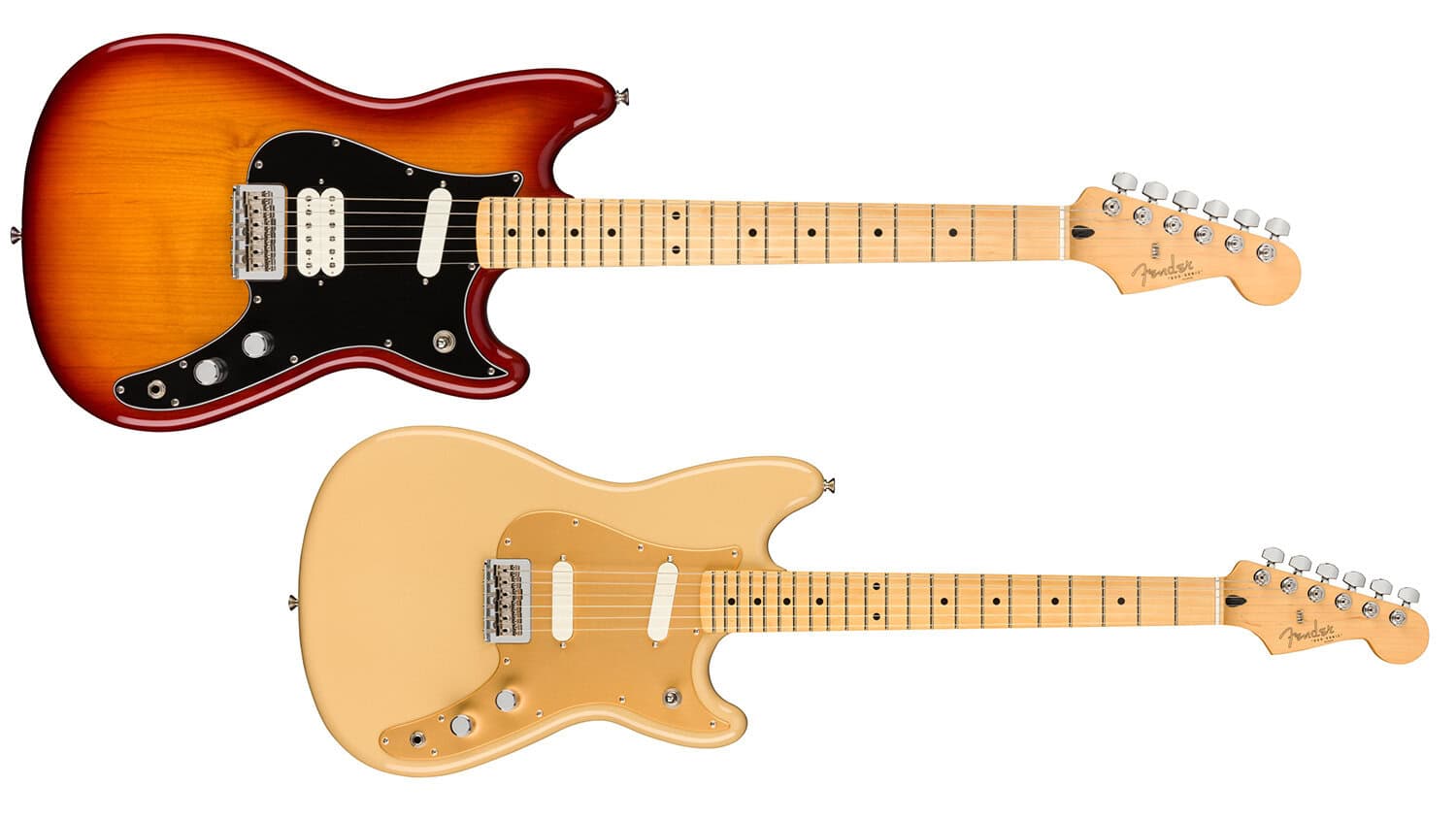 In 1956 Fender unveiled a novel body shape. Aimed at students, the Duo-Sonic has some shared aesthetics with the Stratocaster. The smaller (slightly) scale length and neck provide a fresh feel and sound to familiar Fender tones. It comes in different variations of neck tonewoods and pickup configurations as well, including SS and HS. It stays simple with a single volume and tone control and three-way pickup selector. This one makes for a great starter guitar and/or a unique, arty complement to your arsenal.
Buy now ($650):
Amazon | Musician's Friend
Most Esoteric: Guild S-200 T-Bird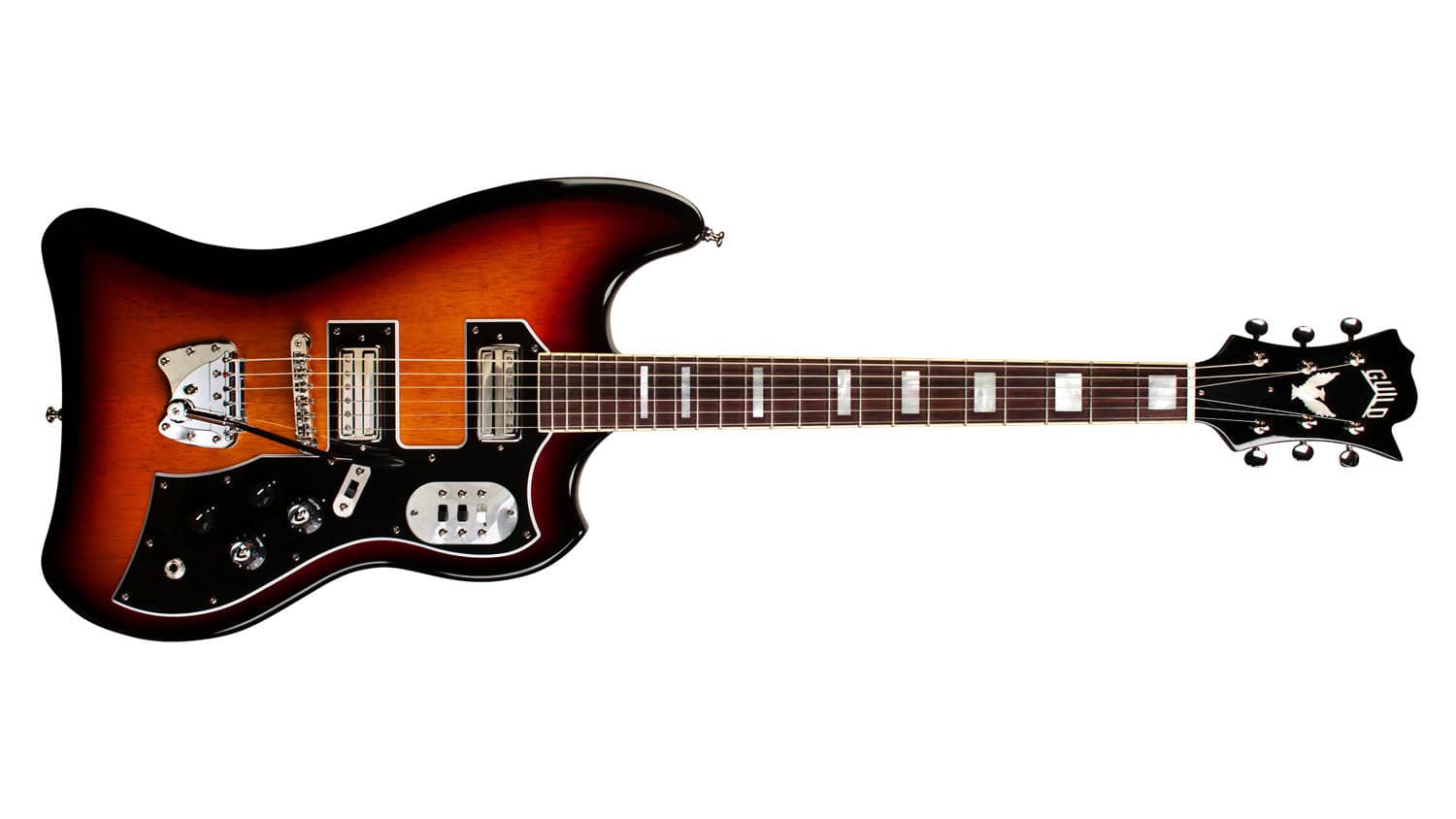 Perhaps Guild's most unique idea in their entire lineup, the original T-Bird run was from 1964-1968. The S-200 resurrects it with period correct details and a really unique control set. The mahogany body and vintage C-shape mahogany neck provide warm tone with solid sustain, and the Guild Little Bucker pickups fall somewhere between the weight of humbuckers and the spank of single-coils.
Buy now ($850):
Amazon | Sam Ash
Best Budget Model: Squier Classic Vibe '60s Jazzmaster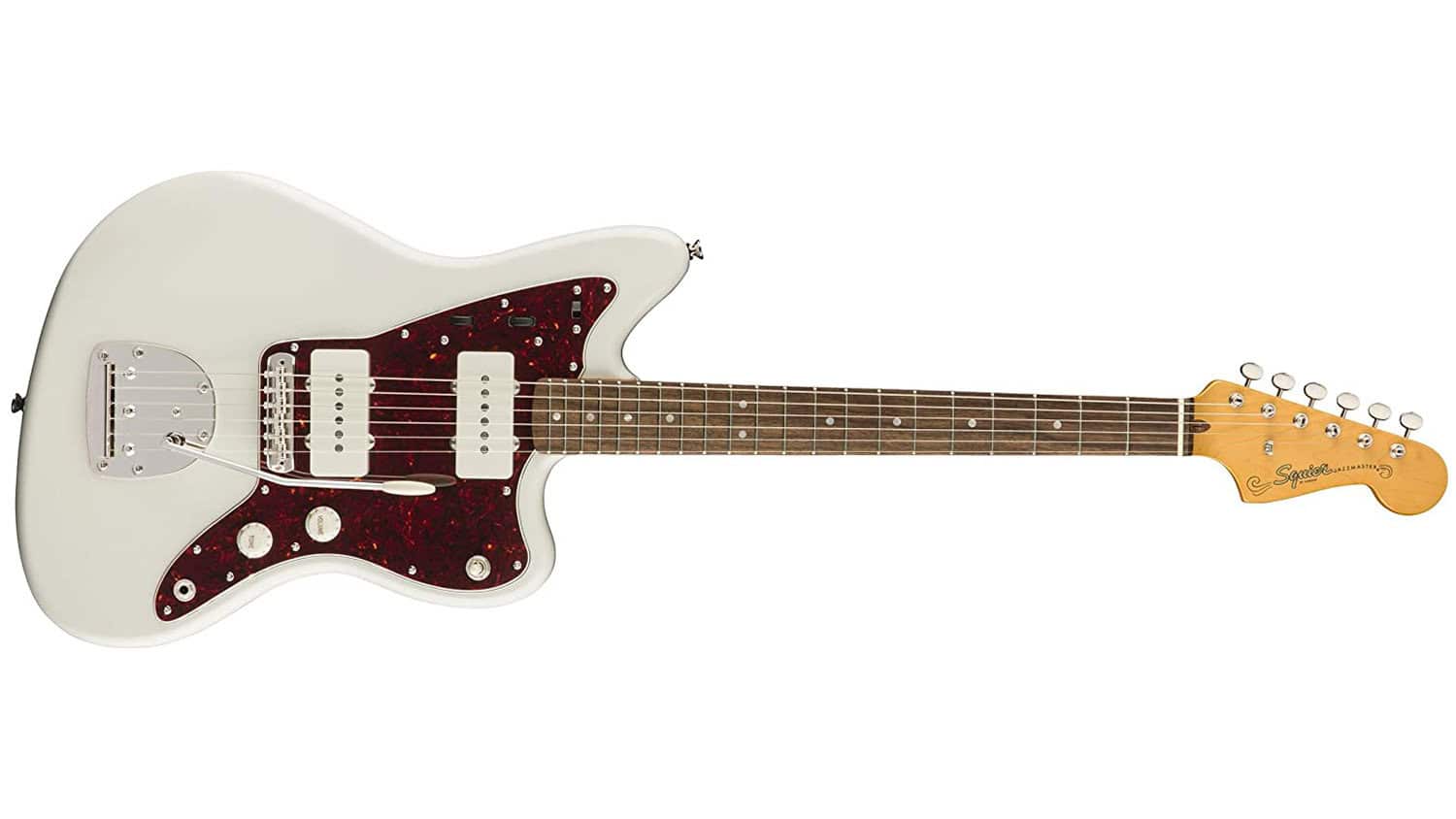 The Classic Vibe series offers affordable options to some of the most favorite designs that Fender has come out with. The 60's Jazzmaster includes everything from the originals with improved modern manufacturing. Appointments include a C shape neck with 9.5" profile, barrel saddles and floating bridge. It's got a unique combination of tonewoods too, with a poplar body and Indian laurel fingerboard. Dual Fender designed Alnico single-coil pickups give you clean chime, but make no mistake – they can get dirty. There is a lot of value built in, and this convincing replica of one of Fender's most popular designs is a great way to bring the 1960's into the 21st century.
Buy now ($430):
Amazon | Sam Ash | Musician's Friend
Most Versatile: Fender Vintera '60s Jaguar Modified HH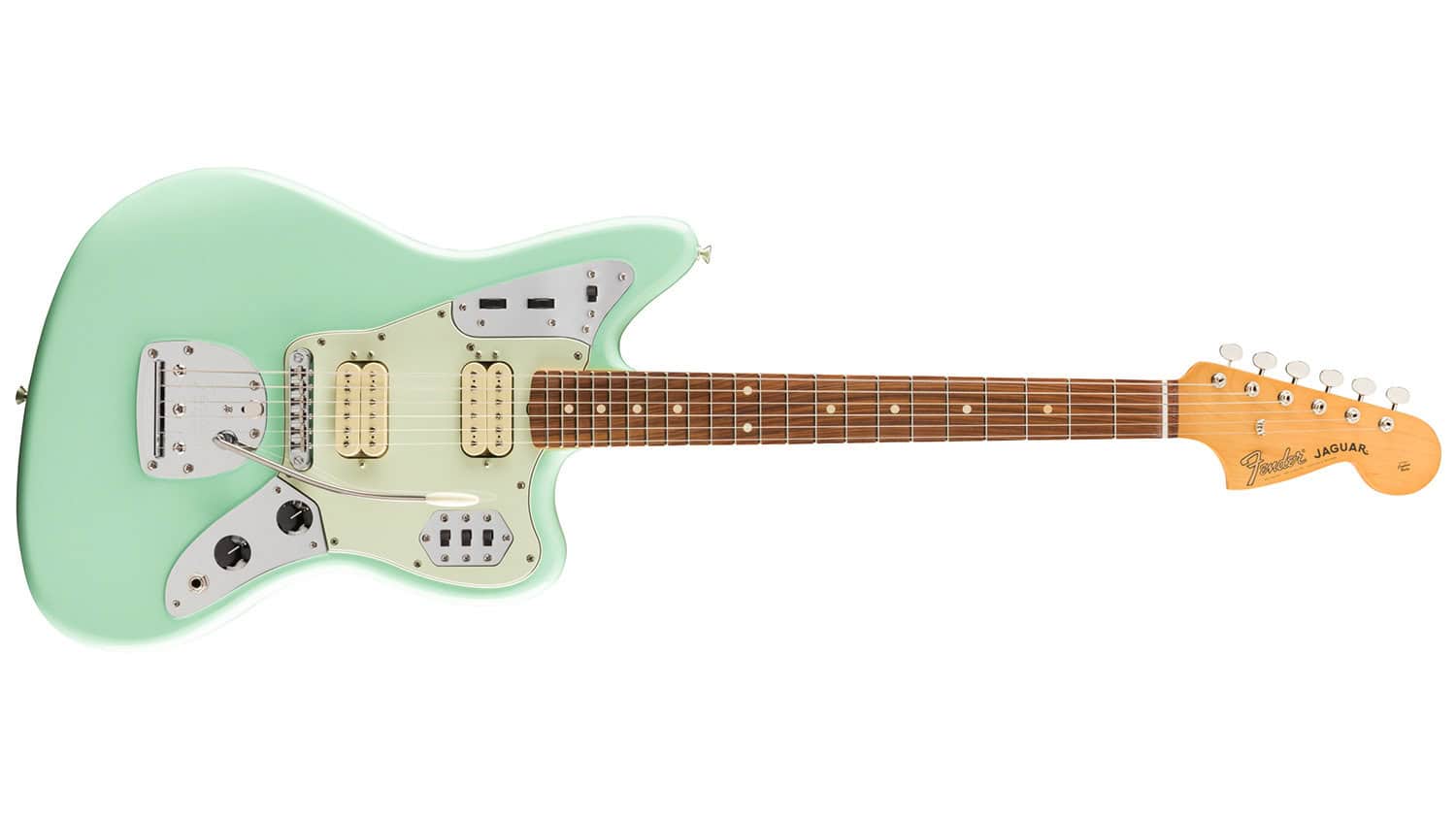 Much like the Squier Classic Vibe line, the Vintera collection from Fender brings the best of yesterday into tomorrow. This 60s Jaguar model features aggressive Atomic humbuckers that can be coil split, and there are a number of slider switches to create unique sounds. The alder body is a complement to the maple neck and fretboard, and together they provide bright, snappy tones with a lot of attack. The vintage floating, locking tremolo lets you bend to your heart's content, Adjust-o-matic bridge fine tunes the intonation.
Buy now ($1,230):
Amazon | Sam Ash | Musician's Friend