Unlike some genres, metal is popular worldwide. And being such, there are many subgenres within it. Certain kinds are more popular in different parts of the globe, but no matter the style metal guitarists all have one thing in common – they are serious about their gear! These are some of the best pedals for metal.
Most Unique
Eventide H9 Harmonizer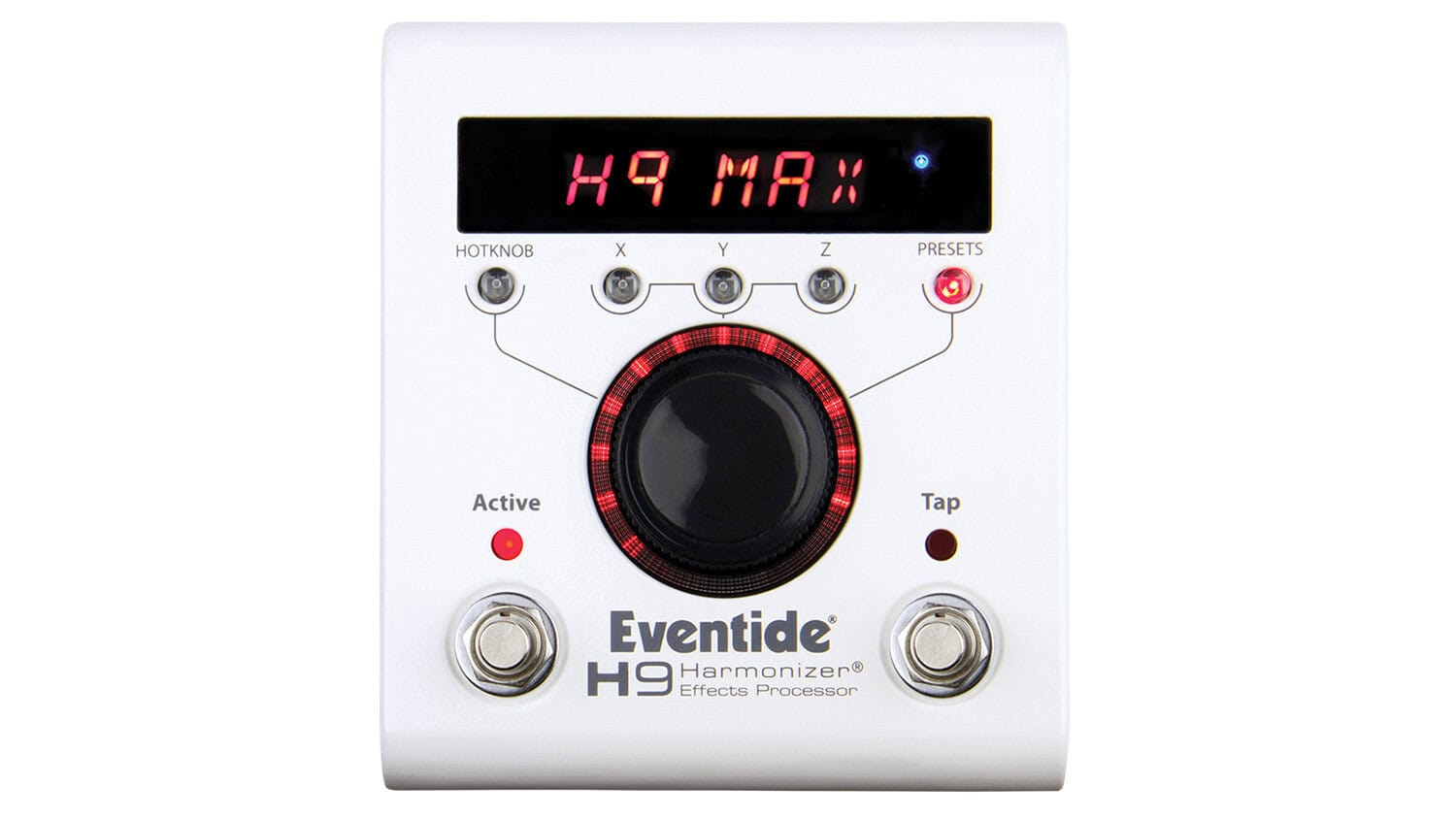 When the original Harmonizer units came out they revolutionized the guitar sounds of many hard rock and metal players. Eddie Van Halen, Mick Mars, Steve Vai the list goes on. The H9 fits all of those legendary sounds into a compact, pedalboard-friendly package. The standard version includes 9 algorithms, but there is a Max model that allows access to up to 50! It also has MIDI control and iOS app compatibility.
Buy now: Amazon | Guitar Center | Sam Ash | Musician's Friend
TC Electronic Mimiq Doubler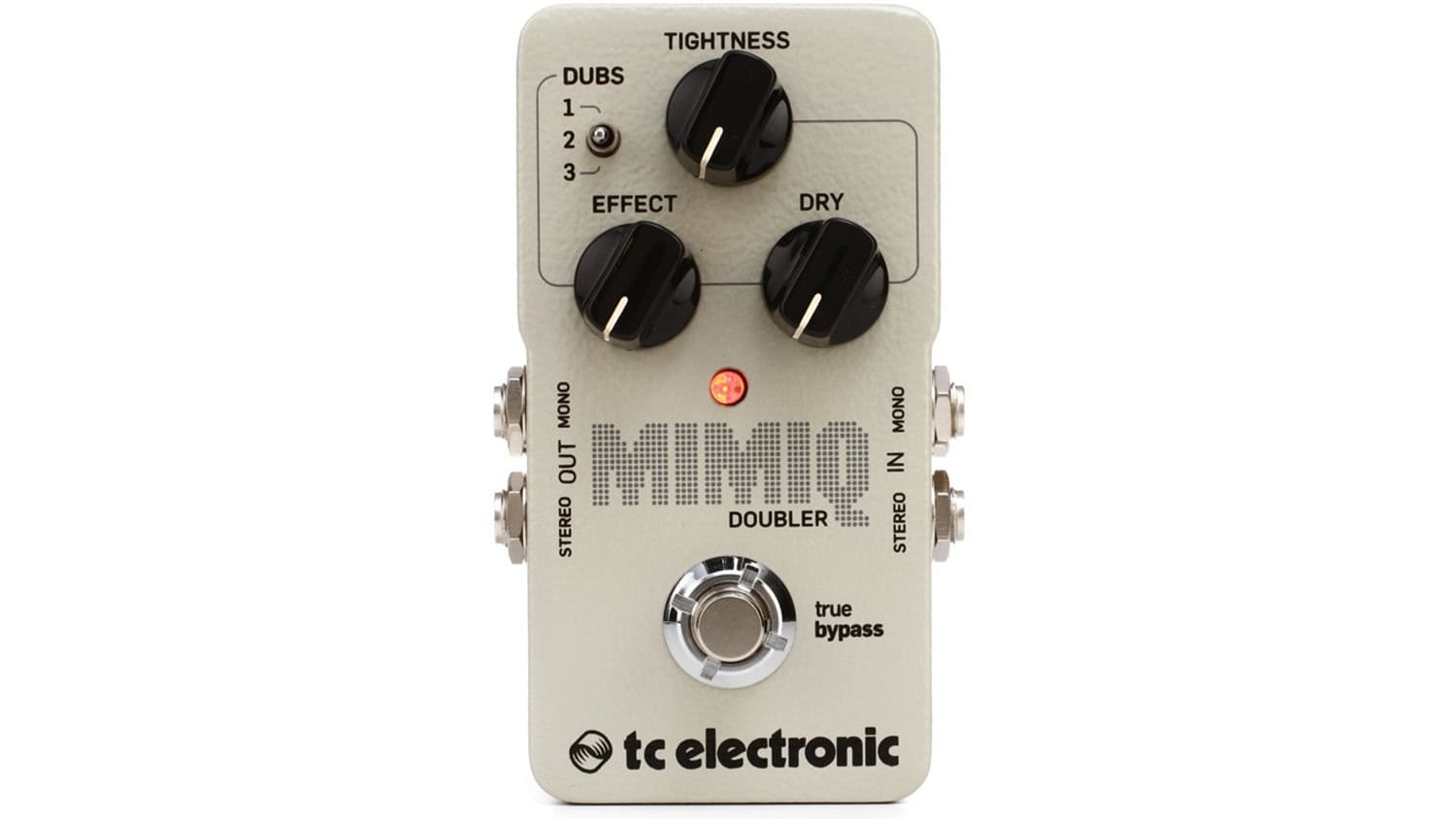 This option is especially useful if you are the only guitarist in the band. You can adjust the tightness, wet and dry output, as well as the amount of doubles (1,2, or 3). It also comes in a mini version for those pedalboards that are extra cramped.
Electro-Harmonix Micro POG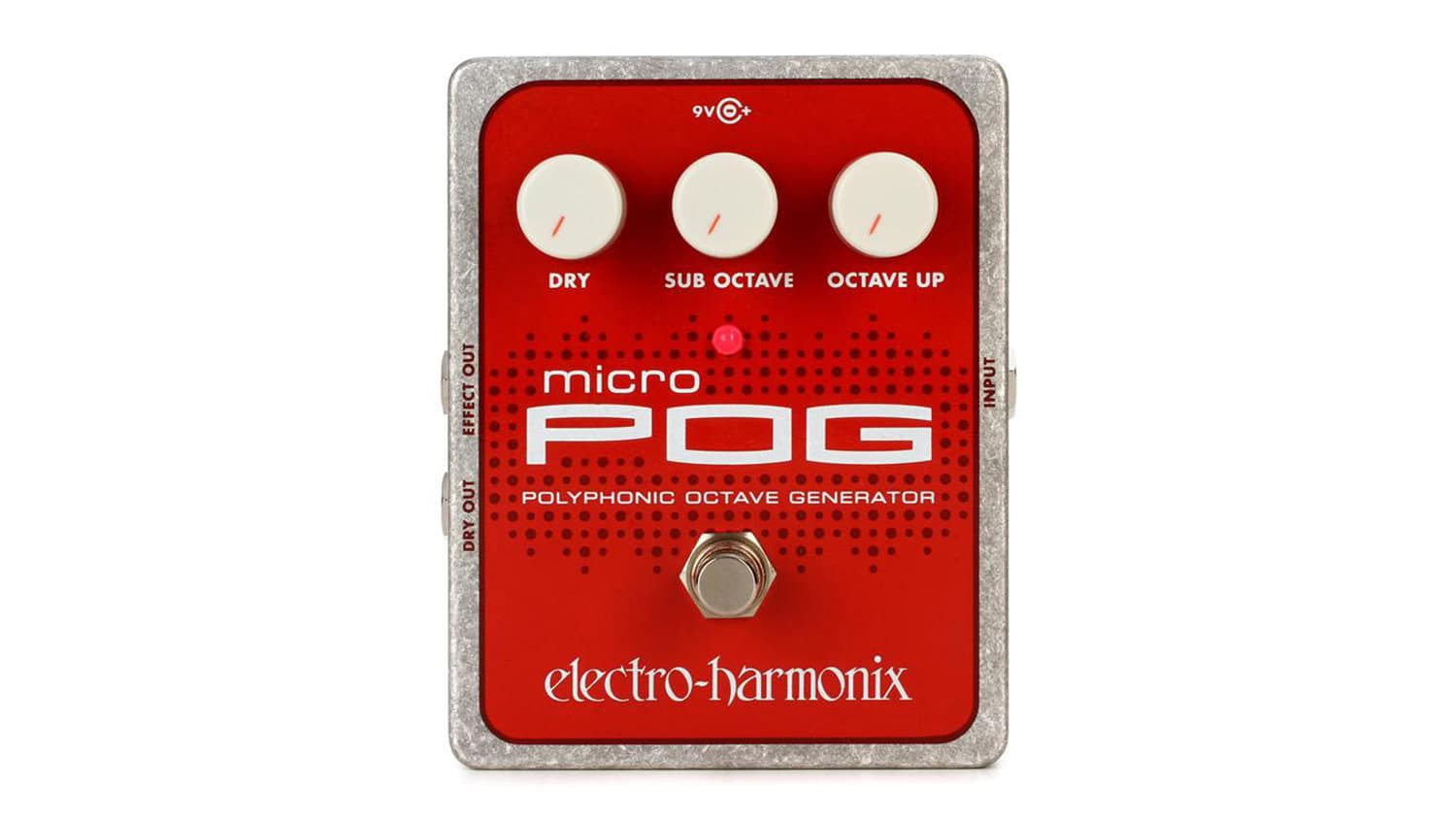 Everyone loves what the POG can do. It might not be one of the first pedals that comes to mind when constructing your pedalboard to play metal, but it is a very useful tool. This is especially true if you are the only guitarist in your band. You can turn it on and instantly have harmonized leads or thunderous sub-octaves. Its simple control set and friendly price point only adds more value.
Buy now: Amazon | Guitar Center |  Musician's Friend
Best Distortion Pedals
Mesa Boogie Throttle Box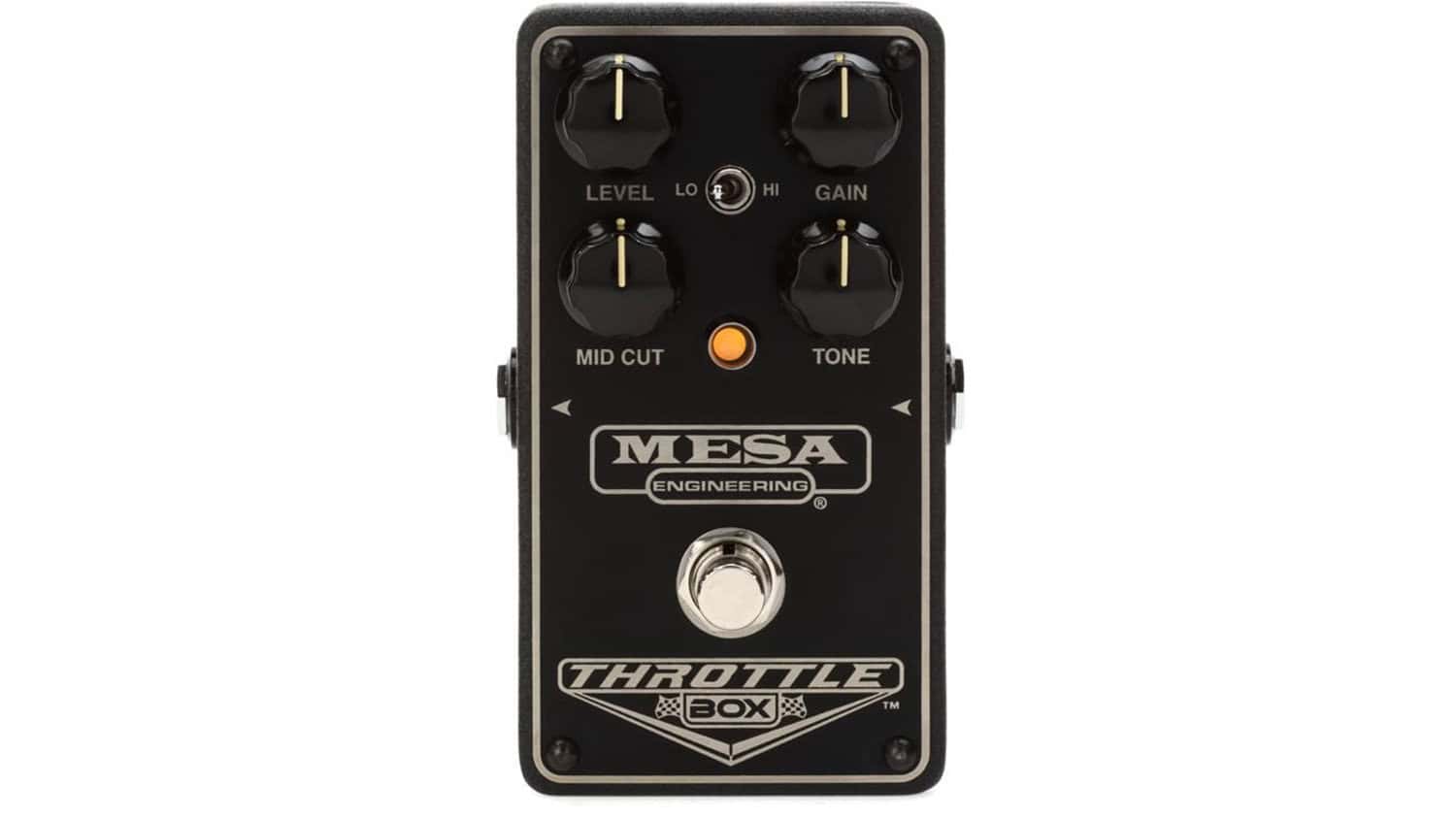 Throttle Box can do everything from high-low gain and everything in between. But no matter how you dial it in the Mesa Boogie sound is all over it. There is a mid-cut for achieving the scooped sounds of the Mark V. There is also a Throttle Box EQ available as a separate pedal.
Buy now: Guitar Center | Musician's Friend
Ibanez TS808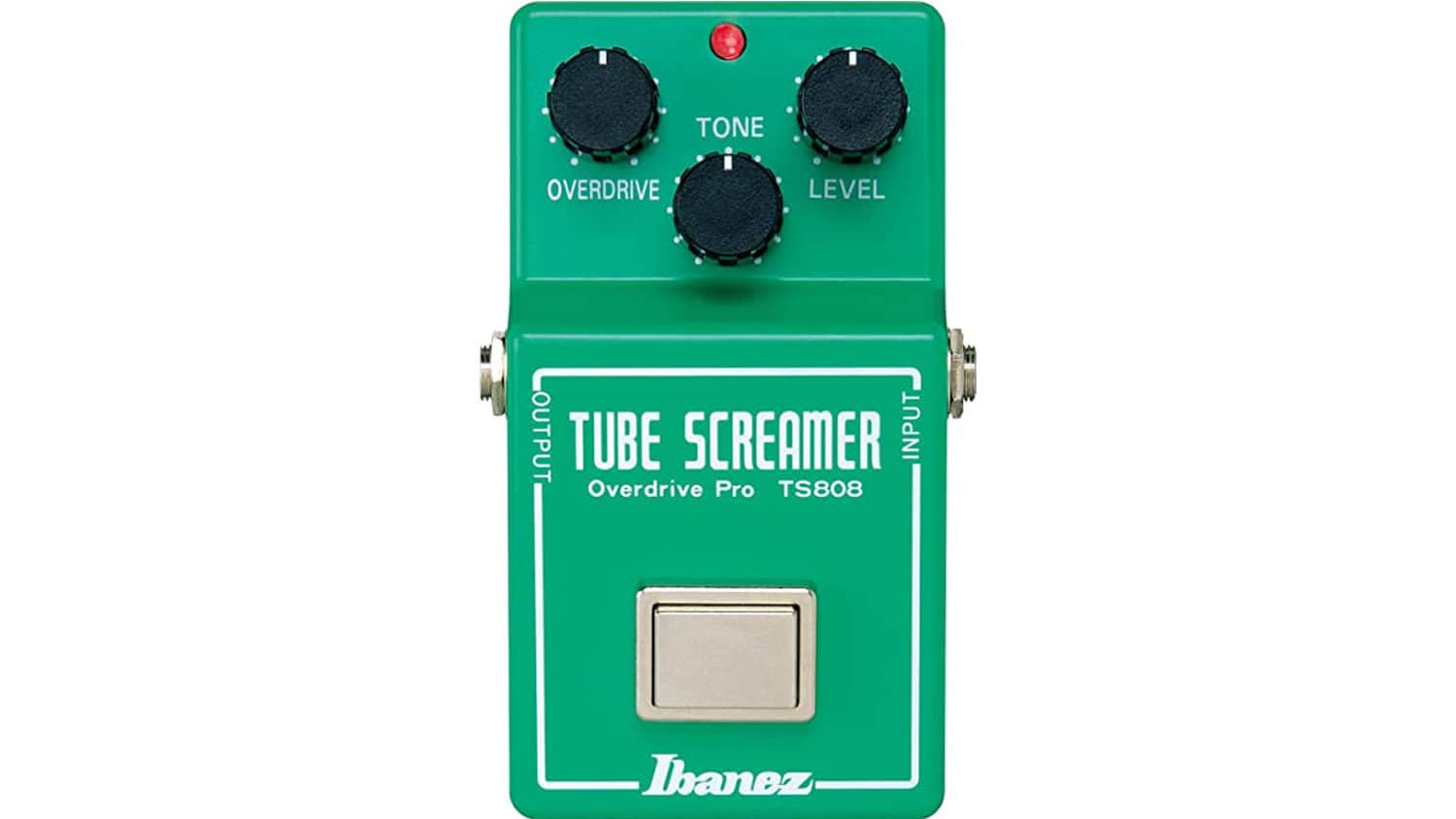 I know, I know – it's not a distortion. But, metal guitar players across the globe run this in front of their amp to add more sustain. It's a simple, versatile choice that will come in handy in a variety of scenarios.
Buy now: Amazon | Guitar Center | Sam Ash | Musician's Friend
Best EQs
MXR 10-Band EQ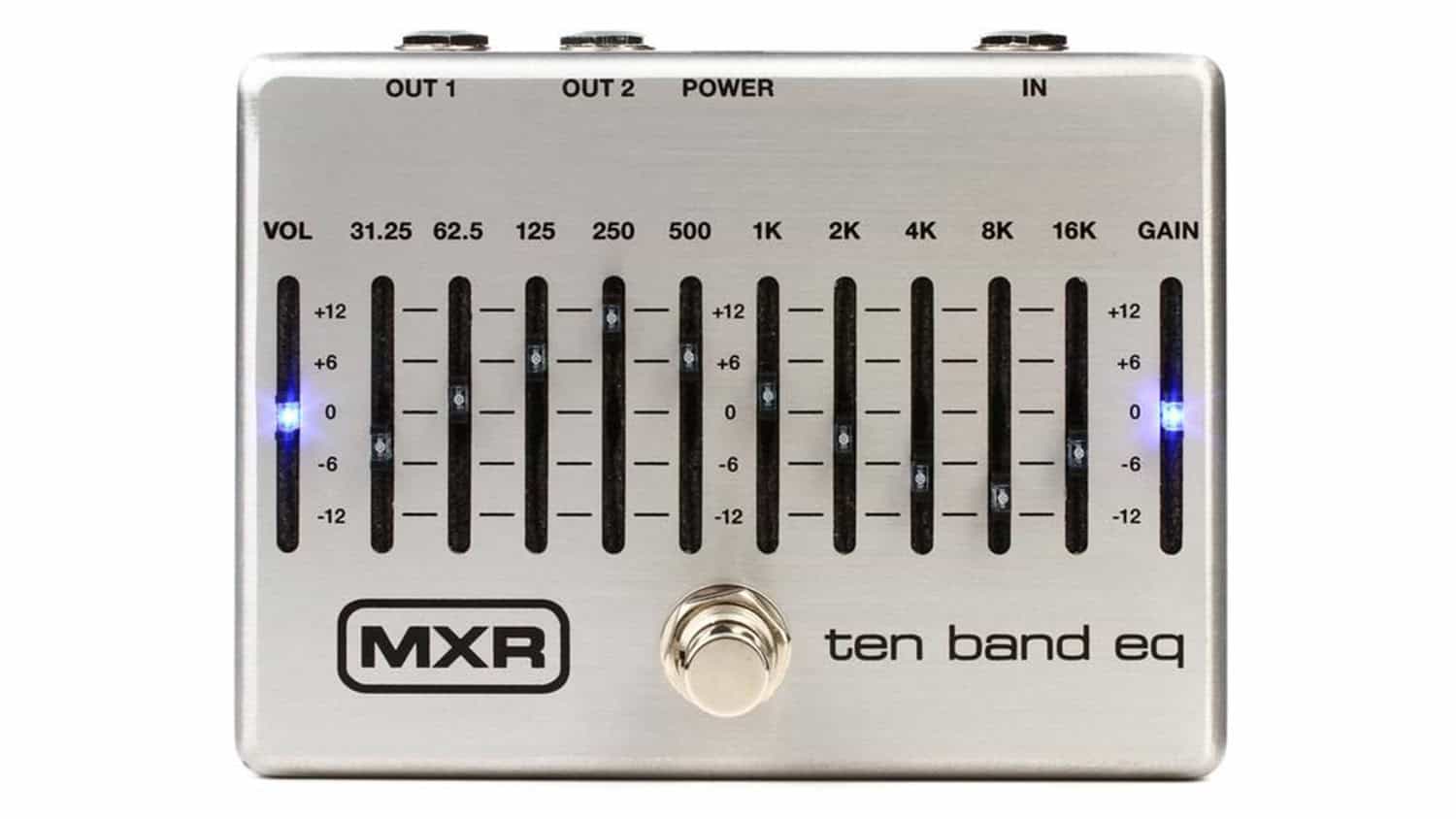 Regardless of the style you play, no guitarist can ever go wrong with this classic from MXR. The 10 bands gives you total coverage over the guitar's frequency spectrum. And unlike some other EQs, it has input gain (because metal always needs more gain!) and output volume.
Buy now: Amazon | Guitar Center | Sam Ash
Source Audio Programmable EQ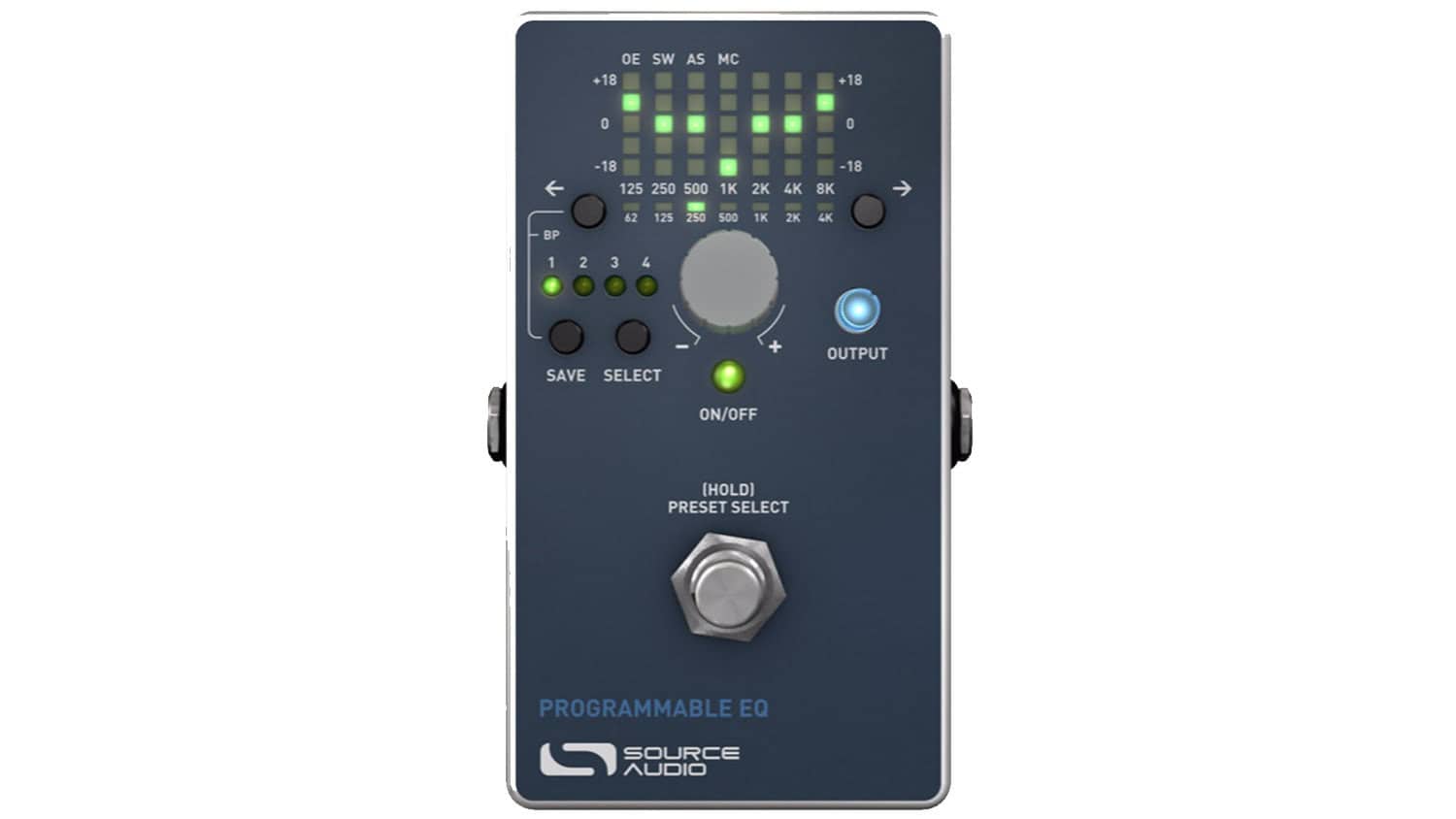 Offering a step forward in what pedal equalizers can do, this pedal from Source Audio features state-of-the-art digital signal processing. There are seven frequency bands, each offering 18dB of cut/boost across four presets. This means there are a total of 28 bands that can easily be recalled with the footswitch on the pedal or with MIDI integration. And with 12dB of gain boost you can use it to drive your amp or boost your signal for lead parts, and with the Octave Extend function you can even use it with bass guitar.
Best Modulations
MXR M-134 Stereo Chorus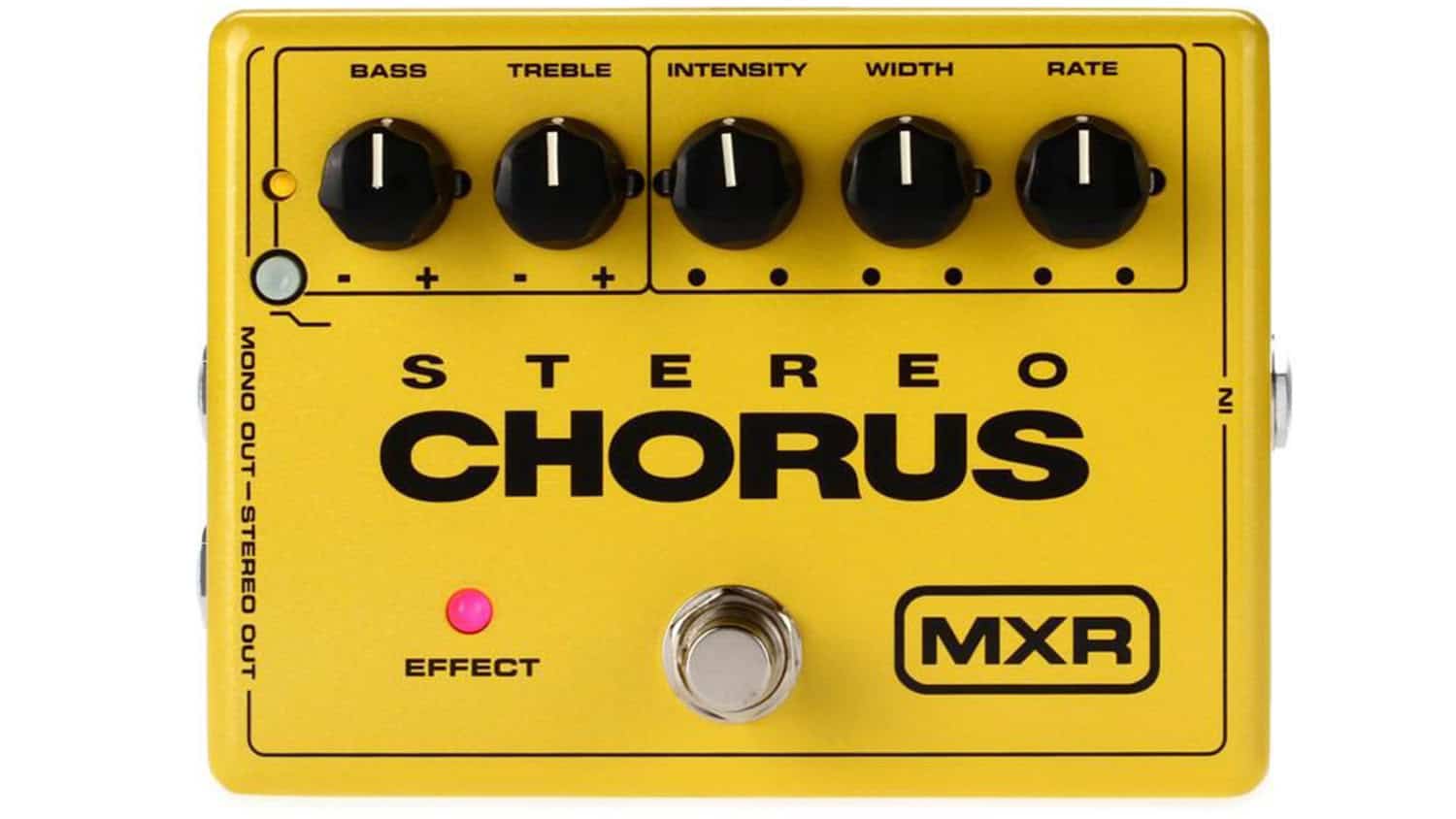 Chorus is generally the most popular choice of modulation pedal for metal guitarists. This stereo chorus offers plenty of controls to dial it in and has been used by many metal greats, like Randy Rhoads. The only downside is that the input is mono. But it's a great way to widen your sound with two amps.
Buy now: Amazon | Guitar Center | Sam Ash | Musician's Friend
EVH 5150 Chorus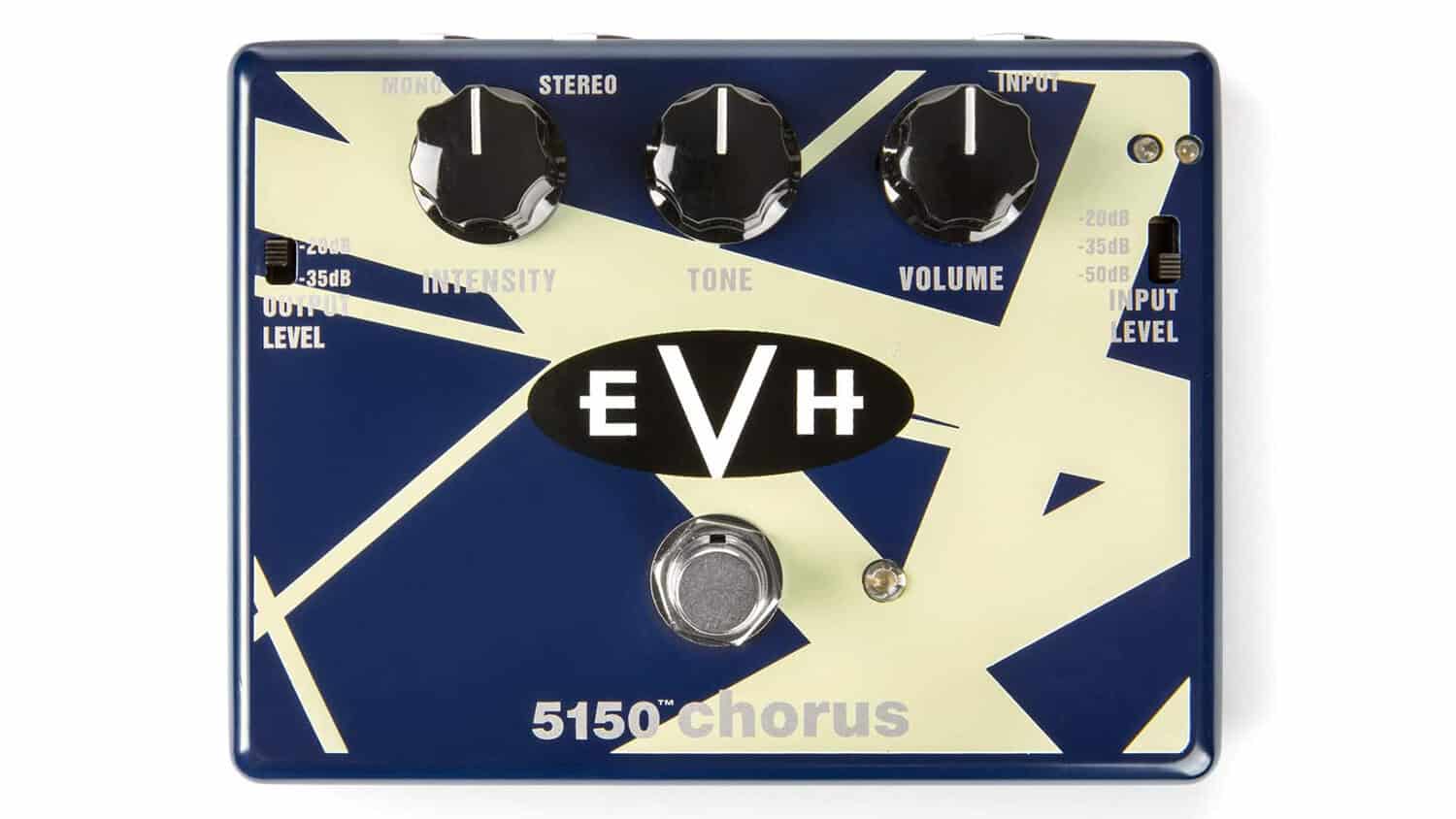 Does it get more metal than EVH? This chorus has multiple features that make it perfect for heavy styles. It has switches to set the output and input levels. This helps you set the perfect gain staging no matter how your rig is designed. Three simple controls over tone, volume, and intensity make it easy to set your sound.
Buy now: Amazon | Guitar Center | Sam Ash | Musician's Friend
Best Delays
BOSS DD-8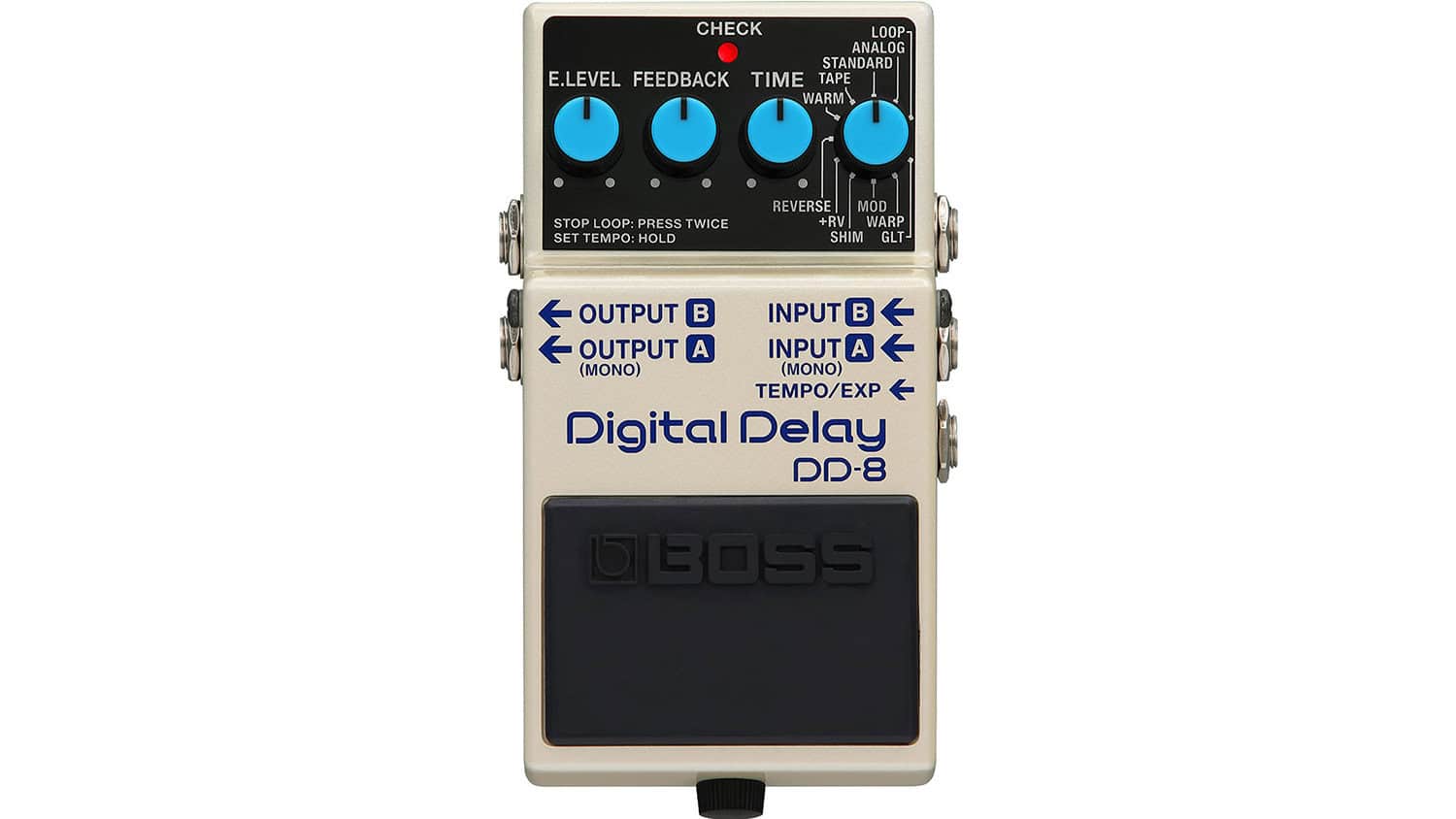 Metal is a genre that tends to prefer clean, digital delays. But if you happen to need an analog sound the DD-8 can do both. It has a rich feature set of settings, including some that are pretty…progressive. It also has stereo I/O so you can use it in a dual amp setup or to split your signal to another pedalboard (for the more progressive metal guitarists among us). Like with all things BOSS it covers a lot of sonic ground at an affordable price point.
Buy now: Amazon | Guitar Center | Sam Ash | Musician's Friend
Ibanez Analog Delay Mini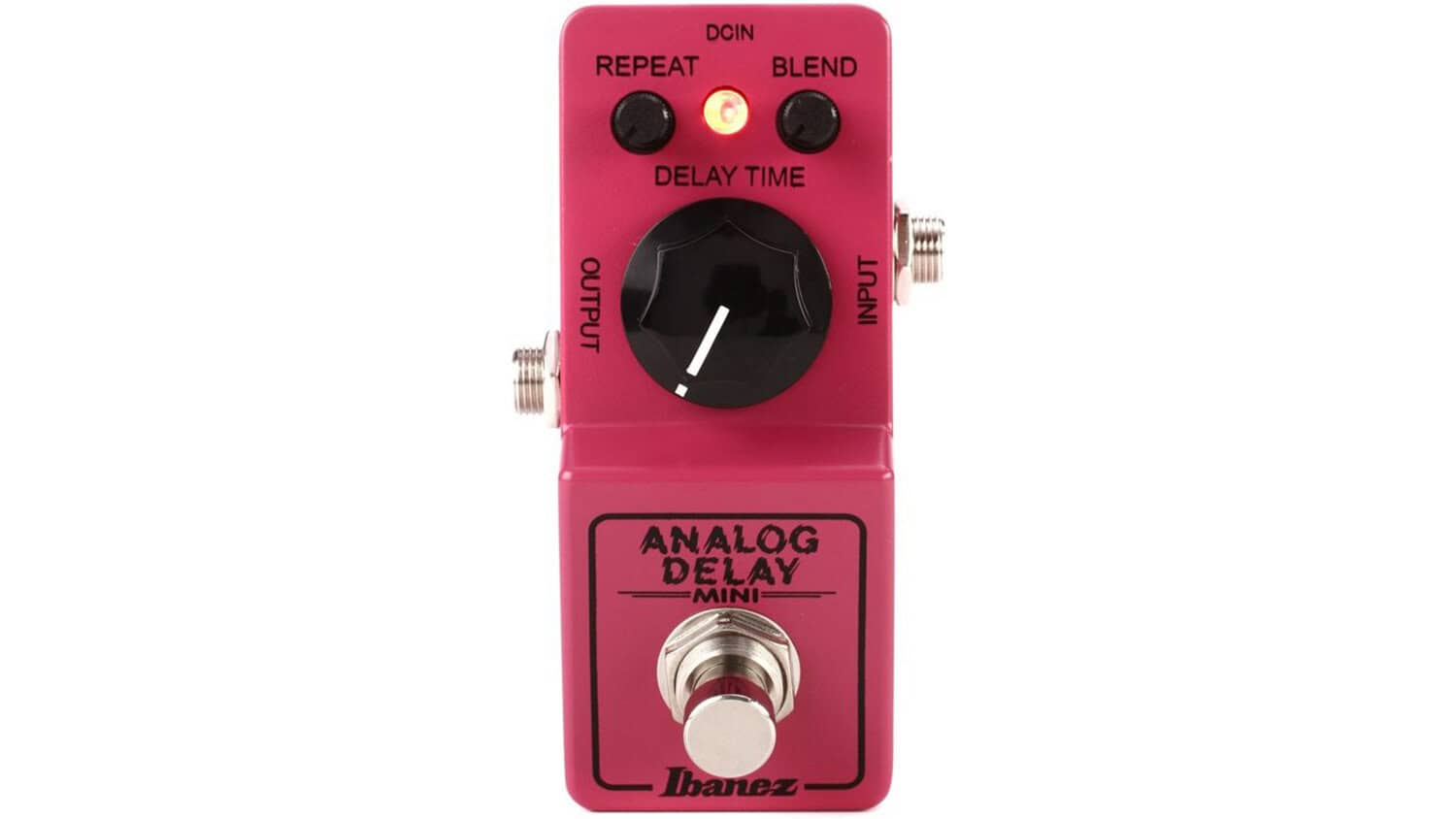 Digital delays generally find their way into metal rigs more so than their analog brothers. But if a warmer sound is what you're looking for the ADMINI is a solid choice. It has 20-600ms of delay time and true-bypass switching. It is mono only though.
Buy now: Amazon | Guitar Center | Sam Ash | Musician's Friend
Best Reverb
Electro-Harmonix Oceans 11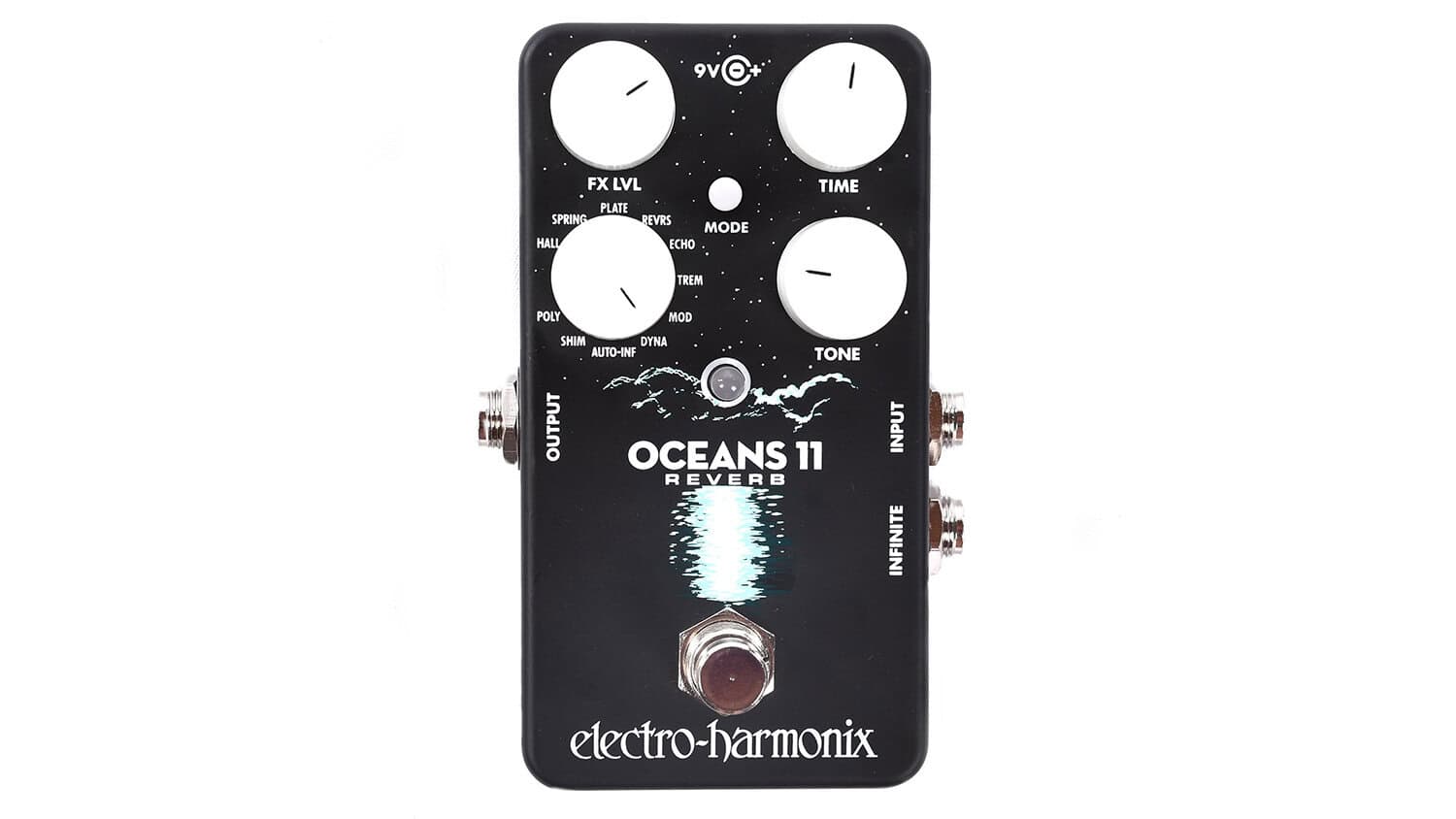 A lot of the guitar sounds in metal are fairly dry. But if you're looking for a good reverb pedal you can't really beat the versatility of the Oceans 11. Across the 11 presets are sounds ranging from standard to unique. The only downside is that it only operates in mono.
Buy now: Amazon | Guitar Center | Sam Ash | Musician's Friend