Pitch shifters are another fun type of creative guitar pedal. They originated in the analog tape days by replaying a sound at a different speed than it was recorded. It wasn't long before innovators saw the value in using it for guitar pedal technology. They are similar to harmonizer pedals, but a pitch shifter raises or lowers the overall pitch while a harmonizer blends the pitch shifted signal with the original to create…a harmony! They now come in many versatile options. Intelligent DSP, near flawless signal tracking, and advanced routing are just a few of the characteristics of modern pitch shifter guitar pedals.
Here are some of the best!
DigiTech Whammy 5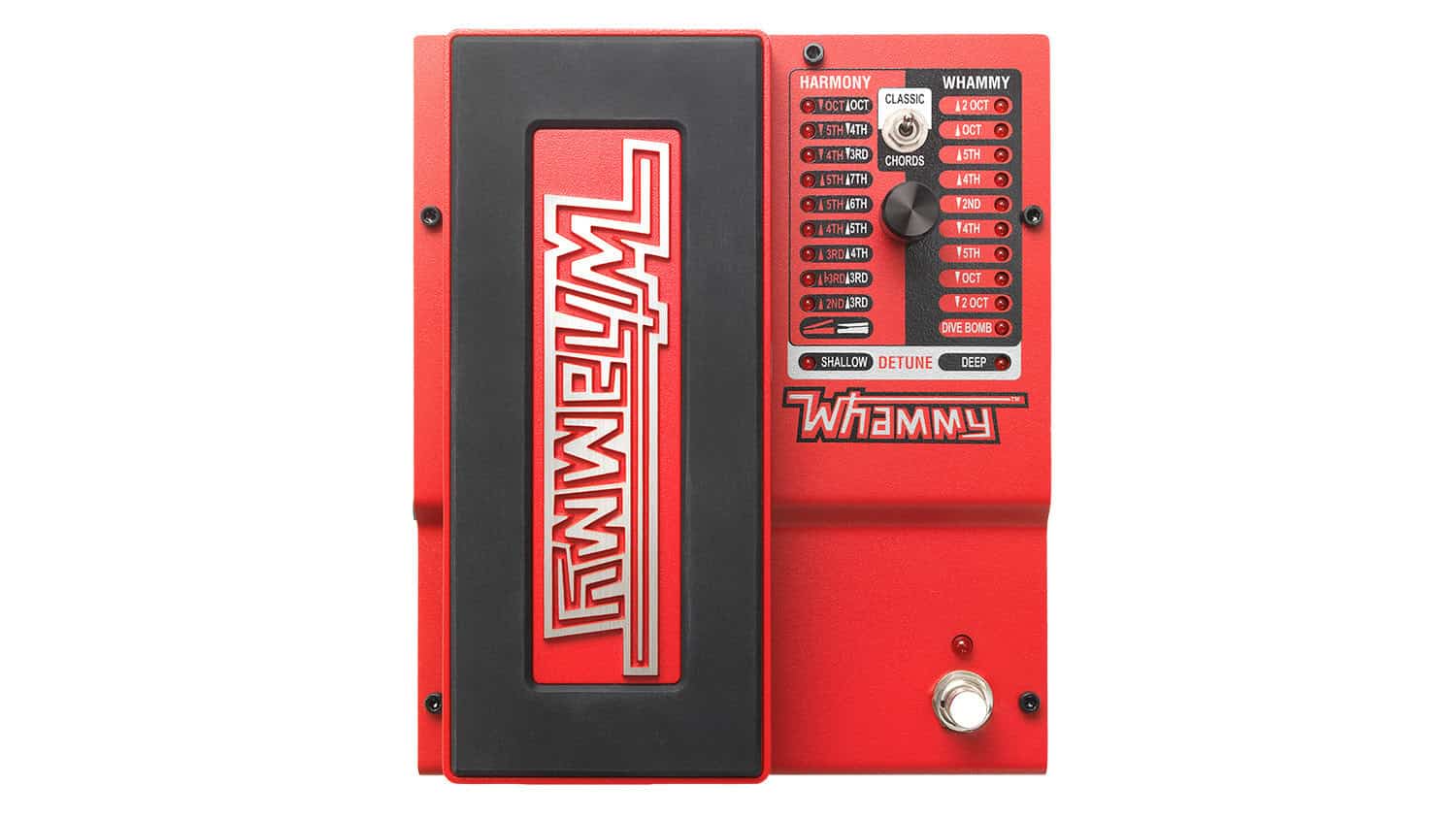 The Whammy is one of the true original trailblazers in pitch shifter guitar pedals. This fifth iteration combines the best of all models. The feature set is rich, with a wealth of whammy, harmony, and detune settings that run in Classic (monophonic) or polyphonic Chords mode. Other new features include single note bends, chordal pitch shifting, dive bombs, and true bypass switching. MIDI compatibility lets you integrate with any MIDI-capable device to send/receive pitch-bend information. The Whammy DT is even more feature-rich, including DigiTech's DropTune pedal as well.
Buy now: $240
Amazon | Guitar Center | Sam Ash | Musician's Friend
DigiTech Drop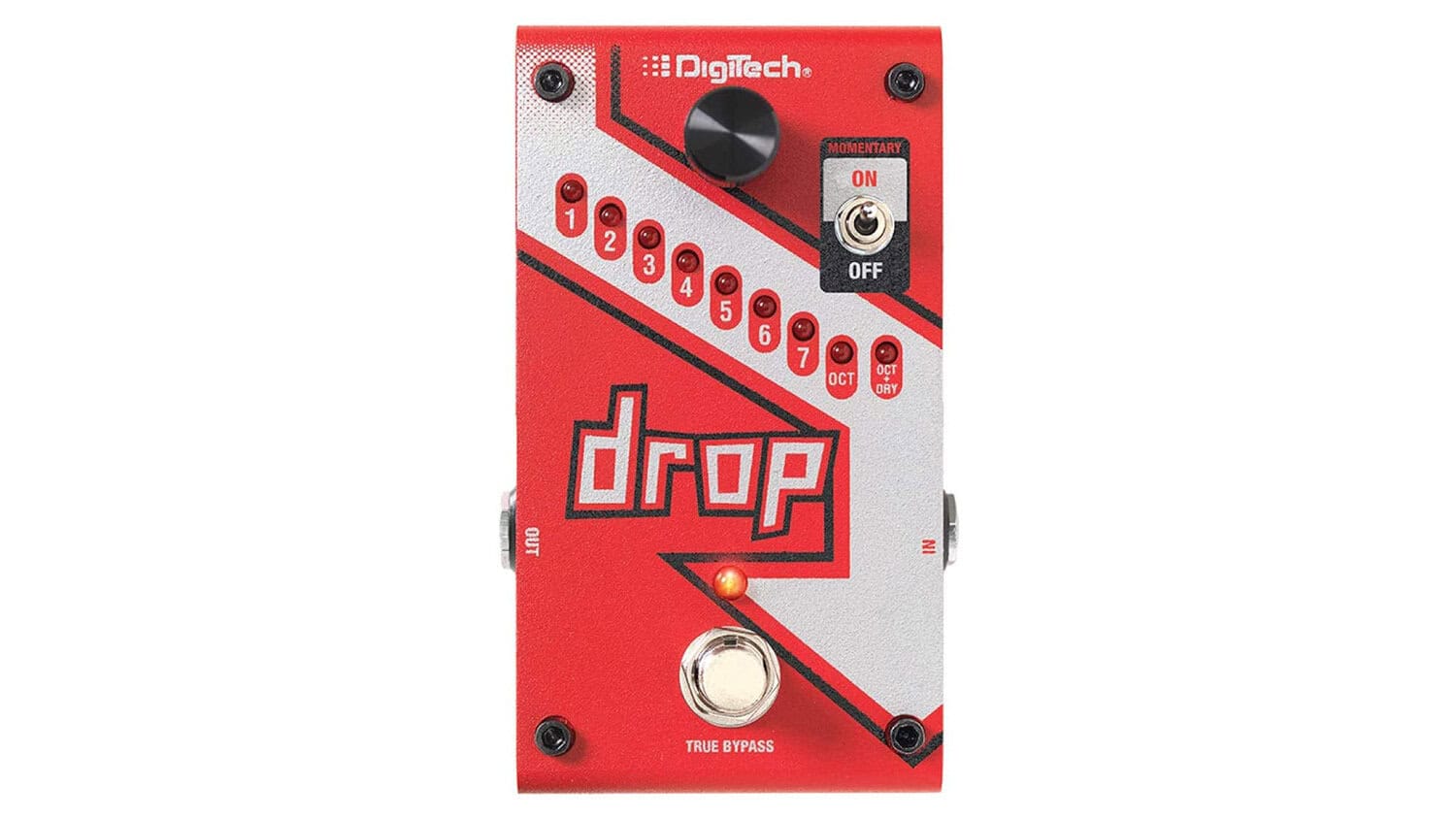 With up to an octave of drop-tuning via semi-tones, you'll never have to lug extra guitars around again! The Drop is a polyphonic downward pitch shifter with multiple modes. A switch selects between a full octave down – with or without the dry signal. Your possibilities expand with a momentary switch that selects between momentary footswitch functionality.
Buy now: $215
Amazon | Guitar Center | Sam Ash | Musician's Friend
Earthquaker Devices Rainbow Machine V2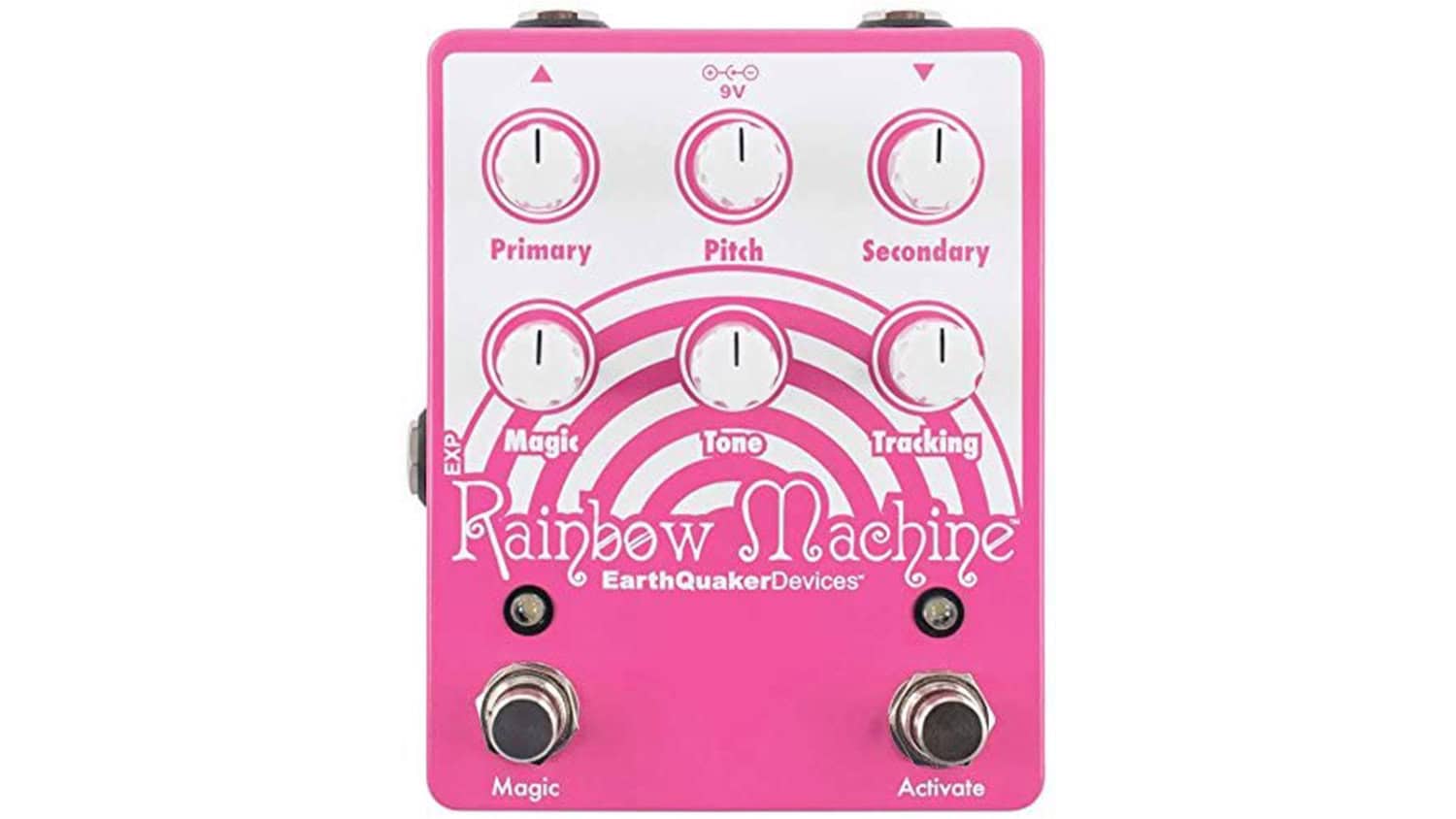 This is one of the most unique pitch shifter guitar pedals. Polyphonic, pitch-shifted, modulated bliss is what you can unlock with this one. With the pitch knob or optional expression pedal control, the signal can be shifted as much as a 3rd up, and a 4th below. It's just as useful as a more conventional effect. It can do a little bit of everything including reverb, chorus, and delay. The Magic control is at its most basic a regeneration section that interacts with the other controls in unique and…magical…ways. Using proprietary Flexi Switch switching, each footswitch has a latching and momentary mode. A 100% dry analog signal path keeps the signal as clean as possible.
Buy now: $230
Amazon | Guitar Center | Sam Ash | Musician's Friend
DigiTech Whammy Ricochet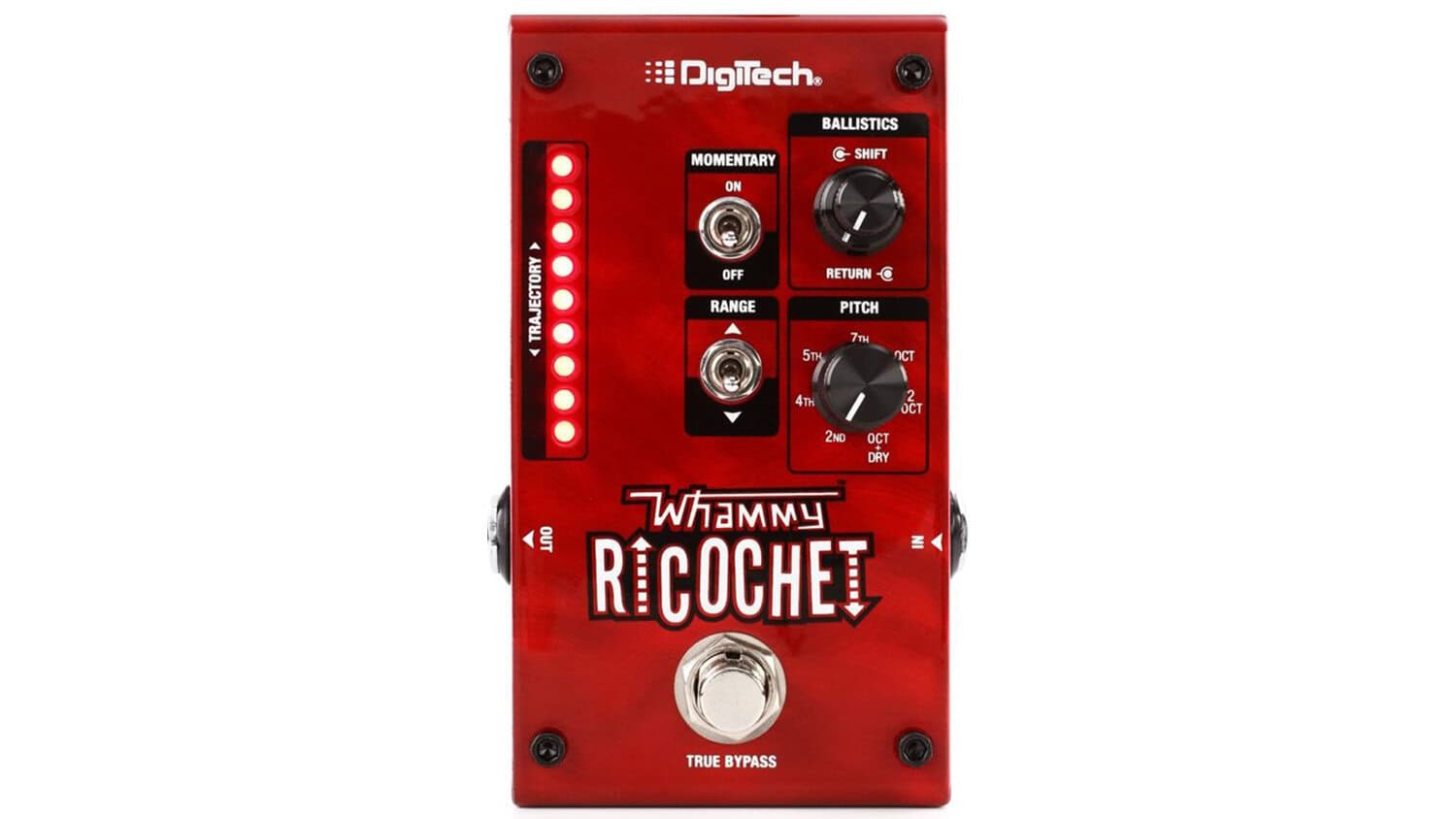 The Ricochet is all about the spur of the moment. It takes the concepts of the Whammy and adds in a real-time Whammy action without the treadle, with latching and non-latching modes. You can throw in pitch shifts up or down with momentary switching and customizable rise and fall time parameters. A dual-concentric Ballistics control sets the amount of shift and return, and the pitch knob chooses the interval. There are seven pitch selections including 2nd, 4th, 5th, 7th, octave, double octave, and octave with dry signal. Without the treadle it can be difficult to tell where you are in the sweep, so there is a handy LED meter that tells you the shift trajectory at all times.
Buy now: $185
Amazon | Guitar Center | Sam Ash | Musician's Friend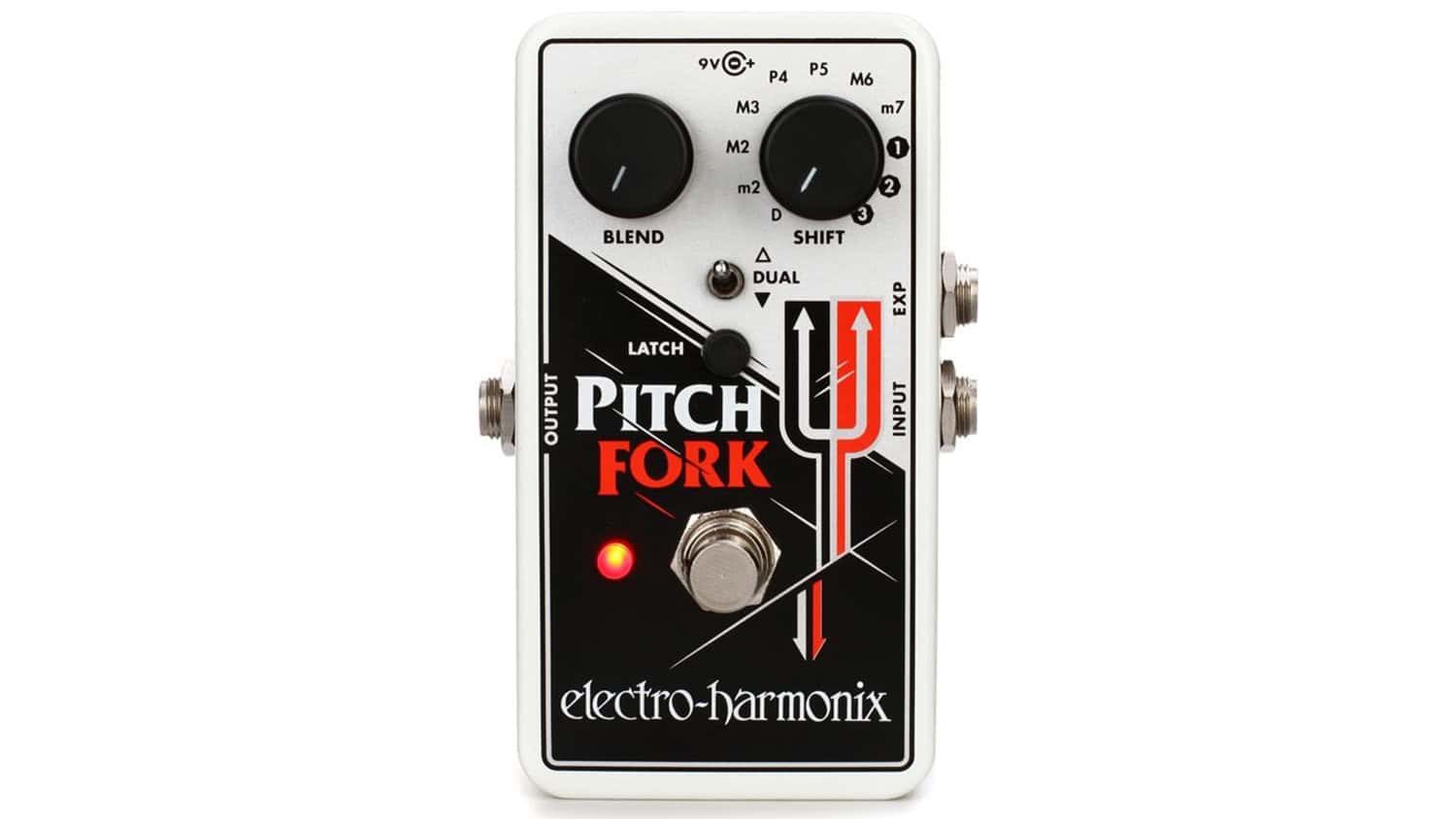 This is a simple, powerful, and affordable pitch shifter. Three shift modes (up, down, and dual) manipulate the three octave range. The amount of shift can be set to a fixed interval or manipulated in real-time with an optional expression pedal or control voltage. An 11-position Shift knob sets the maximum transposition interval, and a toggle switch lets you set whether things are shifted up, down, or both. In dual mode two signals are blended together – it shifts up and creates a harmony.
You can choose latching or momentary modes via the Latch button. It controls how the footswitch and expression controls behave. To make sure you have the perfect amount of effected signal there is a blend control. It also comes in a more robust version that includes a multitude of additional features.
Buy now: $174
Amazon | Guitar Center | Sam Ash | Musician's Friend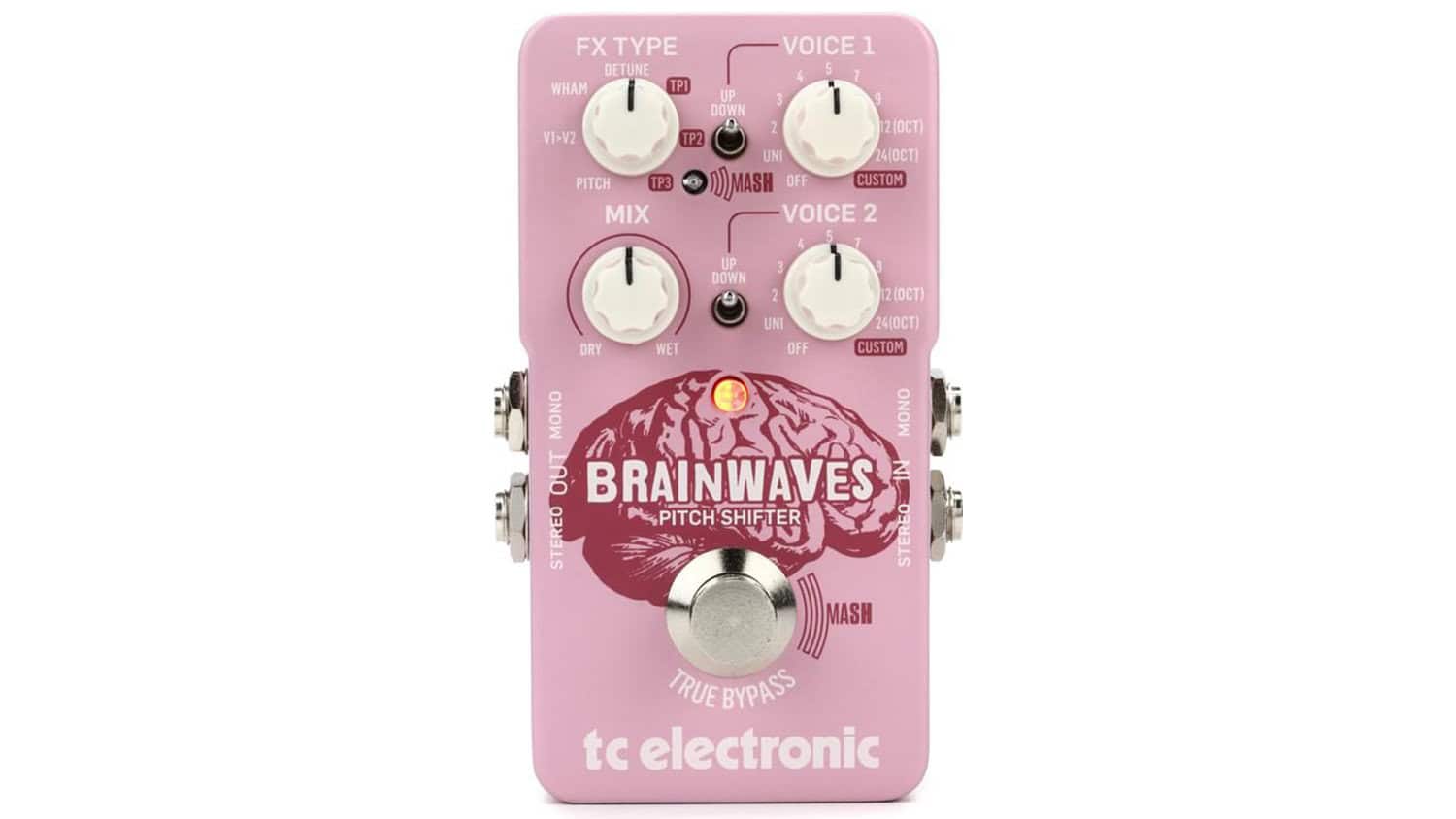 With a four-mode pitch engine and dual independent voicing controls you have access to seven settings of incredible harmony, doubling, octave, and pitch shifting effects with this pedal in the TonePrint series. Each voice can go up or down in pitch. You can throw in the effect in real-time with the pressure sensitive Mash footswitch. This gives you on-the-fly effects, pedal-steel bends, or faux-whammy dive bombs. With TonePrint technology you have access to the community to get new sounds and program the how the footswitch behaves. Selectable buffering means it can slide anywhere in your signal chain.
Buy now: $150
Amazon
BOSS OC-5 Super Octave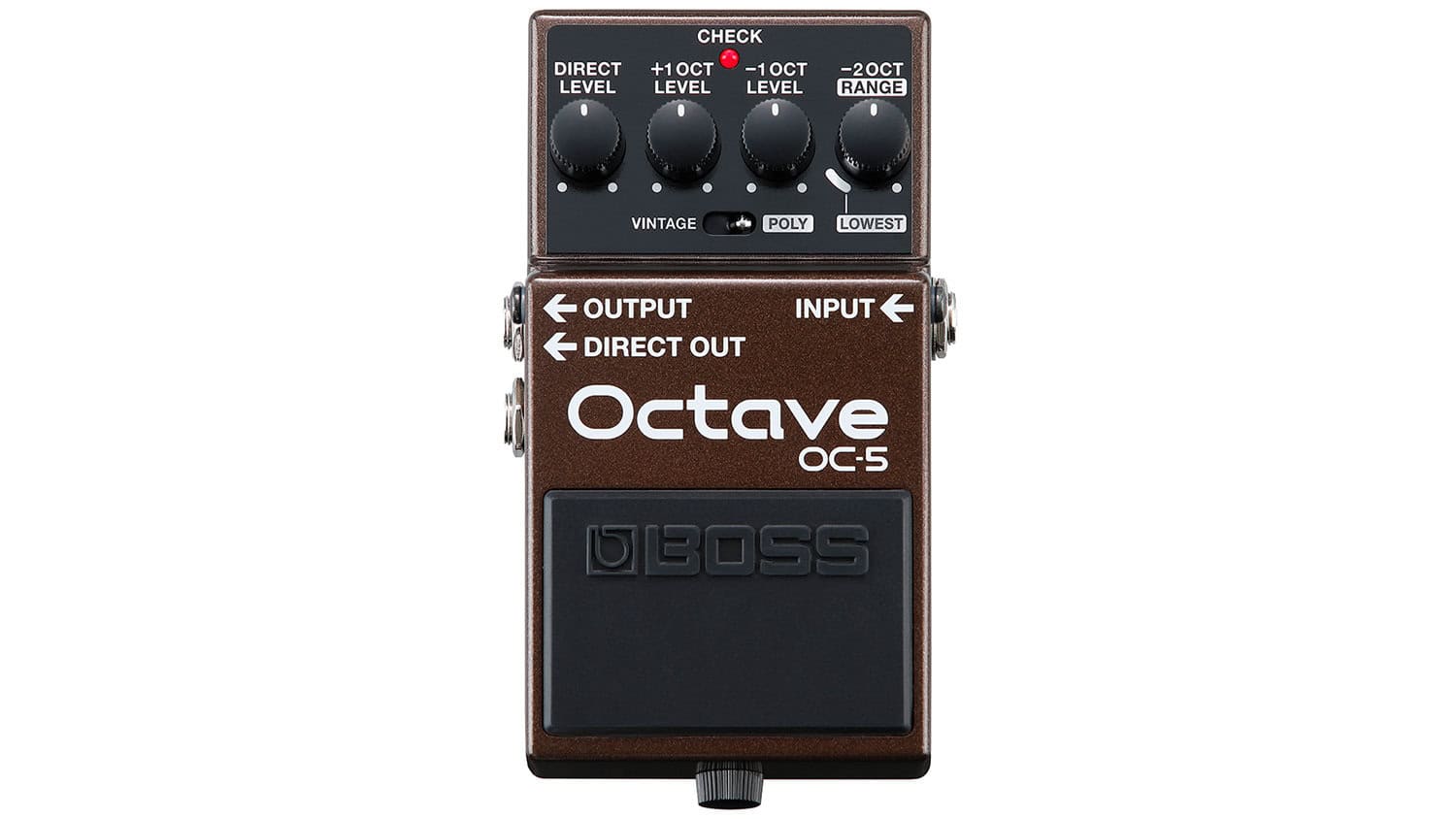 The OC-5 is a big step forward for the series. It improves upon past models with polyphonic capability, better-than-ever tracking, and a switch to tailor it for use with guitar or bass. It has a vintage mode for fans of the original OC-2, but poly mode opens up entirely new sonic landscapes. With the advanced tracking engine, it can determine bass notes in chords and create basslines, with the range control letting you fine-tune things. The OC series has always had down 1 or 2 octaves, but this model can also do an octave up in both guitar and bass modes. The Direct Out is isolated and lets you send a parallel signal right into a mixing board, recording interface, or front of house.
Buy now: $134
Guitar Center | Sam Ash | Musician's Friend