Is controlling your pedalboard getting out of control? Do you feel that your playing time is more like a tap-dancing display than a musical performance? This is where loop switchers come in. They provide a lot of benefits to help you make sure you have the right pedals engaged at the right time. Some benefits include only running your signal through a pedal when it is needed, or being able to use your pedalboard as you normally would with the option to switch back and forth between an almost infinite number of patches. This level of control makes sure you have the perfect pedal for each part of every song in your set.
Here are 6 of the best loop switchers available today.
Providence PEC-2 Programmable Effects Controller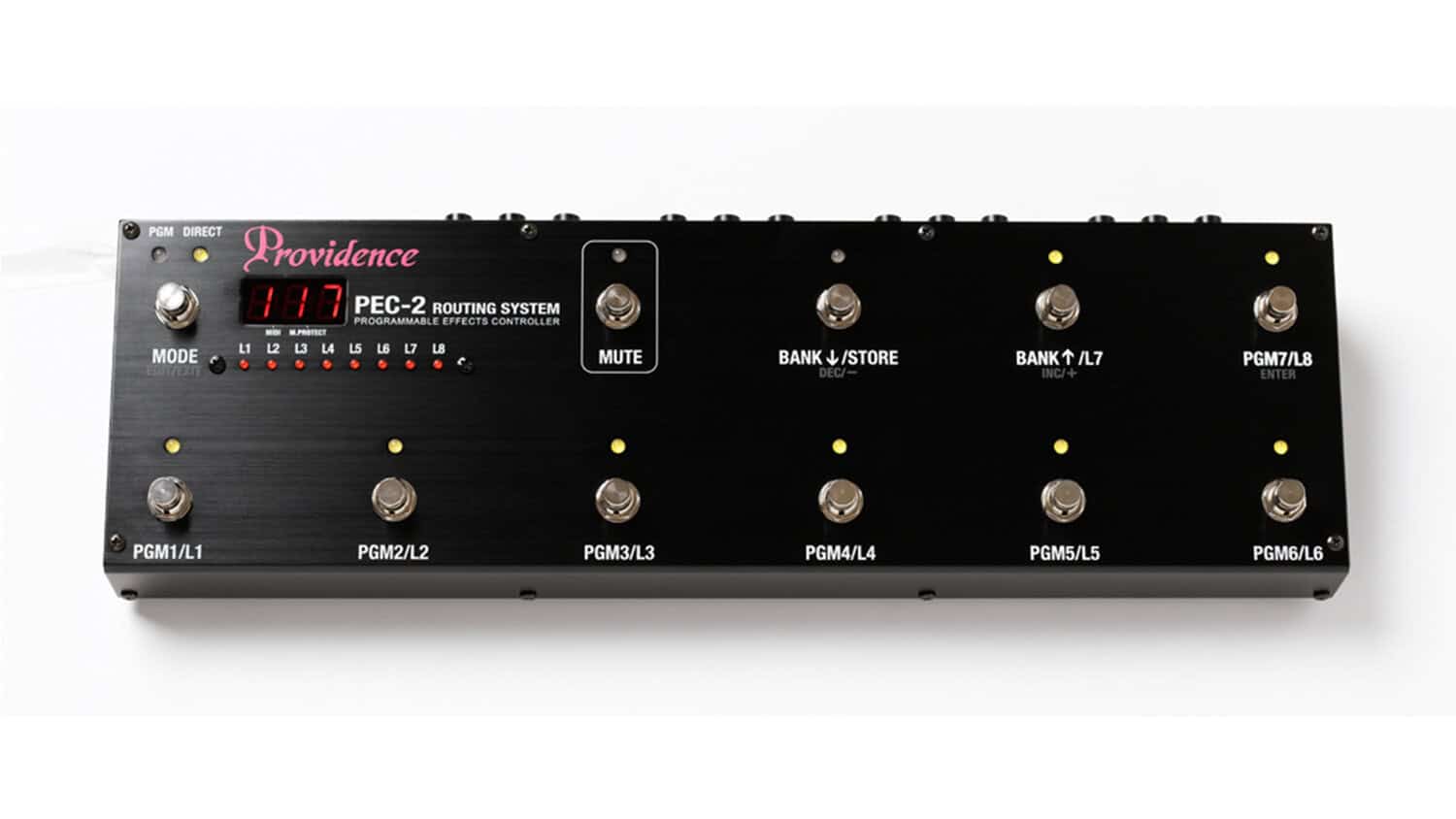 The PEC-2 is hands down one of the best loop switchers around. Put any pedal combination you can think of at your feet,  at the click of a button. It features 5 loops connected in series and 3 that are independent, all with Single Contact True-bypass. This creates maximum fidelity in the signal, especially when using high-gain pedals. 84 memory locations give you more recall than you'll likely ever need. An onboard buffer keeps the signal clean, and a tuner out lets you keep that out of your main pedal chain altogether. MIDI routing lets you use external processors, and if for some reason you need additional switching, the Link mode lets you connect two PEC-2s together for a total of 16 loops!
Buy now: $700
Guitar Center | Musician's Friend
Voodoo Lab Ground Control Pro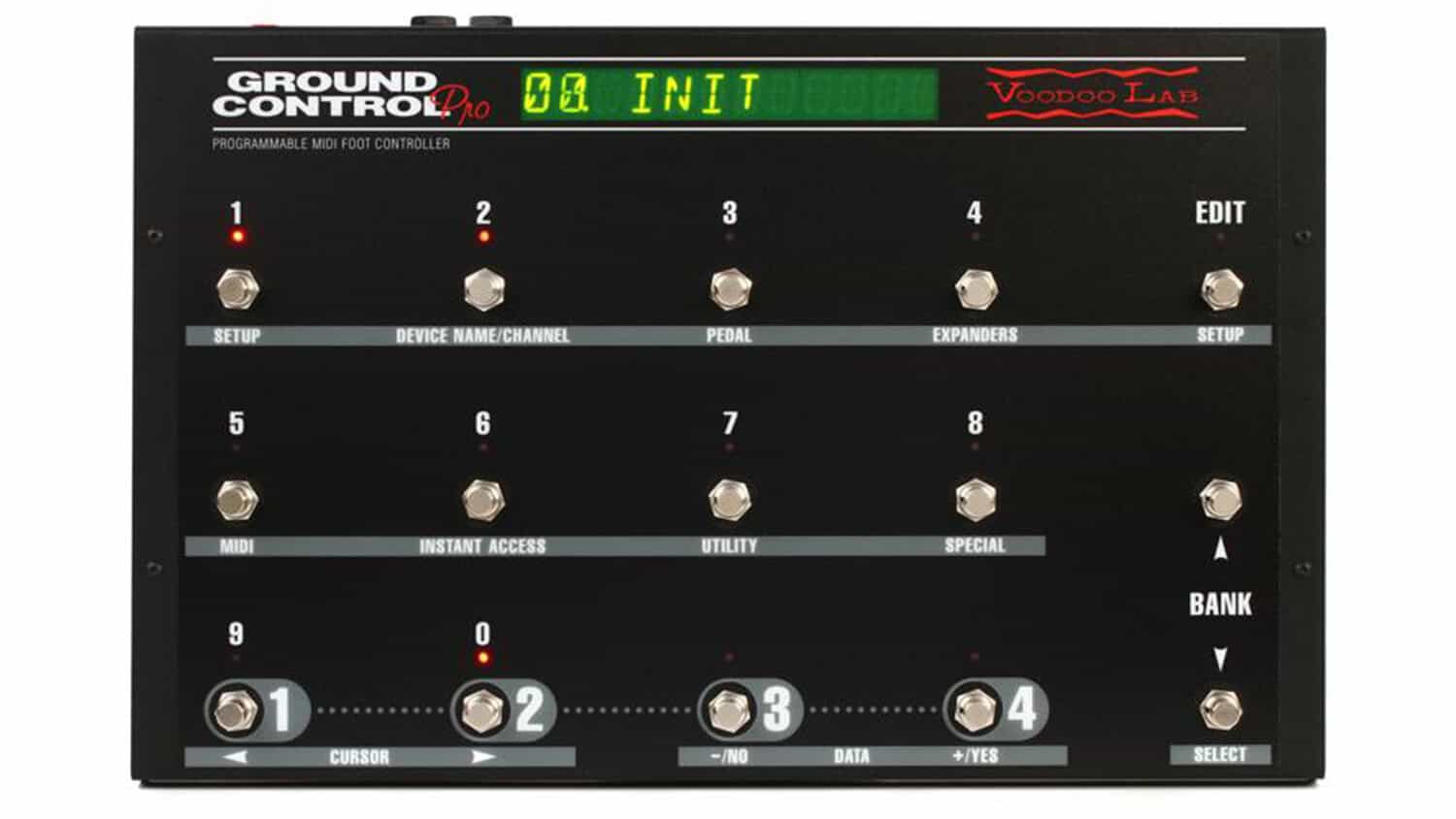 Another model that a lot of professional guitar players have moved to is the Ground Control Pro. It is compatible with all MIDI controlled devices, this is a fine choice to integrate into a system that runs on one of the newer next-generation digital amp modelers. The stompbox-style switches provide familiar control over engaging the Ground Control Pro. With simultaneous control over devices with assignability. The control scheme provides 12 switches for patches and 2 bank switches. The large display won't give you visibility issues no matter what environment you might find yourself in.
Buy now: $430
Amazon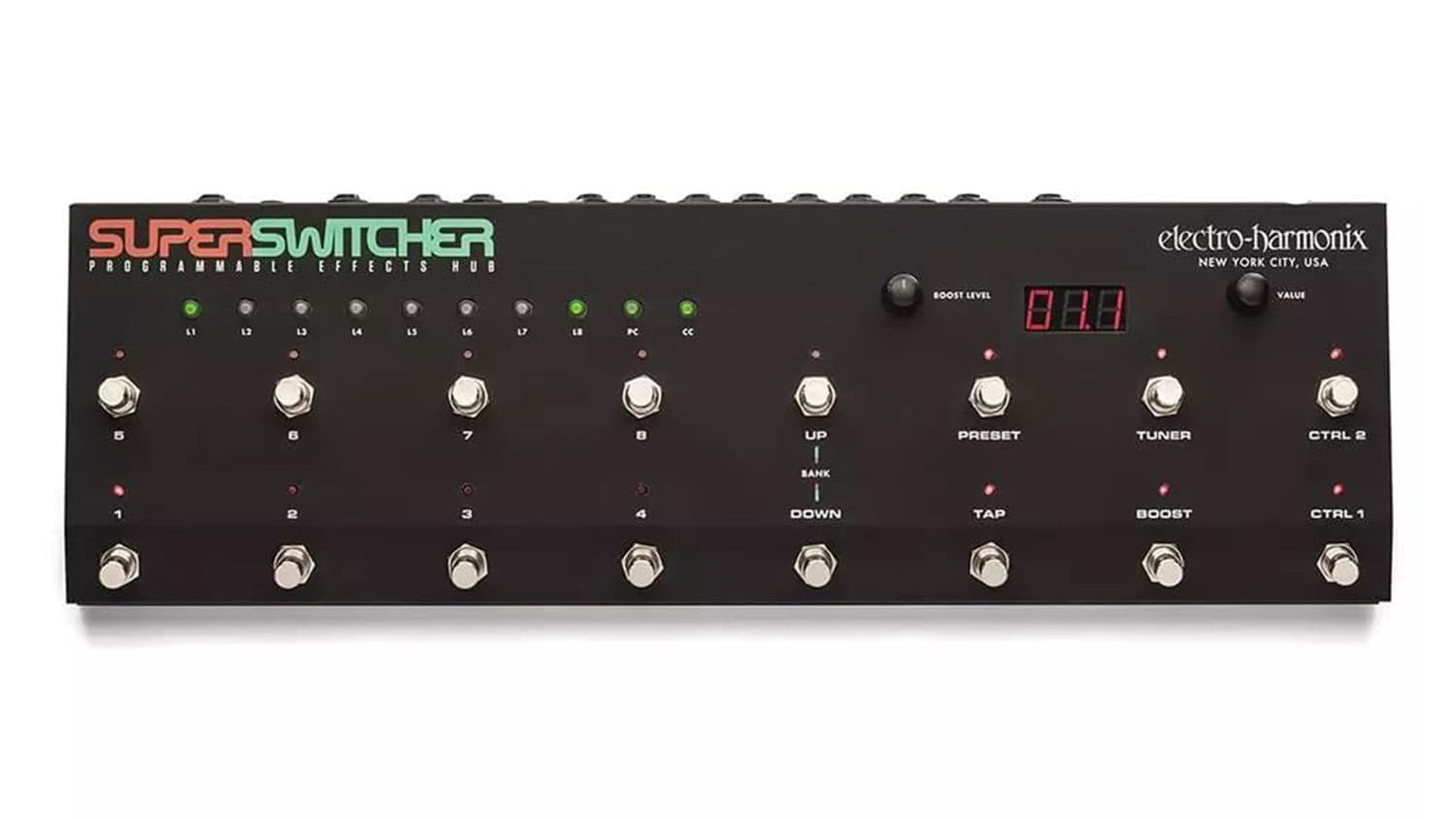 MIDI control lets you choose any combination of effects. If you need to tap in a specific tempo there is a dedicated switch for that. It can be set global or per patch. There is also a tuner out that also mutes output. The loops include mono/stereo send/return, mono/stereo out, and inserts. Additionally, there are 6 mono loops, and 2 stereo returns, all relayed true bypass running across 128 presets across 16 banks with 8 presets each. And if you feel your signal needs a little more juice, there is a boost control on both channels of the output.
Buy now: $431
Amazon | Guitar Center | Sam Ash | Musician's Friend
BOSS ES-5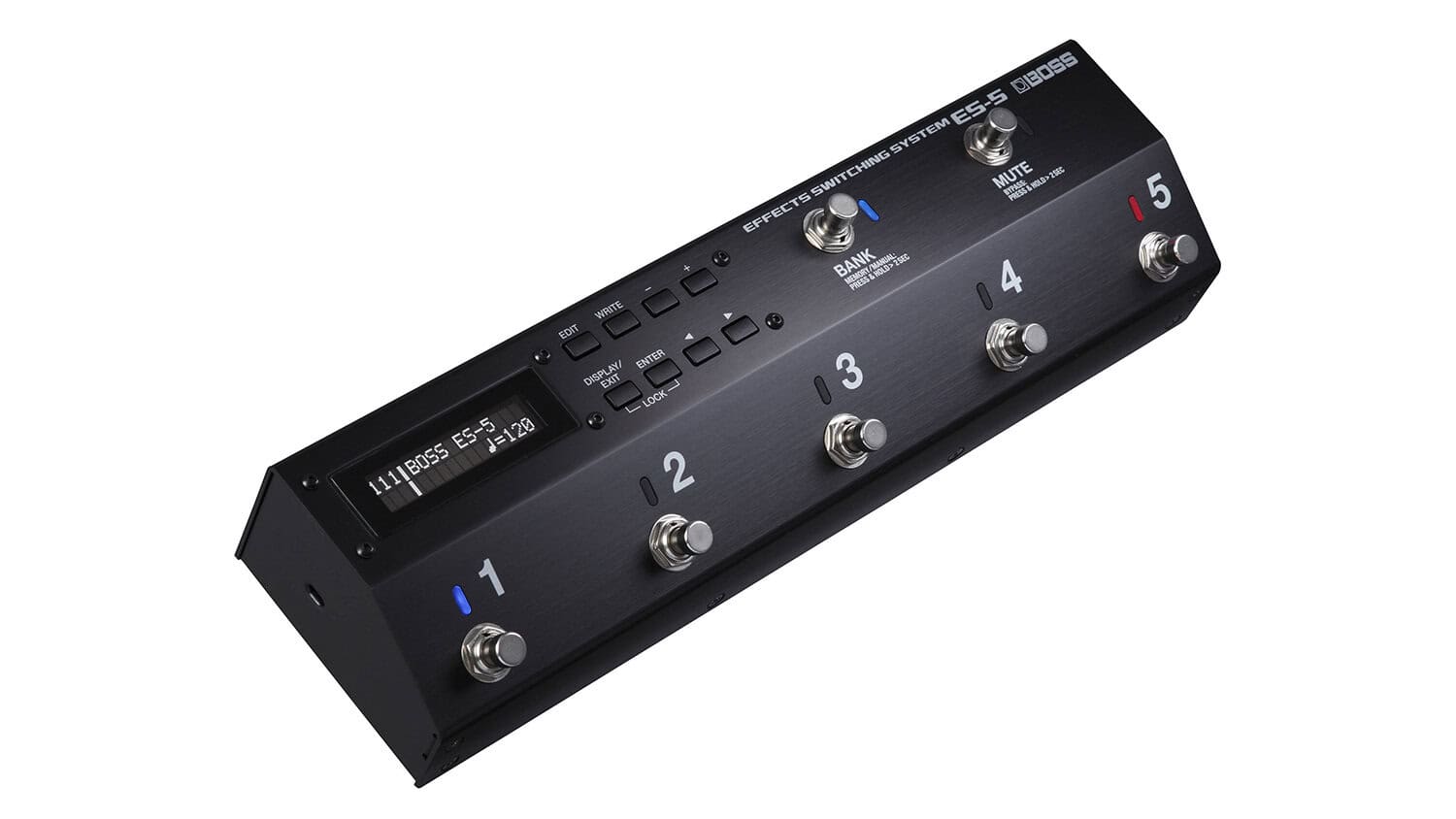 This is the little brother of the ES-8, the professional standard from BOSS when it comes to loop switching. Each of the five loops runs through an analog signal path to keep the signal as pristine as possible. Everything connects in a clean way through the back of the unit, and the parallel chain function gives you even more effect combinations. Two TRS control output jacks and a TRS control/expression jack let you add more control to effects like delays and reverbs. It offers 200 patch locations that can save things like on/off state and more!
Buy now: $412
Amazon | Guitar Center | Sam Ash | Musician's Friend
One Control Caiman Tail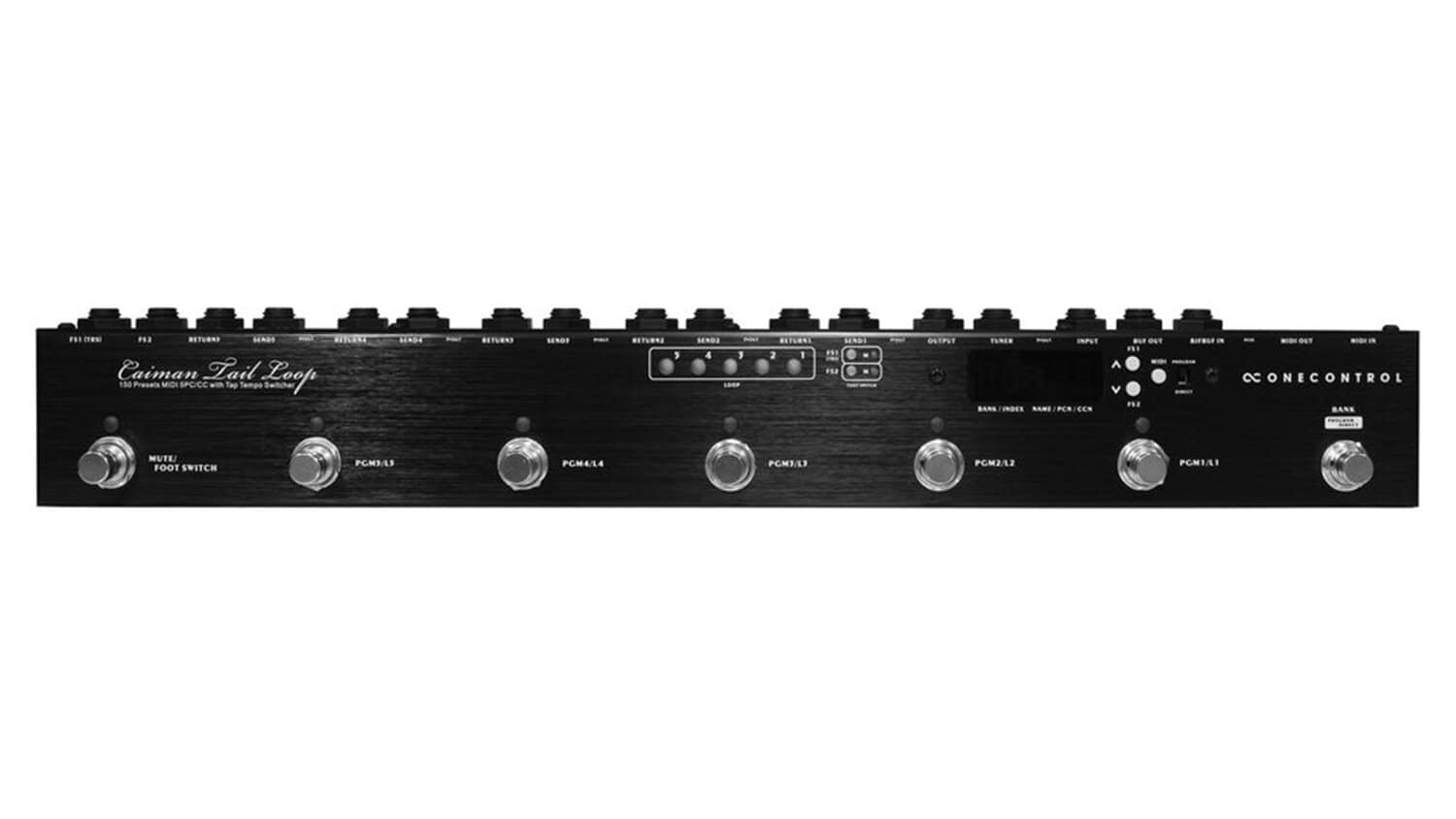 The Caiman Tail is the most compact option on this list. It comes with 5 true-bypass loops that offer up to 150 preset combinations. There are 5 banks, with 5 program options each. The combination of analog and MIDI compatibility increases the utility of this pedalboard-friendly unit. For the player that doesn't have a lot of pedals going on, but still wants an increased level of control in a small footprint, this is a solid choice.
Buy now: $400
Guitar Center | Musician's Friend
Acoustic LS6 Loop Switcher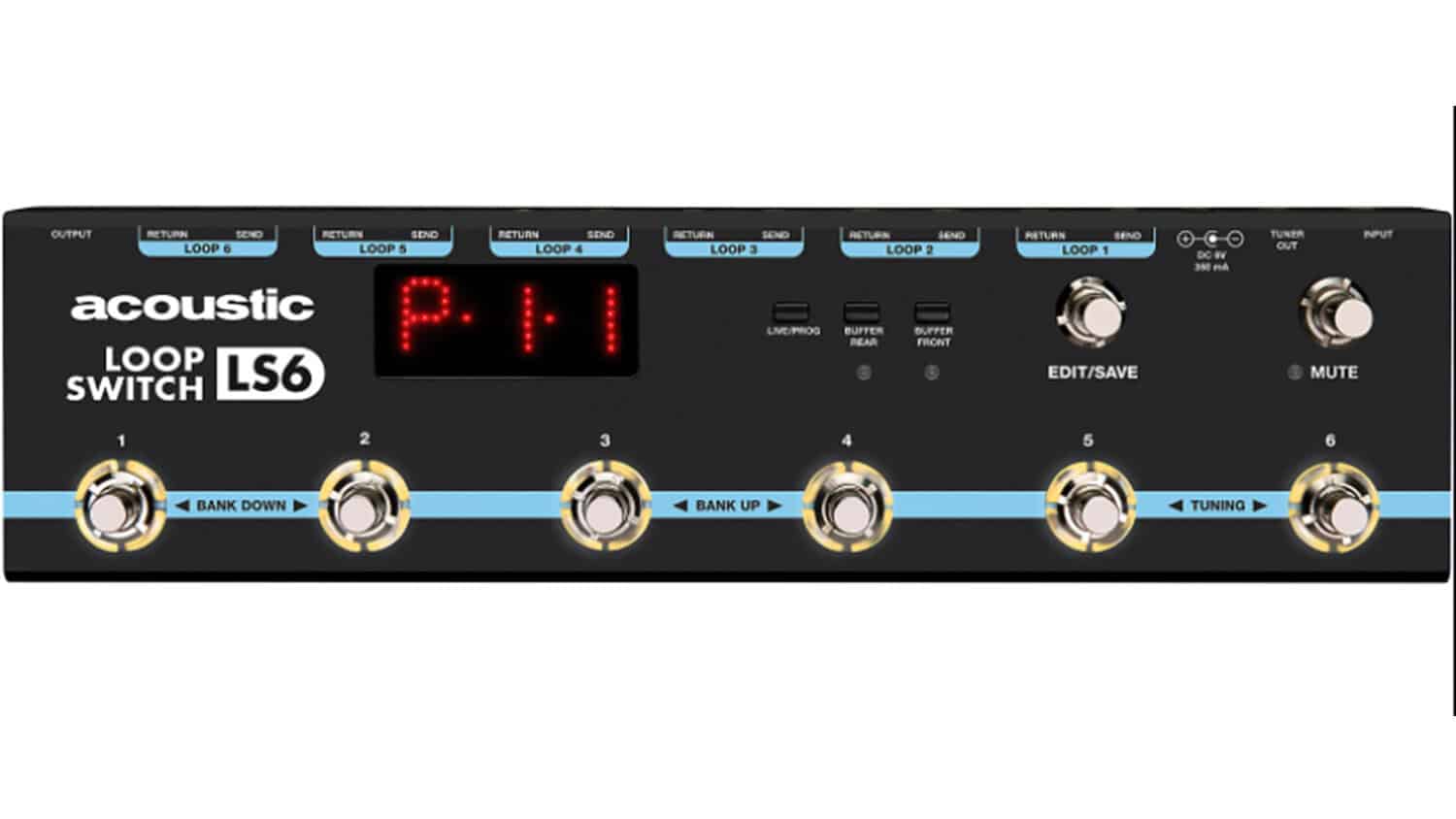 If you just need an easy-to-use analog looper, this might be the most affordable option around. There are 6 discrete loops with true bypass across 36 programmable patches. Live mode lets you operate your pedals as you normally would, while Program mode lets you recall your saved patches for infinite combinations. A large display and illuminated switches make it easy to see even in the darkest environment. And the mute button, tuner out, and front or back end signal buffering add the finishing touches. All of this comes in an affordable package in an all-steel enclosure that can stand up to the rigors of the road.
Buy now: $150
Guitar Center | Musician's Friend