Having your entire rig "at your feet" is a growing trend among guitar players, especially those that do a lot of traveling. Renting or relying on third party backline can be a nightmare for a number of reasons, so it's become not only useful, but somewhat necessary, to be able to get "your sound" with your pedal chain alone. Building your rig this way provides a blank canvas for painting any tone. Here are five of the best clean amps for pedals.
What Makes a Good Pedal Amp?
A few factors go into making an amp that is a solid, clean platform for your pedals. A healthy amount of headroom on tap is a must. Gain pedals especially work well in a high headroom scenario. With smaller, underpowered amps they can get overly compressed and sound thin. Some pedals sound better going into a driven, or slightly dirty, amp. The Fuzz Face is a perfect example. Wattage is also a consideration Usually 60W and upward seems to be a consensus starting point.
The last feature a lot of pedal gurus look for in an amp is an effects loop. This lets you insert pedals (like reverbs and delays) between the preamp and power amp sections for maximum clarity and efficiency. You can get pretty experimental with it, but at its fundamental it allows you to choose which effects come after the gain from the preamp.
Gain staging is critical when getting all of your juice from your pedals. High headroom amps don't have the same saturation point that others do. If you like to push your preamp, these amps might not be the best choice.
Tube or Solid-state?
You have three main types of amplifiers to choose from: tube, modeling/digital, and solid-state. So, which provides the best platform for your robust pedal chain?
It's really up to you. Solid-state and modeling amps can sound anemic and lacking "mojo" to some. I have an old Vox Pathfinder 15R that sounds amazing with pedals (not humbuckers, though…) There is also the Roland JC line, which is one of the reigning top choices for pedal aficionados.
Roland Jazz Chorus Line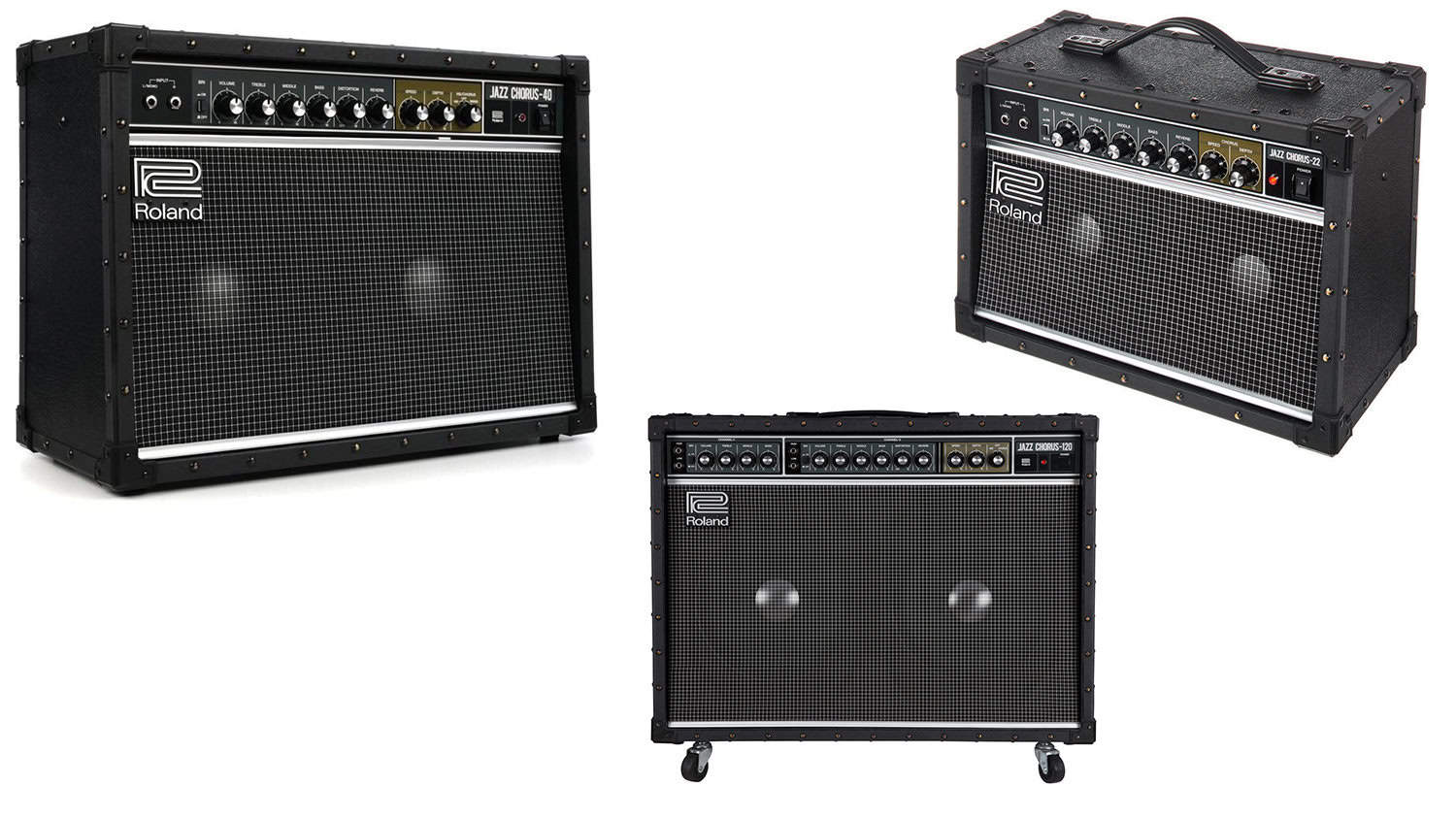 The crisp cleans and deep stereo chorus off the JC line are well-known. Due to the build focus on clean sounds, these are the perfect platform for guitar pedals. They are loud, but are available in a variety of wattages to cater to how much volume you need to pump. Stereo I/O and effects loop lets you integrate even the most complex pedal chains. After all, it is legendary in genres like shoegaze and indie. And they love their pedals!
Buy now: $463 – $1,030
Amazon | Guitar Center | Sam Ash | Musician's Friend
Fender '65 Deluxe Reverb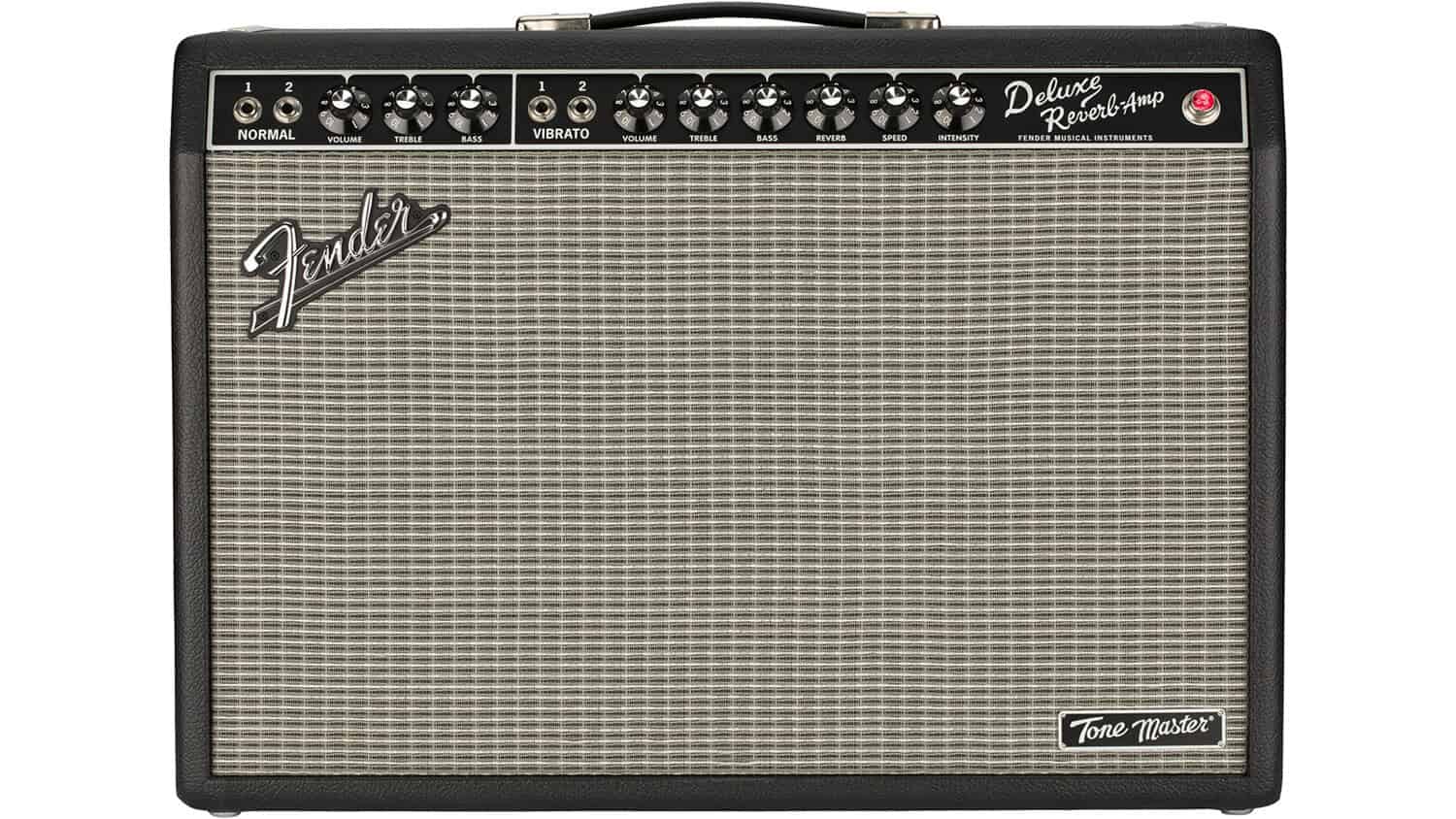 Fender clean sounds are second to none. And most of their amps have a reputation of working really well as one of the best clean amps for a pedal platform. The Deluxe is certainly one of these amps. Perfect for a variety of styles, it has 22W pumping through a 2×10 and provides plenty of clean headroom for your pedalboard. There isn't an effects loop, so everything has to go into the front end. Classic onboard spring reverb and vibrato mean you might even be able to lose a couple of pedals.
Buy now: $1,400
Amazon | Guitar Center | Sam Ash | Musician's Friend
Marshall Astoria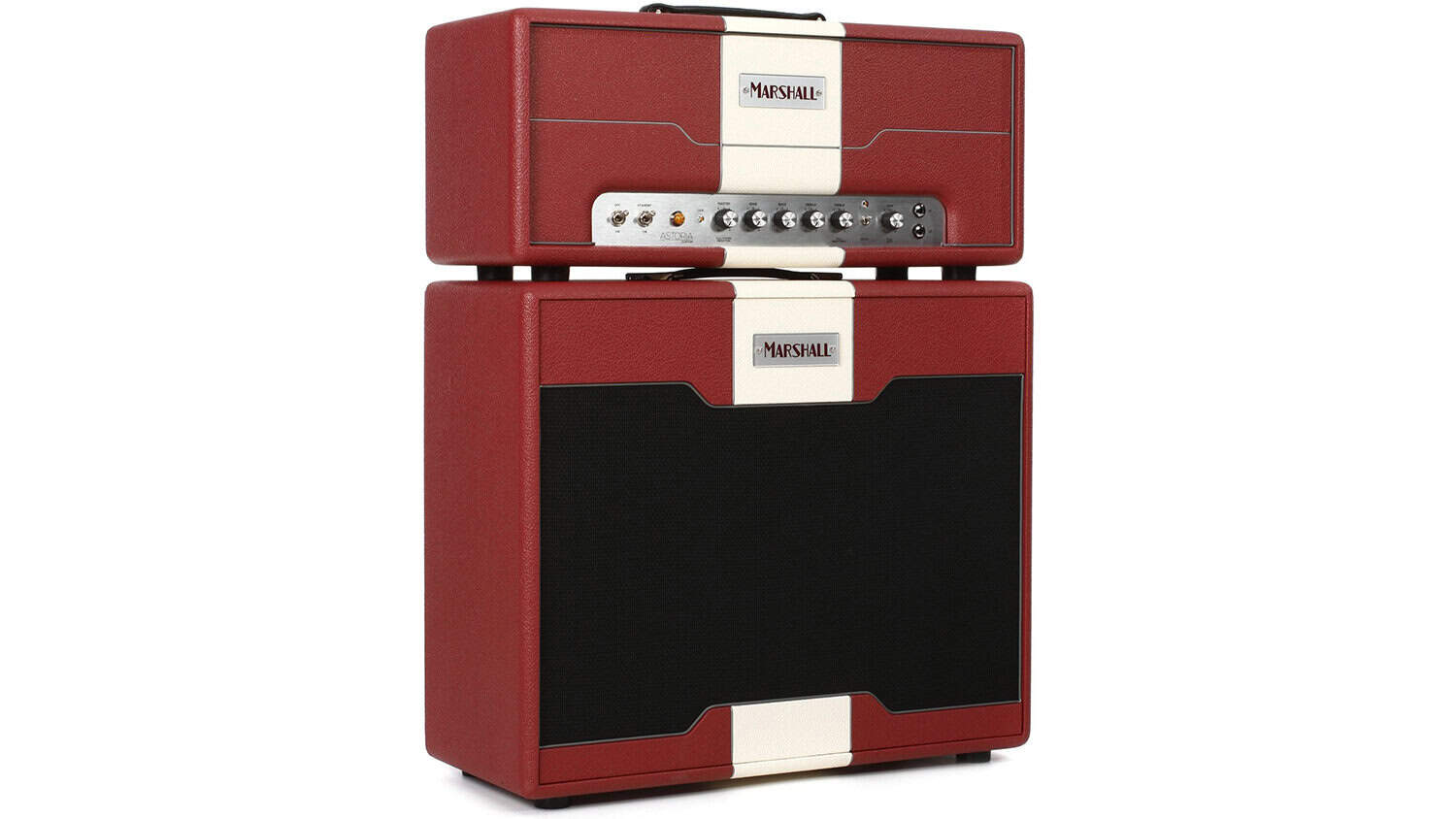 The Astoria is not your typical Marshall. It has an up-front clean tone that runs on KT66 power tubes. It's a 1×12 combo with Creamback speaker. It has solid headroom and no trouble staying clean. There are a few controls for fine tuning. Body adds some lows and low-midrange back in, and the Edge control works much like the familiar Presence. An effects loop adds further pedal integration options. Even for a Marshall it's not cheap. But if you're looking for Marshall quality and a great marriage for your pedals at the same time there might not be a better option.
Buy now:
Amazon
Vox AC Series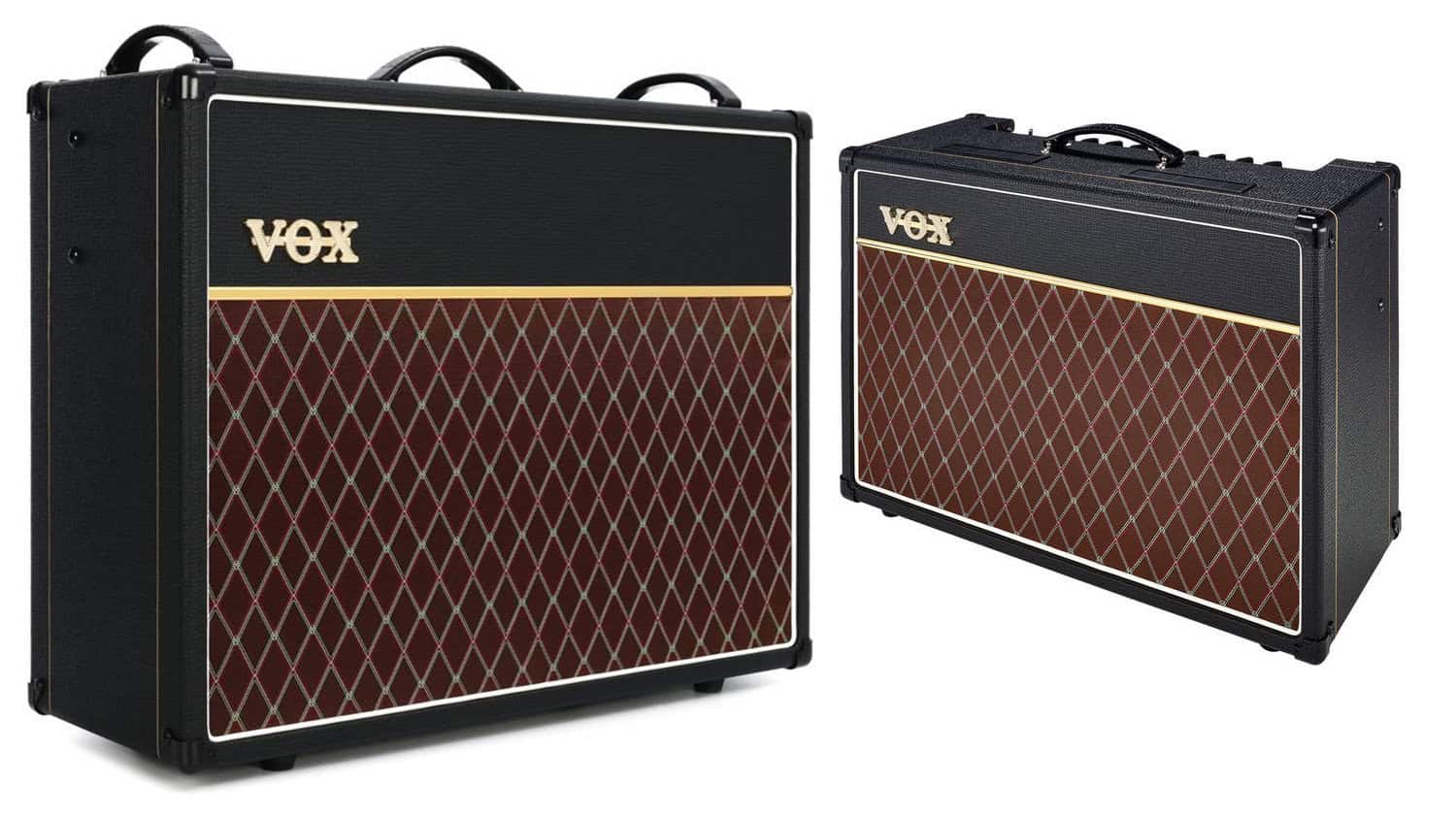 The AC Series is the perfect example of a vintage amplifier that provides enough modern headroom to work with pretty much any pedal, proving it to be one of the best clean amps. There is a reason it is one of the most emulated types of amps when it comes to modelers. The AC circuit is fantastic at cleaning up. Keeping the preamp gain fairly low and cranking the output provides that beautiful glassy breakup that works great with various gain pedals. There is a lot of midrange though, which might affect your pedal selection.
Buy now: $500 – $,1400
Amazon | Guitar Center | Sam Ash | Musician's Friend
Orange Pedal Baby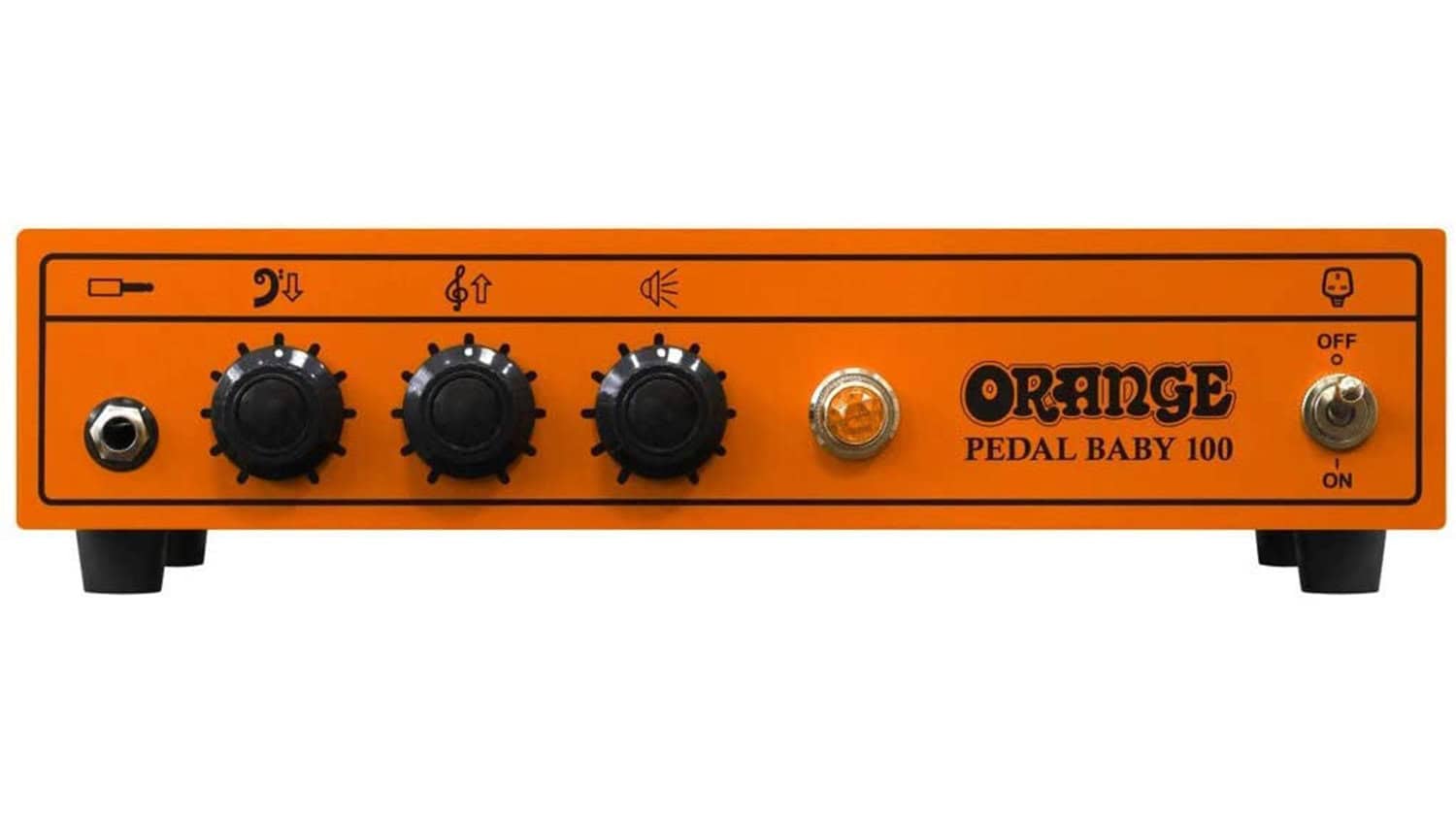 Designed for the guitarist that gets all of their tone from what's on the floor in front of them, this 100W Class A/B power amp can crank! Only three knobs are present, volume, bass, and treble controls. The EQ is intentionally neutral. At 12 o'clock it defaults to transparent, so the equalization of your sound is totally dependent on your pedal settings. When powering an external cabinet it provides the full 100W at 8 Ohms. As far as outputs, it has 8 Ohm and 16 Ohm connections. You can run it with two 16 Ohm cabs, but the output will be reduced to 70W. It's ergonomic and purpose-built for the touring musician.
Buy now: $400
Amazon | Guitar Center | Sam Ash | Musician's Friend