When it comes to arranging your guitar effects chain, the options you have when it comes to pedalboards can seem endless. A good, professional pedalboard helps out guitar and bass players in a number of ways. They can clean up some of the mess by making your wiring arrangements more organized, they make it easy to set up and tear down at shows or during recording sessions, and for some they can force you to be as efficient as possible with your setup due to their size. So no matter if you play guitar or bass, here are five of our favorite pedalboards.
Most versatile pedalboard: Pedaltrain Classic 2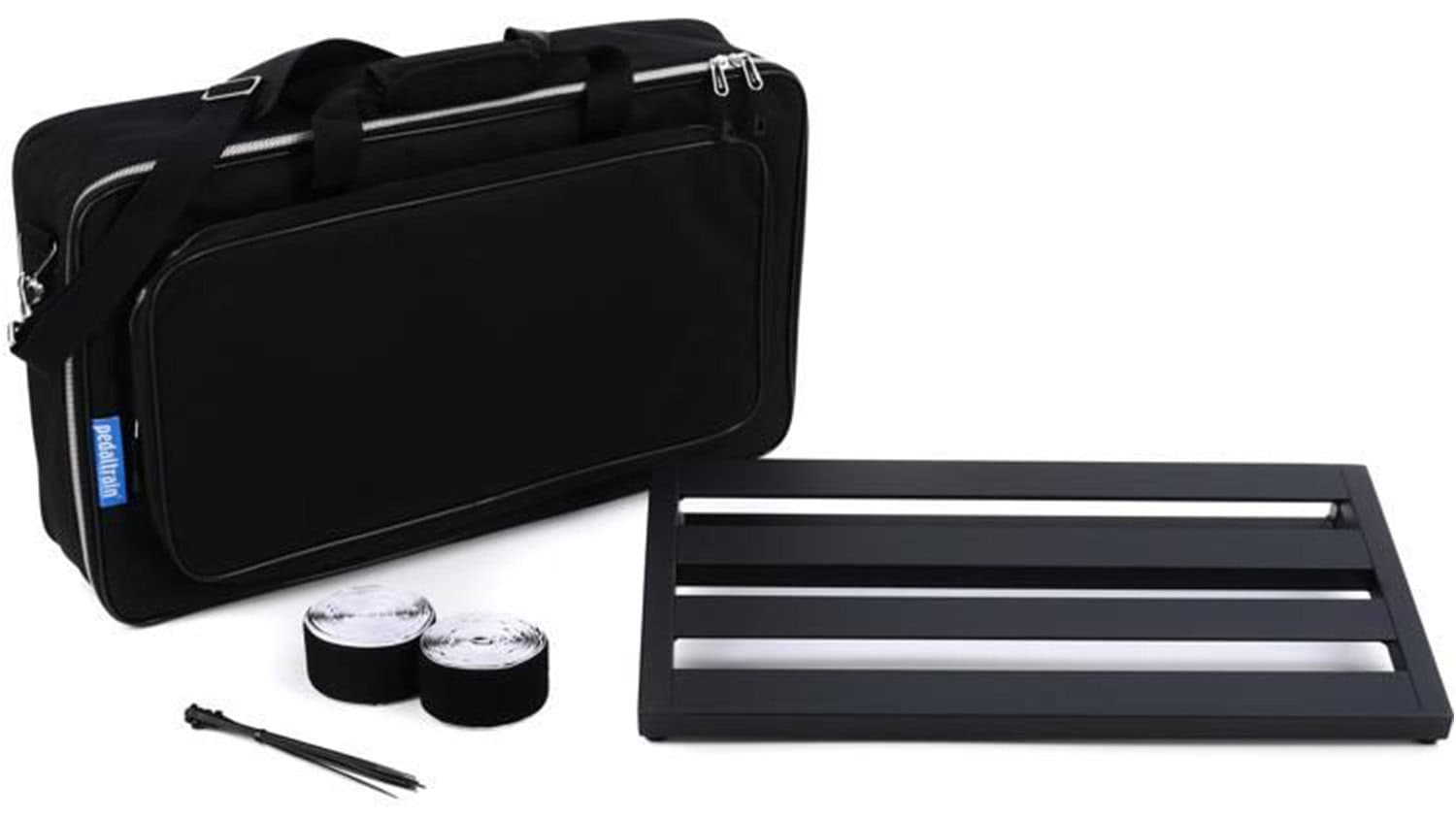 Pros: Lots of room for customization, supports multiple sizes of power supplies, choice of carrying case
Cons: Expensive, might not provide enough room for some players
This 24" x 12.5" four rail design with traditional spacing lets you integrate multiple sizes of pedals into your setup. Mounting a power supply is now easier than ever thanks to the newer, open-front design. It's also got some additional elevation so you're able to use a variety of power supplies.
The front edge has an upward angle, so you'll have easy access to all areas of the board. There are 96 inches of hook and loop fastener and zip ties included when you buy it, so you can start populating the board right away.
As a cool uplift from Pedaltrain, you have two options for the carrying case. You can choose between the soft case, which has been redesigned with reinforced stress points. But if more security is what you need, you can choose a tour case suitable for even the most demanding professionals.
Buy now: $250
Amazon | Guitar Center | Sam Ash | Musician's Friend | Reverb
Best pedalboard under $100: Pedaltrain Metro 20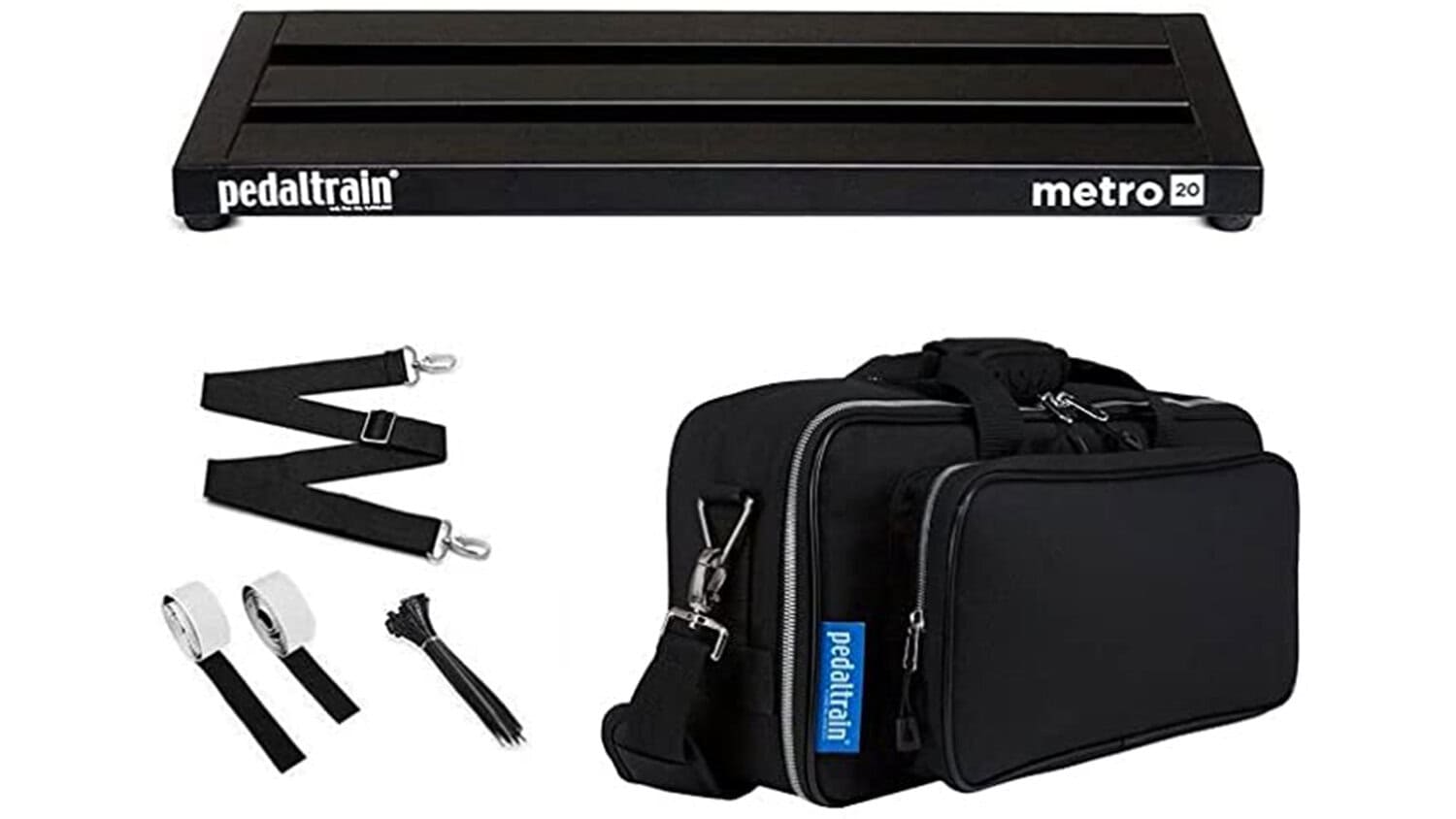 Pros: Lightweight, can be used with different types of effects pedal sizes, choice of carrying case
Cons: No tilt, might not suit everyone's needs
Looking for a grab-and-go option but don't want to break the bank? This three rail model from premier pedalboard manufacturer Pedaltrain makes the Metro 20 a fantastic budget option for musicians on the go.
It's got the standard Pedaltrain lightweight, aluminum road-ready quality of construction. It sits low to the ground but it's flat with no tilt, which might not be ideal for every player.
The Metro 20 works great with mini pedals, can accommodate larger pedals, and multi-effect units. Fasteners and zip ties are provided, so everything you need to secure your effects pedals to the board is included. And if you purchase it you have your choice of soft case or a more rugged, tour-ready hardshell case just like the Classic 2!
Buy now: $100
Amazon | Guitar Center | Musician's Friend | Reverb
Best budget pedalboard: Road Runner Effects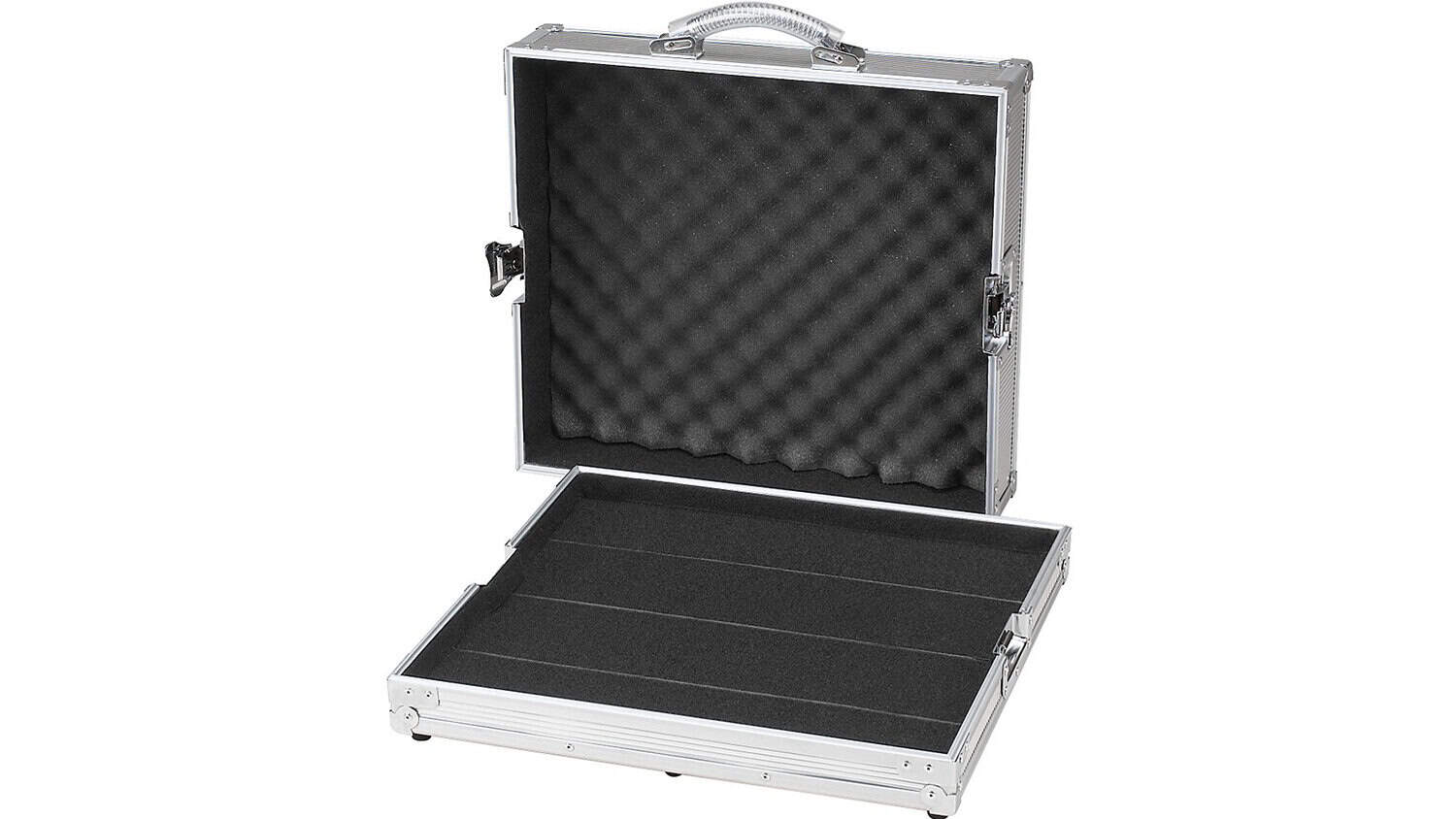 Pros: Affordable, easy to transport
Cons: Doesn't hold many pedals, square profile is a bit awkward, no tilt
If you need a well-constructed hardshell pedalboard that can stand up to the rigors of the road, this is a great low cost option. It has a small area, so it's best for musicians who don't use many pedals or those who are trying to keep their GAS at bay by slimming down what they use on the floor.
It can hold up to 5 effects depending on their size. But there is a larger version that can support up to 8. The interior is made of Velcro for easy adhesion. And it comes with the adhesive side of the Velcro for securing them to the board.
Budget boards have a reputation for being a little flimsy. But the combination of steel, aluminum, and PVC make it plenty durable – especially for this low of a price point.
Buy now: $90
Guitar Center | Musician's Friend | Reverb
Most portable pedalboard: BOSS BCB90X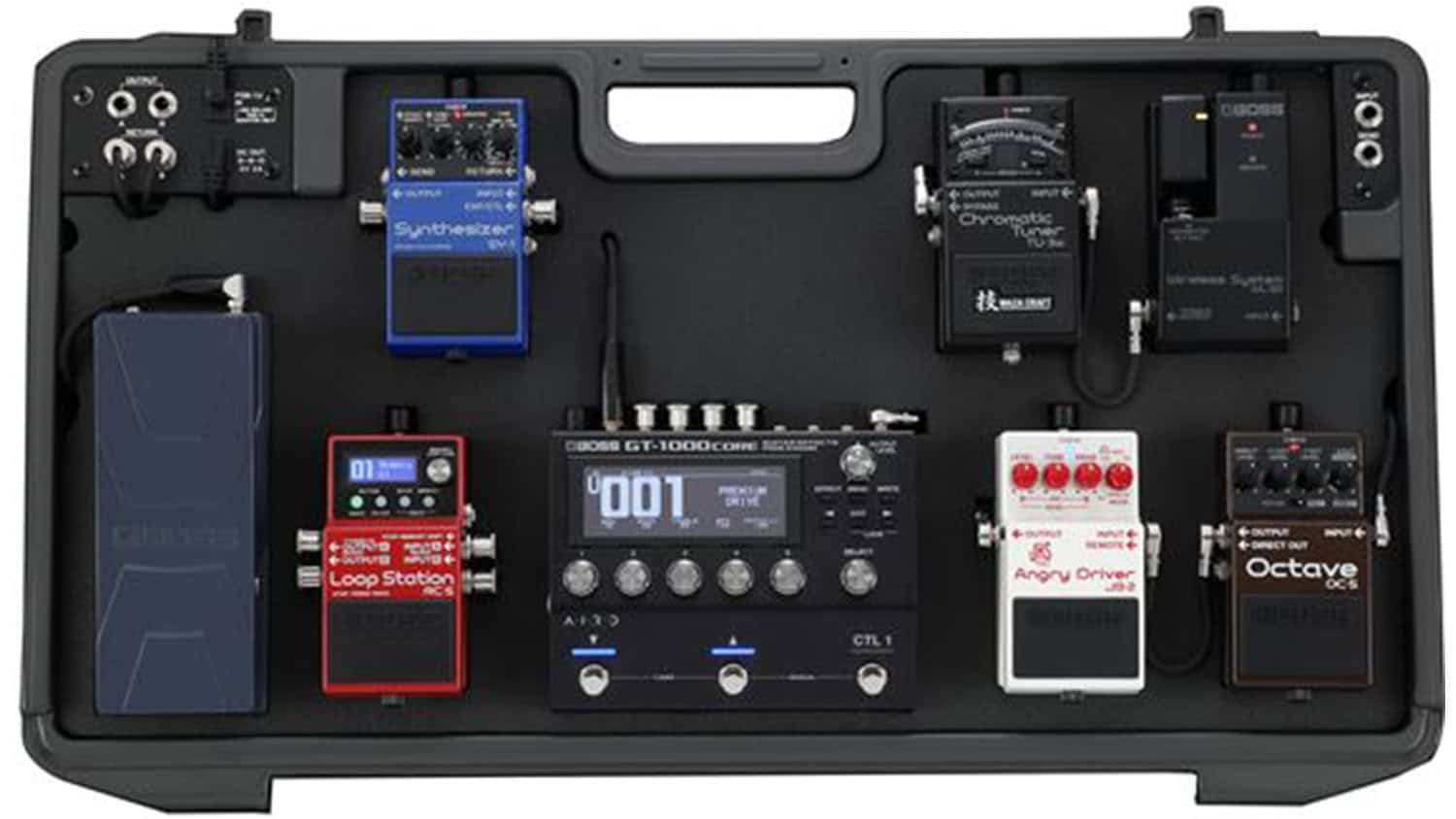 Pros: Routing and power options built-in, easily portable, can hold a good amount of pedals
Cons: Some might not like plastic casing, somewhat expensive
There are a lot of things to love about the BOSS BCB line of pedalboards. There have been a few iterations over the years, but the 90X is the most professional grade this line gets. With the onboard signal flow options you can create custom mono and stereo routing, as well as power up to 10 pedals (depending on their size).
It's more versatile than other models that came before it and has more space. But it provides the same number of on-board routing options through junction boxes. They make setting up your signal flow easy by offering input, output, and effects loop options. You can also power your pedals through a daisy chain, so you only have to plug in to one AC outlet.
The footprint accommodates standard pedals, larger multi-effects, even volume and wah pedals. The case is a durable molded plastic and is light weight that makes transport easy.
Buy now: $220
Amazon | Guitar Center | Sam Ash | Musician's Friend | Reverb
Best multi-layer pedalboard: Holeyboard Pedalboards 123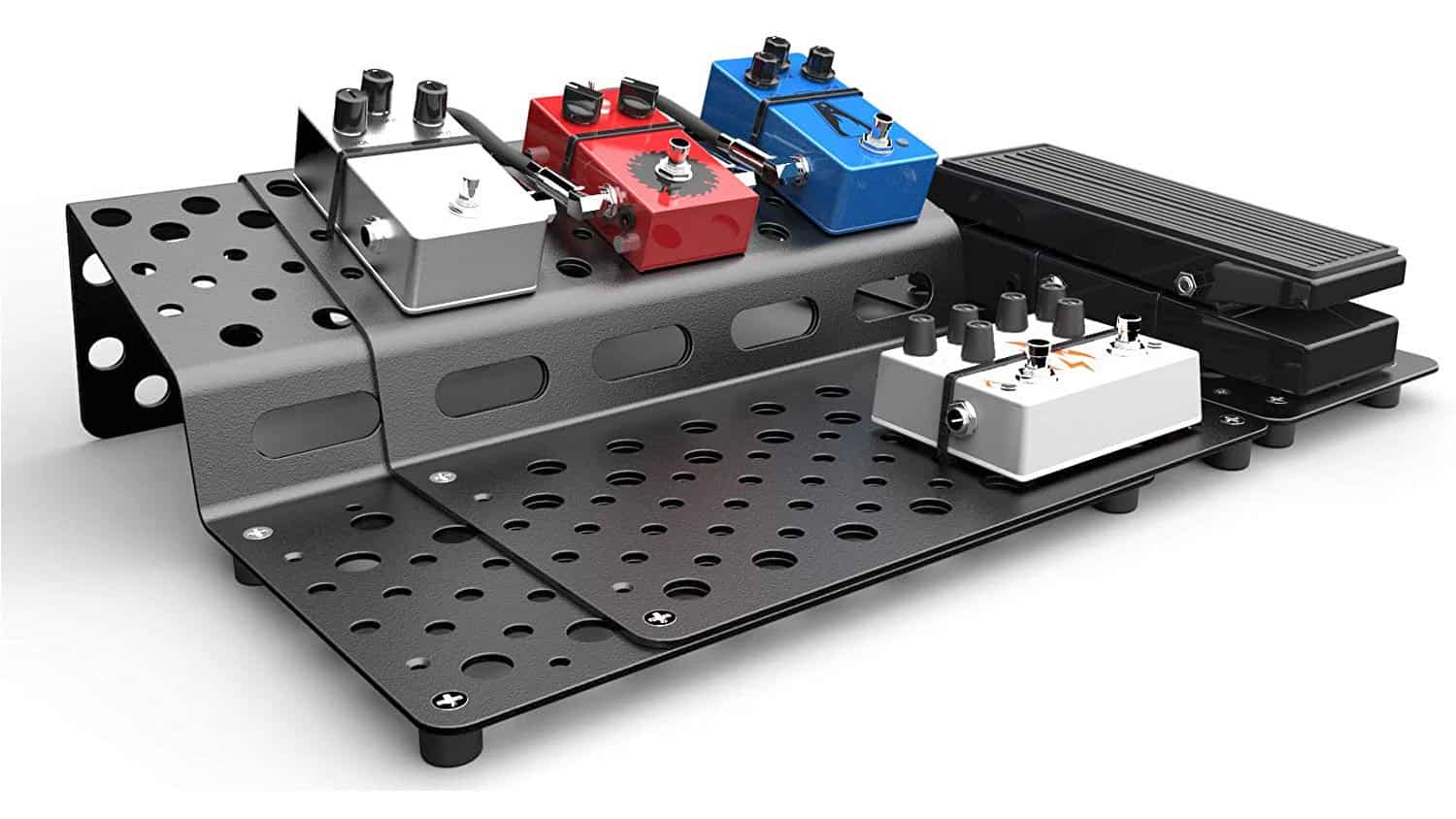 Pros: Versatile, expandable, multi-layer
Cons: Somewhat expensive, no case
It's no secret that guitar and bass players love effects. And if you happen to use a lot of them you'll need extra real estate so you can have them configured ergonomically. This option not only gives you a tilted angle, but a separate level.
How useful this is depends on how you use your effects, but the second level is great for those you need easy access to or pedals you always leave on. It's not the most portable, but it's durable, well made, and allows you to set up your routing and signal flow pretty much however you'd like.
The coolest feature of the 123 that makes it one of the best pedalboards? It's expandable! It can go from 13" all the way up to 30". And two levels give you easy access no matter how your effects pedals are positioned. It can take up to 12 pedals and power supply.
For players that need maximum portability it has no case. But it's well-built, versatile, and durable.
Buy now: $200
Amazon | Guitar Center | Sam Ash | Musician's Friend | Reverb