Amp modeling technology has made some huge forward bounds over the past few years. As more and more artists of all calibers move to units like the Axe-FX, Kemper, and other companies are challenged to remain on the cutting edge when it comes to sounds and features. "Next-generation" might seem like a vague term, so we're looking at units that are innovative and progressive while providing stellar amp sounds. So if a unit has great effects but weak amp modeling – it didn't make the cut. Most of these carry a pretty hefty price tag, but the rich feature sets and versatility they provide help to offset that. Here are 5 of the best next-generation guitar amp modelers.
Best Overall: Fractal Audio Axe-Fx III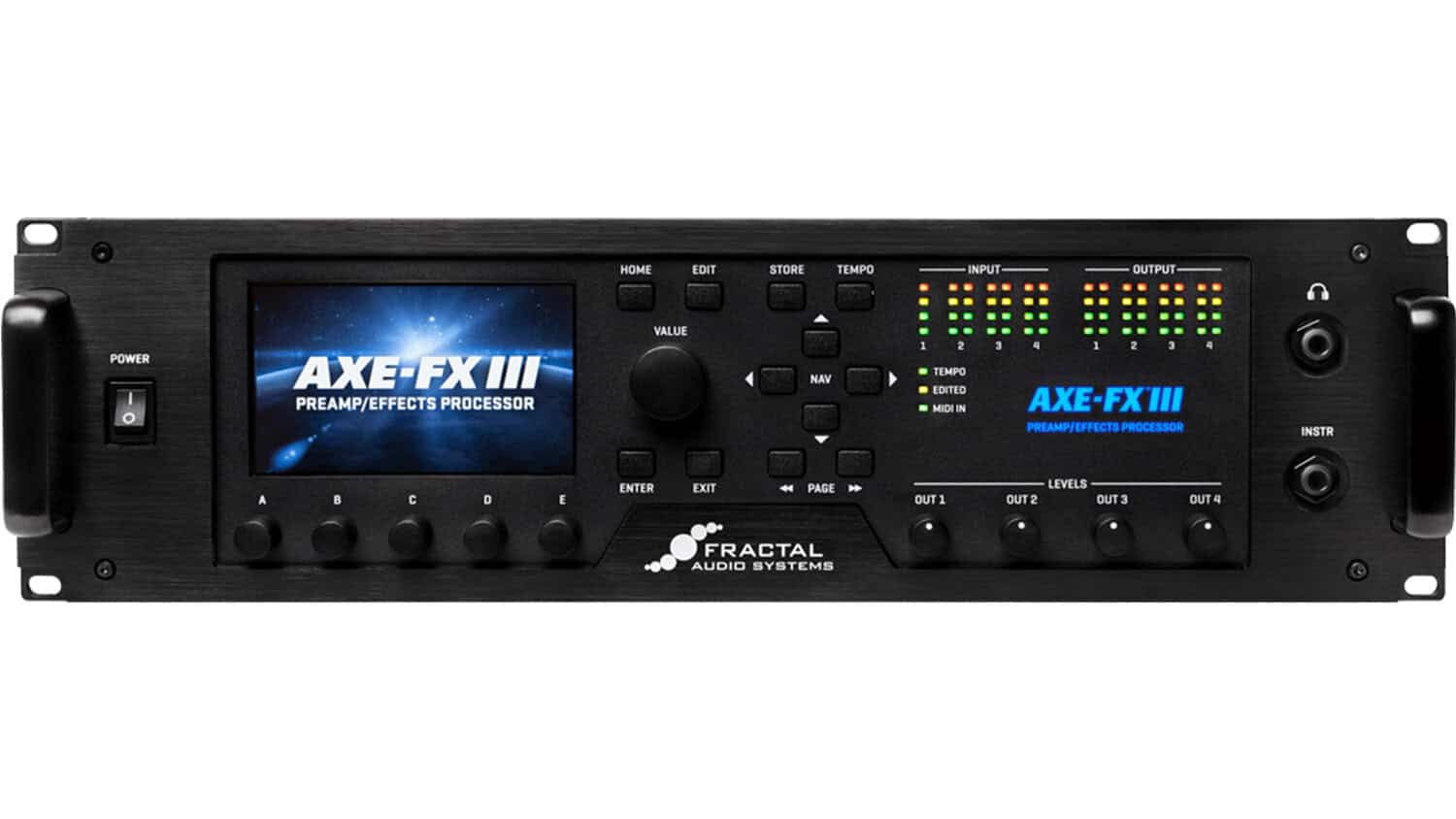 Fractal Audio is one of the premier trailblazers of modern guitar amp and cab modeling. The 3rd generation Axe-FX builds on the stellar reputation of the previous entries in the series. The DSP audio engine has been revamped, and the video engine runs separately to free up processing power for the audio. It's pretty much set the standard for amp modeling, and the Ultra-res speaker cab simulations number in the thousands. It's got a new display that's easier to see no matter the lighting or angle you're at. An insane amount of I/O means that there is no situation the unit can rise to. The routing within the unit is just as flexible. It can store up to 1024 presets, try cycling through all that during a set! It's certainly pricey, but the engine under this hood is worth every penny.
Buy now: $1,600
Company Site
Most Unique: Kemper Profiler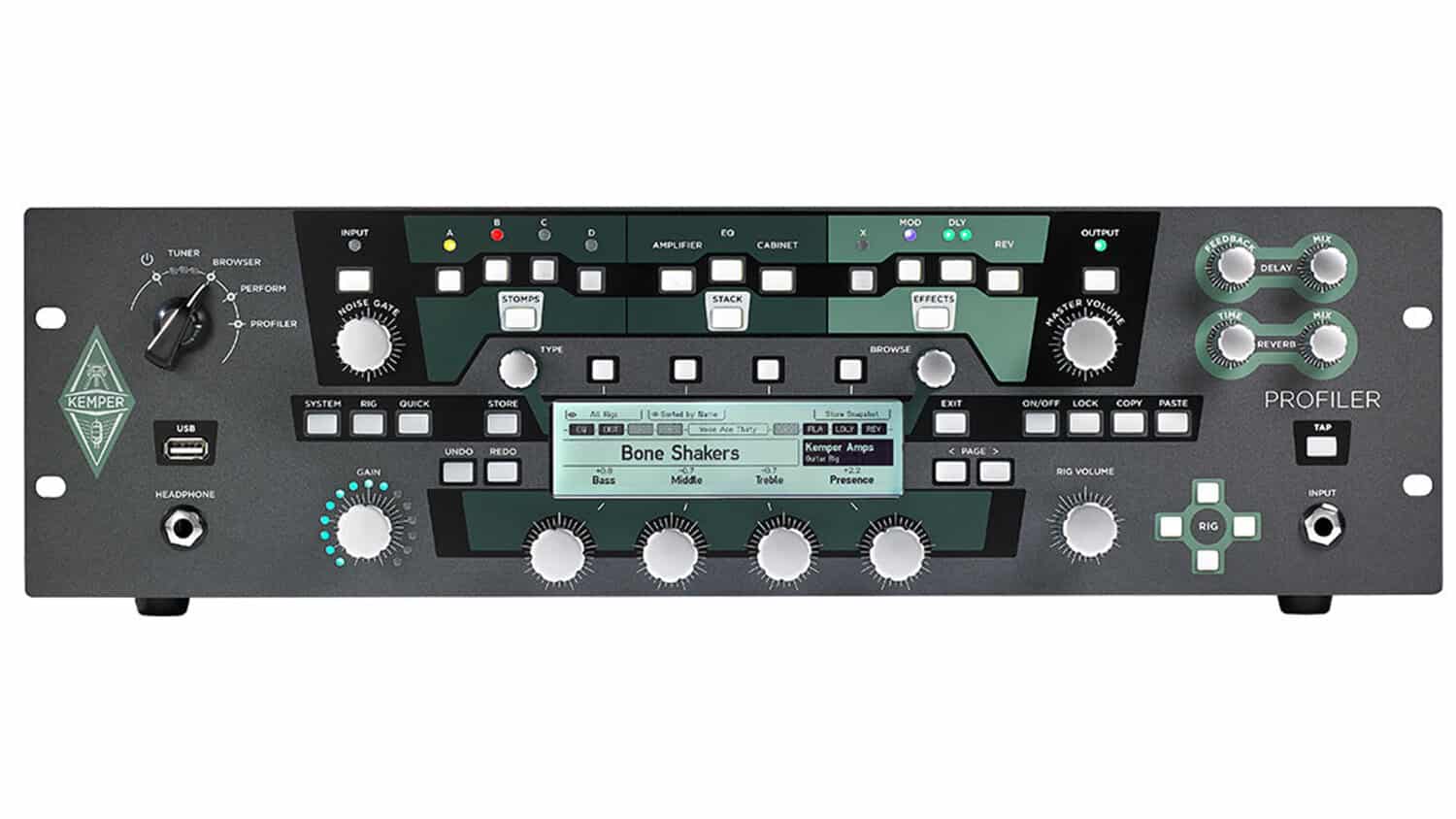 The Kemper works a little differently than most of the other more advanced guitar amp modelers. It includes a wealth of emulations of vintage and modern amps. But the real appeal here is being able to use a reference amp to create sounds all your own. And it's not just the heads that can be profiled, but also the speaker cab and mics used to record it. There is also a lively community that shares its own patches, and you are able to load these patches into your own Kemper. The Profiler comes in a few versions, floor an all-inclusive floor unit to a head and rack unit. There's a reason that a lot of the pros have already moved to these.
Buy now: $1,800
Guitar Center | Sam Ash | Musician's Friend
Most Versatile: Line 6 Helix LT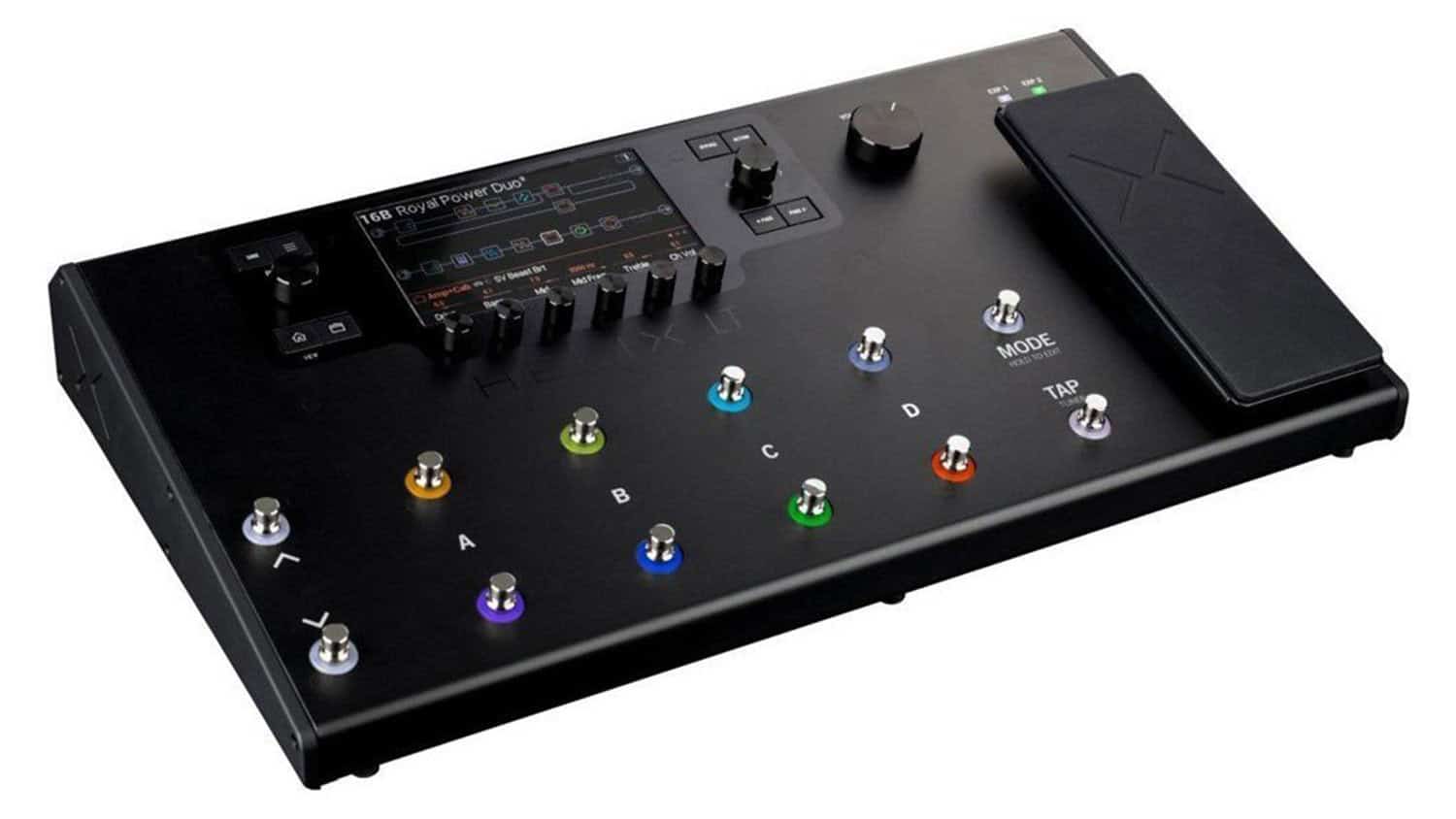 It's proven itself to be popular with guitarists of all levels. With 62 amps and 37 cabinet choices, you have endless tonal combinations with the Line 6 Helix LT. It also offers models of 16 microphones with variable positioning. Dual-DSP SCHARC processing and HX Modeling technology recreate every amp sound with the highest fidelity. You also get access to the Helix Native plug-in so you can bypass the floor unit and go directly into a recording interface. It comes in a rack unit as well as large and small floor units. They all have different levels of features, but the sounds carry across each tier. Dual expression pedal inputs let you control parameters on the fly. It also offers analog and digital I/O so there are no issues throwing it anywhere into your rig.
Buy now: $1,200
Amazon | Guitar Center | Sam Ash | Musician's Friend
Most Economical: Strymon Iridium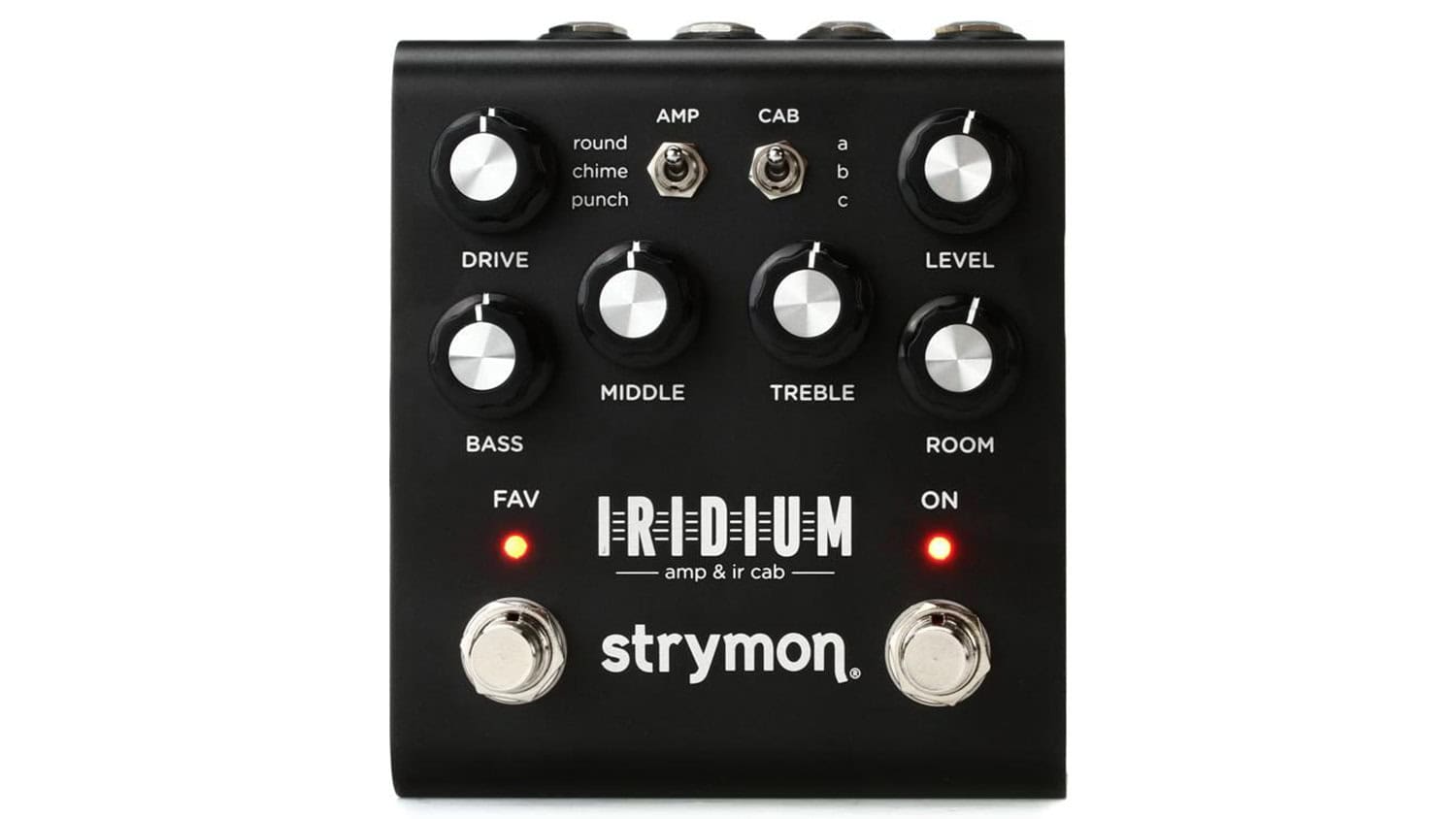 If you're looking at guitar amp modelers that are much more affordable, and with an easier learning curve, you've found it. Through Strymon's Matrix Modeling Technology, it includes three tube amp models running through a hybrid analog/digital signal path. These include a Vox AC30, Fender Tweed, and a Marshall. The JFET preamp allows the pedal to respond more like a tube amp. 2-stage DSP processing emulates the characteristics that give tubes their magic. There are nine 24-bit/96kHz included speaker cabs from Celestion and OwnHammer, and you can import your own mono or stereo IRs via the USB port. There is stereo I/O, room reverb. You can even use an expression pedal for volume swells! For the player looking for an easy-to-use and pedalboard-friendly unit – look no further.
Buy now: $400
Amazon | Sam Ash
Best for Live: BOSS GT-1000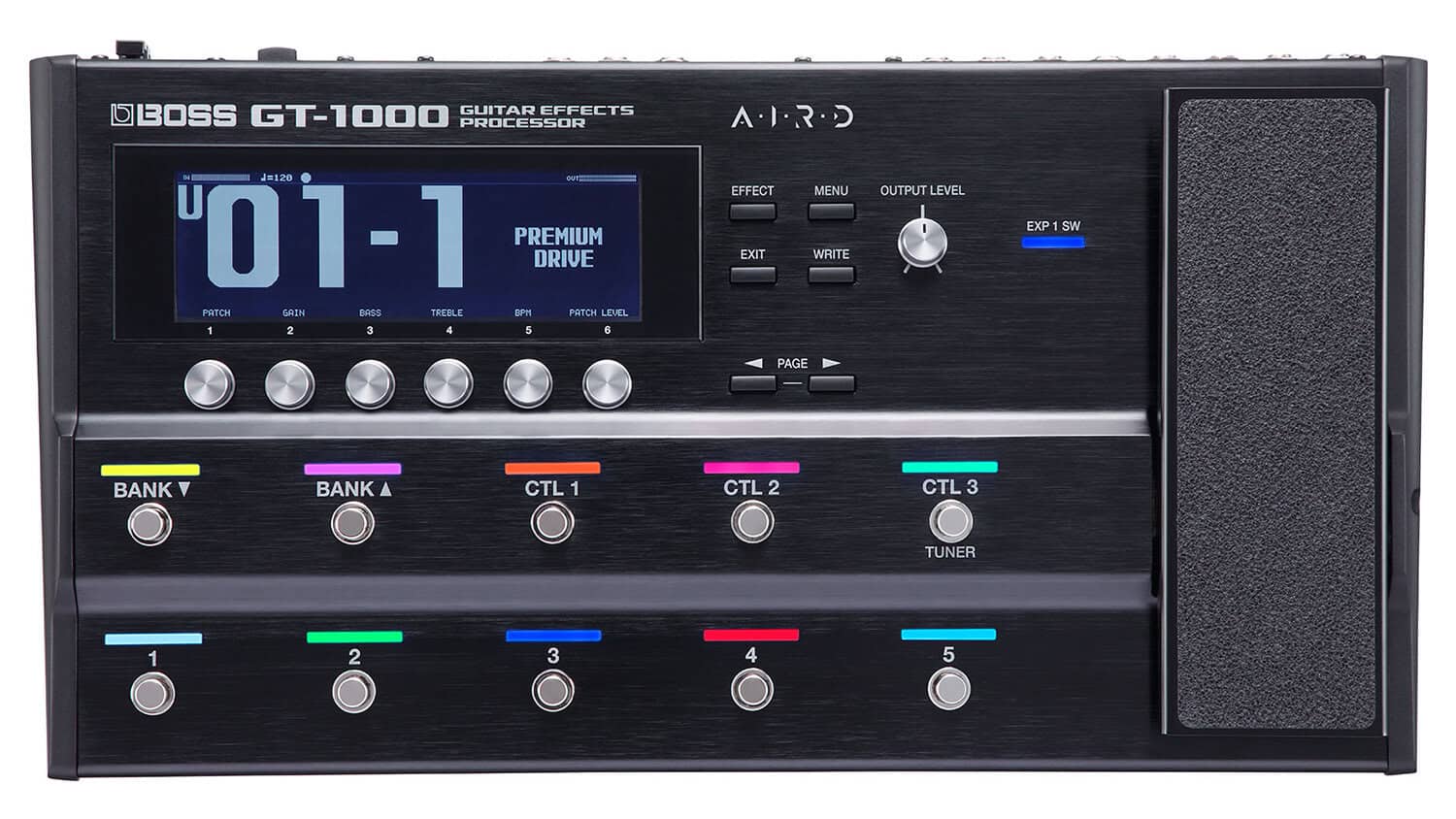 Using BOSS' custom DSP, this is first guitar multi-effect with 32-bit conversion and 32-bit/96kHz internal processing. Just like in their Katana, Waza, and Blues Cube products the GT-1000 runs on the Tube Logic design approach run the "preamp" section, with advanced impulse responses driving the "cabinets". 10 assignable switches and wireless editing via mobile app let you design the perfect set up. The learning curve can be a bit steep, but with this amount of customization available that's to be expected.
Buy now: $1,600
Amazon | Guitar Center | Sam Ash | Musician's Friend