Just days ahead of Summer NAMM 2021, in-person once again in Nashville, Fender announced its year-end product lineup. This time, the prominent manufacturers have a new set of signature electrics for artists like Cory Wong, Kurt Cobain, and J Mascis. Additionally, the company has some new mini acoustics, and a new combo amp to share with the public. While these new model announcements arrived a few days early to the party, this is pretty typical from Fender. All of these new units will gradually roll out throughout the rest of the year, leaving plenty of time for guitarists to snatch one up. Here is the full rundown of this set, so you can be ready to grab your favorite when the time comes.
Signature Cory Wong Fender Stratocaster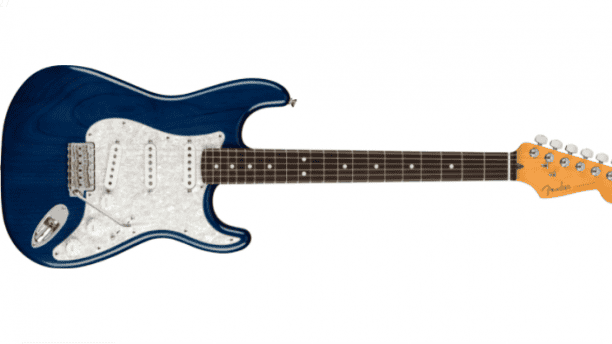 First in line is Fender's first collaboration with funk guitarist, Cory Wong. Together, Wong and Fender developed a Stratocaster fit specifically to his specs and style. The resulting guitar sports a modern "D" shaped neck, with a scaled down body in sapphire blue. In order to closely match Cory's usual clean bite tone, this model includes a set of Seymour Duncan Cory Wong Clean Machine pickups. Finally, its knobs and pickup switch are the same as one would commonly find in Strats. However, Fender did include a push/pull mechanism on its tone knob, bypassing the five-way switch, and defaulting to position 4. Complete with some additional accessories, the Cory Wong Signature Stratocaster begins shipping later this month, with pre-orders available now, at $1,999.99.
Signature Kurt Cobain Fender Jag-Stang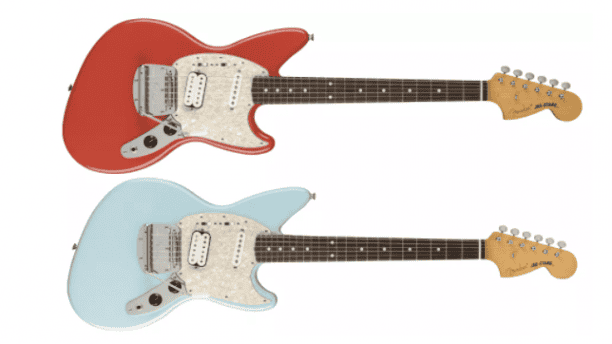 Next in line is the newly-reintroduced Kurt Cobain Signature Jag-Stang electric. Fender initially introduced this guitar in 1996, and has since been out-of-production. But rolling into summer of 2021, Fender decided it was time to re-introduce this iconic model in fiesta red, and sonic blue. The guitar's design came as a resulting effort to combine Cobain's beloved Mustang and Jaguar guitars into one super unique model. It also sports a Mustang style maple neck at 24 inch scale. On top of that sits a rosewood fingerboard which connects to its alder body. Pickups wise, the Jag-Stang incorporates a vintage-style single coil at the neck, with a custom humbucking pickup in the bridge. Those looking to pick up the reproduced Cobain Jag-Stang will have to wait till October, and be ready to shell out $1,249.99.
Fender J Mascis Signature Telecaster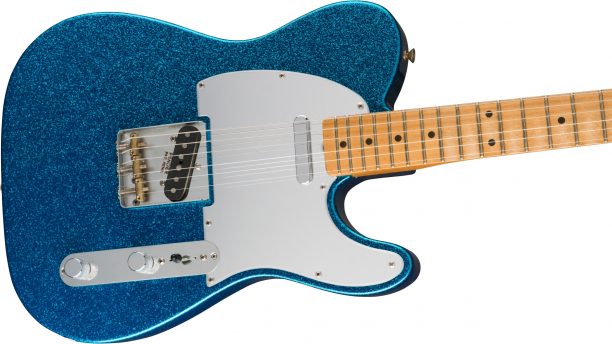 Next in line is a new signature Telecaster, made in collaboration with Dinosaur Jr. guitarist J Mascis. While we are most familiar with Mascis holding a Jazzmaster on stage, he actually wrote many of his band's hits with his 1958 Telecaster. Fender designed this new 2021 signature to his original. It features a top-loader bridge, with a road worn maple neck and hardware. The body has a dazzling blue sparkle color which will certainly draw attention to its player. The J Mascis tele is available for preorder now at $1,349.99, and is set to ship out in August.
Screamadelica 30th Anniversary Stratocaster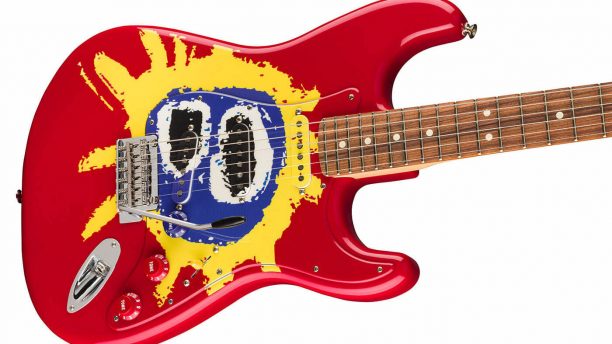 In 1991, Scottish rock band Primal Scream released its album 'Screamadelica' to the world. Now, 30 years later, Fender seeks to honor that album with its own dedicated limited edition Stratocaster. The guitar features the album's artwork splattered across the body and pickguard. The neck features a modern 'C' shape, typical of other Strats. Primal Scream fans will have to quickly prepare for its drop in November though, as only a limited amount will be made. Once the time comes, the lucky few can pick up the Screamadelica strat for $1,049.99.
Fender Redondo and Sonoran Mini Acoustics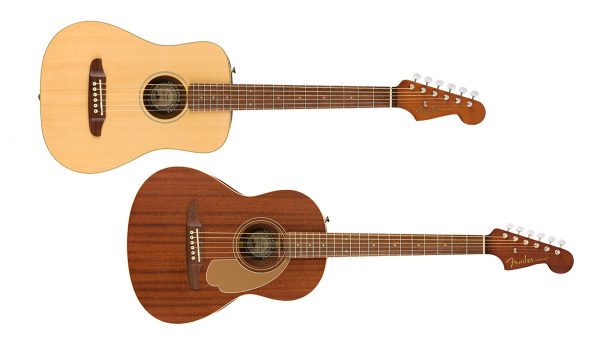 Moving away from electric guitars, Fender also announced two new mini-acoustic models set for September. The Redondo and Sonoran acoustics are to be released as part of Fender's California series. The guitars have a walnut fingerboard and bridge, a Nubone nut and saddle, with a satin finish. Additionally, a Strat-style headstock sits at the end for a truly unique look to these minis. Depending on preference, users can pick their Sonoran Mini finish in either spruce or mahogany tops. Those who would prefer the Redondo model will have to settle for its spruce top though, but do get finish options in either natural or sunburst. Available for preorder now, these new mini acoustics are set at a low price of just $199.99.
Fender Tone Master Super Reverb Amp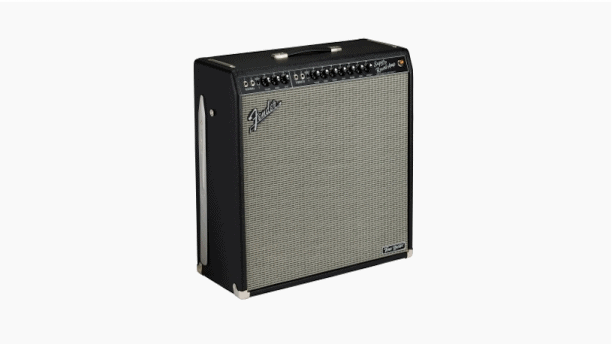 Topping off the Fender Summer NAMM set is a new combo amp called the Tone Master Super Reverb. The amplifier is the latest addition to the company's Tone Master family, and Fender definitely packed it full of power. Users will find a set of four 10-inch Jensen P10R Alnico speakers inside, with a mid 45W simulated amp. The Tone Master Super Reverb is very light, weighing in at just 36 pounds for easy gig transport. The amp begins shipping in August and can be preordered now for $1,099.