In the world of amps, merging tube-driven tone and affordability can be quite hard to come by. Even the largest manufacturers such as Vox or Fender ask quite the pretty penny for their sought-after drives. With that said, unless a guitar player has a solid savings account, or regular royalty checks from a Billboard 100 listing, they usually have to save up quite a bit for that quality stack. Well now, EVH is here to save the day with its latest '5150 Iconic' line of amplifiers, designed with both tube-seekers and wallet-watchers in mind. The series features a new amp head, cabinet, and combo to choose from — plenty of options readying guitarists to hit the stage by the end of the year. Here's the full rundown of all three options in EVH's 5150 Iconic amp lineup, available starting in October 2021.
EVH 5150 Iconic Amp Head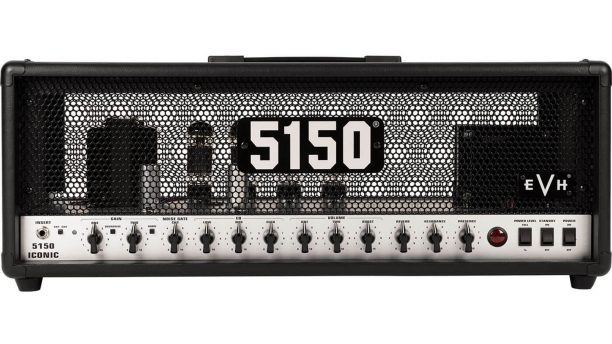 The first offering in the 5150 Iconic family is its amp head model. Powered by a set of four JJ 6L6 tubes, this amp cranks out a massive 80W of power. EVH installed a pair of JJ ECC83S preamp tubes as well, readying the front-end signal. Players can choose between either of two independent input channels, each offering unique tones. Where channel one offers a standard overdrive, the second correlates to its 'Burn' effect, adding "a fiery crunch" to your sound. Its EQ section comes complete with three bands, as well as noise gate and channel boost knobs built in. Finally, global reverb, presence, and resonance knobs are located to the far right, for some extra adjustment options. Color wise, like all members of this new Iconic series, the head comes in either black or ivory. Of course, as a standalone amp head, EVH set this unit's price the highest of the three, asking $899.99. In comparison though, that's still a great deal for such a loaded amp head.
EVH 5150 Iconic Cabinet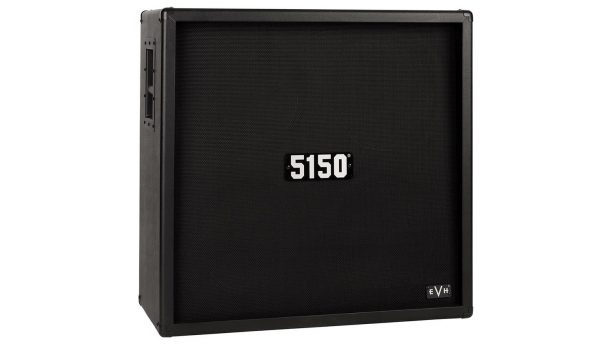 Serving as the perfect "Costello" to the 5150 Iconic Head's "Abbott," the EVH 5150 Cabinet stands out a strong contender amongst other cabs. EVH installed four custom Celestion 12″ speakers inside, leaving plenty of opportunity to utilize the head's full wattage if needed. It has one input jack on the back, but being a cabinet, there's not much more to say about this particular model. But the important thing is that it does its job, and does it well. Also available in black or ivory, the 5150 Iconic Cabinet from EVH will be available for $499.99 when shipments start.
EVH 5150 Iconic Combo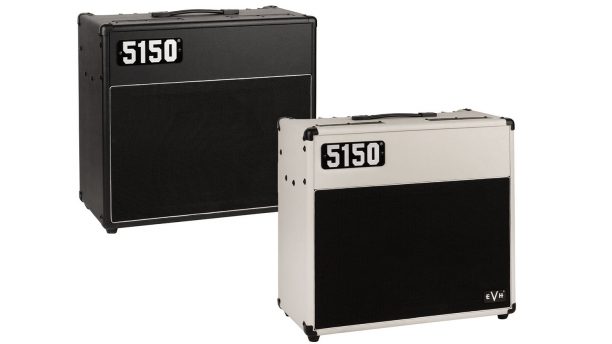 Last on the series list is the 5150 Combo amplifier. It borrows the same JJ ECC83S preamp tubes from the 5150 Iconic head, but uses only two JJ 6L6 tubes on the output, cutting its wattage to a still impressive 40W. Additionally, the combo amp includes all the same EQ, signal boost, and effect knobs as its brother release, offering quite a solid built-in rig. Finally, its speaker uses the same 12″ custom Celestion from the cabinet, however only one is used in this model. Those who wish to pick up the EVH 5150 Iconic combo amp can do so starting in October for $799.