If you're looking to add to your virtual instrument collection but your budget is slim, you still have plenty of options. Unlike a lot of paid virtual instrument plugins, some freeware is not to everyone's liking. But one of the biggest benefits is that you can feel free to try them at no cost to you. With so many great options out there it's impossible to include them all. Here are some of our favorite free virtual instrument plugins!
Best free virtual instruments overall: Native Instruments Kontakt Komplete Start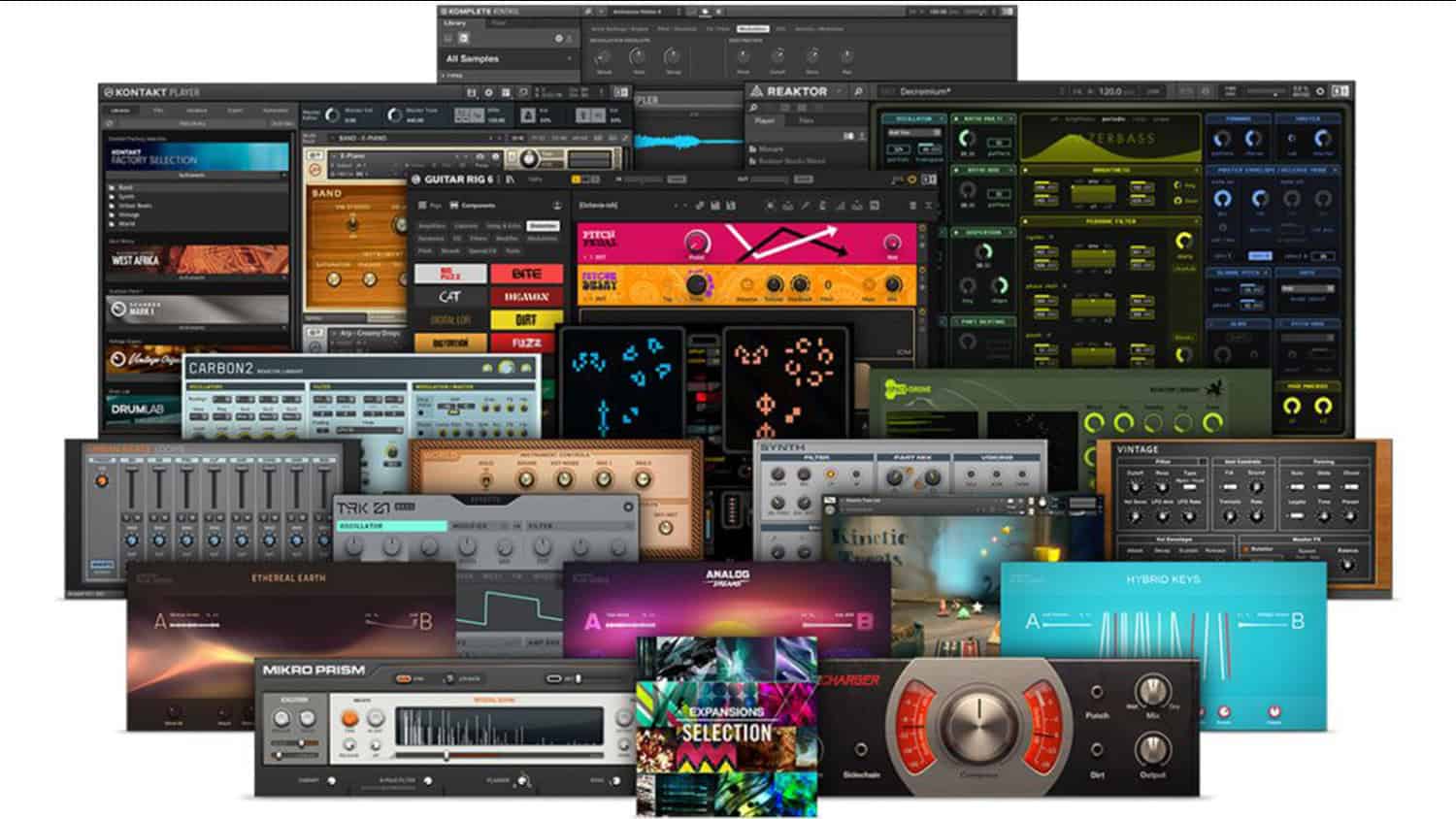 We all know that Kontakt is the shining gold standard when it comes to virtual instruments. With Start, their intro package, you get access to a great-sounding plethora of instruments, loops, samples, and effects hand-picked by Native Instruments. These include over 2,000 sounds and 16 synths that can be customized to your production's needs. The bundle includes 18 instruments across percussion, stringed instruments, synths, basses, pads, and atmospherics. Every sample is of the highest quality. Guitarists get access to Guitar Rig 6 Player, and every sound can be highly edited to fit your production. Even for free virtual instruments and sampling, Kontakt kind of runs the show. And Complete is a great way to get your ears wet.
Best free virtual instrument multi-pack: Spitfire Labs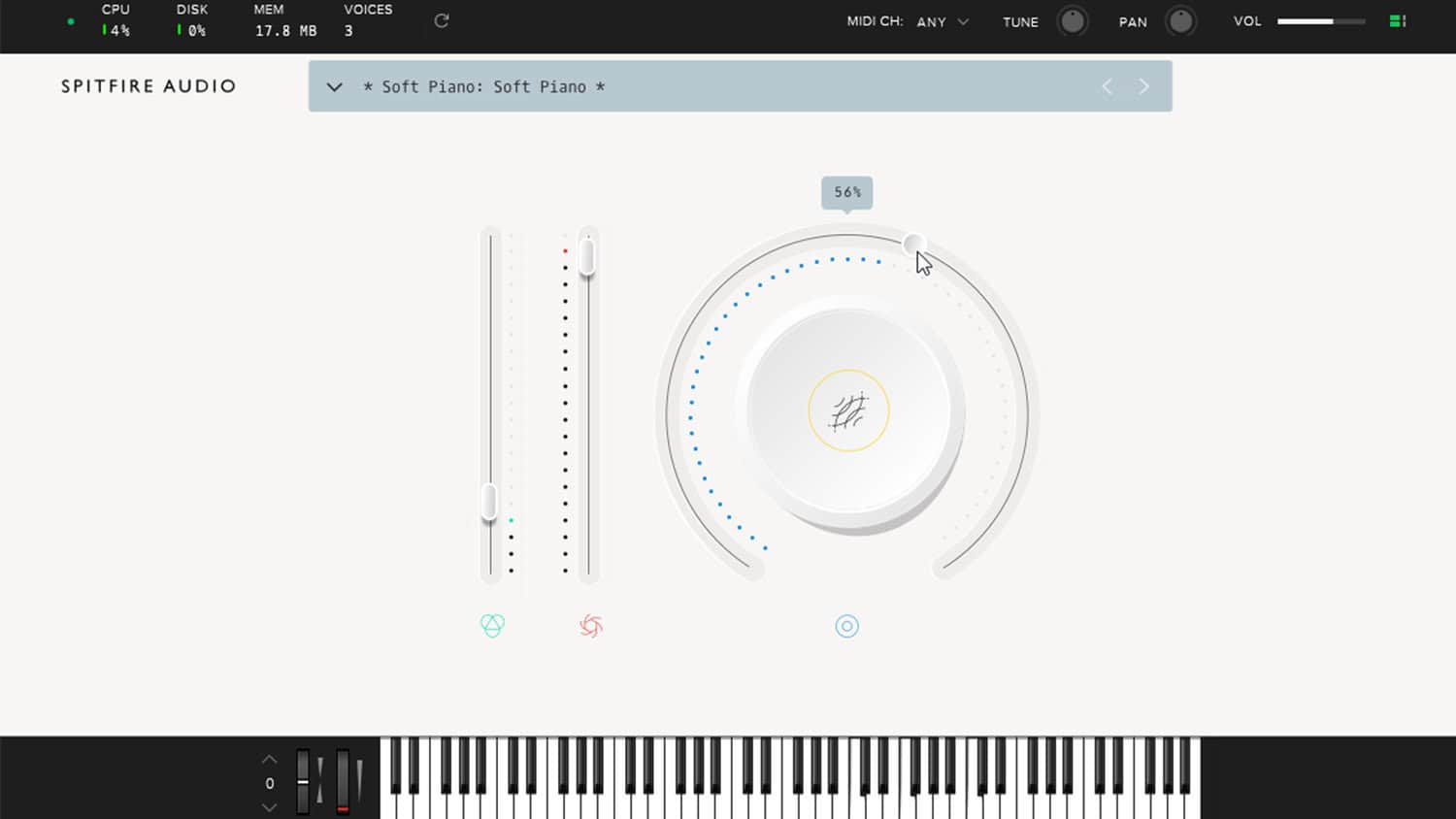 Labs is a unique concept. At its core, it is a collection of free virtual instruments. Some are what you'd expect, but many are very esoteric and quite unique. Things like like a Glass Piano, Frozen Strings, Peel Guitar, and more offer sounds not easily found anywhere else. The sound packs can be downloaded individually or as a bundle, and all of them are free. Each operates in its own easy-to-use GUI installed through Spitfire's app. Labs is compatible with every DAW in VST2/3, AAX, and AU formats. No matter if you're looking for the familiar or want to step into the unknown there is something for everyone in this robust collection.
Best free synthesizer plugin: Dexed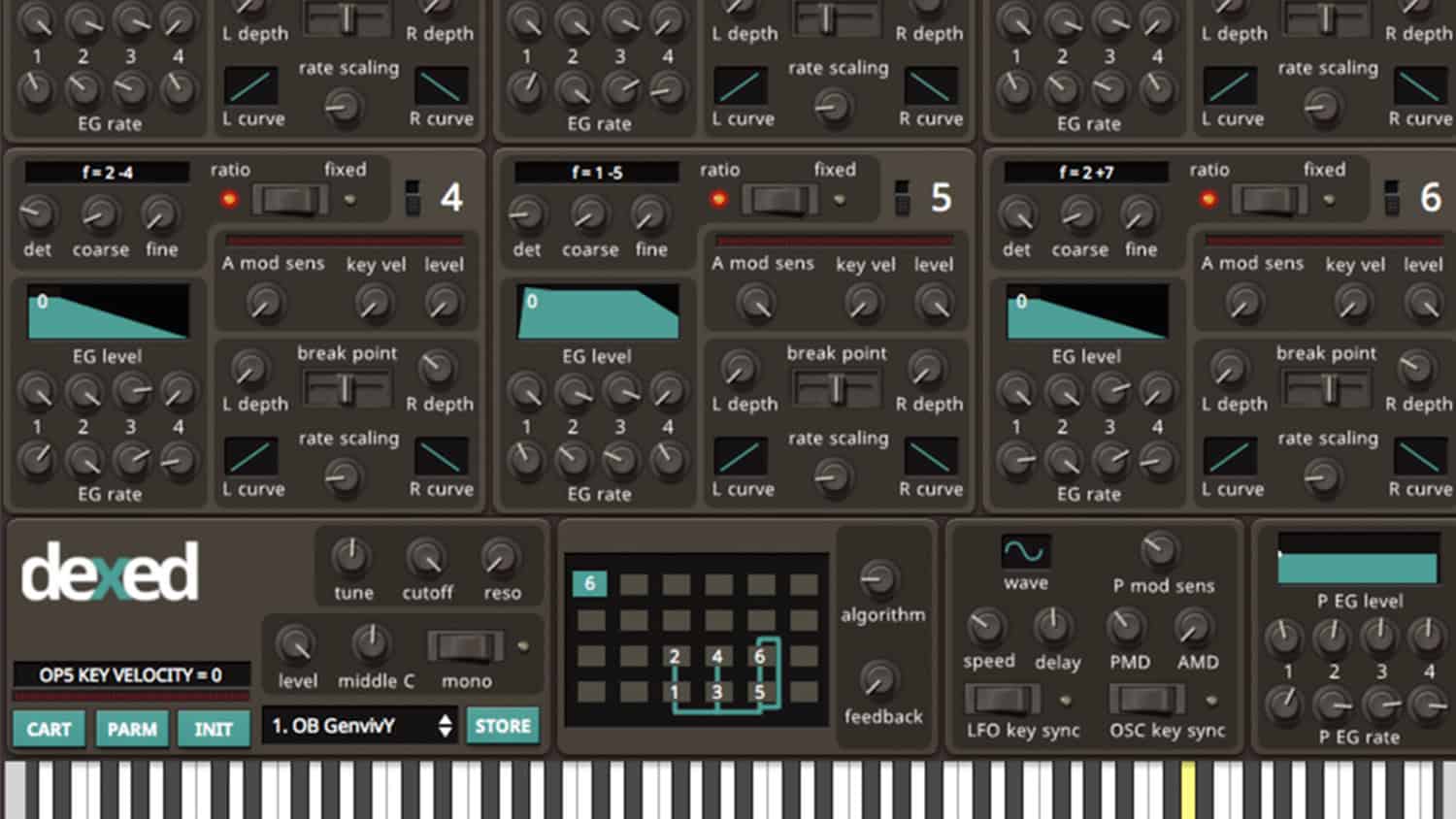 The Yamaha DX7 is one of the most infamous synthesizers of all time. And if you're looking to load your sample library with one on the cheap, it doesn't get much more authentic than Dexed. It's not a 1:1 comparison, but it's damn close. You select between one of three engine types. Modern is the original 24-bit model, OPL has a more avant, experiemental sound, and Mark I is a take on the OPL series with a higher resolution. This setting is the closest to the authentic DX7.
In addition to being able to load patches from the original DX7, it can also conjure up sounds from the TX81Z. Virtually every one of the 144 parameters of the sounds are editable, so you are only limited by your imagination. It's cross-platform, so no matter if you're on Windows, Mac, or Linux you can use it. Plugin formats include VST, AU, and LV2. The GUI has a lot going on, but most synth plugins do. It's laid out logically but will take some getting used to.
Best free virtual drums plugin: Manda Audio MT Power Drumkit 2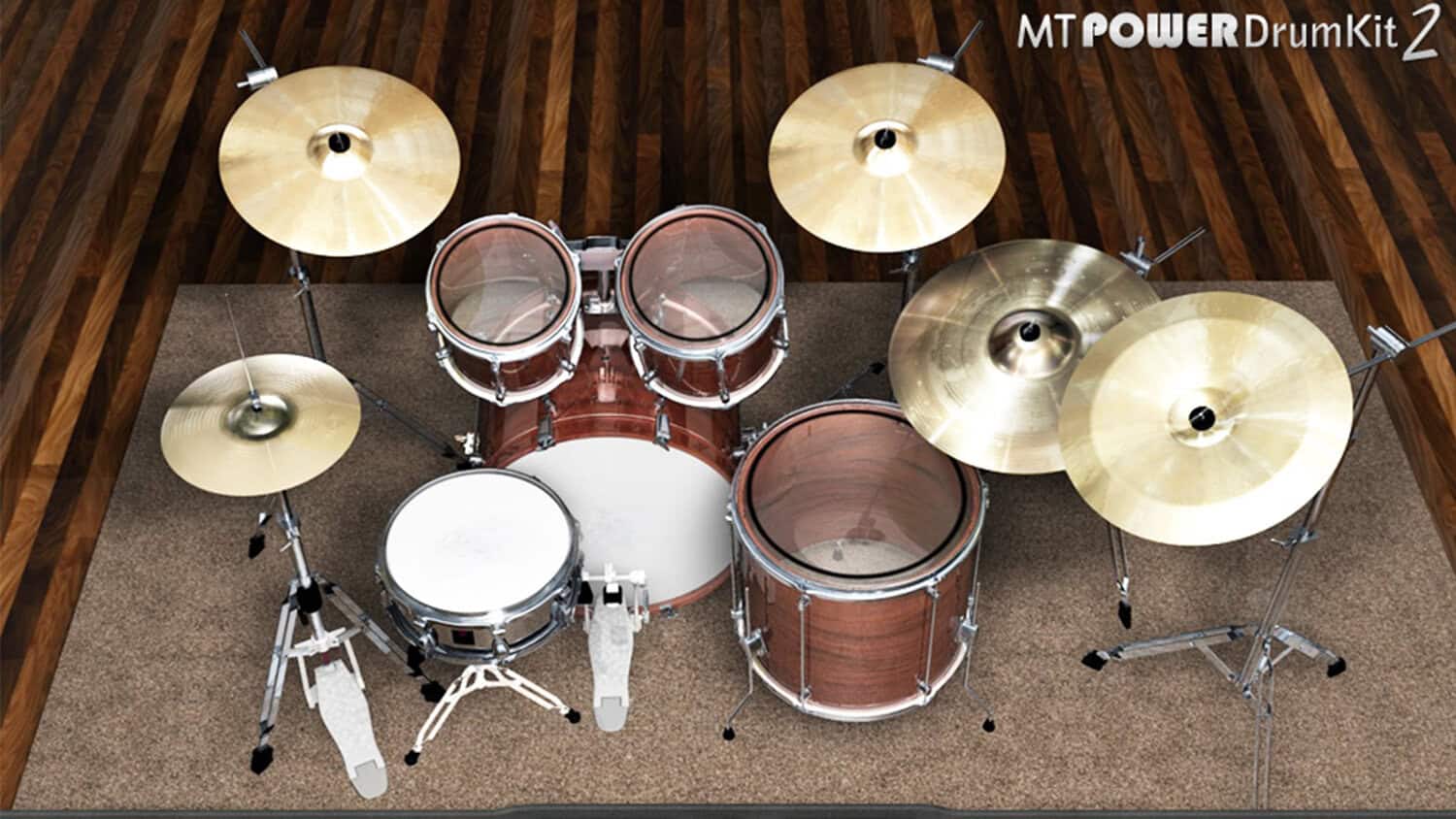 There are a lot of great drum plugin free virtual instruments, but if you're looking for the vibe of a real drummer this is far and away the best choice. If you've used a paid drum plugin the GUI of the kit setup will look really familiar. A robust collection of grooves and beats is where this virtual instrument really shines. You get access to a number of styles and can build your drum parts in the DAW just like you can with every other MIDI-based drum plugin.
And if you like the grooves but not the sounds, you can use the MIDI information to trigger other drum plugins. The real acoustic drum samples might be somewhat limiting depending on the genre you're looking to produce. There also isn't much in-plugin processing available. There is a mixer and compressor but that's about it. It might be best in rock, pop, country, or metal territory but if you are looking for a free virtual drummer it doesn't get much better.
Best free virtual piano: Sound Magic Piano One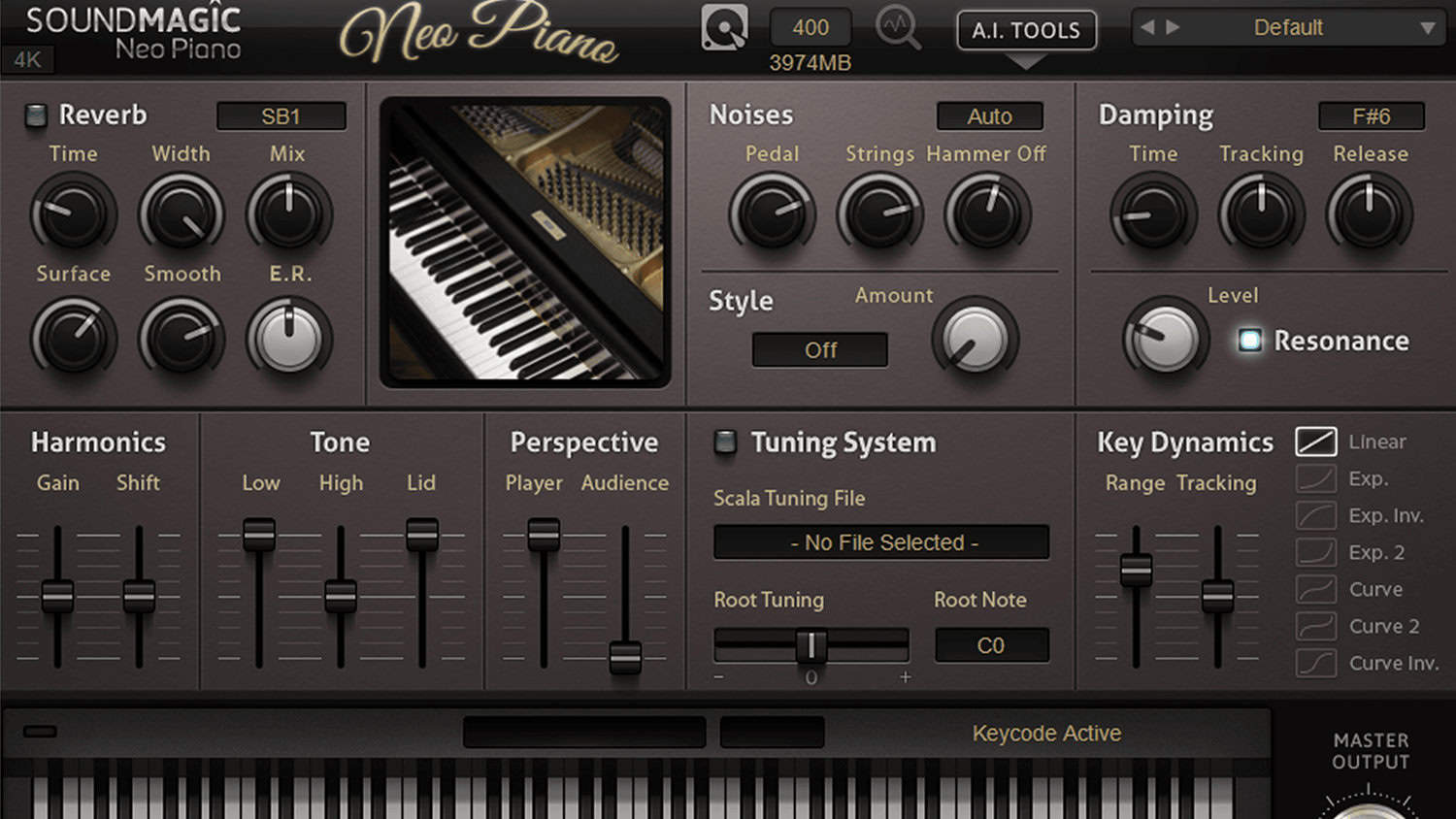 You're not likely to find a better free piano plugin that can do a baby grand like Piano One can. Modeled after the Yamaha C7, it runs on Sound Magic's Hybrid Modelling Engine. This gives you the playability that comes with modeling as well as authentic sampling sounds. Truthfully, the sound is somewhere between a baby grand and an upright.
It's bright, without really achieving the true low end of a mic'd up acoustic piano. But you can do some additional processing in the software to introduce some depth and space to it. It's got a nice amount of controls, with harmonics, tone, and perspective over the piano itself. There is also reverb, damping, tuning system, and key dynamics among others.
Best free guitar and bass virtual instrument: Ample Sound M Series and Bass P Lite II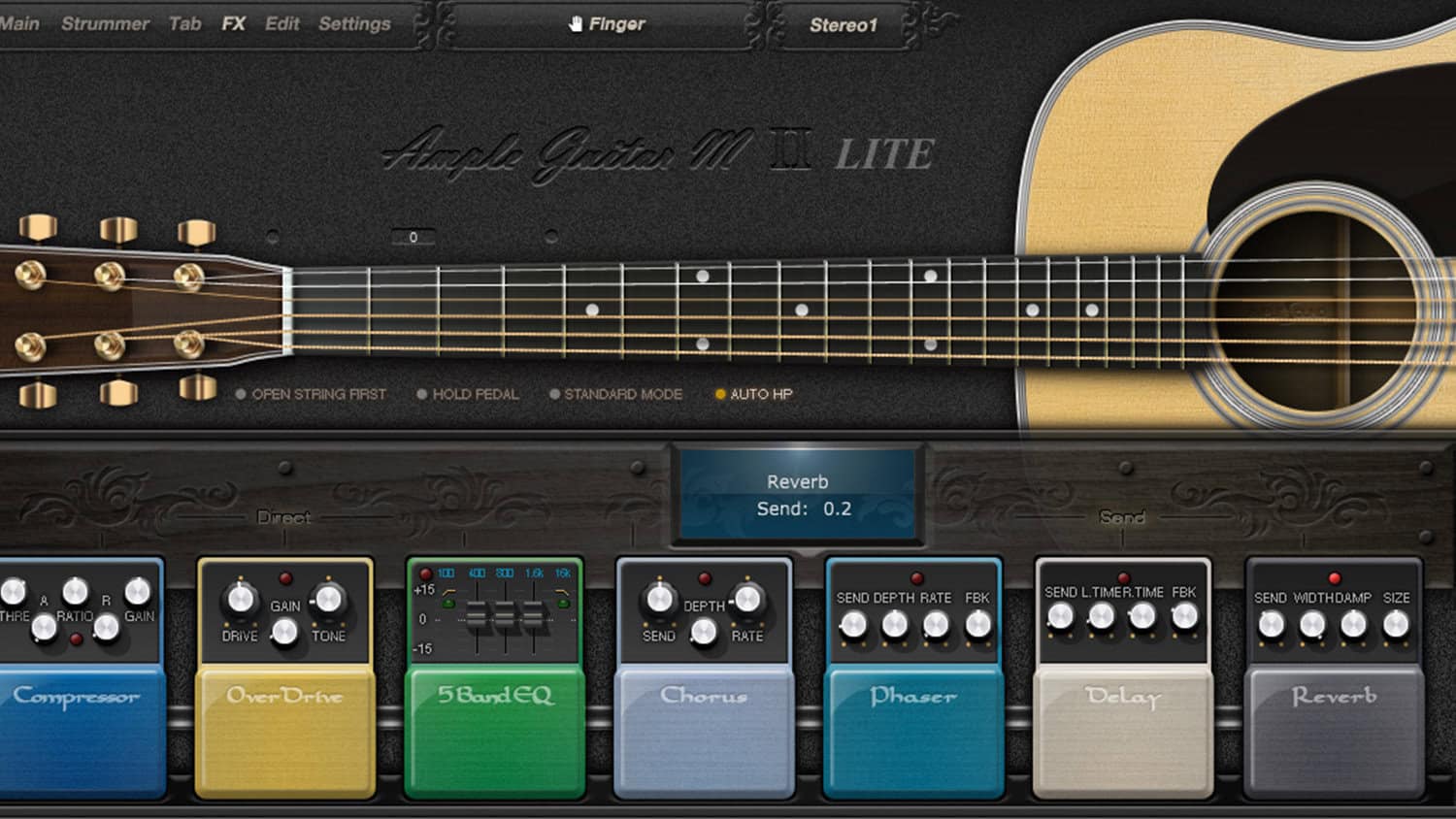 Stringed instruments are one of the most difficult to simulate, and they are generally one of the virtual instrument types that will never sound exactly like the real thing. But Ample Sound's freeware packs do a really good job of providing access to a host of guitar sounds. Each pack offers the same essential features – including mono or stereo modes, multiple types of articulations (hammer-ons, pull-offs, palm muting, and more). You can pick and choose which packs are relevant to your productions, and most of them come in at under 1GB so they won't eat up too much space. Through the Capo Logic system you can experiment with alternate tunings just like you would with the real thing.
But the strumming is where these plugins can really shine. Each chord has multiple strum notes, can be played 28 different ways, and rhythms can be customized. To add another touch of realism there are four Humanization settings. All chords and rhythms can be customized across two modes and audio can be bounced to MIDI.