His sound is just as identifiable as his look. There are few guitarists whose playing and persona have stood the test of time like Slash. From his heady heyday as the gunslinger of one of the most popular bands of all time, his 90s club-shaking days fronting Slash's Snakepit, Velvet Revolver, and to the modern Slash ft. Myles Kennedy and the Conspirators his playing is a timeless take on blues-based rock, and Slash's guitar rig is one of the most searched.

Using the tried-and-true rock n' roll combination of Les Pauls into Marshalls, he forged an extremely singing guitar sound. Straight from the heart to hit you in the gut, his style is often imitated but never replicated. It's impossible to cover every gear chapter of Slash's storied career here, so I'm going to focus on the bookends of it as his rig didn't really change that drastically in the interim. So let's go over some of Slash's guitar rig over the years in all its gear glory!
Guns n' Roses "Appetite for Destruction" Era
The golden era of Guns n' Roses features some insane guitar work. While co-guitarist Izzy Straddlin might have been the real "X factor" in the band, all ears really fall on Slash's perpetually face melting pentatonic shred. The gear the legendary guitarist used during this time has been hashed over for decades, so let's do a little exploring of our own.
Guitars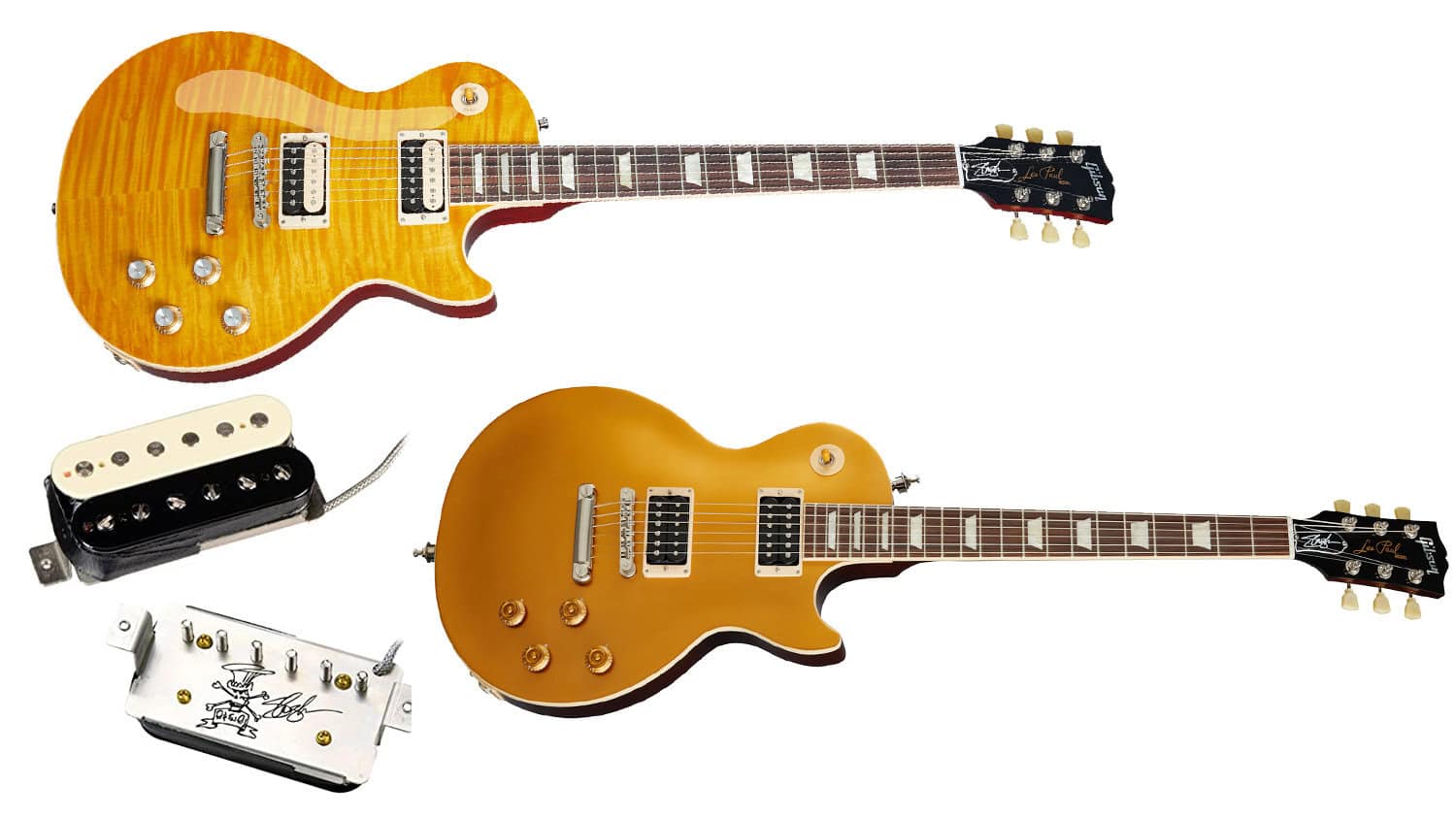 Perhaps the guitarist most associated with Les Pauls (other than Jimmy Page), the guitar Slash used to record this seminal record is nothing short of legend. It was a replica of a 1959 Gibson Les Paul Standard built by the late, great luthier Kris Derrig. It was outfitted with Seymour Duncan Alnico II Pro humbuckers.
During the sessions he also used a 1987 Goldtop and 1984 Standard for select songs. He's also been known to play a B.C. Rich Mockingbird for a few songs in live sets during this period. As most of his parts were written on this guitar during the time, it was their manager that showed up to the studio one day with the famous Gibson replica.
Gibson Slash Les Paul Standard: $2,999
Guitar Center | Sam Ash | Musician's Friend | Reverb
Gibson Les Paul Goldtop: $4,999
Guitar Center | Musician's Friend | Reverb
Seymour Duncan Slash Alnico II Pickups: $249
Amazon | Guitar Center | Sam Ash | Musician's Friend | Reverb
Amps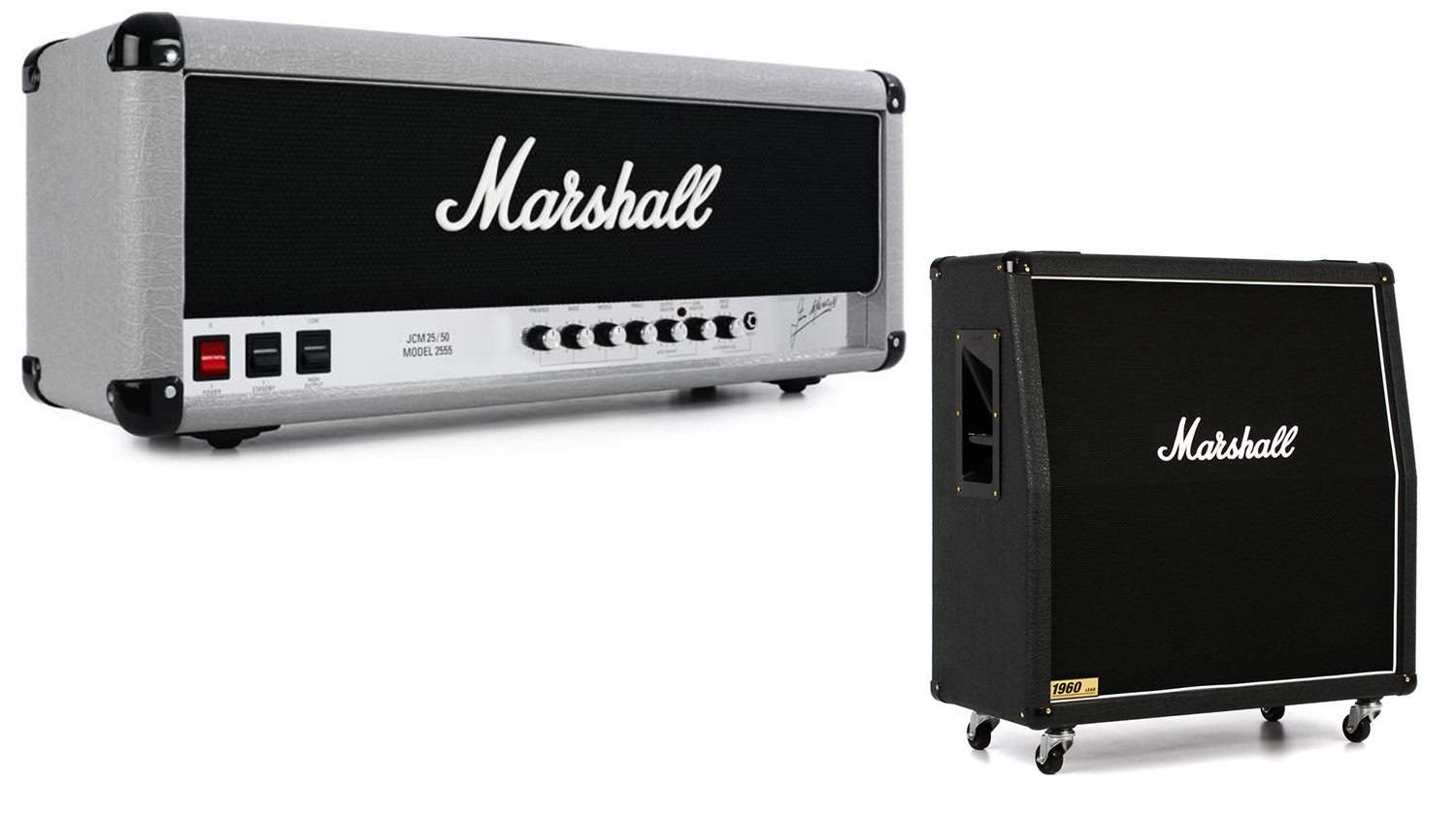 It's well known that Slash has been an avid player of Marshall amplifiers his entire career. He's used others in the studio (more on that below), but the Marshall amps are absolutely his go-to. There are some myths floating around about which model he actually used to record Appetite for Destruction. Some say it was a modded 100W Super Tremolo or Super Lead acquired from the S.I.R., a rental company in Los Angeles. But the Marshall Amps website indicates that he used JMP and JCM800 models.
During this era of his career is when he discovered the Marshall Silver Jubliee amps that had recently been released around the time of the recording and release of the album. He started using them live, and still does to this day, along with some other models. The cabs used were 1960 4x12s with Celestion Vintage 30 speakers.
Marshall Silver Jubilee: $1,049 – $2,299
Guitar Center | Musician's Friend | Reverb
Marshall 1960a 4×12 Cabinet: $1,549
Guitar Center | Sam Ash | Musician's Friend | Reverb
Effects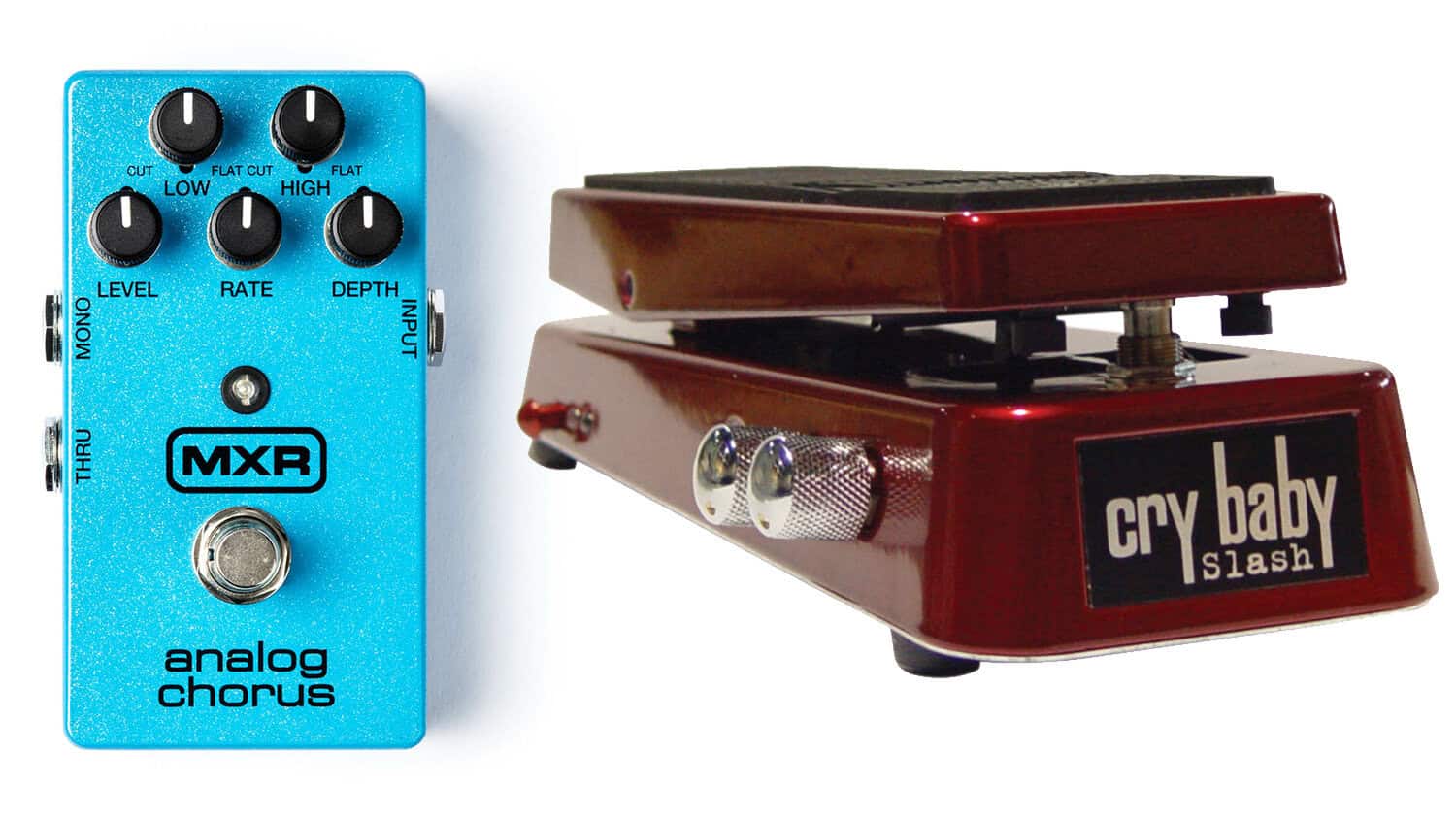 At this point Slash wasn't using much by the way of effects. His sound is heavily influenced by the Crybaby wah, and Dunlop even issued him his own signature model fairly recently. But it's noted he also used a chorus pedal in a few spots. Never really a rack guy (until recently), a Roland SRV-2000 digital reverb unit was used for some time-based flavor. Although it doesn't appear on too many of their songs, he also used a Heil talkbox – especially during his solo section of Guns n' Roses concerts.
MXR Analog Chorus: $99
Amazon | Guitar Center | Sam Ash | Musician's Friend | Reverb
Dunlop SW-95 Slash Signature Crybaby Wah: $189
Amazon | Guitar Center | Musician's Friend | Reverb
Myles Kennedy and the Conspirators
Stepping out once again on his own (sort of) Slash's career found a real resurgence with Myles Kennedy and the Conspirators. When it comes to Slash's guitar rig in this project, he went all out. He didn't really change a lot when it comes to guitars and amps, but he now uses an advanced rack, multiple pedals, and a switching system.
Guitars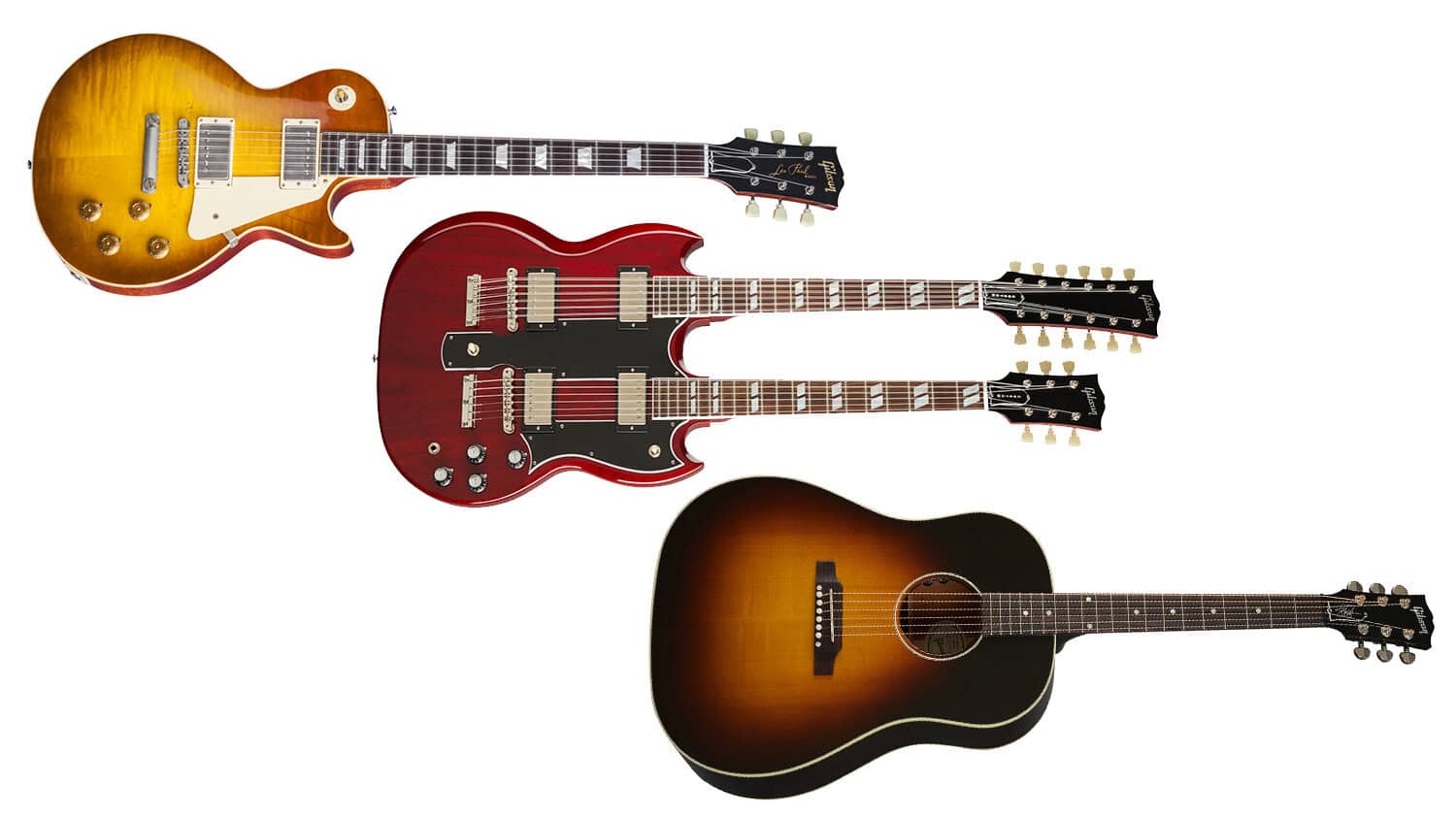 No surprise here – his guitar rack is full of Les Pauls. With this project his guitar rack includes a 1987 Standard, a '58 Replica, Gibson EDS-1275 double-neck, and B.C. Rich Mockingbird. For acoustics he now has his own signature from Gibson.
Gibson Les Paul '58 Replica: $5,799
Guitar Center | Musician's Friend | Reverb
Gibson EDS-1275: $7,999
Guitar Center | Musician's Friend | Reverb
Gibson Slash J-45 Signature Acoustic: $3,499
Guitar Center | Musician's Friend | Reverb
Amps
With Myles Kennedy and the Conspirators he's still using the Marshall Jubliees, and combines them with Marshall's JCM Slash signature heads. These are almost impossible to find, and Marshall might have only made them for Slash himself.
They include the same mods that the original from the S.I.R. rental company that he used to record Guns n' Roses first record. Playing some of the biggest stages in the world, he's using around seven amps total! That's a lot of juice. His cabinets haven't really changed across his career. He's still using the great wall of Marshall 1960s.
Effects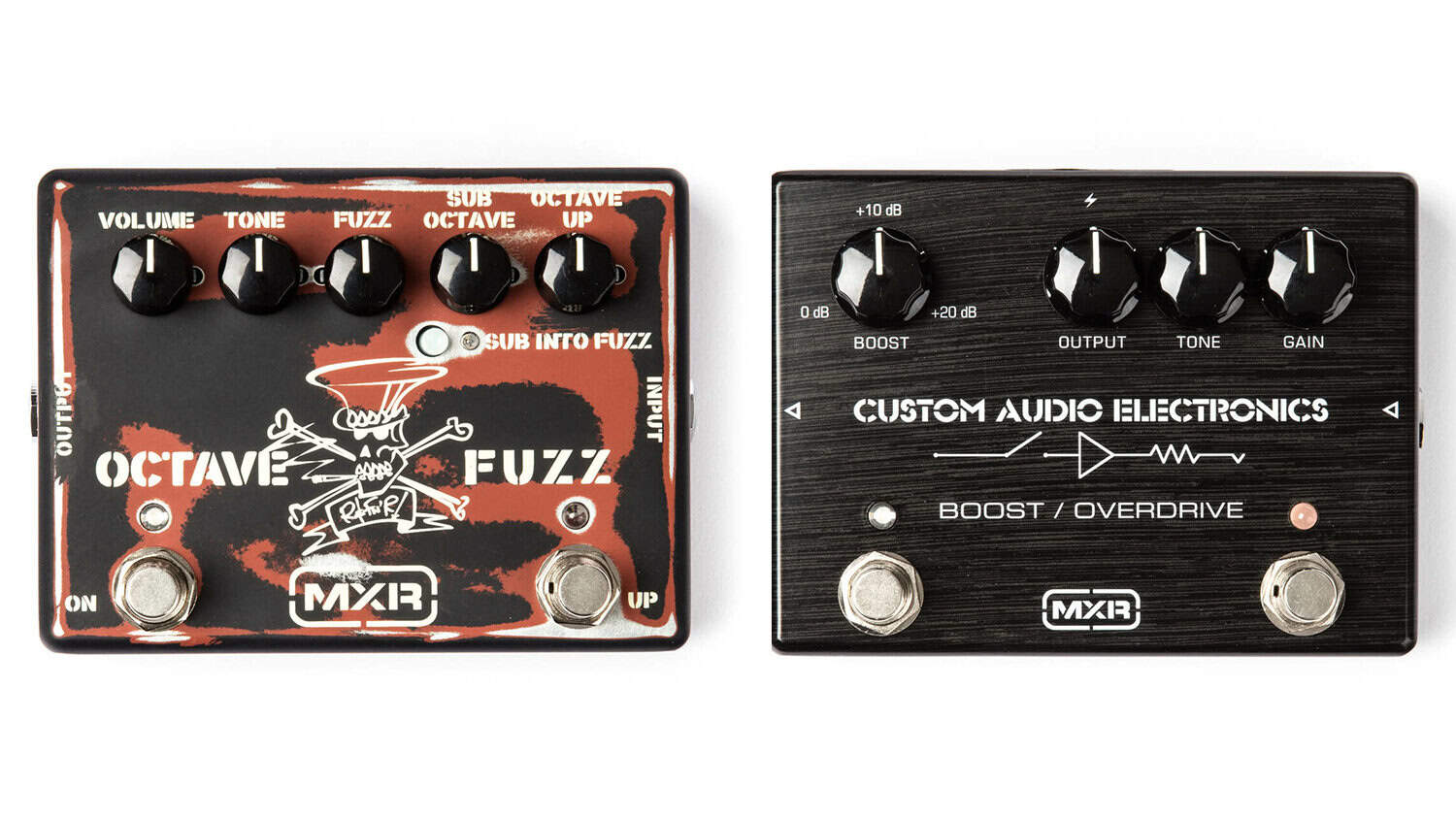 With his latest project he really expanded what he's using to augment his sound. This includes a combination of pedals and rack effects connected through a pretty advanced routing scheme. Some of his pedals include the MXR Slash Octave Fuzz, 10-band EQ, and Analog Chorus, BOSS NS-2 noise suppressor and DD-3 delay, and CAE Boost/Overdrive.
And some of what's in his rack includes a dbx 166 compressor, Line 6 Echo and Mod Pro units. On the floor he's just using his wahs (placed at multiple stage points), a BOSS volume pedal, and a Voodoo Labs Ground Control Pro.
MXR SF01 Slash Signature Octave Fuzz: $150
Amazon | Guitar Center | Musician's Friend | Reverb
MXR MC-402 Boost and Overdrive: $140
Amazon | Guitar Center | Musician's Friend | Reverb