Design -

8/10

Features -

8/10

Value -

9.5/10
Portable interfaces have been getting better over the years. We're entering a time when it is finally truly possible to take professional recording equipment on the go, with nothing but an interface and a smartphone. PreSonus' latest portable offering comes in the form of the new PreSonus AudioBox Go, which takes the word "portable" to a whole new level.
The interface isn't just small, either. It's super lightweight, comes with some great recording software, and Supports many of the basic features you would want in a recording interface. And, it's cheap — at $80.
But of course, there are sacrifices to make to hit this price point and size. Do you have to compromise for true portability?
PreSonus AudioBox Go design
The PreSonus AudioBox Go is tiny and lightweight. It measures in at 4.25 inches wide, 3.3 inches deep, and 1.73 inches tall. At half a pound in weight, it's easy to throw in a backpack and forget that it's there.
The device isn't necessarily the most well-built out there though. It's built entirely from plastic, and it doesn't seem like the strongest plastic, either. I never really felt like I would break it, and it's possible that PreSonus chose to go this route to make the device lighter — but a metal chassis still might have been nice.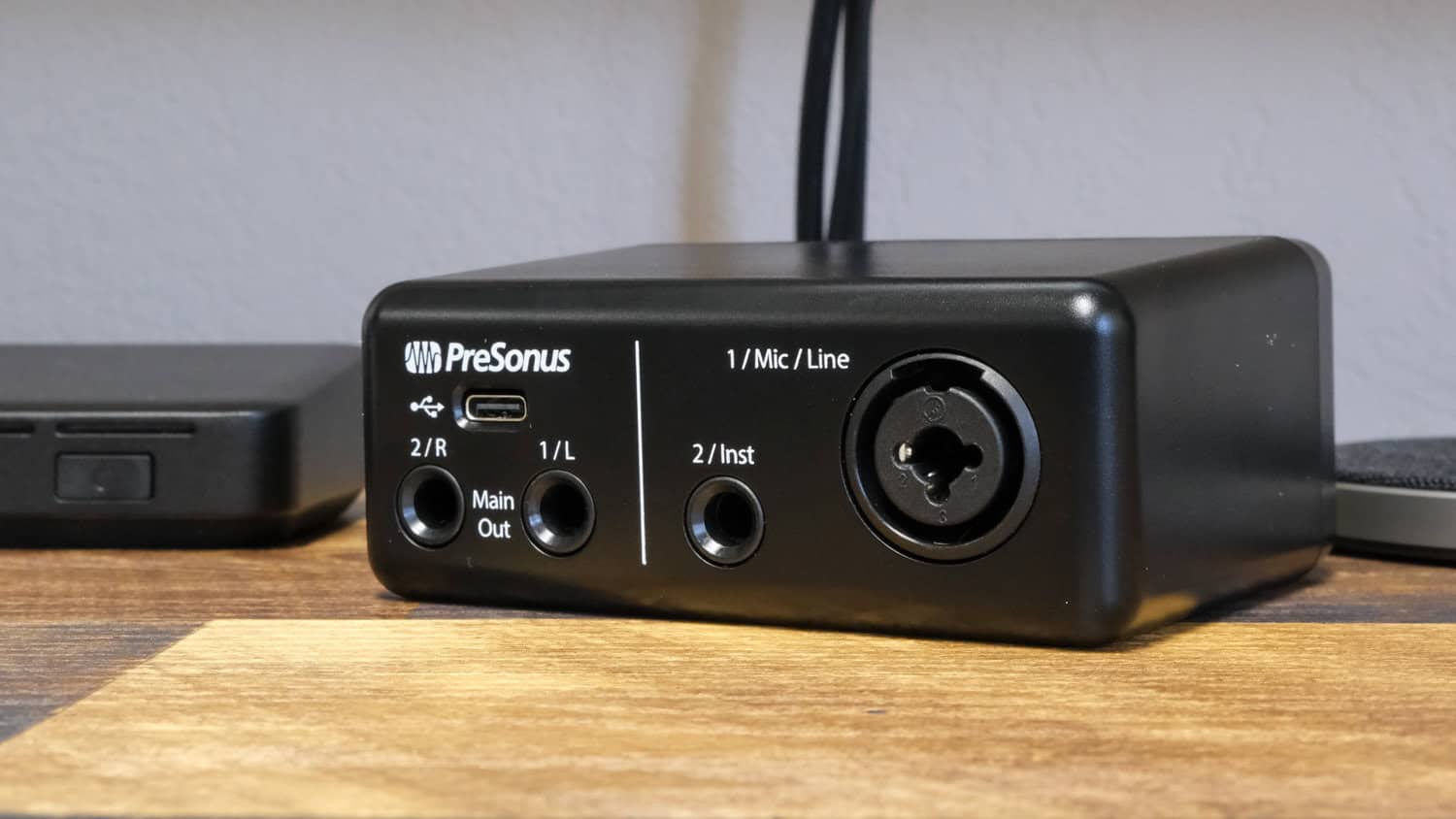 On the front is where you'll find all the controls. You'll get gain knobs for each of the inputs, along with a master volume knob, a headphone jack and volume knob, and a mix knob. There's also a phantom power switch. It's pretty much everything you would want on a device like this.
On the back, you'll find all the inputs and outputs. There's an XLR and 1/4-inch combo port, along with an instrument input, and stereo main output ports. And, there's a USB-C port to connect the device to your computer.
In the box, apart from the device itself, you'll get a USB cable. It would have been nice to get a USB-C to USB-C cable instead of a USB-C to USB-A cable, considering the fact that most computer manufacturers are phasing out the USB-A port, and most tablets use USB-C. It also would have been nice to get a little carry bag or case, considering the portable nature of this interface. But those are both things that you can buy separately if you want them.
PreSonus AudioBox Go features
The AudioBox Go is relatively small, but it still offers all the features you would expect from a modern audio interface.
The interface is capable of recording 24-bit audio at up to 96kHz, which means it should be more than good enough for the on-the-go musician. The interface offers one PreSonus XMAX-L preamp, and it's about as clean as you get on any other Presonus interface. That's a good thing — it means you can get professional-quality recording out-of-the-box.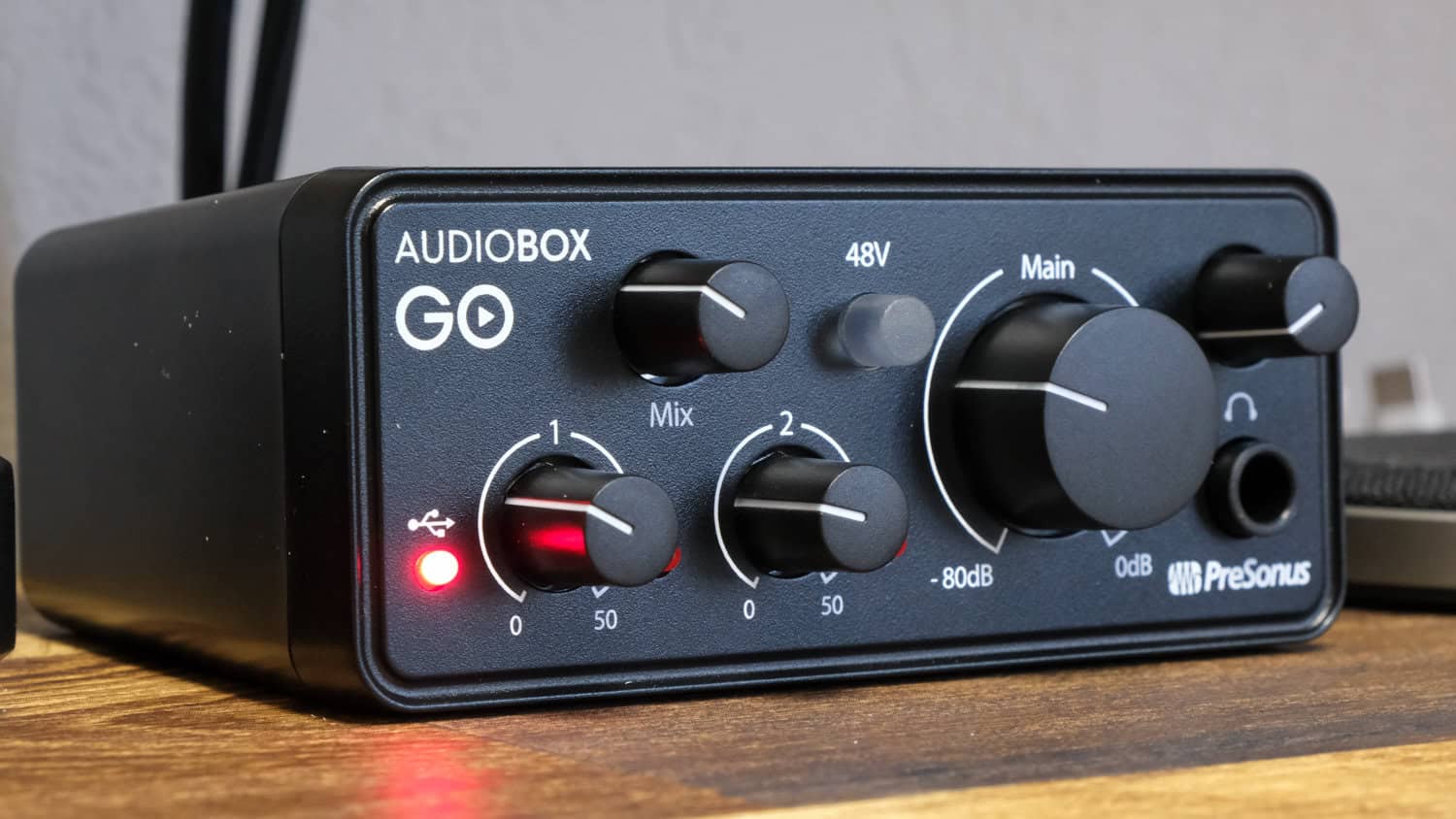 Each input has 50dB of gain, and it's enough for most situations, though some of the more demanding dynamic microphones could probably use a little more room to breathe. Keep that in mind if you're using microphones like the Shure SM7B.
Along with the mic preamp, you'll also get an instrument input, allowing you to record playing and singing at the same time — or a mic'd guitar and its direct output. Sure, musicians with more demanding workflows will want something at least slightly larger, but even the limited inputs on offer here can make for some versatility.
One of the best things about the interface is that it comes with PreSonus Studio One Prime. Studio One Prime is the entry-level version of the DAW, but it's still more than capable of things like basic recording and editing. And, if you get used to the workflow, we definitely recommend upgrading to a higher-end version of Studio One, or going for PreSonus' subscription service, PreSonus Sphere. Sphere will get you upgrades to new versions, tons of extra plugins and instruments, and more. It's definitely worth it for those who use Studio One as their main DAW.
Conclusions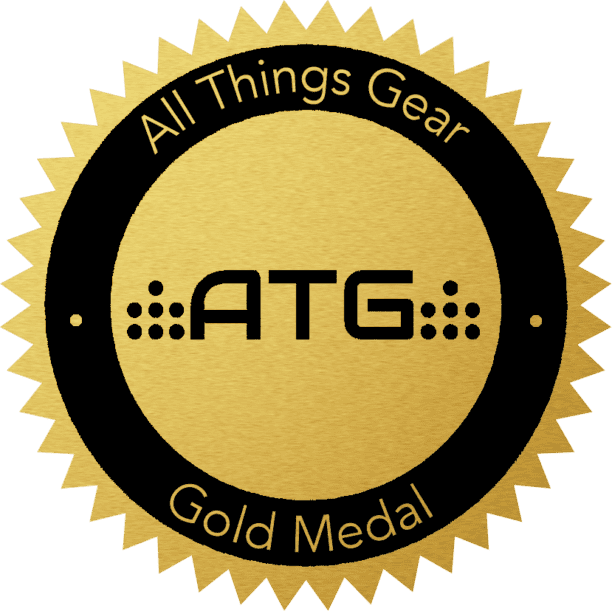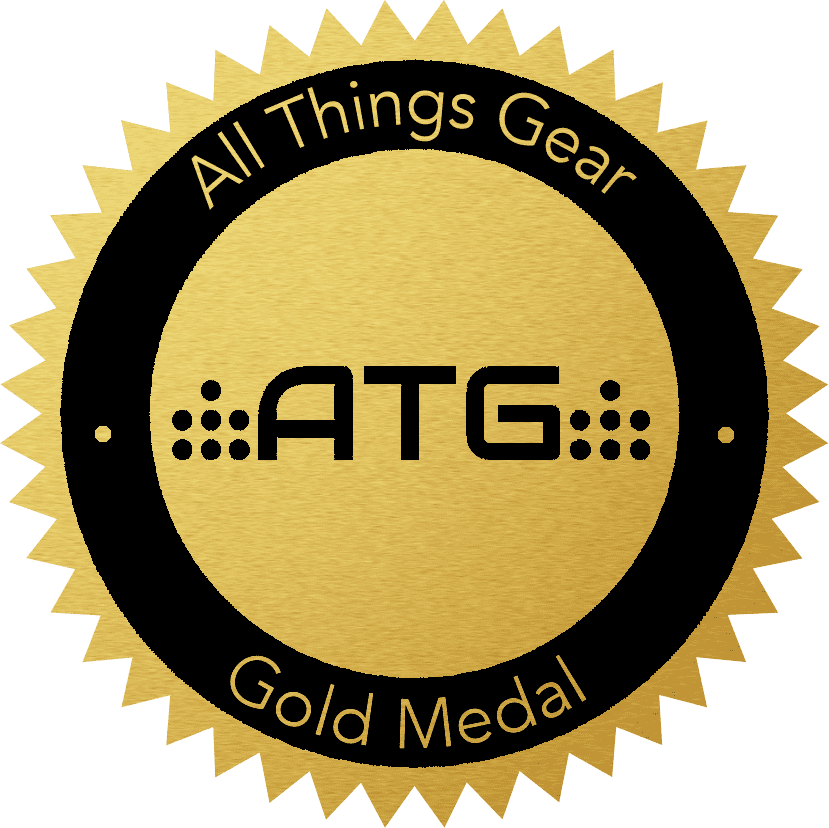 The PreSonus AudioBox Go is an excellent option for those who want a small-format interface they can take on the go. It's so lightweight and small that you won't even notice that it's in your backpack, and while some will need an extra mic preamp or two, for the musician who wants to record no matter where they are, it's absolutely worth considering. If you do need an extra mic preamp or two, it's worth looking at something else in the AudioBox lineup.