Just in time for the holiday season, sE electronics is back with a big new product. The sE DynaCaster is an ultra-portable and versatile high-performance dynamic microphone, suited for streamers, podcasters, and studio use. Over the past year or two, we've already seen microphones aimed towards streamers and podcasters rolling out to fit the rising demand from consumers. This time, sE is putting its name into the ring with its own version. Here, we'll break down the sE DynaCaster microphone and all it's capabilities.
sE DynaCaster Microphone
The all new DynaCaster comes with plenty of great features to enjoy, especially for its target audience of content creators. For starters, it is a front-address microphone, meaning it won't take up too much space, if the user is regularly on camera. It comes with its own "clip" permanently installed, for ultra easy attachment to a boom stand or desktop arm. The DynaCaster uses an XLR output, with no USB capability, so users will still need to use it in tandem with an audio interface to hook it up to a computer. With that said, we'd argue its closest comparison would be to Shure's SM7. The attached "clip" allows the mic around 110° of swivel, another super handy feature.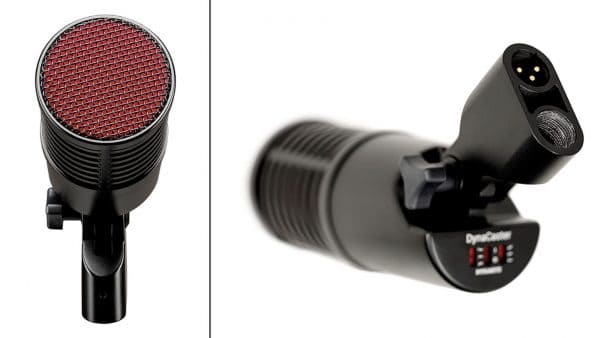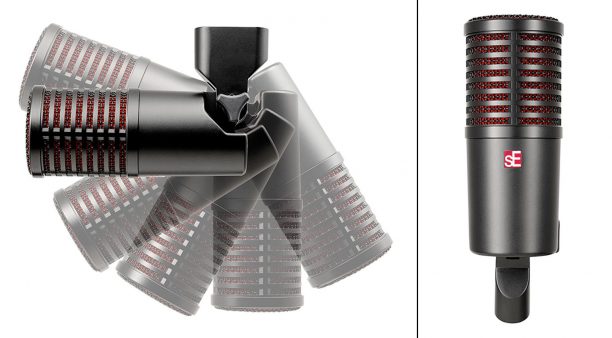 Additionally, the DynaCaster comes loaded with an extra +30dB of gain onboard, which may eliminate the need for some extra boost from a preamp. On the back, the microphone features an on/off switch and two switches allowing low-frequency boosts/cuts, and high boosts. Of course, in the world of COVID-19, health concerns around regular microphone use have become much more normalized in studios. Therefore, sE added an extra easy disassembly system in the DynaCaster for things like sanitization.
The sE DynaCaster is available now at $289, which barely undercuts its highest competitor, the SM7. Currently, it is available exclusively at Sweetwater, but may be hitting other dealers in the near future. To learn more about sE's DynaCaster, or its other line of great products, check out its website.