Design -

8/10

In Use -

8/10

Value -

9.5/10
Nektar has a mission. That mission? To have a MIDI controller for everyone, in every situation, at all times. The company has become known for its mid-range controllers, like the Nektar Panorama P6, but now it's dipping its toes into the budget market — thanks to new releases like the Nektar SE49, and perhaps more importantly, the Nektar SE25.
Of course, just because a device is cheap, that doesn't mean that it's always worth buying. After all, there are plenty of inexpensive devices that sacrifice quality and important features to reach that low price point. To find out whether or not the Nektar SE25 MIDI controller suffers from those issues, or steers clear and offers a product truly worth buying, we've been testing the Nektar SE25 for a while now.
Design
We knew the Nektar SE25 would be small before we took it out of the box, but we were a little surprised by just how small it is. The SE25 measures in at a miniature 13.2 x 3.9 x 0.8 inches (33.5 x 10 x 2.1 cm) — which is more than small enough to fit in a backpack or other bag. Further, it weighs in at 0.9 pounds (0.4kgs), so you need not worry about its weight.
On the back, you'll find a MicroUSB port, and that's about it. We would have preferred Nektar adopt the newer USB-C standard here, but for a device in this price range it's hard to be truly upset about the connector type.
The top of the device, of course, is where the action happens. The Nektar SE25, as the name suggests, offers 25 keys, but that's not all you'll get — you'll also find octave controls, a button to activate sustain, and more. It's really a pretty smart system. The space that Nektar has to work with may be limited, but that doesn't necessarily mean that the SE25 doesn't have functionality. You can even assign secondary commands to the buttons, including pitch bend, volume controls, octave controls, and more. The whole system is a little tricky to get used to at first, but after spending some time with it, you'll get used to it.
The build of the Nektar SE25 is pretty nice, but we found that the feet on our unit weren't totally aligned — so any time we pressed a key, the keyboard moved a little like a chair with one shorter leg. It wasn't a huge issue — after all, it only moved a little — but enough to be noticeable, and enough to be frustrating for those that care about such issues.
Still, in general, we quite liked the design of the Nektar SE25, especially considering its size and the fact that it's easy to throw into a backpack or bag for quick travel.
Features and in use
Once you get the Nektar SE25 out of its box and onto your desk, you'll be able to unlock its true potential. The Nektar SE25 not only works as a standard controller, but it also makes use of Nektar's DAW integration, which allows for you to control certain aspects of your DAW straight from the controller. Well, it can control certain aspects of your DAW if you don't use Pro Tools. Of course, this has more to do with how Pro Tools is set up rather than Nektar, but it's still something to keep in mind if you're a Pro Tools user.
If not, however, you'll definitely appreciate Nektar DAW control. With it, you can do things like control track selection and volume, and control your DAW's transport. It will take some getting used to if you want to truly integrate DAW control into your workflow, and ultimately we found ourselves reaching for the mouse more often than not, but we liked the DAW control options nonetheless.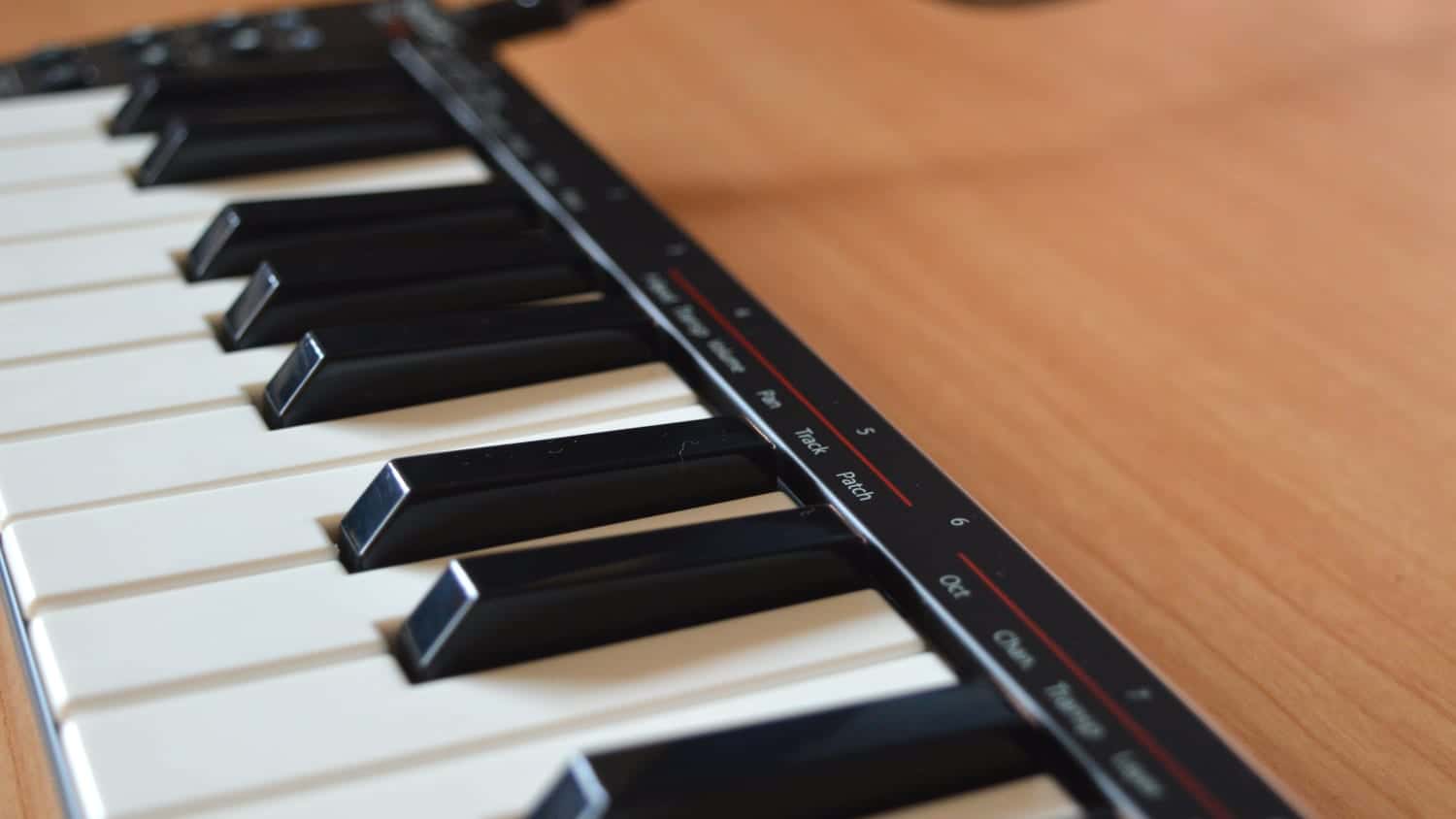 As mentioned, the Nektar SE25 has different levels of functions, and thankfully you don't have to set those functions up each time. Once you set up a second level of controls, you can save those controls as a preset, after which you can quickly recall the settings when you need to. That said, if you plan on using multiple of these controls at a time, you will need to grapple with programming different settings at a time. That said, in a recording session it's easy to switch between different settings to record things like modulation and sustain, and we appreciated the ability to do so.
The overall feel of the Nektar SE25 is fine, but nothing special — though you wouldn't expect anything special from a controller this small, and in this price range. keys feel a little springy, but they're more than good enough for most use, which is handy.
Generally speaking, the Nektar SE25 punches way above its price range when it comes to features — and while the feeling does leave a little to be desired, the fact is that the controller is well worth buying because of its feature set.
Conclusions
The Nektar SE25, as mentioned, punches above its price range. The device is small and compact, making it easy to carry around, plus it's absolutely packed with features — which helps ensure that it can come in handy on the go. If you're a musician on the go and want something that you can lay down some ideas with, then the Nektar SE25 is absolutely worth considering. Plus, at this price, it can't hurt to have one laying around regardless of whether or not you think you'll use it regularly.
You can get the Nektar SE25 controller for yourself using the links below.