Paul Reed Smith, or PRS has just dropped three brand new models of S2 McCarty 594 guitars that are now available for pre-order now. These include the "Standard" S2 McCarty 594, the "Singlecut," and the "Thinline." All three models include mahogany, 22-fret necks, rosewood fretboards, and multiple color finishes to choose from. When it comes to sound, this family of guitars utilizes 58/15 "S" style humbucker pickups to perfectly blend together the drive of humbucker pickups with the bite of single-coils.
PRS S2 McCarty 594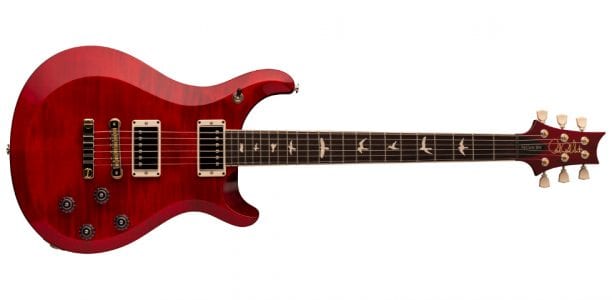 The first of three releases is essentially the standard build of the guitar. Named after Ted McCarty, a former Gibson executive who went on to be a collaborator and mentor to Paul Reed Smith, this guitar serves as the perfect homage. The one pictured has a beautiful red and black-stained color finish, and the cut just at the 21st fret allows for easy access to hit all those super high notes without having to fight for them.
PRS S2 McCarty 594 Singlecut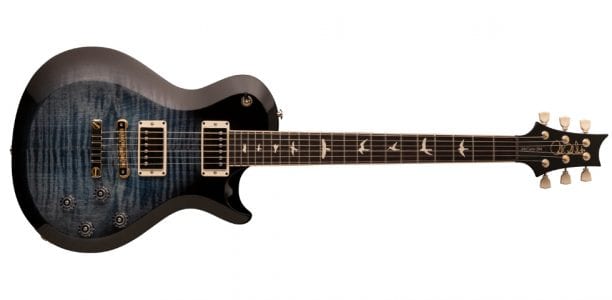 Secondly, we have the singlecut-style of the new McCarty lineup from PRS Guitars. This style delivers us more of a Les-Paul style body shape, without any sacrifice of tone or portability. The paint finish on this one gives us a nice deep rich blue, with a navy leopard-stripe pattern running vertically across the body. It looks super cool, and we can't wait to see how it plays.
PRS S2 McCarty 594 Thinline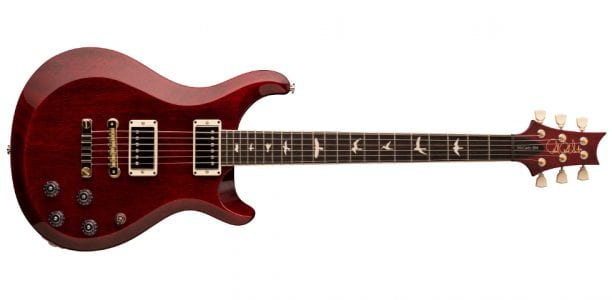 Finally, the third and final installment in the PRS McCarty 594 series brings its "Thinline" edition. While the other two guitars in the lineup are maple-topped with a Pattern Vintage neck shape, the Thinline model brings something different. This guitar delivers the only all-mahogany body guitar in the family, with a Pattern Thin neck for quicker action and versatility. Additionally, the red-wine paint finish in the body and headstock of this pictured model gives it a super nice visual appeal.