As everyone is getting geared up to either attend, or soak in news from NAMM 2020, Gibson has cooked up some news of its own. The company took advantage of the days ahead of music's biggest event of the year to announce new collaborative guitar lines with Slash and Tony Iommi. Here, we'll break down each new model from both guitarists to give you a taste of what to expect.
Slash Collection Les Paul Standard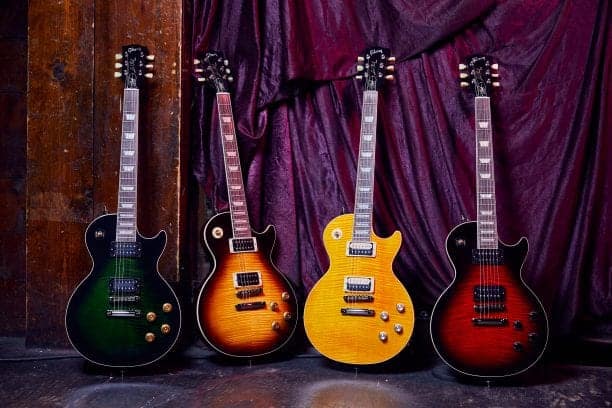 The first new guitars come out of a partnership between Gibson and Slash, the bread and butter of what made Guns 'n' Roses' tone so great. The Slash Collection Les Paul Standard brings a new sound, and unique visuals to his previous efforts with Gibson. Each guitar has a AAA-grade maple top, with mahogany bodies. Additionally, the necks are C-shape, and they include built-in Gibson SlashBucker pickups, to his personal specifications. The guitar will be available in four distinct finishes, Anaconda Burst, November Burst, Appetite Burst, and Vermillion Burst (in order of the above photo), and new to this line of signature Les Pauls, will include Slash's "Scully" signature at the back of each headstock.
Slash J-45 Influential Acoustic Guitars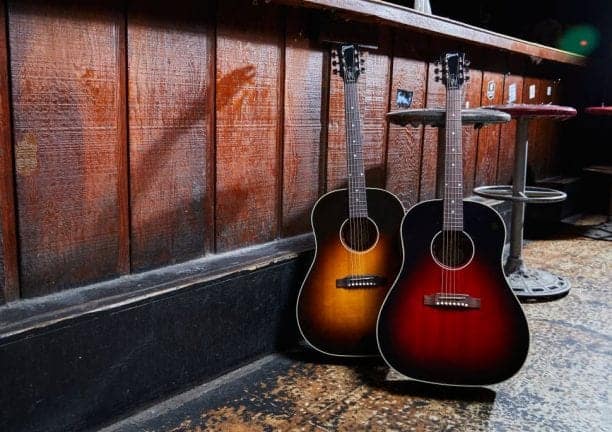 As another first in Slash and Gibson's history of collabs, the pair are also releasing a new duo of J-45 signature acoustic models. Each will also be built with C-shape necks, like the electrics. In addition, they will feature a fatter, more modernized 16″ fingerboard radius as well as an LR Baggs VTC pickup for a clean, natural sounding acoustic sound when plugged in. The "Scully" signature will also make an appearance on the acoustic guitars' headstocks, with another signature on the truss rod cover. The J-45's from Slash and Gibson will be available in November Burst, and Vermillion Burst as well.
Tony Iommi "Monkey" Signature SG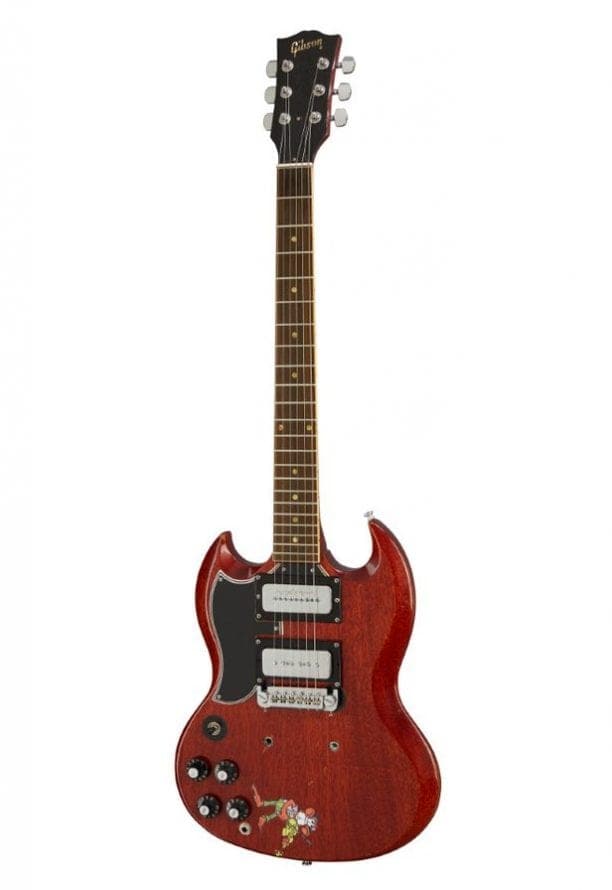 Finally, comes the new signature "Monkey" SG, which comes from Gibson and Tony Iommi. The design was made to duplicate Iommi's iconic 1964 SG special which was heavily modified, and used throughout Black Sabbath's recording and touring years throughout 1970. This guitar comes as a much more limited, and special release. The team at Gibson has effectively reproduced the exact specifications of this design into 25 right handed, and 25 left handed replicas — each to be signed by Iommi himself. Each will also include an exclusive replica of his signature silver cross necklace, another replica of Tony's leather tour guitar strap, and completed with one 1960s case, and an extra coffin case to carry it around in.