If you're looking to get started in the world of playing drums, perhaps the first thing you need to do is buy an actual drum kit. After all, how do you expect to get any better without something to practice on? There are plenty of drum kits for beginners out there, but unfortunately they're not all created equal. That, however, is why we've put together this guide.
There are a few things to consider when buying a drum kit. For starters, you'll want to think about the type of kit you want. If you have a practice space or a home to put the drums in, a standard acoustic drum kit will likely do the trick — and is probably the preferred type of drum kit to buy. If, however, you live in an apartment or don't want to disturb the neighbors, then perhaps an electric drum kit is the better way to go. You'll also want to think about the size of drum kit that you want to buy. For most beginners, a 4 or 5-piece kit should do the job just fine — though some may want something a little bigger.
Make no mistake though — while these kits are excellent drum kits for beginners, they're also perfectly good options for intermediate or even advanced drummers who don't necessarily want to break the bank.
No matter what kind of drum kit you're looking for, here are some of the best drum kits for beginners.
Best drum kit for beginners: Pearl Export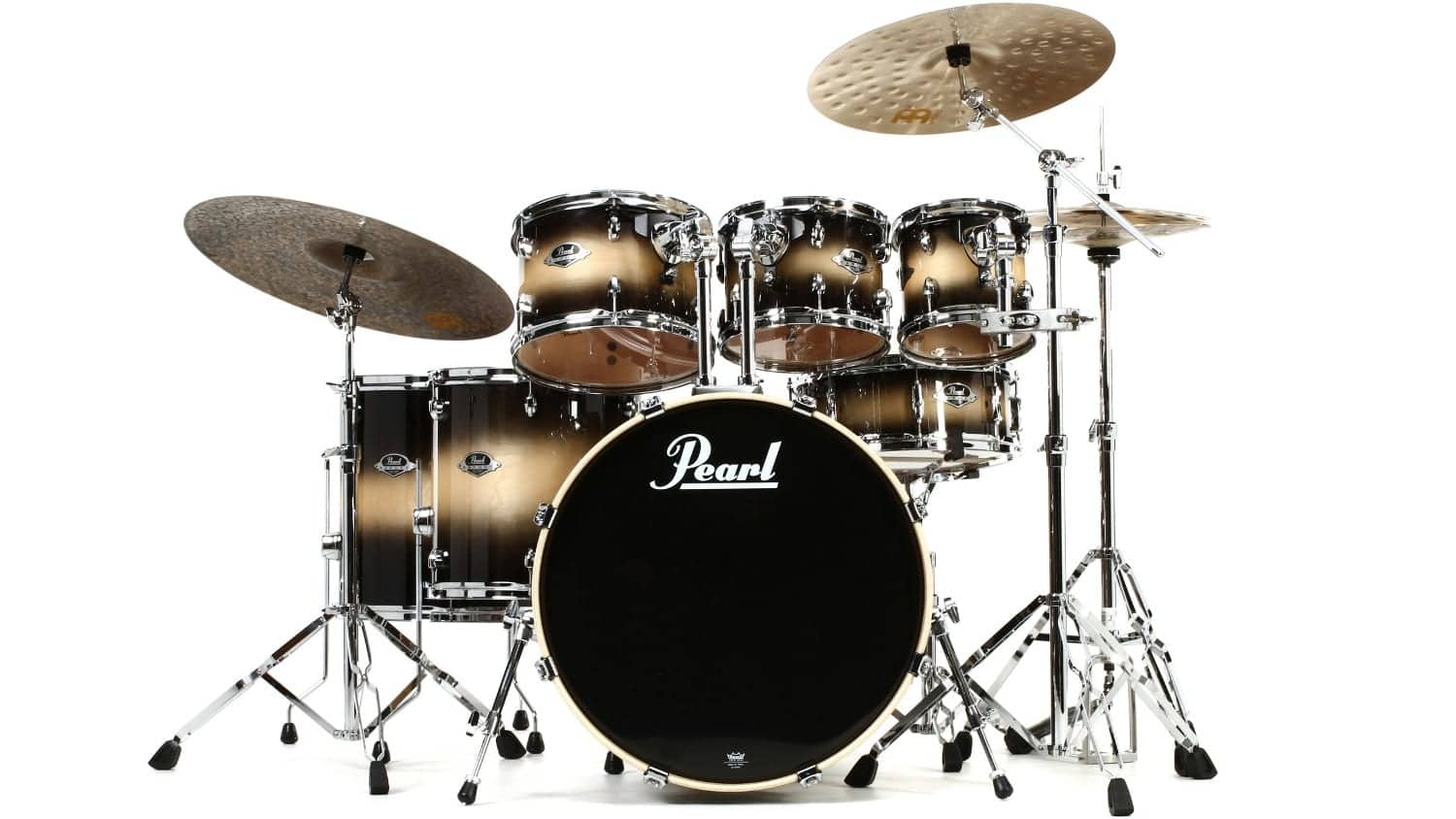 Whenever you talk about drum kits for beginners, there's one name that pops up time after time — the Pearl Export. The Pearl Export series of drums dates back decades, but since its original it has seen a number of refreshes, and even disappeared for a few years before being relaunched. Currently, there are two versions of the Pearl Export — the Pearl Export EXX, and the Pearl Export EXL. The EXL is a slightly more expensive version of the drum kit, but both offer similar value for money, and both have the same shell construction.
Speaking of shell construction, the current iteration of the Pearl Export uses a blend of Poplar and Asian Mahogany (read more about drum shell materials here), and while generally speaking Poplar is a cheap wood, there's something about the Export that really makes it sing. The drums also come with excellent hardware like the Pearl P-930 kick pedal and BC-830 cymbal stands, which are known to be sturdy and high quality.
If you're looking for the best drum kit for beginners and don't want to dive into too much research, then the Pearl Export is simply the way to go. It starts at $650 and ranges up.
Buy the Pearl Export EXX here | Buy the Pearl Export EXL here
Best electronic drum kit for beginners: Roland TD-1KPX2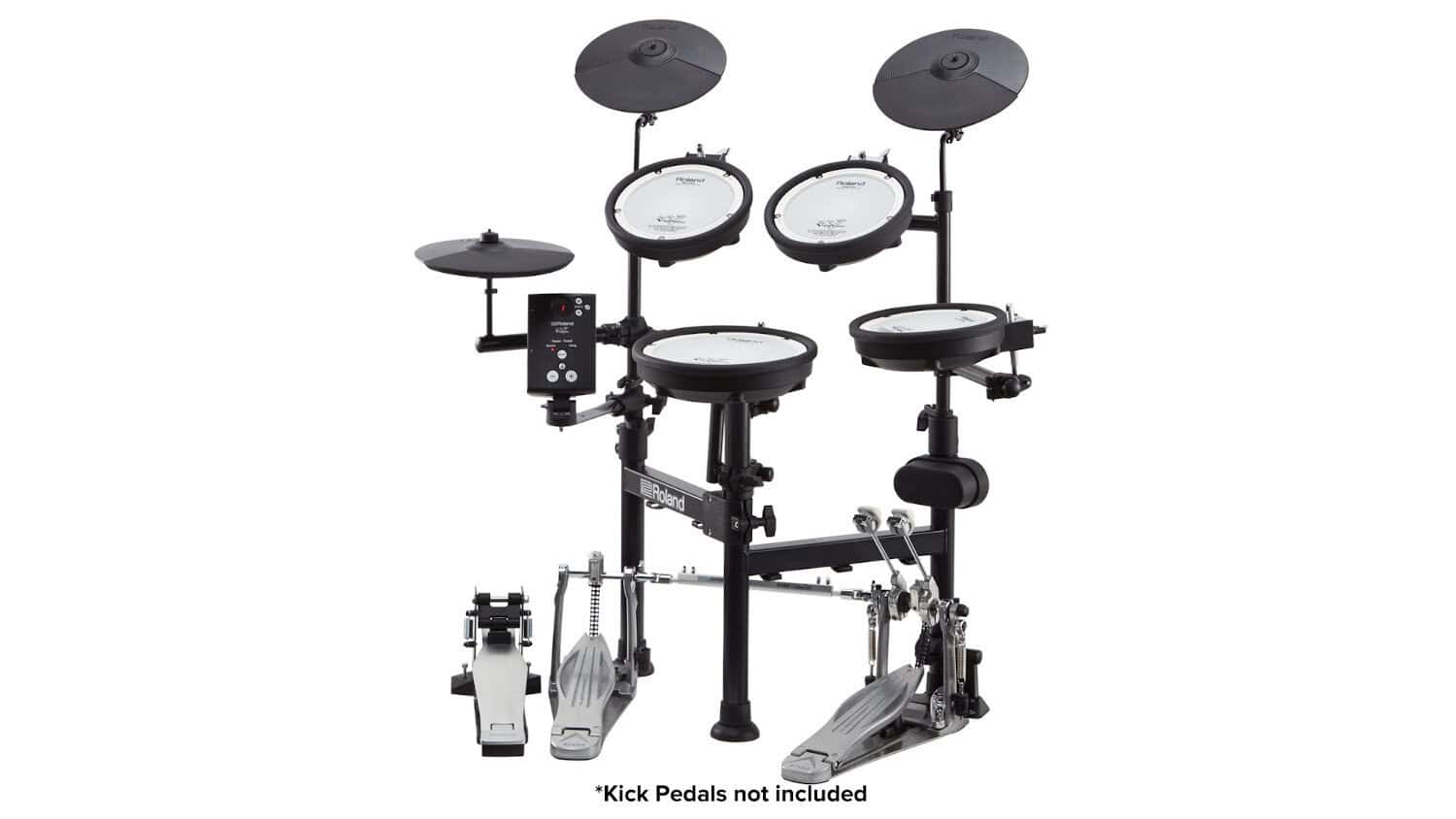 If you live in an apartment or condo, then perhaps your situation is better suited to an electronic drum kit. Now, electronic drum kits don't feel the same as an acoustic kit, so keep that in mind you're buying the kit. They have, however, been getting better, to the point where a lot of the feel can translate pretty easily. If an electronic kit is best for you, then we recommend the the Roland TD-1KPX2.
Roland has been ahead of the game in electronic drums for some time now, and it has built a range of excellent-quality electronic kits. The TD-1KPX2 has a number of features aimed at feeling realistic, like the mesh snare drum head. There are some things that won't feel as realistic, like the hi-hat pedal and rubber tom heads, but you can always replace those down the line.
Best drum shell pack for beginners: Yamaha Stage Custom Birch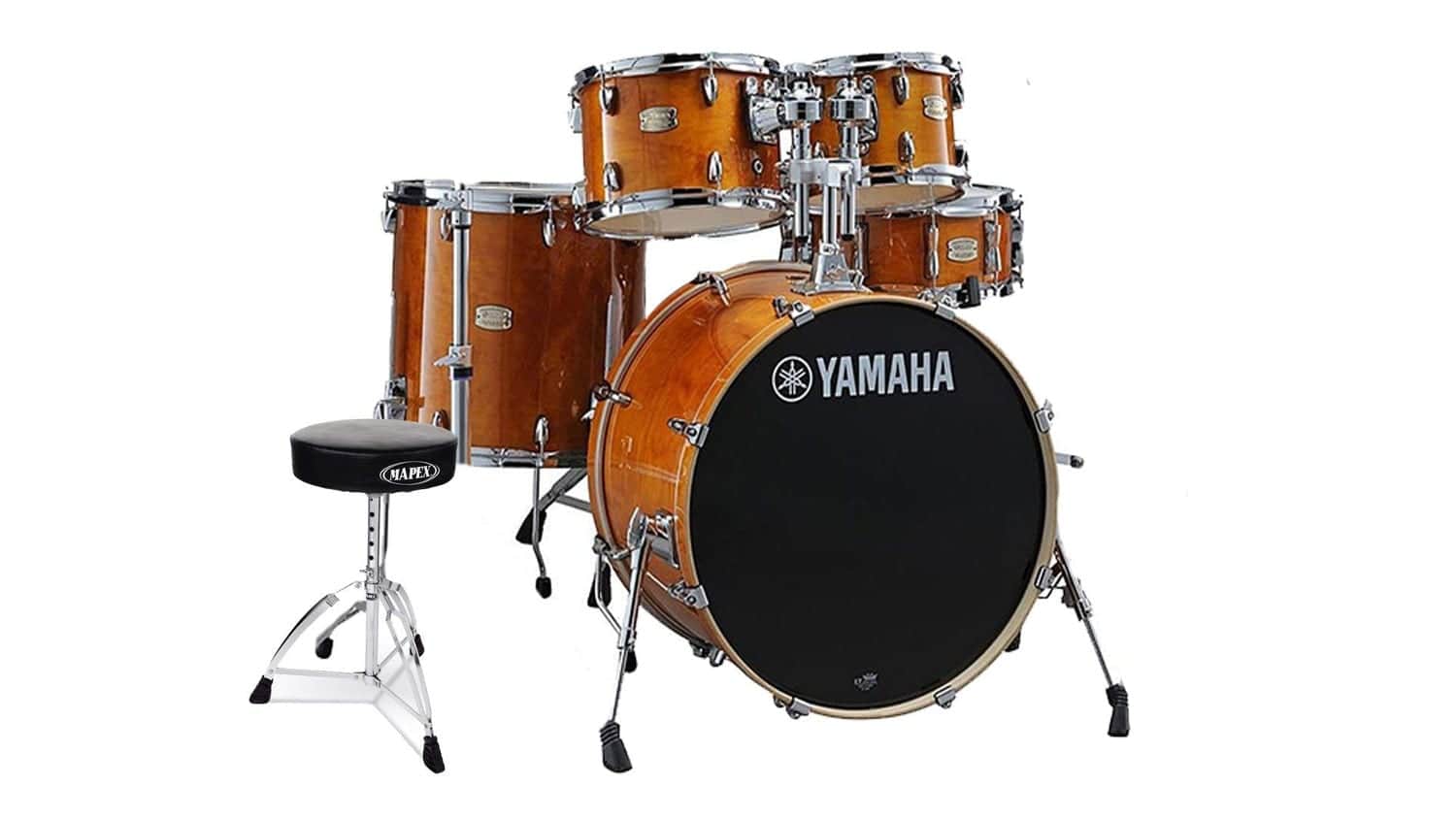 Drum shell packs may not be the best choice for beginners, as they come with literally only the drum shells — meaning you'll have to buy the hardware, cymbals, and everything else, separately. The trade-off? You can get everything that you want, instead of having to compromise on sub-par cymbals and hardware. Safe to say, if you have a pretty good idea of the hardware and cymbals you want, a shell pack is probably the way to go — and we recommend the Yamaha Stage Custom Birch shell pack.
Yamaha has built a very solid name for itself in the drum world over the past few decades, and the Yamaha Stage Custom Birch shell pack proves why. The pack comes with five drums — including two toms, a floor tom, a kick drum, and a snare drum — which is perfect for beginners who are still figuring out their ideal setup. Yamaha's lineup of birch drums sounds pretty great too — they boast a bright tone with plenty of clarity.
Buy the Yamaha Stage Custom Birch shell pack here
Best maple drum kit for beginners: Gretsch Catalina Maple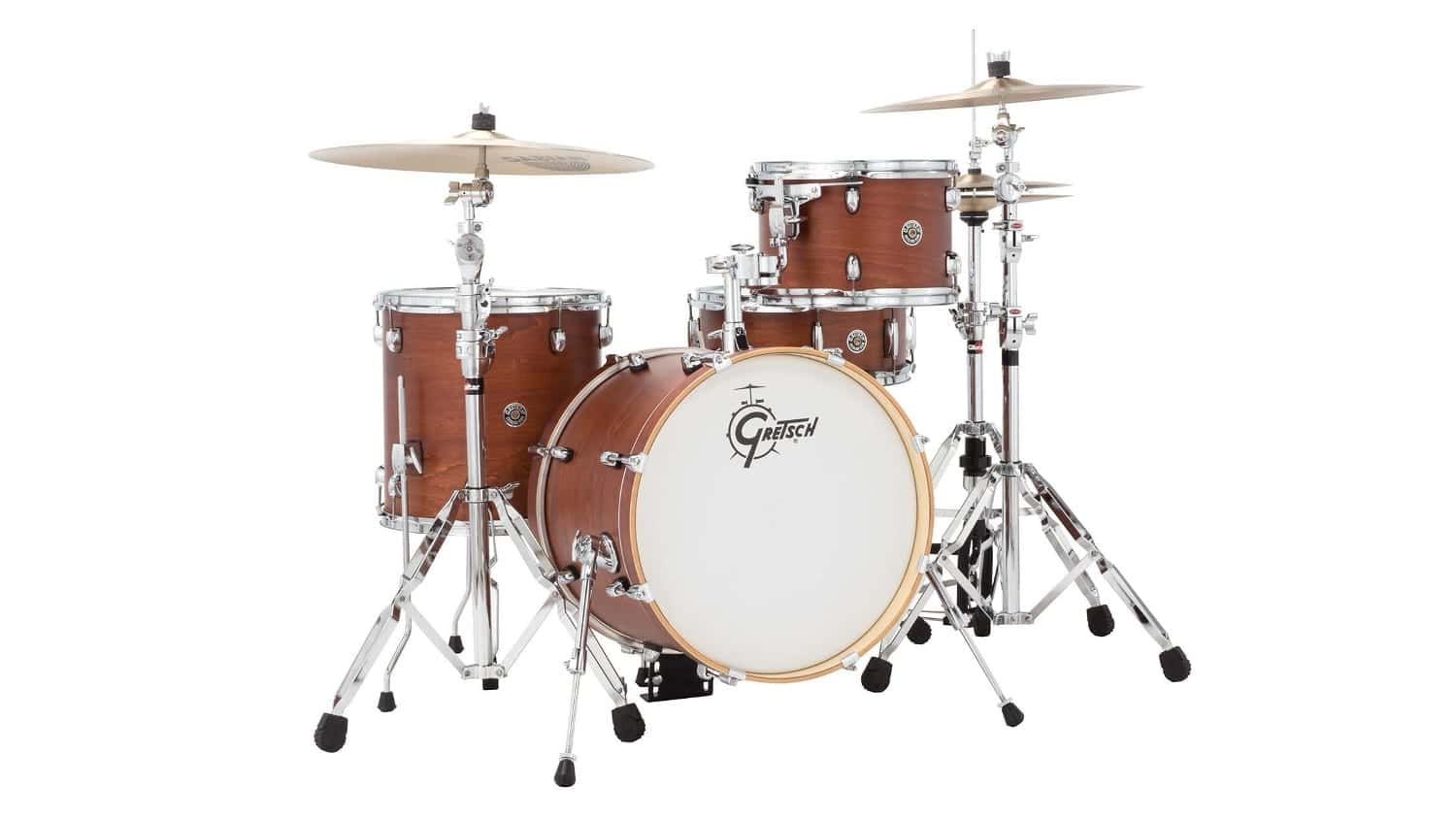 Gretsch is another company that has established itself over the years as one of the most important instrument makers in history. It makes excellent guitars, to be sure, but its drums are also pretty amazing — like the Gretsch Catalina Maple kit. The entry level Catalina Maple kit is a 5-piece drum kit that comes with a 20-inch kick drum.
The drums are built with 7-play maple, essentially meaning that they should offer a nice, warm tone — which is probably what you're looking for, especially in your toms. They're beautiful drums too — finishes are nice and classy, and as such the drums look great. Keep in mind that while the pictures may suggest otherwise, the Gretsch Catalina Maple is a shell kit, and as such you'll need to buy hardware and cymbals separately.
Buy the Gretsch Catalina Maple here
Best drum kit for beginners with money to spare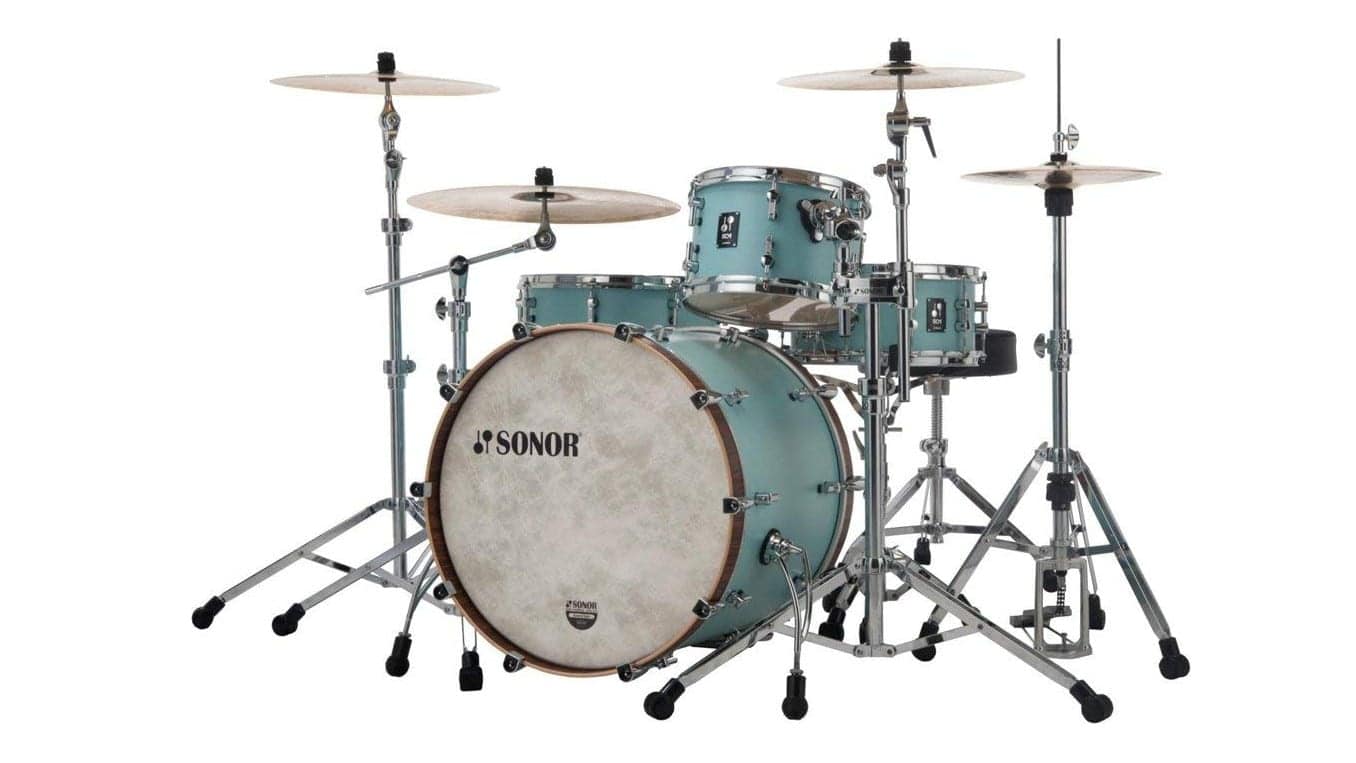 Maybe you're a beginner but you have plenty of cash to spend on a great drum kit. If that's the case, then the Sonor SQ1 drum set is the way to go. Sonor has spent decades refining and developing the best drum sound possible, and the Sonor SQ1 is the culmination of that development. The kit is a shell pack, and comes with three amazingly-tuned drums — a kick, tom, and floor tom. In other words, you'll still have to buy hardware, cymbals, and a snare drum — though if you're buying this kit, you probably have the cash to spare.