Mere days in the lead-up to an historic virtual NAMM 2021 show, PRS Guitars took to the internet as well to showcase all of its plans for 2021. The kick-off event was live-streamed to the company's YouTube Channel Friday, and featured conversations with Paul Reed Smith and a variety of guests. Speaking a lot about guitar technique, luthiery, and several live performances sprinkled between them. But within the 3 hours the stream took place, PRS introduced its full line-up of planned products for 2021. Including ten new guitar models, three amplifiers, and some other goods as well. Here's the full list of PRS models to expect in the year ahead.
PRS Private Stock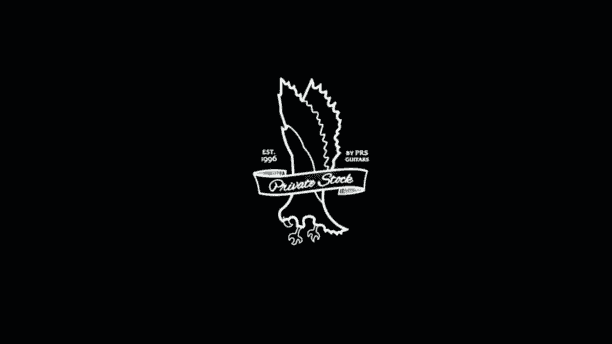 The first new announcement for 2021 wasn't actually a specific product at all. Rather an exciting new way to purchase a guitar from PRS. While it didn't disclose much, it seems the PRS Private Stock will feature a new way for buyers to request custom-made instruments to their specifications. At the end of the teaser was a notification that a full video on PRS Private Stock will be released sometime next month, so keep an eye out for that!
PRS Clip-On Tuner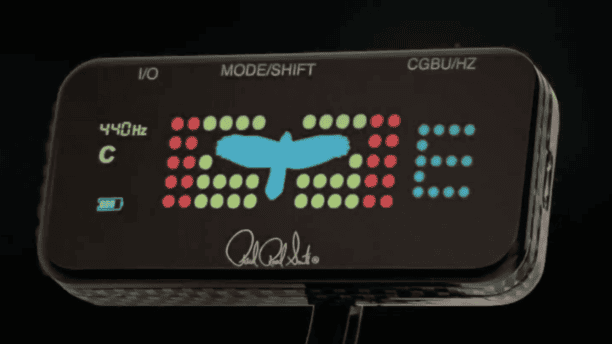 The next item on the launch agenda was for a clip-on tuner. However, it wouldn't be a PRS item if it wasn't dressed to impress. It tunes guitars, basses and ukeleles using a range of base frequencies from 415-466 Hz. The PRS Clip-On Tuner features four modes: with two needle, and two strobe looks. Finally, it is rechargeable via USB cable, which is surprisingly not found very often still among clip-on tuners.
PRS Sonzera 20 Amplifier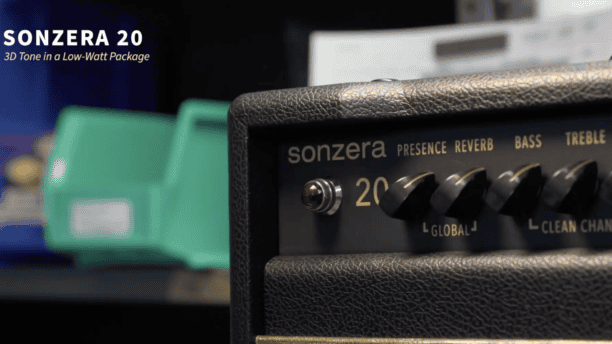 The PRS Sonzera 20 is the first of three amplifiers announced for 2021. Offering "3D Tone" in a low-watt package, the Sonzera 20 was inspired by classic amplifiers of the 1960's and 1970's. It is equipped with global presence, a spring reverb, as well as a built-in effects loop. Not to mention it has a nice classic amp look to it, which stays true to PRS's goal for this model.
PRS DG 30 Custom Amplifier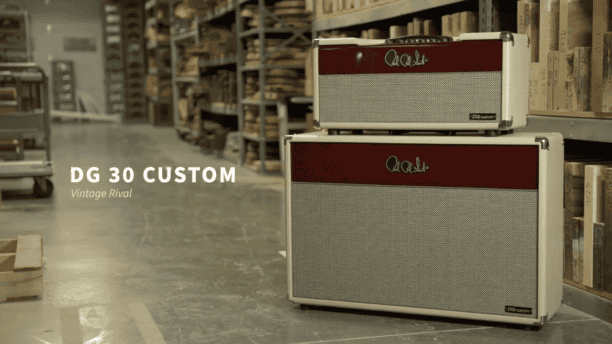 Built by PRS as a signature amplifier for David Grissom, the PRS DG 30 Custom definitely stands out. It's powered behind a set of four military-grade EL84 tubes. So we can unequivocally expect some lovely bite out of this amp. Its tone shaping controls include a bright switch, presence, reverb, top-cut, and a normal/boost switch. Just like the aforementioned Sonzera 20, this amp is also vintage inspired, but from within a different variety.
PRS MT 15 Amplifier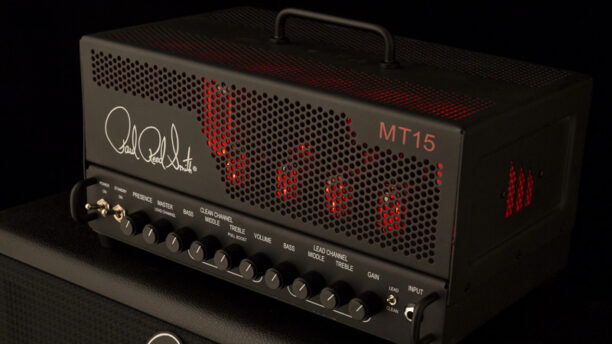 Dubbed the "Lunchbox Hero" by PRS, the MT 15 is a smaller-form, portable amplifier that packs a punch. It features a handlebar-topped design which reminds us of amplifiers such as Yamaha's THR series heads. PRS made this amplifier as a signature model for Mark Tremonti. Inside are 5881 power tubes, and TMB tone stack with a pull-boost on the treble knob. As a result, the PRS MT 15 is fine-tuned to achieve the perfect balance between aggression and articulation.
PRS Custom 24-08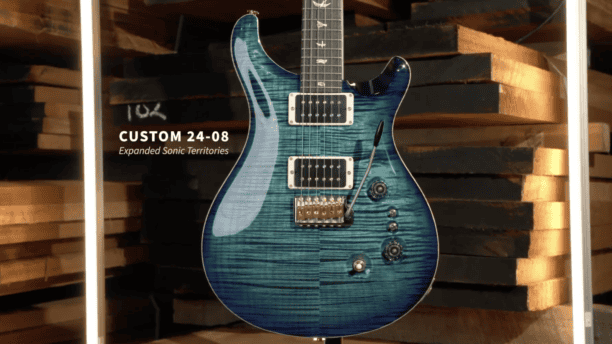 The first guitar announced in PRS Guitars's virtual launch event was the PRS Custom 24-08. It contains a PRS Generation 3 tremolo on a bookmatched maple top. It's knobs and buttons include volume and tone knobs, as well as a three-way toggle switch. In addition to its set of two mini toggle coil-tap switches.
PRS Studio and PRS Special Semi-Hollow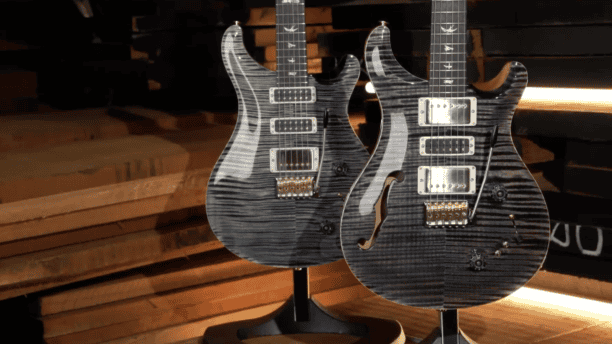 The next guitars were introduced as a pair in their teaser. The PRS Studio (pictured left), and PRS Special Semi-Hollow (right). The PRS Studio features a NF/NF/Humbucker pickup arrangement with volume, a push-pull tone knob, and five-way blade switch. On the other hand, the PRS Special Semi-Hollow, as the name suggests, offers a semi-hollow body giving it a more natural tone. It is set up with a Humbucker/NF/Humbucker configuration, selectable using a three-way blade switch. Its electronics feature a standard volume and tone knob, with two mini-toggle coil-tap switches as well.
PRS SE Custom 24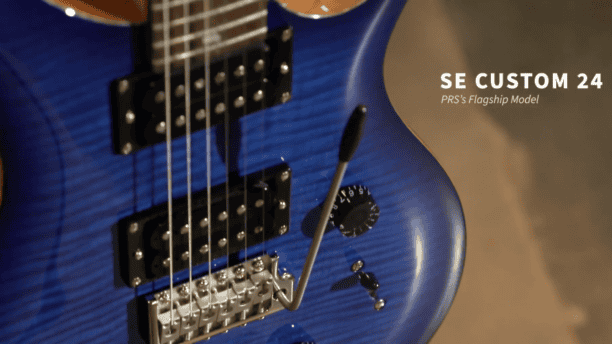 As Paul Reed Smith Guitars's signature model, the company decided to give it a revamp for the new year. Featuring a newly-carved top and a whole new color palette. Including Faded Blue Burst (pictured), Bonnie Pink, Black Gold Burst, and Eriza Verde (Green). The PRS SE Custom 24 offers a wide thin neck profile for enhanced playability. Finally, it has PRS 85/15 "S" pickups with push/pull tone control and a 3-way blade switch.
PRS SE Zach Myers Signature Guitar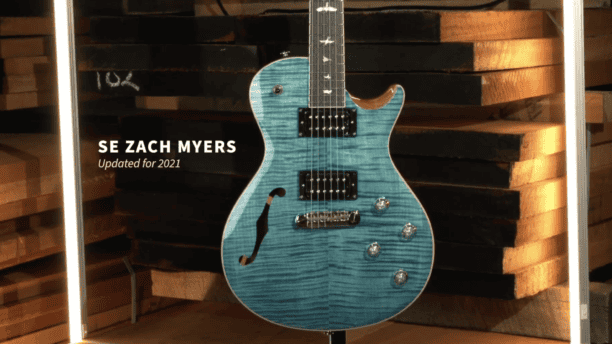 After one look, it's easy to see that the PRS SE Zach Myers Signature guitar is stunning. PRS Guitars updated the build from its previous version, and included a new "Myers Blue" finish. The result leaves a mesmerizing oceanic blue tiger-stripe paint job that holds the gaze for a long time. Additionally, the headstock matches the same veneer as the body for continuity's sake.
Mark Lettieri PRS Fiore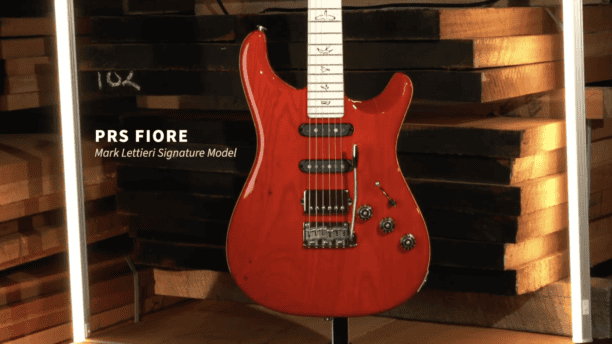 If the previously announced signature guitar cooled you off a little too much, leave it to the PRS Fiore to turn up the heat. It features a Swamp Ash body finish which strikes the eyes in a completely different way. It offers a single-single-humbucker pickup configuration, just below its 25.5″ scale maple neck. Electronics wise, the PRS Fiore has one volume, and two push/pull tone knobs, as well as a five-way blade pickup switch.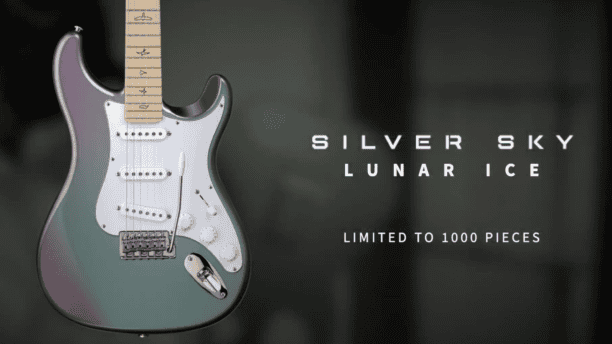 The last surprise drop at the end of the live-stream featured a conversation between Paul Reed Smith and John Mayer. The two have been frequent collaborators over the past years on John's Silver Sky strat-style guitar. The model quickly grew popular among PRS users worldwide, so to celebrate, the company announced a limited edition Silver Sky guitar in a Lunar Ice finish. Those who want one should act very quickly though, as this guitar is only limited to 1000 pieces total.