Fender just revamped its guitar lineup with the new Player series last week, but now, at Summer NAMM 2018, it's expanding its pedal lineup too. The company has announced the new Engager Boost pedal, The Pelt Fuzz pedal, and the Full Moon Distortion pedal — three pedals that should appeal to anyone looking to expand the drive and distortion sections of their pedalboard.
The three new pedals will be available in September this year and will come at pretty decent prices too. Here's a rundown of the new Fender pedals, which will join Fender's existing lineup of six pedals.
Engager Boost ($90)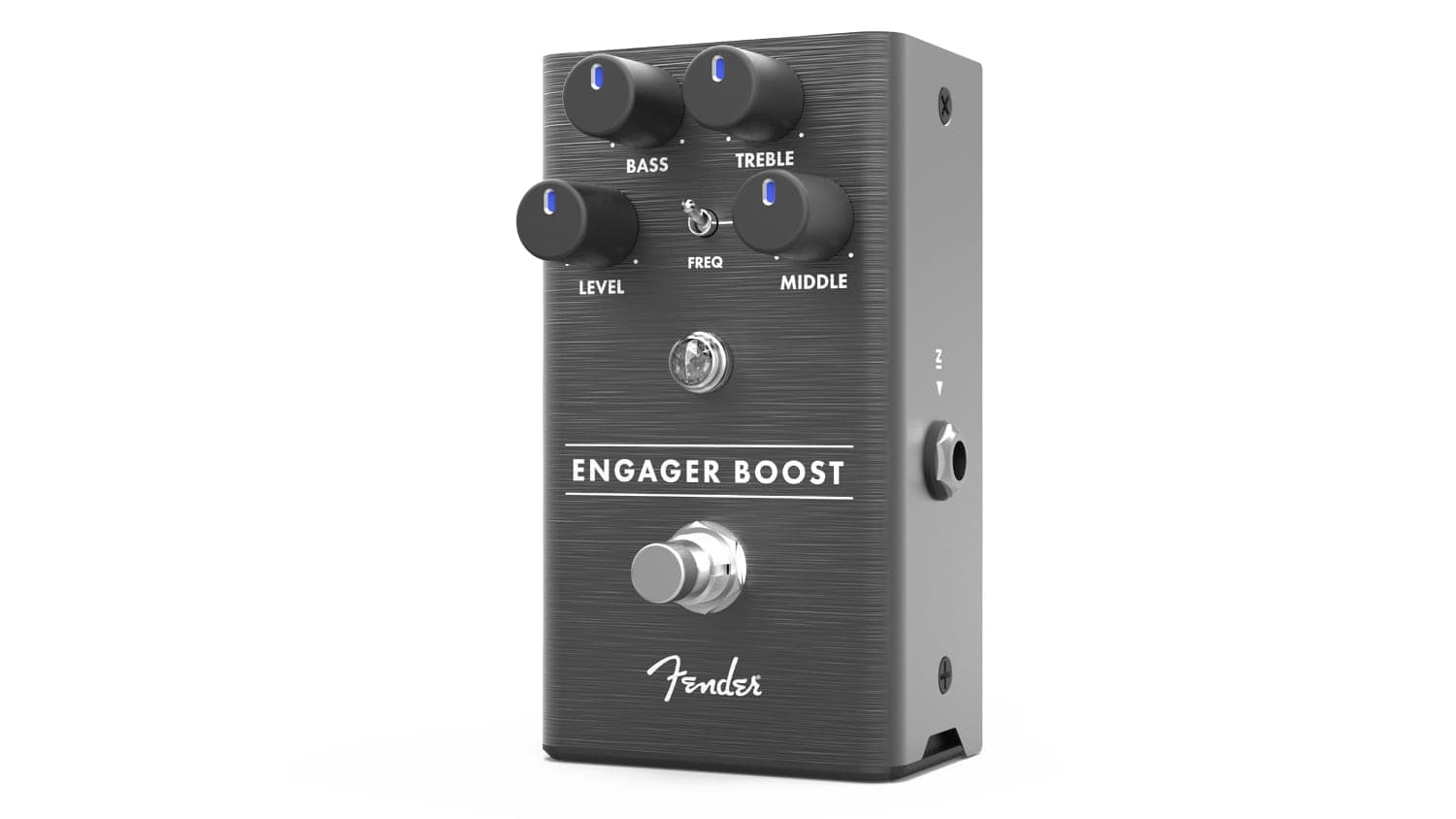 The Engager Boost pedal is aimed at offering up to a hefty 20dB boost allowing players to easily fatten up their tone. Beyond that, however, the pedal also allows users to tune their sound a little thanks to a 3-band EQ and the "Middle" knob, which changes the middle frequency to better shape the overall tone.
Under the hood, the pedal features an FET input buffer, as well as both true and buffered bypass modes ensuring it doesn't mess with your tone when you don't want it to.
The Pelt Fuzz ($130)
The next pedal in Fender's new pedal lineup is called The Pelt, and it's a fuzz pedal that should fit right at home on any pedalboard. Controls include a Level, Tone, and Fuzz knob, though you'll also get a "Bloom" knob to help shape the overall contour of your sound, and a Mid switch to either boost or cut midrange, as you see fit. Last but not least is the "Thick" switch, which helps fatten up your ton a little.
Full Moon Distortion ($150)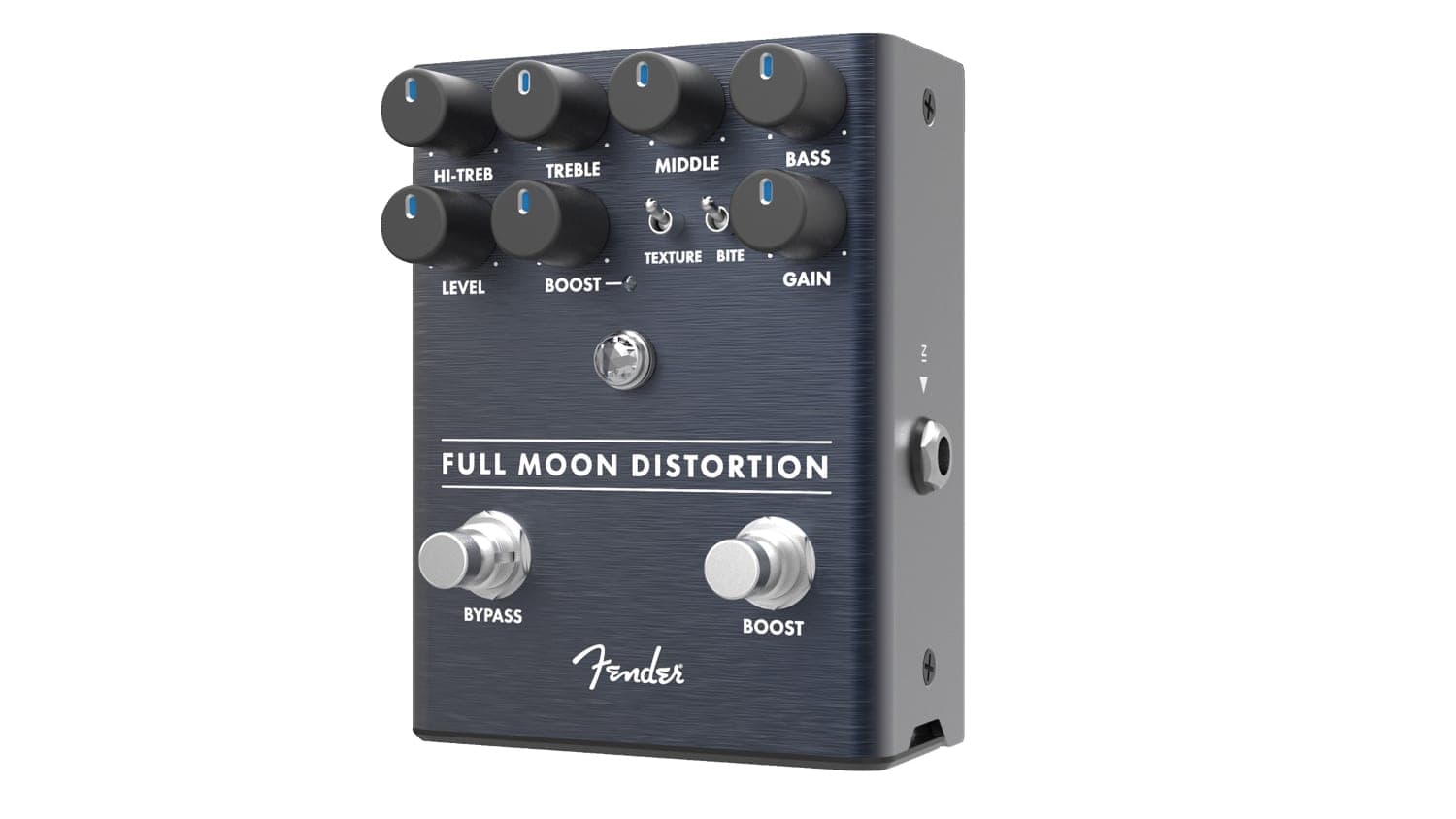 Last but not least is the Full Moon Distortion pedal, which is aimed at delivering a "brutal" tone. The pedal boasts a three-band EQ, a high-treble filter, and a ton of options for shaping your sound. On top of that, the pedal also offers a separate footswitch boost, which could certainly come in handy. Further, you'll get both symmetrical and asymmetrical clipping modes with the "Texture" switch, as well as a "Bite" switch that tweaks the upper mid-range harmonics to help give your tone a little more attack.
While the three pedals won't be available until September, Fender has a slew of other pedals already available — including the Santa Ana Overdrive, Pugulist Distortion, Marine Layer Reverb, Mirror Image Delay, The Bends Compressor, and Level Set Buffer. You can check out all of those pedals here.