Yamaha is having a pretty good year at NAMM 2018. The company has unveiled a few new products that should be helpful to drummers around the world, but in their practice lives, and in their gigging lives. For starters, the company has taken the wraps off of the new Yamaha DTX402K, DTX432K, and DTX452K electronic drum kits. On top of that, it has launched a series of new, lightweight hardware called the Yamaha Crosstown series, aimed at helping gigging drummers get around without the weight of traditional hardware.
Yamaha DTX402 series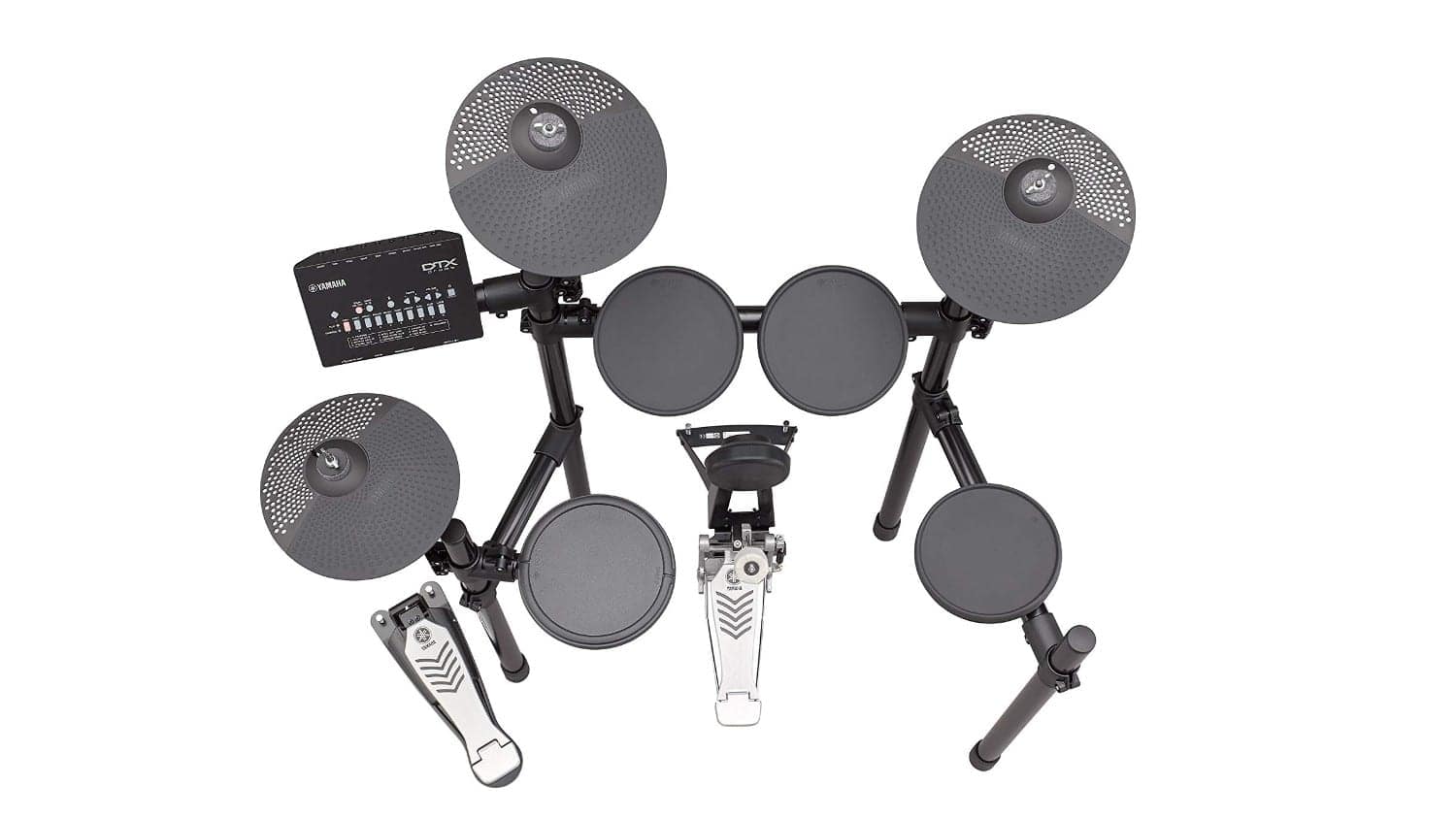 Let's start with the DTX402 series of drum kits, which replace the older Yamaha DTX400 series. The drum kits all come with the Yamaha DTX402 module, which features 287 drum and percussion sounds, 128 keyboard sounds, and 10 customizable drum kits. You'll also get nine reverb types which should help make the drum sounds even bigger.
As mentioned, the drum kit is available in a few different variants. The Yamaha DTX402K is the base model, and comes with four single-zone drum pads and three cymbal pads — one of which is use in conjunction with the remote hi-hat pedal. The Yamaha DTX432K steps things up to a FP6110 kick pedal and KP65 pad for a more realistic kick feel. Last but not least is the Yamaha DTX452K, which includes a 3-zone snare pad.
You can buy Yamaha DTX402 series drum kits for yourself here.
Yamaha Crosstown series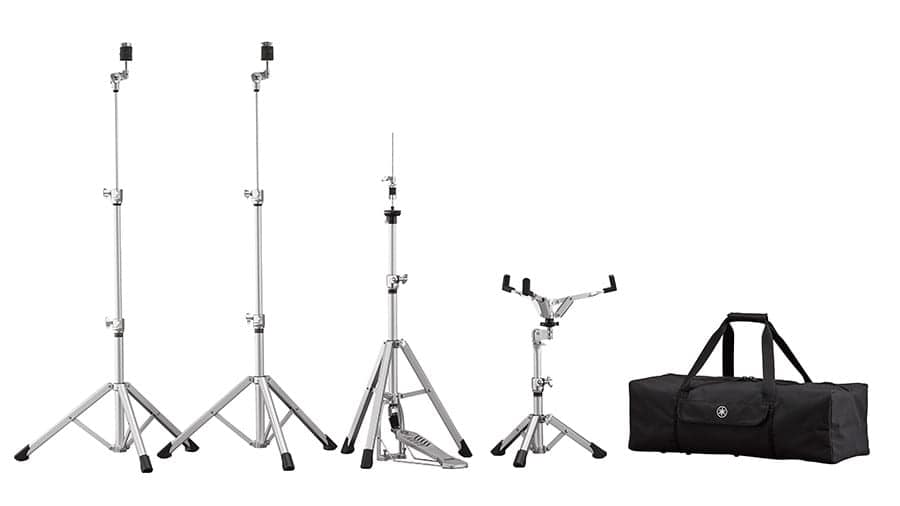 Next up is the Yamaha Crosstown series of lightweight hardware, aimed at offering a modern style of hardware in a lightweight design that's easily portable. The hardware comes in a pack — the Yamaha HH3 Advanced Lightweight Hardware Pack, which comes with two CS3 cymbal stands, one SS3 snare stand, and one HHS3 hi-hat stand. On top of that, you'll get a carry case specifically designed to fit all of the hardware so it can easily be carried around, which is a nice touch.
The new products are certainly nice additions to Yamaha's lineup, and serve as great options for those looking for a nice entry-level electronic drum kit or generally solid hardware to take on the road.