At NAMM 2018, Ampeg unveiled two new guitar pedals that should appeal to any guitarist or bassist looking to expand their pedalboard. The new offerings include the Ampeg Liquifier Analog Chorus and Opto Comp Analog Optical Compressor.
Sure, they're a mouth full to say — but all that really matters is how they sound, and while we'll have to wait and see, Ampeg has a good track record in building high-quality and great-sounding pedals, and at a reasonable price too. We reviewed the Ampeg Scrambler bass overdrive and Ampeg Classic analog bass preamp, both with excellent results. We expect no less from the new offerings.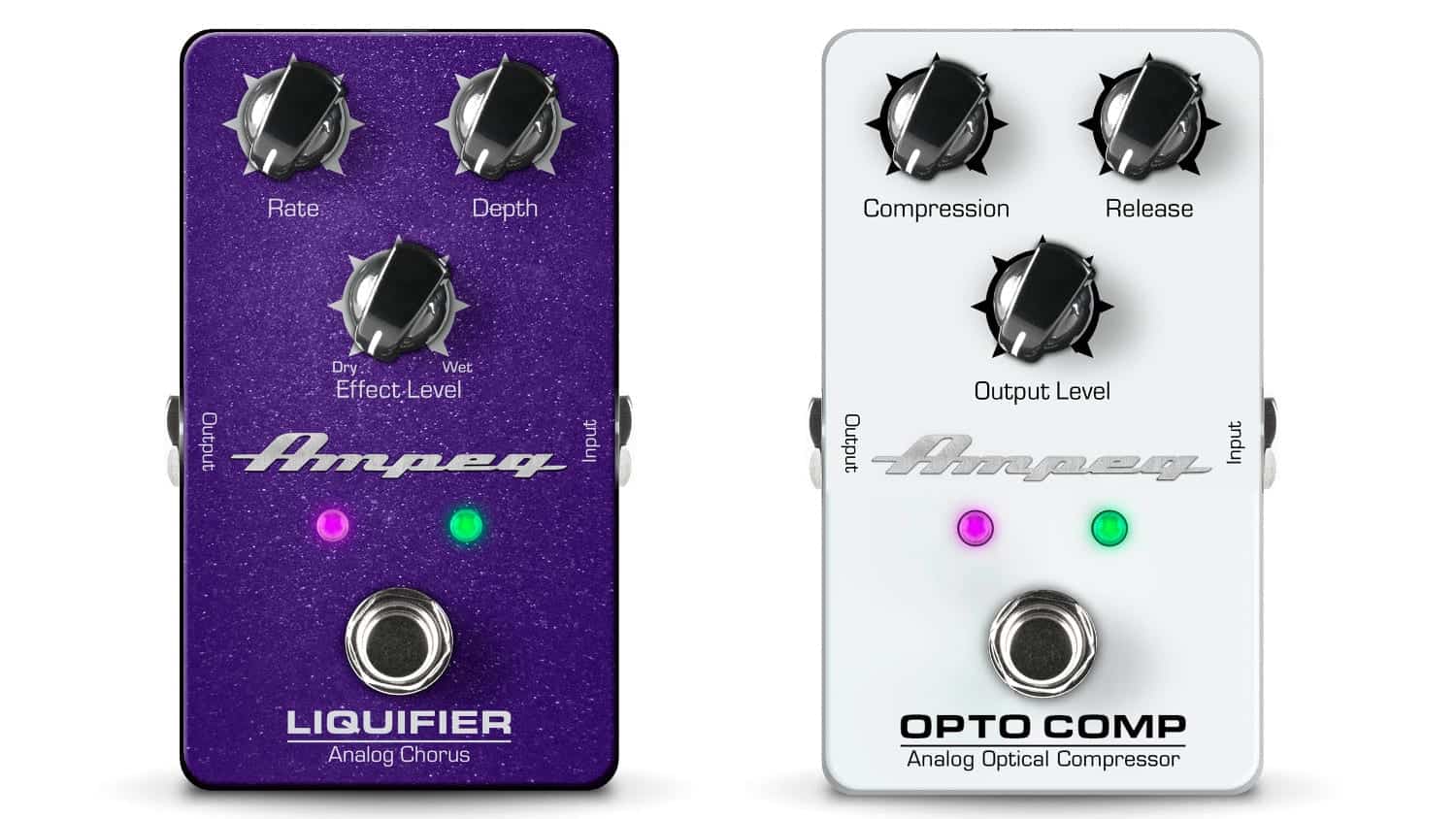 First up is the Liquifier Chorus, which boasts a dual chorus circuit, and what Ampeg says are "lush, dreamy chorus tones." The pedal has three controls — Rate, Depth, and Effect, and the result will likely be an overall pretty easy-to-use device that doesn't go overboard on complexity.
"This isn't your typical chorus pedal," said Ampeg Product Manager Ryan Cassady in an emailed press release. "The dual circuit design opens up a new world of chorus sounds that, until now, were only available in much pricier pedals. You're going to love its versatility and creative potential."
Next up is the Opto Comp Analog Optical Compressor, which Ampeg says offers a smooth, vintage-style compression that might be particularly popular to bass players.
"Adding a compressor to your setup is one of the easiest ways to step up your tone and consistency," continued Cassady. "And our optical design delivers smooth, musical compression while preserving the sound of your guitar or bass and amplifier."
The two pedals aren't available just yet — Ampeg says you'll be able to get your hands on them at the start of April 2018, with prices coming in at $140 each. We're hoping to conduct our own review of the pedal — so stay tuned for that. In the meantime, you can check out the rest of Ampeg's product lineup at its Amazon store or straight from the Ampeg website.