There are a lot of reasons a semi-hollow guitar might be the right choice for you. Due to the way they're constructed, they have a very open, unique sound. They also provide versatility that spans genres like blues and jazz, where their round, mellower tones fit right in. But they are just as popular for rock, pop, and country. These are seven of the best semi-hollow guitars under $1,000.
Semi-Hollow Sonics
So, what sets semi-hollow guitars apart from other body designs? Semi-hollows are just that, with a centerpiece block in the middle of the body. On this the pickups are mounted, and it helps to decrease feedback so you can use them with higher levels of overdrive or distortion. The bodies are generally fairly slim, making them really comfortable to play. They are also usually quite lightweight as well. Learn more about the differences between semi-hollow and solidbody guitars.
Best Overall: PRS SE Custom 22 Semi-Hollow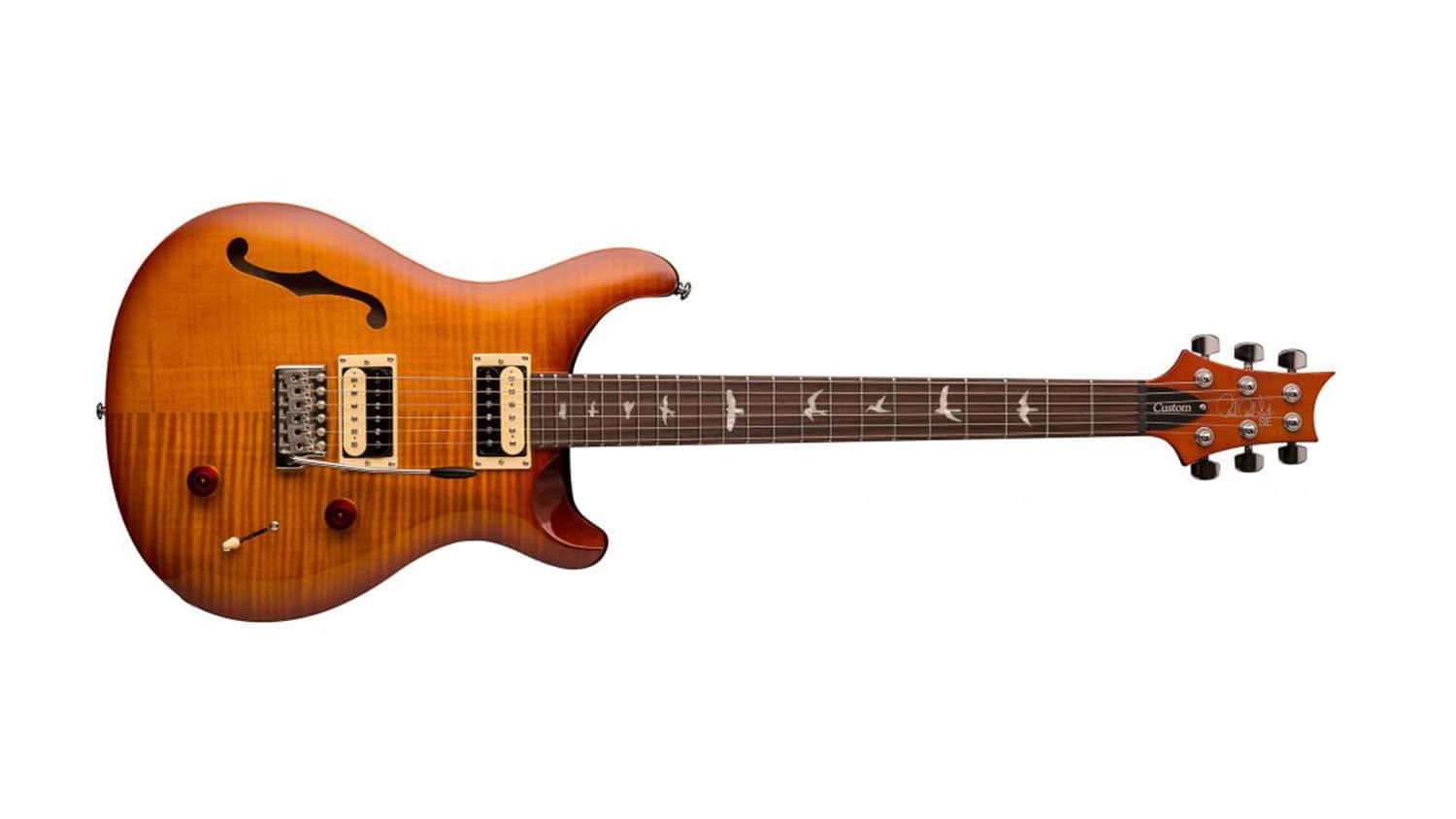 Everything people love about PRS guitars is on display here. It has warm tone for days with a mahogany body and neck and a rosewood fretboard. Its dual humbuckers can be coil-tapped for access to single-coil sounds. And the tremolo bridge lets you really make it talk. It's versatile, sexy, and while not exactly inexpensive, the quality of craftsmanship and range of sounds on tap (pun intended!) makes this a guitar that you won't ever have to, or want to sell!
Buy now:
Amazon | Sam Ash | Musician's Friend
Runner-Up: D'Angelico Premier Series DC Boardwalk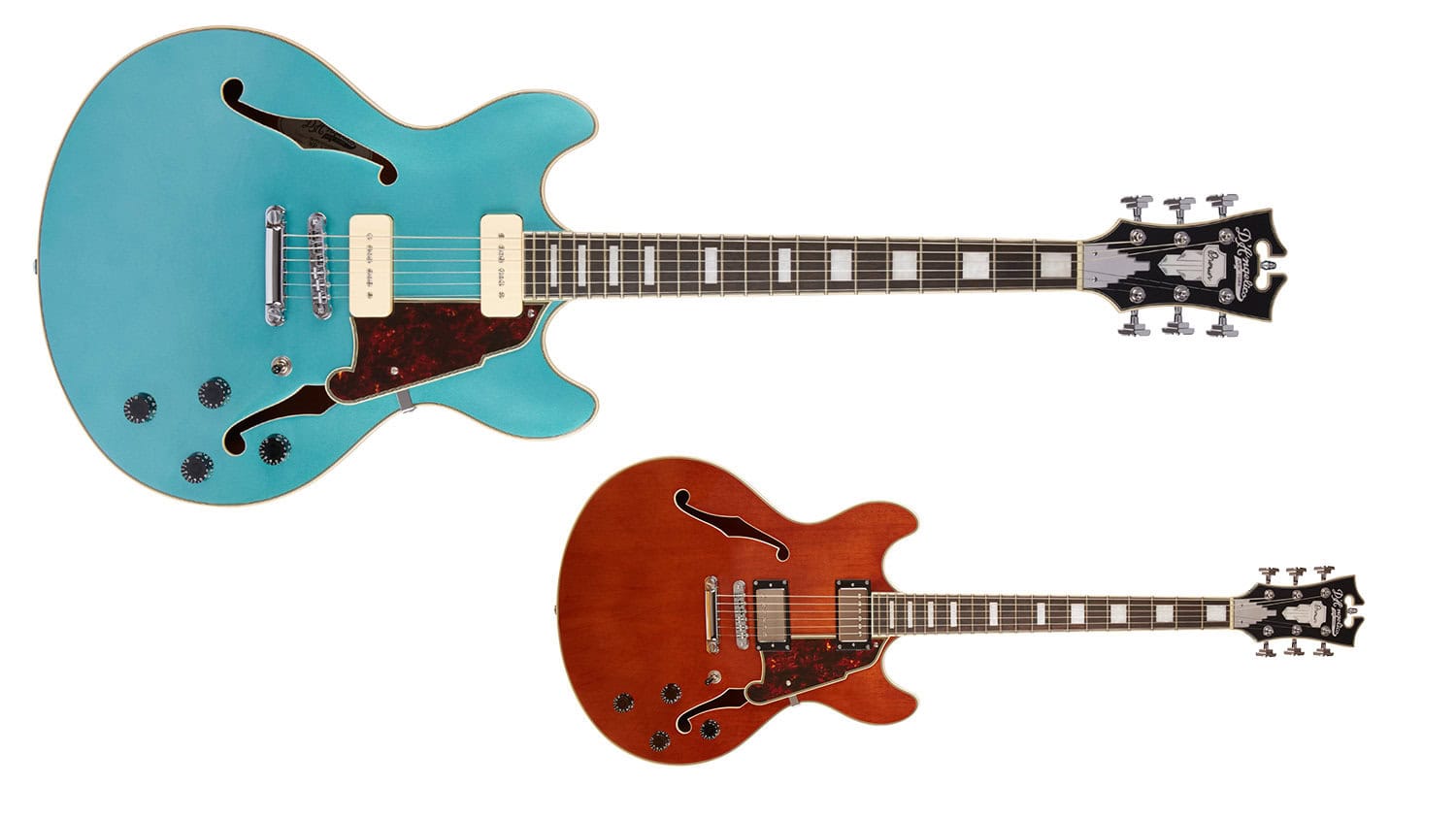 D'Angelico guitars might fly a little bit under the radar, but they are fantastic instruments that have a lot of care put into their creation. The DC Boardwalk series is a great line of semi-hollow guitars. It comes in a humbucker or P90 version, both outfitted with Seymour Duncan pickups. The body is laminated maple with a maple neck and unique ovankol fretboard. And if the traditional body style isn't to your liking, it also comes in a single-cut variation. If you're looking for a fresh take on a classic guitar design that comes in under $1,000, look no further.
Buy now:
Musician's Friend
Best Classic Design: Epiphone ES-335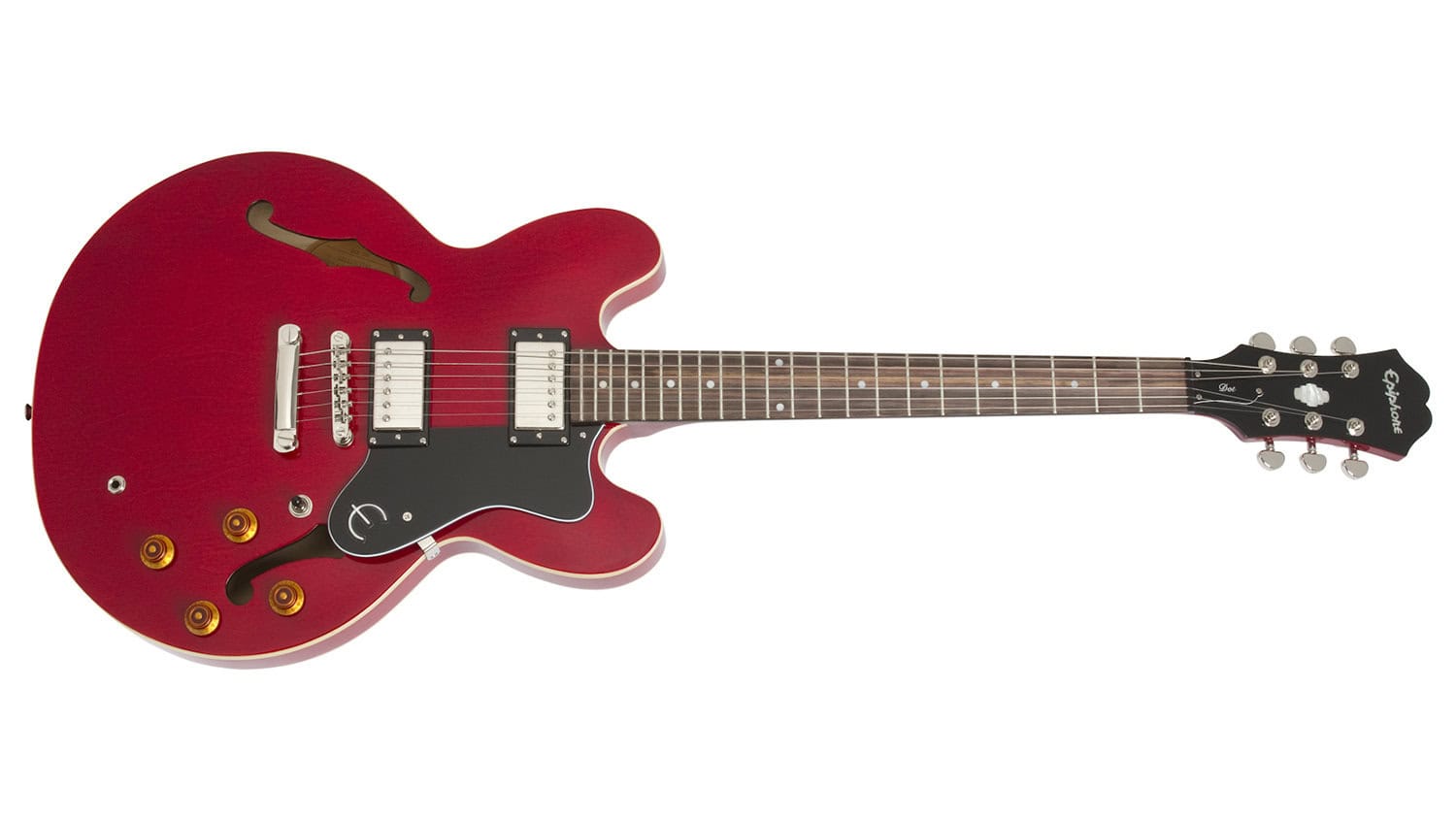 The 335 might be the most recognizable semi-hollow guitar in existence, and for good reason. It sounds just as good as it looks and is surprisingly versatile, capable of use across almost any genre. Epiphone's more affordable version includes an all maple body and a pair of Alnico Classic Pro humbuckers. The rounded C neck and slim, lightweight body make for a comfortable playing experience. If you're looking for a solid, no-frills semi-hollow with traditional aesthetics that won't break the bank this is it.
Buy now:
Amazon | Sam Ash | Musician's Friend
Best for Blues and Jazz: Ibanez Artcore AS73G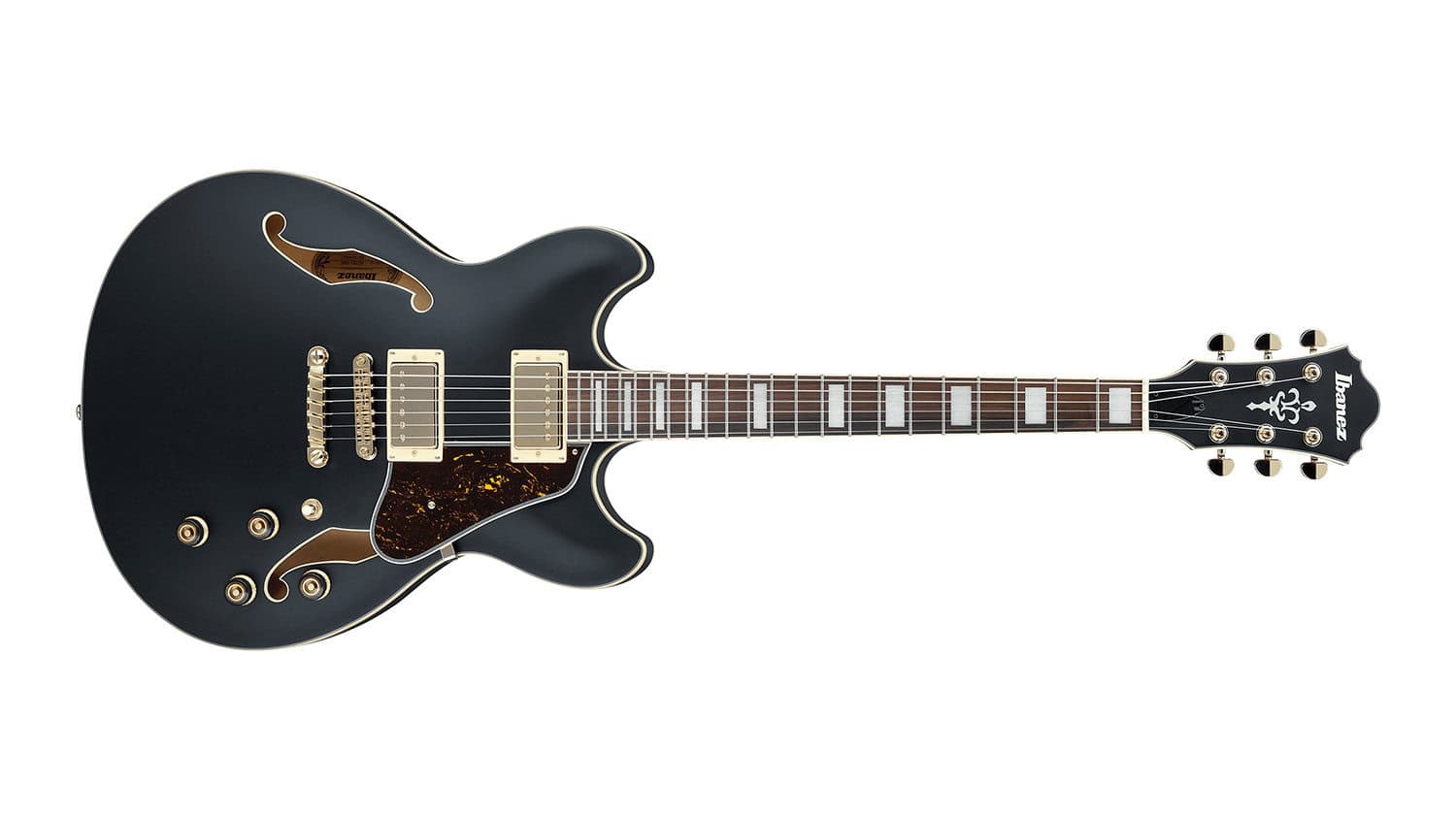 This is a warm and round sounding guitar that is great for blues, jazz, and more mellower sounds. That's not to say it can't take it up a notch, but it lives in the more mellow end of the spectrum. It stays the course, consistently providing the feel of the 335-style with a comfortable, slim body and very playable neck.
Buy now:
Amazon | Sam Ash | Musician's Friend
Most Unique: Gretsch G2622T Streamliner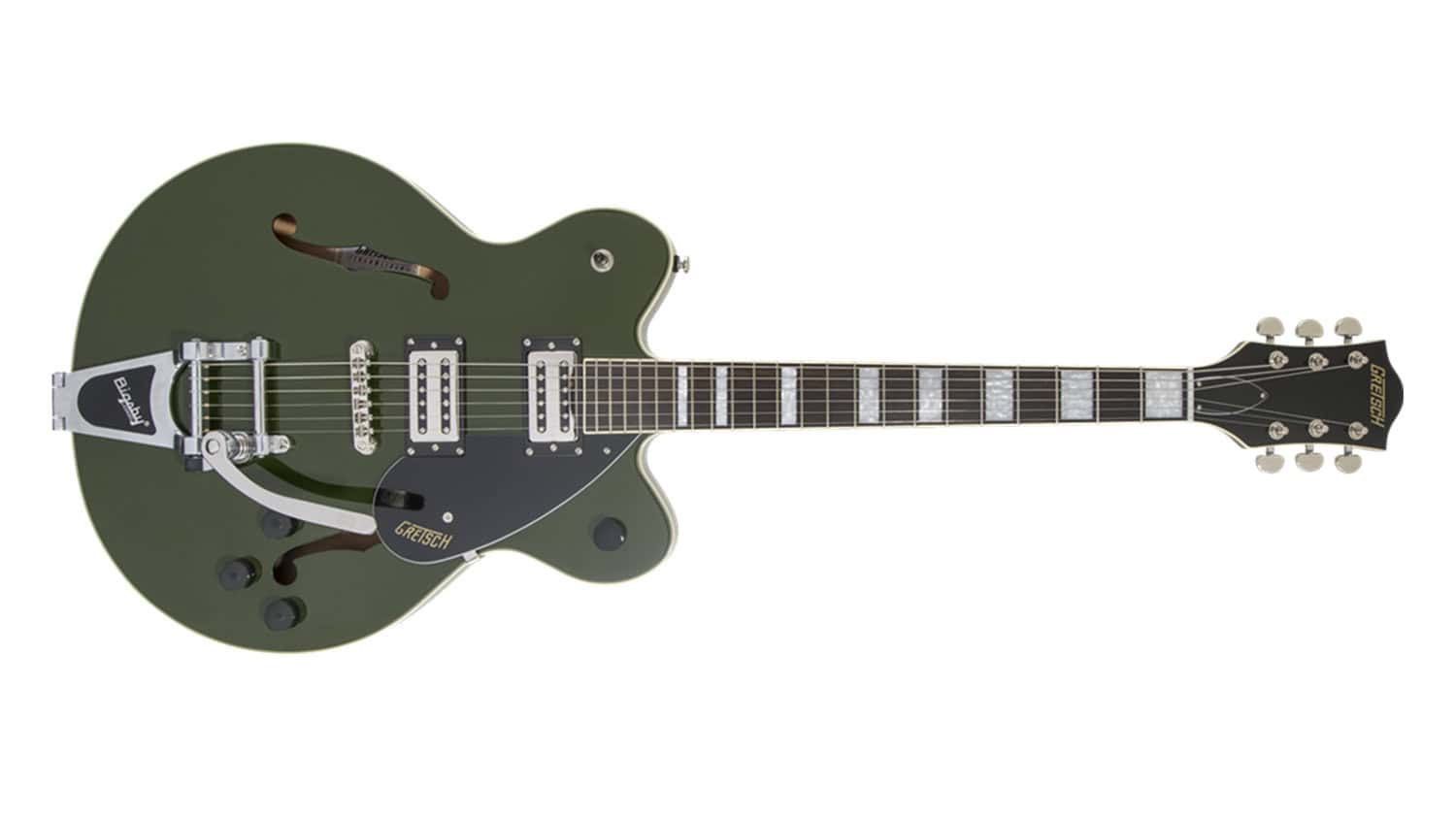 Another model that comes in humbucker or P90 single-coil options, this semi-hollow guitar from Gretsch is a unique take on the idea. The humbucker version features Broad'Tron pickups that are built upon Gretsch's famed Filtertron design. They have deep lows, sweet highs, and a midrange that is accented in the upper end. The Bigsby vibrato and innovative pickup control scheme make this an option that should not be overlooked.
Buy now:
Amazon | Sam Ash | Musician's Friend
Best Budget Model: Squier Classic Vibe 70s Thinline Telecaster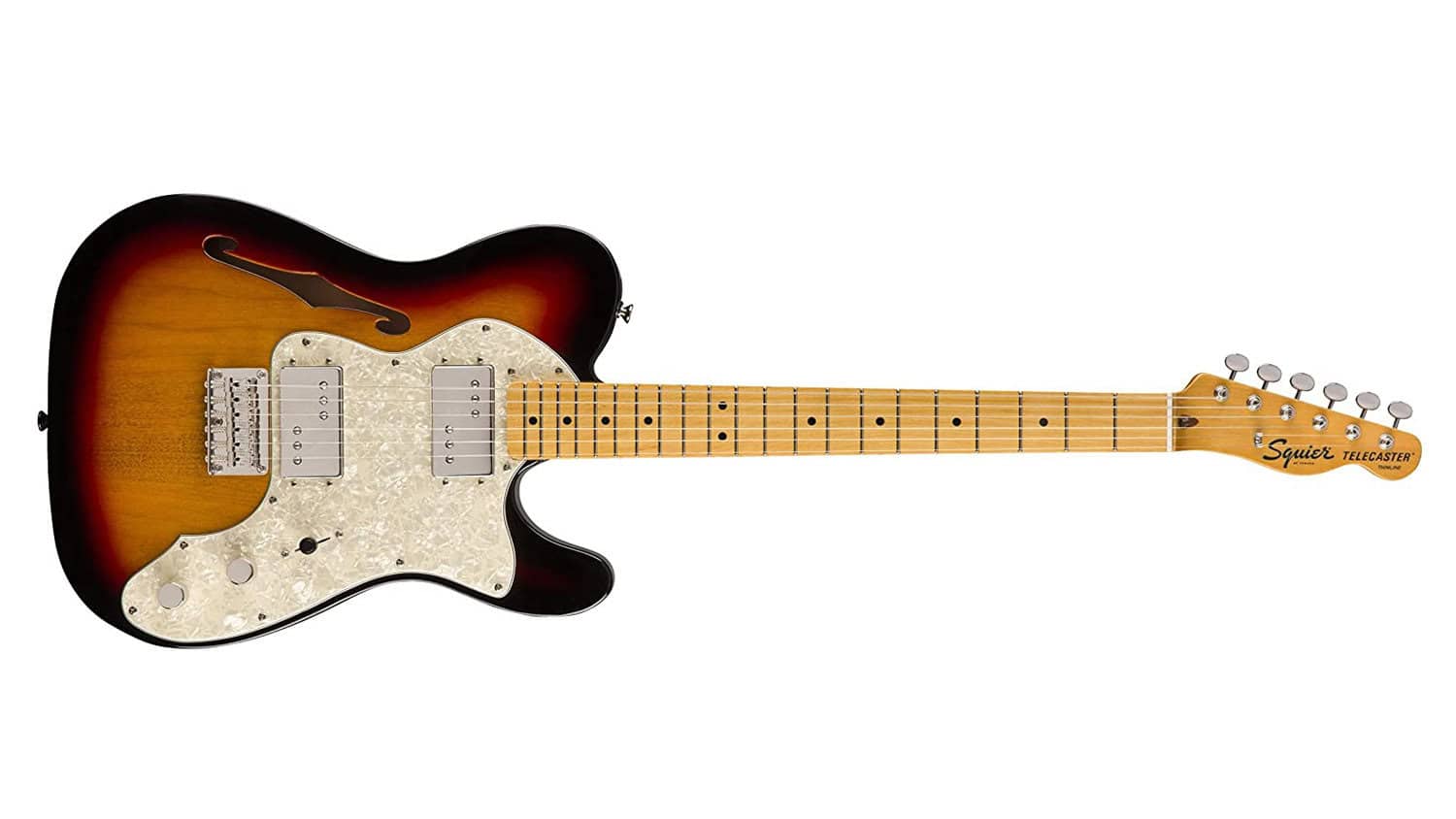 This model is a great marriage of semi-hollow warmth with twang that only a Telecaster can provide. It's not a true semi-hollow, but rather has a chambered body that gives it the open sound people love in that type of guitar. The wide range humbuckers add a little extra mojo, and the neck is easy to play. It works well for many styles, and since the body is only chambered it can handle higher gain settings without unmanageable feedback.
Buy now:
Amazon | Sam Ash | Musician's Friend
Most Versatile: G&L Tribute Classic ASAT Bluesboy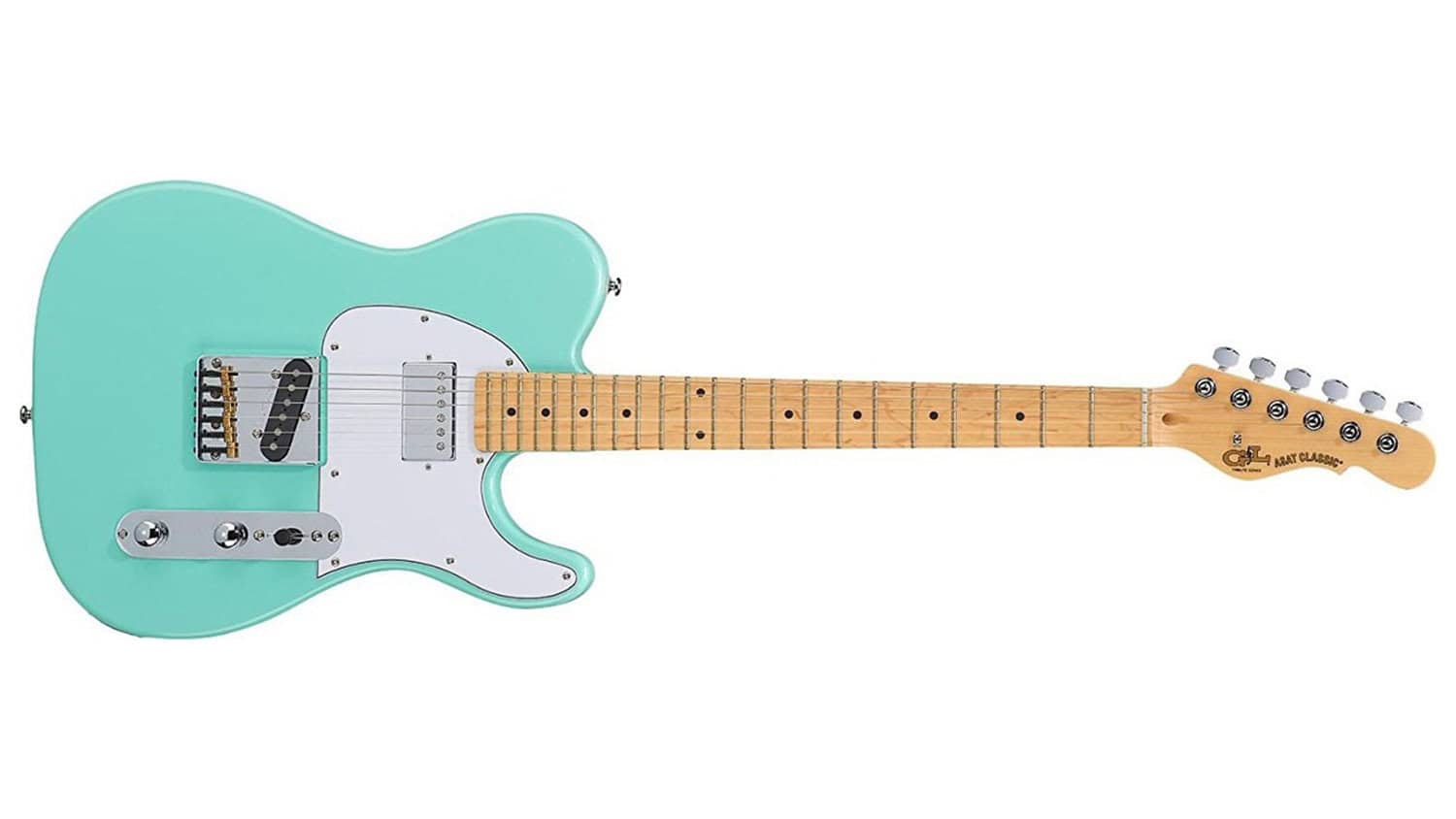 G&L's take features a singlecut body with twin voice chambers. It is capable of a versatile set of sounds with its neck humbucker and single-coil, Telecaster-style bridge pickup. The traditional barrel saddle bridge adds some retro authenticity, and the swamp ash body brings a pleasant warm and round low midrange.
Buy now:
Amazon | Musician's Friend