When the Eventide H3000 came out in 1986, it revolutionized how the guitar could sound, and what it was capable of doing. This model was a giant step forward and used intelligent/diatonic pitch shifting. It quickly became an integral part of the rigs of some of the most famous guitarists on the planet like Eddie Van Halen, Mick Mars, and Steve Vai. And while you used to only be able to use a harmonizer if you wanted to lug around a refrigerator-sized rack. of gear, they now fit neatly onto any pedalboard. These are some of the best harmonizer guitar pedals!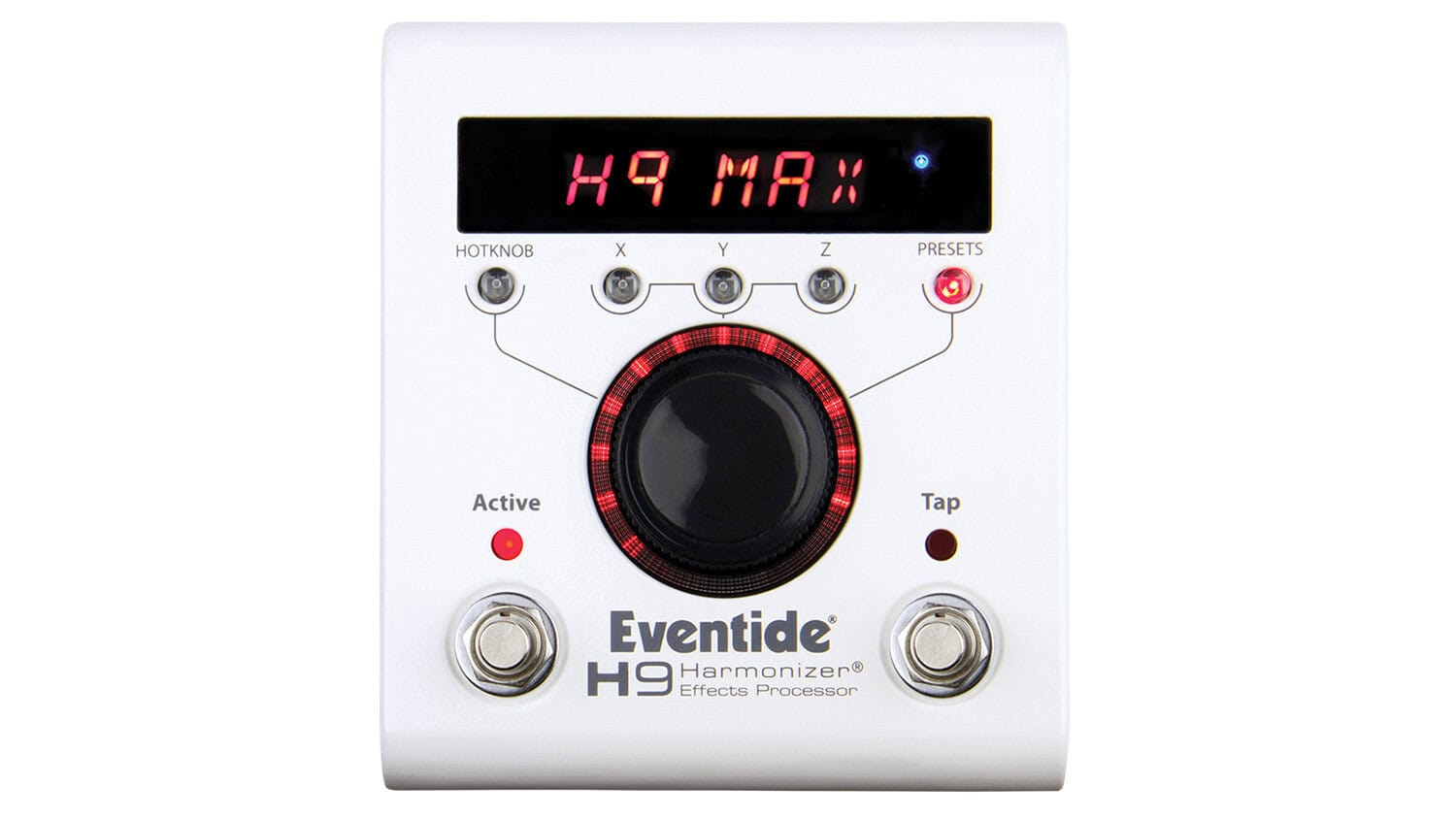 Of all the harmonizer guitar pedals the Eventide H9 might be the most powerful. It includes the company's respected harmonizer and a wealth of other superb guitar effects like chorus, delay, echo, tremolo, reverb and overdrives. The gargantuan options can be dialed in via the pedal's simple one knob interface, or through the H9 Control software editor that can be used on PC, Mac, or iOS devices. Bluetooth connectivity so you can use it live. It has robust stereo I/O for audio and MIDI and expression pedal utility. It comes in three versions – standard, CORE, and Max.
Buy now: $499
Amazon | Guitar Center | Sam Ash | Musician's Friend
BOSS PS-6 Harmonist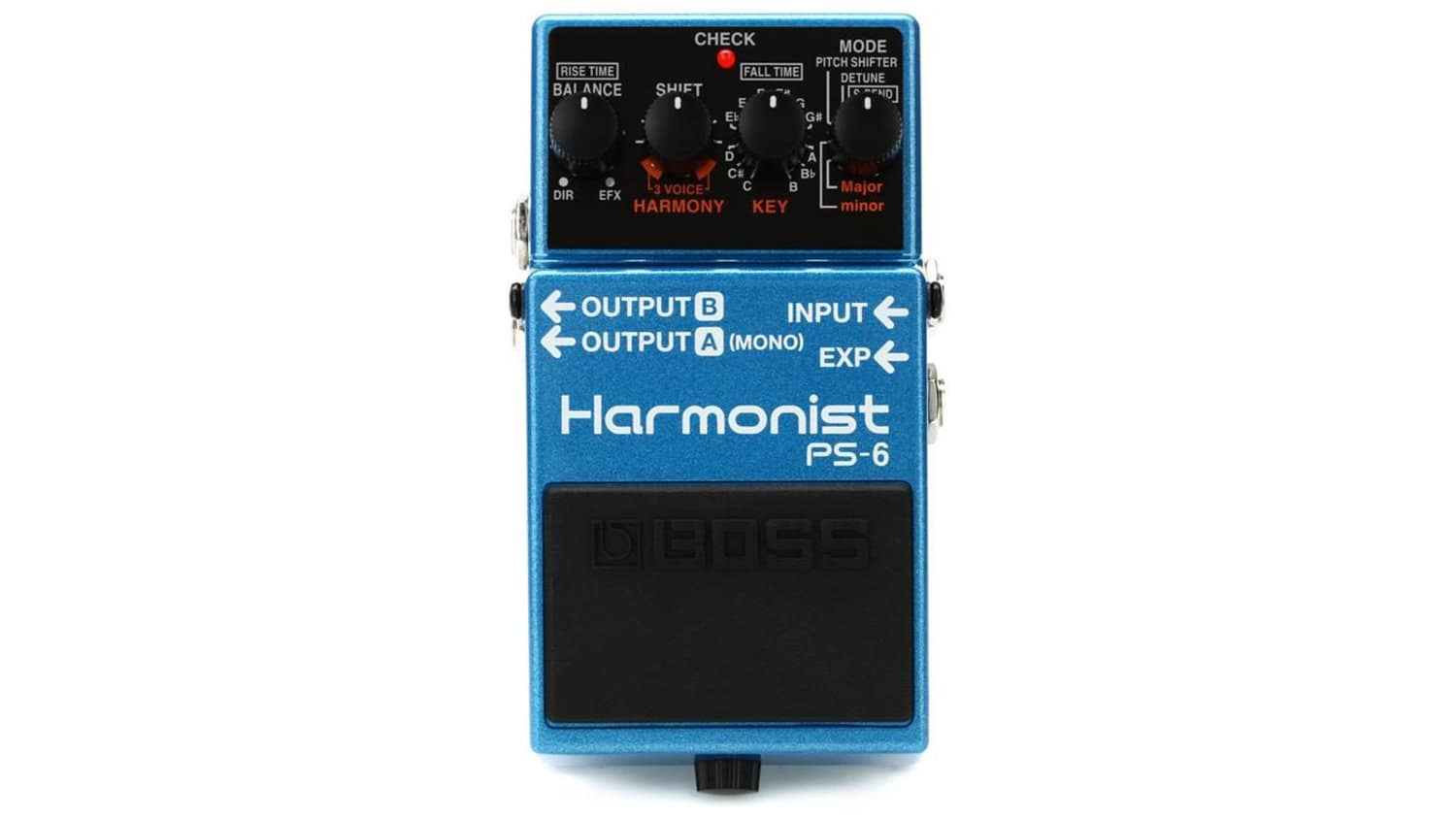 If you're looking for a harmonizer that isn't break-the-bank expensive, you found it. Four effect modes let you shift your sound with harmony, pitch shifter, Super Bend, and three-voice detuning options. Two or three voice harmonies with selectable key and voicing controls with a dry blend for the perfect balance. The Super Bend function lets you simulate whammy bar effects via the controls or in real-time with an expression pedal across seven octaves. Even though it's not terribly pricey, the pitch shifting does not sound cheap.
Buy now: $154
Amazon | Guitar Center | Sam Ash | Musician's Friend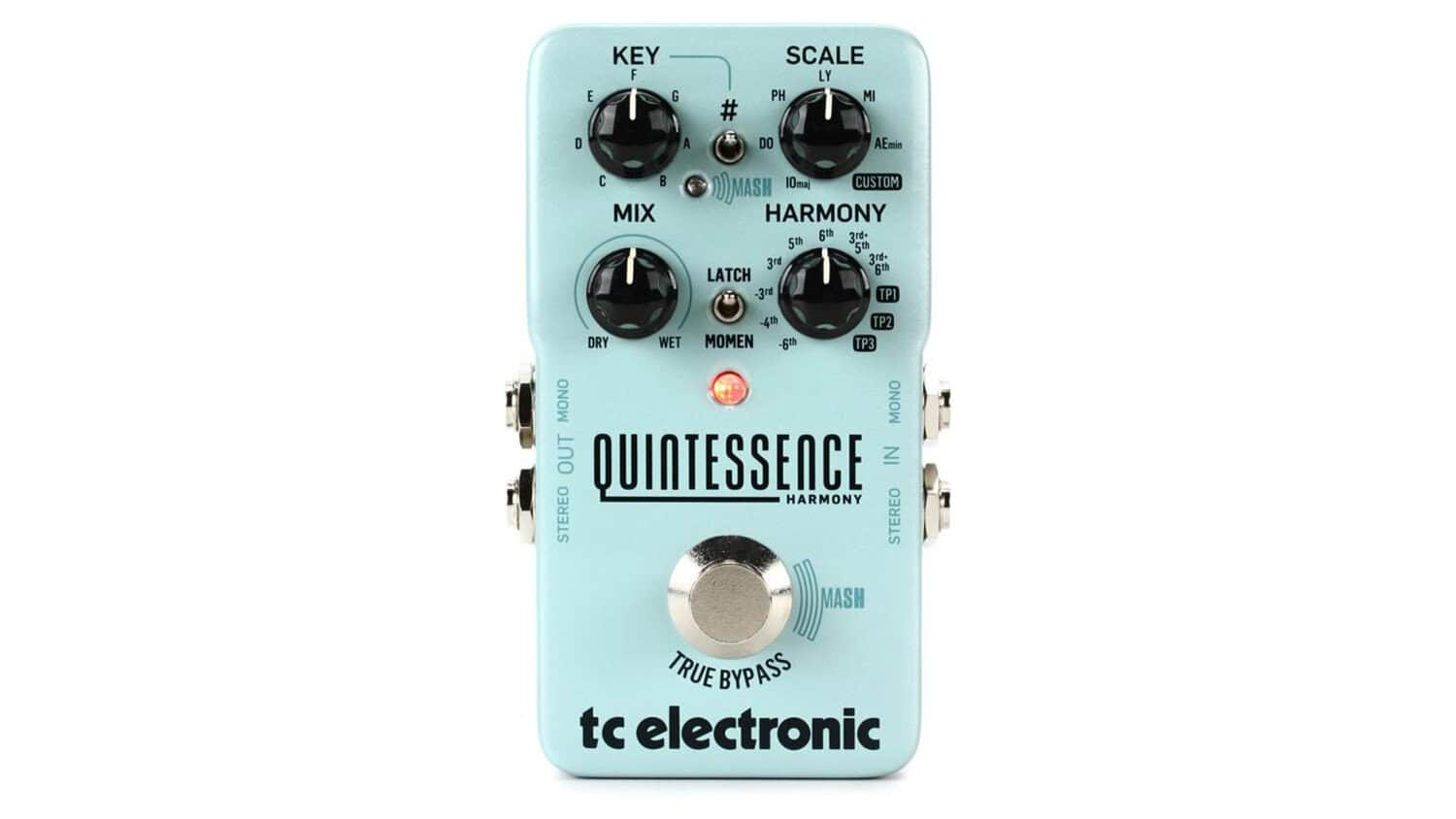 Augment your signal in interesting ways with intelligent, two-voice harmony. It's easy to dial in. You just set the key, scale, and harmony interval. Perhaps the coolest feature is the Mash footswitch, which lets you play the pedal in real-time. Take things up or down, from subtle to extreme. It works in latching or momentary modes. The analog-dry-through signal path keeps everything as clean as possible, and a selectable buffer means it can fit anywhere in your signal chain. And with access to the TonePrint community, you can share and download user and company-created presets.
Buy now: $204
Amazon
TC Electronic Sub n' Up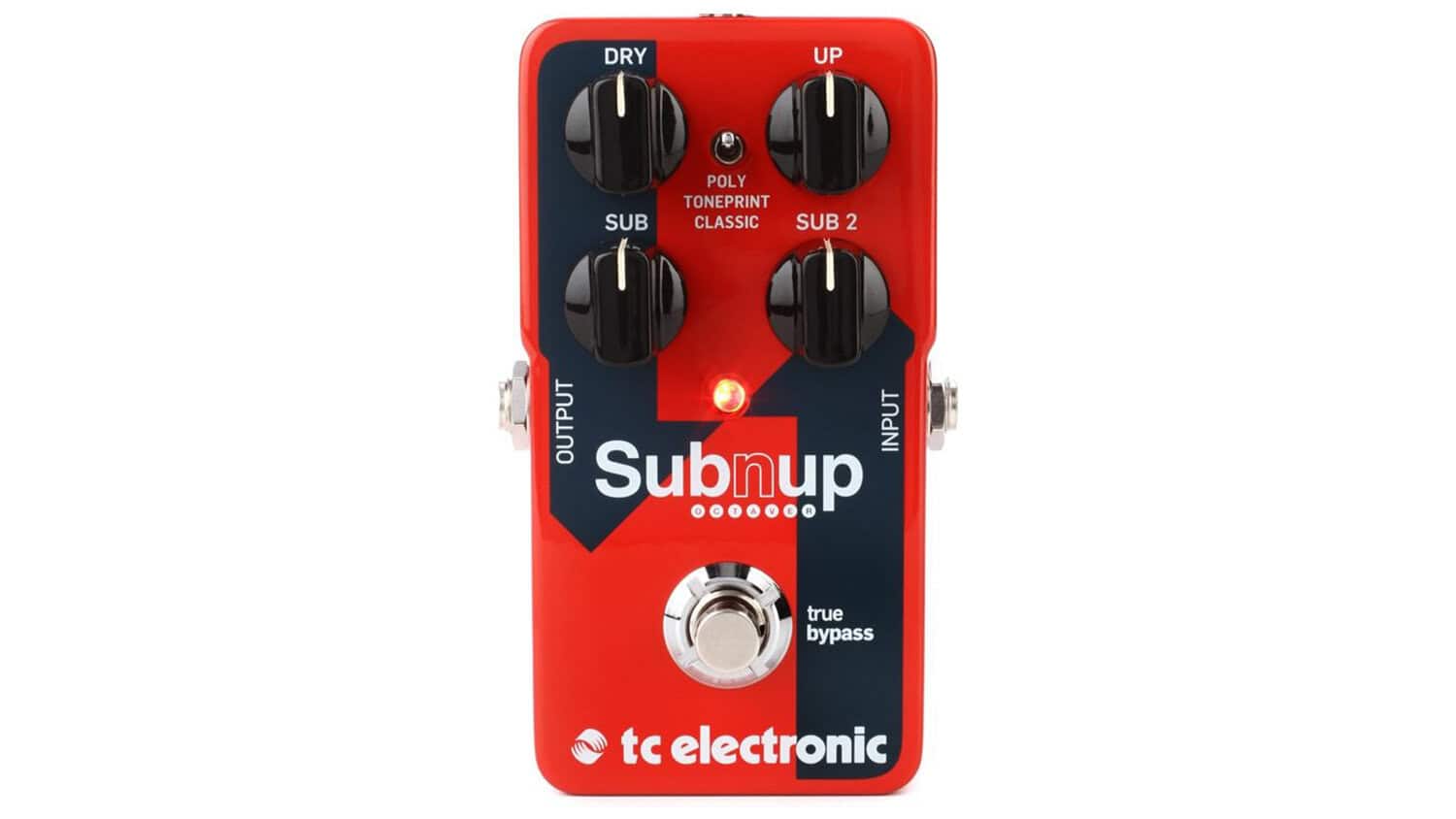 With three blendable octaves you can get 12-string, synthesizer sounds and everything in between. The dry control keeps the effect in check. Vintage and modern sounds and TonePrint settings are available via the mode switch. Via TC Electronic's TonePrint technology you can create your own presets and engage in the community of others via software or smart phone. It's also available in a slimmed down version with only one sub-octave and no mode switching options.
Buy now: $110
Amazon | Guitar Center
DigiTech Mosaic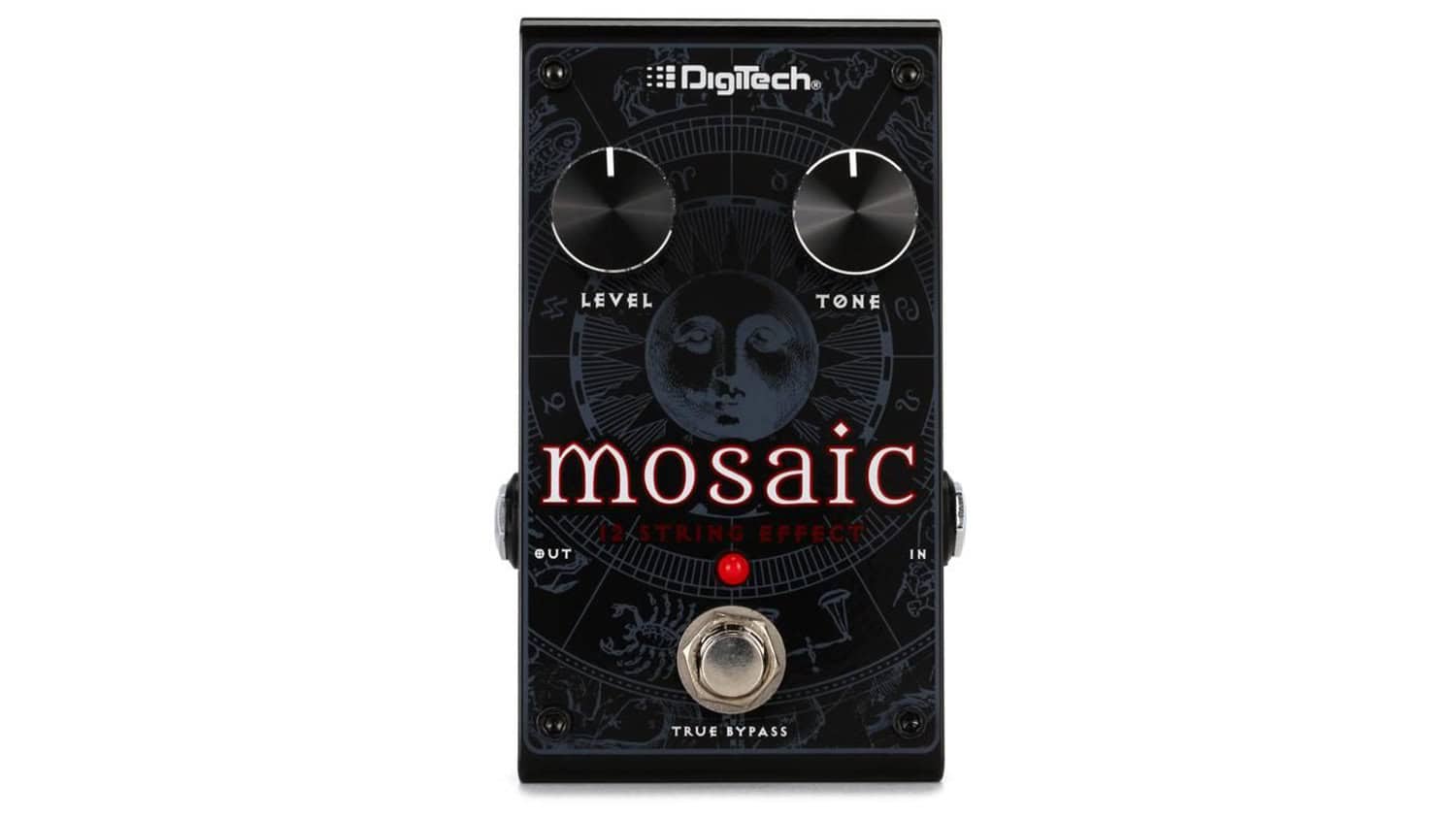 Sure, you can approximate a 12-string with a chorus pedal, but it's never that convincing. The Mosaic is distinctly designed to emulate a 12-string guitar. It works by creating lower octaves of the low strings and doubling the pitch of the high strings. It has two simple controls, tone which is just that and Level which acts as a dry/wet blend.
Buy now: $185
Amazon | Guitar Center | Sam Ash | Musician's Friend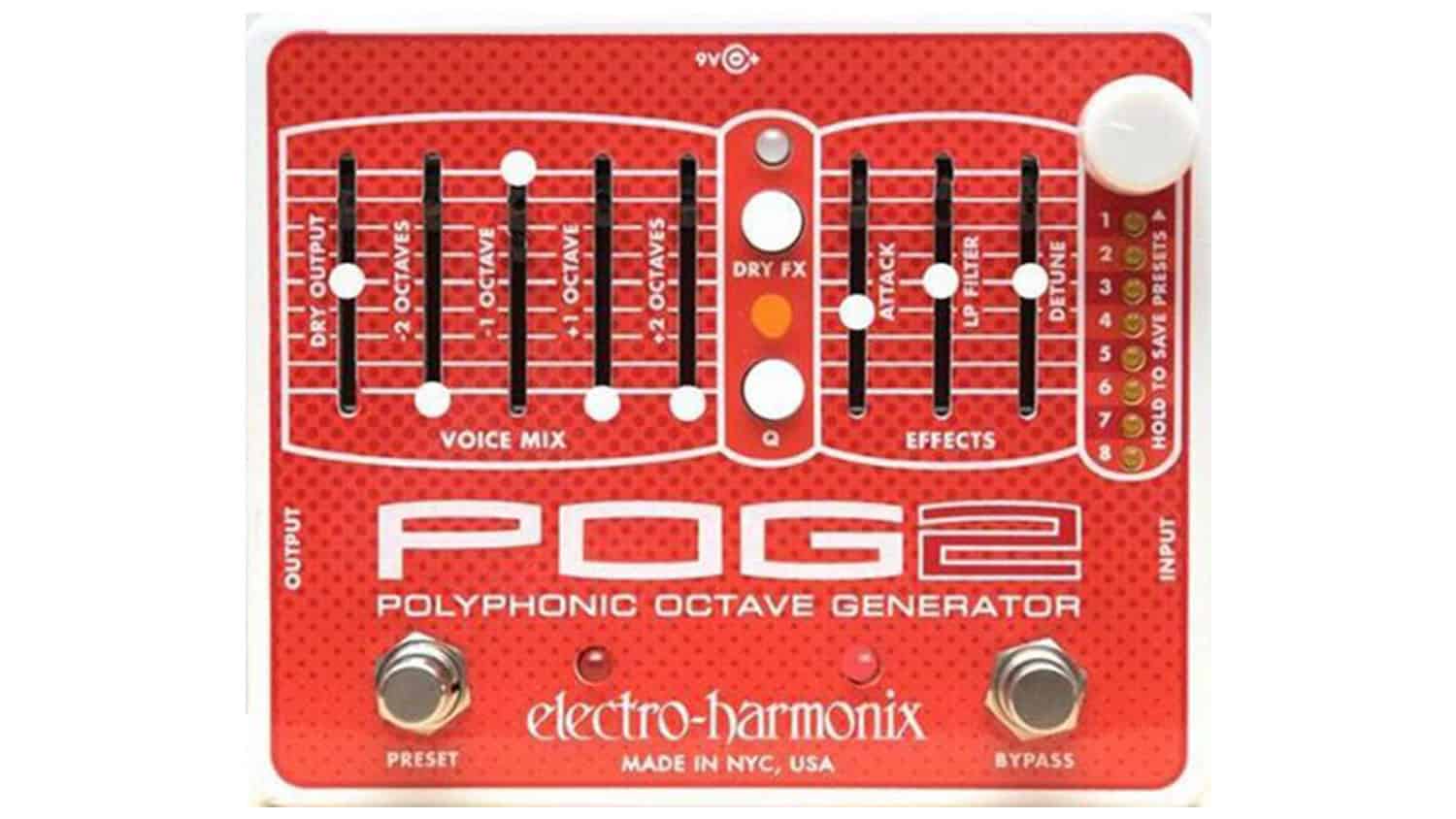 This is the big brother to the popular Micro POG. It is a full-featured polyphonic octave generator (hence the name POG) with an insane amount of utility. With a solid DSP engine you can make your guitar sound like a synth, 12-string, sitar, the options are expansive. Voicing is set by control over up to two ocatves +/- and a dry blend. The Effects section offers control over attack, low-pass filtering, and detune. The Attack control lets you do some interesting things with swells, and the filtering section has two additional Q modes. A button lets you route the dry signal in the effects section or bypass it altogether. You'll no doubt come up with creations you want to recall, so can even save up to eight presets
Buy now: $351
Amazon | Guitar Center | Sam Ash | Musician's Friend
Eventide Pitch Factor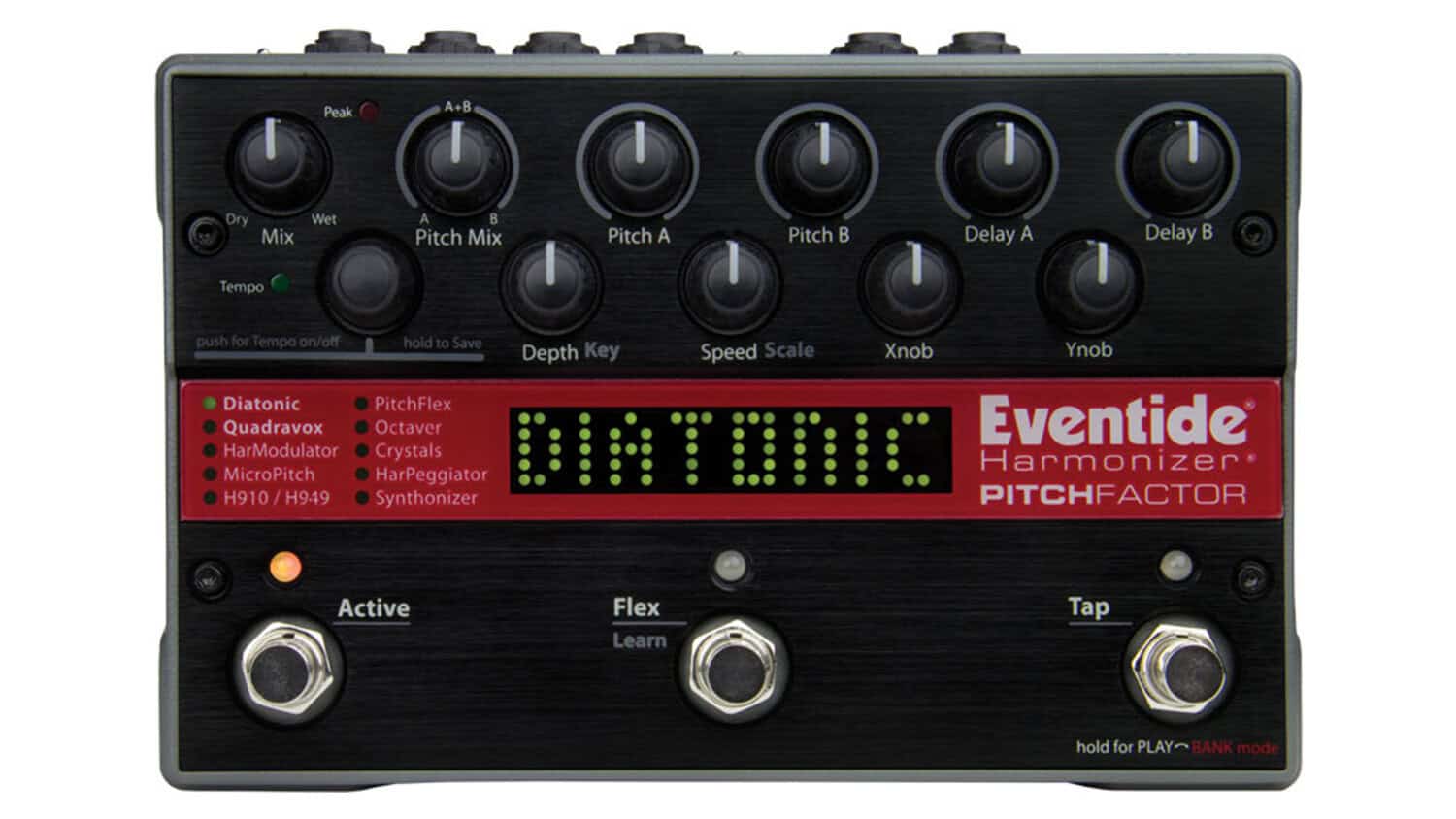 With the Pitch Factor it's easy to bring Eventide's peerless pitch-shifting technology to your pedalboard. It packs 10 of Eventide's mono and stereo pitch shifting, including the original H910! It's versatile and works with guitar and bass and sports instrument and line level inputs with stereo outputs. There is instant program changing of the 100 presets, but presets are unlimited with MIDI integration. It can sync via tap tempo or clock. For real-time control it is MIDI and expression pedal compatible.
Buy now: $500
Amazon | Guitar Center | Musician's Friend
BOSS MO-2 Multi-Overtone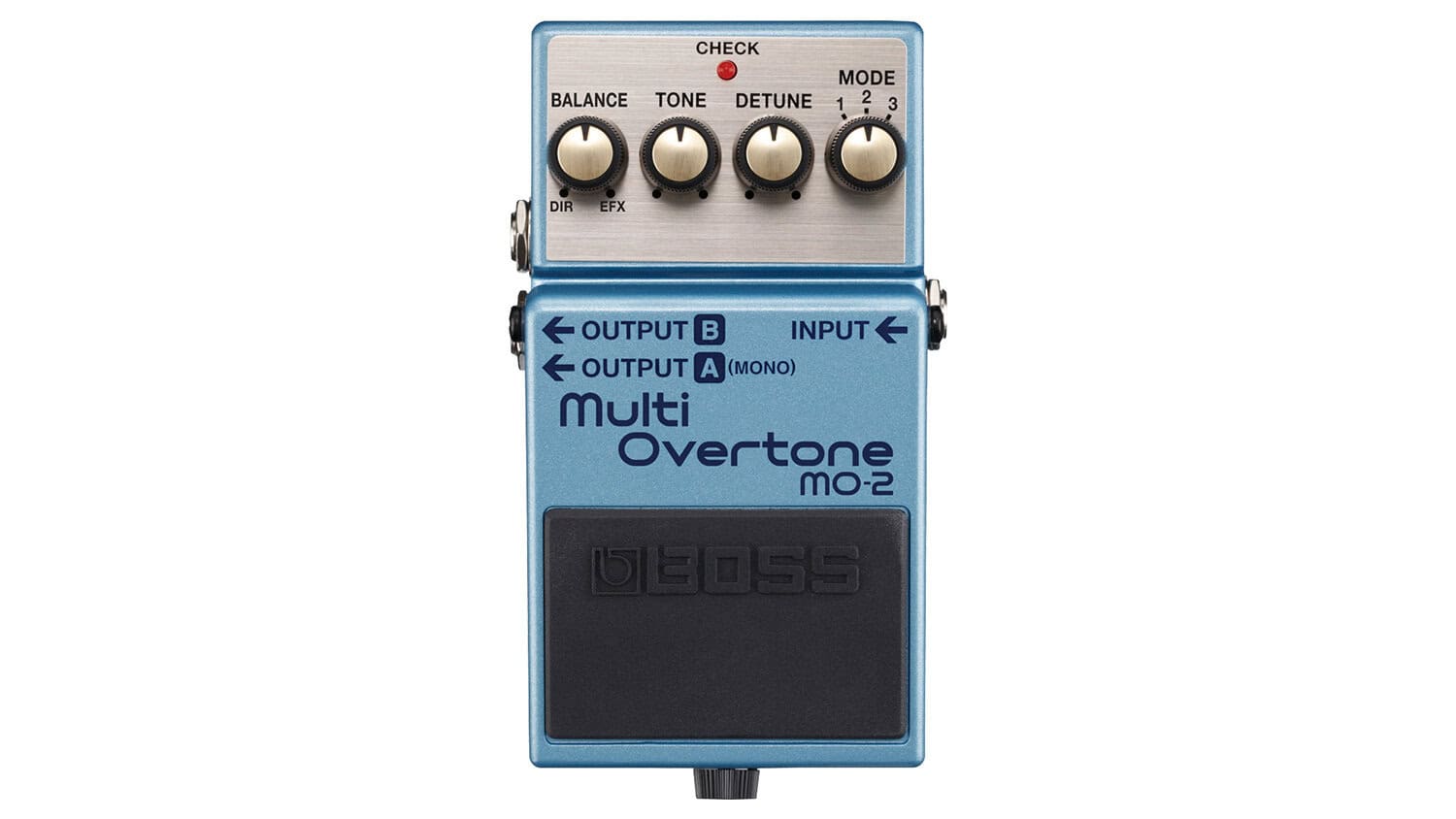 BOSS is still coming with new ideas. The MO-2 adds overtones to your signal which enhances and widens the sound. You can control the dry blend, tone, and amount of detune across three different modes. The first mode isn't too off the wall and sounds like a mix of harmonizing and subtle chorus. Mode 2 is ethereal, with a nice chime. Mode 3 is almost like a synth vocoder style. It's perfect for modern styles of music, so if you're looking for something with a nice twist on familiar it's worth a look.
Buy now: $133
Amazon | Guitar Center | Sam Ash | Musician's Friend