In their infancy, multi-effects were shunned in the guitar world. They usually came in cheap plastic enclosures and the sounds, though there were a lot of options, usually weren't great. But the technology has come a long way since then. With companies like Fractal Audio and Kemper consistently pushing the boundaries of what multi-effects processors can do, other manufacturers have stepped up their game.
Guitar multi-effects are a great way to add a host of new sounds to your setup, or to test drive effects before investing in dedicated pedals. Some of the options here include amp and cabinet modeling, but they all provide a wealth of effects options. These are some of the best guitar multi-effects available today.
Best Overall Multi-Effect: Fractal Axe-FX III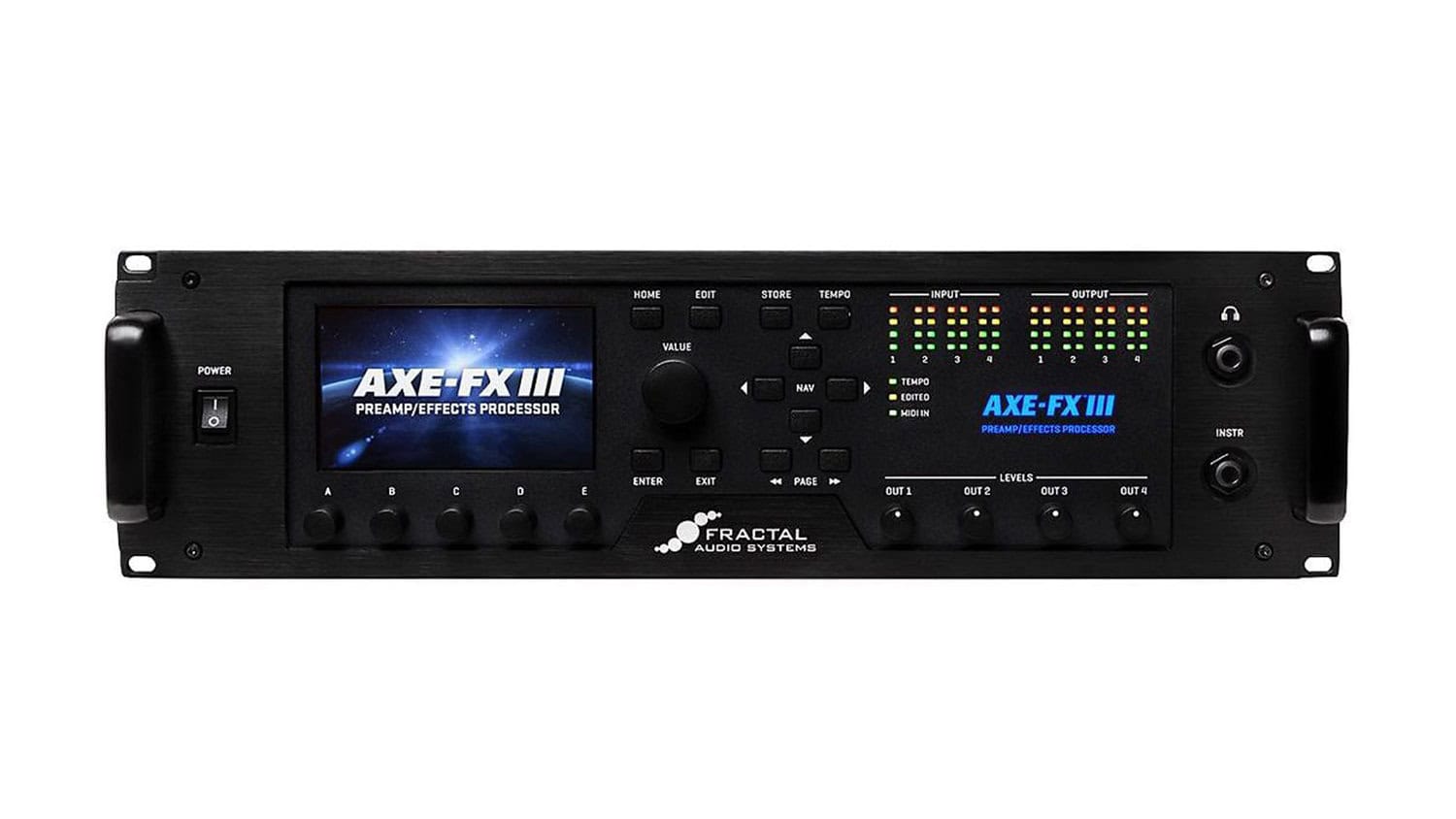 It's well-built, sounds amazing, and is not cheap but the Axe FX has created an entirely new industry standard for what a guitar multi-effect processor can do. It has world-class processing and the best digital sounds you'll find. The learning curve is steep, but there is no conceivable limit to what it can do.
Buy now ($2,100):
Amazon
Best Compact Multi-Effect: Tech21 Fly Rig 5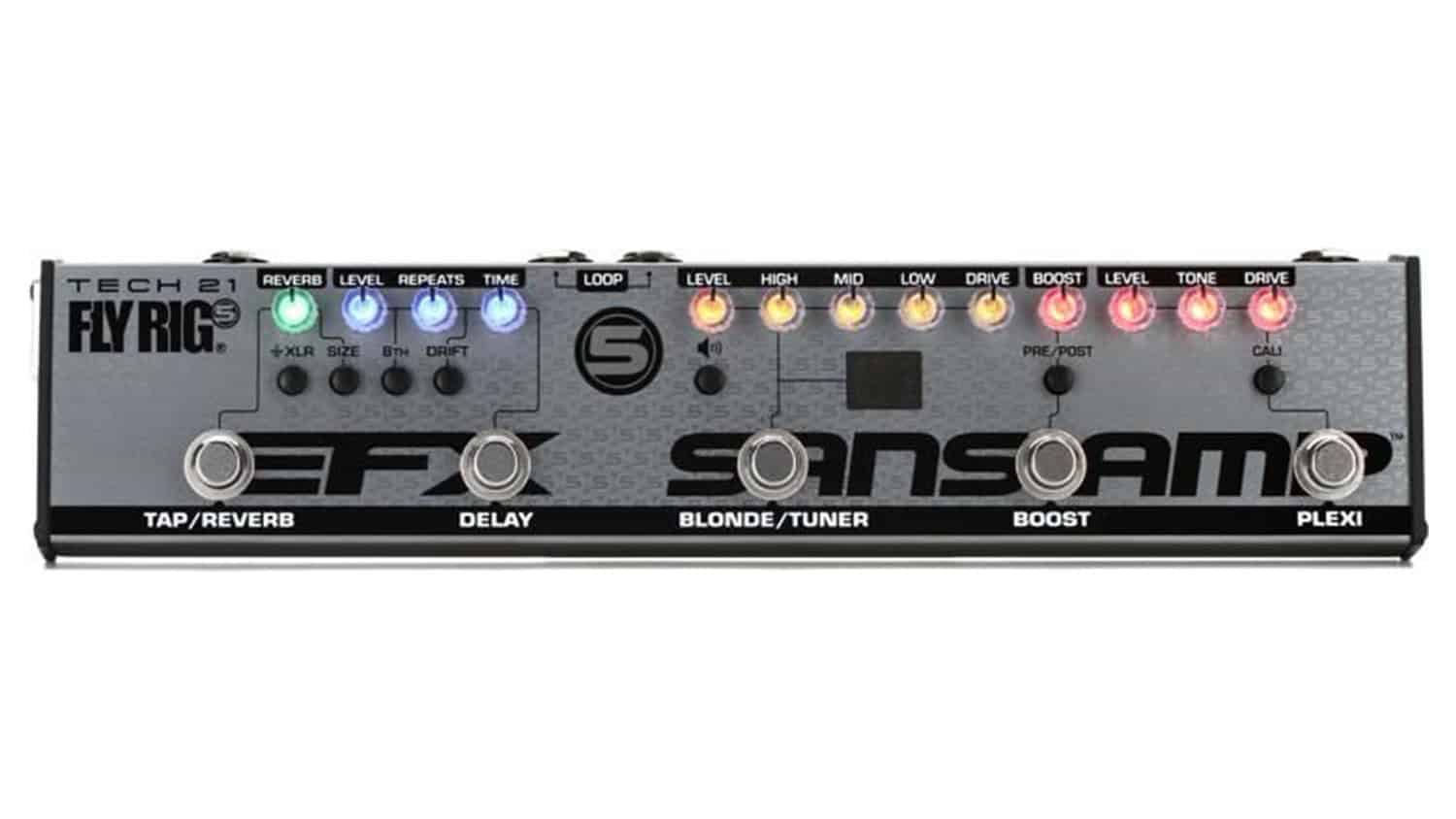 Tech21's Fly Rig series was concepted to be able to provide all of the essentials guitar players need while providing professional sounds in a portable, all-in-one enclosure. The 5 includes the circuit from the company's Plexi and Blonde amp simulation pedals as well as boost, delay, and reverb. There is tap tempo and tuner options and it sounds just as great going straight to the house sound system as well as in front of an amp.
Buy now ($299):
Amazon | Guitar Center | Sam Ash | Musician's Friend
Best Professional Multi-Effect: Headrush Pedalboard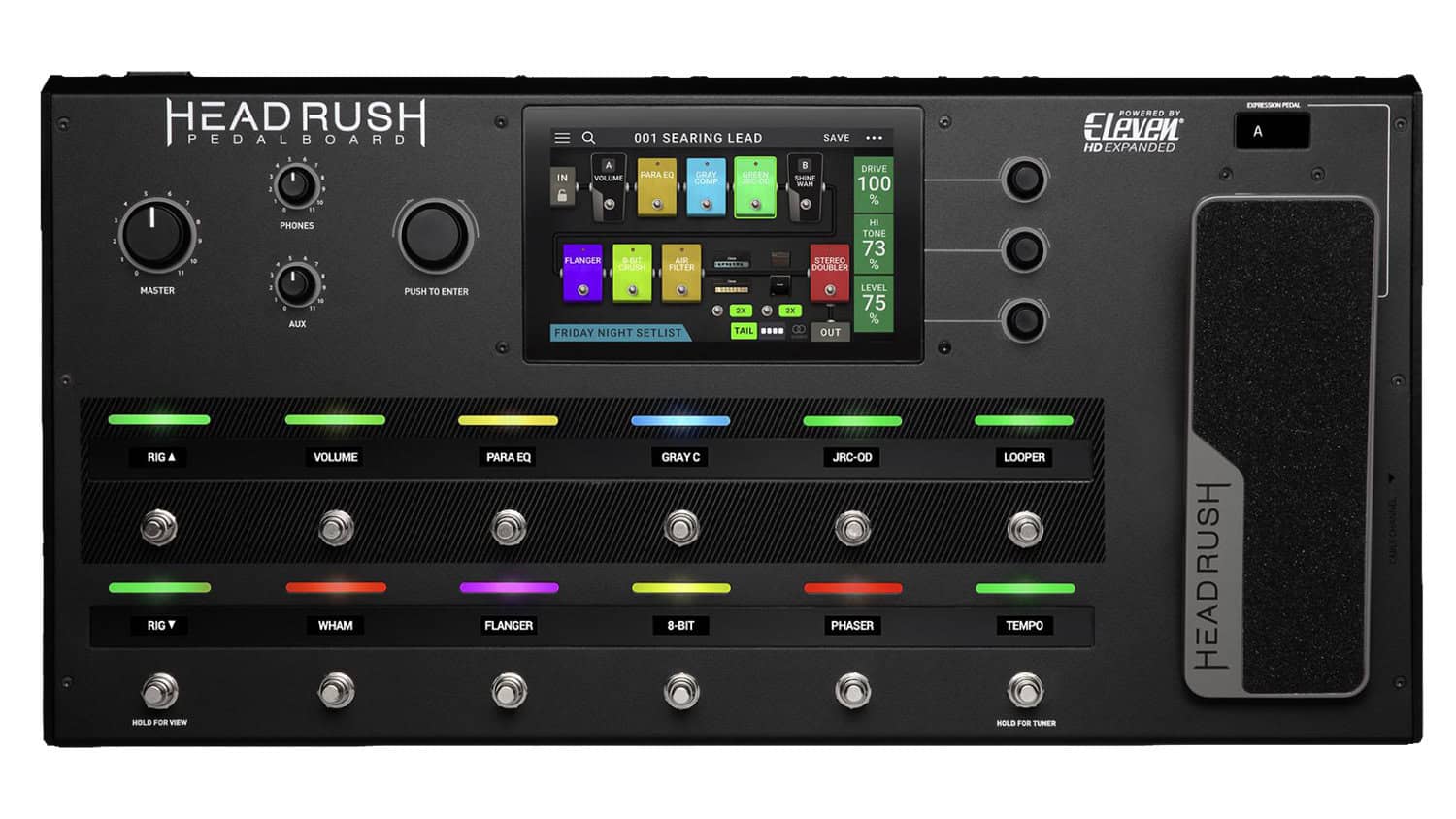 The next generation of multi-effects is here. If you're looking for a full-featured, professional floor unit the Headrush is one of the very best. It features quad-core DSP processing for supremely realistic sounds that model amplifiers, cabinets, microphones, and effects. It has a wealth of presets and versatile I/O for integrating into your rig.
Buy now ($1,000):
Amazon | Guitar Center | Sam Ash | Musician's Friend
Best Floor Multi-Effect: BOSS GT-100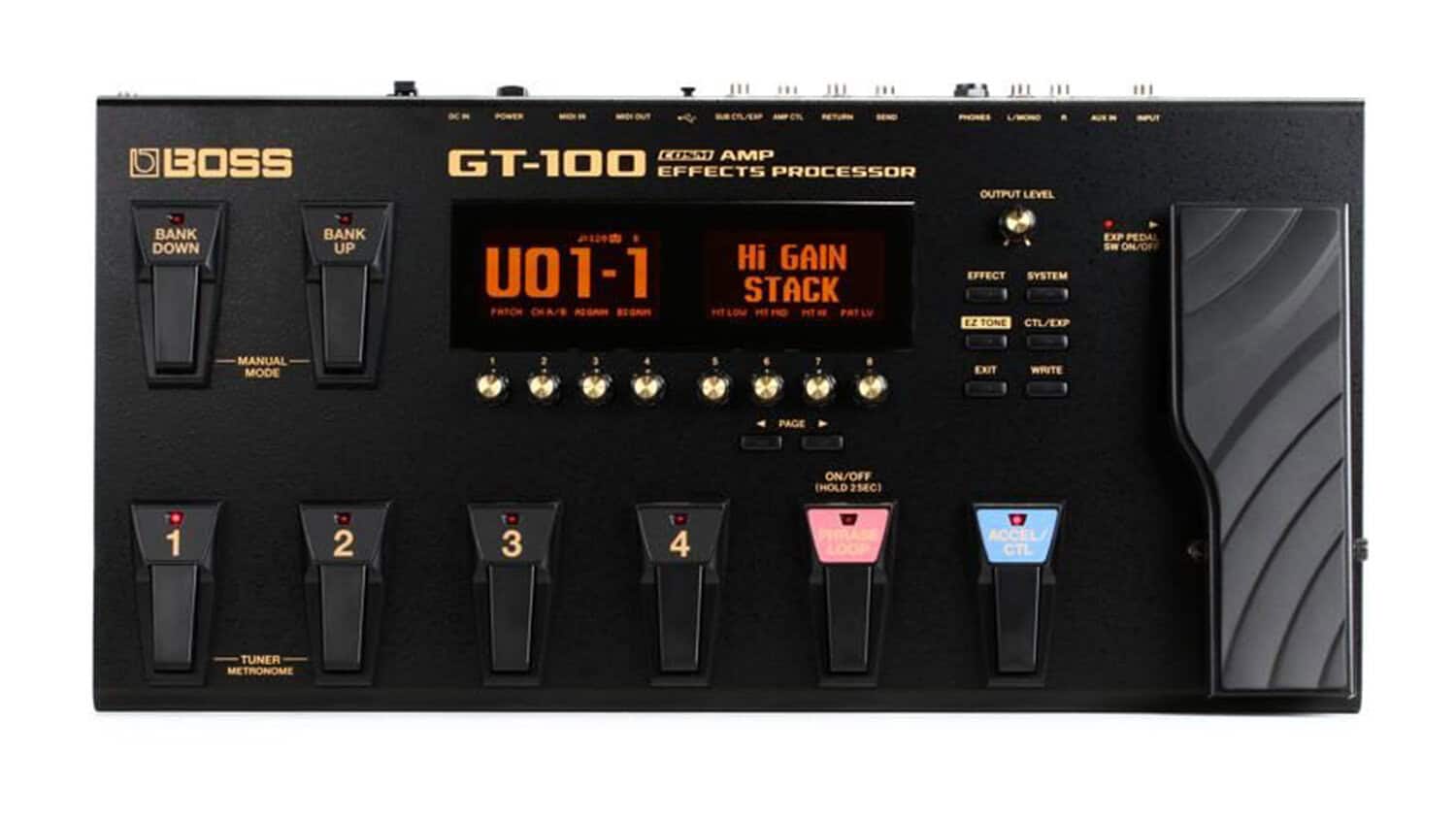 The GT-100 uses COSM technology to drive its amp simulations and effects models. It has a robust control set that can be dialed in with dual LCD displays. It can even be plugged into a computer for more extensive sound creation.
Buy now ($500):
Amazon | Guitar Center | Sam Ash | Musician's Friend
Best Budget Multi-Effect: Line 6 M5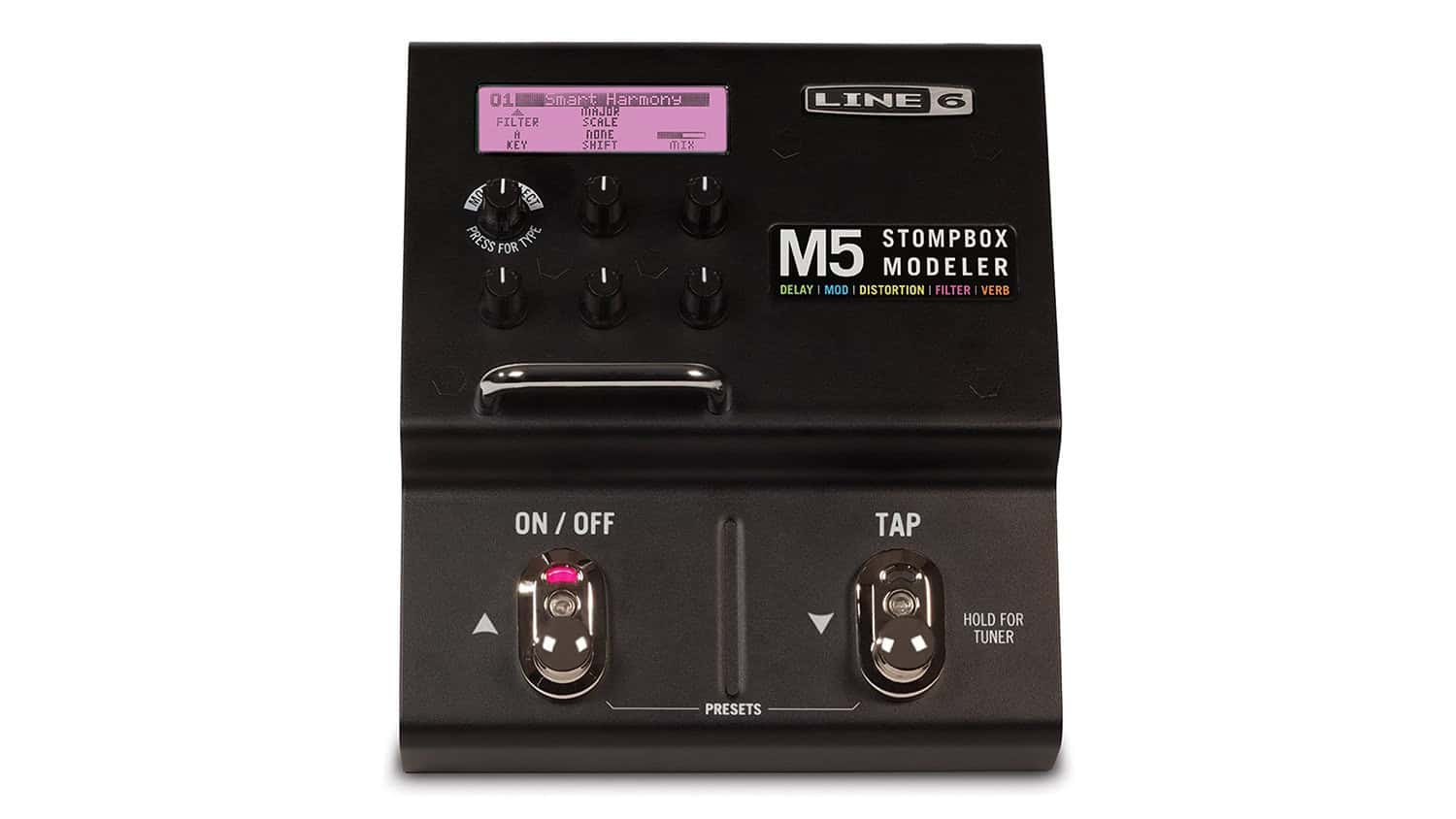 Line 6 has been making multi-effects pedals for a few decades now, and their M series is one of the better lines. The M5 packs many useful amp simulations and stompboxes into a pedalboard-friendly sized pedal. It really is a swiss-army knife type of processor, and excels at reverbs, delays, and modulations especially. If you need utility or a versatile option for stage, studio, or just to mess around at a little this is a solid choice.
Buy now ($150):
Amazon | Guitar Center | Sam Ash | Musician's Friend
Best Compact Multi-Effect: Eventide H9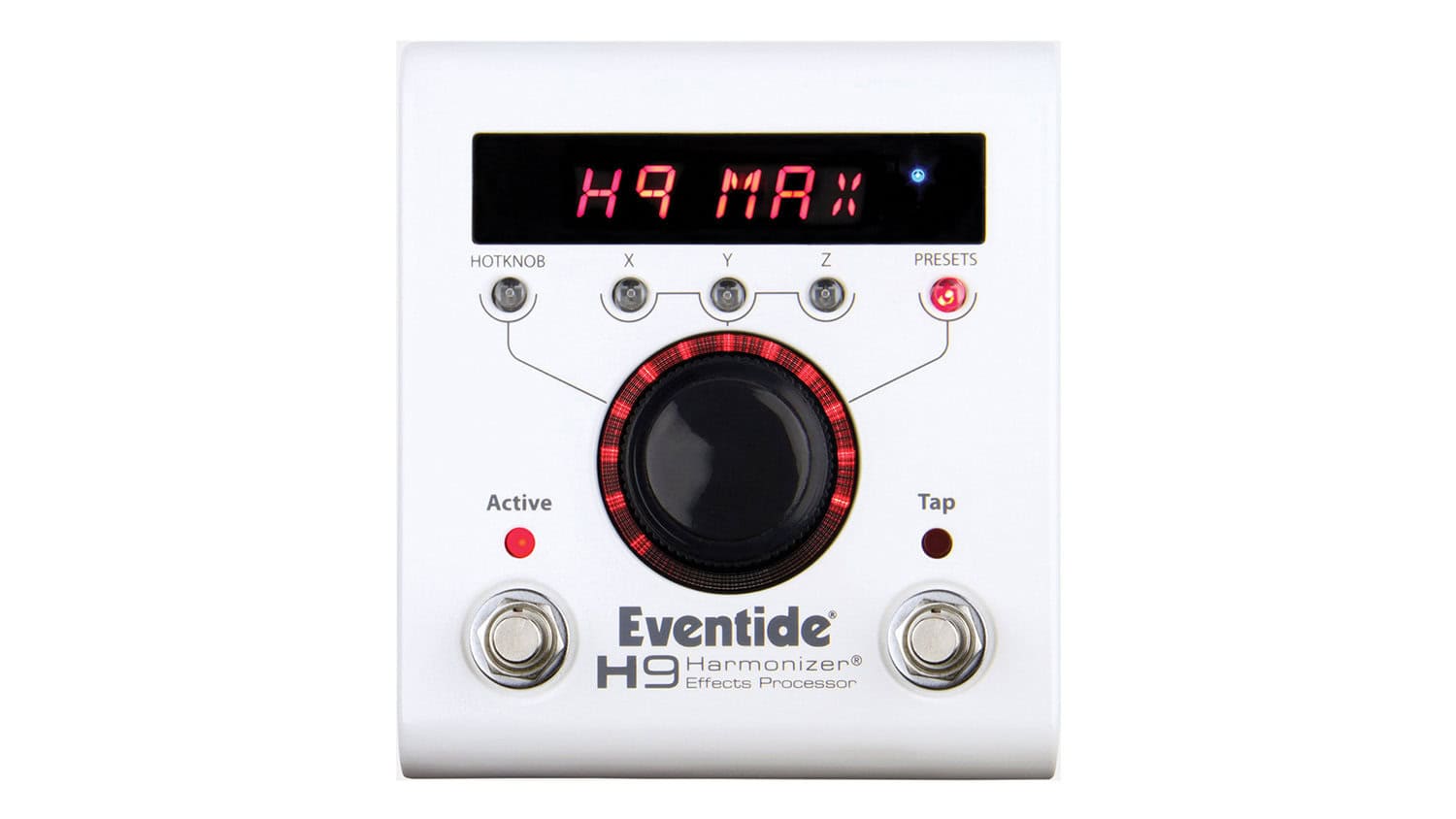 Built upon the company's incredible legacy, the H9 packs an insane amount of amazing sounds in a small package. It is highly customizable and does much more than the modulations and harmonizing that made the company famous. While it is not cheap, the amp models, effects, and deep customizability make this a pedal you probably won't want to ever part with.
Buy now ($499):
Amazon | Guitar Center | Sam Ash | Musician's Friend
Best Analog Multi-Effect: Electro-Harmonix Epitome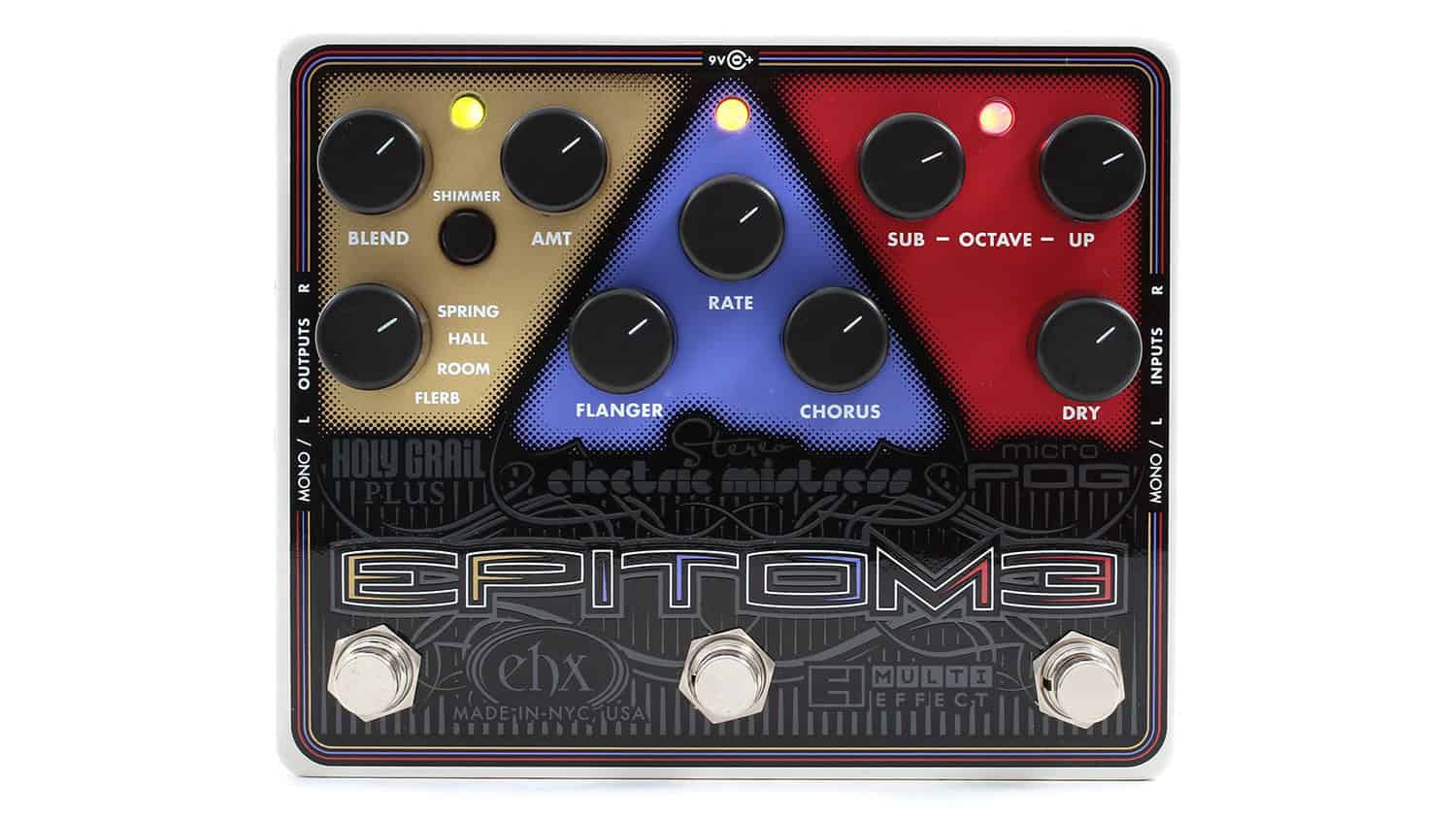 In a digital world, this is an analog multi-effect. It combines three of Electro-Harmonix' popular pedals – the Holy Grail reverb, Electric Mistress flanger, and the Micro POG. The unique shimmer button adds an analog delay to the POG for some hauntingly ethereal sounds. It has stereo I/O and comes in a reasonable size.
Buy now ($370):
Amazon | Guitar Center | Sam Ash | Musician's Friend
Best Acoustic Guitar Multi-Effect: Fishman ToneDEQ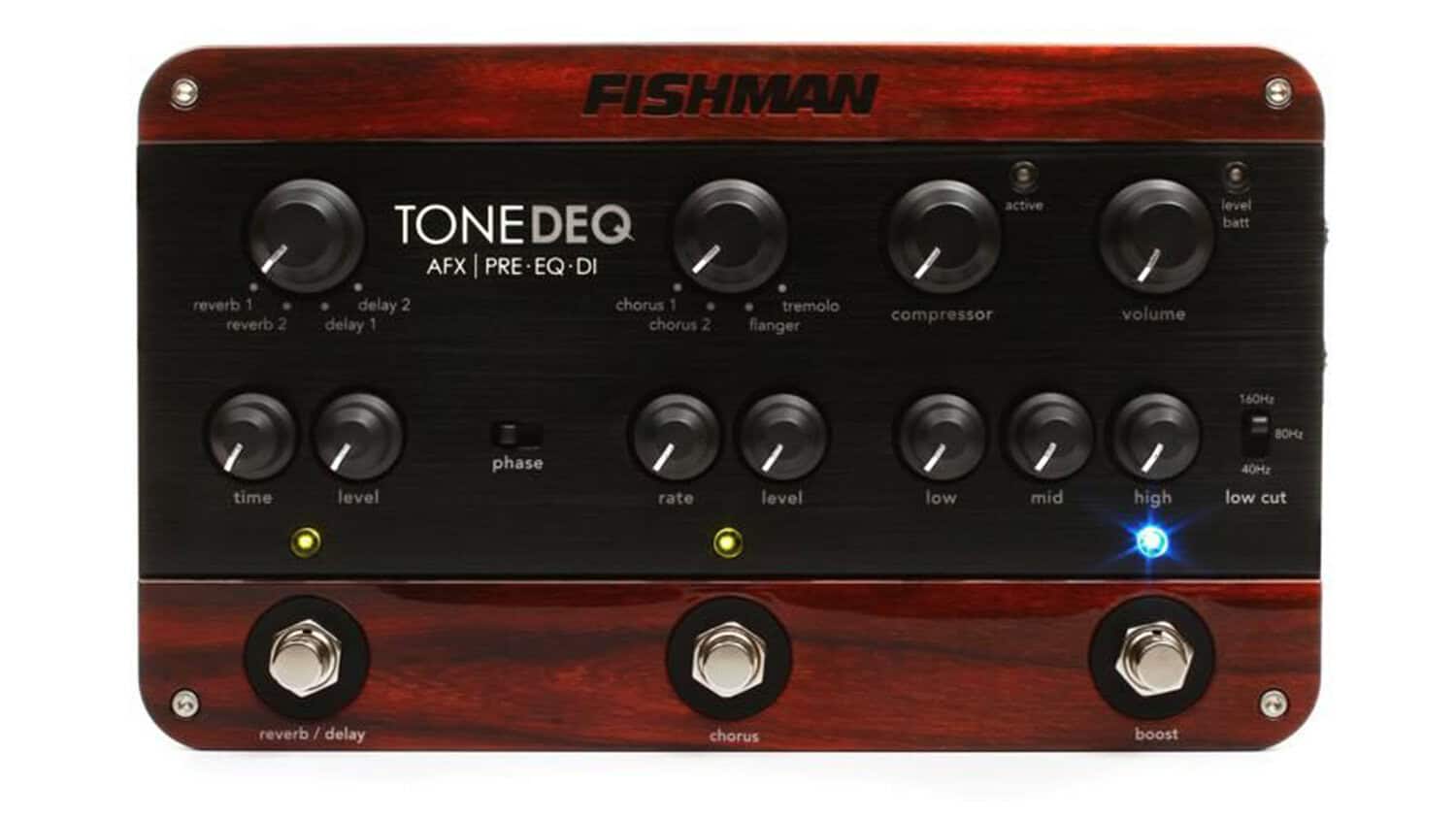 Multi-effects designed specifically for acoustics are less common, but this model from Fishman includes a high-quality preamp and two effects channels that complement the acoustic guitar. Effects include reverbs, delays, chorus, flanger, and tremolo. There is also an on-board compressor, DI output means you can go straight into the board or interface as well as into an amplifier.
Buy now ($320):
Amazon | Guitar Center | Sam Ash | Musician's Friend