Getting studio-quality recordings has never been easier. Gone are the days when you need to book expensive studio time and use large-format consoles and recording equipment. These days, you can get excellent recording quality with a few hundred dollars and a decently quiet room in your home.
If you're looking to get into home recording, however, you might be wondering what you need to buy. That's why we've put together this guide. Here's a rundown of everything you need to get started in home recording.
Computers for recording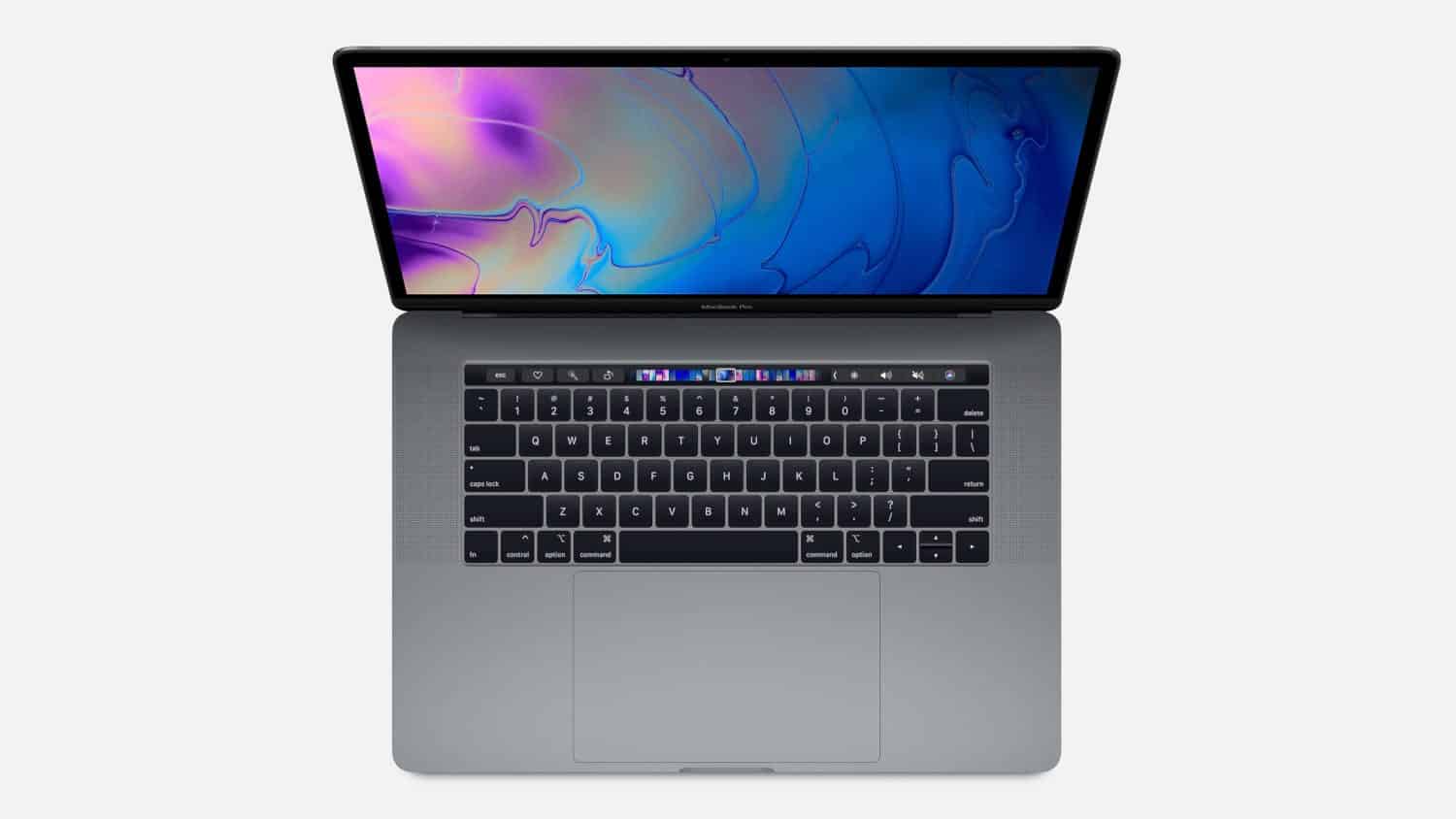 Before you even think about recording equipment, you'll need to ensure you have a computer that you can record to. Whether it be a laptop or desktop computer, most computers these days can handle basic recording — though if you want to do more complex recording and multi-track mixing, you'll want something on the more powerful side.
So what should you look for in a computer? Well, if you're a Mac person, then any of Apple's models will do the trick. The MacBook Pro, iMac, Mac Mini, and Mac Pro are all obvious choices — but even the new M1 MacBook Air should do the job, as long as you use compatible software. That's important to keep in mind though — a lot of software won't work with Apple's new ARM chips, so if you buy a computer with one, you may need to stick with Apple's Logic. Generally, it's worth finding a computer with at least a 6th-generation Intel Core i5 processor and 4GB of RAM (though more is definitely welcome). If you're buying a new computer, we recommend finding one with at least one USB-C or Thunderbolt 3 port, as more and more audio interfaces connect through a USB-C connection.
Get the Apple MacBook Pro: Amazon
Recording interface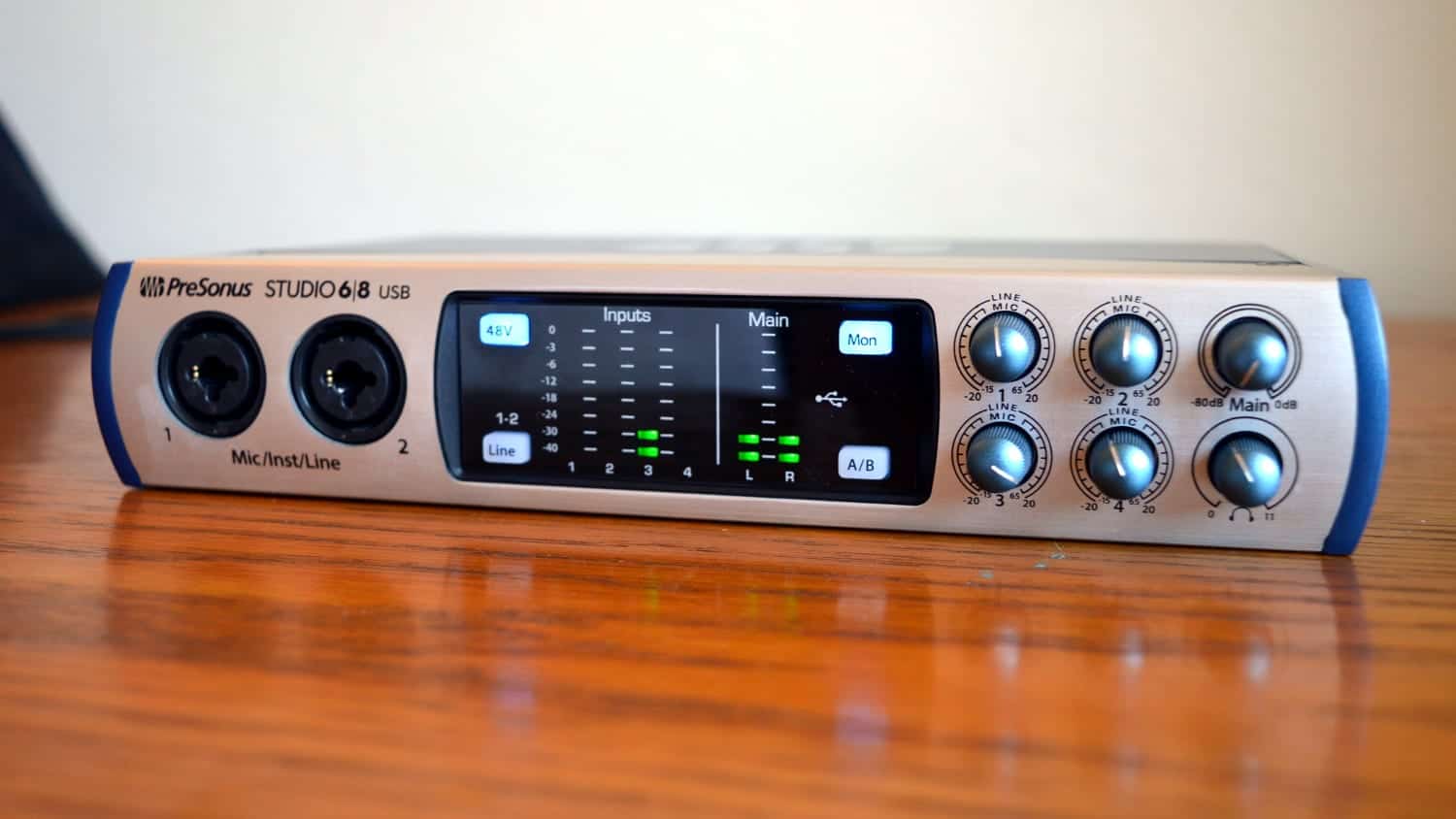 Once you have a computer, the first major step to getting a decent recording setup in your home is buying a decent recording interface. Thankfully, there are dozens of relatively inexpensive recording interfaces out there, and most of them should help you get an excellent audio quality. So what should you look for in an interface? Well, that depends. If you're only going to record one or two tracks at any given time, you could probably get by with an interface with two microphone preamps. If, however, you want to record a band or at least use three or four microphones at a time, you'll need to buy accordingly.
If you're buying an interface just to record the songs that you write, then simply figure out the most microphones you'll use at a time and buy an interface with that number of preamps. Some, however, are looking to get their start in recording itself — and if that's you it's worth buying an interface with at least eight preamps, to allow for more complex setups down the road. You'll also want to think about the connection type that the interface uses to communicate with your computer.
Buy the PreSonus Studio 68c: Amazon | Guitar Center
Buy the Focusrite Scarlett 2i2: Amazon | Guitar Center
Buy the Focusrite Clarett 8Pre: Amazon | Guitar Center
Microphone, cable, and microphone stand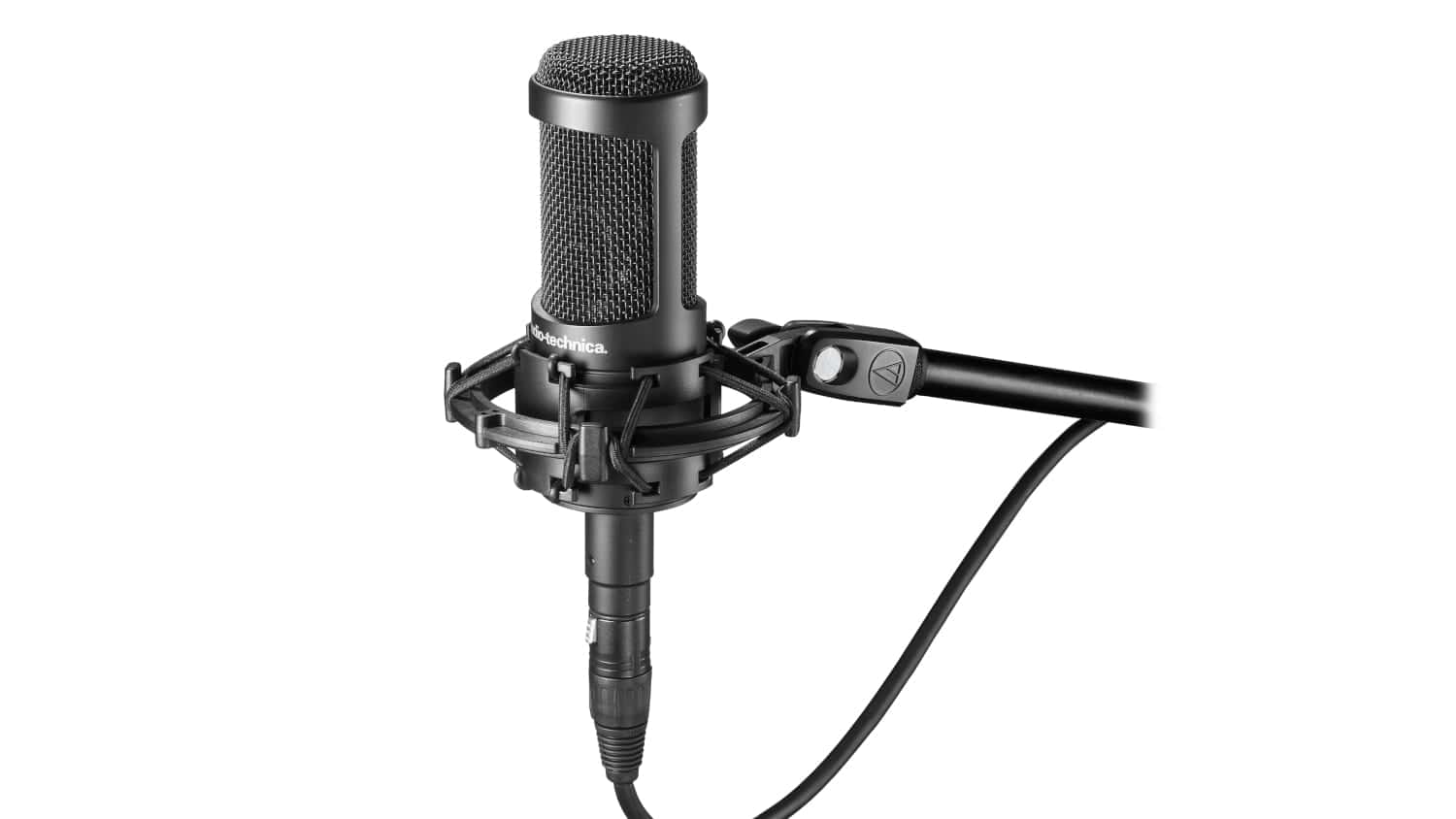 Decent microphones are also getting cheaper, and while you can still spend thousands on ultra high-end microphones, you don't need to for a basic setup. A number of companies make good microphones at a low price, but if you're looking for a good multi-purpose microphones, it's worth checking out the budget microphones in Audio Technica's range. For example, microphones like the Audio Technica AT-2035, and even the Audio Technica AT-2020 offer a decent sound quality for the price. These microphones can be used in a range of use-cases, including for vocals, acoustic guitars, room microphones, and so on.
Beyond a good condenser microphone, it's a good idea to have a decent dynamic microphone too — and if you're a beginner looking to build out a microphone collection, then you should start with the Shure SM57. The SM57 is versatile, built like a tank, and inexpensive — and it'll work great on snare drums, guitar amps, and so on.
You shouldn't need to spend too much on microphone cables and stands. For durability's sake, it may be worth buying a microphone cable with a braided nylon sleeve. When it comes to stands, K&M is known for its well-built, versatile stands.
Buy the Audio Technica AT-2035: Amazon | Guitar Center
Buy the GLS Audio 25-Foot Mic Cable: Amazon
Buy the K&M Microphone Stand: Amazon | Guitar Center
Pop filter
If you're recording vocals, then a pop filter can be an important tool in your arsenal. Pop filters essentially ensure that wind noise doesn't reach the microphone and impact your recording, caused by plosives like "p" and "b" sounds.
Generally speaking, pop filters are inexpensive — and you can even make one yourself with a wire hanger and a pair of pantyhose. That said, if you'd prefer to just buy one, you can get a good-looking, adjustable one for less than $15 or $20.
Buy a pop filter: Amazon | Guitar Center
Some good headphones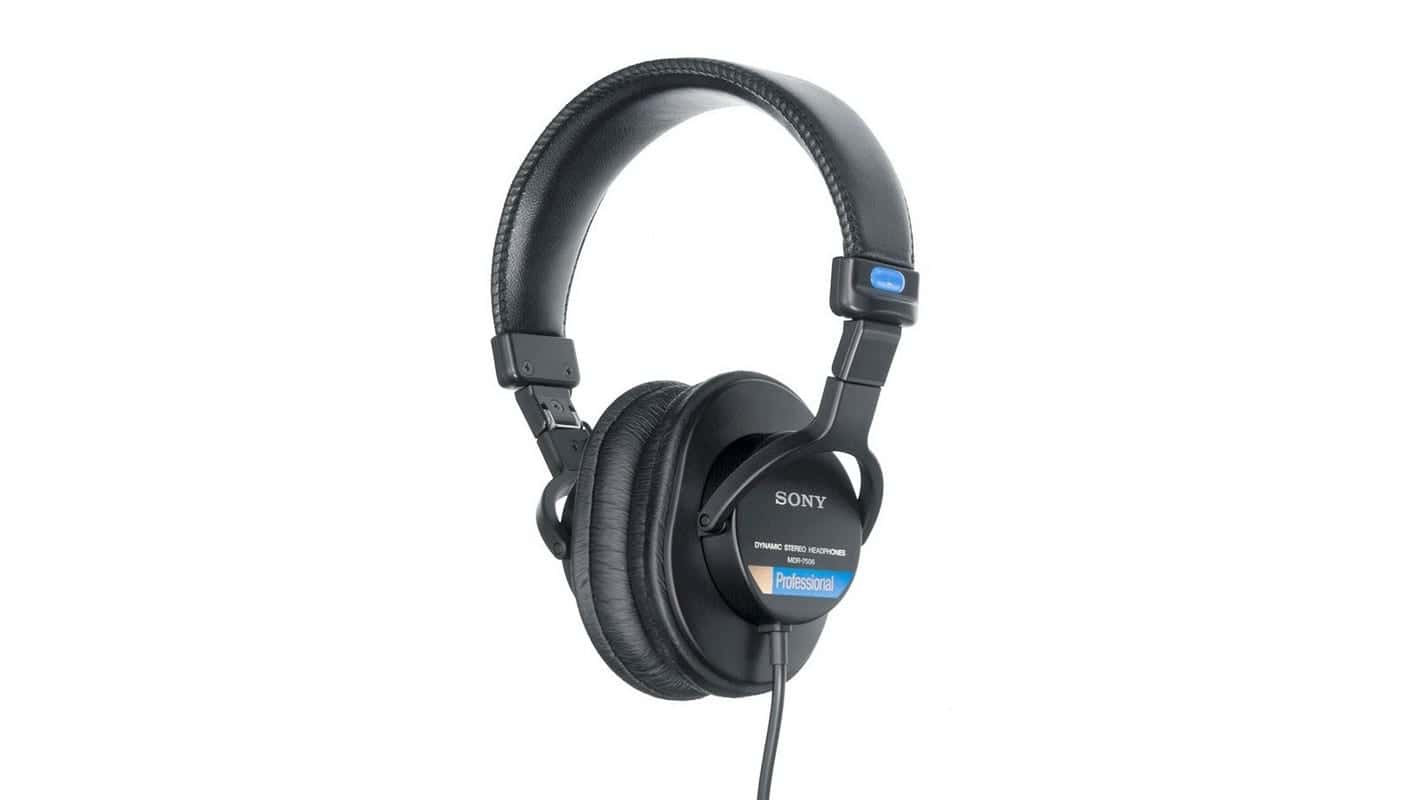 There are lots of headphone models out there, but if you're looking for something that you can use recording, there are a few standard models worth considering. When it comes to music production, you probably want a pair of headphones that sound relatively natural. That's especially true if you plan on using your headphones for mixing — though we definitely recommend mixing through monitors instead of through headphones.
Common headphones on the music production space include the much-loved Sony MDR7506 headphones, as well as the Audio Technica ATH-M50X headphones. Many also swear by Shure headphones, like the Shure SRH-840 headphones.
Buy the Sony MDR7506 Headphones: Amazon | Guitar Center
Buy the Audio Technica ATH-M50X Headphones: Amazon | Guitar Center
Buy the Shure SRH840 Headphones: Amazon | Guitar Center