At NAMM 2020, Jim Dunlop and its subsidiary, MXR, announced a range of new guitar pedals. There are four new pedals in total, including the new MXR Thump Bass Preamp, the Dunlop Way Huge Smalls Swollen Pickle, the MXR Octavio fuzz pedal, and the MXR Dookie Drive V3, which is inspire by Green Day's legendary album.
MXR Thump Bass Preamp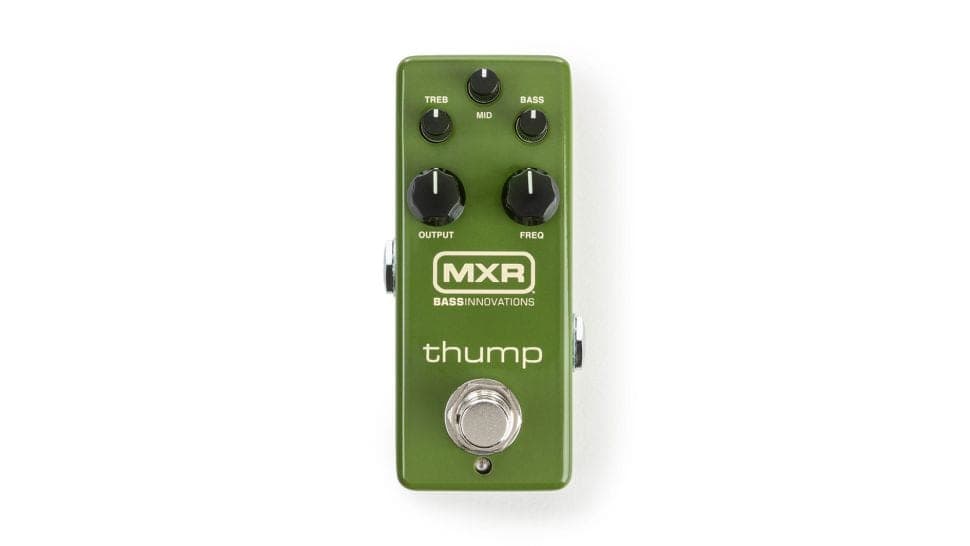 The first pedal we'll touch on has a simple setup, and is great for bassists who need to emphasize their tone. The MXR Thump Bass includes three small EQ knobs to adjust the treble, mids, and bass of any tone. Finally, a frequency selector knob to let the pedal focus on a specific range for its effect, as well as an overall output volume knob. This pedal in itself is the definition of small but mighty. The pedal is available straight from Guitar Center, and comes at $129.99. You can order it for yourself below.
Dunlop Way Huge Smalls Swollen Pickle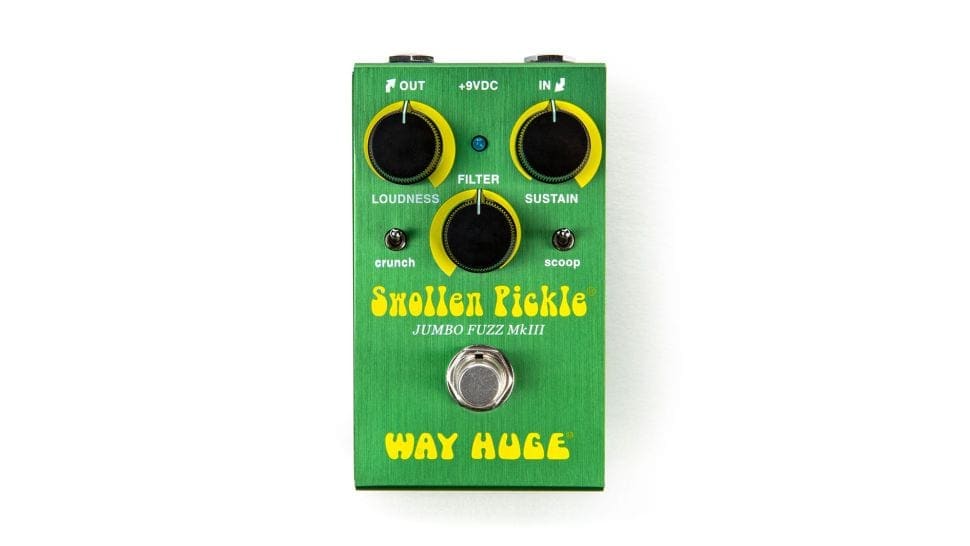 Next up is the Swollen Pickle jumbo fuzz pedal, created in colaboration between Dunlop and Way Huge. It includes three knobs to adjust 'loudness,' 'sustain,' and a filter as well as two switches for 'crunch' and 'scoop'. This, the third edition of this beloved pedal, includes a much smaller package to fit easier on a pedalboard without sacrificing any tone whatsoever. The pedal is also available for $129.99.
MXR Octavio Fuzz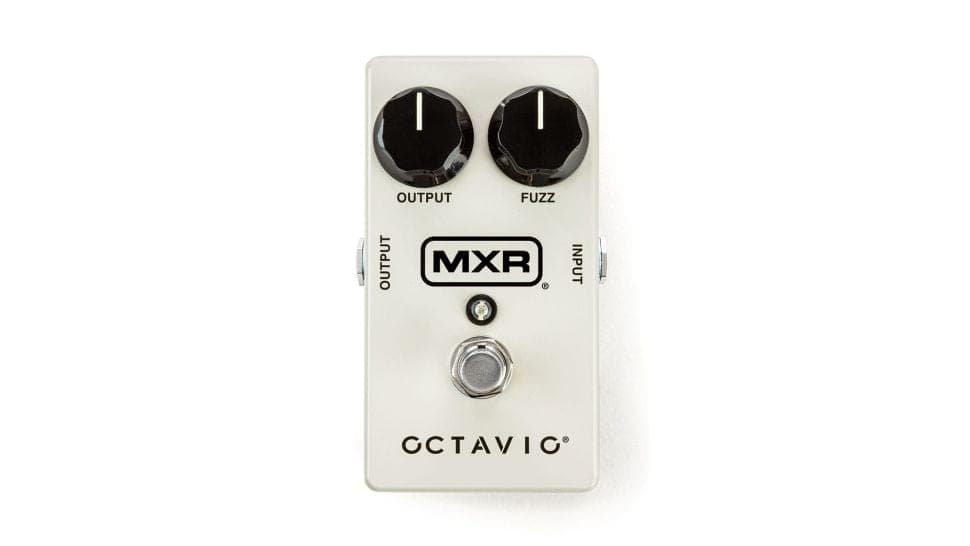 The new Octavio Fuzz pedal from MXR brings the simplest design of all four, rocking an all white look with black text and knobs. And although white may be the color of innocence, this pedal delivers the polar opposite of weak. It's two knobs up top are the only settings you'll need to adjust here, just fuzz amount, and output — that's it. You can get it for $129.99.
MXR Dookie Drive V3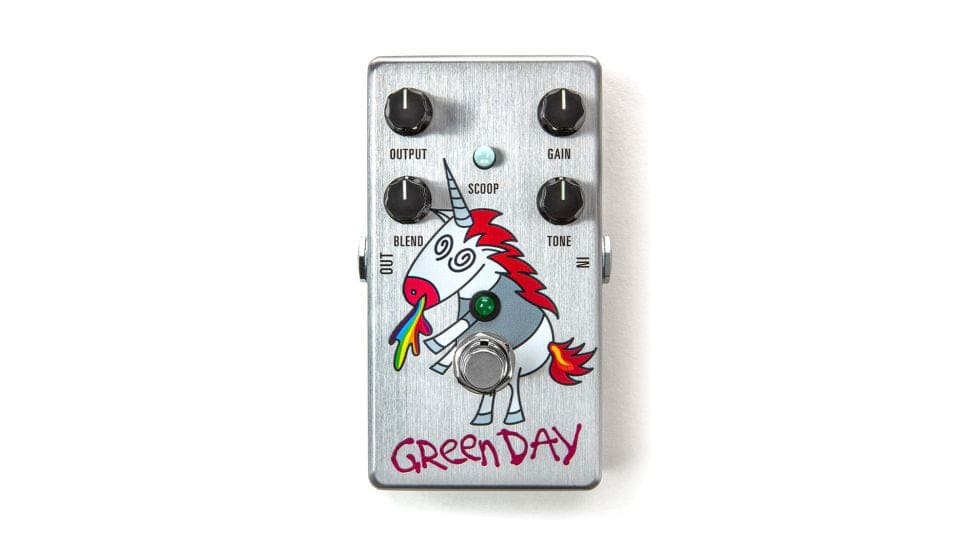 Last but not least is the Green Day inspired Dookie Drive V3 gain pedal. The artwork proudly displays the old school Green Day 'Dookie' band logo, right underneath a dazed unicorn throwing up rainbows, because why not? Four knobs for 'gain,' 'tone,' 'blend,' and output can be adjusted as needed, as well as a button to engage a scoop. The Dookie Drive V3 has been quite popular among big Green Day fans in the past, and we have a feeling this new edition won't be an exception. This pedal comes at $189.99.