United Plugins is a relatively new player in the world of software development. Despite this, they have made some excellent plugins already. Now, they have announced Front DAW by Sound Device Digital; a CPU friendly plugin that is made to be the first insert of every channel on your mix. It looks great too. The UI appears as a Neve reminiscent, 500 series sized preamp. Front Daw is made to incorporate the sound of analoge in any DAW. Front DAW will work on any major platform, including Pro Tools and Nuendo.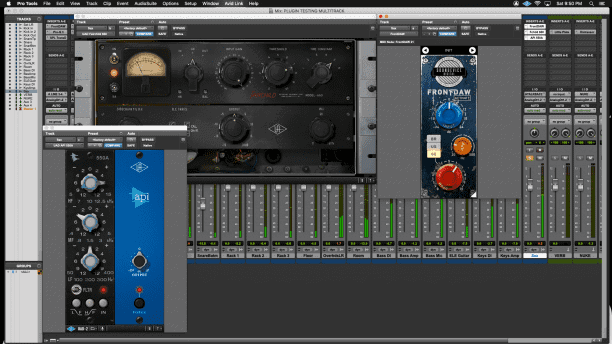 The idea for Front DAW came from a desire to have the sound of an analog recording within a DAW while excluding the need for expensive outboard processors. Front DAW allows you to pick from three flavors of analog; British, American, and German. Each instance of the plugin comes loaded with gain, a sweepable high pass filter, and MOJO, the plugin's term for how much analog saturation is being emulated. Just like recording or mixing on a real console, Front DAW excites the low mids and slightly attenuates the ultra high frequencies. While this is being done, a slight harmonic distortion is introduced to the signal. Front DAW sounds great, and with three tonal variants on tap, is flexible enough for any mix. What's better? It's being given away for free!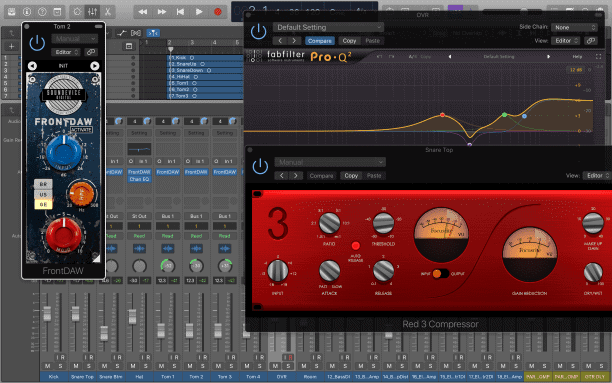 For a limited time upon release, you can download and install Front DAW at no cost. For the first ten days (Sept. 5-15), visitors of United Plugins' website will receive the plugin for free. After the 15th, Front DAW will be sold for 49€.
We have been using Front DAW for several days now, both in and out of the studio. In the studio, we were able to save time by avoiding the need to patch and recall. Front DAW brings analog character to my otherwise lifeless plugin mixing chains, saving me the time and hassle of using hardware inserts. At home, Front DAW allowed us to truly finish a mix without it sounding sterile and digital. Using Front DAW exactly as it was intended, as the first insert on every audio channel, has been great. The warmth and saturation it is able to achieve is pleasant and realistic. We don't think Front DAW will totally replace my use of analog outboard equipment in the studio, but it'll definitely be handy to keep in the toolbox for whenever needed. It is a phenomenal tool and one that shouldn't be passed up on, especially at the price.
Front DAW can be downloaded for free for the first ten days after its release, and purchased for 49€ after September 15 from United Plugins directly.