It can be hard to narrow down the top 10 microphones you need for your studio when you're looking to build out your collection. Everyone works within a budget, and that can be limiting at times. Luckily, microphone technology has gotten so good that you don't have to spend $5000 on one to be able to make great recordings.
In fact, you can spend far less, and still get an incredible studio sound. Here's everything you need to know.
What to Look for in a Microphone
When building out your microphone locker, it's important to take the specific sonic characteristics that you need into consideration. A combination of capacitor (condenser) microphones and dynamics means that you'll be equipped to take on any recording or live sound project.
Don't Let Budget Hold You Back
These days it's possible to create amazing recordings even with less-expensive mics manufactured in countries like China – when used with proper recording techniques. Many feature presence or peak boosts in the high end and upper midrange. This can be a benefit but beware of added harshness.

There are also mics that are marketed as being "warm", which usually means an emphasis on the low end or low midrange and a gentle cut on the higher end. These are great for sources that need an accent on that end, or if they are especially bright or strident.
And remember, sometimes a $100 microphone can sound better than one that costs $1000 – if used on the right source.
Microphone Polar Patterns
The way that a microphone picks up sound is by what's called a polar pattern. When building out your collection it's important to keep in mind what types of polar patterns you have at your disposal and what you might be missing.
For example, direct micing sources like guitar cabinets and snare drums usually benefit from the directional pickup of a cardioid pattern. Whereas if you want to grab the sound of the room, something with omni or figure-8 can be desirable. You read more about microphone polar patterns from our guide.
Choices, choices!
With so many options available today, this list is meant to be a composite of selections that are affordable, accessible, and first and foremost – useful. It is by no means exhaustive, but the variety of the selections are meant to give you blanket coverage so no matter what your session throws at you you'll be ready.
Dynamic Microphones
Shure SM57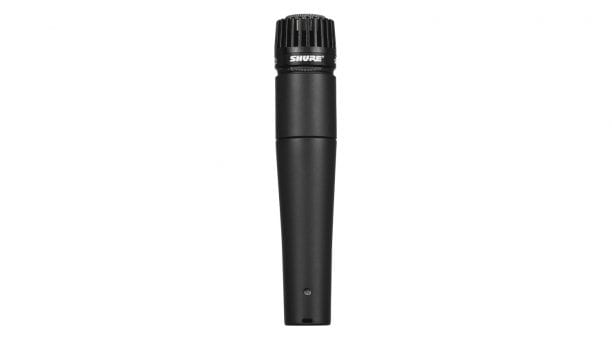 Was there any doubt that Shure's time-tested dynamic would make the cut? No matter what style of music you record, the Shure SM57 is infinitely useful. They are most notably used to capture midrange instruments like guitar and snare drum, but historically have been used on every source at some point. In the 1970s they were even placed on kick drums, like on the early Van Halen records!
Alternative: Audix i5
AKG D112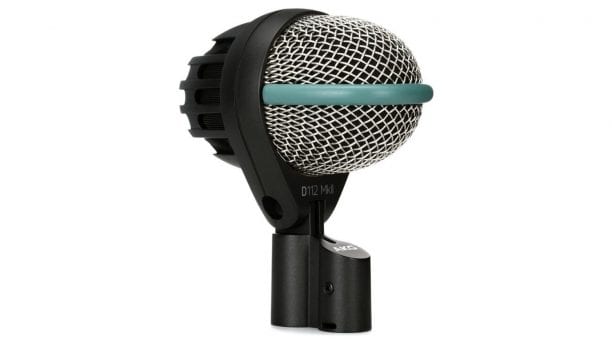 There aren't too many microphones designed to specifically handle low-end frequencies. This model from AKG generally goes head-to-head with the Shure Beta52 – and usually ends up winning every time. It's got a solid midrange capture necessary for modern bass and kick drum sounds, but also has the beef in the low end that standard dynamic mics just can't capture. The gentle boost at 4kHz adds some presence to help create the sound of modern kick drums and bass guitars.
Alternative: sE Electronics V
Royer R-121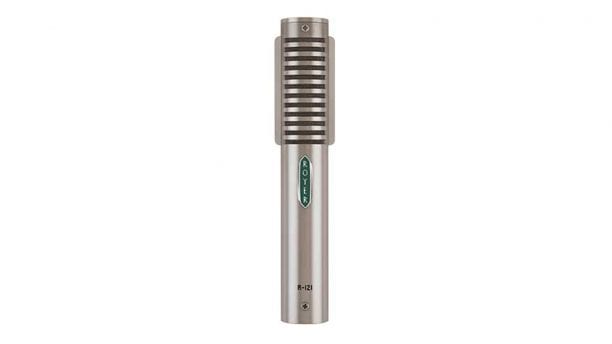 Ribbon microphones fell out of favor for a while, but they are back in a big way. This is in no small part due to Royer Labs' revival of the technology. Older ribbons were notoriously delicate, but Royer's next generation designs are rugged and sounding better than ever.
The R-121 is pretty much the gold standard for modern ribbon microphones, featuring the warm character and figure-of-eight polar pattern inherent to the older designs. It's also very rugged, so feel free to place it in front of screaming guitar cabinets or lead-footed drummers and let it do its thing.
It works just as well on acoustic guitars and vocals as within a certain proximity the rear pickup is a bit brighter than the front. It's got a well-rounded frequency response, with everything translating as it should.
Alternative: sE Electronics Voodoo VR1
Electro-Voice RE20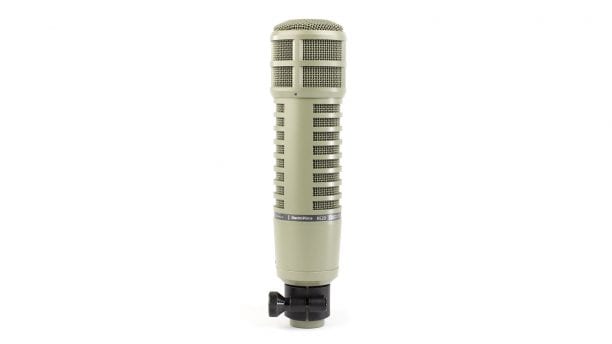 It was tough to choose between this and the SM7b from Shure, and the RE20 narrowly won out. Well-known in the broadcast world, it's great on vocals and kick drum but is also a solid choice for bass cabinets. And it's great for heavier, more aggressive vocal styles like metal and rap.
Alternative: Shure SM7b
Sennheiser MD 421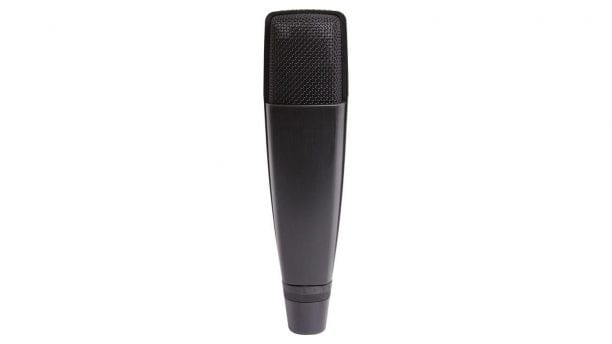 Sennheiser's flagship dynamic microphone is a little misunderstood, but once you hear what it can do, you'll swear by it. With its 5 position high-pass filter it is especially great on toms, guitar and bass cabinets. And for vocals, it's an awesome fallback to a singer that doesn't sound amazing through a large-diaphragm condenser.
Condenser Microphones
AKG C414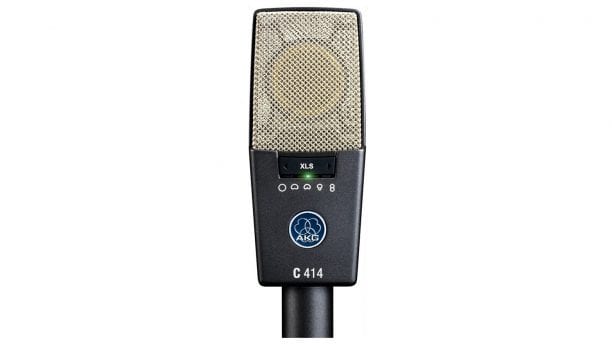 It's not exactly cheap (it won't break the bank either), but the 414 might be the best combination of utility and affordability you'll find in a large-diaphragm condenser. For decades it has been a staple of studio and stage.
With five polar patterns, three pad options and three high-pass filters its versatility is unmatched. You'd be hard-pressed to find a source that won't sound fabulous through it.
Alternative: Warm Audio WA-44
sE Electronics sE8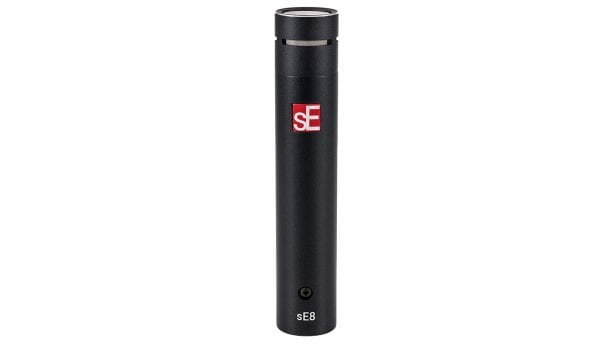 Small diaphragm condensers have an exceptionally fast transient response making them great for acoustic guitar, drum overheads, and piano. The sE8 is a great, cost-effective choice that features padding and filtering, adding to their versatility.
Alternative: Sennheiser e614
Shure KSM32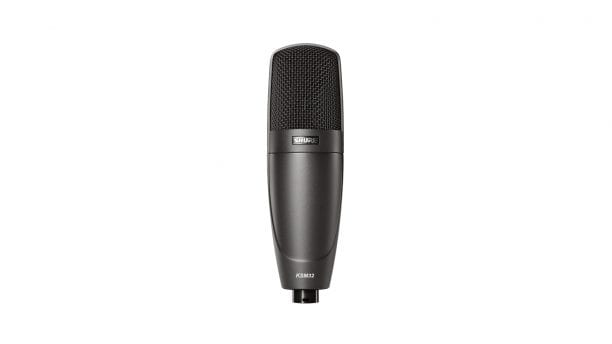 With so many great large-diaphragm condensers on the market today, it's tough to pick just a few. And even though Shure is one of the best-known manufacturers in the space, their condensers still fly under the radar.
But their KSM line stands among the best in the category. The 32 is the little brother of the 44A, and is every bit as detailed. Transparent, it offers a slight lift in the low end and a peak in the highs to add some "air".
Alternative: Lauten Audio LA320
Neumann U87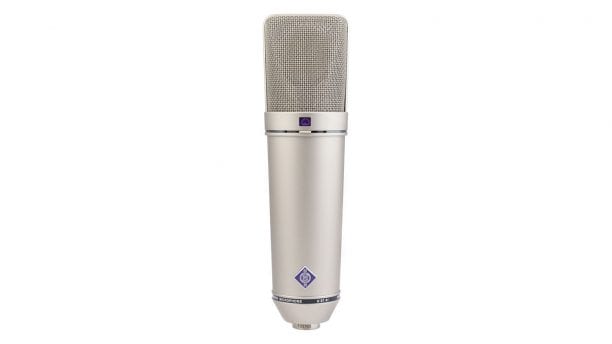 Few engineers have the budget for a holy grail microphone like this, but luckily there are a number of quality replicas, clones, and copies. The U87 is the sound of far too many classic recordings to mention, and you'll find a use for it on anything – especially vocals, guitars, and drum overheads.
Alternative: Warm Audio WA-87
Audio-Technica AT4033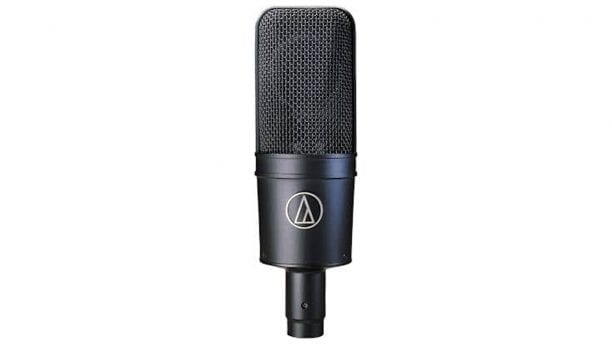 One of the best large-diaphragm condensers under $500 comes from Audio-Technica, some swear by the 4033 while it flies under the radar for others. It's a fixed cardioid polar pattern but has an amazingly wide frequency response (30Hz-20kHz), -10dB pad, and high-pass filter at 80Hz.
Alternative: Miktek MK300
A Great Start to Your Collection
With even a few of these selections you will have a great start to building out your microphone collection. Represented is every polar pattern, and the ability to record any source. There are five dynamics (one ribbon), with the AKG D112 designed specifically for low end sources as well as four large-diaphragm condensers and a small-diaphragm option to help capture fast transient sources.